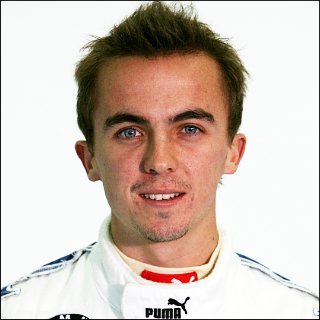 Profile
---
Famous as :
Actor

Birth Name :
Francisco James Muniz IV

Birth Date :
December 05, 1985

Birth Place :
Ridgewood, New Jersey, USA

Claim to fame :
As Malcolm in "Malcolm in the Middle" (2000)


Biography
---
by AceShowbiz.com
---
Having a good look is not a guarantee for a young star to emerge in Hollywood quickly. But Frankie Muniz has added the value with comical looks and a charisma that simply contagious to attract not only audience of his age but ranging from young to old. Apparently, the child star had crafted a position in Hollywood as a charmingly entertaining actor, but to know where the trait came from it should be traced back from the very beginning. On December 5, 1985 in Ridgewood, New Jersey, a boy was born as the second child of the couple Frank and Denise Muniz. Named Francisco James Muniz IV, he would later on be familiarized with a shorter call, Frankie Muniz which would not only be known to his relatives but to many people around the world.

Home schooled since grade six instead of going to public school, Frankie had been close to his family especially his grandpa who taught him golf since 5 years old. But mostly he would look up to his sister Christina who enrolled herself in theatrical activities. Felt that he could do the same thing, the young boy then determined to follow her footstep thus auditioning for theatrical productions and finally managed to join several famous plays, such as "A Christmas Carol", "The Sound of Music" and "The Wizard of Oz". Taking a step forward, he was pleased with the opportunity to star in the TV movie "To Dance with Olivia" (1997) as Oscar and even though it was a small role he gained a more intense character in "What the Deaf Man Heard" (1997) as a boy who allegedly played deaf and mute so that he could hinder from danger.

When young actors were much sought for TV series, Frankie was lucky to gain some roles in those that were quite popular, such as "Spin City" (1996) and "Sabrina the Teenage Witch" (1996). After that, the half Puerto Rican and half Irish actor played in two more wide screen movies titled "Lost & Found" (1999) and "Little Man" (1999) which unfortunately didn't go successful. However, from then on Frankie had shown to the audience that he had something special within that he could offer them, and it was proven true through his acting in "My Dog Skip" (2000) opposite prominent actors such as Kevin Bacon, Luke Wilson and Diane Lane. Under the same title, the movie ...