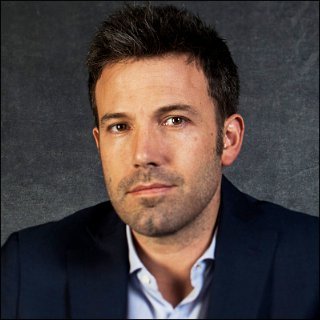 Profile
---
Famous as :
Actor

Birth Name :
Benjamin Geza Affleck

Birth Date :
August 15, 1972

Birth Place :
Berkeley, California, USA

Claim to fame :
The writer of "Good Will Hunting" movie (1997)


Biography
---
by AceShowbiz.com
---
the control over the project they were hoping for. On the other hand, Kevin Smith, a friend of them, took the script to the head of Miramax who gave Ben and Matt the control they longing for. 1997, as expected, had became a golden year for the two because the "Good Will Hunting" which was released in the year had completely turned their status from unknown into famous actors. The "Good Will Hunting" has at the end become a very strong evidence for Ben and Matt achievement in filming as it successfully won one from the total 9 Academy Awards the film had been nominated for, mainly for Best Writing, Screenplay Written Directly for the Screen. Yet, Ben and Matt, without any reasons given, had reported to sell their "Good Will Hunting" (1997) script for $600,000.

The success of Good Will Hunting has marked a breakthrough for Ben's career, in which he was given for the first time the chance to choose roles instead of having to go through difficult and tiring auditions. Ben used the good chance playing such roles in the blockbuster films as in a 1998 action adventure and science fiction film "Armageddon", tells about a group of blue-collar deep core drillers who are sent by NASA to deflect an asteroid on a collision course the earth. Besides, Ben also chose the romantic comedy film "Shakespeare in Love" (1998) to play in and he, in 2001, played in war film "Pearl Harbor" where he played along with Alec Baldwin, Josh Hartnett and Kate Beckinsale. From that time, Ben got his next roles in many other famous films, one of them is "Daredevil, The Movie" (2003) for which he was known for his action as a child named Matt Murdock who is splashed by some radioactive materials in a road accident that makes him blind. This film continuous to tell how he learns to overcome his disability and develop a form of sixth sense that allows him to 'see' by using sound waves to create a mental image of his surroundings.

Keep working on his acting talent, Ben then got his next role in "Gigli" (2003) which is written and directed by Martin Brest and in which he played along with Jennifer Lopez, Al Pacino and Christopher Walken. Still in the same year within he played in his third movie, which was "Paycheck". It is a short story ...