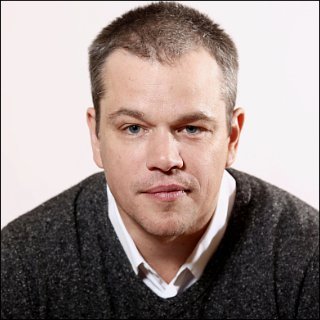 Profile
---
Famous as :
Actor

Birth Name :
Matthew Paige Damon

Birth Date :
October 08, 1970

Birth Place :
Boston, Massachusetts, USA

Spouse :
Luciana Bozan Barroso (since 9-Dec-05)

Claim to fame :
As Will Hunting in "Good Will Hunting" (1997)

Biography
---
A perfect example of a Hollywood success story, Matt Damon indeed has strived hard to become one of the most influential stars in American film industry. He has gone through quite a long way as a struggling actor, facing failures as well as rejections during his journey to actualize his dream. Coming so close within inches to fame and fortune, he was often pushed back to disappointment yet quickly got up to keep searching what he looked for. Such great persistence and determination blended with the remarkable talent and skills that he possesses certainly did not turn out in vain. Almost a decade, he ultimately has soared to shine under the spotlight, going from an obscure actor to Hollywood's substantial thespian of his generation.

Born on October 8, 1970 in Boston, Massachusetts, Matthew Paige Damon is the second son of Kent Telfer Damon and Nancy Carlsson-Paige. Coming from an upper-class family of a tax preparer and a college professor, he pleasantly spent his early life in the high-class society of Newton before his parents decided to split up in 1973. Her mother afterwards took along little Matt and his older brother, Kyle, to the modest neighborhood of Cambridge where he grew up properly into an adolescent. A bright student who began to grow a profound interest in acting, he tried to develop his skills with the help from his drama teacher at Cambridge Rindge and Latin School while also took part in several local theater productions.

Back to Top

Back to Top