This second part of Must Watch Summer Movies discusses fantasy, sci-fi and musical movies with a touch of comedy, action and drama, such as 'Dark Shadow', 'Men in Black 3' and 'Sparkle'.
AceShowbiz continues its summer movie guide with more big screen offerings from various genre. After compiling a number of potential blockbuster action flicks in the first article, this second and final part of Must Watch Summer Movies of 2012 is dedicated to those who enjoy films with fun-loving and life-inspiring contents.
The "Fun-Loving" group compiles a number of much-awaited summer movies that would invite laughter, such as "
The Dictator
", "
Dark Shadows
", "
Men in Black 3
" and "
Madagascar 3: Europe's Most Wanted
". The "Life-Inspiring" category, in the meantime, focuses on selected films with the quality of an inspirational drama, including "
Sparkle
", "
Rock of Ages
" and "
Brave
".
FUN-LOVING:
"Dark Shadows"
Release Date: May 11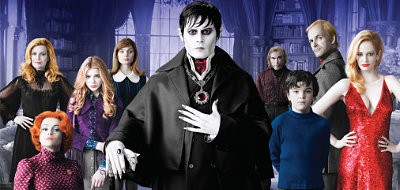 Get ready for the return of Barnabas Collins because he's coming back to life in "
Dark Shadows
". Instead of haunting moviegoers with his menacing and brooding presence like a stereotypical blood-lusting creature, this vampire will entertain movie lovers with his quirky side. Things will get more amusing when he finds himself waking up in the 21st century, where everything doesn't make sense to him. The eccentric touch of director Tim Burton ensures to give this movie adaptation of the 1960s iconic Gothic soap opera of the same name a "very original" take as well as to deliver a unique taste of horror.
Johnny Depp
takes on the lead role with
Helena Bonham Carter
,
Michelle Pfeiffer
,
Eva Green
,
Chloe Moretz
and
Jackie Earle Haley
supporting him to bring the chill and the humor.
"The Dictator"
Release Date: May 16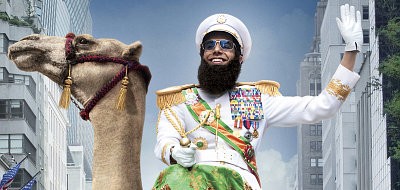 Remember Admiral General Aladeen who grabbed headlines as he spilled "Kim Jong Il's ashes" on
Ryan Seacrest
at the red carpet of this year's Oscars? Those who are craving to see more of the bombastic general of Republic Wadiyah should not miss "
The Dictator
". In the movie, the eccentric yet narcissistic dictator who used to having people at his beck and call due to his wealth and powerful influence is facing trouble. His glory disappears in a split second after he gets kidnapped and is left with no money in New York City. Hilarity ensues as he tries to earn money from the scratch and live a low life. "
Borat
" funnyman
Sacha Baron Cohen
slips into the shoes of the outrageous dictator, while such actors as
Ben Kingsley
,
John C. Reilly
and
Anna Faris
are added to the supporting ensemble.
Megan Fox
will also increase the thrill with her sexy kitten persona.
"Men in Black 3"
Release Date: May 25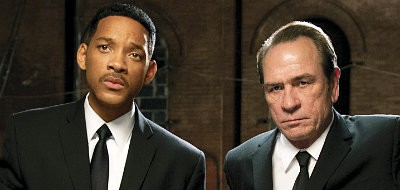 It's been ten years since Agent J and Agent K work side by side, but fans won't have to wait any longer since the famous duo are returning to the big screen with "
Men in Black 3
". They are back to control aliens on this planet, but not without a twist. Things are getting troublesome when the demure K suddenly can't be found anywhere. Determined to find his trusted partner, J takes a daring, unconventional action of time travel. Yes, movie lovers will be taken back to the old times to pay old-schooled aliens with fishbowl a visit and to meet a younger version of K. What kind of fun will J have with young K? Will he survive fighting new enemies in the past? Will the funny agent reunite with his best buddy in modern day? All will be unfolded this summer.
Will Smith
and
Tommy Lee Jones
return as the unlikely duo,
Josh Brolin
is set to play the younger K, and the likes of
Lady GaGa
and
Justin Bieber
might pop out here and there.
"Madagascar 3: Europe's Most Wanted"
Release Date: June 8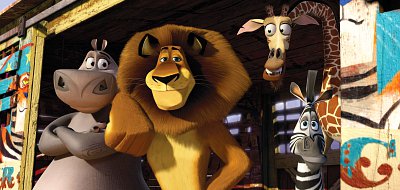 Ready to embark on a new adventure with Alex, Marty, Gloria and Melman? The fan-favorite animal gang is set to bring laughter to the theaters once again in "
Madagascar 3: Europe's Most Wanted
". After escaping the jungle of Africa, the gang now takes their wild adventures to a series of European cities. Along with the notorious chimps and penguins, the quartet find themselves accidentally stranded in Monte Carlo, the city of glamor and luxury. Instead of enjoying a fun vacation, they are forced to escape chase by animal control. And how are they going to do that? They find a perfect cover in a traveling circus. But, could they ever return home to New York or will they end up being circus animals forever? Find the answer by watching this highly-anticipated animation.
"Ice Age: Continental Drift"
Release Date: July 13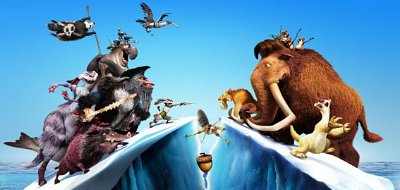 One of the filmdom's most beloved trios are back to greet their fans once again in "
Ice Age: Continental Drift
". Having survived the Meltdown and the Dinosaurs, Manny, Diego and Sid now have to face another set of difficulties as cataclysm sets an entire continental drift. Being separated from their colonies, the trio sail the ocean using an iceberg only to find themselves in an epic seafaring quest. Expect to enjoy a more challenging adventure as the trio have to bravely conquer ruthless pirates, encounter dangerous sea creatures and explore a brand new world. Let's not forget to mention, the hyperactive Scrat is also back trying to be reunited with his cursed nut that catapults him to a remote place no prehistoric squirrel has gone before.
Life-Inspiring:
"Bel Ami"
Release Date: June 8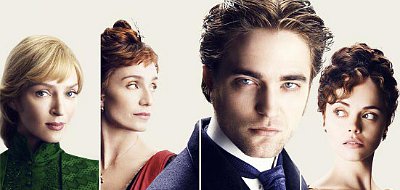 Lovers of gritty film should not miss this sensual yet intriguing movie "
Bel Ami
". Set in Parisian society of the 1880's, it shows that an uncontrollable ambition could be so lethal for someone. Led by nowadays' hottest Hollywood heartthrob
Robert Pattinson
, this French-based drama presents a captivating and intriguing plot about a penniless soldier-turned-manwhore, Georges Durroy, who struggles to achieve power and gain influence by seducing the wives of French socialites. Using his good look, the "
Twilight
Saga" actor will be going full frontal when approaching the women, some of whom are much older than him, in order to accomplish his mission in climbing the social ladder. So shameless is the ambitious man that Rob himself dubbed the flamboyant character "an amoral." Among the beauties who will get intimate with the British actor are
Uma Thurman
,
Kristin Scott Thomas
and
Christina Ricci
.
"Rock of Ages"
Release Date: June 15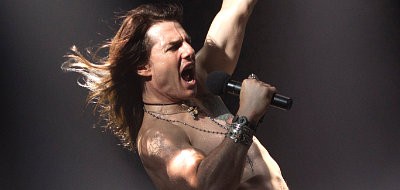 The golden age of glam rock is brought back to its former glory in "
Rock of Ages
". Based on a famous Broadway play, the movie is set to inspire audience to follow their dreams. It follows Drew and Sherrie, portrayed by
Julianne Hough
and
Diego Boneta
, who deeply fall in love with rock music and work hard to pursue their big dream to become famous. The complications grow when their path cross with god of rock Stacee Jaxx, played by
Tom Cruise
. One thrilling point that shouldn't be missed in this movie is the rare chance of watching Cruise showing off his singing talent. Supported by a list of notable stars like
Catherine Zeta-Jones
,
Mary J. Blige
,
Alec Baldwin
and
Russell Brand
, it will be filled with plenty of famous songs from such legendary rockers as
Journey
,
Styx
,
Poison
and
Asia
.
"Brave"
Release Date: June 22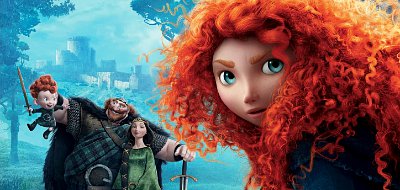 A royal princess is usually described as an elegant lady with lovely attitude and charming gesture, but those stereotypes are about to be broken in "
Brave
". Revolving around the story of a highland princess, this movie follows Merida as she breaks the conventional tradition in her kingdom and show the world that a woman could be tough and could handle big responsibility just like a man. The fearless princess dares to take a risk to follow her heart in order to achieve what is meant for her and discover the true meaning of bravery.
Kelly MacDonald
,
Julie Walters
,
Billy Connolly
and
Emma Thompson
are all lining up to lend their voice to this Scotland-setting family movie. Coming from Pixar which is best known for its CGI-animated feature films, this 3-D fantasy movie promises a masterful work of art combined with a plot of exciting, hilarious, and heartfelt adventure.
"Magic Mike"
Release Date: June 29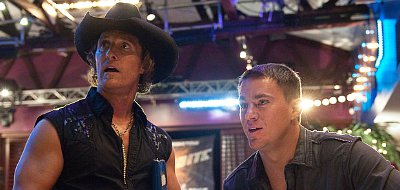 The secret world of male strippers is about to be unveiled in "
Magic Mike
". Based on a true story, the flick will teach the audience some lessons from
Channing Tatum
's past life as an adult entertainer before he became a successful Hollywood actor. It will see the hardships of surviving in the big city as it follows a young man who earns a living as male stripper, an occupation which some people see with sinister and ugly stereotype. With a mix of comedy, this sexy drama gives a promise that it will be far from boring. A host of hunky actors with big guns and ripped abs surely add the spices for the ladies. In addition to Tatum himself, this Steven Soderbergh-directed movie has
Alex Pettyfer
,
Matthew McConaughey
,
Matthew Bomer
and
Joe Manganiello
in the cast ensemble.
"Sparkle"
Release Date: August 17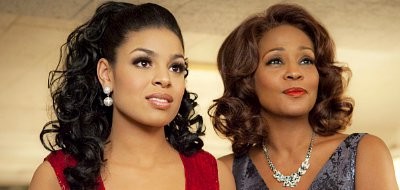 Another "follow your dream"-themed film to be released this summer is "
Sparkle
". This drama has been generating such a massive buzz since it marks
Whitney Houston
's last acting stint before she passed away last February. Instead of playing a protagonist, she tries her hands at portraying a character with a hint of antagonist. She will become a "not so supportive" mother of
Jordin Sparks
' titular character, a music prodigy from Detroit who struggles to become a star. Together with her two sisters, Sparkle forms a girl band which later became a famous group in the Motown era. On her way to reach the dream, however, the singer must overcome issues that tear her family apart. This vintage movie will be supported by the likes of
Cee-Lo
Green,
Tika Sumpter
, Carmen Ejogo,
Derek Luke
and
Mike Epps
.
« Back to Part 1