This first part for AceShowbiz's list of summer movies consists of action films from comic adaptations 'Avengers' and 'Dark Knight Rises' to intense thrillers 'Prometheus' and 'Bourne Legacy'.
As summer holiday season gets close, tons of great movies are ready to grace cinemas nationwide and to pamper movie lovers while enjoying the mid year festivity. For a guide, AceShowbiz presents the Must Watch Summer Movies 2012. The list is divided into two parts, compiling highly-anticipated films that have been generating massive early buzz, receiving positive responses by far and being thought to have the potential to be successful blockbuster movies.
This first part of the list consists of movies that offer thrilling actions and promise to make audience enjoy some adventures as well as intense battle and fight scenes. Among those making it into the list are much-talked-about superhero pics like "
The Dark Knight Rises
", "
The Amazing Spider-Man
" and "
The Avengers
", and also thrill-ride flicks like "
Prometheus
", "
Battleship
" and "
The Bourne Legacy
".
ACTION-PACKED:
"The Avengers"
Release Date: May 4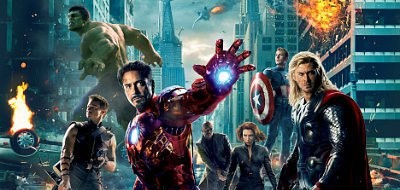 How would it be if the Earth's Mightiest Heroes are put together in a team? Joss Whedon answers the question in "
The Avengers
" by assembling the famous and fan-favorite Marvel superheroes, Captain America, Iron Man, Thor, the Hulk, Hawkeye and Black Widow, to combat a super troublesome archenemy, Loki. Plus, it has been long-rumored there would be another villain whose identity could only be unlocked by watching the movie. Not only will these heroes deal with the biggest foe no ordinary people could withstand, but they will also have to face internal conflicts since some of them fail to control their egos when dealing with each other. Not to mention, the flick has a starry cast ensemble that includes famous names like
Chris Evans
,
Chris Hemsworth
,
Robert Downey Jr.
,
Scarlett Johansson
,
Mark Ruffalo
,
Jeremy Renner
,
Samuel L. Jackson
and
Tom Hiddleston
.
"Battleship"
Release Date: May 18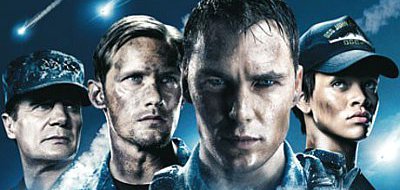 Expect to see action unlike any other in "
Battleship
" as it offers a super-massive naval war against a raging robotic alien race. The apocalyptic battle begins as a U.S. navy fleet in Pearl Harbor comes in contact with the aliens, known as "The Refents" that look to gain power source in the ocean. Quickly being compared to similar robot war film franchise, "
Transformers
", this Hasbro movie will offer a host of undoubtedly mesmerizing special effects and explosive battle scenes on the sea, the land and the sky. As if it's not enough, moviegoers will get a chance to see R&B sensation
Rihanna
ditching her fashionista persona to portray a boyish weapon master. She is set to be the eye-candy among a number of hunky actors like "
John Carter
" star
Taylor Kitsch
, "
True Blood
" actor
Alexander Skarsgard
and "Star Wars" thesp
Liam Neeson
.
"Snow White and the Huntsman"
Release Date: June 1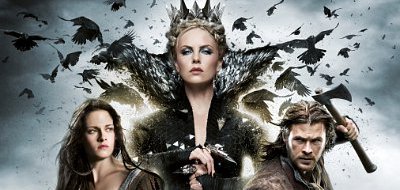 Who doesn't know Snow White? Most people might well be familiar with the fair-skinned fairy-tale lady being a lovely-singing beauty, but Rupert Sanders will present her as tough warrioress and a true rebel in "
Snow White and the Huntsman
". This movie will show a different side of the Brother Grimm princess in a very unconventional way. "
Twilight
Saga" beauty
Kristen Stewart
sheds off her vulnerable image as Bella to portray the dark-twist version of Snow White. Teaming up with the huntsman Eric, she embarks on a war to defeat beauty-obsessed queen Ravenna. But, her battle against the queen won't be the only focus of the movie. Unlike most of other Snow White movie versions, this flick will, at some points, take moviegoers back to the past to see a so-called untold story of the fair lady's tragic past. "
Thor
" actor
Chris Hemsworth
tackles the part of the Huntsman, while Oscar winner
Charlize Theron
portrays the Evil Queen.
"Prometheus"
Release Date: June 8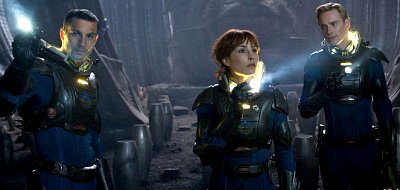 Want to witness an outer-space discovery that will change the future of humankind? Go watch "
Prometheus
" this summer. Acclaimed filmmaker Ridley Scott combines hellraising horror and thrilling action as he creates a groundbreaking mythology, in which a team of explorers discover a clue to the origins of mankind on Earth that leads them to a terrifying battle to save the future of the human race. The movie has been generating a tremendous early buzz due to its constant hints that it has some correlation with "Alien".
Guy Pearce
is brought into the picture as a key figure that links it to the 1979 iconic thriller. To support the "unique, large and provocative" story, Scott gets "great narratives and terrific actors" like
Noomi Rapace
,
Michael Fassbender
,
Logan Marshall-Green
,
Charlize Theron
,
Idris Elba
and
Ben Foster
in the cast ensemble.
"Abraham Lincoln: Vampire Hunter"
Release Date: June 22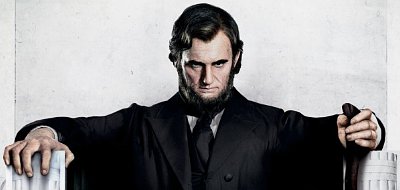 Never did people know that Abraham Lincoln is a vampire hunter. Don't get confused though because such story only happens in "
Abraham Lincoln: Vampire Hunter
". This mash-up history movie will unveil the great 16th U.S. President's big secret and untold story that shaped the nation. After his mother was killed by vampires, Abe dedicated his life to destroy bloodsuckers with his trusty axe. He continued to do so all the way through his Presidency. In addition to having the twisted story as a treat, this movie will be filled with exciting tensions that come from a unique collaboration between visionary filmmakers Timur Berkmambetov and Tim Burton.
Benjamin Walker
will play vampire slayer Lincoln with
Mary Elizabeth Winstead
portraying his wife. Starring as Lincoln's mentor in vampire hunting is
Dominic Cooper
.
"G.I. Joe: Retaliation"
Release Date: June 29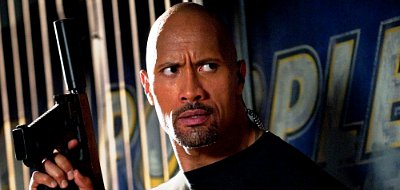 Those who have been waiting to see Duke and the gang getting into some dead-defying actions again needs no worry because "
G.I. Joe: Retaliation
" is coming out to grant their wishes. Being promised to be a lot grittier than the first film, the high-octane film bring together the team to fight old enemy Zartan who grows even more dangerously. In addition to bringing back
Channing Tatum
,
Ray Park
and Lee Byung-hun as fan-favorite characters Duke, Snake Eyes and Storm Shadow respectively, the film features a set of new characters that will add spices to the thrilling actions. They are Dwayne "
The Rock
" Johnson's badass Roadblock,
Adrianne Palicki
's brainbox Lady Jaye,
Joseph Mazzello
's clumsy hacker Mouse and Eldoie Yung's sexy ninja Jinx. One of this sequel's best parts is the unveiling of G.I. Joe founder General Joseph Colton, who is played by action film thesp
Bruce Willis
.
"The Amazing Spider-Man"
Release Date: July 3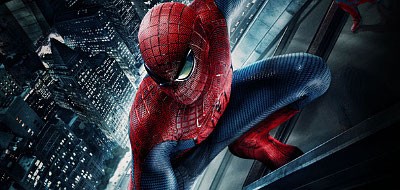 "
The Amazing Spider-Man
" is one of the movies that should not be missed this summer. In this movie, director Marc Webb promises to present something different from those of Sam Raimi's version of the web-slinging vigilante. Not only that, screenwriter Steve Kloves claims that this movie will have the Marvel superhero portrayed in a more realistic way rather than "cartoony" with
Andrew Garfield
on the lead. Another plus is, instead of putting Mary Jane Watson under the spotlight, the movie has Gwen Stacy as Peter Parker's leading lady. As for the archenemy, this time Spidey will have to fight the Lizard, a genius who tests lizard serum on himself but ends up being transformed into a ferocious reptilian humanoid monster. Garfield's real-life girlfriend
Emma Stone
plays Stacy, while
Rhys Ifans
takes on the lead supervillain.
"The Dark Knight Rises"
Release Date: July 20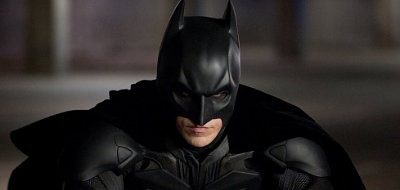 Been longing to see another Batman movie from Christopher Nolan since 2008's hit "
The Dark Knight
"? This summer, Nolan will deliver his last Caped Crusader movie, "
The Dark Knight Rises
", which has been deemed as the most awaited film in 2012 by most movie reviewers. Taking place eight years after the events in the 2010 film, this highly-anticipated film will present a different side of Bruce Wayne as he gets older and becomes more vulnerable. Things are getting harder as the Gotham hero must face Bane, one of the most brutal nemeses he's ever met. So heartless is the supervillain that he wouldn't hesitate toshoot a pregnant woman or an old lady. With
Tom Hardy
's Bane being chosen as the antagonist, Nolan promised that the film is set to "deliver a true finale and close out the trilogy in a powerful and definitive way." And, let's not forget that
Anne Hathaway
is bringing Catwoman to life.
Christian Bale
, meanwhile, is set to give his last best shot as Batman.
"The Bourne Legacy"
Release Date: August 3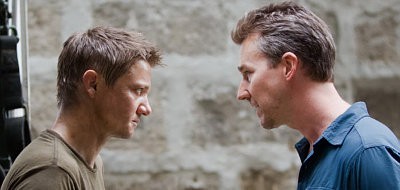 For those who have long desired to watch more actions in the "Bourne" series, "
The Bourne Legacy
" could be a choice for this summer. The film introduces
Jeremy Renner
as new lead character Aaron Cross, who is "a new set of agents with a different leash." Renner once promised that this upcoming pic will be "more expansive and bigger" than its precursors. The story takes off right after the end of 2007's "
The Bourne Ultimatum
", as new characters grapple with the consequences of Jason Bourne's actions. Though
Matt Damon
won't get back in his shoes as Jason Bourne, he has given his approval for Renner to lead this new "Bourne" film, calling the actor as an "obvious choice". Renner will not be the only magnet to this movie since he is joined by a set of acclaimed actors like Albert Finney,
Edward Norton
,
Joan Allen
and
Rachel Weisz
.
Continue to Part 2 »