July 19, 2012 09:49:01 GMT
The fairytales on 'Once Upon a Time', the romance on 'The Vampire Diaries' and the inspiring real-life stories on 'The X Factor (US)' will help lighten your mood at night.

---
If you prefer shows that will help you relax to those which will pump your adrenaline, some titles discussed in the last part of AceShowbiz's Guide to 2012 Fall TV Series could be your perfect choices. With silly jokes, real-life inspiring journey and romantic story, comedies, dramas and reality series will cheer you up after a hard day at work.

"", for example, is guaranteed to make you giggle with more unusual stories as Ted is close to unveil the identity of his future wife. "" will let you indulge in your imaginations with more fairytale characters brought into the modern day, while "" continues the complicated love triangle between the Salvatore brothers and Elena, who has just been turned into a vampire.


Dancing with the Stars
Premiere: TBA (on ABC)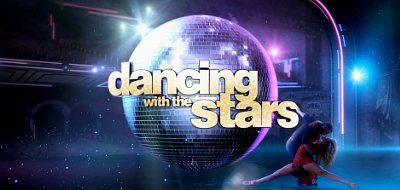 "" ballroom is going to get starrier than ever with some contestants from the previous seasons returning to the dance floor. From Olympic volleyball star Misty May-Treanor, who withdrew in season 7 due to injury, to fan favorite in last season , all have expressed their interest to compete for the mirror ball trophy once again. With the experience they've got before, it is very likely that the season will be full of more-than-just-okay performances.
How I Met Your Mother
Premiere: Monday, September 24 at 8 P.M. on CBS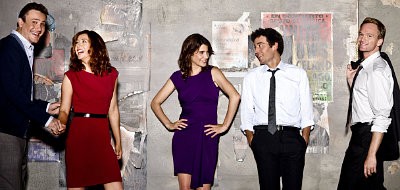 Now that Barney's bride has been revealed, expect to get glimpses of how he and Robin get back together in "" season 8. However, it seems that there is a long way before the pair hook up again since Robin gets a new boyfriend in the upcoming eighth season. Ted himself is close to find his true love. After he closed one door with Robin, it's just a matter of time before he realizes that Victoria is not the one for him. Lily and Marshall, meanwhile, embrace their new role as parents which may be challenging for them at the same time.
Once Upon a Time
Premiere: TBA (on ABC)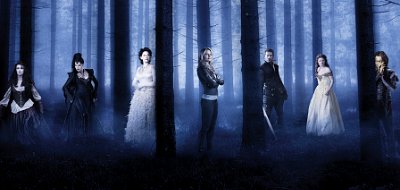 Expect to see more magic and a family reunion on Storybrooke now that the curse on the fairytale characters has been lifted, leading Mary Margaret and David to know who they really are. Emma, however, may not easily accept the fact that Snow White and Prince Charming are her parents, considering she was abandoned as a child. That's not the end of the problem faced by our beloved characters on "" since Regina a.k.a. Evil Queen gains more power to seek revenge following the broken spell.
Revenge
Premiere: TBA (on ABC)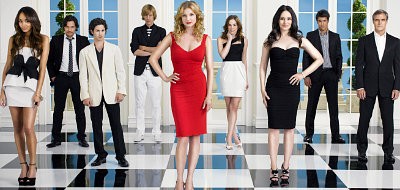 How far will Emily go to exact revenge for her father's wrongful conviction? After calling it quits with Daniel, the anti-heroine needs a new plan to make the Graysons pay for what they did to her family. While the arrival of Conrad's son from his first marriage could benefit Emily, it rocks the Graysons as he claims his share in the family's business. Also coming to provide aid for her is another new character Hideo Kita, a business owner who holds his own secret. To further complicate her life, a mystery guy from her past will make his first appearance in the second season of "".
The Vampire Diaries
Premiere: Thursday, October 11 at 8 P.M. on The CW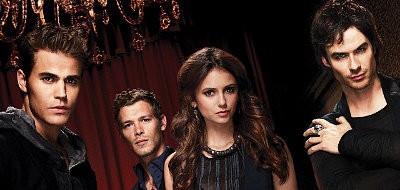 Just when it seems Elena has dealt with one issue in her life, she has to face a new one. After the near-death experience in the last season finale of "", she now has to adjust to her new life as a vampire while another big villain threatens her and her beloved ones' safety. How Elena accepts her second life? What consequence that the transformation brings? How Elena uses her power? Will it affect her relationship with Damon? All of those questions can only be answered by watching the fourth season.
The X Factor (US)
Premiere: Wednesday, September 12 at 8 P.M. on FOX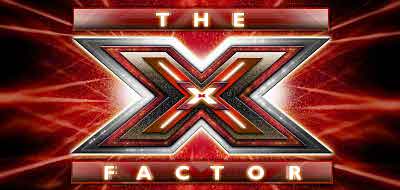 After getting criticized for some of the judges' shocking decisions in the first season, "" underwent a major shakeup in the judge panel. Injected by a dose of star power, the singing competition recruits pop diva and singer/songstress to join and L.A. Reid. If you think these girls will play nice, you should think again since the "" actress' bickering with Simon during the auditions hints that the show will be full of dramas.
Other similar series returning this fall:
Aug. 21: "Face Off"
Aug. 24: ": College Edition"
Sept. 04: "Ben 10: Omniverse"
Sept. 09: "Sunday Night Football"
Sept. 10: ""
Sept. 11: ""
Sept. 13: "", "Total Blackout"
Sept. 19: ": Philippines"
Sept. 20: "", "", ""
Sept. 23: ""
Sept. 24: "", ""
Sept. 25: ""
Sept. 27: "", ""
Sept. 28: ""
Sept. 30: "60 Minutes", "", "", "", "", "", ""
Oct. 02: "", ""
Oct. 04: ""
Oct. 07: ""
Oct. 08: "", ""
Oct. 19: "", ""
Premiere dates TBA: "20/20", "", "", "", "", "", "", "The Moment", "Nick Cannon's Incredible Crew", "", "", "", "", "", "Team Toon"
«
|
«
© AceShowbiz.com
---
---
More Once Upon a Time News:
---