'American Horror Story', which unleashes a new mystery, and 'Dexter', which puts the serial killer on the edge of revealing his secret, are some of the shows that return with thrilling plots.
AceShowbiz's Guide to 2012 Fall TV Series continues with the discussion about some of the TV series whose returns are highly anticipated. Listed in this second part are those kinds of returning shows that will keep your hearts pacing with their full of suspense storylines, some of which even intrigue you to join the investigation and solve the case.
"
Dexter
" is back with an answer to what happens to the beloved characters after the shocking revelation in last season's finale, while "
The Walking Dead
" continues the risky journey of survivors in the post-apocalyptic world where zombies are humans' biggest fear. On the other hand, "
Fringe
" is given one last chance to bid goodbye to fans, but not before the characters complete a big mission to save the world.
American Horror Story
Premiere: TBA (on FX)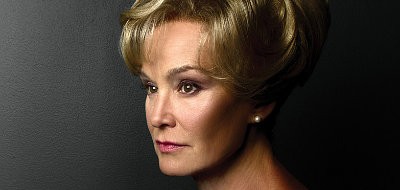 After presenting an intriguing mystery from the beginning to the very end of the first chapter, "
American Horror Story
" will return with a completely unrelated tale. Set in an asylum for the criminally insane, the second season is going to give viewers goosebumps with some psychological issues. Despite the new plotline and characters, the second season still sees the return of several original cast members, while also recruiting
Maroon 5
's frontman
Adam Levine
as one of the guest stars.
Castle
Premiere: TBA (on ABC)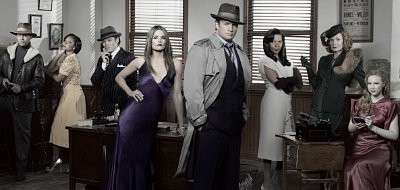 Those who have been longing to see Castle and Beckett hooking up since the beginning "
Castle
" will be pleased to watch them in a sort of honeymoon phase in early of season 5. That, however, doesn't solve all problems between the crime-solving duo since they remain the same persons with their own personal issues. Things even could quickly turn sour for the new lovebirds as lead actor
Nathan Fillion
teased, "I think they are going to open a bit of a Pandora's Box."
Dexter
Premiere: Sunday, September 30 at 9 P.M. on Showtime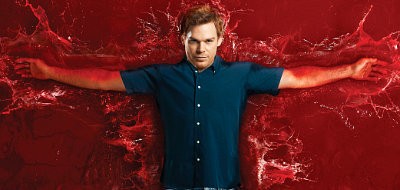 Leaving a question open about Debra's romantic feelings to her adopted brother, the last season of "
Dexter
" also made fans unsettled with the big reveal. Now, it's about time for the serial killer to tell all about himself to his sister. When the show returns this fall, we will see Deb's first reaction to the shocking truth and how it affects her feelings to him. Also worth tuning in is the arrival of "
Chuck
" alumna
Yvonne Strahovski
who'll play a lady enlisted to help Miami Metro Homicide solve a case.
Fringe
Premiere: Friday, September 28 at 9 P.M. on FOX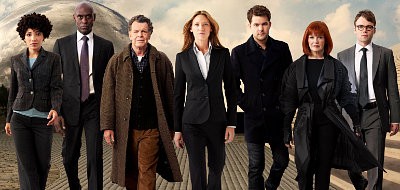 When "
Fringe
" returns for its fifth and final season, our beloved characters find themselves in 2036, during which Observers dominate the world. Don't worry that you'll miss moments in between the current and future time periods, since the show will feature references to the team's pre-amber days by using "found footage." Also, the "lost" years will be paid off when Olivia re-appears, despite the season 4 finale that hinted at her unpleasant fate, and reunites with her and Peter's grown-up daughter Etta.
Grimm
Premiere: Monday, August 13 at 8 P.M. on NBC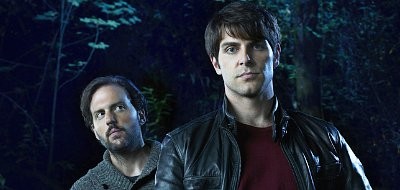 "
Grimm
" season 2 will delve deeper into Nick's private life after he shared his secret to Juliette, who then slipped into a coma and woke up with black eyes. The detective also deals with his mother, who was initially presumed dead but later appeared in the season 1 finale as the mysterious Woman in Black. Despite following Nick's personal journey, the show is still enjoyable for those who don't have time to watch every week with its procedural crime-solving stories which bring more frightening creatures from famous myths for Nick to fight off.
Homeland
Premiere: Sunday, September 30 at 10 P.M. on Showtime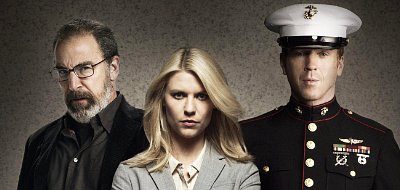 Just when she's close to unravel a planned terrorist attack, Carrie's led to believe that she was wrong and needed help for her psychological issue. Having decided to undergo ECT treatment, she would lose some important memories related to Brody and what he's up to. Brody, on the other hand, is gaining more power now that he's appointed as a congressman in "
Homeland
" season 2. With her unlucky situation and Brody in the upper hand position, will Carrie be able to stop Abu Nazir from taking down the United States?
The Mentalist
Premiere: Sunday, September 30 at 10 P.M. on CBS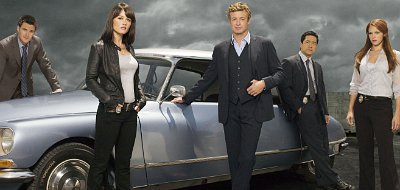 Patrick Jane hasn't caught Red John just yet, but with one of his accomplices in custody,
The Mentalist
still has a chance to dig up information and find out who Red John really is. Having gone through the long chase that cost him emotionally, the CBI consultant will show his darker side. Still, the show keeps its current style by inserting humor in every criminal investigation. On a lighter side, Jane could be back on the dating zone with a possible new love interest being brought into the fifth season.
The Walking Dead
Premiere: Sunday, October 14 at 9 P.M. on AMC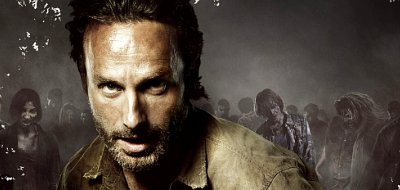 Rick and his group find a new safe haven in an abandoned prison, but they are not completely safe as long as zombies are still roaming the city streets. After rocked with the clash between Rick and Shane, the survivors now face a new threat with the arrival of the evil Governor in "
The Walking Dead
" season 3. Coming as an aid for the good side is the sword-wielding heroine Michonne, who has been introduced in the season 2 finale.
Other similar series returning this fall:
Sept. 11: "
Sons of Anarchy
"
Sept. 16: "
Boardwalk Empire
"
Sept. 17: "
Bones
"
Sept. 21: "
Haven
"
Sept. 24: "
Hawaii Five-0
"
Sept. 25: "
NCIS: Naval Criminal Investigative Service
", "
NCIS: Los Angeles
"
Sept. 26: "
Criminal Minds
", "
Law & Order: Special Victims Unit
", "
CSI: Crime Scene Investigation
"
Sept. 27: "
Person of Interest
"
Sept. 28: "
CSI: NY
", "
Blue Bloods
"
Sept. 29: "48 Hours Mystery"
Oct. 03: "
Supernatural
"
Oct. 19: "
Nikita
"
Oct. 26: "
Touch
"
« Back to Part 1
|
Continue to Part 3 »