News
>
Celebrity Gossip
April 03, 2008 04:43:51 GMT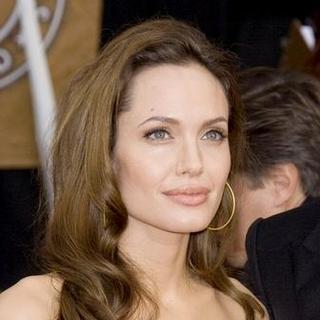 Long before she becomes a famous public figure in Hollywood entertainment industry, little did people know about . In a bid to reveal more on the 'lost part' of the actress, In Touch Weekly is bringing out the photos of her posing for a sensual modeling shoot during her teen.

The publication has obtained several pictures of 16-year-old Jolie when she was still a swimsuit model. The pics, shot by photographer Sean McCall, show the mother of four modeled some "sexy outfits and strikes sultry poses."

News
>
Music News
April 03, 2008 04:32:46 GMT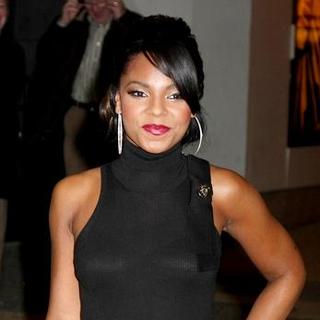 R 'n' B singer has finally set a date for her much-delayed album "". The set which would be her fourth and the follow up to 2004's "", will hit the stores on June 3 through The Inc./Universal Motown with the first single being "The Way That I Love You".

"It's been a long time coming for change, and the timing was just right," Ashanti told Billboard.com. The album employs in many ways issues on womanhood and women empowerment. She said the album "touches on those low points in life that determine whether you're strong enough to go on. It reminds women that they can't let things get the best of them."

News
>
Movie News
April 03, 2008 04:30:30 GMT

The forthcoming family adventure film "" is heading to the 2008 Tribeca Film Festival. ComingSoon reported that on Wednesday, April 2, 2008, Warner Bros. Pictures and the organizers of the film festival have let out announcement that the Wachowski brothers' film scheduled to bow in theaters on May 9 will be the closing film for the film festival.

According to United Press International, the special screening of the film starring , and will be done on Saturday, May 3 at the Borough of Manhattan Community College Tribeca Performing Arts Center in Lower Manhattan, New York as well as at the Pace University Michael Schimmel Center for the Arts. The site further noted that some of the film's stars are expected to attend the previewing at the former venue.

News
>
Celebrity Gossip
April 03, 2008 04:12:56 GMT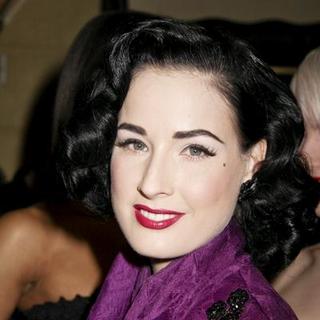 Some fresh-from-the-oven updates have emerged concerning 's lesbian sex tape. In addition to the details that have been reported earlier, it was further revealed by TMZ that the sex tape was recorded in 1999 and is called "Pin Ups 2".

TMZ, furthermore, claimed the tape "features Dita having raunchy girl-on-girl-on-shoe". In addition to the clip and pics available at fleshbot.com, TMZ has more on Dita's .

News
>
Music News
April 03, 2008 04:01:24 GMT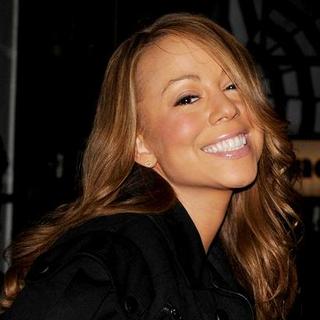 will be made the first international superstar to appear on "German Idol", the European country's version of "Pop Idol" that is called "Deutschland sucht den Superstar" (DSDS). Carey's official site announced that the show will be broadcast live from Cologne on April 5 at 8:15 P.M. on German TV station RTL.

"I look forward to coming to Cologne, seeing my German fans and performing my new single 'Touch My Body' on DSDS next Saturday," Carey said as translated from German. "I feel honored to be the first artist who was ever asked to meet the candidates from DSDS and help them to develop as singers and artists. Helping talents from the new generation is always a joyful experience for me."

News
>
Music News
April 03, 2008 03:32:34 GMT

Reunion of is shaping up with the release of a new photo on their official site. The '80s boyband who is the center of the media starting early this year due to a possible reunion, unveils the biggest clue so far with the publishing of their first photo as a five-piece in 15 years.

The photo that shows arguably much matured appearance of the band, was given exclusively to Yahoo! but has since also been put up on their . Member Danny Wood said previously that if there's any source the media should believe in, then it would be the official site.

News
>
Celebrity Gossip
April 03, 2008 03:19:00 GMT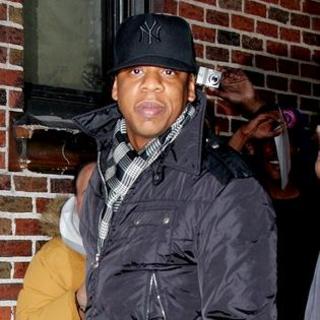 No official confirmation nor denial just yet from both and on reports of them obtained a New York wedding license on Tuesday morning, April 1. A new revelation, in fact, has been revealed on that matter.

A source in the know has revealed to People that both music stars arrived at Scarsdale Village Hall shortly after it opened at 9 A.M. on Tuesday to get their marriage license. "It was just the two of them," the source claimed, adding that the celebrity couple "were very polite and smiling as they filled out the paperwork. They were holding hands for a while. They looked really happy."

News
>
Movie News
April 03, 2008 03:10:18 GMT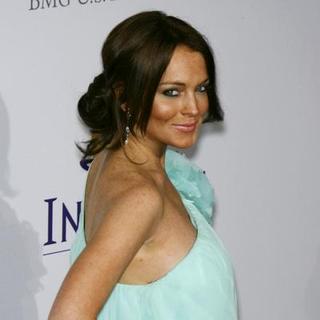 The "" star has been reported to do a stripping scene in a new film entitled "". According to press release, the 21-year-old movie star has been tapped to play a sex-addicted waitress in the movie.

Additionally, Star Magazine claimed that the rehab darling will get as much as $75,000 for portraying the edgy character as well as to bare her skin on screen. Further, it was said that the actress/singer took the opportunity to play the controversial role to show others she still has her acting skills. To the publication, a source revealed, "She just wants to remind people she can act and she's worth hiring."

News
>
Music News
April 03, 2008 03:08:50 GMT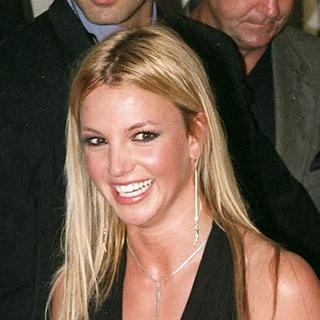 While her single "Break the Ice" is still hot on the chart, there has been a report that will record a new album with the help of her ex-manager. The pop singer who hit all-time low with her latest release "", has reconciled with Larry Rudolph whom she parted ways with shortly before the release of the 2007 album.

A source revealed, "Britney is slowly putting her life back together and Larry understands that it wasn't the real Britney saying those things and doing those things last year. He's ready to get back on board to make her successful again." Another source told E! News, "It's true. They are working together."

News
>
Celebrity Gossip
April 03, 2008 02:58:22 GMT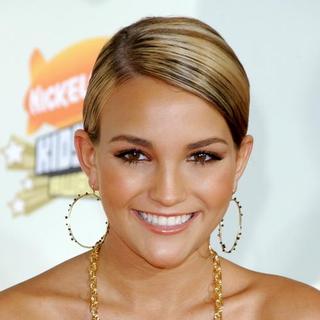 Another Spears is ready to walk down the aisle. Sparked engagement rumors late last month after she was spotted showing off a new engagement ring from her baby's daddy Casey Aldrige, found herself at the center of media attention again after she's reported to have been planning a hometown wedding.

The expectant young celebrity, according to OK! Magazine, is planning to wed Casey in her hometown of Kentwood, Louisiana. She's expected to stay true to her small-town roots by tying the knot at big sister ' "Serenity" estate.

News
>
Music News
April 03, 2008 02:50:05 GMT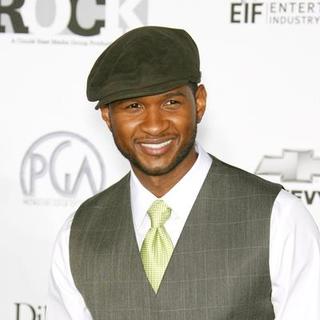 It has been set that 's first studio album in four years will be released on May 27 this year via LaFace/Zomba. The third album which is called "" is withdrawn from its original June date.

The first single "Love in This Club" has peaked at #1 on Billboard Hot 100 and its music video which is directed by Brothers Strause is due to be released on Monday, April 7 on MTV. A of the clip has been taken on-line recently showing a cameo appearances by , and .

News
>
Music News
April 03, 2008 02:23:46 GMT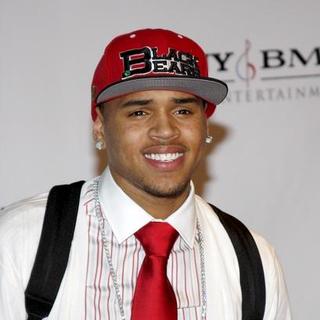 premieres the music video for his fourth single "Take You Down" that is included in his 2007 album "". The video that was serviced to BET's 106 & Park was directed by Harvey White, featuring footage filmed in Nashville during his tour.

Next, Brown is expected to "Exclusive" with a number of new tracks and a DVD added into the set. The single "Forever" is slated to be the first single off the deluxe edition that is due June 3. The fresh joint that is written by Brown and produced by Polow Da Don was initially slated to be the fourth single but since "Down" has also been released as a single, the position is now down to the fifth. A music video reportedly has been booked for "Forever".

News
>
Celebrity Gossip
April 03, 2008 02:05:56 GMT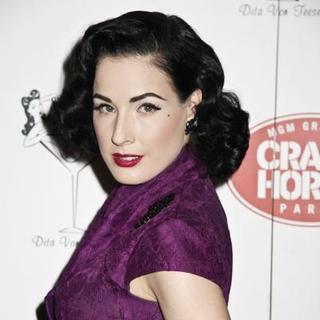 It appears that sex tape scandal has become a major trend these days and is the latest victim after the likes of , , and just to name a few. The so-called burlesque queen has a secret hardcore porn past, The Sun has revealed.

Explicit clip featuring the famous burlesque artist being engaged and pleasured with a bizarre sex toy by women have emerged online. The sleazy flick, according to the Sun, was shot before Dita rose to fame.

News
>
Movie News
April 02, 2008 09:42:59 GMT

Latest reports have claimed that Universal Pictures have obtained the screen rights of "First Man: The Life of Neil A. Armstrong". According to Variety, the studio is set to adapt the nonfiction tome and make it a feature film material.

Reportedly, the film will pick up the story of the first person to set foot on the moon. It will be written by co-scribbler of "" Nicole Perlman, while Temple Hill Entertainment's Marty Bowen and Wyck Godfrey are set to produce the pic.

News
>
Celebrity Gossip
April 02, 2008 09:37:15 GMT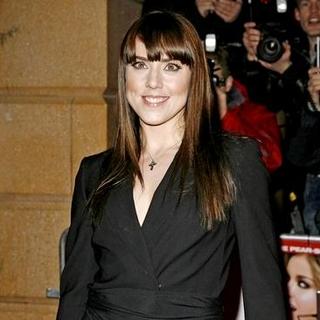 ' plans to have a baby soon. This thought was revealed to the press recently after the all-girls band finished their world tour. Mel C said the inspiration to have a baby came to her mind after spending time with her fellow band mates and their children on the tour.

The singer felt that watching her friends and their children made her believe that she could be a good mother. "Being backstage at the shows with the girls and all the kids made me think, Yeah I could be a good mum," she said.