News
>
Movie News
January 31, 2008 08:07:27 GMT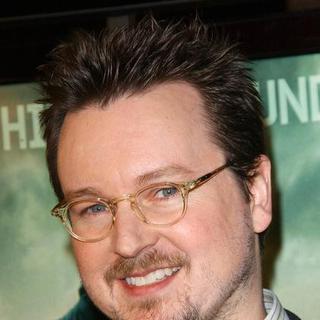 Following the much reported rumors about the making of "" sequel, it was reported that Matt Reeves may be back for the second installment of the successful monster movie. According to Variety, the action sci-fi triller's director is in early talks with Paramount Pictures to helm "Cloverfield 2".

In its reports, Variety noted that though Reeves has signed a deal with GreeneStreet Films to direct "", his next project can be the film's sequel. However, it depends on how quick the studio can finish the discussions with Reeves, producer J.J. Abrams and screenwriter Drew Goddard.

News
>
Celebrity Gossip
January 31, 2008 07:42:58 GMT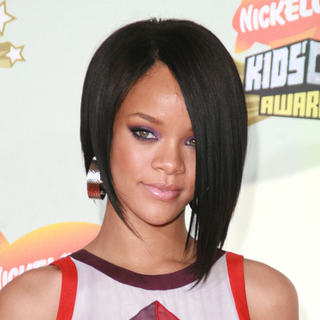 Best known as the largest brand of women's wear, lingerie and beauty products in America, Victoria's Secret sure knows best what sexy is. And appears to be true, the company has just unveiled its 2008 What Is Sexy? list, which among others include R&B singer , who's crowned as the Sexiest Female Musician, and whose smile is claimed as the Sexiest ever.
Here's Victoria's Secret 2008 "What Is Sexy?" list comprised of:
- Sexiest Female Musician
- Sexiest Smile
- Sexiest Actress
- Sexiest Beach Body
- Sexiest Mom
and - Sexiest Newlyweds
- Sexiest Actor
- Sexiest Male Musician
- Sexiest Funnyman
- Sexiest Male Athlete
- Sexiest Dad
- Sexiest Newcomer
and - Sexiest Couple
- Sexiest Style
- Sexiest Lips
- Sexiest Eyes
- Sexiest Legs
"Dirty Sexy Money" - Sexiest Cast
All those list-makers will be honored in a party, set to take place in Scottsdale, Ariz., on Saturday, February 2, which will be hosted by Victoria's Secret supermodel-spokeswomen, including , and among others.
News
>
Music News
January 31, 2008 07:30:14 GMT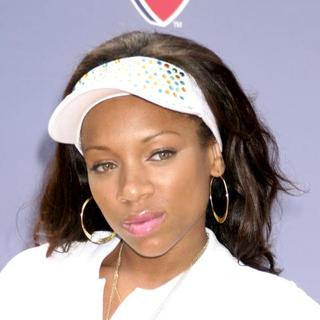 's music video that was shot earlier this month in Miami, Florida has finally arrived. The clip is for the remix of her third single 'Shawty Get Loose', off '' that features and .

The futuristic clip, bears almost resemblance to and 's , was directed by renown director R. Malcolm Jones. It was premiered on BET's Access Granted and will receive another premiere on Yahoo! Music today (January 31).

News
>
Movie News
January 31, 2008 07:25:02 GMT

Promoting the Summit Entertainment's upcoming action film, a new "" webisode is available for viewing. The promo clip features the film's stunt coordinator and fight choreographer Damon Caro, who is also the choreographer of "Fight Club", "", "" and "".

The video footage starts with a fighter punching into the camera followed by appearing of the film's title. The 1:20 minutes clip gives out glimpses of the film's fighting scenes as well as the explanation from Caro about the fighting choreographing. In the video, Caro states that he compiled most of the existing martial arts for keeping the Mixed Marshall Arts or MMA in the movie as authentic as possible.

News
>
Music News
January 31, 2008 07:01:15 GMT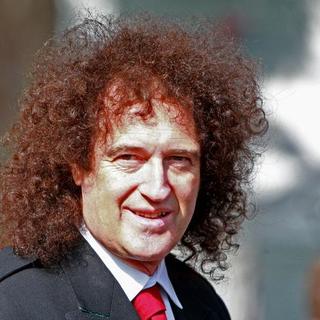 Apart from working on a new album with his band Queen + Paul Rodgers, 's guitarist Brian May is spending more time with Ben Elton to write the follow up to their already-running musical production, 'We Will Rock You'.

Elton who penned the original screenplay, will be back as the scriptwriter to the sequel of West End musical while May is supplying the musical scores. On his May wrote, "We have been talking about it for a long time, now Ben has supplied us with a fabulous script the train is rolling! Watch out!" No schedule yet on when the play will open.

News
>
Celebrity Gossip
January 31, 2008 06:58:12 GMT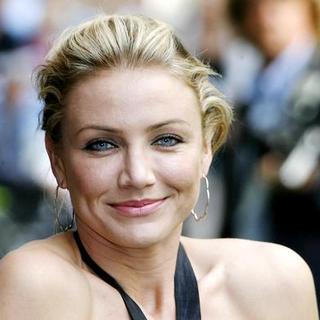 Was back on the single saddle again following her break up with longtime boyfriend early last year, is now rumored to have had a new boyfriend. She's said to be dating Canadian actor .

Diaz and Speedman have been spotted enjoying a vacation together in the Bahamas earlier this month. "He has a house down there, and they were frolicking on the beach. They were definitely smooching," an onlooker told the New York Daily News.

News
>
Movie News
January 31, 2008 06:46:03 GMT
Lionsgate are having a charitable auctions on eBay for several exclusive "" poster signed by the two stars of the horror thriller, and Alessandro Nivola. The proceeds of the auctions will go to .

The winning bidders of the auctions will get the studio certified posters signed by the two cast along with a hand signed letter from a Lionsgate executive verifying the authenticity of the posters. The auction will be opened on Thursday, January 31, and will continue through the film's opening weekend.

News
>
Celebrity Gossip
January 31, 2008 06:28:01 GMT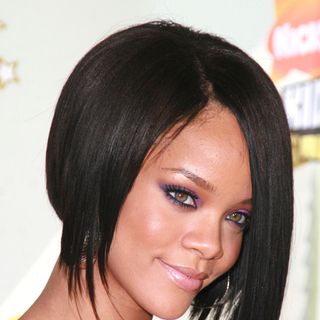 has become the latest celebrity after the likes of and who gets her hand on to promote the "Got Milk?" ad campaign.

The R&B singer dons the creamy "milk mustache" in "Got Milk?" new advertising campaign, which is accompanied with a tag line that reads "Drink it in. Pop star? Not exactly. Milk is more my move. Some studies suggest that teens who choose milk instead of sugary drinks tend to be leaner and the protein helps build muscle. So shut up and drink."

News
>
Music News
January 31, 2008 06:12:50 GMT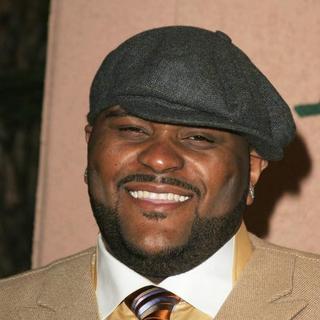 American Idol graduate has filed a lawsuit against a Dallas based concert promoter for breach of contract. Peachez Inc., the name of the marketing company, may have to pay the singer a $ 45,000 compensation should he wins the case.

Although details and comments from both camps have not yet been released, TMZ.com who was the first to report, have acquired . It was filed in New York Supreme Court on Monday January 28.

News
>
Movie News
January 31, 2008 06:08:07 GMT

Following the report that Mark Romanek has quit from the Universal Pictures' "", rumors are surfacing that the studio already has two strong candidates to replace the director. According to AICN.com, the studio are thinking to bring in either Breck Eisner or Matt Reeves to the project.

Eisner last worked with on Paramount Pictures' action film "" in 2005. He is currently working for a horror sci-fi "" for Universal. Meanwhile, Matt Reeves' latest projects include J.J. Abrams produced-monster film "". It was said that he will next tackle "Cloverfield 2" and "".

News
>
Celebrity Gossip
January 31, 2008 06:07:35 GMT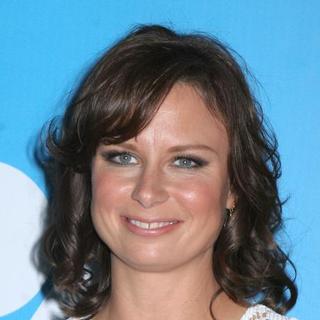 is pregnant with her boyfriend Matthew Rolph's child.

The actress, best known for her portrayal as Chloe O'Brian in TV series "24", confirmed the good news to People, saying "With the strike going on, I had to keep busy! We are thrilled and couldn't be more excited."

News
>
Celebrity Gossip
January 31, 2008 05:07:53 GMT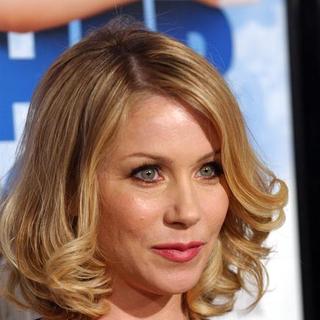 is at it again. The actress, who was reported to be seen getting cozy with her former husband Johnathon Schaech back in November last year, was spotted "canoodling" with actor , thus prompted dating speculation.

Applegate and Levi, according to Metromix Los Angeles, have been spotted "canoodling" at Ye Coach & Horses in L.A. on Tuesday night, January 29. "She in a black dress and knee-high boots, he in an army green jacket," the site wrote on its Website.

News
>
Movie News
January 31, 2008 05:01:33 GMT

Attending the prestigious SAG Awards on Sunday, January 27, the actress who plays the character of Sally Jupiter in "", let out details about the upcoming Warner Bros' superhero flick on the red carpet. On the occasion, the 36-year-old actress talked much about her character known also as 'The Silk Spectre'.

To MTV News, she confessed that in the film, her character will be portrayed in two different milestone. She revealed, "I start at 25 years old in the 1940s, and I age to 67 years old with full prosthetics in the 1980s." She further described her character saying, "It was really one of the craziest, most fun roles I've ever gotten to play. [Sally] is a larger-than-life character. She's a costumed crime fighter, but her idea of a costume is very Bettie Page-meets-[Alberto] Vargas."

News
>
Music News
January 31, 2008 04:54:24 GMT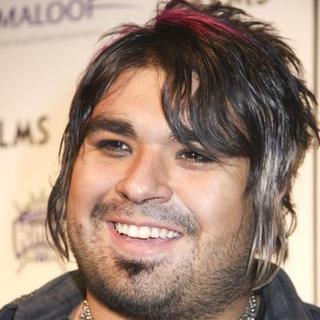 Previously announced as taking only a break to "clean his act up", 's drummer Dave Buckner officially leaves the band as revealed by frontman Jacoby Shaddix on the band's MySpace on Monday, January 28.

"We are going through a lot of changes right now... Change is good - it keeps things fresh," Shaddix wrote. "For y'all that don't know, we had to split with Dave, our drummer. It was one of the hardest things we have ever had to do. He's taking this time to get his life together. We are still friends and still talk on a regular basis."

News
>
Music News
January 31, 2008 04:32:35 GMT

who are touring in support of their 2007 album, have been denied an entry to Canada because their music is deemed "too violent". And the rap group have responded to this, obviously confused of the incident.

They were set to leave for a number of sold out dates in Canada on Wednesday (January 30) morning when their tour promoters informed them that the custom officials won't allow them to enter the country.