News
>
Movie News
November 05, 2007 08:49:05 GMT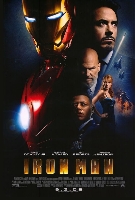 Time to witness never-before-seen footage from "", folks. An international teaser trailer for the flick has been found out to have already circulated on the net by now, which sure gives you another look on the highly-anticipated superhero movie.

Running almost one minute on , the teaser opens grandly with explosive shots before shifting to the abducted Tony Stark forging his armor to rescue himself. What's special here is that we can get more glimpses of as Virginia 'Pepper' Potts, Stark's executive secretary.

News
>
Music News
November 05, 2007 08:33:58 GMT
A new reality show is coming up on CMT, a cable channel specializing on country music. 'Can You Duet?' will search two talented artists that will keep the legacy of such legends as and June Carter.

The one-hour show will be comprised in 11 episodes where contestants will be paired with different person each night. One by one, a contestant will be sent home based on the judgment from the panel of jury which will be determined soon.

News
>
Celebrity Gossip
November 05, 2007 08:07:01 GMT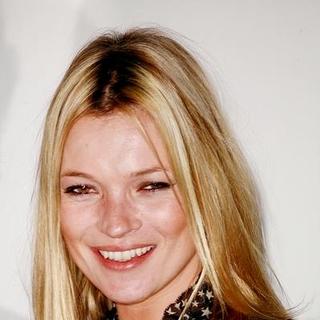 Becoming the queen for her people, it is Queen Elizabeth II's first foray into the entertainment world with her being included on Vogue Magazine's list of Today's Glamorous Women for its December 2007 issue, praised for being "as glamorous in her brogues and headscarf in Balmoral as she is wearing the crown jewels."

Defined the word glamor as "about how you wear something, not about what you wear," the Fashion bible places The Queen alongside a host of hugely popular names on its 50-strong "Definitive List of Today's Glamorous Women," which among others include veteran actress and British socialite Jemima Khan, who's also known as 's former girlfriend.

News
>
Movie News
November 05, 2007 07:50:44 GMT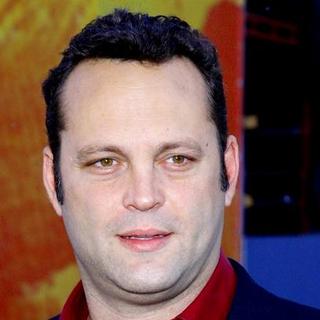 The joy of Christmas already hit Hollywood on Saturday, November 3, 2007 as the celebration of the world premiere for "" took place at the famous Graumanís Chinese Theater.

Snow was falling down on the red carpet while a white Christmas three was erected near the film poster, all greeting the flick's cast members and guests upon their arrivals on the scene.

News
>
Movie News
November 05, 2007 06:54:51 GMT
Apparently battling his foes is way much easier for Batman than plunging into Hong Kong harbor's water.

Report from South China Morning Post has just informed that producers of "" were forced to cancel a scene involving the superhero jumping from a plane into the city's famed Victoria harbor due to water pollution. Those studio execs seemingly considered the water quality there was horribly poor and so, could pose a potential health risk for the one conducting the stunt.

News
>
Music News
November 05, 2007 06:41:36 GMT

took a prestigious honor at 2007 World Music Awards that was held yesterday (November 4) in Monte-Carlo, Monaco. The singer was handed Legendary Award, for her voice "soothes the world's hearts and creates smiles of love across the face of the world".

Dion addressed her family in her acceptance speech saying, "Every time I go on stage, it's all of them going on stage with me." She also performed the first single and title track of her album '' which will be released on November 13.

News
>
Celebrity Gossip
November 05, 2007 06:28:05 GMT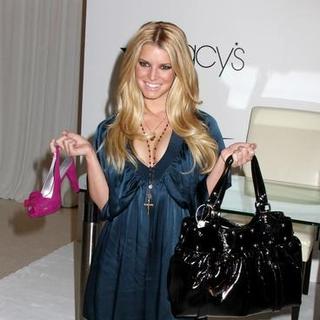 Already has her own line of hair and beauty products and has endorsed the Proactiv Solution, not to mention her many other commercials, has on Saturday November 3rd launched her new line of perfume and in companion also debuted her new line of handbags and shoes.

Wearing a baggy blue dress with deep V-neckline and caramel leather boots, Jess appeared at Macy's flagship store in New York, signing autographs and promoting her new 'Jessica Simpson' fashion line. Her range among others include shoes, boots, coats and handbags. They are all available to buy online at .

News
>
Celebrity Gossip
November 05, 2007 05:40:53 GMT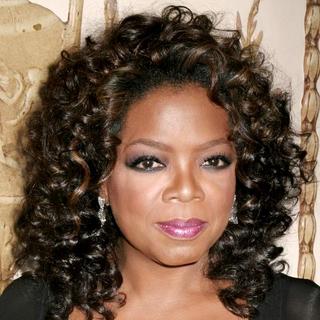 Arguably considered by many as one of the world's most powerful women, who has already had a very success career in the US television with her famous talk show "The Oprah Winfrey Show" is now taking over the YouTube world.

In an announcement made by the online video sharing site and Harpo Productions Inc. Friday November 2nd, both parties made the debut of the Oprah channel on YouTube official.

News
>
Movie News
November 05, 2007 05:26:27 GMT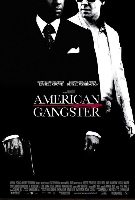 Good reviews and packed theaters are obviously two desired goal every big screen title aims for when it comes to the surface, and it appears that true-life crime saga "" has achieved them both to secure the No. 1 spot on the weekend box office running November 2-4, 2007.

Surpassing the expectations of its distributor, the Universal Pictures release successfully sold $43.6 million worth of tickets during its three-day debut, a remarkable number its fellow newcomer and closest competitor "" failed to beat. Despite the heavy marketing, the family cartoon sadly fared less with $38 million, but it was powerful enough to push last-week champ "" to number three as the horror pic scored way lower at $10.3 million.

News
>
Movie News
November 05, 2007 04:52:10 GMT

Chance finally has come upon us to take our early look on the star-studded "." New Line Cinema as the studio behind the flick has finally launched online the first trailer for the crime drama, starring , , , and .

Having duration of two and a half minutes, the trailer can now be reached through AceShowbiz's section, or simply take a look at it below. It mostly centers on the character Norton plays, Ray Tierney, giving us a peek on his family of cops and his investigation on a corruption scandal that involves his own brother and brother-in-law.

News
>
Music News
November 05, 2007 04:45:05 GMT
On what seemingly a third Britpop invasion, is returning to the music scene with a one-off gig. All the five members - , Stephen Gately, Mickey Graham, Shane Lynch, and Keith Duffy - will be reunited on one stage for 'Children in Need'.

The Irish boy band will perform on the BBC annual charity special that is aired November 16, Keating's has revealed. No information yet on what song they will perform. Last year, Keating appeared on the show as a solo artist.

News
>
Celebrity Gossip
November 05, 2007 04:33:56 GMT
Making her first foray into the annual New York City Marathon Sunday November 4th, completed her stint at the 26.2 mile challenge in 5 hours, 29 minutes and 58 seconds, cited as not bad for someone who reportedly trained for three months.

Wearing a dark FDNY baseball cap and purple tank top, Holmes sported the number F127.

News
>
Celebrity Gossip
November 05, 2007 03:52:41 GMT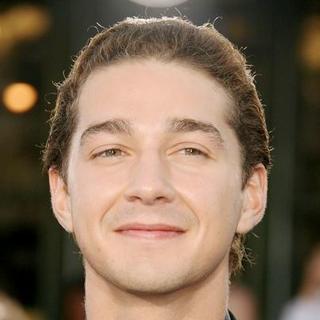 It's a known fact that nowadays celebrities are spending more time getting booked than working on their career in the industry. After all the many stars getting into trouble with the law, is the next. The actor has become the latest Hollywood entertainment figure to be put behind bars.

Shia, who's well known as the cast of the action adventure science fiction flick "," was arrested in downtown Chicago early Sunday morning November 4th outside a Walgreens, after refusing to leave the store because he appeared intoxicated.

News
>
Music News
November 05, 2007 03:43:56 GMT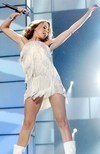 seems to go with the doctor's advise not to push herself into a world tour that may put her health in jeopardy. The 39-year-old who was diagnosed with breast cancer in 2005 is not touring to support '', at least in near future.

As much as she wants it, disappointed Kylie revealed to Daily Mail, "The tour is not going to happen, it is far too soon. I can't do it next year. It kind of breaks my heart because that is what I'm in this business for. Not being able to go ahead with my plans is a real downer."

News
>
Movie News
November 05, 2007 03:23:36 GMT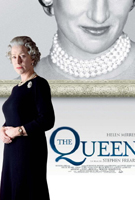 The "European Oscar" is about to roll once again now that the European Film Academy officially announced contenders for its European Film Awards this year on Saturday, November 3, 2007 at the Seville Film Festival.

Selecting a number of acclaimed titles and names, the Academy gives special attention to British royal family drama "" by granting it six nods in total, thereby putting the flick on top of the list. Nominations given included those of best picture, best actress for , and best director for Stephen Frears.