News
>
Music News
May 24, 2007 02:52:46 GMT

Finally after a shocking departure of Melinda Doolittle, American Idol announced the contestant who is worthy taking the 'supposed' place of Doolitle. The often-lauded 17 years old has won over and rightfully crowned the winner of this 6th season. Through this winning, Jordin therefore, is recorded as the youngest American Idol winner by far.

Three songs-finale, it was by all means an obvious choice since Jordin has displayed a blast of performance last night with Blake only preceding her by beat-boxing in the song "You Give Love a Bad Name". Jordin meanwhile put all her vocal skill in the rendition of "Broken Wing" and has the first two rounds under her belt. For this cycle's theme song "This is My Now", Jordin certainly had a better idea of the song rather than Blake who was slightly all over the place with his rendition.

News
>
Celebrity Gossip
May 24, 2007 02:37:28 GMT
It seems that would never learn one or two things from her past. The previously rehabbed actress-singer and member of Alcohol Anonymous (AA) has partnered with a vodca company to sponsor her 21st birthday celebrations in Las Vegas July later this year.

One of Hollywood's starlets, Lindsay has numbers of companies lining up to sponsor her birthday bash, naming some are Pure nightclub, the Social House restaurant at Treasure Island and Caesars Palace. In fact, it is her channeling to Svedka Vodka that becomes the most-talked.

News
>
Celebrity Gossip
May 24, 2007 02:21:16 GMT
One is not enough for the couple and thus they are planning to have another one. and wife reportedly are planning to have another baby.

TomKat, who have already had a one year old daughter Suri Cruise, sparked such rumors by converting one of the seven bedrooms in their new $35 million Beverly Hills mansion into a nursery, thus prompted rumors that they are preparing for a new arrival.

News
>
Celebrity Gossip
May 24, 2007 01:56:35 GMT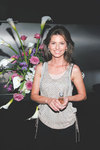 It's been long time that we haven't seen her in public, is now back on the spotlight with her new perfume. The singer has developed her second scent, it has been reported.

Dubbed, "Shania Starlight," the scent is developed by Coty and described as an evening fragrance that captures Shania's glamorous and sensuous side, while is said to contain notes of freesia and mandarin with touches of jasmine.

News
>
Movie News
May 23, 2007 09:46:20 GMT
Known to be skilled in delivering laughs as he did on "Austin Powers" series and "Meet the Parents" plus its sequel, Jay Roach is reportedly in charge to direct an untitled original comedy project for Warner Bros. Pictures.

Rights to develop the flick have successfully been obtained by the company from Ken Kaufman, who last penned Universal Pictures' animated adventure "." Apart from taking helming duties, Roach will also serve as the producer alongside his Everyman Pictures partner Jennifer Perini.

News
>
Music News
May 23, 2007 09:45:53 GMT
Still in the first cycle, Monolith Festival has lined up a number of renowned names to lift the festival's reputation. Considerably a magnificent line up, the festival has , , and for a start.

The two-nights event that will be held September 14-15 at Red Rock Amphitheatre, Denver also has moderately interesting combination such as , Das EFX, Earl Greyhound, , The Brian Jonestown Massacre, Ghostland Observatory, Juliette and The Licks and also William Elliott Whitmore.

News
>
Movie News
May 23, 2007 09:36:35 GMT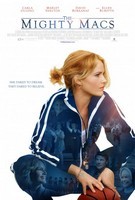 Slated to band together as a good onscreen team, , , and are all coming to highlight an indie sports drama titled "Our Lady of Victory", Variety has learned.

Flick presents the story the Immaculata College women's basketball team as it rose from loser status to victory in the 1972 National Women's Collegiate Championship. Gugino will play the coach while Boreanaz is set to portray her husband.

News
>
Movie News
May 23, 2007 09:27:28 GMT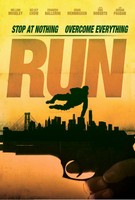 Still gravitating toward action genre, "Die Hard" director John McTiernan has secured deals to helm a thriller action simply entitled "" which "" star is about to topline.

Budgeted at $30 million, the project will find Urban portraying an Interpol agent who, while pursuing a murder suspect, unearths a fraud conspiracy. Script reportedly contains one hundred pages of car chases.

News
>
Music News
May 23, 2007 09:26:13 GMT
's visit to U.S. for a tour has to be postponed since the Grammy awards winning singer is following doctor's order. His doctor in Spain required him to take an absolute rest after an exhausting tour in Latin America.

This pushed back schedule will begin again in November with details and additional shows following to be announced. So far the June concerts at Gibson Amphitheater, Los Angeles has been rescheduled to November 16-17. After that he will perform in San Diego on November 21 and continue it to El Paso, McAllen, Dallas and Houston on November 23-30.

News
>
Movie News
May 23, 2007 09:14:40 GMT
Eagerly spilling more information about his helming debut project, "", director J.T. Mollner has revealed to ShockTillYouDrop.com that both and Dee Wallace have just signed on to join the cast of the horror feature.

Madsen, best known for his performance in "Reservoir Dogs", is said to fill in the role of Ronny Gop originally set to be played by , who was dropped out of the flick due to his arrest for drugs possession earlier this month. Meanwhile, Wallace will be billed to be the mother of 's character Lynda Stichin.

News
>
Music News
May 23, 2007 08:45:53 GMT
It turns out that is not so deeply buried after all. Member makes sure that the group will get back together again and perform, someday.

"We listen to each other's songs and offer constructive criticism," Rowland said. "We went our separate ways because we're getting older and have different personal goals. But we might get back together one day. For now, we're giving each other space."

News
>
Movie News
May 23, 2007 08:45:43 GMT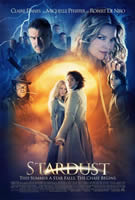 Fantasy-genre fans, keep your eyes on the web - there's much more on "" to look at.

Yes, that's right, Paramount Pictures has smoothly launched the for the fantasy adventure flick, through which visitors can view new gallery images and pick up new downloads.

News
>
Music News
May 23, 2007 08:22:41 GMT
In what may have been a slip of tongue, rapper has given the idea that he might end his career in music.

Telling MTV News he said, "I already recorded 10 tracks for my next album, Before I Self-Destruct, and that record will come out February 4th. So (is released) June 26th, (Before I Self-Destruct) February 4th... and then they're gonna put out a greatest hits album but my album requirements are completed."

News
>
Movie News
May 23, 2007 08:01:53 GMT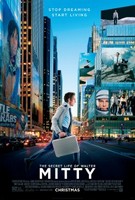 Lending hands to the stalled project, 20th Century Fox has launched "" back into development after it was put into turnaround back in October 2005, The Hollywood Reporter has confirmed.

The project, a remake of the 1947 Danny Kaye classic, initially was set up at Paramount Pictures banner and had already had Marks Waters to direct and to star, but sadly put into shelf when the studio was unable to find a proper female lead to play opposite Wilson.

News
>
Music News
May 23, 2007 07:47:02 GMT
has coined the term "Glow in the Dark Tour" for his coming jaunt. Along with the name, comes a carefully planned and way ahead preparation to promote his upcoming album "".

"My new tour is called the Glow in the Dark Tour - and I wanted to say it on MTV so no one would be able to take it, and it's documented I said it," West said during an interview with MTV.