News
>
Celebrity Gossip
February 09, 2008 02:34:07 GMT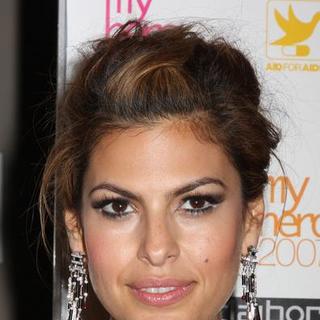 While it has yet been officially confirmed on why checked into rehab, new details have emerged about the movie beauty's drug abuse problem.

A source close to the actress told US Weekly, "She kept it all behind closed doors and wasn't really a mess in public. She has a lot of low self-esteem and body issues."

News
>
Music News
February 09, 2008 02:13:11 GMT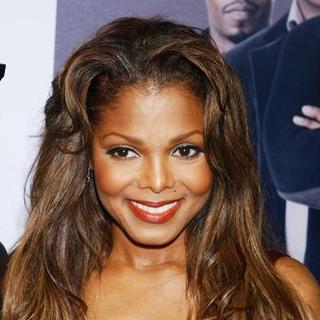 As , L.A. Reid held a listening session for 's new album, "", on Wednesday, February 6. Around 10 tracks including the first single "Feedback", ballad "Greatest X" and another up-tempo "Luv" were played in front of industry executives, fellow celebrities and some lucky fans.

The event that was held at Midtown NYC theater presented "Disciplinarians" who were clad in leather suit and holding leather whips in one hand in the front door. For beginning, there was a short reel that summarized Janet's accomplishments and concluded with "What will Janet do next? What can she do next?".

News
>
Celebrity Gossip
February 09, 2008 02:12:05 GMT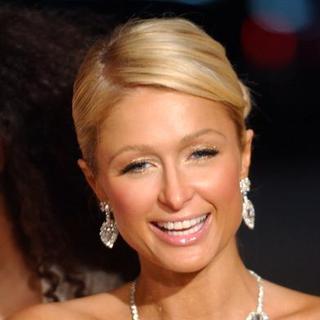 Is widely considered as one of Hollywood fashion icons, turns her fashion sense into life by dressing up dolls, made based on her by Germany's Simba Toys.

The German company has confirmed it is creating toy dolls based on Paris with she herself helps styling the products. The new dolls do not look like Paris, but they reflect her dress sense. The real Paris chose three glitzy outfits, including silver streaked hair, jewelry and MP3 player, for the dolls: Party, Glam Summer and Shopping.

News
>
Movie News
February 08, 2008 09:51:09 GMT

Sony Pictures Classics has released the trailer of romantic drama "". The two-minutes video footage gives out idea what the film that was previewed at the Toronto Film Festival and the New York Film Festival back in September 2007 is about.

Set in the 1940's, the film tells the story about Harry Allen, a middle age man who decided to kill his wife because he didn't want to humiliate her by divorcing her. The film sees as Harry Allen and as Pat Allen.

News
>
Music News
February 08, 2008 09:45:36 GMT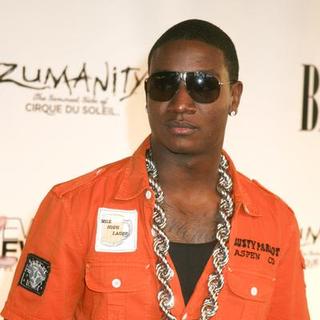 will release "Ima G" as the third single from his sophomore set "". The rapper had shot the music video and just premiered it on his MySpace page, featuring kids at school in the opening.

"Ima G" that features and is the follow up to "Coffee Shop" and "Bottle Poppin'", the two singles that have been pulled from the charting album. "Hustlenomics" debuted at #3 on Billboard Hot 200 when it was released in August 2007, selling 69,000 copies.

News
>
Celebrity Gossip
February 08, 2008 09:42:10 GMT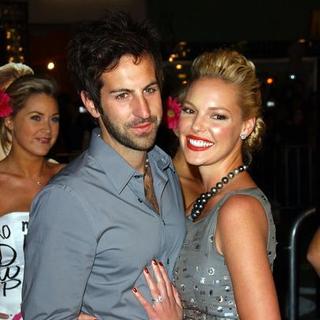 and her husband got robbed.

The newlyweds were left shock when they found out someone had broken into their car outside their Hollywood Hills home on Tuesday, February 5.

News
>
Movie News
February 08, 2008 09:28:38 GMT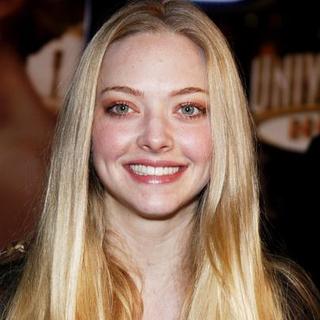 The co-star of in "", , has been cast in dark comedy film "". According to Hollywood Reporter, the 22-year-old actress will star opposite the "" hottie . In the Karyn Kusama-directed film, Seyfried is set to portray Needy, Jennifer's brainiac best friend who tries to safe the high school boys' from Jennifer.

"Body", which script was written by the writer of "" Diablo Cody, tells the story about Jennifer, a cheerleader possessed by Demon. Following the possessing, the young girl became obsessed to seduce high school boys to eat them. The film is scheduled to start filming sometime in March in Vancouver.

News
>
Celebrity Gossip
February 08, 2008 09:17:08 GMT

has sparked rumors of cosmetic surgery with her being spotted with what looked to be freshly plumped lips.

The actress, best known for her portrayal as Tai Fraiser in "Clueless" (1995), was spotted on Wednesday, February 6 with what appeared to be an augmented upper lip, in stark contrast to her previous look.

News
>
Music News
February 08, 2008 09:04:56 GMT

Having jumped to the acting pool, is all but addicted. The rapper who had pocketed several multi platinum albums said that he is taking a break from music to concentrate on his new interest which was triggered by his performance in Broadway production of "A Raisin in the Sun"

"Right now I'm transitioning from a recording artist to acting," Diddy said. "Having an opportunity to play this role, it really changed my life. I had an opportunity to open up as an artist, and I learned so much. Every role I get, I feel I'm getting better."

News
>
Movie News
February 08, 2008 08:52:37 GMT

Good news came from "". ComingSoon reported that the epic movie starring will be released on November 14, 2008 by the 20th Century Fox.

Directed by Baz Luhrmann, the drama film centers on an English aristocrat who was forced to work together with a rough-hewn cattle driver when English cattle barons plan to take over her inherited land. Their journey in driving 2,000 cattle across the country is faced with the bombing of Darwin, Australia, by the Japanese forces.

News
>
Movie News
February 08, 2008 08:19:49 GMT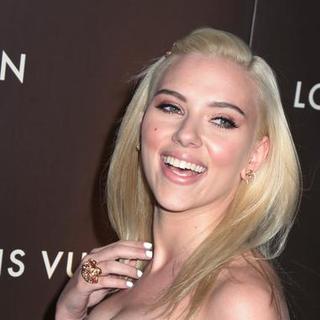 Words are spreading that sexy starlet will have a "steamy sex scene" in Woddy Allen's upcoming drama comedy "". According to the New York Post's Page Six, the 23-year-old actress has been set to have lesbian sex scene with her co-star Spanish beauty .

To the newspaper's gossip column, an insider described the scene saying, "It is also extremely erotic. People will be blown away and even shocked. Penelope and Scarlett go at it in a red-tinted photography dark room, and it will leave the audience gasping." Further, it was also rumored that aside from the lesbian scene, Johansson can also be seen in a threesome raunchy action with Cruz and , who played the former husband of Cruz's character.

News
>
Celebrity Gossip
February 08, 2008 08:13:46 GMT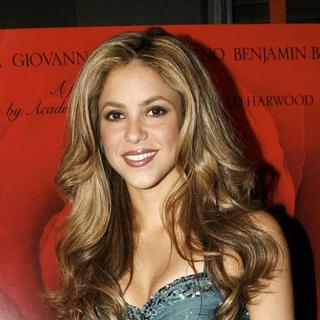 is auctioning off numbers of her clothes for charity, it has been reported.

The Columbian pop star is offering up more than 40 stage costumes she wore on her 2007 Oral Fixation tour to raise funds for her "Bare Feet Foundation," which is a leading project to build a school for impoverished kids in her native Colombia.

News
>
Celebrity Gossip
February 08, 2008 07:58:08 GMT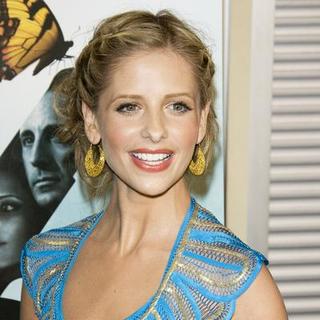 She has last taken her clothes off for the new petroleum jelly gig for Vaseline, and now is auctioning off naked photos of herself for charity.

The movie beauty, who's best known for her role as the fictional character Buffy Summers in the acclaimed television series "Buffy the Vampire Slayer," posed for revealing new photos in a little black dress, which was later removed from the photos to make the star appear totally nude.

News
>
Movie News
February 08, 2008 07:53:30 GMT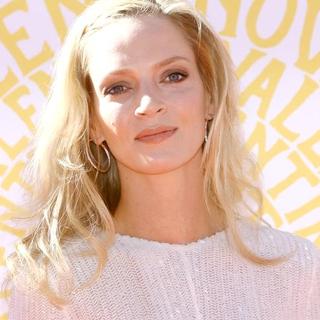 "" star is set to star in family drama "". Variety reported that in the film adaptation of the children's novel series written by Kay Thompson, the 37-year-old Academy Award-nominated actress will be portraying Nanny, the governess of the titular character in the series, Eloise.

Scripted by Charles Shyer, Hallie Meyers-Shyer and Larry Spencer, the movie will be directed by Shyer. It will follow the journey of Eloise who goes to Paris for Fashion Week. Along the way she finds herself chasing after stolen dress with one of Europe's top designers.

News
>
Movie News
February 08, 2008 07:18:37 GMT

On Thursday, February 7, night, the 58th Annual Berlin International Film Festival was officially opened with the appearance of which literally shut the traffic in downtown Berlin down. On this opening night, the festival screened a special world premiere of Martin Scorsese's "Shine a Light" featuring the band's concert documentary.

Being the first documentary film to open the festival, the previewing of "Light" was flooded with celebrities. Among the A-listers to attend the event were , , , Sam Riley and Brian De Palma. The Stones, , , Charlie Watts and Ron Wood, who promised to give special appearances also attended the event to introduce the film alongside Scorsese.