News
>
Celebrity Gossip
February 23, 2008 02:58:14 GMT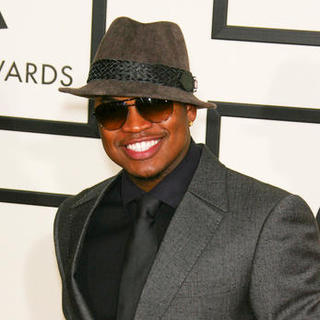 Another celebrity arrest has occurred and this time on the victim is singer . The R&B star was arrested on Tuesday, February 19 for reckless driving while cruising through Cobb County, Georgia. TMZ was the first that reported the arrest.

According to the mainstream gossip site, Ne-Yo was pulled over after police spotted his 2006 Range Rover doing "well over 100 mph." And when they finally caught up with him, he was arrested for reckless driving and for not having a valid license.

News
>
Celebrity Gossip
February 23, 2008 02:38:55 GMT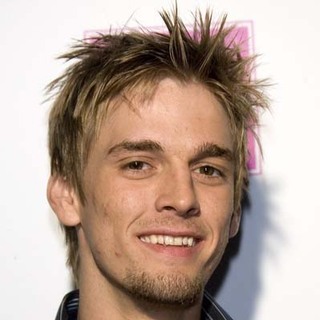 Robert Gene Carter, the father of pop singer , has spoken out about his son's arrest in Texas for investigation of marijuana possession. Shared his feeling to People, the older Carter revealed "I'm just totally floored by this. Other people suspected he had a problem, but I denied it and didn't believe it. But now I feel hurt and betrayed, because I see that everything wasn't what I thought it was."

Went on telling People that he believed his son was heading to Georgia to confront him about finances at the time of his arrest, Robert explained "His new managers are trying to convince him that I'm the reason he's going broke. It's not true; I don't live off Aaron's money." Though so, still Robert hoped the best for Aaron, hoping that the arrest will serve as a wake-up call to his young son. "Aaron has always thought he was invincible," Robert was quoted as saying. "Sometimes it takes a knock in the head to get people back on track. I hope that's what happens here."

News
>
Movie News
February 23, 2008 02:20:08 GMT

Nominated for 11 Cesar Awards categories, acclaimed biopic drama "" didn't managed to make clean sweep at the winner announcement ceremony held on Friday, February 22 at the Theatre du Chatelet in Paris. Though able to bring home most of the awards given out that night, the Oliver Dahan-directed film only won five awards from the overall twenty prizes.

What made it even more disappointing, the film based on the life of French singer Edith Piaf has to let go the top prize of Best Film as well as the kudo for Best Director to its contender "The Secret of the Grain". Still, the film got its consolation prize when its leading actress who is also up for the 80th Academy Award - Best Actress nailed the coveted Best Actress kudo. Further, aside from getting the Best Actress award, the Picturehouse Entertainment's film also brought home four other prizes, that is, Best Sound, Best Cinematography, Best Art Direction and Best Costume Design.

News
>
Celebrity Gossip
February 23, 2008 02:01:41 GMT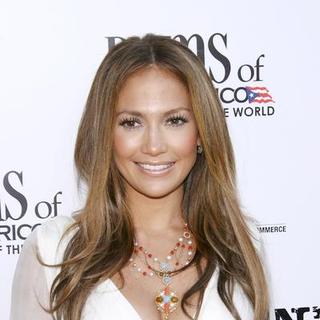 Good news travels fast. Soon after it was made public that has given birth to her much reported twins, numbers of family members and friends of the new mom were seen paying a visit to her at the hospital in Long Island, N.Y.

Actress who's a good friend of Lopez and her husband was spotted giving the proud parents a personal visit on Friday afternoon, February 22. Earlier that day, Lopez's sister Linda Lopez was also seen heading into the maternity ward where the actress-singer gave birth to a boy and a girl early in the morning.

News
>
Movie News
February 22, 2008 09:21:32 GMT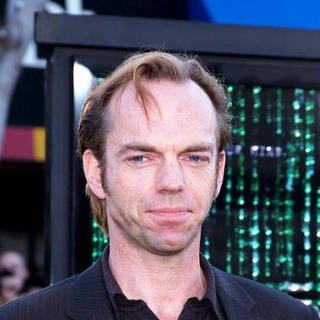 The actor behind the voice of Megatron in "" is being reported to be cast by Universal Picture. According to Variety, the 47-year-old actor has just signed on to star in the upcoming horror thriller "".

The SAG Award-winning actor will be portraying Detective Aberline in the remake of 1941 film starring Lon Chaney Jr.. By agreeing to play in "Wolfman", he will be joining the cast that include , and .

News
>
Movie News
February 22, 2008 08:55:39 GMT

DreamWorks have given horror film fans a treat as they released the restricted trailer of their new horror thriller movie "". The red band video footage that lasts a bit over two minutes seems to be enough to give sample of the terror the characters are facing.

Begins with green canopy scenery, the trailer starts with a promise that the film will be terrifying. The compilations of the film's clips then bring the viewers to the depth of Mexican jungle where the leading characters experience horrifying incidents. Unlike the teaser that has been released earlier, this red band trailer is far darker and gloomier.

News
>
Movie News
February 22, 2008 08:17:25 GMT
The fourth installment of the horror film series about teenagers who can foresee their death "Final Destination 4" has found its leading theps. According to Variety, the New Line Cinema's film has signed "You and I (Finding tATu)" actress Shantel VanSanten, television actor Bobby Campo and "" actress Hayley Webb to star in the thriller film.

Joining the three actors in the David Richard Ellis-directed film are Nick Zano, and Andy Fiscella. It is still unclear though what characters the announced cast will be portraying. It was only mention that the three former theps have been tapped to be the stars.

News
>
Celebrity Gossip
February 22, 2008 08:06:23 GMT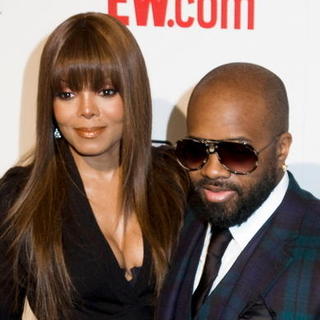 Much contrary to her public claim that she was "allergic to marriage" and won't be walking down the aisle anytime soon, has been planning to wed her longtime boyfriend in an intimate wedding ceremony for later this year. Has remained mum when being asked about the wedding report, the songbird however was reported to have approached top designer Badgley Mischka, asking for bridal gown samples.

"Janet is preparing for her private nuptials at the moment," a source close to Janet told the New York Post Newspaper. Laughed off the report, Janet simply told US Weekly "Let the rumors fly!"

News
>
Celebrity Gossip
February 22, 2008 07:39:02 GMT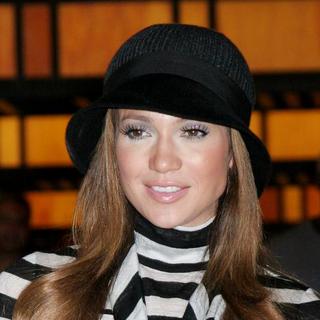 The long awaited twins of celebrity expectant mother have been born. The actress-singer and her husband are now the proud parents of twins, a boy and a girl, Lopez's manager has confirmed to People.

"Jennifer and Marc are delighted, thrilled and over the moon," Lopez's manager Simon Fields told People adding that the babies were born early Friday, February 22 in Long Island, N.Y. While the girl was born at 12:12 A.M. and weighed 5 lbs. 7 oz., the boy then followed at 12:23 A.M., weighing 6 lbs.

News
>
Celebrity Gossip
February 22, 2008 07:23:26 GMT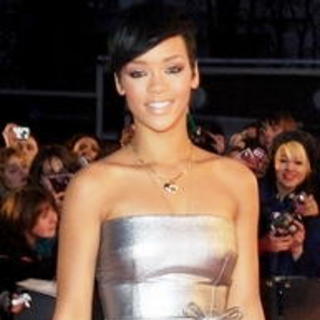 Engaged in a cupcake fight during her early birthday bash held at Los Angeles' Les Deux nightclub on Tuesday night, February 19, apparently has an early birthday present for herself. The R&B singer, who turned 20 on February 20, has reportedly bought herself seven paintings by pop cartoonist Todd Goldman.

One of the seven paintings that Rihanna bought was the so-called "Fat Kids Are Harder To Kidnap". The songbird and several of her friends were photographed in front of it at the Grove's Jack Gallery in Los Angeles on Saturday night, February 16.

News
>
Movie News
February 22, 2008 07:16:49 GMT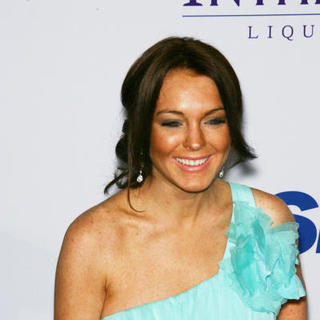 Just days after her controversial nude pictures for New York magazine were published, the troubled starlet is reported to have nab a role in new comedy "Ye Olde Times". According to E! News, the rehab darling has been signed to play in the movie which features funny man as the leading character.

Despite being reported to be joining the film's cast, it is still unclear what character the "" star will be playing. E! also reported that Lohan's mother, who didn't give any further details about her daughter's involvement in the Patriot Pictures' film, revealed that her daughter is set to star in another movie project.

News
>
Music News
February 22, 2008 07:05:17 GMT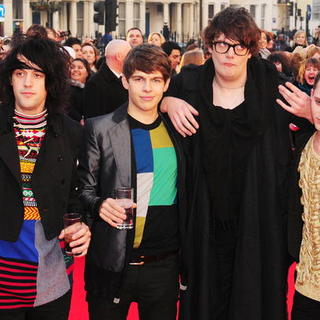 Liking her duet with rock band at recent BRIT Awards performance, has uttered her willingness to release the version as a single. The unlikely duet resulted in a mix of Rihanna's "Umbrella" which new arrangement was done by the band.

"It's a different tempo and everything," Rihanna told 6music, "But I actually want to release a version like that. Maybe the same version. I really, really liked it." Interestingly, few days before the performance, Klaxons' frontman James Righton that Rihanna's people kept sending the versions that they offered back because they were not suitable.

News
>
Movie News
February 22, 2008 06:42:49 GMT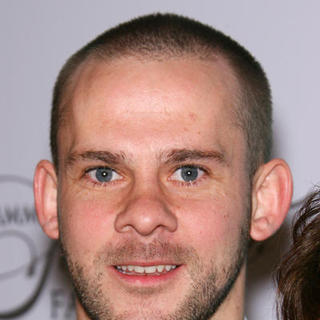 The depicter of Merry in blockbuster trilogy "The Lord of the Rings" has said to be on board the production of "" as Barnell Bohusk a.k.a. Blackwing or Beak. According to Hollywood Reporter, the former lover of "Lost" star has been set to portray the mysterious mutant from the titular character's past who possesses the ability to manipulate energy and electricity.

The joining of Monaghan was announced at the same time of the casting of South Korean model/actor who was signed to play Agent Zero, a Weapon X program's member who is an expert tracker with lethal marksman skills. Aside from acting along side Henney, the former star of "Lost" will also star alongside earlier cast members, including , and .

News
>
Music News
February 22, 2008 06:37:33 GMT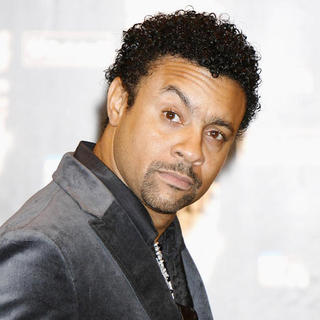 MySpace.com has exclusively premiered the music video of 's new single "What's Love" on Wednesday, February 20. The video was directed by Hype Williams and features its song collaborator, .

In conjunction to its video premiere, there is a special behind-the-scenes making of this "high concept, high fashion video" according to Shaggy's . The video that features lots of women is dubbed "sexy" by the rapper.

News
>
Celebrity Gossip
February 22, 2008 06:10:51 GMT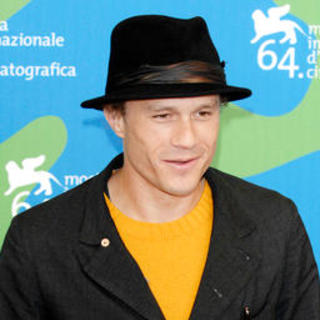 Having his role of Joker in the film "" being immortalized in the form of a toy doll by toy giants Mattel just one week after his funeral, is next having the final portrait of him being put up as one contender for Australia's esteemed Archibald Prize. The Archibald Prize is regarded as the most important portraiture prize, and is the most prominent of all arts prizes, in Australia.

Heath's portrait, simply titled "Heath," was painted by his friend Australian artist Vincent Fantauzzo at the late actor's family's Perth home in December. The portrait features three versions of Heath; one haunted-looking rendition in the center of the canvas flanked by two whispering figures on either side.