News
>
Music News
December 08, 2007 04:59:47 GMT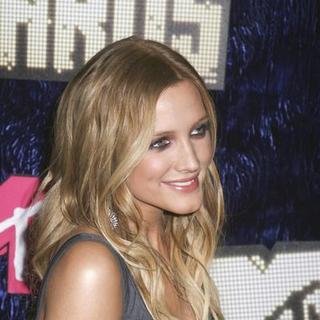 has revealed the details on her new music video, 'Out of My Head (Ay Ya Ya)', the first single from her third studio album which name will be determined over the holiday break.

When Billboard.com asked about the concept of the video Ashlee said, "One of my favorite artists is Salvador Dali. You'll see a little bit of that surrealism in it. There's a bit of 'Being John Malkovich' in there too. It's a little out there."

News
>
Movie News
December 08, 2007 04:36:06 GMT
Words have heated up on the actor who suits up for the baddie role in "", the spin-off to "X-Men" trilogy. CHUD.com has brought up interesting tidbit that the 20th Century Fox now is approaching for a possibility of him to play Victor Creed aka Sabretooth, the title character's arch-enemy.

The site claimed to have obtained from its closely placed and highly trusted source that the "" star becomes considered after the studio's talks with for the role fell through. Sabretooth, one of the victims of the Cold War super-soldier program Weapon X alongside Wolverine, was initially portrayed by Tyler Mane in 2000's "X-Men", which found him getting blown through the head of the Statue of Liberty by Cyclops following a brief battle with Wolverine.

News
>
Music News
December 08, 2007 04:32:43 GMT
Soon after that 's 11th studio album will be named 'Licorice' and dropped in April 2008, her label issued a statement that none of the them is true.

Billboard.com, who was the first to report the news, took the hint from its former editor and radio host, Larry Flick on Thursday, December 6. In his 'OutQ' show at Sirius Satellite Radio, Flick played some leaked tracks from Madonna's new album while saying that it will be named 'Licorice' and due April next year.

News
>
Movie News
December 08, 2007 04:29:52 GMT
Words are spreading that the release date of "" in China is yet to be settled. Associated Press reported that , the star of the sci-fi thriller, has met with Han Sanping, the chairman of China Film Group in order to fix the movie's release date.

According to reports, the prolonging happens because in their effort to improve their domestic film industry, China has imposed a three-month temporary ban on American movies. However, on Thursday, December 6, an executive from China Film Group denied the banning rumor stating that they are still reviewing Hollywood movies.

News
>
Celebrity Gossip
December 08, 2007 04:23:10 GMT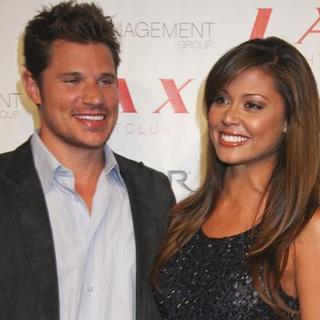 Rumors are mounting by the hours that and his longtime girlfriend are getting married this weekend.

FOX News' Hollie McKay is the first to bring the report to the surface, quoted an inside source as saying the couple will be holding their nuptial in Bahama. Minnillo's entourage is said to have arrived at one of the Bahamian Carlyle Hotels, where the supposedly hush hush nuptial is set to be held.

News
>
Music News
December 08, 2007 04:09:14 GMT
Another family member from the Raymond clan is set to take off in his music career. JLack, little brother of rapper , has signed a publishing deal with EMI Music Publishing, as set up by manager and mom, Jonnetta Patton.

"JLack is an incredibly talented songwriter and producer. He has a true musical sensitivity and this, coupled with his incredible drive, is the combination for a bright future. He has emerged gracefully as a true songwriter," said Big Jon Platt, Executive Vice President/Head of Urban at EMI Music Publishing.

News
>
Celebrity Gossip
December 08, 2007 03:56:06 GMT

Put the brake on the mounting rumors about 's funeral, representatives for the late rapper have confirmed a funeral is being planned in his hometown of Port Arthur, Texas next week.

Pimp C's management confirmed that funeral arrangements are currently being made to hold the funeral on Thursday, December 13 with a formal announcement to be issued Monday, December 10 confirming the exact location.

News
>
Movie News
December 08, 2007 03:21:36 GMT

Lions Gate Film has announced the release date of the fifth installment of the "" movie series, "". According to Bloody-disgusting.com, the thriller movie is coming to theaters on October 24, 2008.

The release date of "Saw V" is once again set on the Friday before Halloween to continue the movie's tradition. Again, it will be starred by , Scott Patterson, and Costas Mandylor, and procuced by Mark Burg and Oren Koules. However, Darren Lynn Bousman, the director of "", "" and "", will be replaced by David Hackl, who used to be the production designer on those three "Saw" installments.

News
>
Music News
December 08, 2007 03:14:41 GMT

In the hype of 50th Annual Grammy Awards, The Recording Academy has worked with Shout! Factory to release 7-CD series compilation boasting a selection of hits from previous Grammy winners in four different genres.

The series are released in line with the awards' 50th celebration, topped with personal introduction from the official ambassador and 27-time Grammy winner, .

News
>
Celebrity Gossip
December 08, 2007 02:57:44 GMT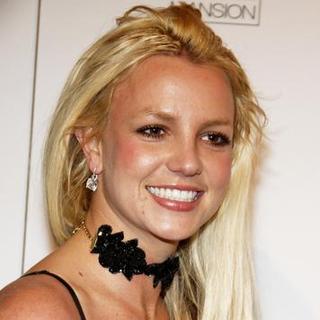 ' ongoing drama just keeps rolling on. Hot on the heels of report that she is threatening to leak 's new sex tape unless the hotel heiress treats her better, words are mounting that a magazine is seeking a body double to replace the mother of two in a naked photo shoot due to the fact that she is too "out of shape".

Britney is set to recreate an iconic pose for Blender Magazine, but the publication reportedly wants to find another female model with a better physique.

News
>
Movie News
December 08, 2007 02:26:51 GMT
has agreed to star in the New Regency's new comedy movie, "". In the movie directed by the helmer of "" and "", Gary Winick, the "" star will play opposite another Hollywood beauty, .

The romantic comedy movie resolves around best friends, portrayed by Hathaway and Hudson, whose wedding dates mistakenly clashed and simultaneously tested their friendship. As the story continues, the two friends are involved in a bitter war with each other when they compete for venues, caterers and guests.

News
>
Music News
December 08, 2007 02:22:30 GMT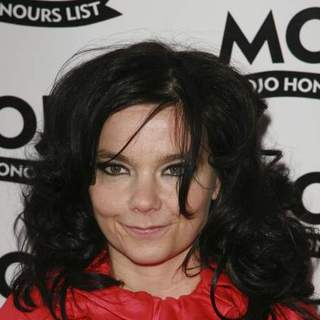 decides to go with the pro again for the clip of her third single from ''. The Icelandic singer teams up with renown French director Michel Gondry, who is famous for his artistic visual and concept, for the music video of 'Declare Independence'.

The clip that was premiered on AOL on Thursday, December 6, was shot back in October in New York City. Like many of Gondry's works, frame angle switching is present along with numerous colors.

News
>
Celebrity Gossip
December 08, 2007 02:05:05 GMT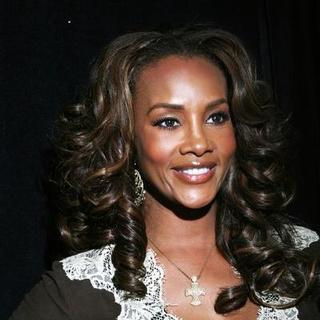 was pleaded no contest to driving with a blood alcohol level of .08 or above.

The actress has, through her attorney, been pleaded no contest to DUI in a Van Nuys, Calif., courthouse Friday, December 7 and was sentenced to three years probation.

News
>
Celebrity Gossip
December 08, 2007 01:43:57 GMT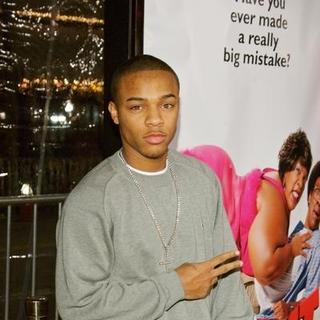 was rushed to a Cincinnati hospital on Thursday night, December 6 after a performance there due to what his representative called as "stress and exhaustion."

The rap icon was one of the top-line acts on his current tour with , , , and others, and had a performance at the U.S. Bank Arena in Cincinnati. He was just not feeling well after the performance and thus rushed to the hospital.

News
>
Movie News
December 07, 2007 10:01:03 GMT
A restricted trailer for New Line Cinema's upcoming "" has made its way to circulate on the net by now, obviously presenting content that only those above 18 years old are allowed to see.

Not only shows profanity from all different directions, the trailer also relentlessly features everything from nudity to stereotypes on practically every single race and religion.