News
>
Movie News
July 26, 2014 04:30:09 GMT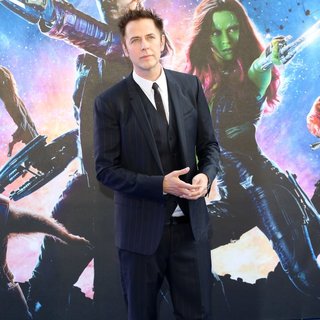 James Gunn who co-wrote and directed the first "" returns to his post behind the lens for the sequel. Nicole Perlman who drafted the initial script for the first film confirmed to The Wrap that Gunn would pen the screenplay and helm "".

"They started to figure it out pretty quick when they started getting the reactions from the audience; it was a very positive reaction," she said. "Of course they would want to make a sequel as long as it does well and people are excited about it, they'll wanna do a sequel. So, it's going to happen."

News
>
Celebrity Gossip
July 26, 2014 04:28:21 GMT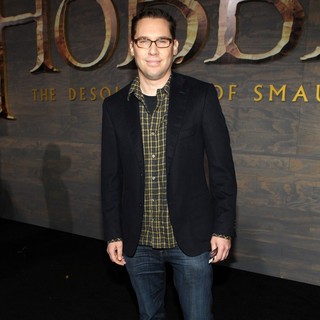 Bryan Singer has been dismissed from a federal sex abuse case filed by an anonymous British actor which was referred to as "John Doe 117". Martin Singer, Bryan's lawyer, told The Hollywood Reporter, "We are pleased the case was dismissed."

However, Gary Goddard, who was also accused of the same case along with the "" director, has not been dismissed from the lawsuit. Meanwhile, the plaintiff's attorney has not made any comments about the dismissal of Bryan's lawsuit yet.

News
>
Celebrity Gossip
July 26, 2014 04:17:19 GMT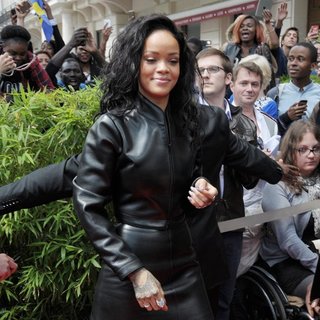 A homeless man has been arrested for sending creepy letters to 's home. According to NY Daily News, a 53-year-old man named Kevin McGlynn was arrested on Thursday at 6 P.M. after he was caught on camera leaving threatening notes at the singer's SoHo apartment three times.

He went to Rihanna's pad on July 8 at 6:30 A.M. and around midnight and on July 11 at noon. According to his criminal complaints, McGlynn allegedly "repeatedly called her a b***h" and threatened to "bum [rush] in her apartment." Following the incident, the "Diamonds" singer "fear for her physical safety."

News
>
Movie News
July 26, 2014 04:07:35 GMT

"" trailer has been released in an effort to raise its finishing funds. The documentary directed by Jon Schnepp revolves around the doomed Superman project that went through many complicated process and did not make it to the theaters at the end.

Back in 1996, generated big ideas for a Superman movie that would eventually be known as "Superman Lives". Unfortunately, despite having such big names as Tim Burton in the director seat, Lorenzo di Bonaventura in production department, and as the titular character, the movie never saw the light.

News
>
Music News
July 26, 2014 04:02:37 GMT

joins forces with Constantine Rousouli and Jake Wilson to spoof and 's smashing hit "Problem". In a new parody track called "SPF", the trio promotes the importance of high-SPF sunscreen.

Rousouli replaces the lines originally sung by Grande with hilarious lyrics like "Sunburn is not a good look/ Don't let your skin cook/ Come on if you don't put it on then/ Bad stuff could happen to you-ooh-ooh." Wilson, who wrote the song, drops some new verses to replace Azalea's, while Willis does the sexy whispers originally done by .

News
>
Celebrity Gossip
July 26, 2014 03:51:28 GMT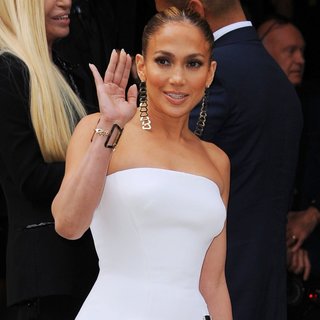 celebrated her 45th birthday with a party, that allegedly costed $100K, at Nammos restaurant in Southampton on July 24. The bash was enlivened with an almost life-sized cake of J.Lo's likeness perched atop a lion.

The party was attended by 100 guests, including celebrities like , , , , , , Andy Cohen, and . According to Us Weekly, Maksim, who was previously rumored to have romantic relationship with J.Lo, showed up late after rehearsals for his upcoming event at Sway.

News
>
Movie News
July 26, 2014 03:22:54 GMT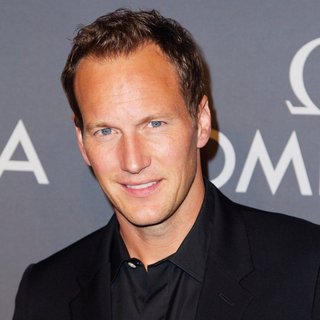 "" is losing a major portion of its cast. Not long after it was revealed that Matt Gerard and Kevin Weisman exited the project, it's reported that has also left the Marvel film.

"Ant-Man" has previously lost its original director and scribe Edgar Wright who announced in May that he left due to creative differences. It was a shocking revelation since Wright had been vocal about his passion of the superhero and had been developing it for around eight years. Peyton Reed was later brought on board to direct. The draft that Wright co-wrote with Joe Cornish has also been reworked.

News
>
Celebrity Gossip
July 26, 2014 03:09:04 GMT

Bel Kaufman, a former school teacher who is popular for writing "Up the Down Staircase", has passed away. Her daughter Thea Goldstine confirmed the sad news to New York Times, saying that her mother died at her home in Manhattan on Friday, July 25. She was 103.

Kaufman was born in Germany on May 10, 1911 and she moved to N.Y. at the age of 12. She went to Hunter College and later received master's degree in English from Columbia University.

News
>
TV News
July 26, 2014 03:02:45 GMT

Marvel Television brought "" and "" to the San Diego Comic-Con on Friday, July 25. The producers took the chance to introduce four new characters on "S.H.I.E.L.D." season 2, one of which is revealed in a teaser video featuring 's Eric & Billy Koenig.

In the clip, the Koenig brothers hint at the arrival of Barbara Morse a.k.a. Mockingbird, who has made a call to let Director Coulson know that "she's in" if he needs her. It's yet to be known who will play the sexy S.H.I.E.L.D. field agent.

News
>
Music News
July 26, 2014 02:55:03 GMT

's long-delayed album with will still happen. The Mother Monster has proven it with some pictures taken while she was working in a studio recently. "Studio Rattin' with the Bennett Boys," she said of one of those photos that arrived via her Instagram on Thursday, July 24. Another photo came along with a caption that read, "It's a Standard night #CheekToCheek."

The long-awaited album, titled "", has been in the works for two years now. Initially planned to be released earlier this year following numerous delays, the record is now scheduled to arrive later in 2014.

News
>
TV News
July 26, 2014 02:52:36 GMT

Turns out Rick and the gang will not get stuck around Terminus for long. AMC has released the full trailer of "" season 5 at the show's San Diego Comic Con panel where much about the highly-anticipated season was discussed.

Producer Scott Gimple introduced the trailer that opened with the last scene of season 4 where Rick said the people of Terminus mess with the wrong people. After a showdown, the leader of Terminus explains the deal that may save Rick and the others' lives. The gang is heading to Washington DC to find the cure with one of the Termite on board. Viewers also get a sight of Beth who had been separated from the gang towards the end of last season.

News
>
Celebrity Gossip
July 26, 2014 02:49:05 GMT

slammed for posting "Pray for Gaza" message on Instagram. In an interview with a TMZ paparazzo at the Los Angeles International Airport on Thursday, July 24, the comedian went on an epic rant against Israel critics when the reporter mentioned the conflict.

"Selena Gomez, oh, yeah, that college grad," Rivers sneered when the reporter asked her opinion about celebrities who expressed their solidarity with the Palestinians. She continued, "Oh, well, if Selena said that...Yeah, let's see if she can spell Palestinian."

News
>
Celebrity Gossip
July 26, 2014 02:13:17 GMT

Jean Kasem, the widow of the late radio icon Casey Kasem, reportedly has been dropped by her legal team. According to TMZ, lawyers at Haney & Young have asked the court to relieve them from their duties as her legal counsels.

The report further suggests that the firm and Jean went separate ways because she was difficult to work with. She reportedly refuses to communicate by phone and rarely check her e-mails. In addition to the said actions, Jean reportedly owes them $500,000. According to the report, if she doesn't pay up, the money will come from Casey's estate.

News
>
TV News
July 26, 2014 02:00:20 GMT

"" introduced the new faces in season 5 when taking over Hall H of the San Diego Convention Center during Comic-Con International on Friday, July 25. Showrunners David Benioff and D.B. Weis unveiled a video where new cast members such as Jonathan Pryce and Alexander Siddig reveal their roles and share their excitement to be part of the show.

Pryce will play the High Sparrow, a powerful religious leader in King's Landing. Siddig is cast as Doran Martell, the older brother of the late Prince Oberyn Martell. The casting news also includes a recasting of Myrcella Baratheon, Cersei's daughter, who was previously portrayed by Aimee Richardson.

News
>
Music News
July 26, 2014 01:57:04 GMT

has responded to the backlash she received after revealing the of her upcoming single "Anaconda" on Thursday, July 24. Addressing criticism saying that the picture is unacceptable, the raptress took to Instagram to post photos of some Sports Illustrated models baring their butts for photoshoots.

"Acceptable," she simply captioned those pictures. The "Pills N Potions" hitmaker also posted a Sports Illustrated cover that features , Lily Aldridge and and said of it, "Angelic. Acceptable. Lol."