News
>
Movie News
August 01, 2014 08:51:05 GMT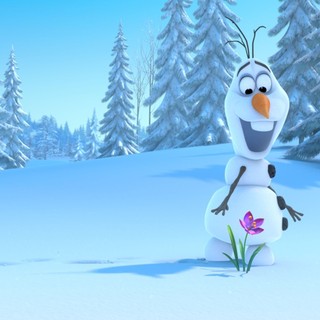 ©
Lawsuit filed by Kelly Wilson against Disney over the similarities between her animated short film "The Snowman" and the trailer of the Mouse House's "" movie could head to trial. California federal judge Vince Chhabria has just dismissed the studio's motion to throw the suit out of court.

"The sequence of events in both works, from start to finish, is too parallel to conclude that no reasonable juror could find the works substantially similar," Chhabria said. The judge listed the resemblances as follow: "(i) a snowman loses his carrot nose; (ii) the nose slides out to the middle of a frozen pond; (iii) the snowman is on one side of the pond and an animal who covets the nose is on the other."

News
>
Music News
August 01, 2014 08:48:39 GMT

gave the first live performance of her new single "Bang Bang" when she visited Z100's "The Elvis Duran Show" earlier this week. Joined by a guitarist, the British beauty showcased her beautiful vocals as she delivered an acoustic rendition of the upbeat track.

"Bang Bang", produced by Max Martin, Savan Kotecha and Ilya, has topped the iTunes charts in some countries including the U.S. The song features appearances from singer and raptress .

News
>
TV News
August 01, 2014 08:22:58 GMT
"", which will return in the fall, has teased the series with another clip. In a short video entitled "Savings & Loan", Ichabod Crane learns about banking as he joins Lt. Abbie Mills in a bank and has a funny incident with a pen.

Ichabod, who is pulled from two and a half centuries through time, looks confused as he pulls a pen from its holder. He then asks an approaching staffer, "People entrust the bank with their fortunes, but they can't be trusted with a simple ink well?" only to receive an explanation about credit card.

News
>
TV News
August 01, 2014 07:57:09 GMT

covered the news of and 's fight during the latest episode of his "Late Show" on CBS. True to his comedic roots, the funnyman added a hysterical twist to the news that dominated chatters on the internet recently.

"Tonight, I am sad to report another international dispute that has erupted in senseless violence," he said, before footage of Bieber and Bloom's scuffle was shown on screen. "Yes, early reports indicate that Justin Bieber had his first hit in years," he adds while maintaining a serious expression. "The roots of this conflict are, of course, Byzantine and ancient."

News
>
Movie News
August 01, 2014 07:54:04 GMT

A longer sneak peek at "" is unleashed in the form of a new trailer. plays a washed-up actor who is dealing with his fading career and his estranged family. He seems to lose control of himself, destroying his little room and even jumping off the building.

plays his daughter. At one point, she yells in her father's face trying to shake some sense into him, "You're doing this because you're scared to death like the rest of us that you don't matter. And you know what, you're right! You don't!"

News
>
Celebrity Gossip
August 01, 2014 07:45:55 GMT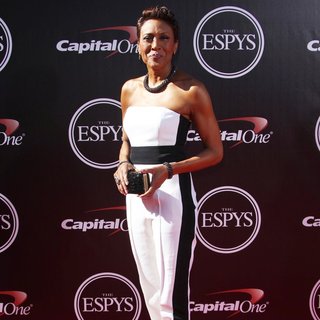 A man has been accused of stalking "" anchor and even threatening to punch her in the face. The man who was identified as 42-year-old Troy Warren was arrested on Monday, July 28, following reports from the studio security guards.

According to court records, Warren showed up outside the ABC studios in New York at least eight times between June 10 and June 24 while Roberts was inside the studio. The man, who was believed to be homeless, demanded to see Roberts. "When I see her, I'm going to punch her in the face," he told "GMA" security director Michael Centrella. He also said that the cancer-surviving anchor owed him some money.

News
>
Music News
August 01, 2014 07:35:41 GMT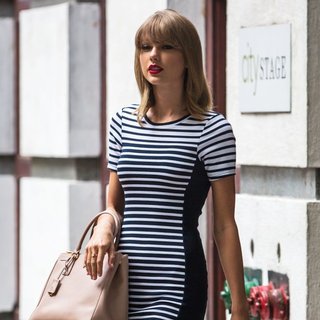 thinks emotion is very important for her career. The singer made the revelation when she was sitting down for an interview with Entertainment Tonight and discussing her role as an emotionless girl in the upcoming movie "".

"To me emotion is such an important part of my life, and now I guess my job," the "We Are Never Ever Getting Back Together" hitmaker said and added that she wouldn't be popular if she didn't sing about love and loss.

News
>
Celebrity Gossip
August 01, 2014 07:12:56 GMT

got a stunning gift from her husband Chad Kroeger to celebrate their first wedding anniversary. The "Girlfriend" singer took to Twitter on July 31 to share a sweet photo of her cuddling her rocker husband and showing off her new 17-carat diamond ring.

In the picture, Lavigne can be seen wearing a pink top. She faces Kroeger who flashes a wide smile at the camera. The 29-year-old singer is so happy to receive the beautiful sparkler, writing, "I still can't believe my 1 year anniversary gift. 17 carat emerald cut. Wow. I love my hubby."

News
>
Movie News
August 01, 2014 06:50:57 GMT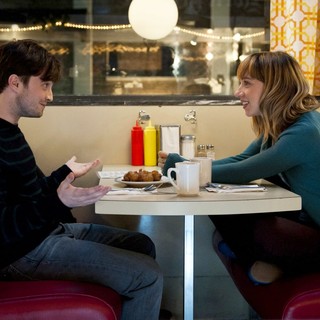 ©
Romantic comedy "" is having its Mexico premiere without a red carpet event like it was initially scheduled. The red carpet segment was shut down by authorities due to crowd control concerns after an unexpectedly large number of fans showed up to see prior to the event.

The red carpet treatment was supposed to take place at the Mexico City shopping mall on Thursday, July 31. "We appreciate the response and enthusiasm for this event," distributor Diamond Films said as quoted by The Hollywood Reporter. "Sorry, but this decision is out of our control."

News
>
Music News
August 01, 2014 06:48:05 GMT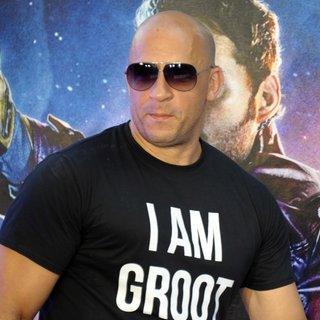 showed off his singing ability when he recently visited U.K.'s Capital FM to promote his new film "". The actor, who voices Groot in the forthcoming Marvel flick, performed a cover of 's hit single "Stay With Me" and it's just hilarious.

Holding a microphone and reading the song's lyrics from a laptop, Diesel sang the first lines of the song in his lower register before suddenly hitting the high notes. Smith has reacted to Diesel's version of "Stay With Me", taking to Twitter to share his excitement.

News
>
Celebrity Gossip
August 01, 2014 06:22:43 GMT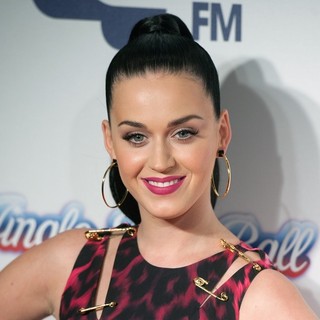 opens up about her plan to have children, with or without a man. The pop star reveals in the August issue of that she is open to the idea of having children without a man's help.

"I don't need a dude. I mean, Neil and David, their twins are beautiful. It's 2014! We are living in the future, we don't need anything. I don't think I'll have to, but we'll see," the singer says. Katy explains that it does not mean she hates men. She adds, "I'm not anti-men. I love men. But there is an option if someone doesn't present himself."

News
>
Celebrity Gossip
August 01, 2014 06:14:39 GMT

has made another statement addressing her recent comment about her former boyfriend and his family. On Friday, July 31, the member of took to Instagram to defend her original statement saying that being associated with the Kardashians hurt her career.

"Fame and career are two different things. I've always had a career. I have been working hard since I was 15 years old. Being someone's 'girlfriend' was never what I wanted to be famous for," she wrote. Seemingly directing the post to , she added, "What makes you 'famous' isn't always what you want to be 'labeled' as, or known for. If anyone should understand that... It should be you."

News
>
Movie News
August 01, 2014 06:03:15 GMT

Moviegoers who are not into kinky romance of "" are given an alternative to watch for their Valentine's Day movie date next year. A faith-based romantic drama titled "" has booked that date, ultimately facing off the S&M flick which is due February 13 in the U.S.

"We know we're picking a fight here and that we're more than a little outgunned," said Rik Swartzwelder. "Oh well, it is what it is. We have to try..." He is the director, the writer and the main star of the religious movie that come from Freestyle Releasing, the studio behind Christian movie "".

News
>
TV News
August 01, 2014 05:59:20 GMT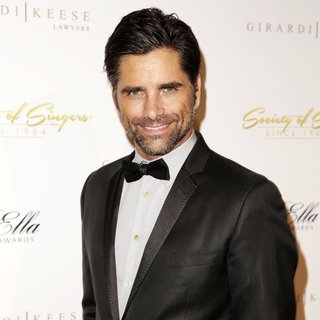 will be singing on ABC's fairytale musical comedy "" during his next visit to the small screen. The former "Full House" star is tapped to play a rival to the titular knight played by Joshua Sasse.

"We are absolutely thrilled that John Stamos is joining us on the series as Galavant's longtime rival - a dashing knight who squares off against him once more in a local joust," said executive producer Dan Fogelman. "We've wanted John to do an arc on this show since inception."

News
>
Celebrity Gossip
August 01, 2014 05:27:18 GMT

Music world is mourning the death of Dick Wagner. The guitarist, who played for musicians such as and , passed away on July 30 at Scottsdale Healthcare Shea Medical Center, Arizona following a respiratory failure. He was 71.

As reported by The Arizona Republic (via USA Today), Susan Michelson, Wagner's manager and business partner, said that the late guitarist had underwent a coronary procedure. "Then, he got much better and then worse again. It kind of went up and down a couple times. And then, the last five days, he was declining. It's still a complete shock because I'm used to him turning around," she explained.