News
>
Celebrity Gossip
September 17, 2014 07:03:34 GMT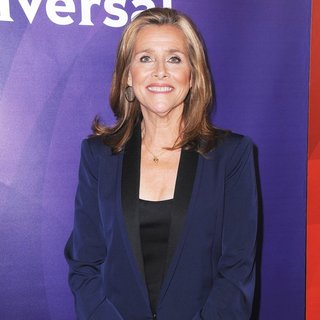 After a domestic violence case involving football star Ray Rice , many people who are in abusive relationships opened up about their stories on Twitter using hashtag #WhyIStayed and #WhyILeft to share why they chose to stay or leave their partners. In a Tuesday, September 16 episode of "Meredith", Meredith Vieira revealed that she was also in an abusive relationship and she stayed back then.

"I want to explain to you why I stayed. I was in an abusive relationship many many years ago as a young woman," she started. "I've talked a little bit about this. It started out, I loved this guy, it started out we'd have a fight and he'd just sort of grab my arm. I didn't think a lot about it and then it turned into pushing me into a wall and then it went beyond that to actually taking his hand and grabbing my face and saying, 'I could ruin your career if I wanted to and no one would want you.' "

News
>
Movie News
September 17, 2014 07:01:30 GMT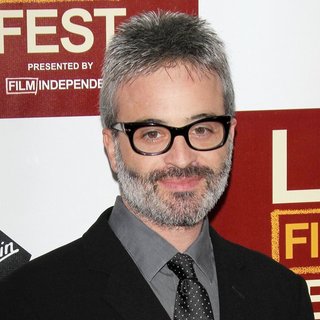 Alex Kurtzman gave another update on "" movie. "" co-scribe who gets promoted to serve behind the lens for the Spidey spin-off says he is still deciding who will wear the Venom symbiote. In the comic books, the suit has been worn by a series of characters like Peter Parker, Eddie Brock and Harry Osborn.

"I would not say it's an easy choice," he said. "I would say that there are quite a few things about Venom that are interesting. Venom had several different iterations, and there are several things that are very unique, interesting and specific. And so I think we all want to make sure that we're making the right choices for a character that's so beloved."

News
>
Celebrity Gossip
September 17, 2014 06:52:50 GMT

's new Dior campaign has been revealed. The 24-year-old actress looks chic while posing with "Be Dior" handbags in a black suit and slicked back hair for the shoot by Patrick Demarchelier.

In a new behind-the-scenes video released by Dior, Jennifer says, "I feel like any time you get in front of the camera, it's important to have a character in mind or an emotion, just so you have something in your eyes." She adds, "A powerful woman is someone who exudes confidence and can be tough but fair and kind. And also who knows how to get what she wants."

News
>
TV News
September 17, 2014 06:46:58 GMT

Frankie Grande's fate turned 180 degrees on " 16", thanks to the Rewind Button. After winning the HOH competition on September 7, he lost the power when the game was reset and later was nominated for eviction.

The brother of singer felt betrayed by the members of his alliance as Caleb was the one who nominated him and Victoria. Cody won the Power of Veto and decided to keep the nominations the same as he wanted to send Frankie home. Frankie was eventually evicted by a 2-0 vote on Tuesday, September 16 and became the seventh member of the jury.

News
>
Music News
September 17, 2014 06:32:09 GMT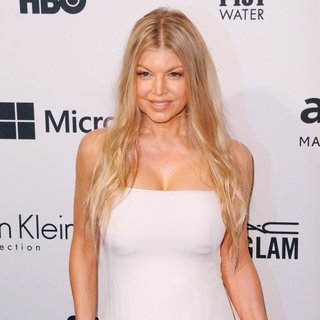 a.k.a. Fergie is returning to music scene with a new album. Billboard has learned from multiple sources that the singer whose last solo album "" came out eight years ago is currently working on a follow-up that she plans to release next year. Meanwhile, her new single may arrive before the end of this year.

Billboard also reports that is involved with Fergie's upcoming full-length. The producer/rapper, who executive produced ' 2013 "" album, has previously worked with other acts like and .

News
>
Celebrity Gossip
September 17, 2014 06:08:57 GMT

Rapper , whose real name is Lonnie Rashid Lynn Jr., is mourning the death of his father Lonnie Lynn. Lynn, whose poems are featured in his rapper son's album, passed away on Friday, September 12 at the age of 71.

Common, however, only confirmed the sad news in an interview with The Associated Press in Los Angeles on Monday. "He was truly a natural poet and master of words. His personality and soul shined through his work," Common said of his father without sharing more details.

News
>
Movie News
September 17, 2014 06:04:29 GMT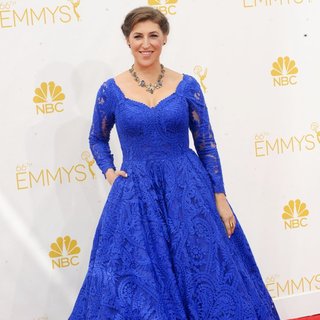 After slamming for portraying a sexed-up image on billboard ads, now expresses her disdain for Disney's "". In a blog post on , "" actress says that while she's not into musicals, the portrayal of the movie's female characters is what really upsets her.

She begins by criticizing the plot. "Sure, it's sort of hidden, but the search for a man/love/Prince is still the reigning plot line in the movie, as it is with pretty much all movies for young people which are animated," she wrote. "The sister's desire to marry this guy she just met, and the other sister getting mad at her - we still have a plot about the identification of a woman being based on her desire and search to meet a man."

News
>
TV News
September 17, 2014 05:12:27 GMT

"" is close to crowning the winner of its 9th season. On Tuesday, September 16, the Top 6 performed live at Radio City Music Hall in a bid to win the $1 million prize.

Each act performed twice: a breakthrough performance and a new performance. Quintavious Johnson kicked off the competition with an encore of his semifinal performance of "I'd Rather Go Blind". Melanie Brown a.k.a. Mel B praised the 12-year-old's killer voice and said he's a true entertainer.

News
>
Celebrity Gossip
September 17, 2014 04:47:14 GMT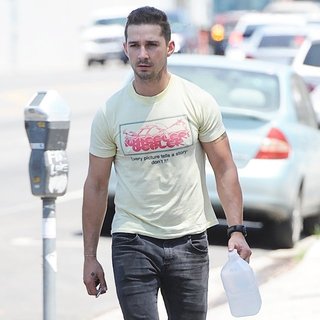 has obtained a restraining order against a deranged woman named Graciela Nahle who threatened to blow up his house, TMZ reports. Graciela was ordered to stay away from the "" actor for at least 100 yards.

According to court documents obtained by the site, Graciela had showed up at Shia's house for three times in recent months. The site claimed the woman once showed up eating watermelon on the "" actor's driveway and lashed out when she was asked to leave.

News
>
Celebrity Gossip
September 17, 2014 04:42:06 GMT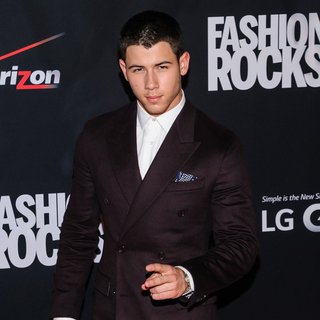 turned 22 on September 16. The former member of , who celebrated his birthday by releasing a music video for "", received loving messages from his family who wishes him a happy birthday.

"Happy Birthday to my main duder @nickjonas #keepsmiling," said his brother . He uploaded a throwback photo of the birthday boy on Instagram and decorated it with faux balloons. Another family member who wished Nick a happy birthday is his sister-in-law Danielle. She shared a photo of her adorable daughter with , Alena. "I am so excited!! Happy Birthday Uncle Nick!" read the caption.

News
>
Movie News
September 17, 2014 04:31:13 GMT

and are added to "" from director Douglas McGrath ("Emma", ""). The "" actor and the "" actress will share screen with to play his on-screen father and on-screen wife respectively.

The film is inspired by the true events about the construction of the New York landmark. The "" actor will portray young civil engineer Washington Roebling who is left to oversee the creation of Brooklyn Bridge after his father, the bridge's original architect, died. The young Roebling's obsession to get the job done threatens his health and his family until he discovers an improbable ally in his charming and shrewd wife Emily.

News
>
Music News
September 17, 2014 04:26:04 GMT

The nominees of the 2014 MTV Europe Music Awards have been unveiled. is the biggest nominee as she earns seven nods including Best Song and Best Video for -assisted "Dark Horse", Best Pop, Best Female and Best Live.

The 29-year-old performer is also nominated for Best U.S. Act alongside , , and another nominee that will be decided by fans. In contention for the last slot in the category are , , , and .

News
>
Celebrity Gossip
September 17, 2014 03:53:47 GMT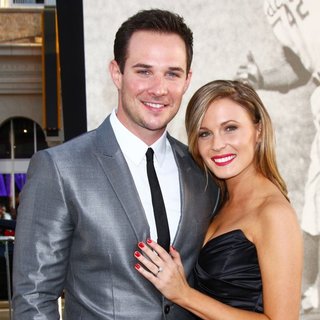 got married to his fiancee, Kristen McMullen, over the weekend of September 5, Us Weekly reported. A source told E! Online that the couple's nuptials was held on the East Coast in an intimate ceremony.

Ryan, who played the husband of Torrey DeVitto's Melissa Hastings on "", proposed to Kristen in New Zealand back in 2013. The 31-year-old actor told Us Weekly of his proposal at that time, "There is this awesome thing called Sky City, with a Stratosphere tower, and they light off about $300,000 worth of fireworks at midnight."

News
>
TV News
September 17, 2014 03:50:56 GMT

From a gladiator, Nick Tarabay now turns into superhero's enemy. The actor known for his portrayal of Ashur on Starz's historical drama "" is cast as a major supervillian for the third season of "".

He will portray Digger Harkness a.k.a. Captain Boomerang in multi-episode arc. He will first appear in the seventh episode and recur in the eighth episode, which is billed as a crossover with The CW's new series "".

News
>
Movie News
September 17, 2014 03:45:50 GMT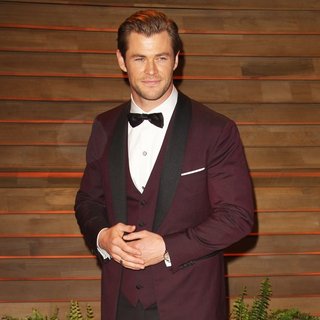 is attached to a feature film about a shady doctor battling the ghost of country music singer Hank Williams. The movie is adapted from Steve Earle's novel "" which is titled after the last song released by the late musician before he died.

The pic follows Toby "Doc" Ebersole who's haunted by Williams' ghost following his involvement in the country singer's mysterious death in 1953. The story will pick up 10 years later in the red-light district of San Antonio, Texas after the doctor had his medical license revoked. He performs illegal medical procedure to support his morphine habit.