News
>
Music News
February 06, 2008 03:57:08 GMT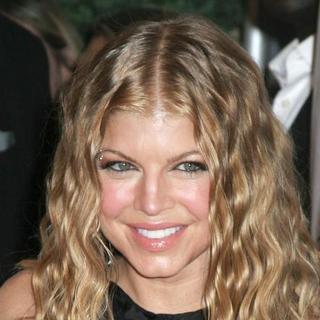 50th Annual Grammy Awards which is around the corner is taking shape with the addition of aka Fergie and to its performers line-up. The February 10 event will see a duet performance by the two acts plus the first time big duet between two tenors, and .

According to The ShowBuzz, jazz maestro and pianist Lang Lang will also take the stage for a composition by John Mauceri. Hancock will play the piece by George Gershwin called "Rhapsody in Blue". There will also be a tribute and salute segment to rock and roll legends by , Little Richard and .

News
>
Celebrity Gossip
February 06, 2008 03:27:32 GMT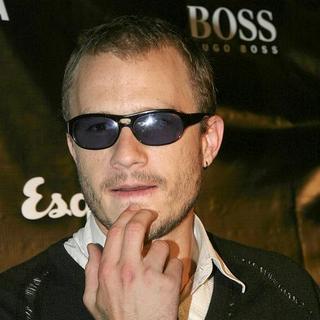 's toxicology test results are delayed, it has been reported.

Results of the test, which is meant to find out the cause(s) of the actor's sudden death, were initially planned to be released Tuesday, February 5. In fact, new report surfaces by the hour that the New York Chief Medical Examiner's Office will not make public the details until Wednesday morning, February 6.

News
>
Music News
February 06, 2008 03:23:08 GMT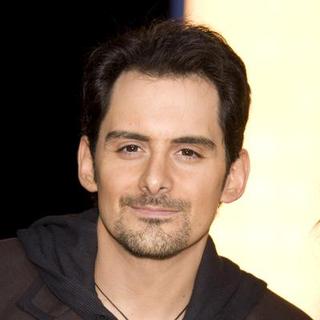 The first round of voting for the nominees of Country Music Television (CMT) Awards have shown a domination by and . Paisley, through his "Online" video takes in six kudos including Video of the Year, Male Video of the Year and Comedy Video of the year.

"Online" also brought in nominations for its supporting characters, a category which is only introduced this year. Actress Maureen McCormick and actors Jason Alexander and are the contenders to this.

News
>
Celebrity Gossip
February 06, 2008 02:58:45 GMT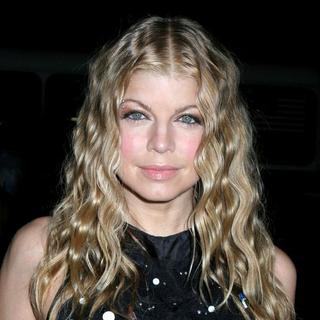 Is a music performer and fashion spectator, is branching her career out. The singer has just recently been named the new face of MAC's Viva Glam cosmetics.

Becoming the next after who backed the brand's last campaign, Fergie commented "I have been a fan of Viva Glam for a long time - I have been following the campaign for years and I think it's a great outreach. MAC picks people like , - people that are a little controversial and aren't afraid to speak their minds. I'm very proud to be a part of it."

News
>
Music News
February 06, 2008 02:51:09 GMT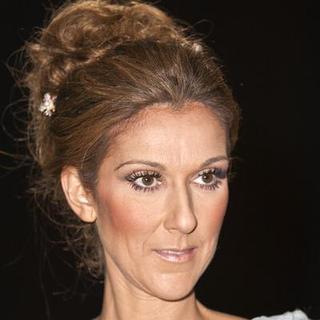 has led the pack of nominees at 2008 Juno Awards by gathering six nods including Artist of the Year, and two kudos for her recent release, "". The pop artist also released a French album last year called "" that draws her 2 additional nominations in the categories Album of the Year and Francophone Album of the Year.

Just one count under Dion are , and who garner 5 shots each at the awards. Beside being nominees, the three acts have been confirmed as the performers, joining Anne Murray, and opera superstar Measha Brueggergosman.

News
>
Celebrity Gossip
February 06, 2008 02:34:05 GMT

Hot on the heels of rumors that claimed she took ex-boyfriend back and was keen to start a family with him, quickly issued a denial, insisted she didn't rekindle her romance with the French actor and had no plans to start a family with him.

Set the record straight on that matter, Minogue spoke out at the launch of her new bed linen range, told Britain's Press Association, "I had dinner with my ex-boyfriend and next thing I know there's a debate about whether we're having a family. We didn't even talk about that."

News
>
Music News
February 06, 2008 02:08:34 GMT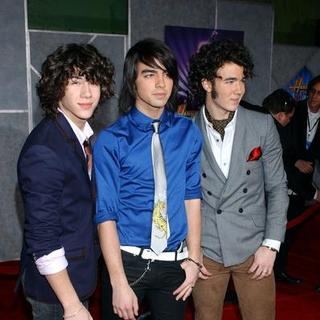 have announced the extensive leg of their tour as part of the deal with Live Nation. According to LiveDaily.com, the trio brothers will stay on the road up to mid March with the addition of 10 new dates.

Those cities that have just been scheduled include stops in Lafayette, L.A.; Grand Prairie, T.X.; Sunrise, F.L.; Tampa, F.L.; Orlando, F.L.; and Richmond, V.A.. The tour had kicked off last week in Tucson, A.Z, just weeks apart after they served as the supporting act of ' high-grossing tour, "Best of Both World".

News
>
Celebrity Gossip
February 06, 2008 02:08:06 GMT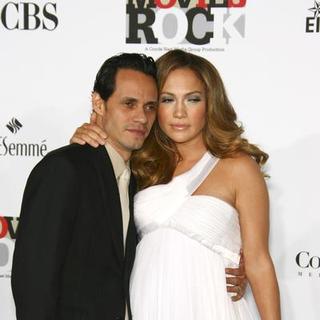 After months of chatters and speculations, the official confirmation finally is issued. 's father David Lopez has confirmed that his celebrity daughter actually is expecting twins.

"Yes, twins. The thing is in my family, my sister also had twins, so it's a hereditary thing," David was quoted as saying in an interview on the show Escandalo TV (Telefutura). "I'm very proud. Jennifer has yearned to be a mother for many years."

News
>
Movie News
February 05, 2008 09:46:00 GMT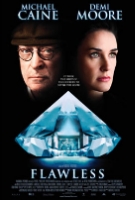 Magnolia Pictures have given out treats to 's fans as the trailer of her upcoming action drama movie "" was released online. The more-than-two-minutes video footage let out details of the clever diamond-heist thriller set in 1960.

Directed by Michael Radford, the movie itself tells the story of Laura Quinn, a frustrated executive at the London Diamond Corporation, and Hobbs, the knowledgeable nighttime janitor at London Diamond who is virtually invisible to the executives that work there. Together, they set a mind-blowing heist which London has never seen before.

News
>
Movie News
February 05, 2008 09:17:26 GMT

Few months prior to its release in the theaters, ' upcoming drama thriller "The Night Watchman" reportedly got a new name. Slash Film reported that Fox Searchlight Pictures have decided to change the title from "The Night Watchman" to "".

Allegedly, the renaming of the David Ayer directed-film was done to avoid customers' confusion about this film with the Warner Bros' adaptation of Alan Moore's epic superhero tale "" slated for release on March 6, 2009. Yet, so far, official statement from the studio regarding the changing of the title hasn't been outed.

News
>
Movie News
February 05, 2008 08:53:07 GMT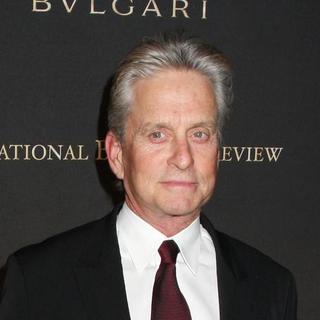 Earlier, it was reported that the cast of comedy romantic film "" have five additional members. However, ComingSoon reported there is one more additional cast to be added to the ghostly ensemble, that is the Academy Award-winning actor .

According to the site, the movie director Mark Walter revealed that the "Basic Instinct" star is also joining and to star in the film. At the New York junket of "", Walter exposed that the 63-year-old actor is going to portray, as quoted, "the Marley character, the old ghost who's dead, his Uncle Wayne, a '70s playboy, who was his mentor and he wears Bob Evans shades and guides him around the ghost world."

News
>
Movie News
February 05, 2008 08:27:08 GMT

A month preceding the opening of the 15th edition of the South By Southwest Film Conferences and Festival, the film event organizers finally revealed the complete lineup of the film to be screened during the festival. On the event held from March 7 to 15 in Austin, Texas, some 113 feature films have been set to be showcased, in which 64 of them will have their world premieres at the festival.

Listed up in the Spotlight Premieres section which shows the high-profile, anticipated films are 35 films including Robert Luketic's "", Brett Simon's "", Clark Gregg' "", Nicholas Stoller's "", 's "", Kimberly Peirce's "" and 's "". "21" starring and will open the festival, whereas Stephen Walker's "" is set to be the closing film.

News
>
Movie News
February 05, 2008 07:24:51 GMT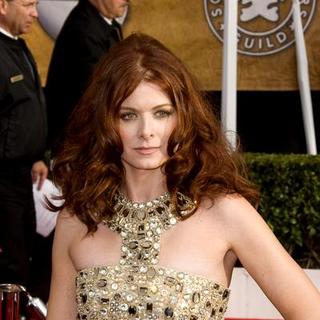 The star of television series "The Starter Wife" has joined Alfredo De Villa's drama comedy project "Humboldt Park". According to Variety, the 39-year-old Emmy- and SAG-winning actress has been signed to star as the wife of 's character.

She will also play alongside , , , Mercedes Ruehl, , Melonie Diaz and in the film that centers around the returning of three siblings to their parents' home for the holidays in Humboldt Park on Chicago's northwest side. The film itself is scheduled to start filming next week in Chicago.

News
>
Celebrity Gossip
February 05, 2008 07:17:49 GMT

Has never issued any denial nor verification on her being reported to be dating , has now found herself a new boy toy. The supermodel is said to be dating Vito Schnabel, the son of famous filmmaker Julian Schnabel.

Vito, an art dealer, has been spotted escorting the 44-years-old Australian around New York's Greenwich Village. The still 22-years-old Vito is expected to accompany Elle to a New York Fashion Week event on Tuesday, where she will accept an award for her lingerie line.

News
>
Music News
February 05, 2008 06:56:28 GMT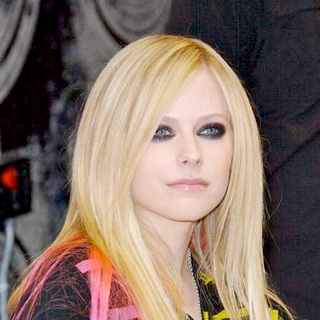 In a press release issued yesterday (February 4), Canadian Academy of Recording Arts and Sciences (CARAS) announced that will perform at this year's Juno Awards and joined by opera superstar Measha Brueggergosman. They will take the stage on April 6 at Calgary's Pengrowth Saddledome.

Other acts have also been announced to make an appearance at the Canadian award event, including , , and . Additional acts will be announced in a press conference held today (February 5), along with the revelation of its nominees, Canadian Music Hall of Fame recipient, host and other details.