News
>
Celebrity Gossip
October 13, 2006 09:06:31 GMT
No body's perfect and is just one among the many people who once make a mistake in their life. The singer, during an appearance on "The Late Show With " on Wednesday Oct 11th, admitted MTV's "Newlyweds: Nick & Jessica" was a mistake.

Slammed the reality show as a "dumb idea", Lachey insisting it was partly responsible for breaking up his marriage to . "It was among the dumber ideas I think I've ever seen executed in history", he told Letterman. "For a while we actually enjoyed doing the show (but) it just got to a place where it was so invasive, it became a problem."

News
>
Movie News
October 13, 2006 08:50:31 GMT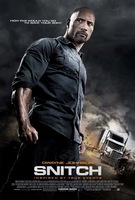 Piling up more new film projects, New Line Cinema has satisfyingly optioned a spec script written by Justin Haythe entitled "", The Hollywood Reporter has revealed.

Taking inspiration from the true events chronicled in a PBS "Frontline" documentary, the picture concerns a devoted father who goes undercover in the drug world when his son is sent to jail for 30 years after being set up in a drug transaction.

News
>
Celebrity Gossip
October 13, 2006 08:47:27 GMT
New rumors surface by the hour that is dating British billionaire Nat Rothschild. According to the Daily Mail the actress and the 35-year-old man were spotted dining at Wilton's restaurant in London earlier this week.

The evening the couple was seen having dinner together, a source stated that, "Natalie and a female friend pulled up in a chauffeured Audi at around 9 pm and went into the restaurant. Nat (Rothschild) arrived on foot five minutes later."

News
>
Celebrity Gossip
October 13, 2006 08:33:29 GMT
has found new love and so does ex-boyfriend . The model is hooking up with "The Hills" star .

It is just one week after his break up with Richie that the hunk was spotted with Lauren, who also is his ex-girlfriend 's nemesis.

News
>
Movie News
October 13, 2006 08:30:40 GMT
Director John Moore is eyeing his next directorial stint. According to Variety, the Irish filmmaker is now engaged in negotiations to helm a Regency Enterprises' new project of "", which formerly titled "Splinter Cell."

Depicting a story of a former CIA agent who takes one last mission while being haunted by the murder of his mentor, the picture has already enlisted "Exorcist: The Beginning" writer William Wisher to pen the script. Meanwhile Jeffrey D. Apple will seat as one of the producers.

News
>
Celebrity Gossip
October 13, 2006 08:03:57 GMT
Just a week after breaking up with , her beau of two months, has reportedly found love again, this time in a French magazine editor Samuel Plouchart.

Richie was photographed with Plouchart, the fashion editor of French magazine Citizen K, dining and shopping in Beverly Hills, California.

News
>
Movie News
October 13, 2006 07:53:44 GMT Getting deeper into acting field, former dancer has landed another starring role in "", a film remake of the 1984 comedy flick of the same title.

Lining up together with Chris Marquette, , and Efren Ramirez, among others, the beauty is set to play a teen who catches the eye of a nerd named Max, played by Marquette, as they both encountered their first day at the college.

News
>
Celebrity Gossip
October 13, 2006 07:32:31 GMT
is quite good at making sensation. The country singer comes up Thursday Oct 12th with two shocking news. The first one is that she filed for divorce from husband Craig Schelske, while the other one is that she has decided to pull out of the "Dancing with the Stars" competition.

Question why is answered by the music star's publicist who on that same day released a statement, saying "Recent events that shed light on the status of her marriage prompted Ms. Evans to make the filing, which was registered today (October 12) with a court in Tennessee, where Evans resides."

News
>
Movie News
October 13, 2006 07:20:13 GMT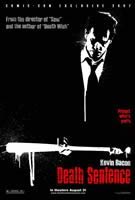 Recently finished shooting "" for Universal, John Goodman has already got another acting job to do. The "Roseanne" star has signed on to take part in 20th Century Fox's vigilante drama "", an adaptation of Brian Garfield's novel of the same title.

Joining the likes of and , Goodman will play an arms dealer named Bones Darly who is also the boss of a drug ring which includes his two sons, played by and Matthew O'Leary. The story itself takes its focus on Bacon's character, a vengeful father who chases down criminals responsible for the assault on his wife and son.

News
>
Celebrity Gossip
October 13, 2006 06:46:56 GMT
and are expanding AIDS project, hit the Chicago's "Magnificent Mile" on Thursday Oct 12th for a shopping spree to promote a new line of clothing, accessories and gadgets, including a special-edition iPod, all of which aimed to raise money to be used to fight AIDS in Africa.

Dozens of "(Product) Red" items will go on sale in the coming weeks by Gap Inc., Apple Computer Inc., Motorola Inc., Converse Inc. and Emporio Armani with portions of the product sales will go to The Global Fund, an organization that fights AIDS, tuberculosis and malaria.

News
>
Celebrity Gossip
October 13, 2006 06:30:41 GMT
British singer and actor has secured a lead role in West End Wizard Of Oz spin-off "Wicked".

The star was spotted receiving VIP treatment at the London show recently. "They (show bosses) are really trying to woo him and he seems keen to get started with rehearsals", said a source.

News
>
Celebrity Gossip
October 13, 2006 06:03:51 GMT
Good news apparently comes in twos for . For one thing, the country singer is celebrating the arrival of his first child with wife Jennifer Ford Turner, while at the same time also is cheering his No. 1 hit.

Turner and Jennifer welcomed their first child, a baby boy, last Friday Oct 6th at Baptist Hospital in Nashville. Hampton Otis Turner weighed 8 lbs. 12 oz., the singer's label MCM announced, adding that both mother and child are fine and now at home.

News
>
Movie News
October 13, 2006 06:00:51 GMT
Here's another potential candidate to direct "Tonight, He Comes." TMZ has learned that New York-born filmmaker Peter Berg is in the brink to reach a deal to helm the project, an action drama revolving around a tortured superhero who causes waves in a small town as he falls for an alluring housewife.

If everything goes well, Berg then will be the fourth director to handle the flick after Michael Mann, Jonathan Mostow, and Gabriele Muccino. Mann, the first choice to direct the movie when it was set up at Artisan, quitted the project to make Miami Vice followed by Mostow who exited duo to creative differences while Muccino simply walked out upon feeling that the film's story did not suit him.

News
>
Celebrity Gossip
October 13, 2006 04:55:01 GMT
These days are tough for to pass. The actress claims she is fearing for her life, alleging in a court documents she and boyfriend, frontman Joel Madden, are being stalked by two men, one a paparazzi and the other a homeless man.

Papers filed Thursday Oct 12th in Los Angeles Superior Court stated that a 19-year-old Russian emigre named Max "Doe" came to the United States "for the sole purpose of meeting and becoming romantically involved with Ms. Duff." The man "admitted to being 'obsessed' with her, has stated his intention of 'removing' his 'enemies' (i.e. those who prevent him from being with her)."

News
>
Movie News
October 13, 2006 04:24:43 GMT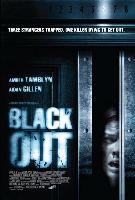 Still preferring to evoke tension among moviegoers after her latest role in "" which opens in theaters today, October 13, has given positive sign to take a starring role in "", an indie thriller focusing on three people trapped in a hospital elevator.

Billed opposite "The Wire" star , the starlet is cast as a young woman trying to get to her dying grandmother in the hospital while Gillen will play a doctor who turns out to be a psychopathic killer. Filming is slated to start early next month in Spain with Rigoberto Castaneda to direct based on script penned by Ed Dougherty and Morabito.