News
>
Celebrity Gossip
March 16, 2007 03:58:51 GMT
Compared to any other celebrity moms, has been chosen the best in an online poll by UK shopping website Grattan.

The British model, also known as Jordan, thus named Celebrity Mom of the Year 2007, beating other celebrity contenders including , Jade Goody, Sarah Ferguson, , and among others.

News
>
Music News
March 16, 2007 03:49:52 GMT
Planned carefully, 's first album in four years is backed up with a brilliant musician, Glen Ballard. The highly awaited album will be out end of this year though no name and exact release date have been specified yet.

Instead of working with Steve Lipson again, Annie has picked Grammy Award winning producer Glen Ballard to work with her in this album. Successful with 's albums the veteran songwriter is putting final touches in the album. "It's a very intense record," Ballard said in a statement. "It's very personal to her. We spent a lot of time making sure the music was the way she wanted it."

News
>
Movie News
March 16, 2007 03:43:04 GMT
The carnivorous freshwater fish is swimming to the big screen again, only this time it will come up to the surface through the hands of Alexandre Aja, backing up by producers Mark Canton, Marc Toberoff, and Gregory Levasseur.

Yes, the French filmmaker has assumed duties to direct stylized horror-comedy "Piranha", a remake of Joe Dante's 1978 effort of the same title, which was known as a dark parody of Steven Spielberg's "Jaws." This, however, is not the first time the flick receives a remake treatment since Scott P. Levy had made one in 1995, if TV-movie production is counted.

News
>
Celebrity Gossip
March 16, 2007 03:35:08 GMT
was honored Thursday March 15th with the title of king of the 50th annual National Puerto Rican Day Parade.

The honor given to the Latin singer is meant to honor his musical success and efforts to fight the exploitation of children worldwide.

News
>
Music News
March 16, 2007 03:14:13 GMT
is compiling ideas for third album. Always striving for the best, Nick hopes that the next album following "What's Left of Me" will be much lighter. He told MTV News that ballad would still be his thing because he knows what he's known for.

Nick claims that he puts emotions in every step of making a record. The previous album "What's Left of Me" was the one he made during a low point of his life following the divorce with . Anticipating that the dark clouds have gone, he promises more colors available in the upcoming not yet titled album.

News
>
Celebrity Gossip
March 16, 2007 03:13:09 GMT
SOS, needs help. The troubled pop singer, who has nearly completed her 30-day stint in rehab, is asking for your support during the recovery.

She wants you to "send your thoughts and inspiration" through an email to her official site, , to get her through the tough moment.

News
>
Music News
March 16, 2007 02:42:31 GMT
After reviving his rap persona in album "", has become addicted to it and wants to do it again in the next album. In fact, as an MC he has gained quite a reputation from both fans and fellow musicians, therefore he makes sure that the rap counter part (Black Ty) will always be present.

Gibson is initially known for his R&B style before he met a new challenge that he was willing to take on. Describing the rap experience as one thing that has no comparison to singing, he believes that this part is growing. "All I can do now is come with lyrics and concepts and whatever comes to me from here on out. Black Ty is here, I ain't going nowhere," he said.

News
>
Celebrity Gossip
March 16, 2007 02:16:40 GMT
It's official. has on Thursday March 15th picked his newly adopted son at the Tam Binh orphanage outside Ho Chi Minh City as soon as Vietnamese officials approved the adoption earlier that day.

Orphanage director Nguyen Van Trung said the boy's birth name was Pham Quang Sang, but has been changed into Pax Thien Jolie, with Pax means peace in Latin. Jolie picked up her 3-year-old son with the companion of Maddox. They arrived at the orphanage at about 9 AM.

News
>
Music News
March 16, 2007 02:16:01 GMT
Other stars' presence in 's tour is quite a common sight, as the singer likes to travel with fellow musicians. In the upcoming Continuum tour, Mayer has asked singer and songwriter to come along and open the act.

Held in promotion of Mayer's album "" (2006), the tour will kick off on June 1 in Ridgefield, Wash and visit other 37 venues. Beside Folds, other artists such as Rocco DeLuca, Brett Dennen and are also in support of this tour.

News
>
Movie News
March 16, 2007 02:08:08 GMT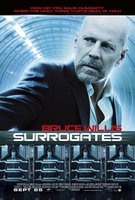 Already had at least five big screen features to be developed apparently does not stop Jonathan Mostow to add one more project into his hectic schedule. Variety has reported that the Connecticut-born filmmaker has been appointed by Disney to direct its new sci-fi thriller of "The Surrogates."

Based on the graphic novel written by Robert Venditti and illustrated by Brett Weldele for Top Shelf Comix, the flick presents a futuristic world where humans live in isolation and interact vicariously through surrogate robots. Mostow will set up the project while he continues to pen "", an adaptation of the Marvel Comics character for Universal.

News
>
Movie News
March 16, 2007 02:03:40 GMT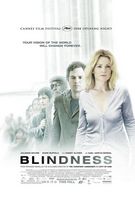 Aiming to have first-class talents to topline the project, filmmakers of "" reportedly are holding negotiations with both and to entrust the task to the pair.

An adaptation of Portuguese Nobel Prize winner Jose Saramago's 1995 novel of the same title, the picture focuses on an epidemic of blindness that spreads across an unnamed contemporary city, pushing the residents to the brink of breakdown. Brazilian filmmaker Fernando Meirelles has been tapped to direct for Focus Features International.

News
>
Movie News
March 16, 2007 02:01:02 GMT
Planting his nails deeper into show business, has come up with five big screen projects that he is about to produce and star in. All of them will be set up at Crescendo Productions, the company in which he partners with longtime managers Kay Liberman and Lenore Zerman.

Among the five, there will be a biopic of famed musician which Cheadle is eyeing as his feature directorial debut. Liberman and Zerman both claimed they have secured music and life rights to the jazz legend with writing duo Stephen J. Rivele and Chris Wilkinson working on the script.

News
>
Movie News
March 16, 2007 01:58:00 GMT
Putting one more potential big screen project at its pit, Warner Independent Pictures is on the move to develop "", a remake of the 2004 German comedy of the same title.

Described as "Revenge of the Nerds" meets "Shaun of the Dead", pic centers on three not-so-cool school friends who decide to perform an old voodoo ritual which surprisingly turns all of them into zombies after they die in a car crash. Instead of trying to find way to leave the world peacefully, the threesome curiously attempt to take advantage of their new lifestyle.

News
>
Movie News
March 16, 2007 01:56:33 GMT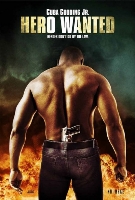 Set to work as solid onscreen team, and have both given agreement to star together in indie movie "", The Hollywood Reporter has learned.

Marking the feature directorial debut of Brian Smrz, the project concerns a garbage collector who stages a bank robbery so he can be the hero and stop it in order to impress a female employee there. Production is scheduled to begin next month in Bulgaria under Millennium Films banner.

News
>
Movie News
March 16, 2007 01:53:31 GMT
Previously almost cast as the titular character in "" replacing fellow actor , may have chance to be another superhero of his own if the report is proven true.

New York Daily News has opened up hot tidbit that the Oscar nominee could be the chosen actor to play Captain Marvel in "", New Line Cinema's adaptation of DC Comics character created by C.C. Beck and Bill Parker.