News
>
Movie News
December 10, 2007 09:33:43 GMT

Just released "" last Friday, December 7, 2007, New Line Cinema has come up with the first trailer for another fantasy adventure produced under its banner, none other than "", based on the first book of "Inkworld" trilogy by Cornelia Funke.

Take a peek on the piece through section at AceShowbiz, or simply watch it down below.

News
>
Movie News
December 10, 2007 08:57:43 GMT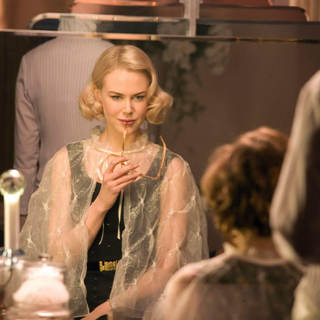 ©
Boasting starry cast, impressive special effects, and adventurous story, New Line Cinema's "" found its way to go straight to the top place of weekend U.S. Box office after opening at $25.8 million on Friday, December 7, 2007.

The number the fantasy flick raked in, however, was way below expectation as the studio had hoped the movie to collect between $30 million and $40 million during its first three days. Pic, on the other hand, hit big in international market, doubling its U.S. takings by drawing in $51 million from 25 overseas territories.

News
>
Movie News
December 10, 2007 08:16:28 GMT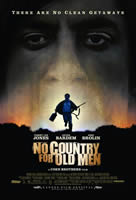 Announcing the result of votes for the best achievements in film-making held among its members, the Washington D.C. Area Film Critics Association listed up winners for this year's WAFCA Awards on Sunday, December 9, 2007.

Most honors went to the acclaimed "" as the crime drama thriller scooped up four kudos in total, particularly top prize Best Film of 2007. Three others were those of Best Director for brothers Joel Coen and Ethan Coen, Best Ensemble, and Best Supporting Actor for .

News
>
Movie News
December 10, 2007 07:03:23 GMT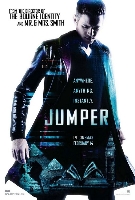 More shots on the upcoming "" are now available for fans to look at as 20th Century Fox has finally launched online the first trailer for the sci-fi adventure in its follow-up to the release of the teaser trailer back in October.

The piece originally was premiered by the studio on Friday, December 7, 2007 at Luxor Hotel and Casino in Las Vegas with principal cast members , , and all present. Christensen plays David Rice, a young man able to "Jump" or teleport while Bilson and Jackson portrays his childhood friend and leader of an organization determining to kill Jumpers deemed too powerful to exist, respectively.

News
>
Music News
December 10, 2007 06:59:43 GMT

Epic Records artist have premiered a video for their first single lifted from EP ''. The clip is for track 'Give You the World' that has been released on iTunes.

The DEY is a Latino Hip-Hop group comprised of Divine, Elan, and Yeyo that record their songs bilingually. They have garnered a headlining act in McDonald's tour alongside and and nabbed in their early single 'Get the Feeling'.

News
>
Celebrity Gossip
December 10, 2007 06:36:02 GMT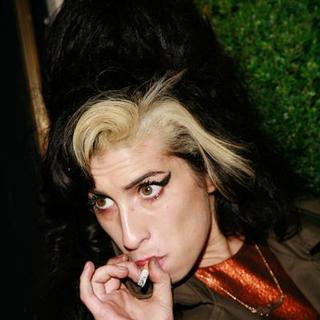 Unlike the news media and other people that tend to mock her troubled life, 's mother, Janis Winehouse, is trying to reach her daughter through an open letter in London's News of the World, begging her to come home for help.

The letter comes hot on the heels of her being photographed wandering the streets of London at dawn in only a bra and jeans.

News
>
Music News
December 10, 2007 06:22:40 GMT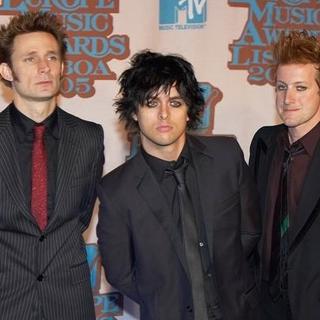 Words are circulating that are experimenting with new sound and releasing a secret project under a different moniker. While this wouldn't be the first time for the band to release new materials under different alias, it is said that the rockers are the people behind Foxboro Hot Tubs.

Three songs titled 'Mother Mary', 'Ruby Room' and 'Stop, Drop and Roll' are posted in the unknown band's and are comprised in a six-track EP which can be downloaded there. Should this be true, then Green Day is exploring music from the '60s era.

News
>
Movie News
December 10, 2007 05:10:17 GMT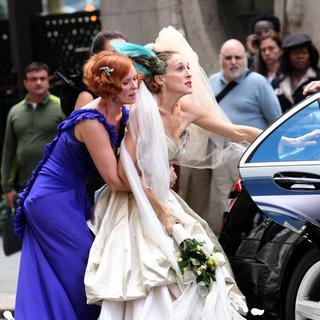 Though the filming of the much awaited "" movie had just wrapped a while ago, the rumor of its sequel already surfaced in the media. According to reports, the producers of the hit HBO television series' adaptation movie have already started on planning for a sequel since they are convinced that their movie will be a hit.

The Mail on Sunday reported that their on-set source said, "The producers are already working on a script for a second movie, they are so convinced the first will be a hit. They are exercising the sequel option in all of the stars' contracts. They want it to be a franchise and think they can stretch it over at least three movies."

News
>
Music News
December 10, 2007 04:55:35 GMT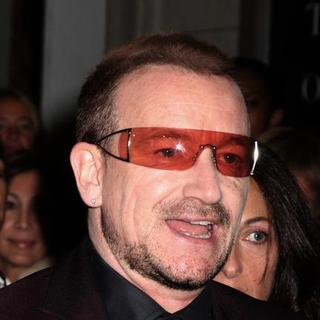 In honor of 's charity work in Africa, a number of musicians from the country decided to record an album containing covers of U2 hits.

Among the singers that join forces for 'In the Name of Love: Africa Celebrates U2' are Beninese singer, Angelique Kidjo, Grammy-winning ensemble Soweto Gospel Choir, Hip-Hop group African Underground All-Stars and band Sierra Leone's Refugee All Stars who is assisted by 's Joe Perry on the song 'Seconds'.

News
>
Celebrity Gossip
December 10, 2007 04:38:48 GMT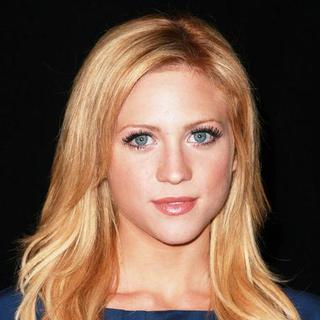 In another report of celebrities' break up, is said to have split from her longtime boyfriend, drummer Michael Johnson.

Snow, best known for her starring role as Meg Pryor in TV series "American Dreams" (2002-2005), and Michael had been dating for three years. She, however, decided to end their romance with the intention to concentrate more on her career.

News
>
Music News
December 10, 2007 04:27:08 GMT

Rapper has once again released a music video despite not making the track as a single. The latest released clip would be 'Tell Me This (G5)' that is taken from his debut album ''.

The song is featuring and MempHitz, and the 'Pop, Lock & Drop It' singer dedicated the video clip for fellow rapper and member who died on Tuesday, December 4.

News
>
Movie News
December 10, 2007 04:23:04 GMT

"" reigned at the 2007 Movie Critics Awards. After being announced as the winner of Best Picture Award in along with three other prizes, it brought home five more kudos from New York Critics Online.

Though has to share the Best Picture award with "", the drama film nailed prizes for Best Director and Best Actor, the awards which they also got from L.A. Film Critics. It also won the Best Cinematography and the Best Score.

News
>
Celebrity Gossip
December 10, 2007 03:52:38 GMT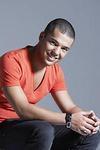 is single and available. The ARIA Award winning Australian singer has revealed that he is no longer with long-term boyfriend Paul Riggio.

"I am officially single as of a week and a half ago," Anthony said in his Website. "You know ... s--t happens. It's onwards and upwards for me from here. I am content. I have been in a long-term relationship with my partner, Paul, who has been by my side for the past two and a half years. Together we have the love and support of our family, friends and peers. I wouldn't have been able to do this without his support."

News
>
Music News
December 10, 2007 03:50:59 GMT

Another similarity in stage name has been a problem for a music icon that has gone more popular over the other. Rapper is sued by a relatively unknown man who claimed that he had used the name 'Souljah Boy' first.

Soulja Boy whose real name is DeAndre Cortez Way, is facing possible legal matter that was issued by a rapper named Willie Lyons. The legal representative of Lyons issued a letter to gossip blogger Perez Hilton saying that the alias has been used by his client for more than 12 years.

News
>
Celebrity Gossip
December 10, 2007 03:15:27 GMT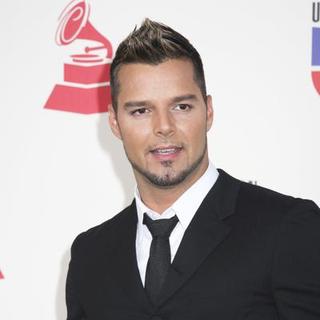 Hollywood's most-kept secret is no longer an unconfirmed speculation as it has been accidentally confirmed that is gay.

Skin-care guru Ole Henriksen, who's a good friend and facialist for Martin, told Swedish gay magazine Salonk that the Latin Grammy Award-winning pop singer is gay.