News
>
Celebrity Gossip
February 05, 2008 02:17:25 GMT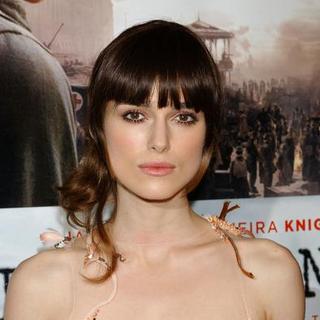 's iconic "" dress is being auctioned off for charity.

The green silk evening gown that the movie beauty wore as Cecilia Tallis in the Best Picture Academy Award nominee will be sold in an online auction to raise money for Variety - The Children's Charity of Southern California.

News
>
Music News
February 05, 2008 02:11:48 GMT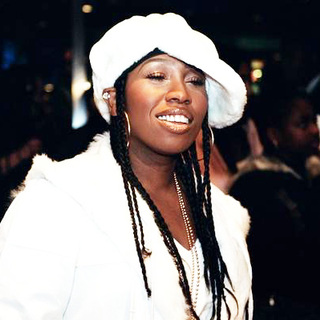 The much anticipated 3-D video from has been premiered on MTV's TRL. The rapper combines two singles "Ching-a-Ling" and "Shake Your Pom Pom" in a single 3-D video.

The video which suggestively should be watched in 3-D glasses, is directed by Dave Meyers who had directed Elliott in many of her previous 2-D videos. The 3-D work is done by Pace and Fotokem, the same company that also penned box office breaker this weekend, "".

News
>
Movie News
February 04, 2008 09:51:22 GMT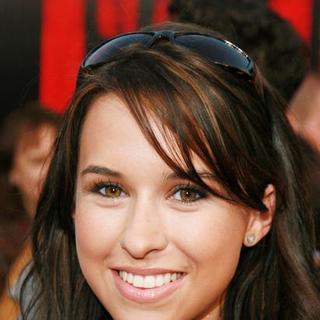 Former "Party of Five" star will be joining the cast of New Line Cinema's romantic comedy "". According to Hollywood Reporter, the 25-year-old actress will play 's future sister-in-law.

Joining the co-star of in "Mean Girls" are , Anne Archer, Amanda Walsh and . Meyer is set to play McConaughey's brother, Archer plays the mother of the bride and Walsh is going to portray the only bridesmaid McConaughey's character hasn't conquered. Additionally, Stone is cast as the supernatural Ghost of Girlfriends Past.

News
>
Music News
February 04, 2008 09:51:03 GMT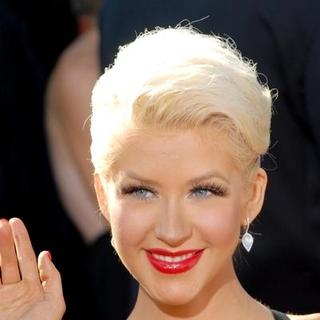 will be out and about for the first time since giving birth to son Max on January 12. The "Candyman" singer will greet fans and give out autographs of her live DVD, "Back to Basics - Live Down and Under" on Tuesday, February 5.

The event will take place at West Hollywood Best Buy and start 7 P.M. "Back to Basics - Live Down and Under" DVD is available at Best Buy on February 5 and has been sold on-line at Bestbuy.com. It chronicles the singer's performance during her '' tour in Sydney back in July 2007.

News
>
Celebrity Gossip
February 04, 2008 09:17:18 GMT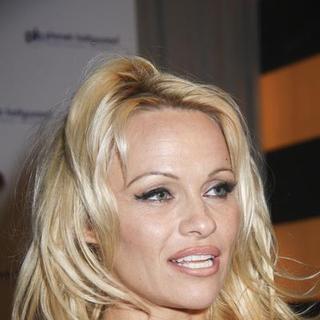 Is no strange to performing naked, is about to make her European striptease debut at the Crazy Horse cabaret in Paris.

The former "Baywatch" busty babe is set to take the stage at the famed Parisian cabaret club for Valentine's Day, about to perform four performances at the celebrated club on February 13 and 14, following in the footsteps of other prominent female stars to perform at the Crazy Horse recently, including burlesque star and French actress Arielle Dombasle.

News
>
Movie News
February 04, 2008 09:15:09 GMT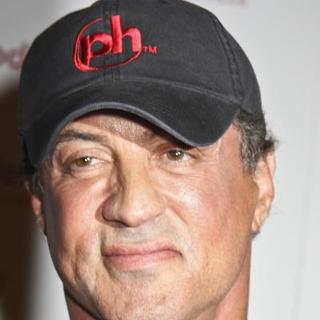 Having two box office movies with "Rocky" and "", reportedly wants to do more action films. According to Hollywood Reporter, the action star has signed a lucrative deal to direct and star in two more action films with his "Rambo" producers Danny Dimbort, Avi Lerner and Trevor Short.

Though it wasn't clear on what film to be made on the deal. Allegedly, several scripts, including sequels to "First Blood" and "Rocky", are being considered for the follow-ups. Further, it was reported that Stallone will also produce the films with Kevin King-Templeton and Lerner, whereas Dimbort, Short and Boaz Davidson to serve as executive producers.

News
>
Music News
February 04, 2008 09:01:57 GMT

On contrary to reports that may be the latest music act to leave EMI, the rock band's manager, Paul McGuiness confirmed that both parties are in an "excellent relationship". In fact, they have renewed the contract for four more albums last year.

An exodus by , have prompted speculations that EMI is in a crisis, leading to rumors that other acts like , and U2 are leaving the label as well.

News
>
Movie News
February 04, 2008 08:42:48 GMT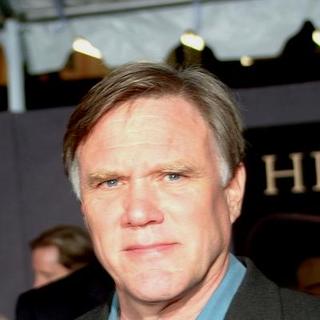 Rumors about the signing of the "Rush Hour" helmer Brett Ratner as the helmer of "" has been dished out. According to Variety, Universal Pictures has signed Joe Johnston, the director of "Jurassic Park III" to be Mark Romanek's replacer on Sunday, February 3.

By the signing of Johnston to the horror project, it is more likely that the film will be back on track and will start shooting in London in March. The film, which is said to be set in Victorian England, follows the story of a man who returns from America to his ancestral homeland and gets bitten by a werewolf.

News
>
Music News
February 04, 2008 08:28:50 GMT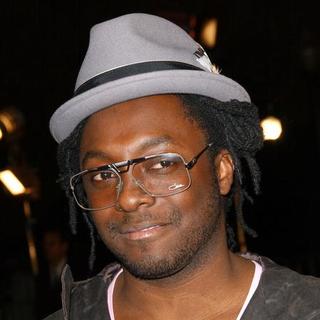 has turned a Barack Obama speech to the verse of his song. Through the song, the member of , is hoping that people will go to vote in the upcoming election so that the result will be fair and judge.

"The outcome of the last two elections has saddened me on how unfair, backwards, upside down, unbalanced, untruthful, corrupt, and just simply, how wrong the world and 'politics' are," he explained.

News
>
Celebrity Gossip
February 04, 2008 08:15:46 GMT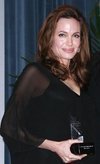 On Saturday, February 2, went to the Santa Barbara International Film Festival. On the film event held at the Arlington Theatre in Santa Barbara, California, the Academy Award-winning actress was honored with the Outstanding Performance of the Year Award for her portrayal of Mariane Pearl, the wife of slain journalist Daniel Pearl, in the film "".

Arriving on the red carpet, the 32-year-old actress, who is rumored to be pregnant with twins, confessed to Associated Press, "To be honest, I just heard that it was a beautiful festival, and one to take seriously, it is a very nice group that puts it on. So, that's usually how it is. They tell you, like, 'These ones are a bit silly, but these ones are a bit respectable and nice.'" Wearing a black blouse and loose-fitting floor-length skirt, the actress was accompanied by her long-term partner .

News
>
Movie News
February 04, 2008 07:41:10 GMT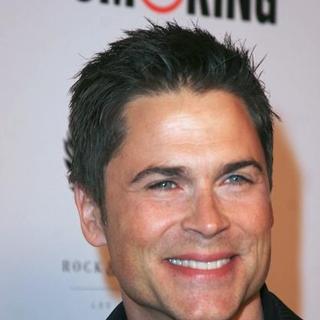 The "St. Elmo's Fire" star has been set to star in Warner Bros. Pictures' upcoming project "This Side of the Truth". According to Variety, the television star will be starring alongside English comic and CIA agent Sydney Bristow in television series "Alias" .

The movie news site reported that Lowe will star as the arch enemy of Gervais' character. Further, it was said that Gervais is set to play a storyteller whose job is to ramble on about the 1300s, while Garner is reported to be portraying Gervais' love interest.

News
>
Celebrity Gossip
February 04, 2008 07:37:18 GMT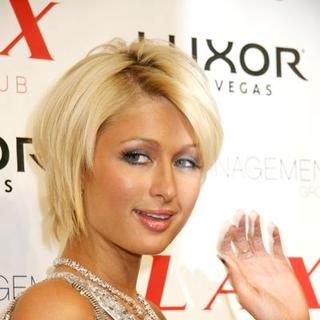 is NOT a lesbian. The hotel heiress has slammed persistent Internet rumors on her making out session with , insisted rumors on that matter as "not true."

Paris and Cuthbert, who were co-stars in the 2005 horror flick "", were reported to be "all over each other and making out" at New York's Tenjune club on Tuesday night, January 29. A representative for Cuthbert has denied the report though.

News
>
Celebrity Gossip
February 04, 2008 07:13:47 GMT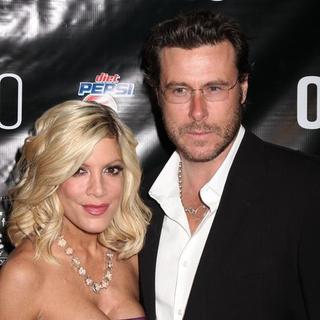 's pregnancy is now official as it has just been revealed that she has made it into her second trimester.

Report on the actress' second pregnancy arose late last month. It was In Touch Weekly who first brought the report to the surface.

News
>
Movie News
February 04, 2008 07:01:22 GMT

Once again, Joel and Ethan Coen were honored for their work in the gritty crime drama "". The director brothers along with their producer partner Scott Rudin were given The Darryl F. Zanuck Producer of the Year Award in Theatrical Motion Pictures by the Producers Guild of America at the 19th Annual Producers Guild Awards' ceremony held at Beverly Hilton Hotel on Saturday, February 2.

The -starring film captured the top honor beating out other strong contenders, "", "", "" and "". On receiving the honor, Rudin uttered his amazement on the brothers saying, "The only reason I am standing here is because of these two men. They are completely remarkable artists."

News
>
Celebrity Gossip
February 04, 2008 06:36:53 GMT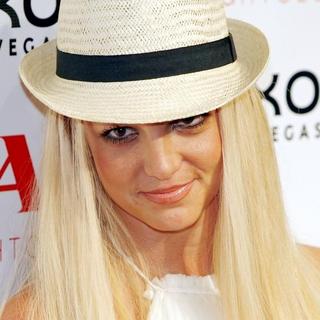 Was initially committed to the UCLA Medical Center's psychiatric ward for mental evaluation Thursday, January 31 and scheduled to be released from the hospital on Sunday, February 3, in fact was required to stay hospitalized at UCLA Medical Center for another 14 days.

Cited a section in the state law that allows patients to be retained for medical treatment if they are found to be gravely disabled or a danger to themselves or others, doctors and a medical officer at the UCLA decided on Saturday, February 2 to keep Britney hospitalized for an additional 14 days, it has been confirmed.