News
>
Celebrity Gossip
December 22, 2013 00:23:24 GMT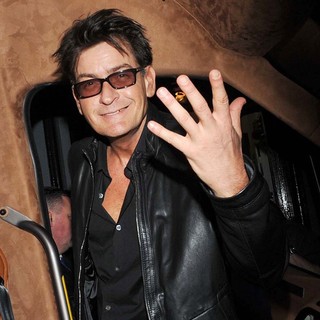 's controversial comments on homosexuality have just got a shot from . The "" star unloaded on Robertson for offending his gay friends, and threatened to give the "Duck Dynasty" star a "MaSheen style media beat down".

In his letter, Sheen called Robertson nasty names such as "Mallard Brained" and "shower dodger". The actor said, "Your statements were and are abhorrently and mendaciously unforgivable." He also took a jab on Robertson's meteoric rise to fame, saying "The idea that you have a job outside of dirt-clod stacking is a miracle."

News
>
Celebrity Gossip
December 21, 2013 14:51:28 GMT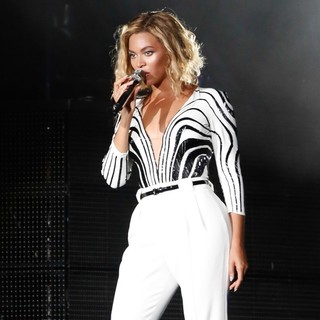 caused a commotion on Friday, December 20 when she made a surprise appearance at a branch of mega-chain store Walmart. The 32-year-old singer popped up at a store in small town Tweksbury, which is 25 miles off Boston, to fans' delight.

Beyonce was there to celebrate the recent release of her fifth studio album, which is self-titled. She grabbed a shopping trolley and moved around the shop to buy Christmas gifts. Among the things in her cart were Barbie dolls, presumably for her daughter Blue Ivy. The singer then stopped at a rack putting her new albums on display and grabbed a copy to purchase.

News
>
Celebrity Gossip
December 21, 2013 14:28:07 GMT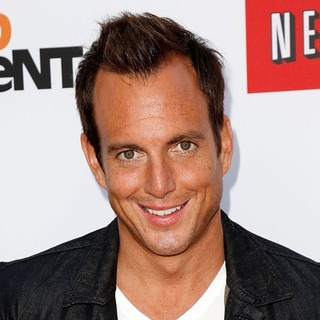 Long distance has forced to break things up with celebrity chef Katie Lee. The 43-year-old actor has even moved on from her by dating Hollywood producer Erin David.

Arnett's romance with Lee was first reported in August. "Will and Katie Lee fizzled. He lives in LA, she lives in NYC," a source told Us Weekly. "[Erin] produced one of the shows or a film he was in. She produced a lot of Lorne Michaels stuff."

News
>
TV News
December 21, 2013 14:04:39 GMT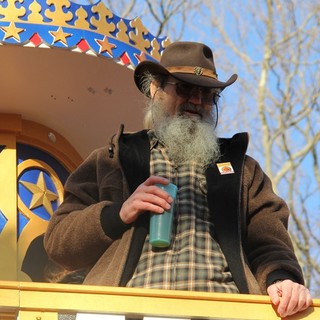 A&E's main reason of suspending from "" is their employee. The network put the conservative family man on indefinite hiatus after he spoke against homosexuality on an interview with GQ.

According to TMZ, A&E CEO Nancy Dubuc took the decision to respect their gay employees. She would not have the employees work hard for the show when its star disrespected them by calling them sinners.

News
>
TV News
December 21, 2013 06:14:15 GMT

New promo for "" season 3 has shared spoilery scenes from the upcoming installment of the British series. Det. Greg Lestrade, apparently being involved in the title character's masterplan to fake his death and disappear, talks to a scruffy Sherlock that it's time for him to be back to Baker Street.

Sherlock later goes undercover as a waiter in a restaurant where John has a dinner with his lovely companion, played by 's real-life partner Amanda Abbington. But the doctor doesn't immediately notice it's Sherlock and he is seemingly not amused with the surprise.

News
>
Music News
December 21, 2013 06:00:06 GMT

has released the visuals for his "Sing About Me". Directed by Darren Romanelli, the black-and-white clip is the first of a two-part video series for the track which is featured in his Grammy Awards-nominated debut album "".

The visuals opens with a message from Lamar. It reads, "When the lights shut off, an artist's dream is that their work will stand the test of time. The ones that influence our culture are the ones we most remember. Here, two powerful creative forces come together to elevate the status quo and lay ground to their legacy. This is their poetry. Sing about them. This is part one."

News
>
Celebrity Gossip
December 21, 2013 05:53:19 GMT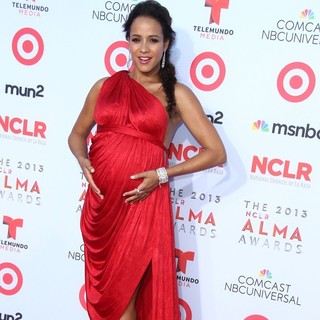 Actress gave birth to twins on December Tuesday, December 17, her co-star on "" Edy Ganem announced in a Twitter post. "You guys!! today is a VERY SPECIAL day [because] @DaniaJRamirez had her babies really early today!!! Sending her love!!!" she wrote.

The actress retweeted the post and some other comments, but she did not say anything about her newborn babies. The new mother only shared a photo of flowers she received at the hospital. "#FlowersFlowers&MoreFlowers THANK YOU ALL!!!" she captioned the photo. Details such as weight, measurement and names are not available.

News
>
TV News
December 21, 2013 05:40:23 GMT

joins in a new video to promote the upcoming episode of "". After hyping up the "Mirrors" singer's return in , the comedian ignores his best buddy in one of the sketches included in the recently-released clip.

"This is happening," the former "SNL" regular and his frequent "" guest excitedly shout in another skit. "It's gonna be a f**ing blast," Timberlake later says, teasing their collaboration on the variety series.

News
>
Celebrity Gossip
December 21, 2013 05:29:35 GMT

Expect some mother/daughter photoshoots as and her 18-year-old daughter Ireland Baldwin now work as models under the same agent. The 60-year-old actress has just landed a deal with IMG Models, which already signed the teen as their member early this year.

"We are proud to be working with a distinguished and talented actress such as Kim Basinger," says IMG's senior VP Ivan Bart. "Kim has a powerful appeal on screen that will lend itself as a strong asset for us to seek innovative partnerships across the modeling and entertainment platform for Kim."

News
>
Music News
December 21, 2013 05:10:57 GMT

performed their "Atlas", which serves as the soundtrack to movie "", at a charity concert in London on Thursday night, December 19. It was the first time the members of the band joined forces to play the song in public.

Vocalist looked very sweaty as he played the piano and sang the track flawlessly. The members of the crowd could be heard singing along. Martin flashed a big smile and jumped up from his piano after he finished the song.

News
>
Movie News
December 21, 2013 05:07:22 GMT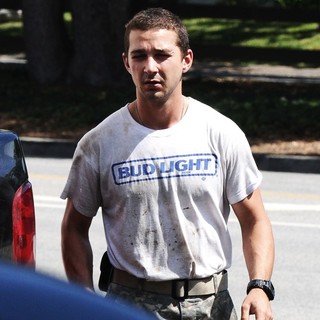 Things continue to get worse for . The former "" star posted on Twitter a series of new notes channeling ' 2009 apology, as more evidences in his plagiarism scandal came to light.

"I have let my family down, and I regret those transgressions with all of my heart," the actor mimicked Woods' words. He added, "I was wrong, terribly wrong. I owe it to future generations to explain why. It starts with this...I'm sorry @danielclowes."

News
>
Celebrity Gossip
December 21, 2013 05:04:07 GMT

Not only did dominate music scene but apparently he was also on top of the high fashion game. The "Suit and Tie" hitmaker was just named the most stylish man of the year in the annual list of best-dressed gents compiled by GQ.

The former star is followed by fellow musician at the runner-up place. The rest of the top 10 list in respective order are , , , , , , and .

News
>
Celebrity Gossip
December 21, 2013 04:55:03 GMT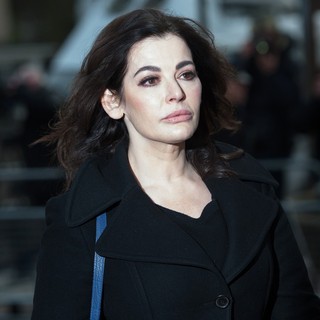 's former assistants, Elisabetta and Francesca Grillo, who were accused of using Lawson's ex-husband Charles Saatchi's credit cards for personal use, have been acquitted of all charges. The verdict was delivered in a London court on Friday, December 20.

The celebrity chef slammed court system in a statement following the acquittal. She wrote, "I am disappointed but unsurprised by this verdict. Over the three-week trial the jury was faced with a ridiculous sideshow of false allegations about drug use which made focus on the actual criminal trial impossible."

News
>
Movie News
December 21, 2013 04:36:13 GMT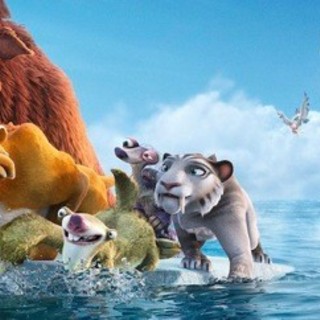 ©
The upcoming fifth installment of "Ice Age" animation franchise has booked a release date. Fox announces that Manny the Mammoth and his unlikely minions will be back for a new adventure in "" on July 15, 2016.

The summer 2016 date was originally occupied by "", another Fox animated film. The movie loosely based on Bruce Zick's novel about a mummy's curse that led to a trip to the Egyptian underworld is now slated for March 23, 2018.

News
>
Music News
December 21, 2013 04:31:47 GMT

jumps on the remix of 's collaboration with , "Do What U Want". The boss of Maybach Music Group lays sexual verses while Kelly adds some new vocals on the DJ White Shadow-produced track, which originally appears in GaGa's "" album.

The remix opens with Kelly singing, "Feel like a remix, yeah/ It must be the remix, yeah." Ross then joins him, rapping, "Photos of the Bawse just to post 'em on a blog/ Get alotta views cause they know we be the top/ Jean Basquiats in the hall, she my work of art so I pin her to the wall."