News
>
Music News
April 23, 2014 09:06:35 GMT

is set to hit the road again this summer. The rapper announced on Tuesday, April 22 that he would headline his annual "Under the Influence of Music" tour with special guests , , , , Mack Wilds, Iamsu!, and .

The tour will open on July 24 at The Pavilion at Montage Mountain in Scranton, Pennsylvania. Wiz will then bring it to several cities across the U.S. including Virginia Beach, Dallas and Morrison. He will also make a stop in Toronto, Canada, on July 29.

News
>
TV News
April 23, 2014 08:53:31 GMT

The CW has given away the first look at the potential "" spin-off via a preview for the new episode of the long-running show. Aptly titled "Bloodlines", the trailer takes viewers to Chicago, where Sam and Dean encounter Ennis Ross, played by Lucien Laviscount, who is a police academy trainee.

The Winchester brothers learn from Ennis that Mafia-esque monster families, unknowingly to humans, "run" the underbelly of the metropolis. Claiming to know more about the city, Ennis insists on joining the ghost hunter siblings as he has a personal vendetta against the monsters.

News
>
Celebrity Gossip
April 23, 2014 08:51:34 GMT

said asked him and to perform "Bound 2" at his upcoming wedding to . Franco revealed the story during an appearance on "" with his "Of Mice & Men" co-stars.

In the Tuesday, April 22 episode, the "" actor said that it all began when he and Rogen made a parody version of the rapper's "Bound 2" music video which also features the reality star. "We did get feedback," Franco said. "Kim loved the video and we didn't hear back from Kanye so we kind of felt like he's not bashing us, but he probably hates it but he's not going to say anything."

News
>
Music News
April 23, 2014 08:33:59 GMT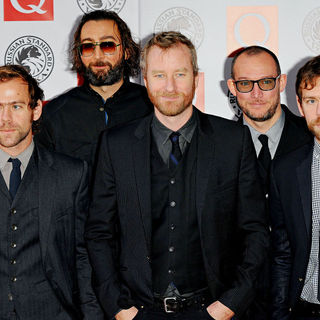 has canceled their plan to play concerts in Russia and Ukraine because of the political unrest in the two countries. The rock band announced the cancellation in a statement posted on their Facebook page on Tuesday, April 22.

"Due to the ongoing political crisis in the region, we are sad to report that we have decided to cancel our shows in Moscow, St. Petersburg and Kiev this summer," the group wrote. "Ticket refunds are available at the point of purchase."

News
>
TV News
April 23, 2014 08:07:43 GMT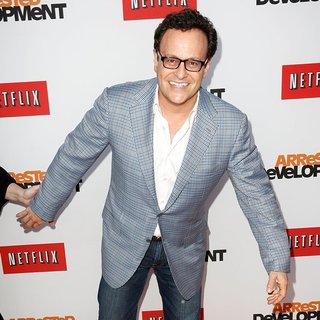 Netflix will continue its partnership with Mitch Hurwitz following the success of "" season 4 which was released via the Internet streaming media. The writer/producer has signed a multi-year deal with the company, so a rep for Netflix has confirmed.

Under the agreement, Hurwitz will create and produce new original series for the streaming giant. "We are lucky to be in business with Mitch Hurwitz, a true genius with one of the most distinctive voices in comedy today," said Netflix's Chief Content Officer Ted Sarandos on Tuesday, April 22. "Mitch's inventive approach to 'Arrested Development' - one of the top TV comedies of this generation - was ahead of its time, and we're fortunate to have him on our team."

News
>
Celebrity Gossip
April 23, 2014 08:06:40 GMT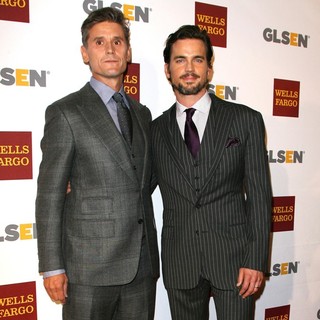 actually has been married to his partner Simon Halls for three years. The star of "" confirms the news in the latest issue of magazine in which he promotes his upcoming project, Ryan Murphy's TV movie adaptation of "". Bomer and the Hollywood publicist have 6-year-old twin sons and an 8-year-old son.

Bomer opened up about his sexuality when he accepted an award at the Desert AIDS Project's Steve Chase Humanitarian Awards in Palm Springs in 2012. "I'd really especially like to thank my beautiful family: Simon, Kit, Walker, Henry. Thank you for teaching me what unconditional love is. You will always be my proudest accomplishment. God bless you," he said back then.

News
>
Movie News
April 23, 2014 08:05:36 GMT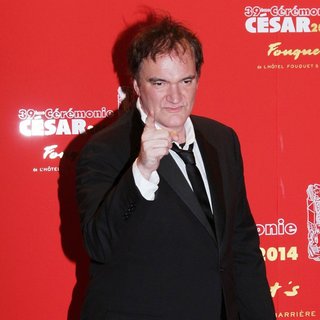 's lawsuit against Gawker has been thrown out of the court. Judge John F. Walter has sided with the gossip site, granting the defendant's motion to dismiss the director's legal complaint. However, the "" helmer is still allowed to re-file the case if there are any key changes. The amendment should be submitted by May 1.

Gawker was sued for linking a copy of Tarantino's leaked script "". The director said, "There was nothing newsworthy or journalistic about Gawker Media facilitating and encouraging the public's violation of Plaintiff's copyright in the Screenplay, and it's conduct will not shield Gawker Media from liability for their unlawful activity."

News
>
Music News
April 23, 2014 07:45:18 GMT

has debuted the music video for "Vida", an English-Spanish track that he has recorded for the 2014 World Cup. Arriving on Tuesday, April 22, the summery clip was shot on a beach in Brazil.

The three-and-a-half-minute visuals mostly features the singer singing, dancing and partying with some friends. The clip also gives glimpses at several people, including teens, elders and children, playing soccer.

News
>
TV News
April 23, 2014 07:31:33 GMT

has paid a visit to "" for the first time since as 's replacement. On Tuesday, April 22, he was introduced as "the very talented" and "the always entertaining Stephen Colbert" by David Letterman as he appeared as a guest on the show.

Talking about taking over the reign on "Late Show", Colbert told Letterman, "I'm going to do whatever you have done. It seems to have gone pretty well, Dave." The current host, however, suggested Colbert not to do it.

News
>
Celebrity Gossip
April 23, 2014 06:57:15 GMT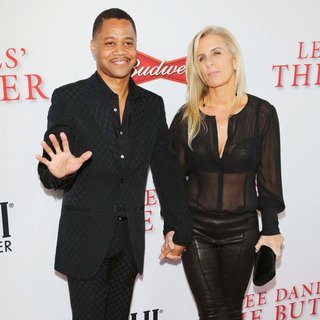 and his wife Sara Kapfer are calling it quits after 20 years of marriage. TMZ reports that Kapfer filed for legal separation on Tuesday, April 22 in L.A. County Superior Court. In the court documents, Kapfer cited irreconcilable differences as reason for the separation.

The Oscar-winning actor and Kapfer got married in 1994 and they have three children together. Kapfer wants joint legal and physical custody of their two minor children. Child support will be determined later.

News
>
Music News
April 23, 2014 06:53:49 GMT

has debuted a new track called "Sheezus". Arriving on Tuesday, April 22, the song serves as the title track of the British singer's upcoming album, "", which is scheduled to hit the stores in early May.

The new song features Allen calling out fellow pop stars who are currently ruling the music industry. The singer name-checks competitors and chart-toppers like , , , and .

News
>
Movie News
April 23, 2014 06:42:14 GMT

The first trailer for coming-of-age comedy "" has arrived online for viewing pleasure. It gives a sneak peek at a ping pong-obsessed teenage boy whose life is changed during his family summer vacation to Ocean City, Maryland in 1985.

Rad Miracle is an outcast who often becomes the target of rich local bullies. He finds an unexpected mentor in his next-door neighbor, played by . The former Ping Pong champion helps him become an expert and turn the table on his bullies.

News
>
Celebrity Gossip
April 23, 2014 06:09:15 GMT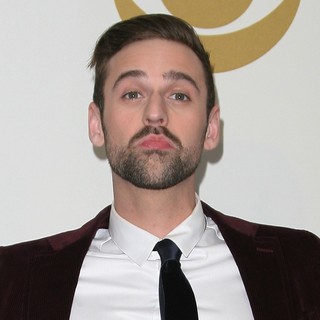 Ryan Lewis, a part of Grammy-winning duo & Ryan Lewis, has shared a personal story of his mother's battle with HIV. On Tuesday, April 22, the producer took to Twitter to share a photo of him and his mother Julie Lewis. The post features a link to a non-profit organization called "30/30 Project" which he created.

"A huge part of what's made me who I am, is something I haven't talked about in interviews. If I could just take a few moments of your time, I'd love to tell you about the strongest woman that I know, my mom, Julie Lewis," he wrote. Lewis' mother contracted the virus in 1984 following an emergency blood transfusion when she gave birth to the star's older sister Teresa.

News
>
TV News
April 23, 2014 05:11:14 GMT

Summer is fast approaching and NBC is gearing up to debut its new show, "". The network has now dropped the first trailer for the pirate drama, giving a look at as the legendary pirate Edward Teach a.k.a. Blackbeard.

In 1715 on the Bahamian island of New Providence, Blackbeard reigns over a rogue nation of thieves, outlaws and miscreant sailors. To gain control of this fearsome society, Tom Lowe (Richard Coyle), a British assassin, is sent to the buccaneers' haven to take down the brilliant and charismatic Blackbeard.

News
>
Music News
April 23, 2014 05:00:51 GMT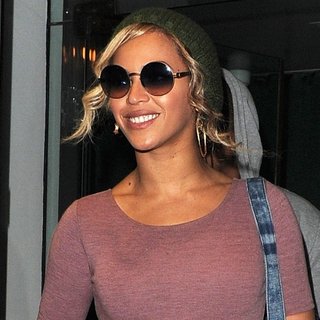 Boots worked a lot with for the tracks in her latest chart-topping album, "". Now, the producer releases his own song called "Dream" and manages to have Beyonce's vocal added to it.

The mid-tempo track, like its title, has a dream-like feel. The first two minutes of the record features Beyonce serving as a backing vocalist for her collaborator. Mid-song, the diva showcases her smooth and amazing vocals as she drops some verses solo.