News
>
Music News
January 29, 2008 09:33:07 GMT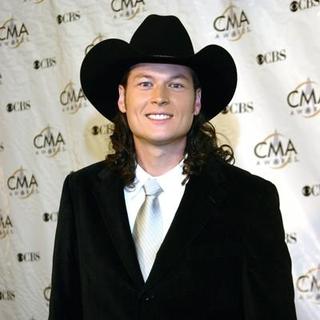 Country singer has decided to add the list of people covering 's 2005 hit 'Home'. Shelton who had it with a taste of country will release his rendition on February 5, according to CMT.com.

In Shelton's version, there won't be a solo voice for his alleged singer girlfriend, , also contributed in the background voice. The song will be attached to the re-release of his fourth studio album '' which date is still determined.

News
>
Movie News
January 29, 2008 09:25:00 GMT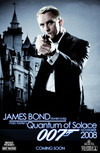 After the title of James Bond's latest film has been announced as "", it seems that the Bond's fans do not have to wonder how the movie is going to be like much longer. Cinematical.com reported that the poster of the much awaited film has been outed.

The poster first was unveiled at The Daily Mail, then the larger version was available via . The poster shows as Bond wearing a black and white suit and aiming his gun straight forward with the background of European-type castle. The one sheet introduces the movie as Marc Foster's "Quantum of Solace".

News
>
Music News
January 29, 2008 09:12:37 GMT

The official second single from 's '' album has received its music video premiere. The video for 'Always Be' was filmed back on January 5 and a preview of it was uploaded on the band's official site and official YouTube account weeks later.

'Always Be' has received radio airplay although no digital and single release have been scheduled. It has entered Modern Rock chart at #22 despite its status as airplay only.

News
>
Music News
January 29, 2008 08:57:54 GMT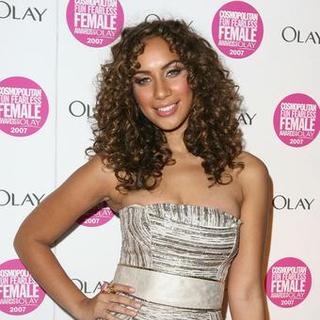 British singer and X Factor winner is on the verge of breaking the U.S. music industry with her '' album. For that, she tapped the assistance of and Madd Scientist and Rock City to revamp the album so that it would be 'Americanized'.

Lewis will add two new songs in the U.S. version, one is a duet with Akon called 'Forgive Me' and the other a collaboration with Madd Scientist and Rock City on 'Misses Glass'. The collaborators were contacted by producer Clive Davies who had helmed the successful U.K. version.

News
>
Celebrity Gossip
January 29, 2008 08:39:57 GMT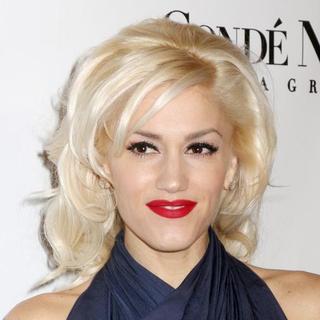 Has been keeping herself away from publication since she decided to take an indefinite hiatus from the band which she fronted, has been hit with pregnancy rumors. UK newspaper The Sun reported that the songbird has confirmed "she is 13 weeks pregnant with bambino number two."

The newspaper quoted a source as saying that Gwen and her musician husband found out the good news "at California's Cedars-Sinai hospital and couldn't wait to share the news with everyone."

News
>
Movie News
January 29, 2008 08:39:07 GMT

The horror comedy fans are given a treat by Screen Gems as the studio released the international trailer of Paul Andrew Williams' latest project "". Though considerably short, the trailer gives out promised that the movie would be hilarious as well as bloody.

Starting off with a narrator stating that strangers aren't welcome, the less-than-two-minutes video footage let out a chilling warning about the horror faced by two kidnappers who take a hide in a wrong place. As the trailer showcases clips of the film's scenes, the children song 'Old McDonald Had a Farm' becomes a creepy background song followed by warning stating, "Trespassers will be mutilated".

News
>
Music News
January 29, 2008 08:22:07 GMT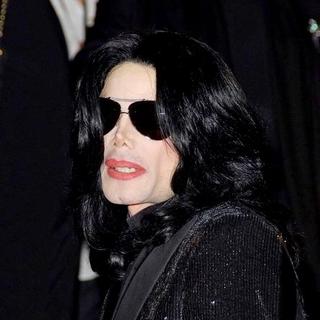 's return to the music scene can be as early as this weekend as it is reported that the pop king will appear at the Super Bowl. The surprise movement is part of the promotion of his upcoming release, ''.

However, sources said that Jackson won't physically appear during the half time, but a TV advertisement for a vitamin-enhanced drink by Pepsi will be broadcast with a Thriller theme instead. The video will be played during the showdown game between New England Patriots and New Giants on Sunday, February 3. After that, the album will also be promoted through "major TV, radio, online and outdoor advertising campaign", New York Post reported.

News
>
Celebrity Gossip
January 29, 2008 08:14:47 GMT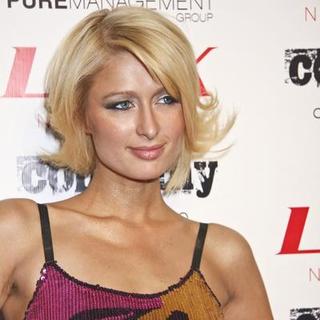 No stranger to exposing her body for publication, goes topless, again, for another magazine cover that is .

Set to be featured on the magazine's February 2008 cover, the hotel heiress and socialite bares her top, poses provocatively in just Calvin Klein panties and a floppy black hat. With her left hand supporting her head, Paris is featured covering her breasts with her right arm.

News
>
Music News
January 29, 2008 07:57:45 GMT

French singer has been accused of lip-synching when she performed at this year's NRJ Music Awards that was held on Saturday, January 26 in Cannes, France. The long-time partner of was caught mouthing her lyrics with no presence of microphone.

Paradis was due to perform her song 'O'J'Te Vois' when she went on-stage without her microphone, leading to speculations that she mimed her words. She was also slammed for a disappointing stage act sending an audience to say "I'm very disappointed. Her album is very good, but she acted as if she didn't want to be here."

News
>
Celebrity Gossip
January 29, 2008 07:24:39 GMT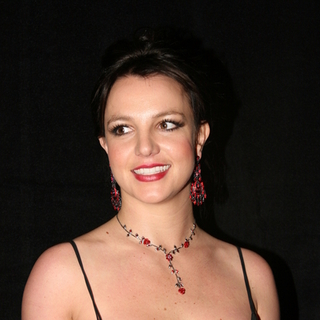 ' drama, once again, continued to escalate when she and her BFF Sam Lutfi got into a huge blowout Monday night, January 28 that the LAPD had to be called into the scene.

Britney had Sam drove her to the gate of her Beverly Hills home when she suddenly jumped out of the car crying for reasons unknown. She, as revealed by her paparazzo boyfriend Adnan Ghalib, then called him, pleaded "Baby, can you come pick me up??" Responded to the singer's "frantic call", Adnan then told her to go into her house and he would pick her up soon.

News
>
Movie News
January 29, 2008 07:11:05 GMT
The "" star is going to star in Nala Films' thriller. According to Variety, the 47-year-old actress will be playing the leading lady in the supernatural horror "".

Based on the script written by Michael Cooney, the film will be directed by Mans Marlind and Bjorn Stein with the budget of about $22 million to $25 million. The film is expected to start shooting in late March in Pittsburgh.

News
>
Music News
January 29, 2008 07:10:43 GMT

Four years after the Grammy-nominated album '', rock singer is back with a brand new album titled '' that had her "lost" in Paris. Slated to be released on February 26, 'Another Country' found Merritt working straight from her heart to communicate her feelings to her listeners.

The Texas native told AceShowbiz how her new album is different from the last one, how she looks at competition in the industry and her other projects beside writing music.

News
>
Movie News
January 29, 2008 06:36:30 GMT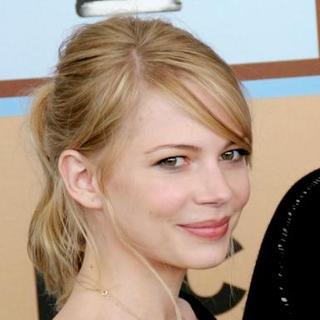 Having its leading actress, , grieving for the sudden death of her former lover, the THINKFilm's upcoming romantic comedy "" has been postponed indefinitely. According to People, the Derek Cianfrance directed-film is put on hold to give the former "Dawson's Creek" cast member time to cope from the death of .

To People, an insider said, "We will hold off until she is ready. The production is in the process of sorting it out in respect to her." Elaborating on the postponement news, the source then added, "We're hoping she will still come back and do the film and are happy to wait. The film is tailor made for those two so of course we would want to wait. You can't get much better than them."

News
>
Celebrity Gossip
January 29, 2008 06:22:59 GMT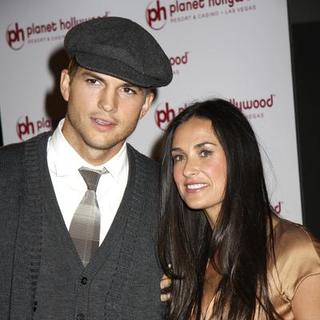 and have turned their backs on Kabbalah, it has been reported.

The Hollywood power couple, who once were devout followers of the mystical off-shoot of Judaism, have sparked rumors they are no longer followers of the faith after failing to visit the Los Angeles Kabbalah center for months.

News
>
Music News
January 29, 2008 06:21:53 GMT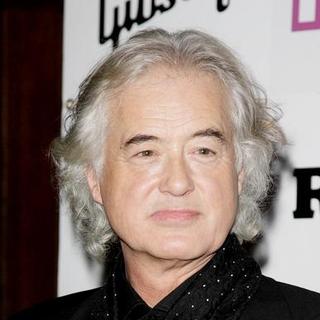 Dying fans of should not put down their hopes for another reunion gig. The band's guitarist, , announced that there won't be any Led Zeppelin appearance, at least not before September.

Page attended a press conference in Tokyo, Japan on Monday, January 28 to promote the band's latest release 'The Mothership'. When asked whether there is further plan to get on stage, Page replied that vocalist has another project that he has to complete with . "He's really busy with that project, certainly until September," Page explained. "So I can't give you any news on anything at the moment."