News
>
Celebrity Gossip
September 08, 2006 03:43:42 GMT
Youngsters could not stay away from trend. Everything from fashion, shoes, accessories, to bag. And to meet today's young consumer demand on what is in-mode, designer Peter Dooney introduces a new collection of handbag with as the model.

And so, the 16-year-old will appear in the company's new ads which is slated to debut in the themed "Young Hollywood" October issue of Teen Vogue.

News
>
Celebrity Gossip
September 08, 2006 03:14:07 GMT
would not stop creating media frenzy. The hotel heiress keeps creating abuzz following her much-talked debut solo album "Paris" when she was arrested on Thursday Sept 7th on a misdemeanor charge of suspicion of driving under the influence.

On her arrest, police officers said Paris was pulled over just before 12:30 a.m. because she was observed driving her Mercedes-Benz erratically. The field sobriety test, conducted at the scene, showed the symptoms of intoxication and so the socialite was arrested at 12:30 a.m. with driving under the influence charges.

News
>
Movie News
September 08, 2006 02:44:33 GMT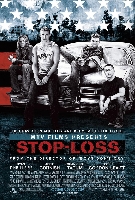 Continues to assemble its cast, "" has added two more stars namely and in the line-up, The Hollywood Reporter has revealed.

Joining in the list, Gordon-Levitt is billed to play a soldier from U.S troops sent to Iraq who returns to his home only to face a failing marriage and tough time readjusting to civilian life. Meanwhile, Olyphant will portray a no-nonsense military man named Lt. Col. Boot Miller who is responsible for the re-enlistment of the troops to Iraq.

News
>
Celebrity Gossip
September 08, 2006 02:39:52 GMT
The 79th Annual Academy Awards is about to come and the Academy of Motions Pictures Arts and Sciences officially announced Thursday September 7th the recruitment of as the event's host.

Thus, the duty will become the popular daytime talk show host's first time ever to hosting the Oscars show and first appearance on the award show.

News
>
Celebrity Gossip
September 08, 2006 02:19:12 GMT
Hold your breath, gets robbed. The movie star had a handbag stolen at London's Heathrow airport on Thursday September 7th, her spokeswoman Leslie Sloane-Zelnick said.

Lindsay, who has just returned from her recent trip to Venice, had her Hermes bag containing "a quantity of jewelry", reportedly worth over $1 million, stolen and she quickly reported the theft to officials at Scotland Yard.

News
>
Movie News
September 08, 2006 02:12:41 GMT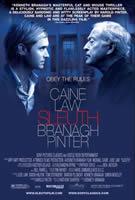 This time is going to do a remake. Variety has learned that the British filmmaker has been tapped to direct "", a new version of the 1972 drama film which was based on the Anthony Shaffer's play.

Financed by Castle Rock, pic revolves around a brilliant thriller writer and social fixture who arranges a complex revenge plan to his wife and her lover, a young hairdresser, after losing her to the man. Production of the film is scheduled to begin production in January at London's Twickenham Studios with also starring and Harold Pinter adapting the script.

News
>
Music News
September 08, 2006 01:51:08 GMT
was one of the many performers took the stage at this year Fashion Rocks, held at the legendary Radio City Music Hall in New York City.

The newbie performs together with music act The Pussy Cat Dolls, taking on 's featured role on the recorded version of their latest single, "Buttons".

News
>
Celebrity Gossip
September 08, 2006 01:04:02 GMT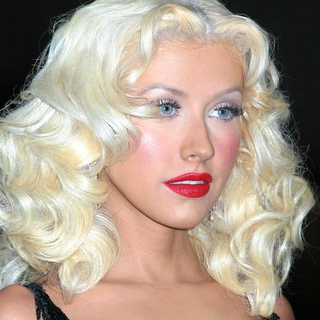 This year Fashion Rocks is a huge success. Liven up with various music and numbers of Hollywood's famous figures, the event left unforgettable memory in every attendance's heart.

Among those enliven the celebration was . The veteran musician entertained the crowd at New York's intimate Rose Hall with some of his greatest hits, like "Daniel," "Benny and the Jets," "Rocketman," and "Tiny Dancer" before then treated guests to songs from his latest album "".

News
>
Celebrity Gossip
September 07, 2006 09:44:39 GMT
Poor , shall we say that? The newly divorcee reportedly has been dumped by new boyfriend after just one week.

Despite the many previous reports mention the twosome are in love, friends of the singer said that feeling Jess has made use of him to get the media attention, Meyer then decided to dump her.

News
>
Celebrity Gossip
September 07, 2006 09:31:53 GMT
The baby has yet come to the world, but has prepared a name for her new daughter. The pop superstar seemingly wants to get prepared for everything in relation with her second child.

Per NY Daily News it is reported that Spears is planning to name her new daughter Jailynn which is widely believed as a way to honor her parents, Jamie Spears and Lynn Spears, and her little sister, Jamie Lynn Spears.

News
>
Celebrity Gossip
September 07, 2006 09:09:11 GMT
The White House publicly announced Wednesday September 6th that President Bush intends to appoint to the President's Committee for People with Intellectual Disabilities.

The American Idol runner up once worked as a YMCA counselor before having his singing career took off.

News
>
Celebrity Gossip
September 07, 2006 07:57:17 GMT
GQ magazine has just held its annual ceremony in London and chosen as one of its big winners is who during that feast was chosen Man of the Year. The former Beatle was noted for his latest album "" released in September 2005, as well as his recent successful tour of America.

McCartney could not attend the ceremony to accept the honor, but still GQ Editor Dylan Jones praised the star as "not only one of our greatest living legends, he's also probably the most dignified."

News
>
Celebrity Gossip
September 07, 2006 07:21:32 GMT
Being famous has its ups and downs. And the downs part hit .

The husband of pop superstar admitted in an interview with talkshow host , aired on Wednesday, it is difficult for him being compared to his superstar wife.

News
>
Movie News
September 07, 2006 06:38:31 GMT
A biopic of Dean Martin is in progress to be brought up to the silver screen. The "Joan of Arcadia" star has successfully obtained the film rights to a biographical memoir of the late prominent American actor/singer written by his daughter, Deana Martin, her publicist has confirmed Tuesday, September 5.

Entitled "", just like the book's title, the film will be produced by Mantegna alongside his producing partner, Danny Ramm, with a possibility for the actor to come up as a cameo. In the meantime, the script, which will be written based on the memoir, is expected to be completed by this year's Christmas.

News
>
Celebrity Gossip
September 07, 2006 06:00:02 GMT
All in all, breaks her silence and she reveals all to Vanity Fair magazine, carried in it the first ever photo of Suri Cruise, snapped by famous photographer Annie Leibovitz.

Speaking on the long circulating rumors on husband , daughter Suri, parents, and her siblings, Katie claims it had been "heartbreaking", telling the publication that the gossip "eats away at me because it's just not okay... Some of the crap that's out there - the stuff that's said about my parents and my siblings (implying that they didn't approve of her relationship with Cruise) - it's really frustrating the amount of s**t that's out there."