News
>
Movie News
April 16, 2008 03:25:39 GMT

As it has been hinted earlier in the red band trailer, future audience to "" may expect to be exposed to some nudity scenes in the adventure comedy flick. In MTV's article about the new wave of nudity, it is revealed that and the two leading actors of the Warner Bros' film bare their butts for the camera.

According to the music network, the two characters will be seen attending a "bottomless" party. Allegedly before taking their pants off, the obviously overjoyed Harold played by Cho said to his fellow stoner friend, "Let's face it: Pants are overrated - let's take them off." Aside from exposing the two thesps, the particular nude scene will also picture various naked shots.

News
>
Music News
April 16, 2008 03:23:01 GMT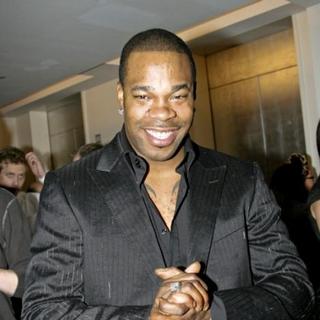 More and more clash of genres are brought up to the surface these days. Rapper has nabbed a collaboration with rock group to do a song called "We Made It" that will appear on Rhymes' new set, "" as the first single. The track itself is a joint production between Cool & Dre and Linkin Park's DJ, Mike Shinoda.

Not only that, a video has been shot for the single in Los Angeles on Tuesday, April 15 with director Chris Robinson. However, from Linkin Park's camp, only Shinoda and vocalist will appear on the video. No premiere date has been set up yet.

News
>
Celebrity Gossip
April 16, 2008 03:11:40 GMT
Emilio Diaz, the father of Hollywood famous actress , died suddenly on Tuesday morning, April 15. The 58-year-old man has died of pneumonia, it's been claimed.

TMZ which first posted the report, wrote on its website that Emilio who lived in Seal Beach, California, had recently developed the flu which ended up turning into pneumonia. There have yet comments issued by Diaz or her family members about the unfortunate.

News
>
Music News
April 16, 2008 03:02:00 GMT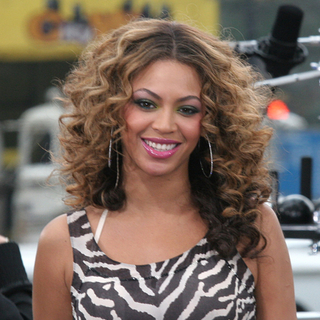 Words are rive that is ready to retire after releasing her next album. New York's DailyNews heard from Beyonce's cousin, Angelica Knowles, that the singer plans to end her music career to back up her rumored husband on his next venture.

Post departing from Def Jam, Jay-Z reportedly is setting up his own label The Carter Music Group under his deal with Live Nation and Beyonce is slated to be one of the heads there. Rumor has it that Beyonce has scouted a talent in an R 'n' B artist named Chelsea Thomas and will make the newbie her first protege. No comment yet from Beyonce's camp.

News
>
Celebrity Gossip
April 16, 2008 02:22:29 GMT
People for the Ethical Treatment of Animals (PETA) gives a special treat. The animal rights group has called off a ceasefire against the popstar after noting she hasn't been wearing fur this season and declaring that "she's clean". It, above all, gives the singer and her supposed husband a fake fur throw as a wedding present.

"From all of us at PETA, we wish you much happiness in your life together," PETA Senior VP Lisa Lange wrote in a card the animal welfare group sent to the celebrity couple. "Please accept this faux-fur throw with many good wishes and a hope from us that together, you'll be a fur-free couple!"

News
>
Movie News
April 15, 2008 09:46:39 GMT

The sport programming broadcaster ESPN are going to tackle a feature film project. According to Hollywood Reporter, the cable TV network have announced on Monday, April 14, that they have been aboard 's biopic project about the Brooklyn Dodgers star Jackie Robinson.

In the announcement, it is revealed that ESPN is going to co-produce the film "Untitled Jackie Robinson Project" through their ESPN Films' banner. It means that they will also team up with producers Tracy Falco, Howard and Karen Baldwin and Andrew Cohen as well as other production companies that consist of Redford's Wildwood Enterprises and Baldwin/Cohen Prods.

News
>
Celebrity Gossip
April 15, 2008 09:36:00 GMT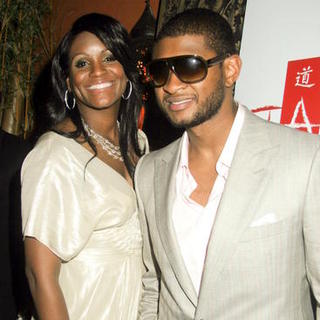 Could it be true that 's wife Tameka Foster is pregnant again? MediaTakeOut claimed to have heard whispers that she "may have another bundle of joy on the way."

Cited a source close to the couple, MediaTakeOut wrote on its Website Usher and Tameka have been actively trying to have another child and she may already have carried a bun in the oven. "Usher wants at least two more children with Tameka, so they're not wasting any time," so said the source. Tameka, still according to the source, regularly monitors her ovulation schedule. No comments from her or Usher just yet about the pregnancy speculation.

News
>
Movie News
April 15, 2008 09:21:16 GMT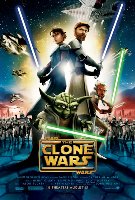 Though the leaked "" has been quickly pulled from YouTube, the fast action taken by the Star Wars' bosses apparently didn't stop the details of the footage from being let out. Noting that he has seen the bootleg trailer, Travis Fickett of IGN let out what the trailer promises for the animation film through bits of description.

Stating that the 3-D version of the George Lucas' famous "Star Wars" films picks up a war story, Finkett explained that the trailer previews many combats which is accompanied with energetic music that include "Duel of the Fates" scores from "Star Wars: The Phantom Menace". Some of the battles feature Jedi in action, some others show the war without the Jedi. Further, it is stated that the war scenes also let out the droids, clone troopers as well as dozens of various vehicles and ships.

News
>
Music News
April 15, 2008 09:08:19 GMT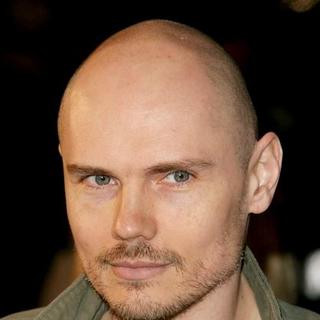 On Monday, April 14 it was announced that will be inducted to Hollywood's RockWalk for their credibility in music field. Their induction ceremony will take place at the Hollywood Guitar Center on April 23 at noon. They are also scheduled to make a performance outside the store.

The band's remaining members vocalist and guitarist Jimmy Chamberlin reportedly will be present during the ceremony to press their hands on the prepared cement. The molded handprints would later be put alongside those by other rock icons like , , , , , and .

News
>
Movie News
April 15, 2008 08:23:13 GMT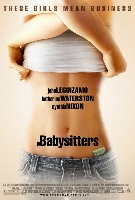 The restricted trailer of the drama comedy "" featuring one of the stars from "", , has circulated on the interwebs. The video footage takes as long as 1:43 minutes to be viewed.

The footage begins with bits of clips previewing the ordinary and boring life of Shirley, the lead character played by Katherine Waterston. The trailer then revealed that Shirley has a part-time job as a babysitter and that she has a crush on a man whose children she takes care of. As the story footage continues on, it can be seen that Shirley and the man bring their flirtation to a serious level which eventually led Shirley to be a "call girl".

News
>
Celebrity Gossip
April 15, 2008 08:14:03 GMT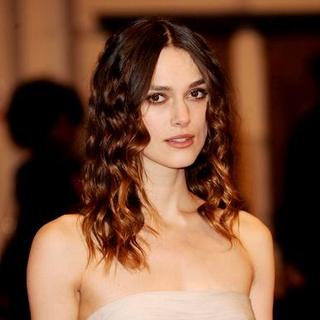 It appears that and her actor boyfriend are taking their romance into a higher level with a plan to buy a new 2 million pound sterling London home to help keep them close to one another. The pair reportedly are looking for a property in Notting Hill.

Keira and Friend were co-stars in the 2005 drama romance "." They've been dating since then. There have been rumors that they are engaged to be married, but both of them denied the claims.

News
>
Movie News
April 15, 2008 07:34:07 GMT
As in Newsweek noted that Pixar is more likely to rent the famous ruins of Pompeii to be a film set came out, many speculated that the film intended to be shot there may have been Warner Bros. Pictures' latest movie project "". However, further reports suggested that the earlier rumors maybe a false one after all.

On the speculation, Slash Film noted that The Pixar Blog has pointed out that the Brad Bird-directed film probably won't need the filming of the famous site near Naples, Italy as the film, though is set in the early 20th century, tells the story of the eminent earthquake occurred in San Fransisco, California. Further, Slash also explained that the James Dalessandroonce's book from which the film is adapted never mentions the location.

News
>
Music News
April 15, 2008 07:34:04 GMT
Although the single "Birthday Girl" has been dropped from ' new set, a video is still made for the -featuring song. The Hip-Hop band,however, refused to appear in the video and instead hired porn star Sasha Grey to be the titular character. Rik Cordero directed the clip.

"Birthday Girl" was eliminated from their April 29 album "" due to its idea that differs from the rest of the album's tracks. The band wanted to keep the political essence of the CD. Member ?uestlove explained, "It was just sticking out like a sore thumb. Initially it was going to kick-start the record ... but then that didn't work. Then we were going to have a 'halftime' thing where it was gonna come in the middle of the record as a break from the political thing, but that didn't work, either." The single is available on iTunes.

News
>
Music News
April 15, 2008 06:53:34 GMT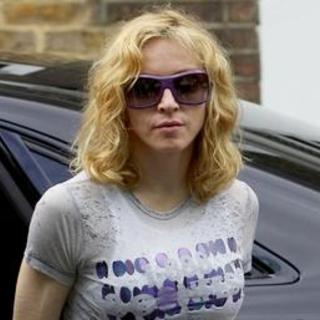 has made up a plan to perform live for the first time in support of her upcoming release "". The "Take a Bow" singer has booked a performing slot at New York's Roseland Ballroom on April 30 and she has a specific plan for this concert which is dubbed by Warner Bros as "historic event".

True to her nature in breaking the traditional ways, Madonna prefers to have her fans queuing up in front of the venue to get the tickets rather than purchasing it on-line. She, however, will also broadcast the concert on the web live and simultaneously in several sites for U.S. users only. The footage will then be available outside the States on May 15.

News
>
Celebrity Gossip
April 15, 2008 06:53:24 GMT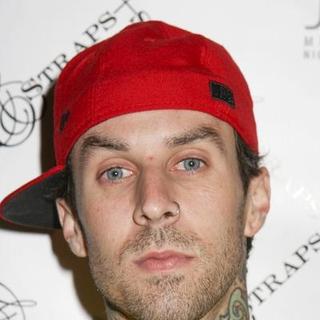 has settled a lawsuit he brought in January against Rockstar energy drink company for illegally using his name and image. Terms of the settlement were not disclosed in court papers filed Friday, April 11 in Superior Court since the deal was still tentative.

The agreement is expected to take about 45 days before a Los Angeles Superior Court finally signs it off. Another hearing for the case has been scheduled for Thursday, April 17.