News
>
Music News
May 14, 2007 04:51:38 GMT
takes on the baton from to pick three unsigned artists for Glamour Reel Music Contest. In the event conducted in a joint force with Glamour magazine, she will then determine and direct the video for the winner.

Paula Campbell, Tiffany Evans and Samantha Jade are the lucky ones who will compete by showing their real talent. One of them will be crowned the winner through online voting on Glamour.com. Ciara will then make her directing debut whereby the result is going to be displayed on the magazine's website in August.

News
>
Music News
May 14, 2007 04:18:48 GMT
and 's successful collaboration proved to be addictive that they decide to get on with the next project. Only this time, it will be a bit 'rocky'.

Furtado revealed in recent interview that she would work with Timbaland to form a rock band that is not exactly 'rock' but more into alternative and 'left field'. While the project is still dangling in the air, the two have argued over the band's name. "We keep arguing over names," Furtado said. "I want these really weird, subversive names, and (Timbaland) wants these mysterious, like, 'Lord of the Rings' kind of names. We can't decide."

News
>
Celebrity Gossip
May 14, 2007 04:18:39 GMT
is in it for the art. The actor, who usually earns millions by making movies, has agreed to return to the London stage later this year, playing Shakespeare's arch villain Iago in ''Othello."

The "Star Wars" star reportedly will earn a mere $790 a week, which is the standard minimum wages for an actor in Britain. The Scottish star will appear opposite starring as Othello and as Desdemona.

News
>
Movie News
May 14, 2007 04:07:38 GMT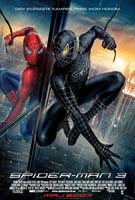 Blockbucter title appears to still dominate film audience's attention as "" triumphantly holds its position as the top holder on weekend domestic box office ended May 13, 2007 for a great tally of $58.1 million.

Though the number is a hefty 60 percent drop from the superhero saga's record debut a week earlier, it turns out to be over six times more than that collected by runner-up "" since the zombie feat only manages to pull $9.8 million in its first spin on the chart. Poor opening also afflicts another newcomer "" which merely gains $6.7 million for its third-place feedbag.

News
>
Celebrity Gossip
May 14, 2007 03:56:17 GMT
The speculation is true. is set to star in the hit British sci-fi show "Doctor Who."

The pop superstar does confirm her going to appear on the show, saying, "Yes...my gay husband (stylist, William Baker) is so excited about it! But I'm not going to play a villain."

News
>
Celebrity Gossip
May 14, 2007 03:21:59 GMT
gets into trouble. The Hollywood hunk is facing a civil suit brought by his neighbors who claim he damaged their property when he built himself a basketball court.

In the legal documents, filed Thursday May 10th in Los Angeles Superior Court by Ronald and Joan Linclau, it is said that "DiCaprio's backyard renovation for the recreation area has caused damage to their uphill property since July 2004."

News
>
Music News
May 14, 2007 03:12:25 GMT
's anticipated announcement regarding online catalogue may receive a milder enthusiasm from Apple Inc. Though with the tremendous popularity of the legendary band, analysts think that the catalogue availability won't be a "needle mover".

While currently no digital music company has settled a deal to sell Beatles songs online, Apple Inc's iTunes is the most likely to be the biggest player in the game. Analysts however said that at 99 cents a song, the company wouldn't receive a big profit like it seems to be. Analyst Matthew Kather said, "Having the Beatles on iTunes is fabulous, but it's a non-event."

News
>
Celebrity Gossip
May 14, 2007 02:50:44 GMT
Will 's life get better now that he's just signed up for a starring role in an American comedy/drama TV show? What do you think?

The troubled singer has just announced he's going to make acting debut in a US TV comedy show "Ellie Stone," alongside English actor .

News
>
Music News
May 14, 2007 02:29:05 GMT
To roll 's career back up the hill, and others have stood behind her, ready to make a great come back. Though still early, Akon has seen what might be the come out of this project.

"The voice is there; I don't think anyone could ever take that from her," Akon said. "As long as we apply that voice to hit records, she'll be right back where she left off."

News
>
Celebrity Gossip
May 14, 2007 02:27:00 GMT
She has had a successful singing career and has just launched her own fashion line. And now is about to pen a book.

The songstress is said to have been offered half-a-million dollars deal to write her own non-fiction book. Rumor has it that she could earn an estimated £250,000 for the book project.

News
>
Celebrity Gossip
May 14, 2007 02:05:01 GMT
was arrested Friday night May 11th, but was released soon after posting $50,000 bail.

The rapper was arrested on suspicion of making criminal threats after police searched his Glendale, CA home for more than three hours over an alleged incident happened in February 2007.

News
>
Movie News
May 12, 2007 08:11:20 GMT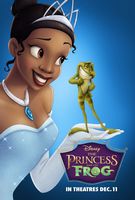 It's still two years later before it can greet the moviegoers in theaters yet protests have already been addressed to Walt Disney Feature Animation's "The Frog Princess", which marks the studio's return to the traditional 2D version.

According to Disney watcher Jim Hill, the rage directed to the flick was for its alleged racial and ethnic insensitivities that were detected in its original announcement of the film. Most debated about was its title, which might be regarded as a slur on the French, as well as the name of the main character, Maddy, that reportedly was sounded too much like Mammy.

News
>
Music News
May 12, 2007 07:59:57 GMT
British new sensation will write a song for Irish band . The exquisite and unique sound that Mika has written in his debut album "" is hoped to bring freshness in Westlife's new album.

"Mika has given pop a good kick start again in the fun department and turned around many opinions that the scene had perhaps gone a little stale," a source told Daily Star. "Westlife have been around for nine years now and want to freshen up their sound so Mika is exactly the man to do that."

News
>
Movie News
May 12, 2007 07:13:44 GMT
Well, it's still quite a long way there before moviegoers can see "" march toward the big screen, but Warner Bros. Pictures apparently has begun its first step in establishing a medium between the project and its fans.

Yes, the company has just launched a teaser page for the highly-anticipated flick on the net, which can be accessed . Nothing submitted yet except for a picture of the Batman signal in the middle of it.

News
>
Celebrity Gossip
May 12, 2007 07:10:32 GMT
is broke and thus trying to cash in no matter how and what. The singer sues ex-wife , seeking spousal support and changes to the custody arrangement for their daughter Bobbi Kristina.

In the court documents filed in Orange County, Calif., Brown claims financial and emotional problems prevented him from filing a response to Houston's divorce petition, saying "After Whitney and I separated, I had nowhere to go and very little money to live on. I was, for all intents and purposes, homeless."