News
>
Movie News
March 15, 2007 03:47:19 GMT
Not yet reached one year old, Shiloh Nouvel Jolie-Pitt has already followed the trail of her parents in film industry. Yes, this baby girl of has reportedly made a cameo appearance in the hunk's latest big screen project, "", which was shot in New Orleans, Louisiana where he has been settling in for couple of months.

A source revealed to National Enquirer magazine that Shiloh's inclusion in the movie was actually accidental after the twin sisters hired to take turns playing the daughter of 's character "wouldn't settle down." Upon learning this situation, Pitt quickly came to an idea to put Shiloh in as replacement.

News
>
Music News
March 15, 2007 03:31:58 GMT
A case of label dumping for a new one has occurred among , Starbucks Record and Capitol Records. McCartney who has stayed under Capitol Records' wing for 43 years left the recording house for brand new Starbucks Record.

As a former member of , McCartney has recorded songs with his band for Capitol since 1964. Though he stopped recording for the label momentarily in early '80s, he eventually returned to Capitol. It is reported that the Capitol party is overwhelmed by this incident yet is quite prepared. "They knew it was coming. They did nothing for the Chaos album, and they were reminded that McCartney's entire contract was ending," a source told.

News
>
Celebrity Gossip
March 15, 2007 03:06:13 GMT
She moves fast. arrived in Vietnam on late Wednesday night March 14th, less than 24 hours after it is reported that her adoption application is being processed quickly and she could pick up her new son within a few weeks.

The actress was photographed with son Maddox on their arrival at Ho Chi Minh City, where she is expected to attend an adoption ceremony with Vietnamese officials the next day. And if all goes smoothly, Jolie could bring the child home by the weekend, officials said.

News
>
Movie News
March 15, 2007 03:02:46 GMT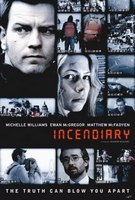 The beautiful duo from the upcoming "" is back for more. Yes, and have reportedly been picked up to topline "", a contemporary drama about the emotional aftermath of a suicide bombing in London, with co-starring.

Based on a novel of the same name by British author Chris Cleave, the picture revolves around a woman whose world turns upside down after her husband and baby boy both are killed in a suicide bombing at a soccer match while she herself was cheating on him at the time. Billed as the devastated woman is Williams while McGregor and Macfayden will play the man whom she has an affair with and her deceased husband's former superintendent, respectively.

News
>
Music News
March 15, 2007 02:38:00 GMT
Amid his Latin America tour, extends his tour to visit North America and Canada. Dubbed "Black & White" tour, 17 cities have been announced in the artist's official website.

The tour will start on April 17 and temporarily run through May 20 since more dates are yet to be announced. First city that Ricky will visit is San Jose, California and then he will stop by in major cities such as Los Angeles, Las Vegas, Toronto, Miami, Orlando, etc.

News
>
Celebrity Gossip
March 15, 2007 02:32:26 GMT
Is that inspiring? We leave it all to you to answer. The actress who is famous for her child adoption, apparently, has become a very big influence for other Hollywood celebrities to have adoption. And after the many others, could be the next.

Rumor has it that Jessica's maternal instincts have been aroused. She wants to be a mother and since she has yet married, adoption might be the best solution. Per NY Post it is reported that what's getting her ready for motherhood are her dogs. They're putting her into the maternal care giving mode.

News
>
Movie News
March 15, 2007 02:15:14 GMT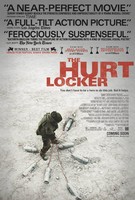 Probably this could be the dream team moviegoers often imagine of. Production Weekly has learned that , , , and are joining forces to highlight an Iraq-set action drama entitled "."

Set to enter production later this spring, the project centers on an elite Army bomb disposal unit who get forced to play a risky game of cat-and-mouse in the chaos of war and have to come together in a city where every person is a potential enemy.

News
>
Celebrity Gossip
March 15, 2007 02:05:06 GMT
It really is a blessing in disguise for . The troubled pop singer who is in rehab has already found new love, it has been reported.

Britney is said to have fallen for Jason Filyaw, the 33-year-old lead guitarist of rock band Riva, whom she met at her Alcoholics Anonymous meetings.

News
>
Movie News
March 14, 2007 09:58:10 GMT
On high spirit to repeat his "" success, Frank Coraci has come onboard to helm a high-concept adventure comedy titled "" which is a joint production of 20th Century Fox and Terra Firma Films, The Hollywood Reporter has revealed.

Being under wraps for quite a long time since its rights got obtained in 2004, the flick focuses on a group of working-class men who break free from their mundane lives and sail to the high seas using the yachts of their greedy former bosses. In the process, however, they eventually find their manhood by becoming modern-day pirates.

News
>
Celebrity Gossip
March 14, 2007 09:40:13 GMT
Shortly after revealing her willingness to give hand at acting, scores one. The pop songsters has signed on to appear in an episode of "CSI: New York."

"Christina's a fan of the show, and we're excited to have her. The episode will probably explore the topic of battered women," executive producer Anthony Zuiker confirmed.

News
>
Movie News
March 14, 2007 09:24:10 GMT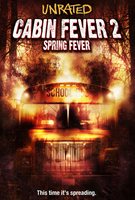 In the follow-up to the inclusion of both Alexi Wasser and Larry Fessenden, Tonic Films has delightfully brought more talents into the cast of its "", along with two old members from its predecessor, "."

Included in the new lineups are "30 Rock" star , Mark Borchardt, Noah Segan, Marc Senter, and Rusty Kelley while those set to reprise their role will be none other than Rider Strong and Giuseppe Andrews, who return as Paul and the oddball Deputy Winston, respectively.

News
>
Celebrity Gossip
March 14, 2007 09:21:30 GMT
will take a break from his hectic schedules as governor to guest star on NBC's "The Apprentice: Los Angeles."

The California governor is slated to make an appearance on the show Sunday March 18 (10-11 p.m. ET).

News
>
Music News
March 14, 2007 09:07:16 GMT
Not only receiving the induction ceremony in Rock and Roll Hall of Fame, is also giving out something. In that evening, the band presents "Number 9 Dream", a song by which is re-recorded to be included in charity album "Instant Karma: The Campaign To Save Darfur".

Involving original members, Michael Stipe, Peter Buck, Mike Mills, and drummer Bill Berry who retired in 1997, the track will be the album's first single released. It debuted in radios on March 12, the same day the band received the induction ceremony.

News
>
Celebrity Gossip
March 14, 2007 08:47:12 GMT
British soul star is supportive towards People For The Ethical Treatment of Animals (PETA). The music recording artist is starring in a new PETA's online advertisement promoting vegetarianism.

Once voted the World's Sexiest Vegetarian in a 2005 PETA poll, Stone poses with a chicken in the ad reads, "I'm a singer, a songwriter, a performer, and a human being accepting of all sizes, shapes, colors and species. I am Joss Stone and I am a vegetarian."

News
>
Movie News
March 14, 2007 08:45:31 GMT
Woody Allen at last gets what he has been eyeing of lately. The famed filmmaker for the third time has successfully had onboard to take part in his untitled Spanish project, making the beauty the actress he has used most frequently since his early runs with and .

Previously featured in Allen's "" and "", Johansson, together with "" star , therefore joins previously-announced and in the cast lineup. The New York native is last seen playing in Christopher Nolan's "" and will next grace the big screen through "" which opens April 20 this year.