News
>
Movie News
November 03, 2007 06:34:21 GMT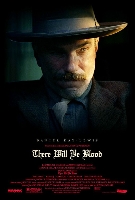 After those of promo and international version, a domestic trailer for Paul Thomas Anderson-directed "" finally has made its way to land safely on the net by now.

Taking over two minutes to spin, the piece can be accessed through page at AceShowbiz. The main focus here is none other that lead character Daniel Plainview, played by , who delivers intense and gripping monologues as the trailer spins.

News
>
Celebrity Gossip
November 03, 2007 06:08:23 GMT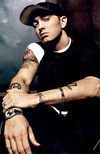 Two times divorce from the same person, , is off the market. The rap star who twice divorced from former wife Kimberly Anne Scott is back on the dating saddle again, reportedly romancing a hot blond Detroit hairdresser turned music studio manager Marni Bright.

Bright is said to bear a striking resemblance to Kim. "Marni works at FBT Studios in Michigan where Eminem records. She is the spitting image of Kim and he is smitten with her," so a source told the New York Post newspaper. "She has dumped her boyfriend, who she has been with for four years to be with him."

News
>
Movie News
November 03, 2007 05:50:20 GMT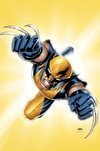 Details about story and shooting locations of "" could be spoiled by now as Stuff.co.nz seems to have tons of information regarding the project which is about to get shot soon.

Pic is claimed to mostly get filmed at Fox Studios in Sydney, Australia with events taking place in the 1970s. Other locations reportedly will include those at Arcadia Station and Deer Park Heights as well as Kingston Beach, Milford Sound, Rees Valley, Skippers Canyon, and Naseby Forest.

News
>
Music News
November 03, 2007 05:17:18 GMT

Meet , a new pop/rock act ready to take a huge leap in music industry. The Estonian native won the second place in 2004 Eurolaul, a local competition to search representative for Eurovision contest, and was signed to Island Def Jam in 2006.

The 20-year-old will release her debut album '' in 2008, giving out the title track and infectious hit 'Walking on Air' to give first impact. Both singles are available for listening on her MySpace, along with other tracks by her.

News
>
Celebrity Gossip
November 03, 2007 04:23:16 GMT
We have yet enough rumors on dating cyclist . The supposedly new hookup has been allover the news lately with their being spotted almost everywhere in New York. Hot on the heels of their romance rumors now comes a new report that suggests Ashley's twin sister has also scored herself a new man who happens to be professional hockey player Sean Avery.

Unlike Ashley and Lance who're far apart in age, Mary-Kate is six years younger than Avery. TMZ.com quoted sources as saying things are getting hot between the new hookup. No obvious evidence available of their being together but Avery is said to have been seen squiring Mary-Kate all over the Big Apple.

News
>
Movie News
November 03, 2007 04:13:53 GMT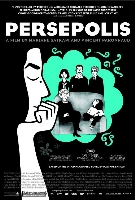 Recognized to be the most original and imaginative debut feature screened at this year's Times BFI London Film Festival, animated flick "" was granted the BFI Sutherland Trophy on Thursday, November 1, 2007.

Announcement was made during the closing-night gala of the 51st edition of the festival held at London's Odeon Cinema in Leicester Square. The honor then got presented by member of the jury Natalie Press to Candy Vincent-Smith from Optimum Releasing on behalf of directors Vincent Paronnaud and Marjane Satrapi who both were unable to attend the presentation.

News
>
Celebrity Gossip
November 03, 2007 03:39:15 GMT
Like the old saying goes, people can't buy love. Having a successful career in the music industry and have been married for 34 years appear to be not enough for and his wife to maintain their husband-and-wife union. The couple is heading for divorce, it has been reported.

Deborah Santana has on October 19th filed for divorce in Marin County Superior Court, citing irreconcilable differences. No more details being made public, with Carlos' publicist, Michael Jensen, said the case is "a private matter and there is no comment."

News
>
Celebrity Gossip
November 03, 2007 03:29:01 GMT

Two A-list Hollywood actors and two prominent filmmakers took home kudos on Thursday night (Nov. 1) as the British Academy of Film and Television Arts/Los Angeles (BAFTA/LA) held out its 16th annual BAFTA/LA Cunard Britannia Awards at The Century Plaza Hotel in Los Angeles.

Oscar winner finally picked up the Stanley Kubrick Britannia Award for Excellence in Film while fellow thesp was deemed British Artist of the Year. Joining them as the honorees were "" helmer Martin Campbell and New Zealand-born British screenwriter Richard Curtis, who accepted the John Schlesinger Award for Excellence in Directing and Humanitarian Award, respectively.

News
>
Celebrity Gossip
November 03, 2007 02:50:10 GMT

There's no way that will get better with age. The mother of two who keeps going from one low to another is digging her own grave with her another run in with the law. Has just run over a paparazzi's foot doesn't make her be a little more careful driving. Never learn her lessons, the pop star is being put under investigation for driving over cop's feet.

The Los Angeles Police Department has confirmed to be investigating Britney for running over an L.A. County Sheriff deputy's foot while making her way out of the courthouse after her custody hearing last Friday October 26th.

News
>
Music News
November 03, 2007 02:31:59 GMT

The long-awaited reunion of finally came to life. 'Headlines ( Friendship Never Ends)' music video is their first appearance as a five piece since member Geri Halliwell walked away from the band in 1998.

BBC, that holds the right to its premiere yesterday (November 2), only played half of the video, with the rest being a message for Children in Need. This single has been confirmed to be the official track of the foundation this year. The band will perform it live from Los Angeles on November 16.

News
>
Movie News
November 02, 2007 09:25:04 GMT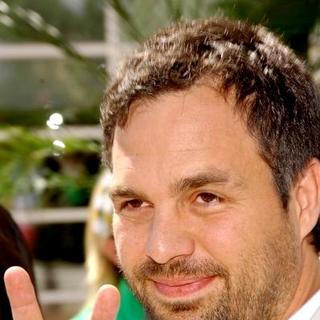 Apparently pleased with the result of its recent release "", Paramount Pictures has appointed the thriller drama's director David Fincher to once again take helming duties for it, this time in a promising feature entitled "."

A big screen adaptation of a graphic novel by Matz, whose real name is Alexis Nolent, pic focuses on a top assassin suddenly plagued by his conscience and a highly competent cop hot on his tail. Assigned to work on the script is Alesandro Camon, who is currently scripting "" also for Paramount.

News
>
Movie News
November 02, 2007 08:58:02 GMT
Though "" remains stalled up to now, it does not mean that Peter Jackson and Neill Blomkamp are going their separate way. Far from it, they will join forces once again to work on together a live-action sci-fi feature titled "."

Variety reports that project thereby will be Blomkamp's feature directing debut instead of "Halo" while Jackson is learned to serve as the producer via his WingNut Films production banner. Apart from the helming duties, the former has also been assigned to pen the script with partner Terri Tatchell.

News
>
Movie News
November 02, 2007 08:36:32 GMT

Pleaded guilty of receiving stolen property and commercial burglary for plotting to sell the stolen goods online, a man stealing materials of "" from director Steven Spielberg's office was finally sentenced to serve prison time on Thursday, November 1, 2007.

Confirmation was made by Sandi Gibbons, spokeswoman for the Los Angeles County District Attorney's Office. The man, revealed to be a 37-year-old Cerritos, California, resident named Roderick Davis, reportedly accepted a plea deal of 28 months in the end after being faced up to four years in state prison.

News
>
Celebrity Gossip
November 02, 2007 08:15:33 GMT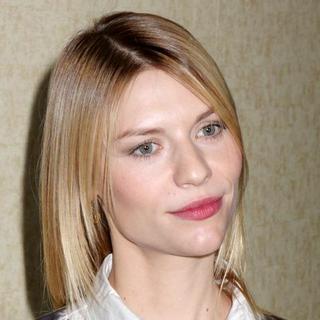 Living a high-profile life in the entertainment industry might be a bad luck for ' love life. The actress who's experienced several failed romances is said to have dumped actor boyfriend after nearly one year of dating and has scored herself another man.

Rumors on the block said Danes dumped Dancy for another man who happens to be a writer with whom the movie beauty has been spotted out and about in West Virginia. "Claire arrived in town and hooked up with this writer dude. They were kissing for all to see," a source in the know claimed.

News
>
Movie News
November 02, 2007 07:59:11 GMT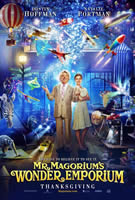 A new clip to upcoming fantasy "" has safely landed on the net in the follow-up to the previous one launched last week.

Going a bit over half a minute, the clip is available at yet you can also find it via a link on page at AceShowbiz. Simply titled "Open", it gives an awesome look inside the magical store with children playing around happily before shifting to center on Mr. Magorium himself, played by .