News
>
Movie News
June 27, 2008 03:07:03 GMT

Right off ""'s tail comes another animated mouse tale movie entitled "" and Universal Pictures have released its trailer. Bringing a sneak peek into the studio's attempt on the CG-medium, the video footage gives a closer look into the adaptation movie.

Through the trailer, viewers will be introduced to Despereaux Tilling, a unique mouse living in a rodent's village under a castle, and from it, they can also see that Despereaux is different from his kind either it is from his appearance or from his way of thinking. From what is outed by the compilation of clips, it seems that "Tale of Despereaux" shared similar idea with Academy Awards-winning animation "Ratatouille" in the sense that the two movies tells the story of mice who are not afraid of human and strive to achieve what they believe they are meant to be.

News
>
Celebrity Gossip
June 27, 2008 02:59:54 GMT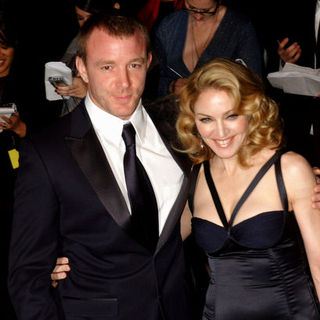 Could it be true that really is seeking divorce from her husband of nearly eight years Guy Ritchie? The split rumors which have been swirling around the couple are hard to be stopped with the latest mentions that the music diva already sought legal advice from Fiona Shackleton, the same lawyer who handled 's divorce case, to end her marriage to Ritchie.

U.K. newspaper The Times reported on Thursday, June 26 that Madonna has hired Fiona, famous as the divorce lawyer to the famous and the rich, after initial talks with a rival law firm fell through. A spokesperson for the star refused to comment to the Times' report.

News
>
Music News
June 27, 2008 02:33:13 GMT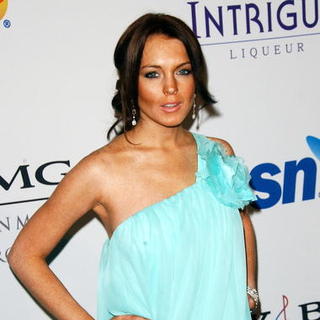 Finally, details for the long awaited third studio set from actress/singer has been revealed. According to the latest report Lindsay's new LP will be titled "Spirit in the Dark" and it will be hitting the stores on November 4.

Beside confirming about the new record's title and release date, the singer has also revealed a surprising news about the new single for the upcoming record. Aside from picking up "Bossy" as the first outing from the new album, Lindsay reportedly will release another song which is "Playground" featuring .

News
>
Celebrity Gossip
June 27, 2008 02:19:56 GMT

and apparently are one step closer to the altar. US Weekly exclusively reports in its latest issue that the actor has moved in to her $5 million Los Angeles home, making himself part of the family.

"Jake Moves In!", the magazine wrote in its issue, on newsstands now. "Reese Witherspoon takes the next step as she commits to a man who's kind to her kids and gives her the love she deserves."

News
>
Movie News
June 27, 2008 02:14:30 GMT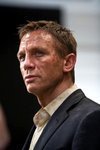 Big news are coming full force towards James Bond fans. While media are buzzing around the fact that the upcoming and highly anticipated "" will be having its trailer premiere on Monday, June 30, an exclusive footage from the superspy movie has made its way to the public through BBC Breakfast on Thursday, June 26.

The fast-paced compilation of clips is extremely short with 10 seconds running time, but fully packed with action sequences from man in a motorcycle leaping to a boat to car chasing action in a narrow path. Through it, fans can also get a first glimpse into for the second time as agent 007, and . Aside from this video, it is said that the 'Entertainment Tonight' television show will have another preview of the 22nd installment of James Bond on Friday, June 27.

News
>
Music News
June 26, 2008 09:59:38 GMT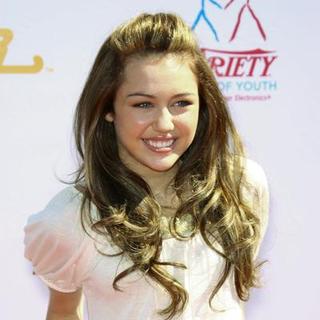 Waiting for the premiere of her music video for "7 Things" on June 28, teen idol told to the public that she hopes the clip could send a vivid message to her ex about the song's meaning. Speaking with Ryan Seacrest in an interview, Miley said that she expects that the man who broke her heart will call her after seeing the clip.

Revealing her intention to the American Idol host, Miley was quoted as saying, "I wanted them (sic) to be upset. That was my point. Maybe after my video we'll hear from somebody, because it's pretty honest." Commenting about the writing process of the song the pop star said that it was "a good little therapy moment The word hate could describe how angry I was. That's Miley going through, like, 900 emotions while I'm trying to write a song."

News
>
Movie News
June 26, 2008 09:15:28 GMT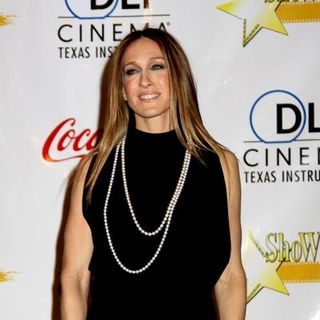 Back in late May, has stunned box office watchers when her highly anticipated movie "" exceeded everyone's expectation and pulled in an amazing $56.8 million over its first weekend screening. Less than a month following that, the 43-year-old actress apparently is ready to move on with another movie role.

In recent report, the wife of actor is said to be involved in a negotiation with Warner Bros. Pictures for a titular role in "". If the talks go through, the co-star of and in "" is more likely to play Ivy Ames, an Upper East Side woman who has to start all over again in a downtown apartment after she loses her high-powered job and goes through a divorce.

News
>
Music News
June 26, 2008 08:45:40 GMT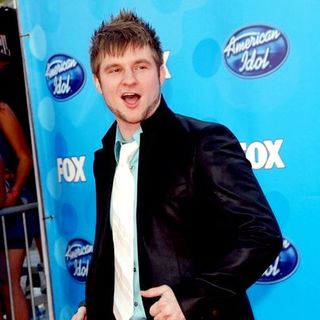 American Idol 6th season runner-up, is facing a big problem regarding his music career as latest report stated that the he has been dropped by his current label Arista Records. The media claim that the poor sales of his latest album "", which has reached 300,000 copies until this date, was the main reason behind the drop.

Confirming the news, a representative from Sony BMG, Arista Records partner company, said in a statement "Arista Records will not be picking up Blake's option and we wish him the best of luck in his future endeavors." Although having been ditched by his company, Blake is still under a full management of 19 Recordings, the company owned by the Idol's producer Simon Fuller.

News
>
Celebrity Gossip
June 26, 2008 08:38:27 GMT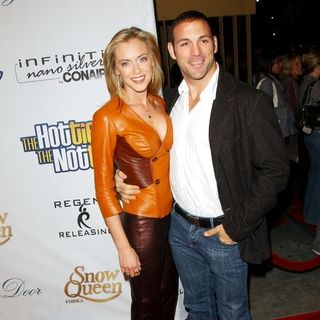 The lesbian rumors that hit finally come to an end as it's been reported that the actress has tied the knot, with a man. Loken, who rose to stardom with her starring role as T-X in "," has married her actor fiance Noah Danby.

Loken and Noah, the son of the late Canadian artist Ken Danby, wed at her family's Love Apple Farm in upstate New York on May 10. The star made public the wedding news on her official website.

News
>
Movie News
June 26, 2008 08:37:57 GMT

Throughout the years, Pixar Animation Studios have delivered one great CGI-animated feature film after another. With heart warming movies, like "Toy Story", "", "", "" and "", the studio have dug up massive heaps of golds at the box office as well as collected various coveted awards along the way. Now, as their latest hoped-to-be-great film, "", is nearing its theatrical release, the animation production house are crossing their fingers hoping it to be their best work yet. And, it seems that movie critics have believed it to be so.

Gathering a huge pile of positive reviews, "Wall-E" has been mostly praised to be a stunning animation movie with a great big heart. San Francisco Examiner's Rossiter Drake complimented it to be "a wondrous work of the imagination and, to date, the year's best film". In the similar mood of throwing laudation to Pixar for their work with this film, Adam Fendelman of HollywoodChicago.com noted that "Wall-E" is "2008's first perfect film and one of the best Pixar projects of all time".

News
>
Music News
June 26, 2008 07:50:05 GMT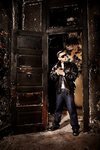 Daddy Yankee's new music video for his latest single in the promo for the reggae singer's upcoming LP "" has just been premiered on June 25. The new clip was made to accompany Daddy's third single "Pose" from his upcoming LP.

The clip sees Daddy partying at club, singing and dancing with lots of sexy girls in a very dark background. Beside the female models, the video also feature a special cameo appearance from a famous dance crew JabbaWockeeZ, that was seen doing some of their cool dance moves in some parts in the video.

News
>
Celebrity Gossip
June 26, 2008 07:33:47 GMT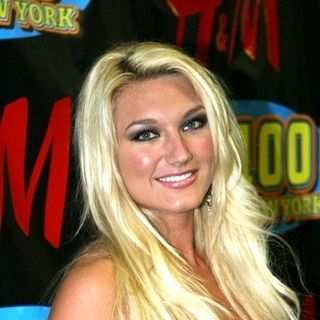 is hot and sexy for men's magazine Maxim. The barely 20-year-old daughter of semi-retired professional wrestler shows much skin for the publication's July 2008 issue.

Despite her young age, the singer and TV personality strikes some sexy poses on beachside rocks, dons only a bikini top and tight jeans which is undone on purpose. The other pics, meanwhile, show her poses in two-piece bikini, flaunting her breasts which partly covered with a wet white transparent shirt.

News
>
Movie News
June 26, 2008 07:24:30 GMT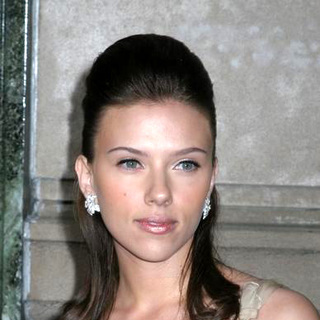 A while back, Summit Entertainment and Imagi Studios have unveiled the list of the voice cast signed to fill the voices of "" characters. What they didn't mention at that time is that sexy Hollywood starlet, , is also going to be among the voice talents.

Though it is still unclear to what character she will be lending her voice, one thing for sure the 23-year-old will be joining , , , , and for the part. Besides her part in this adaptation movie, the BAFTA recipient for her performance in "" has several project under her sleeves awaiting for release, such as "", "" and "".

News
>
Music News
June 26, 2008 07:09:28 GMT

was caught in rage over an audience behavior at his recent gig in Washington on June 4. In the accident that was also caught on video, Tim was spotted personally removing one of his fans from his concert and even threatening the man with his fist.

Just before grabbing the intruder by himself, Tim has actually asked his concert's security guards to send the fan out from the stands, saying "Get rid of this guy, security". But because the security guards did not react as swift as he would've wanted, Tim decided to handle the troubled fan himself by removing him from the crowd with the help of some of his crew.

News
>
Movie News
June 26, 2008 06:43:39 GMT

Delivering a kung fu movie like none before, DreamWorks' latest animation "" has wowed moviegoers as well as box office watchers with its major success of raking in $161.7 million from the U.S. market only. It is no wonder that early talks about the sequel have surfaced. But, is it true that "Kung Fu Panda, the Sequel" is on the way?

It seems that the news may hold some truth. In its latest post, TAG Blog has pointed out that the work on the sequel of the big fat kung fu enthusiast chosen to be the one to save his village from evil kung fu master has begun. "A story crew has started early work in Kung Fu Panda, the Sequel," the blog entry read, "even while animators are hand-drawing new material for the DVD of Kung Fu Panda, the original."