News
>
Celebrity Gossip
October 31, 2005 05:34:28 GMT
His popularity in music industry seems to make him big headed. He becomes arrogant and overacting. It's rapper that we're talking about. The famous musician has been arrested hours before he was to perform at Lawrence Joel Veterans Memorial Coliseum in Winston-Salem Friday afternoon, accused of causing a scene at a mall and refusing to remove a Halloween mask.

Police said The Game and a group of companions behaved disruptively, swearing at Four Seasons Town Centre Friday. Security officers of the mall testified the rapper was wearing a full-face Halloween mask, cursing loudly, and refused to leave when asked. When police arrived, he continued to act up.

News
>
Movie News
October 31, 2005 05:16:20 GMT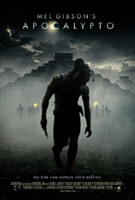 These days are busy and tiring days for multitalented actor as he's preparing for "." Nonetheless, he seems to be very glad of it. That's for sure as the highly anticipated film will be a very qualified one.

"Apocalypto" reportedly will star unknown Mexican actors speaking in the Mayan tongue of Yucateco. Moreover, it will focus more on dialogue and heavy on images and action.

News
>
Movie News
October 31, 2005 04:59:25 GMT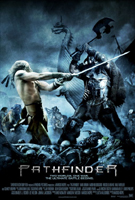 The adventure, drama, action flick "" is on board. The Marcus Nispel direction has just started filming. The film actually is a story about warring tribes of Norwegian Vikings and Native Americans which takes place a thousand years ago. When a Viking boy is left behind, he is adopted and raised as an Indian despite his straw-blonde hair. When a Viking raid wipes out his village, he becomes his adopted people's savior in battling the Norsemen.

Loosely based on Nils Gaup's 1997 film, "Pathfinder" stars , , , Jay Tavare, Nathaniel Arcand, Ralf Moeller and Russell Means. It will be distributed worldwide in 2006 with Daniel Pearl is on board as Director of Photography.

News
>
Movie News
October 31, 2005 04:49:20 GMT
It is reported that Walden Media is planning for another 'Journey.' Though, you should know that this one isn't an ordinary one, rather it is a special one. It's "Journey to the Center of the Earth." An up-dated one.

"Journey to the Center of the Earth" follows a group of youngsters unearth Jules Verne's original manuscript of the novel and discover that Verne himself had taken the journey to the center of the earth. Using the manuscript as a map, they follow Verne's journey to the core.

News
>
Movie News
October 31, 2005 04:35:27 GMT
The crocodile is a rogue one. It haunts and . See how the two of them facing the fear in the upcoming "," which Greg McLean will produce, direct and wrote.

As apparent from its title, "Rogue" is a horror thriller film tells about an American journalist on assignment in the Australian outback encounters a man-eating crocodile. It is said that pre-production will take place in Port Melbourne.

News
>
Movie News
October 31, 2005 04:19:35 GMT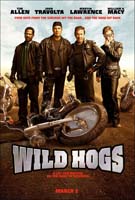 Walt Becker is about to tame the "." Let's see can he do that perfectly.

"Wild Hogs," a comedy of Touchstone Pictures, is being produced by Tollin/Robbins Productions with Brad Copeland wrote the script.

News
>
Movie News
October 31, 2005 04:06:19 GMT
It's glad to hear that will head for a "Holiday" with and . The romantic comedy, written and directed by Nancy Meyers for Columbia Pictures, focuses on a friendship that crops up between an American woman and a British woman, both of whom have been recently dumped.

Black will play a film composer who becomes friendly with Winslet's character after she settles temporarily in L.A. Elsewhere, Meyers is still busy finding a British actor to play the love interest for Diaz's character.

News
>
Movie News
October 31, 2005 03:48:45 GMT
Actor has two more movie projects to complete. The first is sci-fi, drama, adventure "The Children of Men." The flick is set in a near future where mankind has lost the ability to procreate, the world is rocked by the news that the youngest person on earth -- who is 18 years old -- has died. As chaos erupts, a former radical is engaged to be the protector of the most sought after person on the planet -- the last remaining pregnant female.

In "The Children of Men" Caine will play alongside , and . Whereas, the second one is Disney and Warner Bros.'s "," for which he will team up with director Christopher Nolan. In this action drama film Caine will join and , who both will play rival magicians in turn-of-the-century London who battle each other for trade secrets. The rivalry is so intense that it turns them into murderers. The title refers to the residue left after a magician's successful trick.

News
>
Movie News
October 31, 2005 03:35:01 GMT
The 'Man' falls to the right hands so we do not need to worry about it. Warner Independent Pictures and Cherry Road Films have optioned the rights to Walter Tevis' 1963 novel "The Man Who Fell to Earth," as well as the remake rights to Nicolas Roeg's 1977 British film starring , of the same name.

The two studios then plan to make the remake of the movie, tentatively titled "" with screenwriter Oren Moverman set to adapt. The story is about an alien who comes to Earth disguised as a businessman to procure water for his parched planet. Along the way, he becomes the head of a powerful international conglomerate and discovers just how greedy mankind is, falling into a metaphysical crisis.

News
>
Music News
October 31, 2005 02:46:14 GMT
Hip Hoper gets more and more busy nowadays. The rapper is currently at work on a new album, which is expected to be released sometime in 2006. The Def Jam set is the follow-up to his 2004's "The DEFinition," which debuted at No. 4 on The Billboard 200 and has sold 743,000 copies in the United States. The as yet titled album will feature guest appearances from , and .

In addition to working on the album, LL Cool J also has signed a nine-picture deal with Lions Gate Film to produce movies, and also has the option of acting in the projects. He will next be seen in "" alongside , and also appears in "Edison," which stars and .

News
>
Music News
October 31, 2005 02:36:10 GMT
Music group recently revealed their plan to re-release their 1989 album "Pretty Hate Machine." Originally released by US independent label TVT it once was auctioned of during an asset sale earlier this year. As for the newly version, it will hit the shops on November 21. "Pretty Hate Machine" carries songs, like "Head Like A Hole," "Terrible Lie" and "Down In It."



News
>
Celebrity Gossip
October 31, 2005 02:16:08 GMT
They maybe no longer best friends, but there isn't something wrong if socialite follows the step of her former pal, , to unveil a perfume. Per America's In Touch magazine, the scents containing lavender and ginger, is called "Different."

Well, maybe Nicole wants to look 'different' that people won't compare her to Paris any longer.

News
>
Celebrity Gossip
October 31, 2005 01:59:34 GMT
She isn't just an ordinary actress. Apart from her acting career, movie star actually is a sex expert. Though, she won't keep it for her self, instead she willingly shares her knowledge to others. Has already written two books on the theme "Satisfaction - The Art Of The Female Orgasm" and "Sexual Intelligence," she still has another one.

This time Cattrall is preparing herself to unveil her third book on the same theme besides also will host a TV show named after her second book. During the show, she will travel to various destinations around the world to speak with people about their intimate secrets, about which she says "It was so much fun. We took seven real people and we asked them all the same questions about sexuality and then we took four experts to comment on it. Then we traveled all over the world."

News
>
Movie News
October 29, 2005 04:38:56 GMT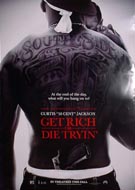 Though claims protest centers on his upcoming movie posters is helping promote the film "" still the movie company has their own policy. Concerning controversy over billboards for the film, which community leaders claim glorify violence, Paramount Pictures has taken down posters displayed near some grade schools on Thursday.

The posters were removed soon after Los Angeles County Supervisor Michael Antonovich sent a letter to Paramount, complaining that they promoted gun violence. Well, this maybe a good learning for both movie stars and studio that they next time would display a better and more educative project.

News
>
Movie News
October 29, 2005 04:25:49 GMT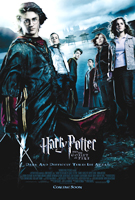 Bad news. Harry Potter lost his flying car. The Ford Anglia used in the Harry Potter films was reported stolen from South West Film Studios in St. Agnes, Cornwall, police said Friday.

Moreover, police explained that the blue car wasn't believed to be in driving condition, so the thieves would have needed to tow the car or put it on a trailer. It is believed that the car was stolen on Wednesday or Thursday.