News
>
Movie News
March 26, 2007 07:52:17 GMT
Successfully enticing the likes of Tom Arnold, Illeana Douglas, , , and to join the cast of her new film project, "Rockett", producer Holly Wiersma has finally started the production on the flick in Jacksonville, Florida.

Based on stories written by Ethan Canin, the ensemble drama sees Fallon as a 35-year-old guy who finds that his problem committing to his girlfriend stems from his troubled relationship with his unhappily married father, played by Arnold.

News
>
Music News
March 26, 2007 07:33:08 GMT
is taking pride out of her Cuban ancestry by pouring the culture's sound, spirit and language into her new album "". To thicken the Cuban mood, she has penned fellow Latin musicians to contribute in the album.

Experts such as trumpet player Arturo Sandoval, guitarist , Pueto Rican singer Jose Feliciano and even Cuban native actor each give a color in the album. Also joining are the Cuban musicians such as drummer Sheila E. and salsa singer Luis Enrique.

News
>
Movie News
March 26, 2007 07:30:12 GMT
Looks like the acclaimed duo from "" is about to have another teaming up. Variety has learned that is being plotted to collaborate with Martin Scorsese again in "", a film adaptation of Jordan Belfort's upcoming tell-all autobiography of the same title.

The project will be developed by Warner Bros. Pictures together with DiCaprio's company Appian Way with Alexandra Milchan to produce. It is said that Milchan, the daughter of famed producer Arnon Milchan, concluded to join the picture due to the Scorsese-DiCaprio combo offered by both studios even though there are no official deals put in place yet for DiCaprio to star or Scorsese to direct.

News
>
Celebrity Gossip
March 26, 2007 06:59:26 GMT
She's been over flowed with many best wishes her friends gave her during her lavish wedding. While her love life does work well, not so with her career. has been dropped as the spokeswoman for British fashion label Monsoon.

The design house is said will not renew its contract with the star as it ends in June later this year following slow sales at the chain. Rumors on the street say that Liz is apparently "too mumsy" for the label who normally target a younger, more bohemian market and thus failed to increase profits for the design house.

News
>
Celebrity Gossip
March 26, 2007 06:57:50 GMT
is showing the brave side of her than just becoming a part of music group Bardot. The recording artist showing off her identity, appearing nude in the upcoming issue of Australia women magazine Madison.

In an interview with the publication, Monk openly reveals the importance of her relationship with rocker fiance , saying their bond is more important to her than fame and fortune.

News
>
Music News
March 26, 2007 06:42:55 GMT
Alternative rock band has to reschedule the tour plan as guitarist Michael Einziger's hand is not yet healed. Posted in the band's MySpace the band apologizes for the inconvenience and only hopes for the best.

The new dates include Manchester Evening News Arena (Sept 20), Nottingham Arena (Sept 21), Glasgow SECC (Sept 23), Birmingham NEC (Sept 24), Cardiff International Arena (Sept 25), London Brixton Academy (Oct 1) and Bournemouth International Centre (Oct 3).

News
>
Music News
March 26, 2007 06:26:03 GMT
The collaboration between and has resulted in rock punk vibes. Timbaland said that JT's next album will sound a more or less like American rock band The Rapture.

The resemblance is not for the entire album, but JT has pointed his desire to employ material from The Rapture's hit single, "House of Jealous Lovers". The two have engaged in a pre-production talk for the new album to follow the success of "" (2006). Timbaland promised that this record will be cowbell-tastic.

News
>
Movie News
March 26, 2007 05:19:21 GMT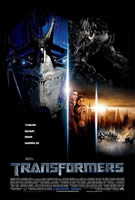 Previously scoring success in delivering memorable vicious performance in "Matrix" trilogy, is going to ride another vehicle as a villainous character again, only this time he will be totally unseen except for his voice.

Yes, the movie's promo site SectorSeven.org has revealed that the Nigerian-born actor has agreed to move away from the camera to provide the voice of Megatorn in "", the primary fictional villain who is also the leader of Decepticons and the archenemy of Optimus Prime, the commander of the heroic Autobots.

News
>
Music News
March 26, 2007 05:17:57 GMT
sleek in his black tuxedo headed for the after party concert in Madison Square Garden and awed the audience that included his friends. On the other hand, his close mates returned the favor with special surprises.

Opened by Bill Clinton, the concert coincided with Elton's 60th birthday and therefore Clinton welcomed him to 'his favorite club: the 60-year-olds'. Afterwards, Elton took his seat in front of the piano and delivered "Sixty Years On", the title that fitted the occasion.

News
>
Celebrity Gossip
March 26, 2007 05:10:51 GMT
turned 60th on Sunday March 25th and he happily celebrated the anniversary with his star studded pals, including , , and among others, all of whom joining him at the Saturday party March 24th took place at the Cathedral of St. John the Divine in New York.

As part of his birthday celebration, John also held a concert at New York's Madison Square Garden with 20,000 people due to attend. The musician's show there actually holds the record for most performances at the legendary arena, passing the 52 concerts given there by the .

News
>
Celebrity Gossip
March 26, 2007 04:46:54 GMT
Amid her hectic schedules, is about to announce the new pick for her book club during her television talk show this Wednesday.

In an e-mail sent Friday March 23rd to Winfrey book club members, it is said "Tune in Wednesday, March 28, to see who came to dinner with Sidney Poitier plus, Oprah's picked a new book for you to read this spring!"

News
>
Movie News
March 26, 2007 04:15:22 GMT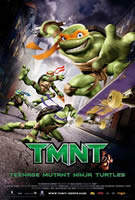 Well, seems the reptilian quartet is back to the big screen only to win indeed. The CGI-animated restart of the crime-fighting franchise, "", wonderfully strives hard in its debut to collect a superb income of $24.2 million, thereby takes over the No.1 spot from "" on the weekend box office for March 23-25, 2007.

Though has to be content seating as the runner-up this time, the epic saga telling about Battle of Thermopylae satisfyingly keeps scoring high in its third spin on the chart as it manages to pull a still-sizeable $19.8 million, preventing another potential newcomer "" to go any higher than number three after it turns out to fare lesser at $14.5 million.

News
>
Music News
March 26, 2007 04:10:11 GMT
So much for a "One Love Peace" tour to enter UK. has been denied to enter the country for any kinds of importance, including concerts. It is reported that the rapper is pleading for the entry to the local authorities but not yet responded. Whatever outcomes there will be, fellow tour mate, will still carry the baton in the remaining 5 British gigs and 2 performances in Dublin.

Spokeswoman Celena Aponte has spoken on March 24, "Snoop and his team are mystified at the decision and are hoping that the British government will reconsider this decision. He has asked how he can help rectify the situation and would happily talk to and give assurances to the officials."

News
>
Celebrity Gossip
March 26, 2007 04:04:44 GMT
A fresh out of rehab made her first public appearance Friday night March 23rd, stepping out to take a dance class and have sushi dinner with some of her girlfriends.

Spears left home that night to take a two-hour hip-hop class at the Millennium Dance Complex in North Hollywood. The troubled pop singer arrived with her assistant as well as two bodyguards to take a 7 p.m. advanced-level hip-hop class with instructor Darrien Henning.

News
>
Celebrity Gossip
March 26, 2007 03:33:22 GMT
Following her tragic death, has become a household name. She becomes even more famous than when she's still alive. And while the world is waiting for the result of her autopsy to be made public, the two diaries claimed to be written by the former Playboy Playmate have been sold online at the auction site eBay for more than $US500,000.

The diaries, from 1992 and 1994, are said to be found a few years ago by a man cleaning out a house in Los Angeles where Smith stayed during a filming project. Jeff Woolf, co-partner and auction director at Universal Rarities in Corona, California, said the man then sold the diaries to a memorabilia collector in Hollywood who ended up coming forward with the diaries after the mysterious death of Smith on February 8th in a Florida hotel at the age of 39.