News
>
Movie News
August 20, 2007 07:04:39 GMT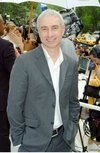 Recently completed "" for Warner Bros. Pictures, Roland Emmerich has nabbed another helming stint to do. The German filmmaker next is set to direct 20th Century Fox's sci-fi feature "", which turns out to be a remake of the 1966 film of the same name.

The original, helmed by Richard Fleischer, focused on a scientist dying of a blood clot whose only chance for survival is letting his five scientist colleagues be miniaturized in a ship and injected into his bloodstream.

News
>
Music News
August 20, 2007 07:01:25 GMT

Newly reunited have revealed the cover art of their '' album on Friday (August 17). The Virgin CD employs simple white background with different font colors for the word 'SPICE'.

On the official website, the girls stated that they were involved on the design and "really pleased with it". The girls also announced that they are in preparation of their reunion tour that has been extended to an extra five dates in U.K. Tickets will go on sale next month. Log on to their for complete tour schedules.

News
>
Movie News
August 20, 2007 06:34:20 GMT

Now that Matthew Vaughn has been assigned to carry out the helming duties on "", talks are shifting to who may fill in the lead role of the titular character with IESB.net and CHUD.com each mentioning a name for the part.

While the former brought up scoop that "Rome" star is being tipped to play the god of thunder, the latter site, in the meantime, has obtained info stating it is wrestler-turned-actor who is up to play the character instead.

News
>
Celebrity Gossip
August 20, 2007 06:20:26 GMT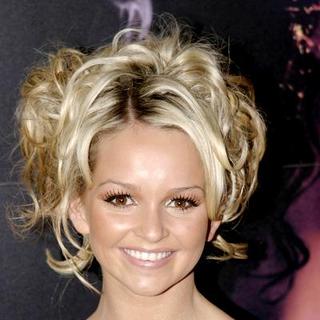 Already moves on from her split with her longterm boyfriend, is heading for West End, about to mark her return with a starring role in Matthew Warchus' critically acclaimed production of "Boeing-Boeing."

Concerning her taking part in the play, the actress-model will portray the role of American air hostess Gloria in the comedy tells about a successful yet playboy architect in Paris named Bernard who is juggling three fiancees. The role was previously played by actress Amy Nuttall.

News
>
Music News
August 20, 2007 05:15:22 GMT

Allhiphop.com has announced that ' second Def Jam album '' will be dropped November 11 instead of the initial August 28. On the other hand title track that is pulled as the lead single hasn't found its official release date although it has leaked online since July 2007.

'Trilla' is the follow up of the rapper's debut album '' that peaked at #1 in Billboard's Hot 200 chart. The second effort is helmed by numerous notable producers such as Cool and Dre, , , , Scott Storch and The Neptunes.

News
>
Celebrity Gossip
August 20, 2007 04:58:08 GMT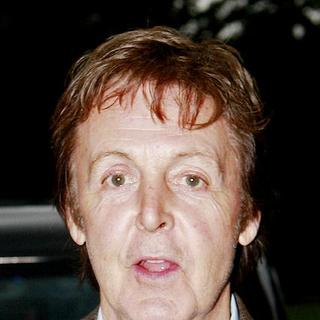 Could it be true? and are a hot new hookup? The former Beatle creates another media frenzy yet again with his being romantically linked to the supermodel after they were spotted getting up close and personal at a concert.

McCartney and Brinkley were currently seen holidaying in The Hamptons and ran into each other at the concert, during which they are said to have slow-danced and "cuddled" during the romantic song "How Sweet It Is To Be Loved By You," and spent most of the night together.

News
>
Movie News
August 20, 2007 04:38:52 GMT

Finally after two months, things begin to look clearer on the sequel project to "The Scorpion King."

Moviehole.net has delightfully provided handfuls of main details on the follow-up, now titled "The Scorpion King: Rise of the Akkadian", informing the flick will present the back-story of Mathayus and his relationship with long time love Layla while Patti Jackson and Lisa Gooding are both set to produce.

News
>
Music News
August 20, 2007 04:30:43 GMT

Due to an irresponsible act from a valet, has to push back the release date of his new album ''. The record that was marked "#1 most anticipated album of 2007" by XXL will arrive early 2008 instead of this autumn after it leaked online.

Weezy asked the parking attendant to park his car that still had the new CD on the stereo. The rapper told Blender, "I think the valet stole it. Never let another dude park your car when your CD's in the stereo." He will have to re-record some of the song now that they are online.

News
>
Celebrity Gossip
August 20, 2007 04:24:19 GMT
Howie Dorough, one of the , is engaged to marry his longtime girlfriend, Leigh Boniello. The singer popped the question at a family New Year's Eve party on December 31, 2006 at Boniello's family home in New Jersey. The couple planning to walk down the aisle later this year.

"She wasn't expecting it, and I was quite nervous, more nervous about proposing to her in front of 40 family and friends than about performing in front of 400,000 people on-stage," the boy-bander told People adding that he had managed to keep the engagement to his "soul-mate" secret for more than seven months.

News
>
Celebrity Gossip
August 20, 2007 03:55:38 GMT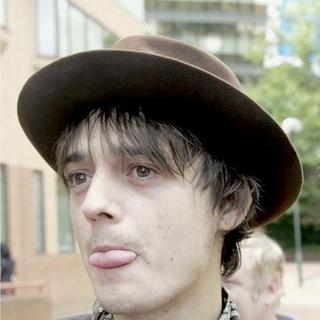 appears to have moved on from his split with former girlfriend and has reportedly rekindled her romance with ex-girlfriend Irina Lazareanu.

According to the Sunday Mirror the singer was seen meeting Irina at Claridge's hotel in London and they then went to visit his friend in Homerton. She later was said to accompany Doherty to the V Festival site in Chelmsford, Essex, where he and his music group were due on stage at 6pm.

News
>
Movie News
August 20, 2007 03:50:41 GMT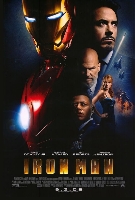 Bringing good news that sure will delight all fans around the globe, "" director Jon Favreau has posted an information on MySpace's Iron Man Movie Group confirming an official footage for the movie is about to get online soon.

"I hear you all loud and clear. You want to see the footage that we brought to SDCC," he wrote. "I am happy to report that both Marvel and Paramount have agreed to get a version of the footage out to you very soon. I will report the specifics when I get them."

News
>
Music News
August 20, 2007 03:38:32 GMT

's highly-expected second album will not arrive as scheduled. The album that was initially set for this September, has been pushed for a next year release.

The reason for the delay is the hectic schedule that one of the duo has. Danger Mouse, real name Brian Burton, won't be able to promote the album this year because he's busy with his new supergroup, Underground Animals. The new project will release an album before the end of this year, thus will consume Mouse's time this year.

News
>
Movie News
August 20, 2007 03:22:52 GMT

Being a big, longtime fan of Batman comics, a U.S. Senator has landed a cameo role in the highly-anticipated "."

Current chairman of the Senate Judiciary Committee Sen. Patrick Leahy has revealed that he will show up as what he calls the "distinguished gentleman" in this second installment of the revitalized superhero franchise. His scene was filmed this summer and reportedly involves the Caped Crusader, The Joker, and Bruce Wayne's butler Alfred Pennyworth.

News
>
Music News
August 20, 2007 03:19:05 GMT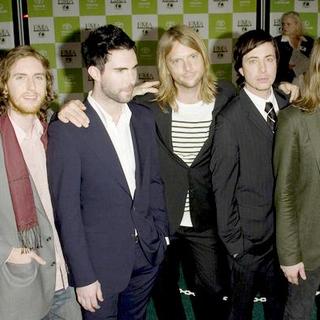 is in the progress of making their third music video from sophomore album '' and the band has asked fans to participate. Keyboardist Jesse Carmichael posted a message on the band's MySpace requesting fans to send in a video for 'Won't Go Home Without You'.

The post read: "So, here's the deal. We want your help with a video we're making for the song "Won't Go Home Without You." We're asking for video footage of you with the loves of your life. Friends, Lovers, Family, Pets, Musical Instruments... You name it. Whatever and whomever you love, we want to include footage of it in our video."

News
>
Celebrity Gossip
August 20, 2007 03:13:27 GMT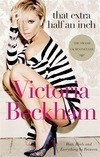 A singer, songwriter, fashion designer and television personality, is famous as a fashion trend-setter as well. Becoming the role model for numbers of females, the Spice Girl is keen to share her fashion tips in her forthcoming book "That Extra Half an Inch: Hair, Heels and Everything in Between."

"I've always been a girl's girl," Vic said in a statement. "And I know from experience that making the very best of your self is something any woman can do. I was never the 6-foot-tall pinup. I've always been the girl-next-door who got lucky. I've come a long way in the last ten years, but this book isn't my attempt to tell you what or what not to do. It's just to share some of what I've learned."