News
>
Movie News
March 28, 2008 07:02:06 GMT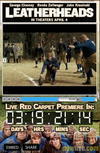 As the upcoming romantic comedy "" is nearing its theatrical release date, it is reported that Universal Pictures have worked together with NowLive to bring the world premiere of the 's film online. On its website, NowLive announced that the site would have the film's Live Interactive Red Carpet Coverage on Monday, March 31, 2008 starting at 6:30 P.M. PST.

The site also provides widget embedding for fans to be involved in the Live Interactive Premiere. Further, it was explained that the widget can be embedded so that fans can get automatic update from the broadcast premiere as well as do interactive chat with the stars during the broadcast. By having the widget, the fans can also get live media player that features photos, trailers, video clips, and a live chat room. The embedding can be obtained now at or see below.

News
>
Celebrity Gossip
March 28, 2008 06:24:39 GMT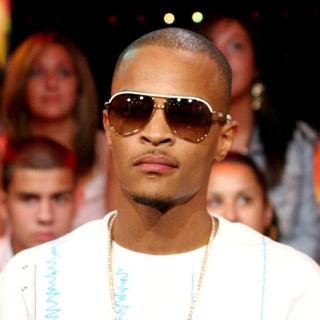 On Thursday, March 27, pleaded guilty to several weapons charges he's facing stemmed from an October 2007 arrest. U.S. District Judge Charles Pannell Jr. in fact delayed the sentencing until March 2009 and thus the exact sentence will remain to be seen.

In between times that he is awaiting sentencing, T.I. must complete at least 1,000 hours of a total 1,500 hours of community service, talking to youth groups about the pitfalls of guns, gangs and drugs. He, moreover, will also be sentenced to serve about 12 months in prison after completing the community service. His prison time could be increased or reduced, depending on his fulfillment of the terms of the deal and good behavior, officials have confirmed.

News
>
Music News
March 28, 2008 06:18:57 GMT

is really getting a taste of every flavor available in music. The uber producer is crossing the bridge to rock and roll by teaming up with former and frontman to work on Cornell's third solo album.

In an interview during Ryan Seacrest's morning radio show, the 'Apologize' remixer revealed that what comes out at the end is indeed his best work yet. "This is the best work I've done in my career," Timbo said, added by Cornell who was also there for the show, "This is the most excited I've been about an album in years. The music is natural, not self-conscious... open."

News
>
Music News
March 28, 2008 05:08:33 GMT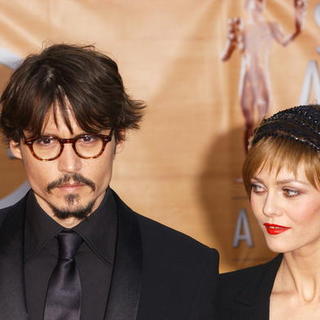 Actor has decided to combine his profession with his long-time partner ' job as a singer. The American actor has directed the latest music video from his French singer partner for the single called "L'incendie" aka "The Fire" in English.

The video has been premiered, taking a classic glamor theme and rumor has it that the man portrayed only in shadows is Depp himself. The clip shows Paradis singing in front of both an empty theater as well as packed small club, with her being stalked by a mysterious man. Towards the end of the video Paradis danced on the stage and lit fire on her every step, giving meaning to the song itself.

News
>
Celebrity Gossip
March 28, 2008 04:39:54 GMT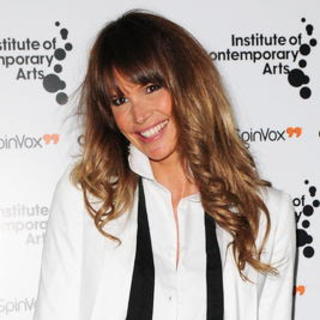 is the new Revlon's model. The Australian beauty has signed a deal to be the new face of the cosmetic giant, it has been reported.

Not only the so-called "The Body" will be featured in the international advertising campaigns for the company, but also she's been tapped to serve as its global ambassador. Concerning her roles, MacPherson will promote the company's charitable activities which include breast cancer research and women's counseling services.

News
>
Music News
March 28, 2008 04:33:08 GMT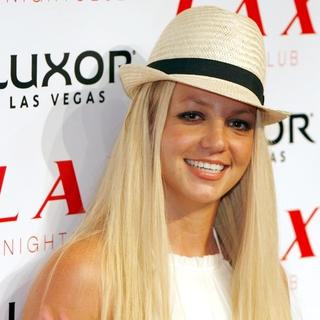 There has been a buzz that will appear at this year's Nickelodeon Kids Choice Awards and actually perform on the stage. The awards show that is popular within kids and tweens, is approaching its D-day on March 29, and sources spilled that organizers are planning to have Spears entertaining the kids.

"It's supposed to be top secret, but everyone is already buzzing about it," a source told OK! magazine. "Her sister, Jamie Lynn, made such a splash at the event last year, Brit knows that she'll get as much, if not more, attention if she shows up this year."

News
>
Music News
March 28, 2008 04:12:33 GMT
Behind her huge success and glamor lifestyle, shed some time to give back to the community through her music. The "Umbrella" hitmaker is holding a mini tour that will raise funds for under-privileged children.

The tour that is dubbed "A Girl's Night Out" is aimed to give the kids the chance to have fun. The first date has been done on Wednesday, March 26 in Chicago and she will appear in San Francisco later tonight (March 28) as well as in New York City on April 9. The proceeds from the concert will go to Believe Foundation that she created back in 2006.

News
>
Music News
March 28, 2008 03:49:52 GMT

Blackpool, an English seaside town in England has decided to put the hard feeling towards in the past. The town has decided to allow the rock band to perform there again for the first time in 44 years.

The Stones were banned from the town in 1964 after one of their concerts at the Empress Ballroom ended in riots whereby 50 people were taken to hospital. A number of crazed fans tore up seats, threw bottles, and vandalized a number of properties at the venue that the officials decided that the band should not play in the area again. Allegedly, the riot began after one of the audience spat at guitarist Brian Jones.

News
>
Celebrity Gossip
March 28, 2008 03:30:23 GMT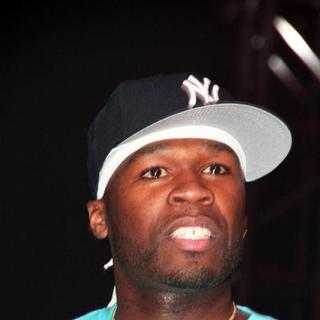 Rap fans and gamers alike will all rejoice in hearing that a new video game is in development. The new video game, titled "50 Cent: Blood on the Sand", is being developed by Swordfish Studios and expected to be resealed before the year ends.

"50 Cent: Blood on the Sand" is the sequel to the rap icon's "50 Center: Bulletproof", which was received well by the gaming public, selling over 1 million copies, upon its release in 2005. The video game will feature 50 Cent and the rest of his crew; , , and DJ Whoo Kid, each of whom will also lend their voices to the project. Greater than that, the game "is primed to be packed with more exclusive unreleased music from 50 Cent and G-Unit," IGN has claimed.

News
>
Music News
March 28, 2008 03:18:05 GMT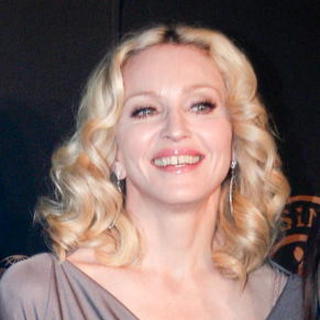 There have been words on the streets that has mapped out a number of special shows in support of her upcoming album "". Three dates have been posted on BrooklynVegan.com, claimed to be the scheduled live performances of the "Like a Virgin" singer.

"Hard Candy" will hit the stores on April 28 in U.K. and Madonna is said to be performing on the exact date in New York. The next two alleged appearances are May 6 gig in Paris and May 10 gig in London. No confirmation for these dates yet but it has been announced that the singer will hold a release party for the release of the album's first single, "4 Minutes to Save the World" today (March 28) in New York.

News
>
Celebrity Gossip
March 28, 2008 03:12:31 GMT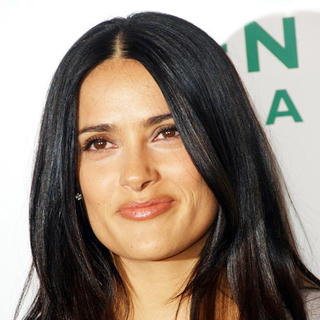 is going against the stream. Rumor has it that the Mexican actress won't have her daughter Valentina Paloma baptized because "she just doesn't feel like it."

Salma's producer pal Felipe Fernandez del Paso recently spent Easter with her and has confirmed that Valentina won't be christened. "The little girl is about to turn six months old. She's beautiful. Salma doesn't want her to be baptized because she just doesn't feel like it," so he told PeopleEnEspanol.com.

News
>
Celebrity Gossip
March 28, 2008 02:47:38 GMT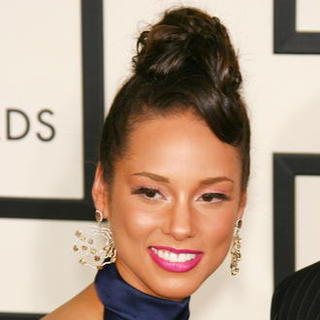 R&B singer turns public relations executive in a new micro-TV series, titled "Fresh Takes," created by Dove Go Fresh, a fragrance collection by Dove. The series, each episode of which lasts just three minutes, is airing in commercial breaks across five weeks during the return of MTV's "The Hills."

"Fresh Takes" follows three girlfriends as they embark on their adult lives, juggling the pressures of being a 20-something woman - career, relationship, beauty, family, love and friends. This premiere is meant to celebrate the launch of the new Dove Go Fresh.

News
>
Music News
March 28, 2008 02:44:12 GMT

makes the greatest leap this year with his new single "Lollipop" that features the late rapper Major Static. The first single off the rapper's upcoming album, "", made a huge leap from #85 straight to #9 on Billboard Hot 100 chart. "Lollipop" also takes in #2 on Hot Digital Songs chart by being hit with 143,000 downloads.

On the singles chart this week however, the highlight is focused on British singer who scores her first U.S. #1 with her hit "Bleeding Love". The single was placed #8 last week but has gone straight to the top place in its sixth week. With the position, Lewis is therefore named the first female artist to have her debut single reaching #1 since aka Fergie did it in 2006 with "London Bridge".

News
>
Movie News
March 28, 2008 02:24:06 GMT

Following the online outing of the "" bootleg teaser in late March, the unauthorized teaser trailer of "The X Files" sequel as well as the film's poster leaked on the interwebs. The bootleg teaser, which takes a bit more than a minute to be viewed, is said to be taped from its preview at the Paley Film Festival on March 26, 2008, according to FileFront.com.

This leaked teaser contains scenes that are pretty much different from . It begins with the shot of some sort of a laboratory. Then, it quickly changes into a shot of a shocked girl which is followed by appearing words stating, "There are mysteries that cannot be solved." Further, the video footage continues with more glimpses into the film. Unlike in the previous teaser, this new teaser gives out the clearer look into the lead characters played by and .

News
>
Celebrity Gossip
March 28, 2008 02:03:05 GMT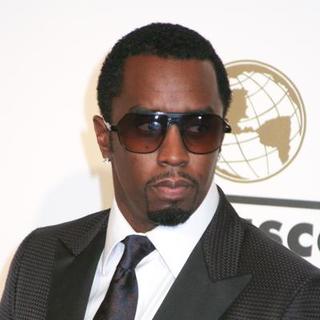 Hot on the heels of him being linked to the 1994 shooting of the late rapper and actor , makes another major media headline as he's been reported to have been going out on some secret dates with actress lately. Hollyscoop was the first to report on a possible romance between the celebrities.

Diddy and Diaz, as claimed by the site, were spotted dining at Osteria Mozza restaurant way back on March 15. They arrived at the restaurant separately, yet left together through the back.