News
>
Music News
March 15, 2008 02:54:03 GMT

will fly to Australia to tour for the first time in 2 years and make a stop at the continent's MTV Awards along the way. Organizers of the event confirmed on Thursday, March 13 that the rapper will be a presenter at the April 26 event following a stop in Auckland on date 25.

In the event held at Sydney's Australian Technology Park, 50 will join the already announced acts like rapper and actress slash singer . "He is one of the biggest selling rap artists in history and there is no doubt that he is going to put a fantastic performance together for the awards show," MTV Australia's Ean Thorley told Smh.com.au. "For MTV we are really concerned with his music, what he does out of life is not of concern to us."

News
>
Celebrity Gossip
March 15, 2008 02:44:22 GMT

Playboy Magazine has what it is said as "candid conversation" with 's redneck frontman Chad Kroeger in its April 2008 issue. To the publication, Kroeger opens up about everything from his wild childhood to his time serving as the lead singer and rhythm guitarist for the rock band which is very popular yet at the same time also being the subject of people's hatred.

Kicked off the interview with Playboy Contributing Editor Rob Tannenbaum with an open revelation about his criminal record and his hard-partying habit, Kroeger also recalled on the stupidest thing he ever did for a case of beer, saying "I put my own d*ck in my mouth. I was 14 and much more flexible at the time. It was soft and required a lot of pulling. I really wanted that case of beer." Being quizzed on thinking it is fun to be bad, the musician said, "I don't know how many times I got kicked out of school. I just thought it was fun to be bad. To a certain degree I still think it's fun to be bad. You should just never do anything that's going to hurt someone else."

News
>
Movie News
March 15, 2008 02:38:57 GMT

"" star reportedly hinted that the famous rapper Sean "" Combs may be included in the sequel to the romantic comedy film. According to reports, the actress gave out the possibility on the music mogul to star in the sequel as she revealed that she has been negotiating for a second movie.

Commenting on the linking of Combs to the sequel, the wife of actor confessed her excitement stating, "Who's more perfect than that?". On Combs' own account, Daily Star reported that the man who is also known to be a clothing designer has set his eyes on getting the role and for that, he has asked for acting tips from his friends.

News
>
Music News
March 15, 2008 02:11:49 GMT

A new single from called "Take a Bow" has been played on Ryan Seacrest's KIIS FM show yesterday (March 14). The mid-tempo pop song is said to be the first single from her 2007 album "" re-release.

In the song Rihanna takes the issue of breaking up with a cheating boyfriend but despite all the lies, Rihanna takes this as an "entertaining" and "quite a show" that he himself should "take a bow" for his act. A cut from the lyrics is: "Talking about, 'Girl I love you, you're the one,'/ This just looks like a rerun/ Please, what else is on?/ And don't tell me you're sorry, 'cause you're not/ Baby, when I know you're only sorry 'cause you got caught."

News
>
Music News
March 14, 2008 09:35:46 GMT

Spanning more than 40 years of career in music, Grammy-award winning singer returns to simplicity in his 33rd album, to be aptly named "". For this effort, the 62-year-old has sought spiritual core in the past five years, which result will be showcased on the album that is due April 1.

On choosing the title to his new effort, Morrison explained, "It's just a song about how everything's gotten now so complex and how things have become so complicated and nothing's easy to do anymore." He elaborated further, taking example of the title track. He said, "So the song's a kind of prayer - or what have you - let's hope we can get back to something simple, otherwise, we're screwed."

News
>
Movie News
March 14, 2008 09:12:57 GMT

Following the previewing of "Hellboy 2: The Golden Army" full trailer at ShoWest Film Convention in Las Vegas, a description for the new trailer has been released online. The description of the new video footage has been reported by IESB.

The movie news site noted down that the trailer begins with "an auction where an ancient crown in going up on the block". The scene reportedly showcases a clip in which the auctioneer explains about the item's history and to whom it belonged to. Then, a mysterious white-skinned elven prince appears and steals the crown. The trailer continues with a naration that is similar to the first trailer followed by a clip where Hellboy, Liz and Abe are investigating an old house before being swarmed by fairies.

News
>
Celebrity Gossip
March 14, 2008 08:41:06 GMT

issued a statement Thursday, March 13, confirmed he was being released from the prison while at the same time apologized for the conflicting reports regarding his status, a prisoner or freeman, earlier this week. The Game's attorney confirmed earlier this week that the rapper was dismissed from his scheduled 60-day sentence after only eight days due to overcrowding at the facility. The rapper's management, on the other way around, issued a statement later that day claiming The Game had been transferred to another facility, thus causing confusion on the star's status.

Put the brake on the conflicting reports, The Game explained, "I apologize for the conflicting news on my release, but due to the sensitive negotiations on this matter I felt it appropriate not to give an exact date on my release." He then went on saying, "I am truly grateful to my attorney, family and management for doing a great job in this respect. Upon my release I went directly to the studio with producers Cool & Dre and recorded several records, including my street record 'Big Dreams.' Thank you to all my fans as well for the support."

News
>
Movie News
March 14, 2008 08:15:59 GMT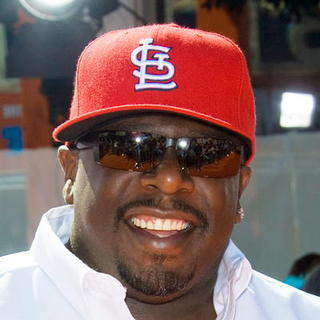 The funny man in "Barbershop" movie has jumped in on the chance to helm a comedy project. According to Hollywood Reporter, the 43-year-old actor will be making his directorial debut with the indie film "Chicago Pulaski Jones".

In the film to be produced by A Bird and A Bear Entertainment, the co-star of in "" will also act as the film's star. Joining him in the cast are Kel Mitchell, Tommy Davidson and Gary Sturgis.

News
>
Movie News
March 14, 2008 07:45:25 GMT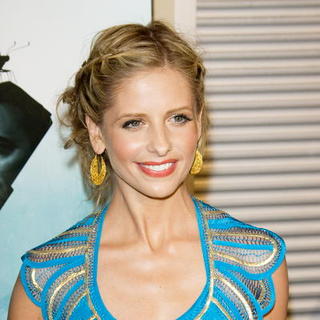 The star of the acclaimed television series "Buffy the Vampire Slayer" is in final talks to star in independent drama film "". If signed, the wife of actor will star in the Das Films' movie alongside "" beauty , who is attached to the project.

"Veronika" tells a story about a severely depressed woman who finds out that she still wants to live after knowing that her previous suicide attempt left her a few days to live. Adapted from Paulo Coelho's best-seller novel, the film is set to be directed by Emily Young and produced by Sriram Das and Chris Hanley.

News
>
Celebrity Gossip
March 14, 2008 07:34:19 GMT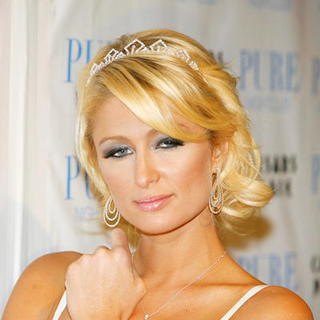 MTV is keen enough to help finding a cool new best friend now that her BFF is being kept busy with her role as a mother. The network announced Thursday, March 13 that it has greenlighted the hotel heiress' reality show, tentatively titled "Paris Hilton's My New BFF".

MTV has announced plans for 10 episodes of the show which will feature 20 potential contestants battling to prove they've got what it takes to hang with Paris. All the contestants will live together in a house and compete for Paris' affection by proving their loyalty and social and glamor savvy.

News
>
Celebrity Gossip
March 14, 2008 07:06:31 GMT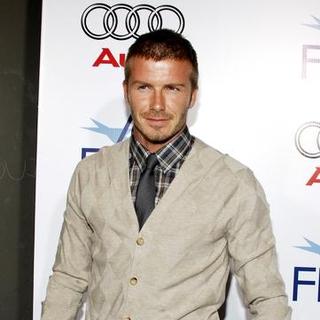 has "Instinct After Dark", literally. The soccer stud is lending his face and public persona for the new advertising campaign of Coty's new limited edition fragrance, Instinct After Dark.

Intinct After Dark, according to various report, opens with sparkling, tangy-fresh citrus notes of grapefruit, Italian bergamot and mandarin leaf. The middle note is pure elegance with pimento, star anise and cardamom, culminating in the magnetic sensuality of vanilla and white amber.

News
>
Movie News
March 14, 2008 06:51:27 GMT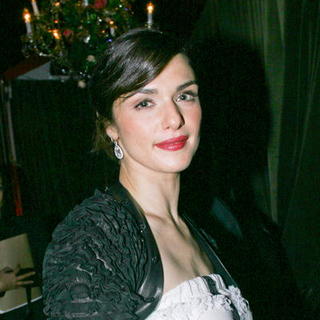 The former "The Mummy" beauty has been tapped to star in an ancient Egyptian epic entitled "". According to Variety, the 37-year-old actress is set to play Hypatia, an Alexandrian astrologer-philosopher struggling to save the collected wisdom of the ancient world.

In the movie by "Vanila Sky" writer Alejandro Amenabar, she will showcase her acting skill alongside Max Minghella, 's co-star in "". Additionally, the co-star of in "About a Boy" will be portraying her character under the direction of Amenabar in the helmer's second English-language film following 's "The Others".

News
>
Celebrity Gossip
March 14, 2008 06:30:40 GMT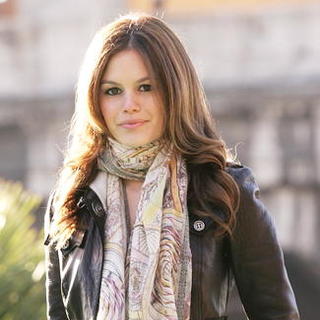 Is widely known as an actress, has turned to a fashion designer. The movie beauty is jumping into fashion bandwagon by collaborating with big label DKNY to design a line of junior sportswear.

The line, which is about to be called Edie Rose for DKNY Jeans, is expected to hit stores September later this year. The name actually came after two women Bilson was inspired by as she was growing up.

News
>
Movie News
March 14, 2008 06:21:19 GMT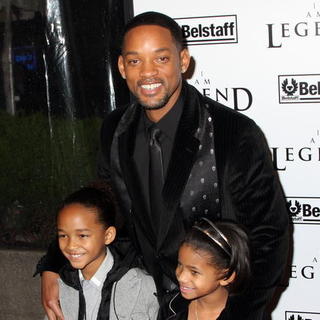 's children and has reportedly been attached to an adaptation film "" that is set to be co-produced by Smith via his Overbrook Entertainment. Reportedly, the son and daughter to the "Ali" star will be playing brother and sister in the Warner Bros. Pictures' family adventure drama.

The film that is set to be released sometime in 2010 will be adapted from Kazu Kibuishi's graphic novel. Variety reported that the film revolves around the siblings who were forced to use their late great-grandfather's amulet to help their mother from an underground beast following their move to his home.

News
>
Movie News
March 14, 2008 05:37:44 GMT

Good news are coming from the upcoming X Files sequel "". Many reported that the filming of the much anticipated sequel to the successful sci-fi movie "The X-Files" has been wrapped up and it briefly ended the secrecy held by the people involved in the film's production as the film's cast and crew themselves on a press conference held at the Sutton Place Hotel, Vancouver, on Wednesday, March 13.

According to ShockTillYouDrop, on the occasion, director Chris Carter has revealed the sequel story will begin six years after the end of the television series. Concerning the storyline, co-scribbler Frank Spotnitz stated that their intention in doing the sequel was not to make a nostalgic film. "We're not doing an exercise in nostalgia to appeal to the fans of the show," he explained. "We saw this as an opportunity to introduce the characters to people who may have been too young. It has a reason for being, even if there'd never been a television show before."