News
>
Music News
August 11, 2008 05:06:57 GMT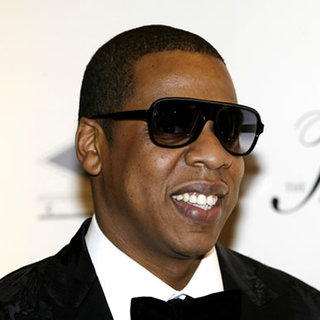 Despite its at 's gig, top secret of 's work on his upcoming album "" has been further leaked by a hip hop producer Mick Boogie. The rapper has reportedly confirmed to sign Kanye as producer for most of the tracks in his forthcoming album.

Jay-Z had previously named and Kanye as possible producers to handle his upcoming album. However, Timbaland had misunderstood the news and confidently said that Jay-Z has chosen him to produce the whole tracks. Jay-Z lightly denied the claim by stating that he will only choose the one who can come up with good materials. Now, Jay-Z's denial has apparently been strengthened by Mick's statement.

News
>
Movie News
August 11, 2008 05:03:21 GMT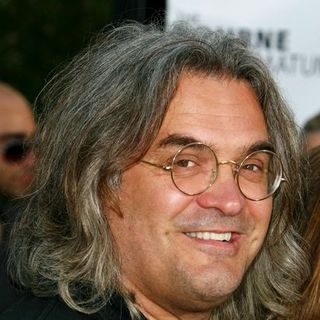 Despite the fact that Steven Spielberg has been confirmed to be out of "" directional picture, DreamWorks SKG seems to refuse letting the drama movie to go down the drain. Words are the studio now has Paul Greengrass, the director of the last two "Bourne" movies, including "", attached for the project.

First to break out the news was Film School Rejects. Claiming to get the tidbit from Production Weekly's pages, Rejects noted that Weekly has updated its "Chicago 7" listing which pointed out that Greengrass' name has been listed on the director's slot. Still, DreamWorks have yet to make any formal announcement about this subject.

News
>
Celebrity Gossip
August 11, 2008 04:41:31 GMT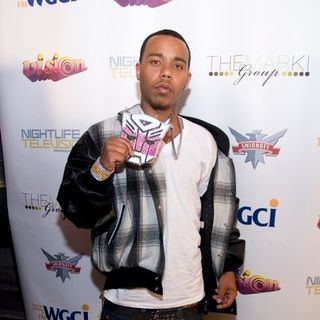 was arrested early Saturday morning, August 9 in New York City on gun and marijuana charges. His arrest was first reported by Urban411.com but the site had no details on the encounter.

TMZ, elsewhere, reported on its site that Berg's arrest occurred after a limousine driver filed a complaint with police claiming he got into a dispute with Yung Berg and his entourage of four people. Following an investigation, police then arrested Berg and his companions and charged them all with criminal possession of a weapon, criminal possession of marijuana and menacing.

News
>
Movie News
August 11, 2008 04:08:17 GMT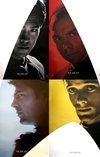 If the 2008 San Diego Comic Con helped to introduce the of Nero, Uhura, Spock and Captain Kirk, the 2008 VegasCon revealed four new characters from the upcoming J.J. Abrams' "" movie. Made in the same design as the previous character posters, these posters expose Sulu, Scotty, Chekov and Bones McCoy.

The combined poster is posted on the news photo, while the individual ones can be enjoyed below. Each of them display in respective order as the USS Enterprise's staff physicist Hikaru Sulu, as the Enterprise engineer Montgomery "Scotty" Scott, as Starfleet officer Pavel Chekov, and as Dr. Leonard "Bones" McCoy.

News
>
Celebrity Gossip
August 11, 2008 03:32:15 GMT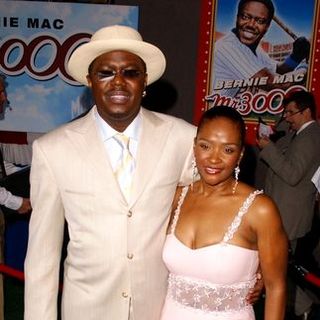 Friends and colleagues have offered their condolences for 's family following his death due to complications from pneumonia Saturday morning, August 9. As word spreads, tributes keep pouring in, his sister-in-law Mary Ann Grossett has a personal and touching interview with People, revealing his wife's reaction to his death.

To the magazine she revealed Saturday that her younger sister Rhonda McCullough was by Mac's side when he died. Their daughter Je'Niece was also there. Grossett went on revealing, that Rhonda was devastated. "However, she's at peace about his transition because of her faith in God. Her faith is what is sustaining her," so she said.

News
>
Movie News
August 11, 2008 03:24:23 GMT

Known to be a place to catch a glimpse of celebrities, Hollywood has been turned to be a spot to see Clone Troopers and another "Star Wars" character, Ahsoka Tano, on Sunday, August 10, evening. Celebrating the U.S. premiere of "", the unique trio posed on the red carpet at Egyptian Theatre in Hollywood, California.

Aside from those characters, the special screening event was also attended by most of the animated film's cast, including , Ashley Eckstein, James Arnold Taylor, Catherine Taber and Ian Abercrombie, and the filmmakers, such as Dave Filoni and creator George Lucas. The premiere also saw many celebrity guests from actors, like , and Ahmed Best, to renowned filmmakers, such as J.J. Abrams and Keenen Ivory Wayans.

News
>
Celebrity Gossip
August 11, 2008 03:11:24 GMT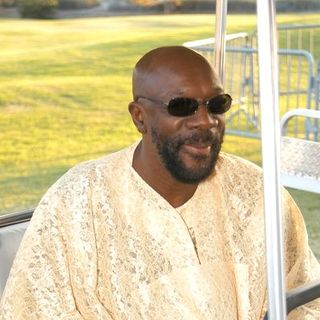 In the wake of 's early Saturday morning, August 9, Hollywood woke up the following day to the news of other death, which was that of Isaac Hayes'. The soul and funk singer-songwriter and musician died early Sunday afternoon, August 10 at his home in Memphis, Tennessee, officials said. He was 65.

Hayes, who won an Oscar in 1972 for Best Original Song for the theme from film "Shaft" (1971), was found unresponsive at his house by family members, Shelby county sheriff's spokesman Steve Shular revealed. Per Wmctv.com, his wife found him collapsed on the floor of a bedroom in their home next to a treadmill that was still running at about 1:00 P.M.

News
>
Movie News
August 11, 2008 02:37:15 GMT
All bets are off. Despite its stunning start on Wednesday, August 6, "" doesn't really have what it takes to dethrone "" from its crowning seat at the North American weekend box office. Having pushed "Dark Knight" from its #1 position when it debuted, the stoner flick from should settle for the second place.

With $23.2 million, "Pineapple" does not only gross less than the superhero flick, but also could not outdo Rogen's other comedy film "" which earned $30.7 million over the three-days weekend in 2007. Still, the David Gordon Green-directed movie has covered up its reported $27 million production budget from its five days of screening collecting in total $41.3 million.

News
>
Celebrity Gossip
August 11, 2008 02:27:52 GMT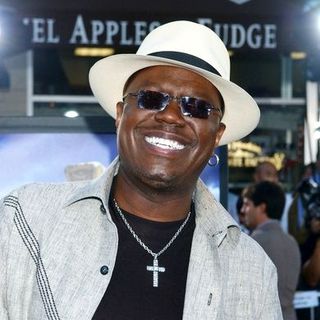 Hollywood mourns the death of . The actor-comedian died in a Chicago-area hospital Saturday morning, August 9 at about 2 A.M. of complications from pneumonia, his publicist has confirmed. His wife Rhonda McCullough and daughter were with him until the very end of his life. He was 50.

Mac was hospitalized with pneumonia, which is not related to the autoimmune disorder called sarcoidosis he's been suffering since 20 years ago, early last week. His publicist previously told the press that despite reports to the contrary, the star "is responding well to treatment and will be released soon."

News
>
Music News
August 11, 2008 02:22:19 GMT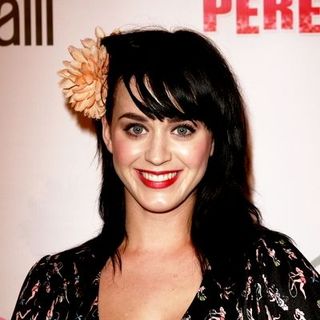 Katy Perry's second single "I Kissed a Girl" from latest album "" has been in lead spot of Billboard Hot 100 Singles chart for seven weeks. This record has then tied to become the longest-running number one in the chart for her label Capitol Records.

Furthermore, if Katy's song can hang on for three more weeks, it will tie rapper 's "Low", which has previously enjoyed a ten-week run in the hot spot of the chart. However, there may come challenges from R&B singer 's "Forever" which has risen one place from number three to number two, and 's "Disturbia" which is up to number three this week.

News
>
Music News
August 09, 2008 07:41:40 GMT

's fans don't have to wait any longer to find out more of his upcoming third studio album "L.A.X". Its official tracklisting has been leaked, showing that the full album will carry as many as nineteen tracks.

"Game's Pain" in which he will collaborate with is his first single. It contains vocal sample of "Eleanor Rigby" by . Furthermore, it is then followed by second single "Dope Boys" which features as a guest star. Meanwhile, his third single will be "My Life" featuring .

News
>
Movie News
August 09, 2008 07:38:52 GMT

Paul W.S. Anderson's action movie "" has released the claimed-to-be first clip of the movie. Displaying the scene where Jensen Ames played by is navigating through the rain of fire let out by his competitors, the clip shows the intensity of the deathly race which ends with a big bang.

Following Ames' fight for freedom, "Death Race" tells the story of the ex-con who is framed for a murder and his task in joining an insane three-day challenge set by Terminal Island's warden. Facing the most vicious criminals in the country, the three-time speedway champion now has to outsmart and outgun the others to come out alive.

News
>
Music News
August 09, 2008 07:26:08 GMT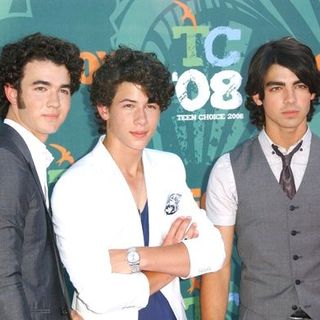 Performing a free concert for "Good Morning America" on Friday, August 8, pop rock band have taken over the Big Apple. Performing on the stage erected at Bryan Park in Midtown Manhattan, the trio created a history of their own setting a new record for the largest crowd the morning show has ever hosted up to the date.

In front of more than their 10,000 hysterical teenage fans, the band consisted of Kevin, Joe and Nick performed a quick set of songs, including "S.O.S.", their latest hit single "Burnin' Up" and parts of a couple other songs from their upcoming new LP, "". The large number of the concert's attendees allegedly prompted show hosts to compare the band with legendary bands, including .

News
>
Celebrity Gossip
August 09, 2008 07:24:22 GMT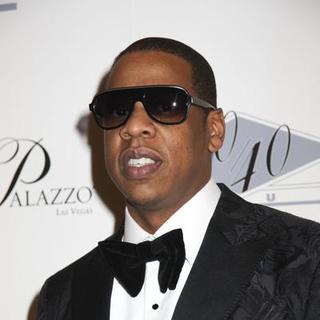 It's been months since reports on him marrying longtime girlfriend first leaked in April. And has, in a recent interview with Vibe magazine, spoken for the first time about why he and the songbird choose not to talk publicly about their marriage.

Talking about his silence about their marriage to interviewer Elliot Wilson for the September issue of the magazine, the hip-hop star claims it is important for him and Beyonce to keep certain issues of their lives away from the media and public. He says, "That's ridiculous for me to confirm. I don't have ... I'm gonna say, I think that was a ridiculous question. I just think it's really a part of your life that you gotta keep to yourself."

News
>
Movie News
August 09, 2008 06:44:26 GMT

A remake of Sean S. Cunningham's 1980 classic horror movie, "" was shot in Texas and during the filming period, Reelz Channel has paid a visit to the set. On Friday, August 8, Reelz's "Dailies" has exposed the on-set video report from the visit showing both behind-the-scene footages as well as interviews and now, the video has leaked out.

In this new behind-the-scene video, fans can see footages when the crew are filming for several scenes. They can also check out the interview with the Jason Voorhees' depicter, Derek Mears, the cast ensemble, such as and , and the film's producer Bradley Fuller where they talk about the experience working for the film as well as the remake itself.