News
>
Celebrity Gossip
December 19, 2008 06:58:12 GMT
"" leading lady has a question-and-answer session with BlackBook magazine, during which she talks about her favorite books, friends, and some other personal issues. Admitting she is into classic literature, she names "East of Eden" by Nobel Prize winner John Steinbeck as one of her favorite books.

"It covers fundamental ideas of good and evil," she tells the publication about the set. "Other favorite writers ... oh, it's so hard when you can only pick a couple of writers. It always seems like you are trying so hard to look like an intellectual."

News
>
Music News
December 19, 2008 06:53:44 GMT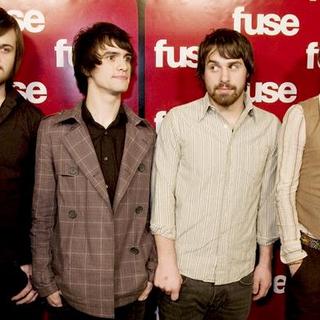 While their sophomore studio effort "" is still hot on shelves after being dropped in March, Panic! At the Disco have revealed to begin working on its follow-up after holiday season is over. Breaking the news itself is the band's bass guitarist/vocalist Jon Walker through a posting on his blog.

"I am really excited for the holidays and even more excited to start working on our new album," Jon shares. "We have been writing songs all year about the places we've been, the things we've seen and the games we've won."

News
>
Movie News
December 19, 2008 06:48:49 GMT

and the crew of "" allegedly will be back together to do some re-shoots for the action fantasy movie. According to industry magazine , the re-shoots will be taking place in Vancouver, Canada on January 12, 2009.

The re-shooting news came on the heels of the release of its . Still, words on the reason why the re-shoots need to be done and which scenes will be getting the treatment have yet to be disclosed. Some believe that these re-shoots are taken to polish this highly anticipated "X-Men" spin-off.

News
>
TV News
December 19, 2008 06:45:08 GMT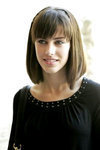 Another take on "" episode 12 has been given out. The chapter which is called "Hello, Goodbye, Amen" and aired on January 6 will reveal a shocking truth about Adrianna who at the same time is recovering from her drug addiction.

Adrianna invites Brenda to attend a support day at her rehab center, but the day quickly turns upside down when Adrianna learns information that will cause her life to change forever. Brenda and Kelly stand by Adrianna's side and Brenda reveals a secret she has been hiding from Kelly.

News
>
Music News
December 19, 2008 06:24:06 GMT

Rumor has it, may be entering recording room with . A source tells Perez Hilton that the two singers will be collaborating on a re-recorded version of Kanye's single "Paranoid" taken from his latest album "".

If the rumor is proven to be true, the duet track will reportedly be released sometime in January 2009. However, no statement has come out from both Kanye and Rihanna's managements regarding the issue.

News
>
Movie News
December 19, 2008 06:17:44 GMT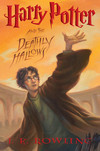 "Harry Potter and the Deathly Hallows" will kick off its production in spring of 2009. While at the L.A. premiere of "", "Harry Potter" producer David Heyman lets it slip that the work on the follow-up to "" is about to begin as they have planned to start shooting in February.

On the occasion, Heyman also gave out on how long it will take to shoot the two-part project. "We finished the sixth film which'll be coming out next summer," the producer of "" explained, "and we start filming the seventh which we'll be breaking into two parts for a 54 week shoot starting in February."

News
>
TV News
December 19, 2008 06:11:59 GMT

The list of TV series and made for TV movies that fill in the nominations of Screen Actors Guild Awards next year is unraveled. This time around, NBC's comedy series "" has shown another domination by taking three nominations, including a nod each for its two lead actors, and .

Also triumphing on the primetime television is the -starring miniseries "". Like "30 Rock", the show accumulates 3 nominations, the same amount that other series like "", "" and "" gather. This time the network that earns most of the nomination is HBO with 9 while ABC and NBC follow behind with 8.

News
>
Celebrity Gossip
December 19, 2008 06:02:45 GMT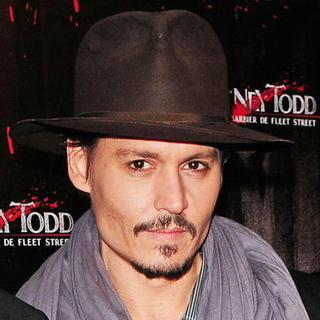 fuels another marriage speculation yet again as he has been seen shopping for engagement ring for longtime partner and mother of his children, , several sources have claimed. According to OK! magazine, as being informed by those sources, the hunk had a high-end Southern California jewelry store shut down last Wednesday, December 10 so he could privately shop for engagement rings for Vanessa. He, moreover, was claimed to have made a "very large purchase."

"This was Johnny's third or fourth visit to the store," a source testifies. "He looked at an assortment of classic solitaire diamond rings in platinum settings - a really beautiful selection of elegant and understated rings."

News
>
Music News
December 19, 2008 04:52:37 GMT

and both pick up the same name, 's "", when asked what their favorite records of the year are. Beside T.I. and Ne-Yo, other singers admiring Wayne's work are of and Gregg Gillis a.k.a .

"I enjoyed Kanye's [West] album, even though that's not really a rap album, but I still enjoyed it. It's different. Of course Wayne's album," T.I. gave his comment. He also put , , and on his list when mentioning his favorite ones further.

News
>
Celebrity Gossip
December 19, 2008 04:44:04 GMT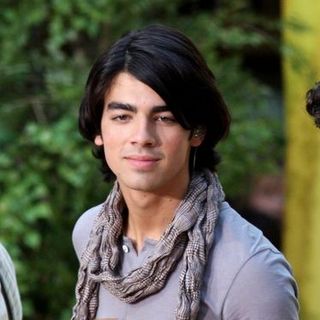 Young, famous, and having many fans, honestly reveals that he, too, has crushes on fellow celebrities. "I love ," he mentions one of his celeb crushes. "I've been watching her video, she's gorgeous."

Beside Leona, "I also like , and ," Joe adds. "I like a lot of people," he admits further.

News
>
Movie News
December 19, 2008 04:35:44 GMT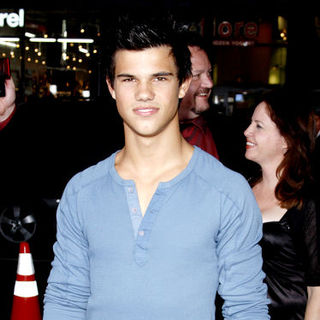 Though Michael Copon's name has been put forward as in "New Moon", it doesn't mean that would give up his part that easily. Speaking out for the first time since the news of him being considered to be replaced, the 16-year-old actor told MTV he has been working out to fit the character's physical description in the sequel.

"I have been working out. I've been working out since the day we finished filming '.' I just weighed myself today; I've put on 19 pounds," said the Shark Boy of "" at Hollywood Foreign Press Association Salutes Young Hollywood event on Wednesday, December 17. "I'm guaranteeing Weitz 10 more [pounds] by filming. I get to meet Chris on Friday, in two days, so I'm excited. I'm going to have lunch with him."

News
>
TV News
December 19, 2008 04:09:09 GMT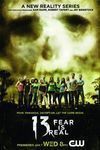 The CW make an introduction to their new reality show, "" by releasing a clip from one of the episodes. Using a night vision camera, the clip shows Ted trying to look for Leah in the dark and eventually hears her screaming asking for help in the distance.

To be premiered on January 7, "13: Fear is Real" is a new show designed to evoke a person's deepest fear. Pitted against each other in situations straight from the horror movies, the 13 will face shocking surprises, psychological scares and lots of "beware of the dark" moments, all designed by a "mastermind" of terror.

News
>
Music News
December 19, 2008 04:01:32 GMT
A brand new exclusive song titled "Love Is on Its Way", which is performed by , is set to be included to their movie "", according to MTV News. "It's one of those songs that starts out [upbeat], and then halfway through it hits a downbeat," Arthur F. Repola, the movie's producer stated.

The Jonas boys have also shot a music video for the track. The video will reportedly be on the movie as well. Commenting on the filming of the video, Repola said, "It was [crazy], but we had a lot of security. There was not a problem, surprisingly. [But] wherever they go, throngs follow."

News
>
Celebrity Gossip
December 19, 2008 03:53:21 GMT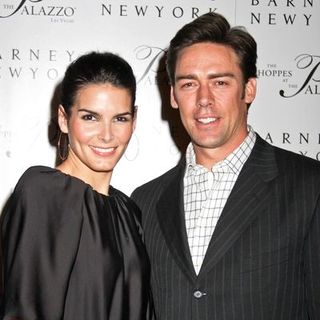 Fashion model and actress has given birth to a baby girl, her third child with husband Jason Sehorn, on Thursday, December 18. A representative for her exclusively tells about the news, informing that the pair names their infant Emery Hope Sehorn.

The representative doesn't disclose other details of Emery Hope except that she is "a healthy baby girl." She joins Angie and Jason's two other children; daughters Finley Faith and Avery Grace.

News
>
Movie News
December 19, 2008 03:47:33 GMT
Though there are lots of rumors circulating around "Batman 3", only few can be confirmed so far. Talking to at the premiere of "", Warner Bros. president Alan Horn offered up the facts that he knows about the potential sequel of "".

On the progress of the sequel, he fessed up that Warner Bros. are still in talks with director Christopher Nolan of the sequel. "We've been talking to Chris Nolan and what we have to do is get him in the right place and have him tell us what he thinks the notion might be for a great story, but Chris did a great job and we'd love to have him come back and do another one," so he claimed.