News
>
Movie News
December 23, 2008 07:42:07 GMT

After a previously-released photo , two "" newly-outed pictures from Slash Film reader Christopher M share another peek at the Terminators in the thriller movie. While one of the pictures displays a man's silhouette with the background of a post Judgement Day landscape, the other one presents John Connor inspecting what seems to be a Hydrobot.

Set in post-apocalyptic 2018, "Terminator Salvation" centers its story on a stranger named Marcus Wright. Wright, whose last memory is of being on death row, will join John Connor, despite Connor's uncertainty of him being either friend or enemy, in a journey that leads them to the uncovering of the terrible secret behind the possible annihilation of mankind by Skynet and its army of killing cyborgs.

News
>
Music News
December 23, 2008 07:36:58 GMT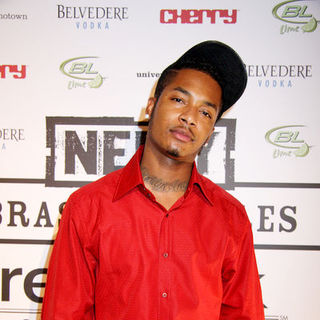 , whose real name is Howard Bailey Jr., has reportedly been forced to walk out of recording company Disturbin Tha Peace (DTP). "Basically Howard [Chingy] has been dropped. That's it! There's no more information," so claimed .

Chingy returned to DTP in 2007 after parting ways with the company in 2004, citing that his mentor had cheated him out of cash. Saying that they had "settled the differences" and "put it in the past", the two musicians then teamed up on single "Gimme Dat", taken from Chingy's 2007 LP "".

News
>
Celebrity Gossip
December 23, 2008 07:27:08 GMT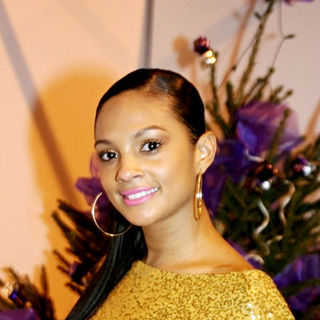 British pop star has found a new love in music executive Ed Howard following her separation from husband MC Harvey. The pair, as reported by the Sunday Mirror, fell in love while they were working on her album, "."

Since then Alesha and Ed were seen having a string of dinner dates. Besides, they were also seen "passionately kissing" during a night at the Movida nightclub in London. "Alesha is madly in love. They make a great couple and the chemistry between them is obvious," a source tells Sunday Mirror. "Ed's good-looking and generous and has her best interests at heart".

News
>
Movie News
December 23, 2008 07:05:42 GMT
Lionsgate Films have come up with an international trailer of "". Made for U.K. consumption, the brand new trailer previews the time 's Leonard meets the two women in his life and builds romantic relationship with them. It also shows how different the two women are. While Michelle is mysterious and beautiful, Sandra is loving and caring.

An intriguing romantic drama about a man torn apart between two women, "Two Lovers" centers on Leonard, an attractive but troubled young man living with his parents in suburban Brooklyn and the two women he is romantically involved, Michelle and Sandra. Finding that Michelle is also deeply troubled and being drawn to Sandra after finding hidden depths in her, Leonard's love life is made complicated when Michelle asks for his help in dealing with the destructive affair she's having with a married man.

News
>
Celebrity Gossip
December 23, 2008 06:25:33 GMT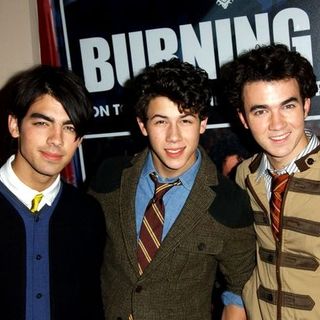 , , and have nothing, but well wishes for their fans for the year 2009, sending message through a video in which they say "We hope you have an amazing New Years." They continue stating, "We can not wait for all the amazing things coming up. We love you, thank you for everything."

"Wishing You A Happy Holiday," so read the tagline that accompanies the video, which is featured in accompaniment of their just-released special holiday e-card. "We can't wait to see you in the New Year!"

News
>
TV News
December 23, 2008 05:09:36 GMT
In support of the upcoming season two of "", several selected scenes of the legal drama series have been released by the FX network. Giving a sneak peek to what to expect next in the series, the snippets bring up various problems faced by the characters. The videos also pick up different focus of the series from thought on revenge to Patty's nightmare.

Season two of "Damages" will be kicked off on Wednesday, January 7, 2009 at 10/9c on the FX network. It is said that the episode entitled "I Lied, Too" will deal with 's Patty Hewes who finds herself entangled in a case with personal and professional repercussions when a man from her past, Daniel Purcell, calls.

News
>
Music News
December 23, 2008 05:07:50 GMT

will be presented with a Lifetime Achievement award during the ceremony of the 51st Annual Grammy Awards for his lasting contribution to music industry. On the recipient's list for the honor, he will be joined by , The Four Tops, Blind Boys of Alabama, Hank Jones, Gene Autry and Tom Paxton.

Recording Academy president Neil Portnow is excited with the choice for the lifetime awards. He says, "Their outstanding accomplishments, legendary passion and artistry have positively affected our culture and will continue to influence and inspire generations to come."

News
>
Music News
December 23, 2008 04:17:37 GMT

Hip-hop mogul reveals that he plans to enter recording booth with . He comes to such an idea after running into the country music singer on NBC's "" show last November.

"We talked about getting in the studio together, so that's probably going to happen soon," T-Pain tells about his plan. Thinking of "something cool and different", he adds, "We gotta be more country than hip-hop."

News
>
Celebrity Gossip
December 23, 2008 04:07:53 GMT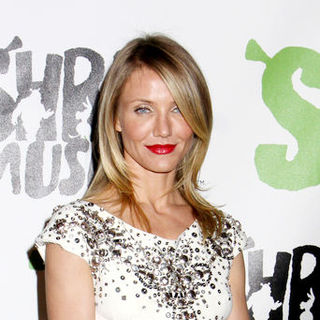 is rumored to be having a new roommate as his model boyfriend Paul Sculfor is claimed to have moved in together with her. OK! magazine breaks the news, quoting an insider as stating, "Paul has given up his bachelor pad. He moved into Cameron's home in the hills above the Chateau Marmont in Hollywood."

Rumors on the lovers moving in together have been mounting since July this year. In late October, they were claimed to have been seen house hunting in Los Angeles to find a home for them to live in together.

News
>
Movie News
December 23, 2008 04:03:22 GMT

With "" hitting the post production phase, the film's screenwriter David Koepp opens up about the upcoming drama thriller movie. To MTV News, the 45-year-old writer/director discusses many things from ' new haircut to his thought on the sequel so far.

Mentioning that he didn't do anything to tweak the first film, "", he confesses that he is glad that Hanks goes on with a shorter haircut for the sequel. "Anything I say there would be critical [of the first film]. So no, not really," he says. "Well, the shorter hair. They went with shorter hair in this film, which I think was a good choice." On the controversial hairdo, he further adds, "People obsess over strange things. And it never occurs to you while you're making a film that 'This will be something they'll be talking about'."

News
>
Music News
December 23, 2008 03:21:43 GMT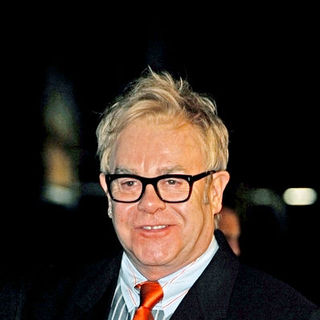 has been confirmed as one of the musical guests on "NBC's New Year's Eve with Carson Daly". At the forthcoming event, he is set to sing hit single "Don't Let the Sun Go Down on Me", which is coming off his 1974 studio effort "".

"I can't wait to spend New Year's Eve with my biggest fans in America and the UK," Elton shared his excitement following the announcement. "This will be a fantastic night. I can't think of a better way to see in 2009."

News
>
Celebrity Gossip
December 23, 2008 03:13:38 GMT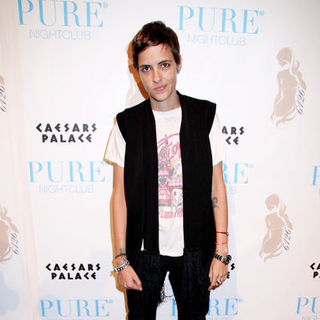 Celebrity DJ took to her blog Monday, December 22 to thank fans for their support following her hospitalization on Sunday, December 21. In her post, she also gave up-date on her latest condition while she is recovering from an undisclosed illness.

"Thanks for all your messages," Samantha wrote in her post. "I'm home and all good. Was just pretty exhausted from traveling and working too much to buy Chanukah gifts and my Jewish mother was worried about me," so she explained about her trip to L.A.'s Cedars-Sinai Medical Center on Sunday with the companion of girlfriend .

News
>
TV News
December 23, 2008 03:07:31 GMT

Expected to make a guest appearance in "", will finally come on board the S.S. Tipton in the new year. The latest news coming from the sitcom series reveals that the actress who plays Maddie Fitzpatrick in Disney's "The Suite Life of Zack & Cody" will reprise her role as London's BFF in the spin-off's January 16, 2009 episode.

In the episode entitled "Maddie on Deck" to be aired at 8/7c on Disney Channel, Tisdale's Maddie will be seen visiting Zack, Cody and London in Europe and capturing the heart of 8-years-old prince Jeffy of Lichtenstamp who wants her hand in marriage. The story goes on with a catch that if Maddie refuses the prince's request, she will be imprisoned and S.S. Tipton will not be permitted to leave Lichtenstamp.

News
>
Celebrity Gossip
December 23, 2008 02:44:59 GMT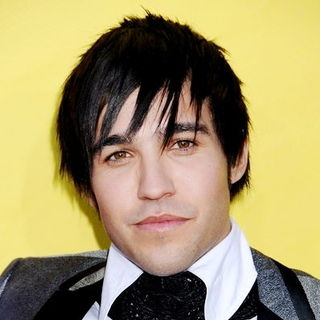 Appearing on SIRIUS' The Morning Mash Up! on Monday, December 22 to talk about several issues, like fatherhood, baby fat, and breast milk, claimed he has tasted his wife 's breast milk and "it tasted like - it's kind of soury weird milk." Though so, "The baby loves it, it's the only thing he's had a chance to have," he added when referring to his baby boy, Bronx Mowgli Wentz.

Pete next talked about working off his baby fat. "I gained 10 pounds at least. I usually hang out around 135, 134, I go up to about 140, and when I hit 148, I get fat face," he revealed. "For the most part, we're going on walks - that kind of stuff. I think it comes off easier for her because she gets to breast feed and I don't have the luxury of doing that," he stated comparing his weight gain to Ashlee's.

News
>
Celebrity Gossip
December 23, 2008 02:08:48 GMT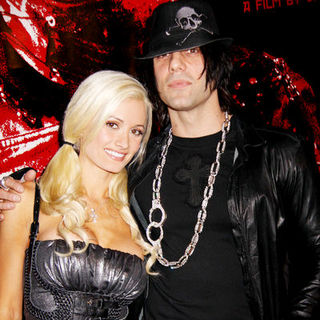 Model and TV personality is taking her love relationship with illusionist to the next level, showing her love for him by making him "a paper ring." He wouldn't wear it though, forcing Holly to make a promise that "when he starts wearing his paper ring," she "will be the one to propose."

Having quite a different perception of their romance, Criss explained, "You know, what Holly and I have is really something that money can't buy. She is enough for me." Showing their support for each other, Holly and Cris had joint birthday at LAX on Friday, December 19 to celebrate her 29th birthday and his 41st birthday.