News
>
Movie News
December 18, 2008 02:06:01 GMT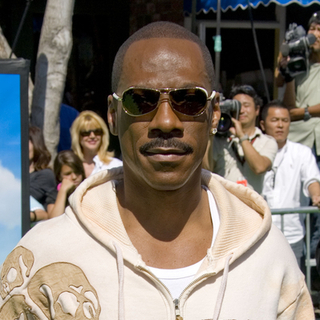 is The Riddler in "Batman 3", so claimed The Sun. According to the British publication, the "" actor has been signed by director Christopher Nolan to carry out The Riddler, a villainous character once made famous by in 1995's "Batman Forever", in the sequel of "".

On the speculation over the actor's possible involvement, an insider stated, "Eddie's a fantastic addition. Everyone's excited to see what he does as the Riddler." If this casting report is proven to be true, it will put off the circulation rumor that "Pirates of the Caribbean" actor is in the forefront run for the part.

News
>
Music News
December 17, 2008 09:23:14 GMT

Rock band have confirmed on their official site that they are getting Guitar Hero video game treatment. "It's the worst kept secret in rock-n-roll but we're here now to finally confirm that there will indeed be an all-Metallica Guitar Hero game released in the first half (!?) of 2009," the band wrote in a post.

The so-called "Guitar Hero: Metallica" video game, as stated by the band, will allow people to jam along to 28 of their songs, as well as to a number of tracks by , , , , and . "There is also an all new Expert+ difficulty setting featuring two bass drum kick pedals (!!!) along with all the gameplay modes from Guitar Hero World Tour," the music act added.

News
>
Movie News
December 17, 2008 09:17:57 GMT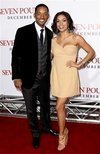 Less than a week from its debut in U.S. theaters, "" rolled down red carpet in Los Angeles for its premiere celebration. Held at Mann Village Theatre in Westwood on Tuesday, December 16, the special screening event was highlighted with the streaming in of many Hollywood celebrities.

From the cast ensemble, , , , , Madison Pettis, , Ryan Ochoa and were all seen attending the event. Joining them on the evening were the movie's crew, including director Gabriele Muccino and producers Steve Tisch and Todd Black.

News
>
TV News
December 17, 2008 08:37:44 GMT

MTV's original programming line-up is expanding with eight original non-scripted series getting the thumbs up from the entertainment network. With the titles, like "Nitro Circus", "Daddy's Girls", "The Girls of Hedsor Hall" and "MTV's Untitled Performing Arts Reality Project", the new shows coming up over the next several months will be produced by the likes of , Sean "" Combs, , , and others.

"In the coming months, we are unveiling an extremely ambitious launch schedule filled with an unprecedented volume of new content," Tony DiSanto, executive VP of series development and programming, explained. It is further explained that MTV is looking forward to launching a two-hour block of original programming on Sundays at 9 P.M. and air original shows at 9 P.M. on Mondays and Thursdays starting in the first quarter of 2009.

News
>
TV News
December 17, 2008 08:16:28 GMT
A clip from the December 19 episode of "" has been released by CBS. The episode is called "Frienemies", and apt to its title, Charlie will be forced to work with his rival Marshall Penfield to solve a case where a grad vigilante group goes after a known criminal mastermind.

Penfield is played by guest star , whom from the last name, is known as the actor son of Oscar winner . Penfield and Colin argue about small things such as the marker that belongs to Colin but got broken when used by Penfield. Meanwhile, Don is still struggling to decide whether his religion holds the answers he's been looking for.

News
>
Celebrity Gossip
December 17, 2008 08:14:01 GMT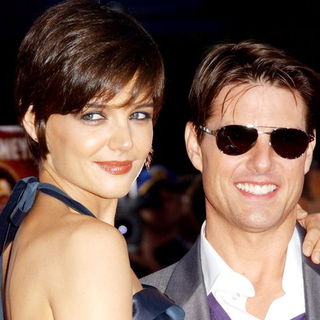 is about to celebrate her 30th birthday Thursday, December 18 and her actor husband has openly told Access Hollywood he has something special for her. "I've got some special things ... that I have in store for her," he said at the premiere of his new movie, "," in New York City on Monday night, December 15. "It's gonna be a great day for her."

Tom wouldn't go into detail on what present he will get Katie. He, instead, revealed how they will celebrate her big day, stating "We're gonna celebrate, I'll be here in the morning with her." Later that day, Tom will have to attend the Los Angeles premiere of "Valkyrie", whereas Katie is due to perform on Broadway's play "All My Sons" in New York.

News
>
Music News
December 17, 2008 08:13:59 GMT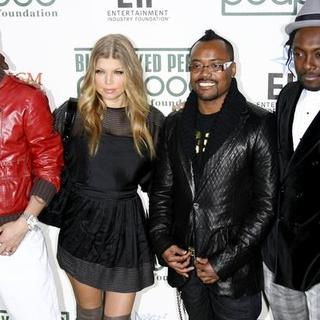 One of the ' members opened up that the band's forthcoming fifth studio album "The E.N.D (The Energy Never Dies)" will be loaded with the same energy the band had in previous albums. "Same Black Eyed Pea energy. A lot of international inspiration," he said.

" was doing X-Men the new movie [''], so he got inspired in Australia to do electro music," Taboo explained further at the re-opening of the Conga room in Los Angeles. "So we fused electro with hip-hop and made our own mesh."

News
>
Music News
December 17, 2008 07:29:33 GMT

A music video promoting 's brand new song "Who Dat" has made its way out. Produced by Gabriel Hart, the video is co-produced by RayGun from Southern Trees Film Group and has rapper making a cameo appearance.

"Who Dat" is a song produced by rapper/songwriter Shawty Redd, who also helped recording 2007 single "Sensual Seduction". The D. Rich-produced track appears on Young Jeezy's third studio album "".

News
>
Movie News
December 17, 2008 07:13:35 GMT

The legal battle over "" won't be resolving any time soon. Initially set to be brought in front of the court on January 6, 2009, the trial date for the rights to the action adventure movie has been moved back two weeks to January 20, 2009. Variety reported that the new date was set by Los Angeles federal judge Gary Allen Feess on Monday, December 15.

The new trial date has been thrown out after Feess refused to issue a ruling on which side, 20th Century Fox and Warner Bros. Pictures, has the control of the film's rights. Revealing that he has to handle a criminal matter on the original date, Feess reportedly also declined on making a pre-trial summary judgment, claiming that the contracts between Fox and "Watchmen" producer Larry Gordon are "so open to interpretation that a trial is required".

News
>
Celebrity Gossip
December 17, 2008 07:03:11 GMT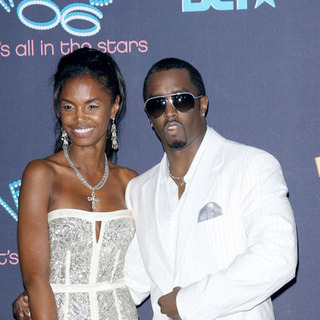 Former longtime partners and Kim Porter celebrated her 38th birthday together at Murano Restaurant & Lounge in West Hollywood on Monday night, December 15. The twosome was joined in the party, which the music mogul held for the model, by nearly 30 guests that include some of their celebrity friends.

The birthday lady, who arrived late for the festivity, was serenaded with 's "Happy Birthday" and presented with a cake, a guest told People. Actress and husband Chris Ivery, her "" co-star and reality TV star Lisa Gastineau were among the guests who attended the party.

News
>
TV News
December 17, 2008 06:51:27 GMT

The second episode of "" that will return on screen Monday, December 22 has been previewed. Premiered on Tuesday, November 16 via NBC, the reality show started off with a bang in the shape of Khalood Bojanowski, aka Mrs. B. The 50-year-old who is one of the mothers participating in the show started a racial rant with one of the black girls.

Vita particularly fumed over the comments made by Mrs. B when she stated, "I cannot have a black one," upon choosing the ideal girl for her son, Jojo. "I can't have an Asian one, and I can't have a fat-butt girl. No Jewish girl! I cannot stand them! It has to be a white girl." This rift will still have its effect on the second episode where the girls face a challenge set up by Ultimate Fighting Championship president Dana White. The girls who win will be exempt from the boys' first elimination.

News
>
Music News
December 17, 2008 06:47:47 GMT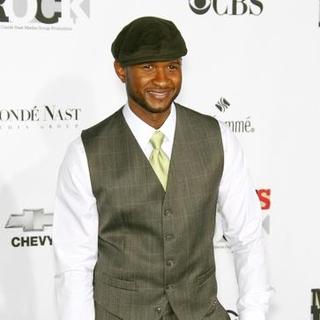 is holding a contest to give teenagers a once-in-a-lifetime chance of filming a music video for him. Those who want to join the contest must be at the age of 13 to 18 years old.

The online contest will be started from December 16 and will expire on January 31, 2009. Then, in March 2009, several contestants will be selected and flown to Los Angeles to work in two teams. The two teams will have one week to work on Usher's music video with him giving advices whenever they need any.

News
>
Movie News
December 17, 2008 06:27:22 GMT

MTV has brought forth an exclusive clip of the upcoming "". With the running time of about a minute, the snippet to the gritty Boston crime drama shows the time Brian whose criminal way of life is beginning to spiral dangerously out of control gets a visit from Moran, a local police detective.

Centering its story on two childhood friends, Brian and Paulie, whose hard lives and friendship bond makes them brothers, "What Doesn't Kill You" follows the two as they grow up and get into more serious offenses which finally land them a serving time behind bars. When they are released, Brian tries to get clean from his past.

News
>
Celebrity Gossip
December 17, 2008 06:22:28 GMT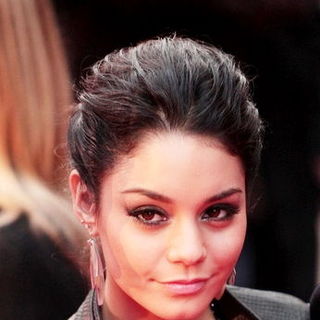 , as reported by E! News, called off her planned 20th birthday party at Chateau Marmont upon fear of bad press that might be addressed to her due to the fact that the hot spot is a bar. E! News reported that matter as being informed by a restaurant source.

Vanessa turned 20 years old on Sunday, December 14. She initially planned to host a bash at Bar Marmont, "but decided at the last minute to put the kibosh on the bash," E! News claimed. The restaurant source claimed further that despite the cancellation the actress-singer actually "could have gotten in though, because they serve dinner as well."

News
>
Music News
December 17, 2008 06:08:14 GMT

A music video aimed to promote ' first single "You Better Pray" off upcoming third studio LP "" has been premiered. Starting with a look at a quiet school ground, it quickly changes to a scene showing a boy sitting on one of the library chairs, seemingly to be bored.

Trying to escape from the boredom, the teenager draws cartoon characters which then jump out of his book, coming to life and becoming the band's members who perform the song out loud in the quiet library with no one seems to care. Curious but indeed excited with what happens, he draws other characters, this time two fat bald guys, who also jump to life as his previous cartoon pictures.