News
>
TV News
December 24, 2008 10:11:11 GMT

The preview to the 11th episode of "", titled "Bound", has been unleashed. It begins with a scene showing two men pushing a bed with a woman being tied on it, into a room.

Stopped at one point in the room, one of the men, the old one, is seen touching the woman's cheek with his glove-covered hand. "Who are you?" the voice in the preview says. "What do you want? Are you going to kill me?" After that, the old man and the other one, who is younger, turn the bed over.

News
>
TV News
December 24, 2008 09:49:49 GMT

sits down with TVGuide to talk about her role as bad girl Gretchen Morgan in "" season four. "I'll give myself extra credit for that!" she says during the interview.

When asked if the series goes on another season and she could resurface, she answers she would love to see Gretchen breaking out of the women's prison. "Yeah! [Laughs] That would be great," so she states.

News
>
Movie News
December 24, 2008 09:40:21 GMT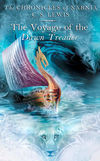 "" has faced an upsetting news before it even begins filming. On Tuesday, December 23, both Walt Disney Pictures and Walden Media have confirmed that the third "Narnia" movie will have to move on without the mouse house supporting its production.

Choosing not exercising its option to co-produce and co-finance the sequel to "", the studio pointed out on budgetary and logistical reasons. Still, they do not elaborate more on those reasons. Due to Disney's exit, Walden reportedly will look for other partner, which most likely candidate for the moment is said to be the 20th Century Fox.

News
>
TV News
December 24, 2008 09:27:12 GMT

Celebrating the coming new year, MTV brings forward the third season of its popular TV show "." The dancing competition, which is hosted by , is scheduled to premiere on Thursday, January 15.

Hip-hop artist , former member of , JC Chasez, and hip-hop choreographer Shane Sparks, will all reprise their roles as the show's judges. Besides, the show will also have the same format with the previous two seasons.

News
>
Music News
December 24, 2008 08:46:47 GMT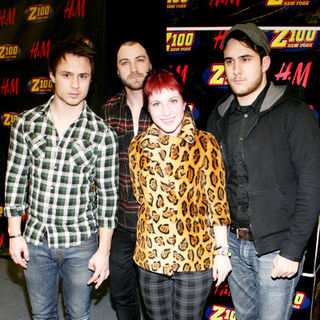 Following the success of "" soundtrack album, which debuted at number 1 on Billboard Hot 200 Albums chart, selling 164,700 copies in its first week in stores, reveal their excitement to be part of "Twilight" sequel, "New Moon". Guitarist Josh Farro tells OK! magazine, "We're not campaigning, but we'd love to be part of it."

Commenting on their involvement in crafting "Decode" and "I Caught Myself" for "Twilight" theme songs, singer considers it as "a phenomenon." She says, "We're just thrilled to be a part of it. Our fans were part of our following before we blew up, and I think it means something to them, too. It's opened a whole new world, and it definitely means a lot for our career. It's changed a lot."

News
>
Movie News
December 24, 2008 08:45:45 GMT

An exclusive clip of "" has been put forth by MTV. Focusing its attention on ' titular character, the short sneak peek to one particular scene in the comedy movie displays the time Paul Blart comes across the baddies in one of the mall's stores.

Unaware of the fact that the two men have ill intention, he at first warns them that the mall has been closed and offers his escort to the nearest exit. But, when one of the thugs puts out his gun, he realizes that he is in so much trouble and thus runs as fast as he can using his Segway away from the bad guys, who are chasing him using bikes.

News
>
Celebrity Gossip
December 24, 2008 08:16:10 GMT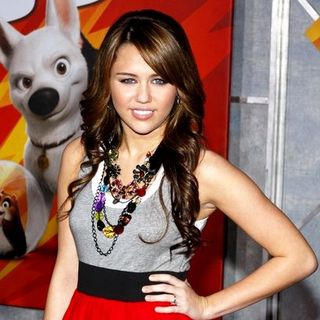 Enjoying the holidays, spent time Tuesday, December 23 to visit patients at Monroe Carell Jr. Children's Hospital at Vanderbilt, Nashville. Accompanied by her singer father , she had a meet-and-greet session with patients and their families at the facility. The father-daughter duo, moreover, also struck some poses with people who happened to be at the hospital.

In between his time there, Billy toured the hospital's pediatric program and met patients at the Vanderbilt Eskind Diabetes Clinic. Greater than that, he also presented a check from the Fraternal Order of Eagles, a national group that supports the pediatric diabetes program at Vanderbilt. As for her part, Miley gave the child patients her autographs. A young fan of her told reporters, "Me and Jacob watch the show every day", adding that, "IT was worth it, the lines and everything."

News
>
TV News
December 24, 2008 08:00:23 GMT
"" has gotten its premiere date. The USA TV series will start its first season, consisting of 12 episodes, to the small screen one day before the new year's eve, on December 30 at 8/7c.

Coming from NBC Universal Television Studios and Broadway Video, "To Love & Die" teams up and Tim Matheson. It will follow Shiri's Hildy Young when she was convinced that her dating problems would be resolved if only she were able to track down the father she never knew, Tim's James White.

News
>
Movie News
December 24, 2008 07:51:03 GMT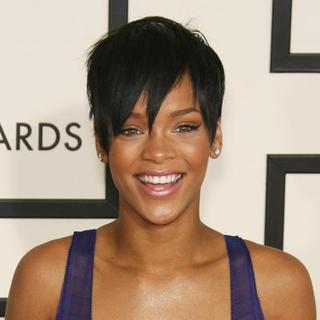 could end up sharing screen with in "". In an interview with MTV News, kingpin, , confesses that though several female artists were being looked at for video show host/singer Laura Charles, he tends to choose the 20-year-old to fill in the part in the remake project.

"That's the one I'm rooting for," the rapper who serves as the remake movie's producer said of Rihanna's potential casting. He further explained that everyone involved in the project is leaning towards having an artist to portray the character once made famous by protege, Vanity. "We're keeping that same concept of the girl being in the music business," so he claimed.

News
>
Movie News
December 24, 2008 06:53:48 GMT

Universal Pictures have debuted the trailer of "" via Yahoo Movies. Said to have been screened in front of "", the promotional video starts with a shooting to death of a woman. Then, it continues to introduce the pivotal characters in the movie, investigative journalist Cal McCaffrey and rising congressman Stephen Collins.

A determined D.C. reporter, McCaffrey, comes across a murder case which entangles his old friend, U.S. Congressman Stephen Collins, who happens to have an affair with the woman murdered. As he and his partner, Della, fall deeper into the investigation to uncover the killer's identity, he steps into a cover-up that threatens to shake the nation's power structures.

News
>
TV News
December 24, 2008 06:34:48 GMT

A denser tension will be felt on the third episode of NBC's "". As seen in its preview, the door bell is rung and two men bringing in to house a special delivery, which is large box that contains files of each of the remaining female contestants.

The files carry detail information about each of the ladies that they don't want anyone to know. The boys' mother can't hide their excitement that they will able to read everything they want to know about their prospective daughter in-laws. The ladies, on the other hand, show fear on their faces.

News
>
Music News
December 24, 2008 06:07:36 GMT
A new music video to promote 's ballad song "Thinking of You" has made its way out. Directed by Melina Matsoukas, it revolves around the sad story of the singer. It follows her when she is left by her in-video lover who is shipped off abroad to a war.

Started with a capture of the songstress sitting in an old vanity table in a bedroom, the video continues with a sad looking Katy holding her lover's picture. It then shows she makes out with another man. But, when she gets a vision that her beloved one is shot in a bloody war, she stops kissing the man and pushes him away. With tears running down her face, she then dresses up in funeral clothing and walks out of her house.

News
>
Celebrity Gossip
December 24, 2008 05:18:05 GMT
has officially confirmed that he and his girlfriend, Anna Hansen, are expecting their first child together. Making public the news, the cyclist tells People, he and Anna "are thrilled" to share that their baby is set to be born June next year.

"We are very much looking forward to what 2009 brings on many fronts," Lance says in a statement. "We appreciate respecting our privacy, as we are both eager to celebrate the holidays as a family."

News
>
Movie News
December 24, 2008 05:15:43 GMT

The first teaser trailer of Focus Features animation, "", has been released exclusively through Apple. Opened with an aerial shot of a post-apocalyptic world where everything is destroyed and looking bleak, the teaser moves on as a narrator takes over, explaining why he creates 9. As the footage moves on from 9 to the world around the rag doll, he states that his world is ending, but life must go on.

A feature-length adaptation of Shane Acker's short film of the same name, "9" follows a sapient rag doll who finds himself in a post-apocalyptic world. Discovering a small community of others like him taking refuge from fearsome machines that roam the earth intent on their extinction, he convinces the others that hiding will do them no good. They must take the offensive if they are to survive, and they must discover why the machines want to destroy them in the first place. As they'll soon come to learn, the very future of civilization may depend on them.

News
>
Celebrity Gossip
December 24, 2008 04:58:27 GMT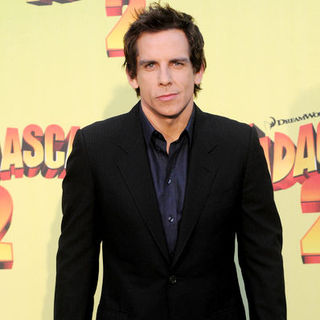 Actor-comedian is in New York City, recovering from a broken arm as a result of a snowboarding accident. He doesn't suffer from more serious injuries, it has been confirmed, and so he is expected to make a speedy recovery from the injury.

According to various reports, Ben was admitted to Mount Sinai Hospital on Sunday, December 21 following the mishap. There he had top hand specialists treating his injury. He was released from the facility later that day.