News
>
TV News
September 22, 2008 06:20:59 GMT

The 1.04 episode of "" will be called "Escape from Dragon House" and a sneak peek to it has been given. It shows Sookie, mere human, braving herself to enter a vampire bar which attendees could drink her blood anytime.

A resident of Bon Temps is murdered in a suspicious circumstances, prompting the arrest of Jason who previously has had a run-in with the law. Knowing that her brother may be in deep trouble, Sookie has to uncover the truth of finding the real killer and that's when she has to seek the truth in a vampire hot spot.

News
>
Celebrity Gossip
September 22, 2008 06:02:38 GMT
Quickly responding to the plane crash that was experienced by and DJ AM on Friday night, September 19, a number of Hollywood celebrities have sent their well wishes to both men who currently are being treated at Doctors' Hospital in Augusta for second- and third-degree burns. Among those who react on the incident are , , , , , and .

Jamie, David, Kathy and Lauren were all enjoying the Entertainment Weekly's pre-Emmy party at the historic Beverly Hills Post Office on Saturday night, September 20 when they were asked about the tragic plane crash. Working together with Travis on his comedic reality show "Blowin' Up," Jamie told E! "I just hope to God-and I pray-that they're okay and they get through it ... My heart goes out to the four victims' family for sure, and I do hope that DJ and Travis do pull through. And they are gonna pull through."

News
>
Music News
September 22, 2008 05:33:01 GMT

Starting his music career as a lead singer of soft pop/rock band Hootie & the Blowfish, has no doubt trying his hands at making country music tune. "The other guys in the band grew up in Maryland and Chicago, and they were into and rock," he says. "I was the one bringing in the country stuff."

"Don't Think I Don't Think About It" is the first single from his second major studio album, "", which has been available in stores since September 16. The song has climbed to number 3 in Billboard Hot Country Singles chart and reached number 35 in U.S. Billboard Hot 100 chart. Those achievements have made him the first black to crack the country Top 10 since Charley Pride did so with his song "Shouldn't It Be Easier Than This" in early 1988.

News
>
TV News
September 22, 2008 05:14:57 GMT

Receiving a total of 16 nominations at the 60th annual Primetime Emmy Awards, "" scooped the top honor at the awards show Sunday, September 21, being handed the Outstanding Drama Series award. The winning marked the first time ever that the AMC's drama won an Emmy.

"Mad Men", created by screenwriter, television producer, and director Matthew Weiner, premiered on July 19, 2007 and completed its first season on October 18 the same year. Its story is set in the early 1960s and follows the lives of the ruthlessly competitive men and women of Madison Avenue advertising, an ego-driven world where key players make an art of the sell. In addition to its first Emmy winning on the star-studded award event, held at the Nokia Theatre, the series already received Golden Globe and Peabody Award just to name a few. The second season of "Mad Men" began on July 27, 2008.

News
>
Movie News
September 22, 2008 04:58:00 GMT
There is a big possibility that "" saga will end until the second installment only, but there could be more on "Predator". Even more interesting, may be on board to reprise his role as Dutch if indeed the movie is re-made from the original 1987 flick.

Producer John Davis talked to , referring Arnold, who has taken hiatus from film industry to concentrate on his politician role, as the Governor. He said, "Well, the Governor has mentioned to me that when he ceases to be Governor, if he doesn't run for the Senate and all of that stuff, he'd like to do a movie or two again. And I don't know, maybe we could restart the Predator franchise."

News
>
Music News
September 22, 2008 04:28:01 GMT
After reportedly lingering on the recording room for six months to work on new materials for her upcoming not-yet-titled album, can only take home two unfinished songs. "If six months produces two half-baked tracks how long will an album take?" a source comments on her troubled recording session.

The rumor has then made her doubted to be able to release another album in the near future. "With all the problems surrounding her personal issues and addictions we are really concerned it will never get finished," some close friends say. "Unless she sorts herself out and gets some focus it might never happen."

News
>
Movie News
September 22, 2008 04:13:52 GMT
After only a , DreamWorks finally give the full length trailer of "". This would be the first movie that reunites and as a couple after the highly-acclaimed "" in 1997.

Adapted from Richard Yates' 1961 novel of the same name, "Road" resolves around Frank and April Wheeler whose marriage appears to be so perfect. However, beneath that, each of them struggles with the frustration of not being able to be fulfilled in the relationship or their respective careers.

News
>
Movie News
September 22, 2008 03:31:31 GMT

"" may be pushed back for more than half year, but it will have its compensation through the inclusion of 3-D IMAX sequences. reports that IMAX Corporation will add the 3-D sequences in the sixth installment for 25 minutes worth of duration.

During 2008 Q2 Earnings Report last month, the Co-Chairman of IMAX Co, Rich Gelfond shared out, "We believe this film will include approximately 25 minutes in IMAX 3-D split between the opening sequence of the film and the finale." This is an upgrade from the last installment of the Harry Potter series, "" that presented a total of 17 minutes of 3-D sequences.

News
>
Music News
September 22, 2008 03:29:37 GMT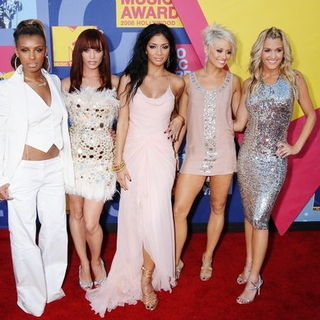 A week after posted their for single "Whatcha Think About That", another exclusive video blog from the set of the music video shoot arrives. The behind-the-scenes video shows the hot female group in the rehearsal room, practicing their raunchy dance moves with their choreographer. Meanwhile, some other scenes capture the group, walking on the catwalk in a fashion show session.

"Whatcha Think About That" is a single where the dolls team up with . The song is confirmed to appear in their next installment "", which will come out in stores on September 23. In addition to the Missy-featuring tune, other songs to be listed in their upcoming album include "Bottle Pop" that they will sing with , "Out This Club" that will have 's vocal, and "Happily Never After" where tells the story of a woman who walks out on a dead-end relationship.

News
>
TV News
September 22, 2008 03:26:50 GMT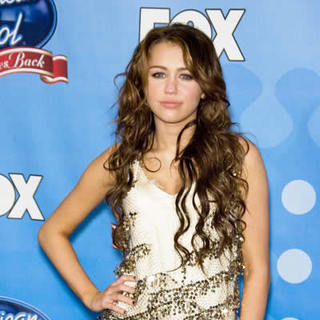 TMZ reported in a post on its site that and her singer father are messing with the production of "" with the intention to get fired from the hit show. The father-daughter duo reportedly have been showing up late, keep stalling production and are eating all the donuts which then angered the other cast and crew.

Miley's longtime and close friend , who plays Lilly Truscott on the series, has been trying to avoid Miley as she reportedly is fed up with her and her father's attitude. "Emily is so bitter she literally turns away from Miley after each scene," TMZ wrote, adding that "Emily's dad got in a screaming match with Billy Ray, complaining he and Miley were unprofessional."

News
>
Celebrity Gossip
September 22, 2008 03:19:31 GMT

Dr. Fred Mullins of the Joseph M. Still Burn Center at Doctors' Hospital in Augusta, where and DJ AM currently are treated following a plane crash that killed four people, said both musicians are expected to make full recoveries because they didn't suffer from any other crash-related complications. In a press conference held Sunday morning, September 21, the doctor also shared with the press about the latest condition of the two celebrities.

Travis and AM both are being treated for second- and third-degree burns. Detailing on their burns, Dr. Fred told the press Travis was burned on his torso and lower body, while AM was burned on his arms and a portion of his head. He, furthermore, described both as remaining in critical but stable condition and in the intensive-care unit of the hospital.

News
>
Music News
September 22, 2008 02:42:49 GMT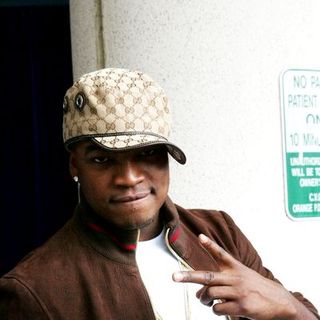 reportedly decides to postpone the recording session with to focus on a music project with . "We're about to go into the studio together. I've wanted to work with him for ages and his people reached out to me when they heard," he says about his plan.

Speaking of the concept that he tries to bring out with Marilyn, the "Miss Independent" singer admits that he actually has no clue about the direction of their music. "I have no idea what the music will sound like or what direction we'll take, but it will be really cool," he explains. "We're obviously two separate sides of the musical extreme but that's what makes it exciting. People might think it's a strange collaboration, I don't."

News
>
Movie News
September 22, 2008 02:36:59 GMT
Drama thriller "" sits at number 1 this weekend at the box office after scoring $15 million, another number that fails to break through the $20 million mark after "" earlier this month. The film starring that has a budget of $20 million, is Sony Pictures' second opening at #1 this year.

Taking the second spot is last week's champion "" that scored another $11 million for a total of $36.1 million. Third and fourth slots meanwhile, are filled by newcomers "" and "" respectively. The former took in a disappointing $8.3 million while the latter absorbed slightly less than that at $7.8 million.

News
>
TV News
September 22, 2008 02:16:44 GMT

The wait is over as winners of the 60th annual Primetime Emmy Awards have been unveiled Sunday, September 21, some of whom are , Zeljko Ivanek, , and . The foursome are all bestowed the supporting-actor Emmys.

Piven of "" who received the Outstanding Supporting Actor in a Comedy Series honor at Sunday's Emmy Awards said during his award acceptance, "These are strange times for all of us. To be a working actor is an unbelievable gift. None of this is lost on me." He jokingly added, "What if I just kept talking for 12 minutes - what would happen? That was the opening."

News
>
TV News
September 20, 2008 07:59:23 GMT

Four clips from the upcoming episode of "" are available in courtesy of Fox. The September 23 episode of the medical comedy series will be titled "Not Cancer", presenting a rare case where a donor's organs cause several sudden deaths of their recipients.

The first and fourth clips show House dealing with the patients who survive from death after receiving an organ from a donor who has caused several deaths to others. Second and third clip show House hiring private detective to investigate and watch on his team and Wilson's move. Wilson announced his departure from the hospital in the beginning of the new season, and House is still unable to accept his decision.