News
>
Movie News
August 19, 2008 02:28:33 GMT
"" is facing a serious trouble. In the latest report concerning the Zack Snyder-directed movie, it has been reported that Warner Bros. Pictures, the studio producing the film, are more likely to deal with a legal suit thrown by the 20th Century Fox and the movie itself is threatened from being unreleased theatrically.

According to Nikki Finke of Deadline Hollywood Daily, the motion put out by Warner Bros. to dismiss the 20th Century Fox's legal claim over the rights to develop, produce and distribute "Watchmen" has been denied by a federal judge. The turning down of the lawsuit dismissal has been done by U.S. District Court Judge Gary Allen Feess, on Friday, August 15.

News
>
Music News
August 19, 2008 01:56:39 GMT

English singer has just dropped a music video to support her fourth single "Pretty Please", which features of . The song is listed in her latest studio album entitled "", which has been released on April 29 via Atlantic Records.

The music video for this single is shot by director, Zipper On Butterfly Leather Film and production company, Frame by Frame. It does not contain an appearance from guest vocalist Cee-Lo but his vocals in the song are retained.

News
>
Music News
August 18, 2008 10:07:20 GMT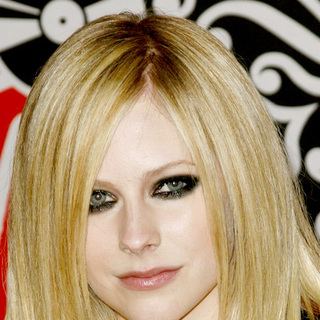 Some people in Malaysia apparently are still determined to select appropriate western artists to perform in their country. who is scheduled to perform in the capital city on August 29, has been the object of protest from Islamic movement who call themselves Pan-Malaysian Islamic Party.

"It is considered too sexy for us. ... It's not good for viewers in Malaysia," said Kamarulzaman Mohamed, an official officer from the party. "We don't want our people, our teenagers, influenced by their performance. We want clean artists, artists that are good role models." Mohamed added that such act won't be appropriate in the wake of Malaysia's independence day on August 31.

News
>
Movie News
August 18, 2008 09:53:07 GMT
Courtesy of Movie Web, a video interview with "" cast and crew can now be enjoyed. In an exclusive one-on-one interview, director Paul W.S. Anderson and stars, such as , , , and sat down to discuss about their insight on the film. The footage is compiled in the style of a featurette. Hence, viewers are presented also with clips from the upcoming action movie.

Resolving around a three-time speedway champion whose record is impaired with his ex-con status, "Death Race" follows Jensen Ames and his effort to gain freedom. Framed for a murder he didn't commit, Ames is sent to the toughest prison in future America, Terminal Island where he is offered a trade he couldn't refuse, his freedom. But, to obtain that, he has to survive and win the vicious three-day challenge known as "Death Race" in which the most malicious criminals gather to fight for their own liberations.

News
>
Music News
August 18, 2008 09:46:48 GMT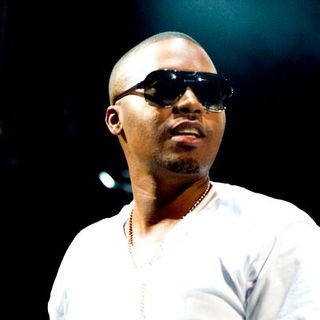 Rapper has recently shared his thought about how hip hop lyrics should sound. He says that though most rappers have a luxurious life, they should not highlight their jet-set life in their verses. In a statement, he says, "When you first get into the music business, you're excited to be there, you want to make records that everybody's loving. But, after you've got years in the game, you wanna give people the real side of you, show people some character."

Furthermore, Nas also says that the rappers should not forget about the unfortunates. According to him, they should write more songs focusing on the real life where many people out there experience harsh things. "Life is good; there's yachts, there's nice cars, there's movie roles. We overcame... but, in the middle of all that... you can't forget about the ones that didn't make it with us. Life is good, but that still doesn't erase all the horror out here," says Nas.

News
>
Music News
August 18, 2008 09:37:52 GMT

Taking the fall of the success for her hit "I Kissed a Girl", has to endure criticism from her own parents. Instead of getting praised, the daughter of evangelical Christian preachers is deemed "shameful and disgraceful" with the lyrics of the song that promotes "sin".

Speaking to DailyMail.co.uk, Perry's mom, Mary Hudson said, "I hate the song. It clearly promotes homosexuality and its message is shameful and disgusting." She added that this is no longer a secret, saying, "Katy knows how I feel. We are a very outspoken family and she knows how disappointed her father and I are. I can't even listen to that song. The first time I heard it I was in total shock. When it comes on the radio I bow my head and pray."

News
>
Movie News
August 18, 2008 09:32:11 GMT
Good news is rushing towards "". Despite allegedly being ditched by Fox-based New Regency Pictures, the feature film project about a giant mecha robot protecting the Earth has been said to be picked up by Relativity Media.

By that, it means that Relativity will both finance as well as produce the live-action movie which has been developed since 2004. Though financially "Voltron" will be made with a much reduced budget, the Justin Marks-scripted film reportedly will go on forward using "the type of cost-effective technology employed in films" like the one utilized for "".

News
>
Music News
August 18, 2008 08:54:19 GMT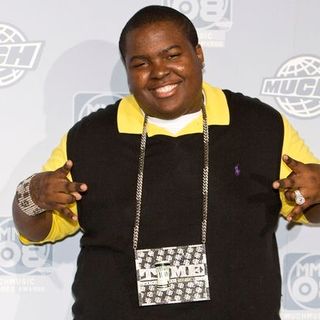 Jamaican American singer and rapper is on the way of releasing his sophomore effort. In a video blog, Sean Kingston says that he has just recorded four new songs which will later appear on his upcoming second set.

Unfortunately, the title and content of the album are still kept as a top secret. The rapper also refuses to give further information about the release date of his upcoming album and his new singles. He just said that the singles that he has been currently working on are handled in a capable hand of producer Polow Da Don.

News
>
Movie News
August 18, 2008 08:52:48 GMT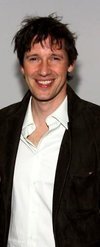 Having been announced to be attached as helmer and co-writer to a video game adaptation "" in the summer of 2007, it appears that Paul W.S. Anderson is no longer involved in the project. The speculation of him not directing the project has been ignited through Latino Review's interview with the man behind "" and video game adaptation "Resident Evil".

Coming to talk about his other action thriller project "", the 43-year-old filmmaker hinted on the probability of him tackling the film. "I had some what fun making this movie and I firmly believe this is the best, most spectacular car action I've ever seen in a film, I don't know if I'll ever do another car movie after this because I really feel like we pushed it to the max and the only other car movie I'll do is maybe a sequel to this," so claimed Anderson.

News
>
Music News
August 18, 2008 08:26:34 GMT

From an ordinary girl with no genes in music talent, worked things up to become one of the most successful female singers in her hometown of Scotland. She has also conquered several other European territories, including U.K. that bowed down to her debut album, "". In January this year, the album knocked over 's "" and has sold over 600,000 copies ever since.

She has been signed to Vertigo, toured relentlessly, performed on the same stage with prominent female artists such as and and met the idols that inspired her to jump on the industry at the first place. A self-proclaimed fanatic, she draws inspiration from simplicity. "I find inspiration in the simplest things," she told AceShowbiz.com. "Being at home with my friends and family and doing normal everyday activities usually inspires me to write." And that can come just from anywhere, even while sitting in a bedroom staring at a poster on the wall.

News
>
Movie News
August 18, 2008 08:18:51 GMT
The big screen adaptation of the R.L. Stine's horror fiction, "", has moved ahead with its movie project. The live-action movie of the children's horror series is said to be in talks with screenwriter duo Larry Karaszewski and Scott Alexander to develop the script.

If the two are indeed signed, they will be penning the script for producers Deborah Forte of Scholastic Entertainment and Neal Moritz of Original Film. The pair are famed for their works on "Ed Wood", "Man on the Moon", "The People vs. Larry Flynt" as well as and -starrer "".

News
>
Movie News
August 18, 2008 05:03:28 GMT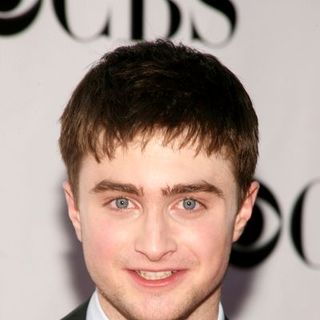 Having to disrobe for his London's West End performance in 2007, young English actor is going to bare all once again. This time, the 19-year-old is stepping up the challenge by stripping down in the next installment of a "Harry Potter" film, "Harry Potter and the Deathly Hallows".

Though confessing that he originally thought he would be wearing at least a trouser for the revealing scene, the boy wizard's depicter noted that appearing without any fabric covering his skin isn't worrying him at all. "At first I thought I'd have pants (underwear) on for the scene. Apparently not," said Radcliffe adding that his "Equus" play has prepared him for this naked scene. "But I've sort of done that before on stage. It's all old hat now, really."

News
>
Music News
August 18, 2008 04:59:27 GMT

Pop group are planning to compile greatest hits from their previous albums. This means that the group will have double jobs this year as they also propose their new record "" for release on September 2.

According to The London Paper, the greatest hits will be released to coincide the band's comeback tour. They will travel worldwide for the gigs, starting in America in September and reportedly continue to perform in the U.K. next year. A detailed dates and locations of the tour can be found on their .

News
>
Celebrity Gossip
August 18, 2008 04:54:38 GMT

Winners of the 2008 ALMA Awards, which recognize achievements by Hispanic artists, have been announced Sunday, August 17, less than a month after the full nominees were unveiled. ABC's comedy series "Ugly Betty" was a big winner in the TV categories, winning the awards for directing and best performance by a Latino-led ensemble cast. Its star as well took home one additional award which was for the category of Chevy Entertainer of the Year for her on-screen work as Betty Suarez and her off-screen efforts in encouraging young people to get involved in the political process.

TV actress had her hands full during the awards show, serving both as its executive producer as well as host. She was seen on Friday, August 15 attending an early celebration to mark the coming of the annual awards show held at the Pasadena Civic Auditorium in Pasadena, Calif. Her basketball player husband was with her.

News
>
Music News
August 18, 2008 04:47:47 GMT
Music festivals can hardly escape eccentricity especially when it involves as the featured artist. The singer headlined the V Festival at both Weston Park, Staffordshire and Hylands Park in Chelmsford, Essex on August 16 and 17 respectively, only to be booed and hailed.

Winehouse, gracing the main stage, arrived 20 minutes late on day one and sported messy appearance. Booed by the audience, her performance too was deemed wobbly, since after her arrival she spent few minutes on the stage doing nothing but gazing at the crowd. She then greeted them with, "Hello, alright?" before moving on with her hits. According to NME, the delay of her set was caused by her helicopter being held-up.