News
>
Music News
November 03, 2008 09:39:54 GMT

Four-piece rock band have premiered a music video in support of their brand new single, "Gives You Hell". Directed by Marc Webb and co-produced by DNA, the music video revolves around a feud between a happily-ever-after couple and their rocker neighbors.

"The video basically pits one neighbor against another terrible neighbor, who lives on a completely opposite schedule. He's not on the grid - he's not on, like the song says, 'a 9-to-5 pace.' And this guy's living the cookie-cutter life, with his white picket fence, and his wife who brings him lemonade when he's washing the car," frontman Tyson Ritter told MTV about the music video's concept. "So it's kind of like the clash of those worlds; only at the end, there's kind of a twist, where the two worlds kind of flip-flop. Yeah."

News
>
Celebrity Gossip
November 03, 2008 09:03:50 GMT

' boyfriend appeared on her driveway dressing as . Wearing brown tuxedo on top of white shirt, he was hanging out in Cyrus family home and handing candies to kids that went trick or treating to the house.

Also joining him passing the trick-or-treat are Miley's little sister, Noah Cyrus, and Sam Hancock, a boyfriend of Miley's older sister. Similar to Justin, Sam also appeared for Halloween as one of members. While Justin was wearing a star-motif scarf, Sam chose to have a polka dot one recklessly tied around his neck. Their pictures can be seen on .

News
>
TV News
November 03, 2008 08:55:33 GMT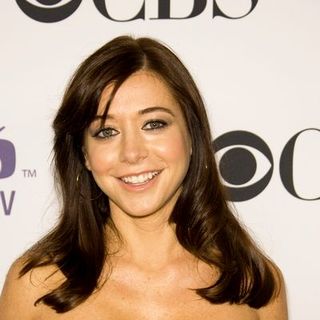 CBS sitcom, "", gives an opportunity for its actress, , to make an appearance on the series during her pregnancy period. It has been reported that the series' producers are considering to rewrite the scripts' episodes for Alyson's pregnancy appearance.

The 34 years old actress who plays as Lily Aldrin on the sitcom may have a baby story line in her character. "They're still toying with what they're going to do", says the series' spokesperson to New York Daily News.

News
>
Celebrity Gossip
November 03, 2008 08:52:38 GMT
becomes the new face of , U.K. version, covering the magazine's December 2008 issue that takes on the cover story of "Pure Glamour". The actress is shot up close, biting her small finger, with "Angelina Up Close" as the headline accompanying her picture.

Just this month, the actress also covers another magazine and gives exclusive photo album that has received an addition through the birth of her twins with partner . She covered the November 2008 issue of W magazine with a black-and-white picture that was personally taken by Pitt.

News
>
Movie News
November 03, 2008 08:51:26 GMT

Words are, "Tintin" may be made into two films only. This recent speculation arose to the surface after Variety came up with the news that Sony Pictures Entertainment and Paramount Pictures are in talks to co-finance the digital 3-D movie for one film of the trilogy.

In its news, Variety stressed that though deal are being negotiated for the financing part, no director is yet to be assigned for the third project and the script for the last of the trilogy has yet been written. Those fact led to the speculation that the fate of the third film is in jeopardy as used them to point out the possibility of the third film nonexistence. Still, the latter noted that the third "Tintin" may be developed if the first two installments are successful.

News
>
Movie News
November 03, 2008 08:04:20 GMT

Opening in the U.K. theaters ahead of its U.S. release, "" has got off to a lightning start on the overseas sales. Screened widely for the first time in the Great Britain on Friday, October 31, the 22nd installment of the James Bond movie has broken the U.K.'s biggest Friday opening of all time previously held by "".

Overshadowing the success of "Goblet of Fire", which raked in $6.5 million upon its November 2005 release, the -starring action movie pulled in $7.9 million from its Friday opening alone. The amazing number of sales also surpassed what "" has earned on its first day in Britain as "Royale" garnered $4.7 million at the time.

News
>
Music News
November 03, 2008 08:03:13 GMT
will drop her not-yet-titled third major studio effort in March 2009, according to Kelly Rowland Web. The 27-year-old singer reportedly teams up with Nate "Danja" Hills to produce the follow-up of her 2007 LP, "".

Previously, Rowland's second album experienced a not-quite-positive response from music fans. Released on June 20, 2007, the record could only reach at number 2 on Billboard Top R&B/Hip Hop Albums chart and at number 6 on Billboard Hot 200 Albums chart with first week sales of 82,500 copies.

News
>
TV News
November 03, 2008 07:55:26 GMT
With three more episodes to wrap up the first season of "", the vampire drama series offers the revelation of secrets. Caught in a compromising position, Sam shares a secret with an incredulous Sookie in the 1.10 episode called "I Don't Wanna Know".

Thinking she's been purged of her demon, Tara celebrates with Lettie Mae - but goes off the deep end when she uncovers Miss Jeanette's true intentions. Sookie has a disturbing revelation during Arlene and Rene's engagement party at Merlotte's; Jason and Amy debate what to do with Eddie; and Tara speeds into a bizarre roadside encounter that lands her in jail. At a vampire tribunal to decide his fate, Bill faces a harsh penalty for his offense, but the magister decides on a more creative sentence involving a young human named Jessica.

News
>
Movie News
November 03, 2008 07:18:50 GMT

A couple of "" new photos has been making its way out. Unraveled by , the fresh pictures present 's character, Carl Allen, in two eccentric situations, one of which seem to be like in a costume party.

The first one posted in the news photo shows Allen holding a guitar in the spirit of a rock star with one hand while his other hand is making a sign. The other one exposes Allen and Renee Allison, played by , where the two wear Harry Potter-themed costumes with Allen as the boy wizard himself.

News
>
TV News
November 03, 2008 07:10:37 GMT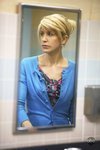 Lynette confronts her worst fear in the new episode of "". After suspecting her husband of cheating, Lynette reaches out to 'the other woman' and slaps her on the face. Meanwhile, she and Tom will also uncover an unsettling truth about their son, Porter.

Also in the episode called "What More Do I Need?", Gabrielle suspects Carlos' best client has ulterior motives; Bree's moment of weakness could bring her great embarrassment and shame; and Katherine's not so little secret is unveiled. Meanwhile, Susan learns of Jackson's true passion, and Mrs. McCluskey's sister unearths a disturbing fact about Dave.

News
>
TV News
November 03, 2008 07:08:17 GMT

Rating and margin problems that revolve around NBC's science fiction series, "", go further by the axing of the series' co-executive producers off from their duties. It has been exclusively reported by that Jesse Alexander and Jeph Loeb are leaving the three years old series that they have been working on since the first season.

In the production of the series, both Alexander and Loeb were working together as the show's writers as well as producers, leading the production operation under the direction of Tim Kring, the series' creator and executive producer. Loeb is expert in his field, creating stories or characters as he has done in comic books "Batman", "The Hulk", and "Superman For All Seasons". Meanwhile, Alexander has rolled the same position as co-executive producer in "" and "Alias".

News
>
Music News
November 03, 2008 07:01:59 GMT

After her was released, has, once again, come out bringing a music video for her latest single, "Am I Dreaming". The video was shot in the Dominican Republic and it shows her singing the song with several backing dancers through the street of a China town. Quick stroll of her on-bed and by-swimming pool is also viewed during the video set.

"Am I Dreaming" is a new single produced by top-notched producer RedOne and listed on DeLuna's debut effort, "". Listing , Shaka Dee, and as her collaborators, the Epic Record's album has hit the U.S. market on August 7, 2007.

News
>
Celebrity Gossip
November 03, 2008 06:51:29 GMT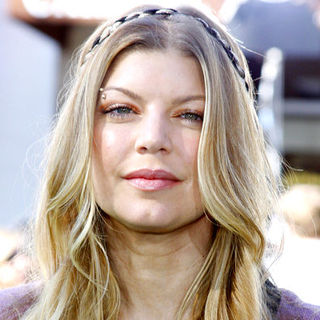 or best known as Fergie, has been featured in a commercial ad for Hewlett Packard, presenting its eco-friendly product as "The Digital Dutchess". Heavy in special-effects, the commercial has the singer narrating on her needs that can be fulfilled easily through her use of HP's products.

"My computer is like a virtual autobiography. I love finding new dance moves online. Totally reminds me of my first tour with the Peas. Check it out, my new shoe line," Fergie says on the ad. "Working on an eco-friendly style next. Green is the new black, baby. My computer holds my past but there's plenty of room in there for my future."

News
>
Movie News
November 03, 2008 06:36:48 GMT
Hypening up to the theatrical release of "", some of the songs featured in the vampire drama soundtrack have been uncovered. One of the tracks found is "Never Think" by , while the others are "Bella's Lullaby" from Carter Burwell and "Spotlight [Twilight Mix]" from Mute Math.

Apart from those three tracks, the twelve-track "Twilight" soundtrack will also feature "Supermassive Black Hole" song from , "Decode" and "I Caught Myself" from , "Leave Out All the Rest" from , "Going All the Way (Into the Twilight)" from Perry Farrell and many others. All of the songs comprised into one soundtrack album will hit the U.S. stores on November 4.

News
>
Music News
November 03, 2008 06:28:34 GMT

's sixth studio album "" has been released since September 23 in the U.S. under New York indie label Bluehammock Music. Bringing "shorter and more concise" songs, the effort was produced by himself and aimed to "pack a lot of punch in a little space and have plenty of ear candy for people to catch on multiple listens."

Beside producing the album, Emmich also penned almost all the new singles off the record. "I really do care about every word that goes into them and I really like artists that do the same," Emmich commented on his songwriting credit. "I do this because I like it, and I work hard at it and I keep trying to get there."