News
>
Celebrity Gossip
August 19, 2006 02:18:59 GMT
apparently knows how to make use her time. The actress-singer made two public appearances in Los Angeles, one aimed at promoting her new album and the other revealing a new love interest.

People magazine reported Simpson has been promoting her new album, "" Friday night August 11th at the Factory in Hollywood and soon then followed it up with a triple date with friends and an unidentified man on Saturday at Los Angeles' Hyde Lounge.

News
>
Movie News
August 19, 2006 02:15:13 GMT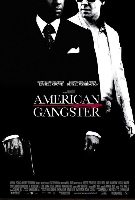 The starry cast of "" really gets shinier this time as "The Goonies" star has delightfully been added to the line-up. Joining the likes of and , the 38-year-old actor will play a crooked, greedy NYPD cop named Det. Trupo who piggybacks an investigation carried out by his fellow lawman, Richie Roberts, played by Crowe.

A Universal Pictures production, "American Gangster" centers on the life of drug kingpin-turned-informant Frank Lucas (Washington) who teams up with Roberts to unveil criminals on the drug circuit. "Gladiator" helmer Ridley Scott has been tapped to direct with Steve Zaillian writing the script.

News
>
Movie News
August 18, 2006 09:54:59 GMT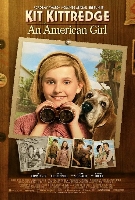 Moving on to bring out "American Girl" to the surface, Walden Media has hired Ann Peacock to pen the script of the project, The Hollywood Reporter has revealed. The assignment therefore is the second work Peacock will carry out for Walden as she previously has adapted the screenplay of "" based on C.S. Lewis' book of the same title.

For the film, Elaine Goldsmith-Thomas, Marisa Yeres and Stephanie Langhoff are producing through Goldsmith-Thomas Productions in association with ' Red Om Films.

News
>
Movie News
August 18, 2006 09:42:20 GMT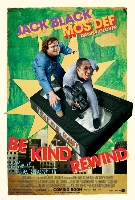 First it was who was appointed to take part in the comedy "". As for now on there are at least four more actors added to the cast, they are , Melonie Diaz, and .

"Be Kind Rewind", a Michel Gondry's direction, follows the story of Black's character, a man who becomes accidentally magnetized while trying to sabotage a power plant. His magnetic field erases all the tapes in the video store where his best friend works. To save the store, the duo re-enact and re-film every movie that its single loyal customer, an elderly woman, rent.

News
>
Movie News
August 18, 2006 09:25:31 GMT
and have been billed to play the lead characters in the forthcoming drama "Eleanor & Colette". In companion with them, Sebastian Koch has been booked to play the male lead.

The Rolf Schuebel direction is based on Marc Bruce Rosin's script. The story follows Sarandon's Eleanor, a patient at a psychiatric institute, who retains Colette (Bonham Carter), an attorney, to represent her complaint against the hospital, which has been prescribing her psychopharmacological drugs. During the lengthy process, the two women bond and form a special friendship.

News
>
Movie News
August 18, 2006 09:03:53 GMT
Looking for the writer to adapt its new thriller project of "", Warner Bros. Pictures has finally found the proper one to do the task in Matthew Aldrich.

Being so, Aldrich then will adapt based on Elaine Marie Alphin's 200 novel of the same title which follows a young man who attempts to con a family out of their deceased son's trust fund. There is no word yet about the film's crew, but Jessica Horowitz has given her agreement to produce.

News
>
Movie News
August 18, 2006 08:25:38 GMT
Keeps adding new projects in, Warner Bros. Pictures can now place "" under its wing. The company has successfully secured the project's spec script from first-time feature writers of Jarrad Paul and Andrew Mogel, Variety has reported.

Produced by Donald De Line, pic will be a comedy which tells about an emotionally needy young man who misinterprets the signals on a first date to then follow this girl of his dream to Nebraska and ingratiates himself into every aspect of her life.

News
>
Movie News
August 18, 2006 07:45:53 GMT
A change has been made to the "" sequel, but need not worry, it just applied to the title only. 20th Century Fox has confirmed that the second installment of the franchise has fitted itself to a new name of "", shifting from the old one, "Fantastic Four and The Silver Surfer."

Aside from the title, all thankfully remain the same. Principal cast members like , , , and are returning as the superhero team and so is director Tim Story. Mark Frost is still on duty to pen the script with Stan Lee, Avi Arad, Bernd Eichinger, plus Ralph Winter seating as the film's producers.

News
>
Celebrity Gossip
August 18, 2006 07:35:25 GMT
Just days ago people are shocked with the public announcement released by and hubby Chris Robinson, stating that they're heading for divorce after six years of marriage. Just now, they become even more shocked in hearing that Hudson is dating , her co-star in "".

Their romantic relationship reportedly has become one reason behind the actress' split with singer. Per American publication Us Weekly, Hudson and Wilson kept things under wrap but they indeed embarked on a romance during the filming of the romantic comedy flick.

News
>
Movie News
August 18, 2006 07:08:59 GMT
After Fox Searchlight hit the big screen with "", it's now Rogue Pictures' turn to bring out another new version of Wes Craven's work. Making an announcement on Thursday, August 17, the company's co-presidents Andrew Karpen and Andrew Rona have revealed their intention to develop "", a remake of the filmmaker's 1972 horror classic.

While there is no word yet on cast and director, Craven has been confirmed to take seat as the film's producer alongside his longtime producing partner Marianne Maddalena and the original film's producer, Sean S. Cunningham.

News
>
Celebrity Gossip
August 18, 2006 06:59:33 GMT
Former frontman and his wife Jennifer welcomed the arrival of their second child Wednesday August 16th.

The newlyborn, a baby boy, was named Jonas Rocket, a publicist for the rocker confirmed.

News
>
Music News
August 18, 2006 06:15:14 GMT
are reunited. But that's not all. The music act also is back to the studio, recording their next album, which also is their first set ever since calling it quits with their swan song, the 2000's "Machina: The Machines of God."

The Grammy-winning rockers confirmed their comingback in a short post on its Web site, stating in it that they will record the album with Roy Thomas Baker, the famed English producer best known for his work with .

News
>
Movie News
August 18, 2006 05:13:41 GMT
As crew and cast of "" have been assembled neatly, Warner Bros. Pictures now really can bring the project to the next step. The company has revealed to Production Weekly that filming on the movie will make its start on September 23 this year to run for more than six months up to March 31, 2007 in New York with an aim to release it on November 21, 2007.

Shelved for quite a long time before being dusted off by Warner with Francis Lawrence at helm, pic features in the lead role and "" writer Akiva Goldsman on script. Goldsman himself is also producing alongside David Heyman, Neal Moritz, and Erwin Stoff.

News
>
Celebrity Gossip
August 18, 2006 05:04:41 GMT
and tied the knot, again. The couple got married for the third time, this time at Nashville's notable Tootsie's Orchid Lounge in the wee hours of Thursday morning August 17th.

In a posting on her Web site dated Aug. 16, Anderson wrote: "Marriage Number 3! Nashville tootsies. In front of the coolest crowd. Bobby's singing! Sweet Home Alabama."

News
>
Celebrity Gossip
August 18, 2006 04:33:26 GMT
Grand Central Station gets the FHM cover censored. Again?! The cover of the magazine's September issue featuring the professional wrestling diva, fitness competitor and model is considered as too hot for those at the train station.

This, in fact, isn't the first time that the cover of FHM has been censored. Grand Central Station gave the past two issues of the magazine a similar treatment, still with the same old reason "too hot".