News
>
Movie News
August 15, 2008 02:11:34 GMT

Apparently Harry Potter fans won't be able to enjoy their favorite boy wizard in the big screen sometime this year. In an announcement made by Warner Bros Pictures on Thursday, August 14, it is uncovered that "" has been bumped to a new schedule putting it as a summer 2009 movie.

Slated to be released on Thanksgiving on November 21, the sixth installment of the J.K. Rowling's "Harry Potter" adaptation series will be opened nationwide as well as internationally on July 17, 2009. Reasoning on the delay, Warner Bros. president and chief operating officer Alan Horn explained that the move was taken in consideration on two main things, the first is the market timing and the second is previous writers' strike.

News
>
Celebrity Gossip
August 15, 2008 01:36:01 GMT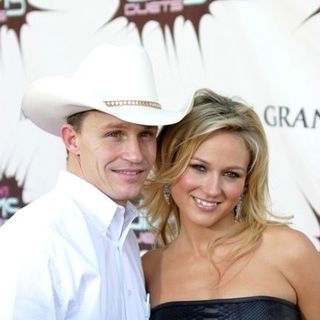 Her wedding to husband Ty Murray was a top secret, but doesn't mind sharing the photos of her nuptials to People magazine. The weekly publication, in addition to the pics, also has details of the ceremony which aren't covered by any other media.

In its weekly issue, People features a picture that shows Jewel and Ty posing on a beach during the sunset. They are photographed standing on the sand in front of what appears to be a lamp, backing the sunset, with him embracing her from behind.

News
>
Music News
August 14, 2008 10:15:08 GMT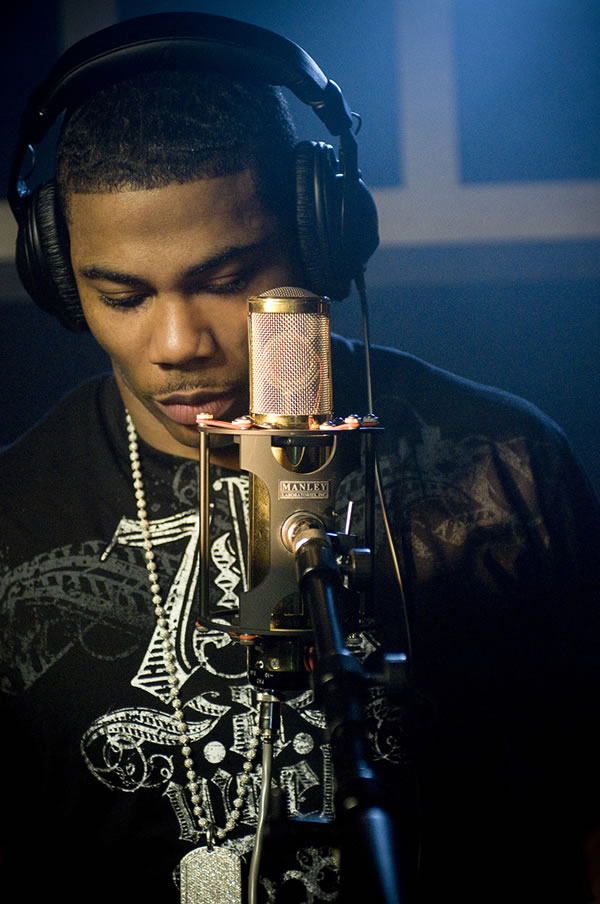 The list of new music videos that supports the Team USA contending in the running Beijing Olympics Games have been growing larger with the release of three more. The fresh batch is coming for 's "Dreamer", 's "Warrior" and 's "Champion".

The videos that are intertwined with many branches of sports are premiered on . Meanwhile, the tracks are singles launched as part of "AT&T Team USA Soundtrack" which have been available as downloads on iTunes since August 8, the opening day of the sports event.

News
>
Music News
August 14, 2008 09:51:39 GMT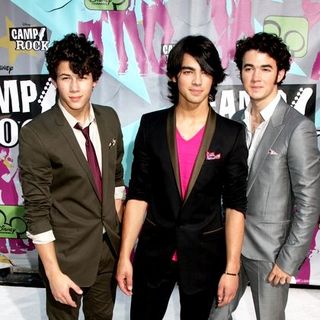 ' third studio album "" temporarily leads Neilsen SoundScan's Building chart. This has generated some speculation that they will soon score their first number one on Billboard Hot 200 chart with the new LP.

According to some sources, their latest album has scanned over 201,000 copies since its release on August 12. Their label Universal Entertainment are even projecting that the band's set can end up this week with a number between 675,000 and 725,000 copies sold. The label's rep says, "We knew the fan base was as fanatical as it gets, but what was done by the group and us in the past few months, in a way, flies in the face of conventional marketing."

News
>
Movie News
August 14, 2008 09:44:15 GMT

One of the lingering questions arising among fans after "" blasted on the big screen is whether Harvey "Two Face" Dent died or is set to return in the sequel. Providing the most possible answer to that, Dennis O'Neil, the author of the movie novelization, laid it down that the character with half-disfigured face has been indeed buried.

According to IGN, he wrote that the once rising District Attorney of Gotham City and Batman's ally was "sprawled, neck twisted, the mutilated side of his face exposed, his left eye open and staring sightlessly". Putting an emphasis on the condition, he noted in the end, "He was obviously dead."

News
>
Celebrity Gossip
August 14, 2008 09:16:30 GMT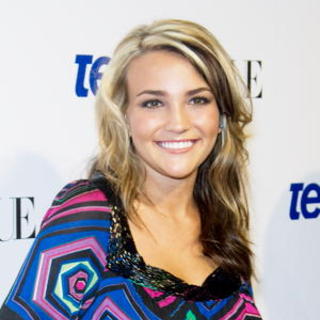 It's been a few months since rumors began circulating that Casey Aldridge, the fiance of actress , has cheated on her. The rumors are heating up now that evidence of his affair is exposed by In Touch Weekly magazine which has an exclusive interview with the other woman, identified as Kelli Dawson.

To the publication, the 28-year-old lady said she and Casey first met in November 2006 at her sister's home. The fact that he's dating Jamie Lynn couldn't stop him and Kelli from getting attracted to one another. In fact "he totally instigated it and pursued me. His friends would tell me that he liked me, that he thought I was pretty," Kelli testified.

News
>
Movie News
August 14, 2008 09:05:40 GMT

DreamWorks Animation have planned on developing yet another "Madagascar" film. On Wednesday, August 13, DreamWorks Animation CEO Jeffrey Katzenberg revealed the studio's plan on a sequel to "".

Unearthing the intention during a preview of "Escape 2 Africa", the studio executive expressed his hope on seeing the zoo animals group back to New York. "Escape 2 Africa is the second chapter in one story," he explained. "There is at least one more chapter. We ultimately want to see the characters make it back to New York."

News
>
Music News
August 14, 2008 08:57:55 GMT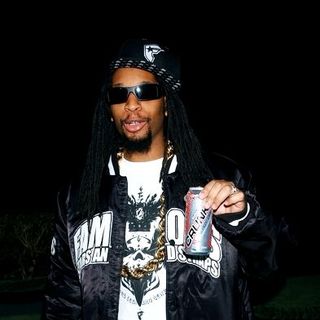 Rapper has decided to explore his music sound in upcoming solo debut album. The hip hop star plans to change its old title "" as a reflection of his new music direction. "It's totally given me a new energy, a new everything," he says of his upcoming release. "When you have a lot of stress and negativity around you, when you cut that away, you cleanse...I'm starting over, basically."

Lil Jon's statement has then made some say that he is on the way of expressing freedom from a multi-million-dollars obligation. As , he has successfully entered an agreement with digital entertainment company The Orchard and sold assets of his bankrupt TVT Records to them.

News
>
Music News
August 14, 2008 08:51:44 GMT

Circling around the number 13, have chosen to spawn singles on the particular date in anticipation of their thirteenth album's release. Another single, "The Perfect Boy" has been lifted from the long-delayed album on August 13, marking itself as the fourth one. On the same day, a black and white music video is released in support.

The upcoming album will be the band's first release in four years after releasing a self-titled album in 2004. It was meant to be a double album due to its 33 final pieces but frontman Robert Smith decided to cut it half for another album. The thirteenth album is scheduled to hit the stores on October 13.

News
>
Movie News
August 14, 2008 08:28:47 GMT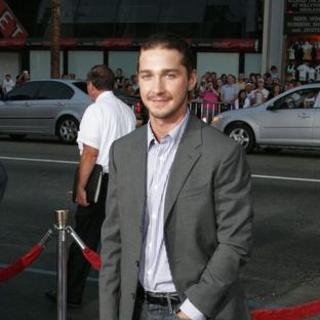 In a developing story on "" halted production due to 's hand injury, it has been reported that the young star of the action fantasy sequel is going back to the set sooner than what has been scheduled. On the story, Entertainment Tonight hinted that the 22-year-old will return to work on Thursday, August 14.

If the report is indeed true, his coming back will put the 1st unit filming crew back on their toes to continue the principal photography. This primary unit was said to be put on hiatus earlier after LaBeouf sustained his injury in late July following a car crash incident and rumored to be taking a one month break.

News
>
Music News
August 14, 2008 08:10:18 GMT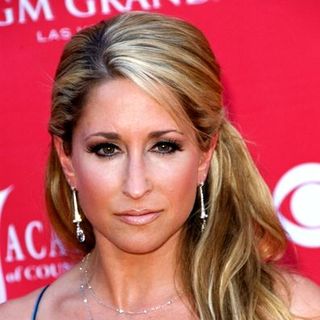 has landed brand new album "" at number two on Billboard Top Country Albums chart. The effort is her debut studio album which carries ten tracks, including the lead single "Johny & June". It is reportedly to mark Heidi's independence after leaving her band .

Speaking of her success, from the road in upstate New York, Heidi says, "I am so thrilled with the reaction from everyone regarding my new album! The record was such a labor of love and I couldn't be more proud with the result. This is just the beginning of good music to come."

News
>
Celebrity Gossip
August 14, 2008 07:54:14 GMT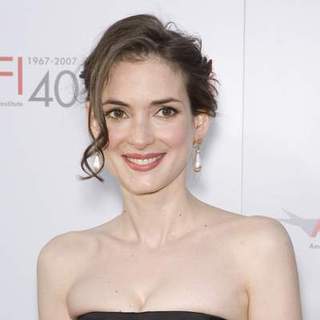 Another couple call it quits. and her boyfriend Blake Sennett have ended their romance, People reports. The actress and musician, who've been dating since October last year, reportedly break up for "good."

No words on who initiated the split and when they actually decided so. It is only mentioned that Winona found the break up "tough". Neither she nor the Rilo Kiley lead guitarist has commented on the report.

News
>
Movie News
August 14, 2008 07:37:13 GMT

Months after the plan for developing "24" the movie was first exposed, the action thriller TV series' star keeps fans' hope on the movie high. Revealing to several different publications on the movie project, Sutherland insisted on one thing, the movie will be tackled after the series is done.

"It's certainly on the table," said the 41-year-old Primetime Emmy Award-winner to Extra. "We would certainly be thrilled to make it, but we're going to wait until the series is finished." On similar note, he gave an even more interesting tidbit to Reelz Channel, "It's always been a desire but we've always known that for the writers, it's so hard for them to actually get through the series every year that we put the film on the back burner, that we would do it after the series was over, and that might be as soon as next year."

News
>
Celebrity Gossip
August 14, 2008 07:07:46 GMT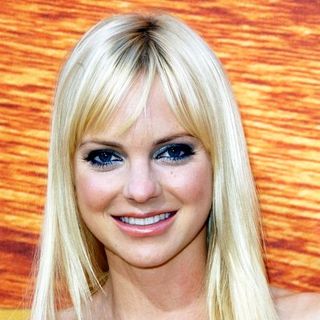 Portraying the role of Playboy Bunny Shelley Darlington who teaches an awkward sorority about the opposite sex in Columbia Pictures' comedy flick "" gives the lifetime chance to be featured on the cover of men's magazine Playboy. In a fruition of an early report, she has landed the cover of its September issue.

Faris is photographed on the cover baring her toned stomach in a matching pink-colored short top and mini skirt. She completes her outfits, wearing bracelets and playboy bunny necklace. "Anna Faris Is the House Bunny" reads the tagline that accompanies her cover picture.

News
>
Movie News
August 14, 2008 06:50:56 GMT

The 33rd Annual Toronto International Film Festival is right around the corner. With the opening day getting closer, on Wednesday, August 13, the festival organizers let out an additional 20 Special Presentations to the programming lineup as well as the chosen movie to close the event, Charles Martin Smith's "Stone of Destiny".

Among the list of movies announced, 12 of them will be making their world premieres on this international festival held from September 4 to 13. They include Rian Johnson's drama starring , and , "", Kevin Smith's comedy "", Richard Linklater's romantic drama which stars and , "", 's "", and 's "Genova" and "".