News
>
Celebrity Gossip
July 29, 2008 07:43:45 GMT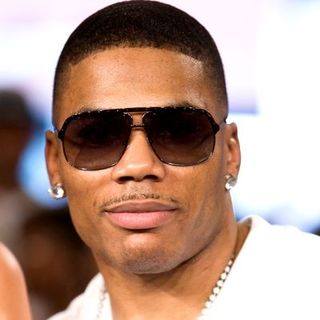 is embarking his career beyond music, invading the worlds of modeling and TV acting. The internationally renowned recording artist has been hired as the new spokesmodel for 's new Sean John underwear line.

The clothing company confirmed the deal Monday, July 28. Terms of the agreement were not disclosed though.

News
>
Music News
July 29, 2008 07:29:30 GMT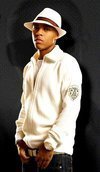 Shortly after premiering the music video for "Marco Polo", has already launched another clip on July 28. The new video was shot to accompany his latest single titled "Big Bank Take Lil Bank" featuring , which was taken from his upcoming LP "Pedigree".

The new clip was filmed in a unique method which is on a black and white computer graphic enhancement. The video also doesn't have lots of features as most of the scenes only saw Bow Wow rapping in front of the camera.

News
>
Movie News
July 29, 2008 07:13:47 GMT
During the presentation of Sam Raimi's latest horror thriller "" at the 2008 San Diego Comic Con, an extended clip has been previewed. Nearly four minutes long, the video footage gives out the first real look into the Universal Pictures' horror flick which can be described as horrifying and at the same time tickling.

Focused on the main character Christine Brown played by , the clip displays Brown being attacked presumably by the old woman whose loan extension she denied earlier. Began with a creepy scene where Brown walks to her parked car, the video hypes up the terrifying atmosphere with a sudden appearance of the old woman in the back seat of Brown's car. Then, the clip continues by exposing the fight between Brown and the old woman.

News
>
Celebrity Gossip
July 29, 2008 07:13:02 GMT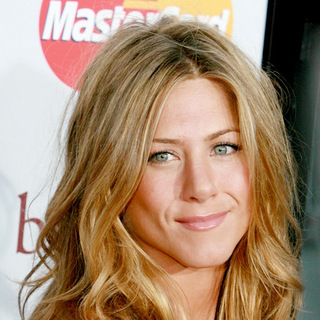 Acting, singing, and hosting are not the only things many of Hollywood celebrities could do. In real life, they actually can do more, taking part in cancer telethon for example. , , and are just some of the public figures who have agreed to lend a helping hand for the project.

They will be joined by fellow celebs, including American Idol champion , , , , , , , and , all of whom have signed on to help work the phonebank during an upcoming benefit for Stand Up to Cancer, slated for September 5 later this year. The event will be simultaneously aired on ABC, CBS and NBC to raise money for cancer research and treatment.

News
>
Music News
July 29, 2008 06:55:13 GMT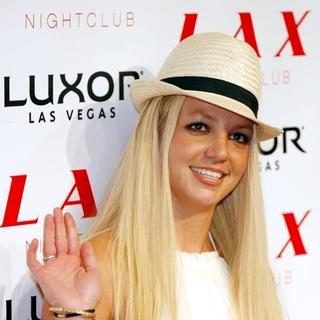 It looks like ' upcoming album could really be one of the most anticipated albums this year after the latest reports stated that on the new LP she will be working with renown musicians. The famous names that reportedly will help Britney on her upcoming LP are , , and .

That news was confirmed by Taio himself who said to the press, "The songs will be good - she has Kanye, Pharrell, Timbaland and me doing tracks for her." He also added that the next record will be important for Britney's music career. "Her career is riding on this record so I need to sit down and talk to her to make sure she is ready," Taio said.

News
>
Celebrity Gossip
July 29, 2008 06:46:56 GMT

Rumor has it that is planning to propose to actress girlfriend . The Spanish actor, as reported by British the Daily Mail, is about to pop the question during their holiday next month.

The couple's planned engagement was outed by a source close to them, who as well also revealed that they will move to London September later this year while Penelope is due to work on her new big screen movie, "." The source said, "He plans to ask when they are away on holiday. Then, in September, they will be coming over to the U.K. to live while Penelope makes her new film."

News
>
Movie News
July 29, 2008 06:34:49 GMT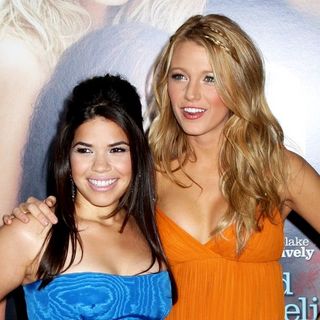 After gleaming up for "" premiere last May, New York City has once again played host to the premiere of another set of friends. This time, the city that never sleeps became the place where Warner Bros. Pictures celebrated the premiere of "".

Rolling down the red carpet at Ziegfeld Theatre on Monday, July 28, the special first screening event can be said to be a celebration of youth with the attendees dominated by a line of young Hollywood actors. Grazing the carpet were the sequel's main stars, , , and , as well as supporting actors, , Leonardo Nam and .

News
>
Celebrity Gossip
July 29, 2008 06:24:02 GMT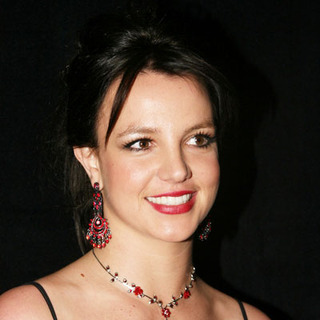 The hard work is paid off. ' many visits to the gym to regain her svelte figure do her body good. The singer and mother of two young boys is in fine form. She was photographed donning a white two-piece bikini during a weekend getaway down in Cabo San Lucas with a new man.

She was seen frolicking in the pool outside of her luxurious Cabo San Lucas, Mexico home Sunday, July 27. Spears looked curvier than before and she apparently really enjoyed her time with her shirtless male companion, Palms Resort and Casino owner George Maloof, having a chit chat and flirting with him.

News
>
Celebrity Gossip
July 29, 2008 04:50:12 GMT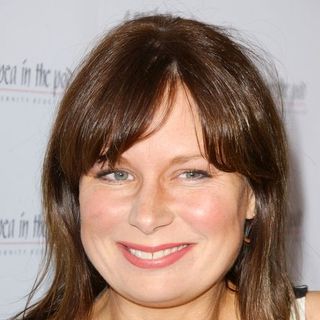 has become a mother for the first time as she has given birth to a baby boy, her first child with boyfriend Matthew Rolph, Thursday, July 24. The infant, named Valentine Anthony, weighed in at 9lbs., 5oz.

Shared her experience to People magazine about giving birth to Valentine almost two weeks after her exact due date, Rajskub said jokingly, "It was like an episode of 24 with the clock ticking." Furthermore revealed that she and Rolph at first could not agree over whether or not to find out the baby's gender, the TV actress said that they at last decided to have a green-themed gender-neutral nursery in their San Fernando Valley home.

News
>
Music News
July 29, 2008 04:30:59 GMT
Country singer has finally revealed new details about his upcoming new LP after announcing its official release date. Although he hasn't set a title yet for the upcoming album, Trace has confirmed that the record will be outed on November 25.

Beside revealing about his new LP's release date, Trace has also confirmed that a song titled "Muddy Water," will be the first single from the yet-to-be-titled album. The track, which was written by Monty Criswell and Rick Huckaby is set to be dropped via radio airplay on August 4.

News
>
Movie News
July 29, 2008 04:28:38 GMT

Samuel Goldwyn Films have given movie lovers a chance to see deeper into the Isabel Coixet-directed drama "" through five new clips. All of the clips are focused on the main character David Kepesh portrayed by and two of them displayed Kepesh's relationship with the student he is obsessed with 's Consuela Castillo.

Though the length of the videos is varied from fifty seconds to one minute fifty, all of them help to give out more information about what the movie is all about. Sharing more of the drama in the complicated life of Kepesh, the clips also give out a better look into the dynamic between him and other characters played by , and .

News
>
Celebrity Gossip
July 29, 2008 04:27:42 GMT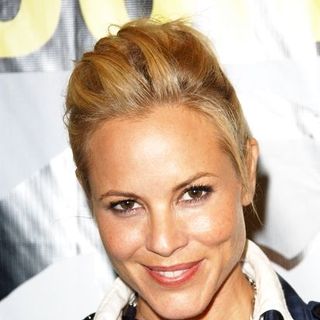 Wedding bell will soon ring for and her boyfriend Bryn Mooser now that the couple have engaged. Her representative confirmed the engagement, saying that the actress is "very happy."

Bello, 41, is the latest Hollywood actress to settle down with a much younger man. Mooser, a writer, is just 28. The pair announced their engagement to Bello's hometown newspaper, The Norristown Times Herald, in Norristown, Penn. which claimed that both Bello and Bryn "fell in love over a sheer passion of politics, Africa and cryptozoology."

News
>
Music News
July 29, 2008 04:25:51 GMT

Emerging from popular reality show American Idol, comes , an aspiring singer with the look to be proud of. The 27-year-old who also writes his own music, has released his self-titled debut album on July 15 via Pazzo Music with "Addicted" as the first single and AceShowbiz has 3 copies of the CD to be given away.

The album, took over 16 months and more than 5 studios to record. Ace said, "I've taken my time because I realized how important it is to make sure it's right, true to me and up to my level of expectation. I only get one chance to tell my fans who I am."

News
>
Celebrity Gossip
July 29, 2008 03:59:37 GMT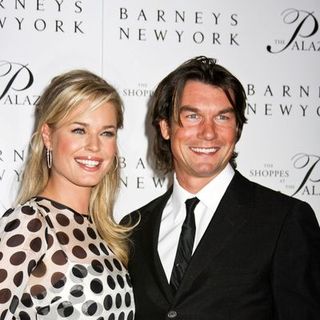 Their dream of having child comes true after they revealed publicly just a little more than a week ago that they're "trying to get pregnant." and are expecting their first child together, it's been claimed. Greater than that they reportedly are expecting twins.

The babies are conceived without the help of in vitro fertilization or the fertility drug Clomid, a source close to the couple said. "Jerry couldn't be happier about becoming a dad," another source told US Weekly.

News
>
Music News
July 29, 2008 03:55:20 GMT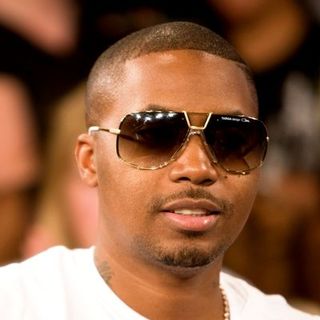 Having just dropped a new album on July 15, rapper has already had an idea for a new music project. Speaking to MTV, the rapper revealed that he plans to record and release an album collaborating with his wife .

Stating about the collaboration plan Nas said, "Me and my wife was thinking about doing this record together. I'm doing my dream. If you could, wouldn't you do it? What else would you do?" Before the album plan, the rapper has actually recorded songs together with Kelis and one of their collaboration tracks is "Blindfold Me".