News
>
Celebrity Gossip
December 19, 2008 04:44:04 GMT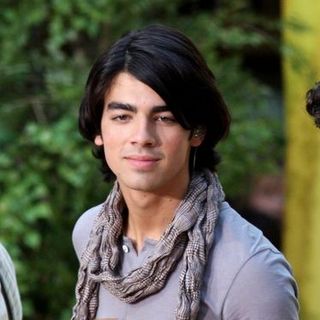 Young, famous, and having many fans, honestly reveals that he, too, has crushes on fellow celebrities. "I love ," he mentions one of his celeb crushes. "I've been watching her video, she's gorgeous."

Beside Leona, "I also like , and ," Joe adds. "I like a lot of people," he admits further.

News
>
Movie News
December 19, 2008 04:35:44 GMT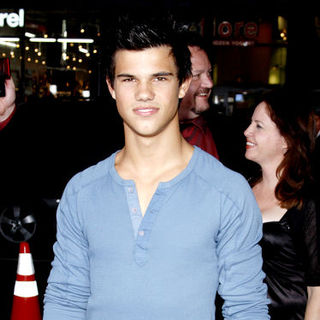 Though Michael Copon's name has been put forward as in "New Moon", it doesn't mean that would give up his part that easily. Speaking out for the first time since the news of him being considered to be replaced, the 16-year-old actor told MTV he has been working out to fit the character's physical description in the sequel.

"I have been working out. I've been working out since the day we finished filming '.' I just weighed myself today; I've put on 19 pounds," said the Shark Boy of "" at Hollywood Foreign Press Association Salutes Young Hollywood event on Wednesday, December 17. "I'm guaranteeing Weitz 10 more [pounds] by filming. I get to meet Chris on Friday, in two days, so I'm excited. I'm going to have lunch with him."

News
>
TV News
December 19, 2008 04:09:09 GMT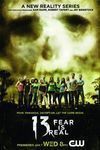 The CW make an introduction to their new reality show, "" by releasing a clip from one of the episodes. Using a night vision camera, the clip shows Ted trying to look for Leah in the dark and eventually hears her screaming asking for help in the distance.

To be premiered on January 7, "13: Fear is Real" is a new show designed to evoke a person's deepest fear. Pitted against each other in situations straight from the horror movies, the 13 will face shocking surprises, psychological scares and lots of "beware of the dark" moments, all designed by a "mastermind" of terror.

News
>
Music News
December 19, 2008 04:01:32 GMT
A brand new exclusive song titled "Love Is on Its Way", which is performed by , is set to be included to their movie "", according to MTV News. "It's one of those songs that starts out [upbeat], and then halfway through it hits a downbeat," Arthur F. Repola, the movie's producer stated.

The Jonas boys have also shot a music video for the track. The video will reportedly be on the movie as well. Commenting on the filming of the video, Repola said, "It was [crazy], but we had a lot of security. There was not a problem, surprisingly. [But] wherever they go, throngs follow."

News
>
Celebrity Gossip
December 19, 2008 03:53:21 GMT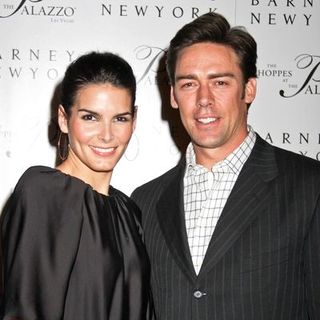 Fashion model and actress has given birth to a baby girl, her third child with husband Jason Sehorn, on Thursday, December 18. A representative for her exclusively tells about the news, informing that the pair names their infant Emery Hope Sehorn.

The representative doesn't disclose other details of Emery Hope except that she is "a healthy baby girl." She joins Angie and Jason's two other children; daughters Finley Faith and Avery Grace.

News
>
Movie News
December 19, 2008 03:47:33 GMT
Though there are lots of rumors circulating around "Batman 3", only few can be confirmed so far. Talking to at the premiere of "", Warner Bros. president Alan Horn offered up the facts that he knows about the potential sequel of "".

On the progress of the sequel, he fessed up that Warner Bros. are still in talks with director Christopher Nolan of the sequel. "We've been talking to Chris Nolan and what we have to do is get him in the right place and have him tell us what he thinks the notion might be for a great story, but Chris did a great job and we'd love to have him come back and do another one," so he claimed.

News
>
TV News
December 19, 2008 03:27:07 GMT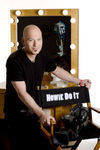 In January, NBC will present a brand new reality show called "" which is hosted by "Deal or No Deal" Howie Mandel. The idea of the one-hour show is to play pranks on unsuspecting people and Howie will go on disguise as Larry before revealing himself to the 'victims'.

To introduce the show to the public, the network has released a promo preview and the opening scene. Through the promo, it is found out how Howie does his show, including standing up as the world's worst waiter, and sending a singing telegram delivery boy to a funeral. The sneak peeks to these pranks that Howie play are included in the opening scene clip.

News
>
Celebrity Gossip
December 19, 2008 03:19:40 GMT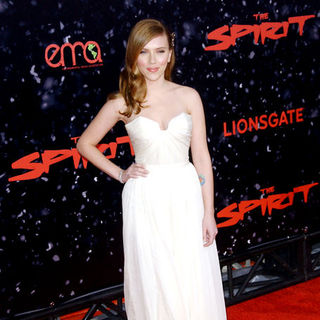 has put her used tissue on eBay in a bid to raise money for charity. As of Thursday morning, December 18, the dirty tissue had snagged more than 60 bids, with the highest bidder putting up $2,050. The online auction will end Monday, December 22.

Johansson stopped by NBC's "" on Wednesday, December 17 to promote her new movie, "." During interview, she complained to talk show host that she caught a cold from co-star . She, however, stated that she felt her illness had value because it had been passed down from one celebrity to another.

News
>
Music News
December 19, 2008 03:10:55 GMT

In opening up the reason Def Jam Records dropped her in 2006, learns it may happen because the label preferred to spend their money on another artist . "It was a budget cut, I believe. [Def Jam] probably got rid of projects like mine to spend the money on [Rihanna]," she said during an interview with Rap-Up magazine for its winter issue.

Beside stating why she was forced to get out of Def Jam, Christina also reveals the moment as pretty painful for her at that time. Noting that "it was embarrassing", she said, "It was a week after my album [''] got put out. I would be in my room a lot of the time crying by myself."

News
>
Movie News
December 19, 2008 03:08:00 GMT

Having by Entertainment Tonight earlier, the trailer of Screen Gems drama thriller "" has finally made its debut. The promotional video serves as an introduction to the three major characters in the film, 's Derek Charles, 's Lisa and ' Sharon.

Focusing on the affair between successful asset manager Charles and temp worker Lisa, the trailer begins with the first meeting between the two in a lift. Then, it builds up to show how Lisa starts flirting and tempting Charles. When the tension grows higher, it is revealed that Charles has already had a wife and how Lisa tries to take him away from her and starts to stalk the family.

News
>
Celebrity Gossip
December 19, 2008 02:42:49 GMT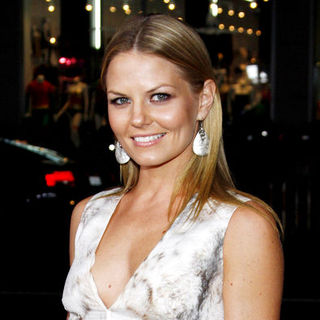 Dating actor , has a change of heart when it comes to whom she wants to meet under the mistletoe, mentioning the name of movie hunk . She, however, doesn't disclose on why she chooses Clooney over Nolasco.

Asked about her holiday plans while attending the D&G flagship boutique opening on Robertson Boulevard in Beverly Hills on Monday night, December 15, she revealed "My whole extended family is coming from Chicago and flying in, so it's the first time I'll have Christmas at my house." She continued, "It's a lot of people to cook for, and we're gonna do a game day with a poker tournament and a Christmas movie marathon."

News
>
Movie News
December 19, 2008 02:34:44 GMT

Announcing their nominees selection for the 15th Annual SAG Awards on Thursday, December 18, Screen Actors Guild embraced "", giving the John Patrick Shanley's drama the most nominations. In the announcement made by and , it was revealed that the movie received five counts, including nod for outstanding performance by a motion picture cast.

For the cast ensemble title, "Doubt" will have to face tough contenders, "", "", "" and "". Beside the cast ensemble category, the movie about sexual and religious power struggles at a Bronx Catholic school in 1964 has also secured nominations for each of its major cast member, for leading actress category, and , and for the supporting actor and actress categories.

News
>
Music News
December 19, 2008 02:23:13 GMT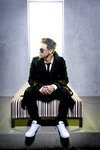 A music video in accompaniment of 's new song "How Do You Sleep" has been premiered. Shot in black-and-white scenes, it shares his experience of hitting the road for live shows, including a backstage meeting with .

"How Do You Sleep" is a song coming from production hands of duo Sean Garrett and Clubba Langg. The track, containing lyrics dealing with the feeling of missing the beloved one, appears on Jesse's third studio record "".

News
>
Celebrity Gossip
December 19, 2008 02:03:34 GMT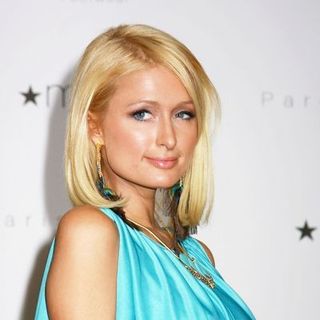 Hotel heiress shares to the latest issue of Esquire magazine some facts about her that people may not know, one of which is that she never wears clothes twice. "Once I've worn a dress, I can never wear it again," she is cited as saying.

Dishing more about her not becoming a two-timer in fashion, she explains "I give them to charities and they auction them off to help people with breast cancer, multiple sclerosis, and AIDS," when referring to her old clothes. "Some that are really, really special, I keep in storage for my daughters. They'll be vintage by then. I think my daughters will love them," she adds.

News
>
Music News
December 19, 2008 01:45:34 GMT

have stepped forward making an announcement that their twelfth major studio album will be dropped worldwide on March 2, 2009. Posting a message on their official website, the musicians wrote the upcoming album "" was recorded in various locations, from their studio in U.K. to the warehouse in the Big Apple.

"Sessions for 'No Line on the Horizon' began last year in Fez, Morocco, continued in the band's own studio in Dublin," so they explained. "Before moving to New York's Platinum Sound Recording Studios, and finally being completed at Olympic Studios in London."