News
>
Music News
August 28, 2008 04:23:41 GMT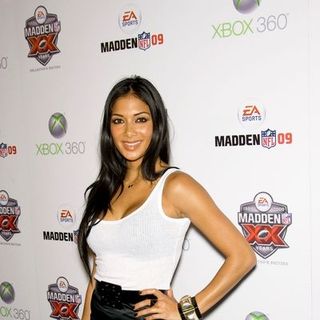 , one part of who also goes solo, has taken her personal love life as inspiration behind a song. The 30-year-old singer confessed that she has written a track called "I Think I'm in Love" for her new lover Lewis Hamilton who is best known as an F1 race driver.

"It is a very personal song," Nicole said. "It's very in-depth and emotional, a real song that I know is going to connect with people." No confirmation yet on where this track will appear but a source told The Sun that it may be included as one of the tracks in her second solo album. "She has only just finished it but it could be rushed on to the new album," the source said.

News
>
Movie News
August 28, 2008 03:33:55 GMT

After the were outed few days back, a slew of other on-set images from the filming location of "" is also coming out. Exposing the sequel's set in Long Beach area as well as the shooting in progress, the images showcase how the streets have been transformed into a fictional Chinese city.

The pictures also display the spotting of Optimus Prime at the Queensway Bridge and of other concept cars in the area for the possibly two days shooting from August 26 to 27. The newly-revealed photos which allegedly were taken on Wednesday, August 26, can be obtained from as well as from and .

News
>
Celebrity Gossip
August 28, 2008 03:11:33 GMT
is off the single market. The Italian TV and film actress has married her film director boyfriend Michele Civetta in Tuscany, Italy on Wednesday, August 27. The pair exchanged vows in a civil ceremony held at the city hall in Arezzo.

Details of the wedding are not available. The newlyweds also have yet commented on their official union. Word on the block is that Asia and Michele are expecting their first child together.

News
>
Music News
August 28, 2008 02:59:16 GMT

This week, who stars as Alex Russo in "Wizards of Waverly Place", have just released a music video for her new solo single called "Tell Me Something I Don't Know". The song is listed in the soundtrack album of her upcoming romantic comedy movie "Another Cinderella Story", which is targeted to come out in the form of DVD later on September 16.

In the video, Selena is forced to don a tacky French maid's uniform and sweep rich people's floors. While taking orders from a mean old lady, she performs the tune and uses her broom stick as a microphone. The film wraps up with her triumphant outdoor dance sequence alongside some backing dancers.

News
>
Celebrity Gossip
August 28, 2008 02:57:19 GMT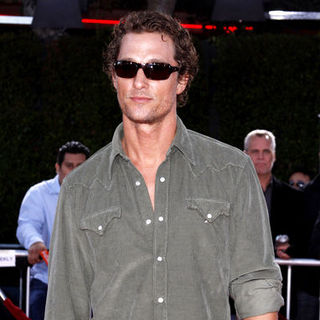 The mother of movie hunk is cashing in on her sons' fame by releasing a new book. Just like any other books that are written by the mothers of famous celebrities, the one of Kay McConaughey is a tell all. In the book, titled "I Amaze Myself", she talks about everything, from her son's conception to her sex life with his father, James Donald McConaughey, who died in 1992 of heart attack.

Kay said in her book that she got pregnant with Matthew shortly after marrying his dad for the third time. "I was deciding, 'Do I want to have another baby? Do I want to have an affair? Or go back to school?'" she said. "That's when Matthew was conceived. We had tried for 16 years and no baby. So Matthew was a big surprise!"

News
>
Music News
August 28, 2008 02:54:26 GMT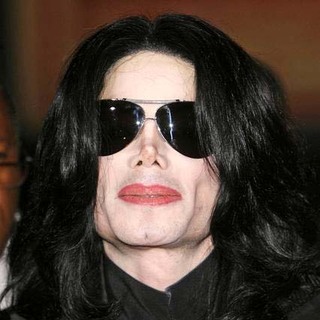 The upcoming MTV Video Music Awards that will be held on September 7 in Paramount Pictures Studios, Hollywood, seems to be made use as the medium for celebrities comeback. After was put on the show's , it is now said that would probably appear on the show as a presenter with his sister allegedly as his partner.

TMZ reports that a source close to the awards told them that MTV "have been working OT to get Jacko to reappear at the awards," and that the deal has been sealed on him presenting "an award with sister Janet". MTV themselves have yet to release any list of presenters that will hand out the Moonman at the event. They have only announced several names of performers that include , , and among others.

News
>
Movie News
August 28, 2008 02:28:50 GMT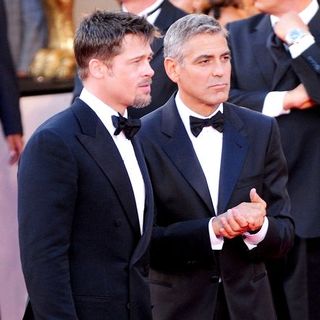 Appointed to be the movie to kick off the 65th Venice International Film Festival, "" brought a Hollywood highlight to the opening day of the special event by celebrating its world premiere. On Wednesday, August 27, evening, the dark comedy movie from Focus Features turned the festival's attention to the star-studded red carpet event held in the Sala Grande of the Palazzo del Cinema.

Among the film's celebrated cast ensemble making an appearance at the premiere were the four leading actors , , and . Dressed to impress with the two leading men wearing black tie tuxedos, they were joined by the geniuses behind the film, Joel and Ethan Coen. Apart from the cast and crew, others coming to the special celebration included , Claudia Cardinale, , Valeria Golino and director John Landis.

News
>
Music News
August 28, 2008 02:20:07 GMT

A music video for 's second single "Vacation" has just come out. The song is produced by The Inkredibles and confirmed to appear on the rapper's third major studio set entitled "", which is planned to hit the market on September 2.

The video is shot in Miami beach and showcases Jeezy, hanging out with his beautiful ladies, who are in bikinis. Cameos in the video include , , , and The Inkredibles.

News
>
Celebrity Gossip
August 28, 2008 02:14:09 GMT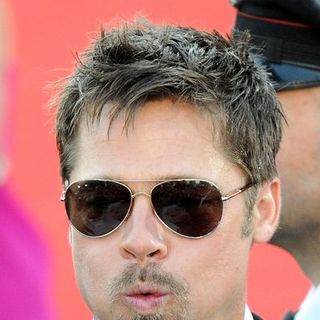 Having had three sons and three daughters, won't stop there. He's keen to add more into his expanding brood with partner , telling reporters that he wants at least two more kids by next year.

Attending the world premiere of his latest flick "" at the 65th annual Venice Film Festival Wednesday, August 27, he was asked several questions about his kids. Hitting the red carpet with co-star and best friend he among others was asked about his newborn twins and if he would rather win an Oscar or fall in love with an Italian woman in Venice.

News
>
Music News
August 28, 2008 01:53:49 GMT

Chicago-based hip hop artist has just dropped a music video to promote his -featuring single called "Announcement". Beside listed in the rapper's eight studio effort "", which will not come out until September 22, the -produced single also appeared in his "Announcement" mini album, which has been released in July.

The film which tapes Pharrell as a cameo, is produced by Canadian music video director Lil X. The scene in the video shows an artist putting on his headphones, listening to the tune, and then drawing some black lines on a paper. It then continues with the appearance of Common, who is shot as a little man, rapping his verses on the line.

News
>
Music News
August 27, 2008 09:33:17 GMT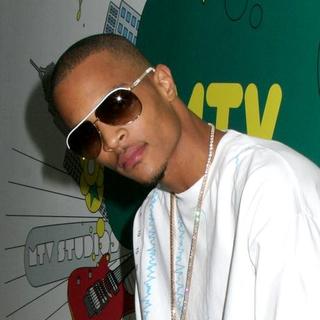 recently questions on how his new song "Swagger Like Us" where he teams up with , , and , could be leaked. A statement from the rapper reveals how disappointed he is with the leak. "That's some bullsh...," the rapper says via phone. "I'm beating down the Internet as we speak."

T.I. who will perform "Live Your Life" with on upcoming 2008 MTV Video Music Awards, says that fans should be more patient until it is officially released. "Don't ruin the event," he states. "Wait till the cake comes out the kitchen before you eat it. That's like a kid who sees his toys before Christmas; it takes away from me and I think it takes away from the fans as well. When it's time, I'mma give it to you. They leaked my record with me and ["Like I Do"] too. Leakage is never a problem I have had. I'm not used to it."

News
>
Celebrity Gossip
August 27, 2008 09:17:50 GMT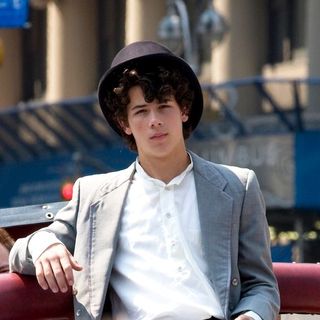 Making no secret about his battle with diabetes, is very vocal in raising awareness on the disease among young people. Previously sharing his experience dealing with diabetes to his young fans at New York City's W Hotel, he's bringing his involvement to fight the disease to the next level, inviting four lucky fans to join him in a charity walk.

As part of him teaming up with Bayer, Nick is launching Walk in Nick's Shoes campaign, which offers kids across America a chance to be flown to Los Angeles on November 1 to stroll alongside the pin-up at a charity walk, dubbed JDRF Walk to Cure Diabetes. In addition to free flight and hotel, winners will also get personal diabetes coach for 1 year.

News
>
Movie News
August 27, 2008 09:14:07 GMT

Most of "" plot details have been well-kept so far, but with the movie in its post-production phase, hints about the story are being dropped little by little by its cast members, two in particular are and . In different occasion, they talked about what they know of the upcoming film.

First is Quinto who revealed further information on his famous character, Spock. In a recent interview with CreationTV, the "Heroes" villain can be heard saying, "This story happens sort of irrespective of where the Spock we've come to know ends up." Highlighting the "irrespective" word he stressed on, some publication speculated that perhaps his Spock won't be the same as 's. The interview can be enjoyed below.

News
>
Movie News
August 27, 2008 08:33:58 GMT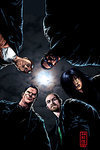 The scribbling pair of the sci-fi action starring , "", have been brought on board the comic book adaptation project, "". The two screenwriters, Matt Manfredi and Phil Hay, are now set to adapt the Dynamite Entertainment's comic book series to the big screen.

Preparing the script for Columbia Pictures, they are expected to pen the story of a CIA squad known as "The Boys" and their adventures as they are given the mission to pay attention to the increasing numbers of superheroes. Aside from scripting this movie for Columbia, the pair is also working together on adapting Universal Pictures' "".

News
>
Music News
August 27, 2008 08:25:38 GMT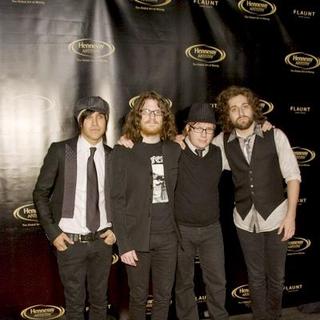 will follow up their 2007 album "" by releasing their sixth studio effort "". The album is scheduled for release on November 4, the same day Americans vote for a new President.

Referring to the release date, that coincides with the general election, and the album title, which according to dictionary means "the sharing of delusional ideas by two people who are closely associated", some claim that their upcoming effort will be politically charged. However, singer denies the rumor and tells MTV, "It's not an overtly political record, but I'm not gonna say what it is, We'll just let the record speak for itself, but it is coming out on Election Day."