News
>
Celebrity Gossip
August 29, 2008 06:02:28 GMT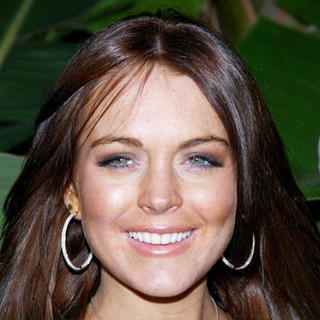 Not all is well in the life of Lohan's clan. Following the many scandals surrounding the family, it's been reported that 's paternal grandfather, Richard Lohan, has died on Thursday, August 28 after losing battle to colon cancer.

Speaking about the death of his father, Lindsay's dad Michael Lohan claimed, "My father just, literally, died in my arms." He added, "I notified all my kids and my lawyer notified Dina's attorney." There has yet official confirmation on when the late Lohan will be buried.

News
>
Celebrity Gossip
August 29, 2008 05:05:35 GMT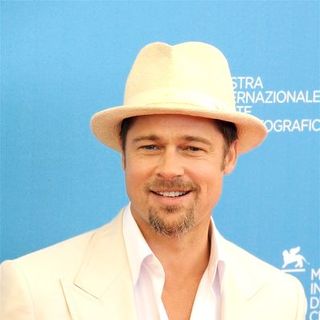 Promoting his latest big screen flick "" at the Venice Film Festival, plays a real life hero when he saves a young autograph seeker from falling into the lake. The movie hunk was just arriving at the 65th annual Italian festival on board of a boat Wednesday, August 27 with best friend and co-star when he agreed to sign autographs for a group of young fans. It was during that time that one of the young autograph hunters slipped and nearly fell into the water.

Pitt who happened to be near the victim was quick to respond, grabbing the fan, preventing him from falling into the lake. He then made sure that the fan was safely back on the boat before signing a book.

News
>
Movie News
August 29, 2008 04:56:52 GMT

"" is making its way to the big screen this coming Friday, August 29, but before moviegoers head up to the theaters to check it out, a so-called official trailer to the Mathieu Kassovitz-directed/co-scripted action sci-fi has come out. Uniquely made, the video lampooned most of highlighted movies this summer from "" to "" and "".

Starring , , Melanie Thierry and Gerard Depardieu, "Babylon" tells the story of Toorop, a mercenary with a simple code "kill or be killed". Living in the time when world has turned into a war zone, he is hired to escort a young woman holding a big secret and her guardian from Eastern Europe to New York. When he gradually finds out that the woman is carrying the only hope for the future of mankind and everyone else wants to be the first to get it, he is forced to choose between putting his life on the line or doing his job.

News
>
Music News
August 29, 2008 04:55:52 GMT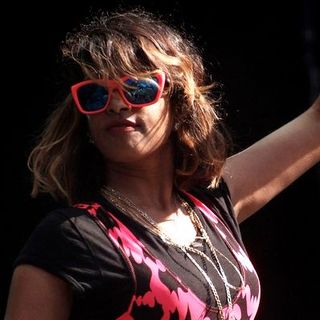 British musician finally comes out to make a statement concerning the saying that she will leave music industry. The singer recently says to the media that she is not only stopping from touring but also from making music. "It was my last ever show. And it still is. I stopped touring after that and I didn't want to make music again. I was quite happy to just leave it all behind. I was happy with what I had achieved," the singer stated.

When asked whether the retirement will be permanent or just a couple-years break, she says that she is indeed tempted to make a follow-up for her successful single "Paper Plane", which is taken from her 2007 effort "", but she has planned for another move. "With the success of 'Paper Planes', there's pull for me to make another record. Even my mum believes in me more," she said in a press release. "It's a nice encouragement. But I was planning my life as a fishing woman on the outskirts of Cambodia. That's a joke."

News
>
Celebrity Gossip
August 29, 2008 04:01:08 GMT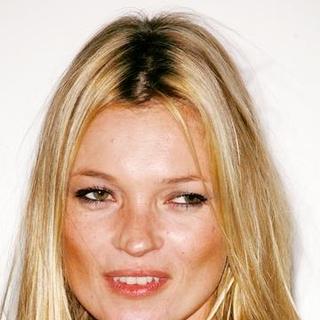 Having had her figure immortalized in wax and bronze statues, will have a new golden statue of her to be unveiled. The troubled supermodel who has become the subject of media scrutiny is immortalized in solid gold in a 1.5 million pound sterling statue to go on show at the British Museum.

It's British sculptor Marc Quinn who makes the creation. The British Museum has thus far only released a close-up photo of the statue's face. The work, according to reports, shows Moss in yoga pose just like her bronze sculpture which has been displayed at the "Mary Boone Gallery" in New York City.

News
>
Music News
August 29, 2008 03:45:01 GMT

's basist has just been shot with British comedian . The 40-seconds video will be promoting 2008 MTV Video Music Awards, which will be aired from Hollywood Paramount Studio on September 7.

Beside Pete, other stars, who are taped for the MTV awards promos, are and . While Britney appears on with an elephant as a featured guest to remind people for her last year's in the show, LL Cool J simply sits next to the comedian for a conversation in another .

News
>
Movie News
August 29, 2008 03:40:10 GMT

As Summer is coming to an end and Fall is fast approaching, Universal Pictures have let out their complete Fall Preview Line Up. The list contains a diverse selection of movies from based-on-true story drama "" to children fantasy book adaptation "".

All of the information of those six films can be viewed below.

News
>
Music News
August 29, 2008 03:34:16 GMT

It will be as well a Disney stars celebration at the imminent MTV Video Music Awards. The mouse house's most popular teen celebrities like , , , and have all been tapped to be the presenters at the music awards show that will be held on Sunday, September 7 in Los Angeles.

MTV have just announced a longer list of presenters that will take the stage to announce the winners. Beside the High School Musical and the Hannah Montana stars, there will be a bunch of other Hollywood icons ranging from sportsman to actors. Olympic medalist Michael Phelps who had been hinted to appear at the show earlier, indeed will take duty as a presenter. Others slated to hand over the Moonman are , , , and "Superbad" actor Christopher Mintz-Plasse.

News
>
Celebrity Gossip
August 29, 2008 02:56:47 GMT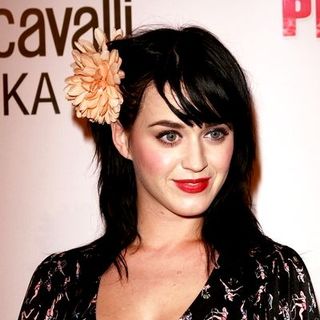 Having a popular name in music industry, is cashing in on her fame for charity. The pop songbird, whose single "I Kissed a Girl" has become a hit worldwide, is having her breasts molded to benefit breast cancer research through .

The process of molding Perry's breasts is videotaped on the footage available for view after this news. The resulting mold is going to be auctioned off later this year.

News
>
Music News
August 29, 2008 02:42:30 GMT

Hip hop group from Atlanta have just released a music video for brand new single "Turn Heads". As the music video starts, an old-fashioned radio appears and then group begin taking turn in rapping their verses to the camera.

In addition, the single where they team up with rapper of , is confirmed to appear on the group's third major studio set called "", which will not come out until September 30 via Koch Records. Beside taping Lloyd, the group, who are comprised of Jizzal Man, Parlae, Pimpin, and Buddie, have also signed Mannie Fresh for single "Mr. Feel Good".

News
>
Movie News
August 29, 2008 02:15:34 GMT

Bringing an in-depth look into the of their latest action thriller movie, the 20th Century Fox have released an extended trailer of "". Nearly a minute longer than the previous one, the new trailer provides never-before-seen action sequences, lots of explosions and more explanatory footages.

On the movie itself, earlier its leading actor, , has praised his titular character to be more badass than iconic Batman. "Take off the suit and if you want to go one-on-one, two-on-one, and put a couple of you guys together - they all like to put the comic book characters together - come at me," he gushed to MTV News. "I'm not talking about financial box office, I'm talking about one-on-one with these (puts up fists)."

News
>
Celebrity Gossip
August 29, 2008 02:10:52 GMT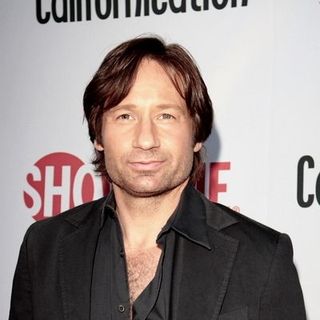 Adding to the list of celebrities who check into rehab is . The actor who's best known for his starring role as Fox Mulder in TV series "The X Files", confirmed on Thursday, August 28 that he has entered a facility for none other than treatment of sex addiction.

Exclusively telling People about his rehabilitation, Duchovny issued a statement through his lawyer, Stanton "Larry" Stein, saying "I have voluntarily entered a facility for the treatment of sex addiction." He, furthermore, stated "I ask for respect and privacy for my wife and children as we deal with this situation as a family."

News
>
Music News
August 28, 2008 09:40:46 GMT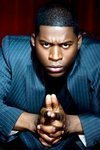 Rapper and record producer has just released a music video to support his new single "So Long". The single is taken from the track listing of his fifth major studio album "", which has been available for purchase in stores since July.

The music video starts with a capture of newspaper cutting entitled "Stripped of Our Rights". At some points, the video is divided into two small scenes, one of which shows him in a black white background, while the other carries the colored capture of George Walker Bush and some other American presidents, delivering their presidential speeches.

News
>
Music News
August 28, 2008 09:31:09 GMT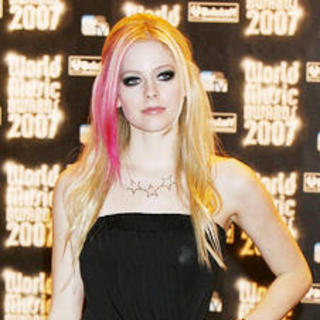 's Malaysian concert goes on, so does its opposition. The artist who has been by the local government will have to face a mass of protesters when she conducts the concert on Friday, August 29 in the country's capital. Pan-Malaysian Islamic have vowed themselves to take any course in order to prevent the concert from happening.

Nasrudin Hassan, a representative of the party said that they are still unable to accept the fact that the "too sexy" concert will be held on the heels of Malaysia's independence day on August 31 and the feasting season. Reasoning on why it should be banned, Hassan said, "A concert of this nature is not conducive to teach the younger generation to become good citizens, upright and competitive, but instead would weaken them morally and mentally."

News
>
Celebrity Gossip
August 28, 2008 09:30:09 GMT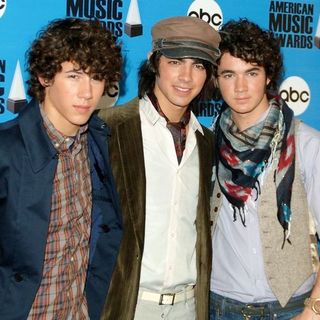 Having their latest music effort "" enjoys its second week on the top spot of the Billboard 200, are having no time to slow down. The pop-rock band are teaming up with Verizon Wireless and Samsung to give away their fans the gift of a lifetime which is a vacation with them in the Bahamas. Verizon Wireless confirmed their partnership Wednesday, August 27.

Ed Ruth, director of digital music for Verizon, uttered his comment on the partnership, saying "We're continuing to help fans connect with the Jonas Brothers in innovative ways while delivering exclusive music our customers can enjoy on their new Samsung phones." He went on praising the band, claiming them as "the hottest act in the nation".