News
>
Movie News
March 17, 2008 02:59:51 GMT

The 20th Century Fox' comedy animation film "" opened up strong on the North American three-days weekend box office ended Sunday, March 16 as the film that teamed up comic actors, and , dominated the theatrical sales chart. According to Sunday's estimates done by Box Office Mojo, the movie adapted from Dr. Seuss' novel has pulled in $45 million during its opening weekend.

Aside from nailing the number one spot, "Horton" also successfully became the film with the biggest opening of the year so far breaking the previous record held by "" which brought in $40.1 million on its debut weekend. Further, though the movie exceeded the film industry expectation for its debut weekend, it still shied from the opening weekend successes landed by the 2000's Dr. Seuss' movie "" that bowed in $55.1 million and by Carrey's other film "" that got $68 million.

News
>
Music News
March 17, 2008 02:53:51 GMT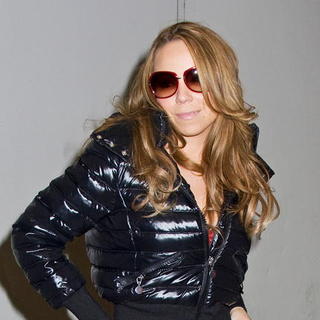 has been confirmed to join the judges panel on American Idol this week. Fox news reported that the appearance is part of the singer's campaign for her forthcoming eleventh studio album "".

American Idol, judged by Simon Cowell, and , is entering the seventh season this year, with 11 contestants remaining following the elimination of David Hernandez last week. The show often invites musicians from all kind of music genres to sit with the original judges to make comments on the finalists' performances.

News
>
Celebrity Gossip
March 17, 2008 02:40:52 GMT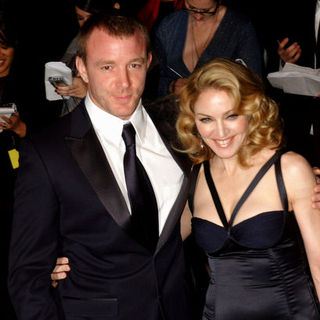 The meltdown continues. 's marriage to hubby Guy Ritchie is on the rocks and Internet reports are putting most of their focus on the celebrity couple, claiming they are going their separate ways.

According to Showbizspy, Ritchie's absence from Madonna's induction into the Rock 'n' Roll Hall of Fame on March 10 has fueled the long persistent rumors that their marriage is on the rocks. The pop superstar however will wait until 18 months to announce their split. The reason for that is because she needs her peeps to start working on how the press will handle their split.

News
>
Music News
March 17, 2008 02:28:45 GMT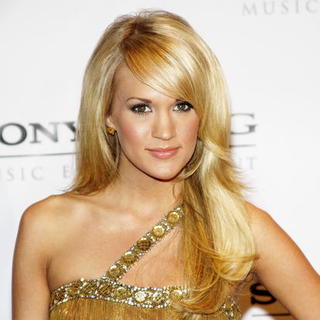 is officially invited to become a member of Grand Ole Opry on Saturday, March 15. The long-running country music radio show will induct the American Idol alumna to the community on May 10.

Underwood who received the invitation from Grammy-winning singer after she sang ' "I Told You So," said that she was surprised of given such honor. She said, "I felt like I just won something amazing all over again. The Opry has meant so much to me growing up, seeing people perform and wanting to do that."

News
>
Celebrity Gossip
March 17, 2008 02:01:04 GMT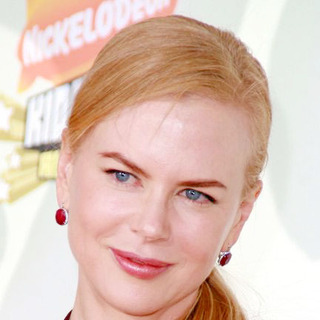 Is expected to give birth to the baby she's carrying June later this year, reportedly has asked fellow movie star to be the godfather of her not yet born infant. Reports say, the Aussie movie beauty is planning to have her baby baptized in the Catholic Church and thinks Clooney is the ideal godfather for the baby.

A celebrity insider told Star Magazine, "Nicole asked George to be her baby's godfather, and he has agreed." No words just yet from both parties though.

News
>
Celebrity Gossip
March 17, 2008 01:26:48 GMT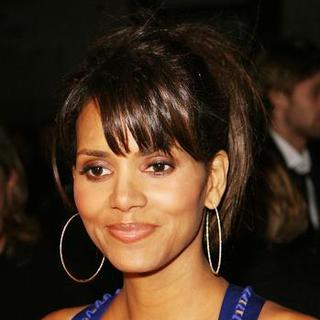 is finally a mother. The 41-year-old actress has given birth to a baby girl Sunday morning, March 16 at Cedars-Sinai Hospital in Los Angeles, according to reports.

Star Magazine was the first to bring the report to the surface. An insider told the publication, "Halle Berry had a 7lb 4 oz girl at 10:17am Sunday morning, March 16, at Cedars-Sinai Hospital in Los Angeles. The actress had checked into the hospital for the second time that day after feeling contractions earlier Saturday morning."

News
>
Movie News
March 15, 2008 07:42:01 GMT

Speculations about the order of the directors for the "Tintin" film trilogy have partly been answered. In an interview with IndieLondon.co.uk, the star of the family animation films, has revealed that "" helmer Steven Spielberg and "Lord of the Rings" trilogy director Peter Jackson have been tapped to direct the first and second "Tintin" films respectively.

Talking about him being reunited with Jackson for the project, the man behind the character of Gollum in "Lord of the Rings" series revealed, "Steven Spielberg is directing the first one, and then Peter Jackson is doing the second." Despite revealing the directors' order for the first two films, Serkis didn't say who might be directing the third film.

News
>
Music News
March 15, 2008 07:14:30 GMT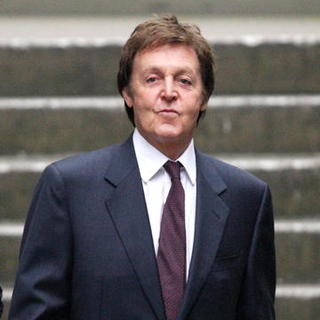 The possibility of doing a Bond theme song is quite slim for the ex-Beatle has found difficulty in writing one. The 22nd and upcoming Bond movie has confused McCartney in terms of writing its lyrics because he cannot find the suitable rhymes for the flick's title, "".

McCartney penned "Live and Let Die" as the theme song for the 1973 Bond movie of the same name. "I don't envy whoever is going to do the song," he said. "I definitely wouldn't do it again. I've been trying to think of something that rhymes with solace and all I could come up with is Wallace."

News
>
Movie News
March 15, 2008 07:12:00 GMT

The trailer of 's new dramedy film "" has come out online. The video footage that lasts up more than two minutes gives out the idea what the movie is all about.

The trailer starts with the introduction of the main character April by showing the clips where she is marrying her husband followed by appearing lines stating, "April's life was all planned out..." Then, it can be seen that she is arguing with her sick mother, whom she found out to be her adoptive mother, while another lines comes up, "...but life can change...in a heartbeat."

News
>
Celebrity Gossip
March 15, 2008 07:03:02 GMT
drew front-row guests, such as , and at their debut fashion show Thursday, March 13. The all-girl group helped band founder Robin Antin debuted her new lingerie collection at the L.A. Fashion Week.

The Dolls; , , Jessica Sutta, Melody Thornton and Ashley Roberts, performed a special show at the event, sans recently departed member Carmit Bachar. All the girls performed onstage at the fashion show while the models on the catwalk showing off the selection of bras and pants.

News
>
Celebrity Gossip
March 15, 2008 06:36:54 GMT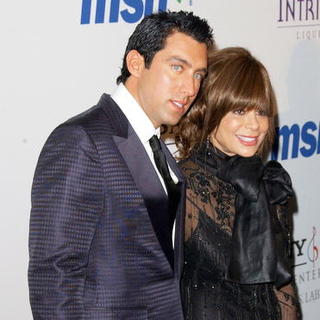 "I am not engaged!" so told on his Los Angeles radio show. Much contrary to a U.S. tabloid story that stated her boyfriend J.T. Torregiani is about to propose to her, Paula has denied speculation of an engagement, insisted she and Torregiani are not planning to head down the aisle anytime soon.

In Touch Weekly reported Wednesday, March 12 that restaurateur J.T. Torregiani is poised to pop the question to Paula after he was spotted scoping out engagement rings in the VIP room at Tiffany in Beverly Hills back on February 27. "JT was looking at big stones over six carats," an insider revealed at that time. "He didn't seem to have a budget, but definitely wanted something that would impress Paula."

News
>
Movie News
March 15, 2008 06:28:09 GMT

"RoboCop"'s fans may get the best treats this year could give as the latest movie reports suggested that movie studio executives are planning to resurrect the '80s action film. According to AICN, Metro-Goldwyn-Mayer Inc. or known simply as MGM have hinted on their press release on Thursday, March 13, that there is a big possibility that they will be bringing the super-human cyborg police back to the big screen.

Part of the statement read, "With the appointment of Parent, MGM will enter its new phase of evolution by focusing on its major movie franchises highlighted by James Bond and Pink Panther sequels, The Hobbit, Thomas Crown Affair 2 (), The Outer Limits, , and , among others." On the statement, it was also revealed that 's "" will be released on October 3.

News
>
Celebrity Gossip
March 15, 2008 06:14:31 GMT
Wasting no time with her failed marriage to hubby Daniel Johns, has reportedly scored herself a new man. The "Torn" singer is said to have been romancing Sir Richard Branson's son, Sam.

Not without reason, but speculation of a romance between the twosome arose soon after they were seen canoodling during a bash at London's Kensington Roof Gardens, where Natalie was one of the guests at the ski-themed party to celebrate Sam's planned Arctic expedition. The party itself reportedly cost 100,000 pound sterling.

News
>
Celebrity Gossip
March 15, 2008 05:05:58 GMT
Another baby is on the way for and his wife Caroline Fisher. The former "American Idol" runner up confirmed the news to People.

"I'm proud to be a dad again," Bice exclusively told People. "We don't know if it's a boy or girl yet and don't care as long as it's healthy and has all its fingers and toes."

News
>
Movie News
March 15, 2008 04:59:29 GMT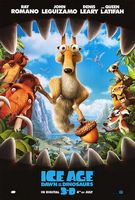 The teaser trailer of the 20th Century Fox animated movie "" reportedly can be seen in the theaters on Friday, March 14. According to ComingSoon, the Carlos Saldanha-directed film is attached to another Fox's animation film "" which debuted on that day.

Reportedly, the teaser will once again feature Scrat, the Saber-toothed squirrel whose attempts in getting his beloved acorn often ended up in a disaster. This time, as he is still trying to get an acorn, the little pre-historic rodent ended up falling to a hole in the ice and encountering a T-Rex, which roars in front of his face.