News
>
Movie News
November 07, 2008 02:23:40 GMT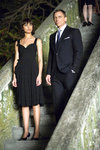 In anticipation of "" forthcoming release, more clips from the latest James Bond movie have been dug out. Sharing out the heavy topic dealt by some of the main characters in the action movie, the newly-found footage are focused on revealing the conversations among the characters, especially Bond, M, Camille and Dominic Greene.

The first three clips posted below, "It's Time to Go", "Damaged Goods" and "Have You Ever Killed Someone?", leave out the action sequence aside. In "Time to Go", M points out Bond's flaw as the 007 criticizes her judgment, while "Damaged Goods" displays the first meeting between Bond and Camille through Greene.

News
>
Music News
November 07, 2008 02:16:20 GMT

scored double glory at 2008 MTV European Music Awards. She took home a trophy for "Act of 2008", putting aside , , , and . In addition, on "Album of the Year", her fifth studio album "" has beaten down ' "", Coldplay's "", 's "", and Leona Lewis' "".

Unfortunately, the 26-year-old singer couldn't attend the MTV's extravagant night to collect her trophies but she managed to appear via satellite to give her acceptance speech. "Thank you again MTV. I cannot believe I won another EMA. This is another amazing night for me," the "Womanizer" hitmaker said.

News
>
Celebrity Gossip
November 07, 2008 01:54:57 GMT

Star magazine broke the news that has dumped her rocker boyfriend . The publication claimed she ended her romance with him on October 23 after he tried to kick her brother, Ira, out of the guest house that she owns.

"Evan owned the house and didn't want her unemployed sibling living on the street," a source informed Star. "It was the tipping point. Evan was fed up with how controlling and emotionally abusive Marilyn was."

News
>
TV News
November 06, 2008 09:34:46 GMT

Supermodel and American television personality, , will have another reality show on television sooner, entitled "True Beauty". Banks does her first collaboration with to make a 'beauty pageant' competition show which is confirmed to air in January 2009.

Banks, "" creator, has made "True Beauty" as a brand new reality show that differs with many other shows, regarding its theme of viewing the inner beauty from a group of people. ABC as the network which broadcast the show gives a statement, read "a beauty pageant unlike any you've ever seen."

News
>
Celebrity Gossip
November 06, 2008 09:32:04 GMT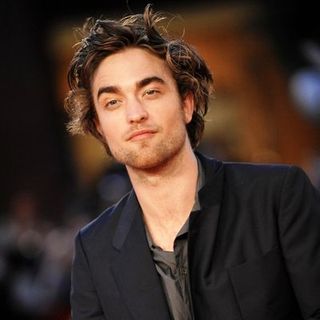 Being in the same scene with film and TV actress in the highly anticipated thriller "", admits he has a crush on her. The actor has no hesitation to share the fact to in a recent interview.

Playing on-screen lovers with Kristen, Robert moreover also claims he has no problems with the kissing scenes. "I re-shot when I kiss Bella. Yeah, so I was like, 'Alright'", he states. Beside his celebrity crush, Seventeen magazine also asks Robert 16 other questions, like his dream job, worst habit, his most liked fast food and many more.

News
>
Movie News
November 06, 2008 09:27:30 GMT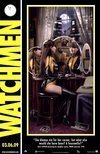 "" has shared out another take into the filming of Zack Snyder's adventure fantasy film via its brand new featurette. Serving as an introduction to Laurie Juspeczyk, the character played by , the behind-the-scenes video footage is filled with commentary from Snyder as well as from Akerman. In it, it can be seen for the first time Akerman sharing scene with , who plays Sally Jupiter.

Adapted from Alan Moore and Dave Gibbons' comic book series of the same title, "Watchmen" follows superhero-turned-vigilante Rorschach as he investigates the murder of his former colleague and discovers much more than a simple homicide case. As he goes on with his investigation, he uncovers the plot to kill and discredit all other superheroes as well as a far more intricate conspiracy involving his colleagues' past which could completely change the course of history.

News
>
TV News
November 06, 2008 09:15:48 GMT

There will be an accident on the next episode of "". Letitia Darling hits a young pretty bicyclist with her car in "The Injured Party".

Jeremy Darling will quit his job as a head valet and ask Lisa George one more time for an advice. Tripp Darling does several good things by inviting Wrenn to recuperate at the family's mansion. The new comer will be the center of attention which makes people amazed and wondered. Tripp is also as the one who reunites Patrick Darling and Carmelita in Adirondacks.

News
>
TV News
November 06, 2008 09:08:43 GMT
A new show starring has been pulled by ABC and ABC Studios even before it hits the screen. "Single with Parents" that was due for midseason 2009 premiere faces an obstruction which according to Variety is a form of creative differences. The studio said that the creative direction cannot be agreed upon and thus they have to pull the plug.

"Single with Parents" is a comedy that puts Milano as the main character named Lou. She is a thirtysomething woman who was trying to juggle her life while dealing with her dysfunctional family. The show is written by Kristin Newman who previously enrolled in "That '70s Show" and "". Other cast in the show includes Annie Potts ("Men in Trees"), (""), and ' younger sister, Stella Hudgens ("").

News
>
Movie News
November 06, 2008 09:03:05 GMT

While many people involved in the production of "" remain mum on the sudden replacement of with , apparently has something to be said on the buzzed-about topic. Playing it coy about his reaction to the replacement, the 43-year-old insisted to MTV News, "I had nothing to do with that decision."

"I love Terrence very very much. That's all I'll say because I haven't talked to him yet," Downey Jr. further added. Making sure that he doesn't play favorites between the two actors, the "" actor also praised Cheadle saying, "I've always admired Don [Cheadle]."

News
>
Music News
November 06, 2008 08:44:00 GMT

A music video aimed to promote ' new single entitled "Away" has been debuted. The music video is directed by Anthony Mandler, the same guy who helped making 's "Rehab" music video.

"Away" is the lead single coming off Iglesias' first English "" album. The song features Atlanta-born singer and was written by Iglesias himself collaborating with Garrett and Fernando Garibay.

News
>
Celebrity Gossip
November 06, 2008 08:35:45 GMT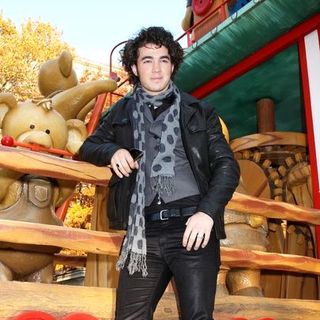 of the turned 21 years old Wednesday, November 5 and he was seen treating himself for a spin in a $225,000 white Lamborghini. In the afternoon, Kevin, according to Just Jared, was seen wearing blue Wayfarer while he drove around the neighborhood in Los Angeles with younger brother in the passenger seat. They, after that, took time meeting some friends and meeting at a nearby studio.

It is not known if Kevin got the luxurious vehicle as present or bought it for himself. Back in mid September this year, .

News
>
Movie News
November 06, 2008 08:06:47 GMT

Another "" live-action character has been exposed. Bringing forward what is claimed to be the first look of Storm Shadow's uncle, Latino Review posted a picture of Gerald Okamura in his Hard Master costume. is said to be taken outside the actor's trailer when the movie was taking its principal photography in the Downey area.

Okamura's character, Hard Master, is known as the ninja master of the Arashikage clan. He is the one who trains both Storm Shadow and Snake Eyes, and is believed to have something to do with the rivalry between the two. In the comic book, his death leads to Snake Eyes leaving the clan, while Storm Shadow joining Cobra.

News
>
TV News
November 06, 2008 08:01:00 GMT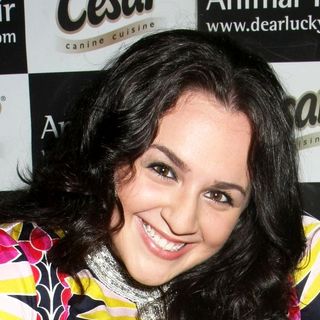 ABC have announced that they have signed "" star to star in an episode of "". Her role will be as an assistant at Elle magazine named Teri who "develops a friendship" with Betty "but who may have an agenda of her own."

The camera has begun rolling on Friday, October 31 for her episode which will air on December 4. No other details have been shared regarding her scenes. According to WENN, Blonsky has only signed on for one episode, but producers insist there could be more.

News
>
Music News
November 06, 2008 07:43:42 GMT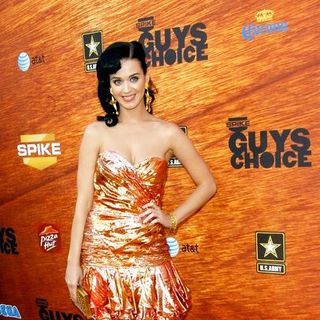 "I Kissed a Girl" singer has been announced as one of the performers at NBC's special event with Carson Daly in celebration of new year's eve. Other musicians expected to perform are and .

The show will be kicked off in Time Square on new year's eve beginning at 10 P.M. Speaking of the upcoming show, Daly said, "The network gave us a huge vote of confidence by asking us to expand into primetime. We've got great music with 50 Cent, Katy Perry, Ludacris. It's gonna be a huge show, bigger than the Beijing Olympics and if it's not, I apologize."

News
>
Celebrity Gossip
November 06, 2008 07:41:05 GMT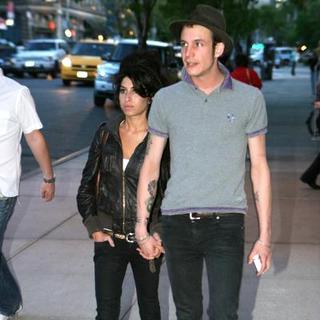 Blake Fielder-Civil, the husband of troubled singer , has been released from Edmunds Hill Prison in Suffolk, eastern England, on Wednesday, November 5. The British star was nowhere to be seen when Blake made his way out of the building, wearing a red-and-white striped t-shirt and his trademark trilby hat.

Blake was seen offering a huge smile for the paparazzi who were surrounding him outside the prison. Soon following his release, Blake reportedly will immediately head for rehab in Surrey to treat his drugs addiction. Checking into rehab center, according to reports, is one of the conditions the authorities granted him as a consequence of his early release.