News
>
Movie News
November 20, 2008 07:40:02 GMT

A series of production stills from "" has been uncovered. Courtesy of USA Today, the images reveal the sneak peek into the sequel's characters, from 's Larry Daley to 's villainous Kah Mun Rah, and from 's General George Custer to 's Smithsonian guard cameo.

One of the photos also let out posing as Amelia Earhart who stands next to the full-scale replica of the Lockheed Vega plane which Earhart made her trans-Atlantic solo flight. Another pic displays Christopher Guest's Ivan the Terrible and Alain Chabat's Napoleon Bonaparte being engaged in a heated game of world-map Twister to share the continents in their plan to take over the world.

News
>
TV News
November 20, 2008 07:18:02 GMT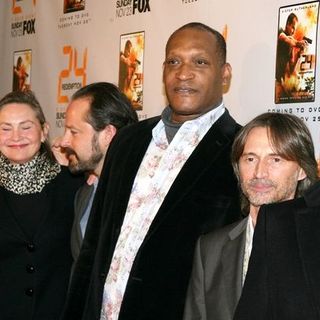 Taking the stroll on the red carpet rolled down in front of New York City's AMC Theaters Empire was Keifer Sutherland who was there to promote his TV movie "24: Redemption". Kiefer, was joined at the November 19 event by the movie's other cast such as , , and among others.

"24: Redemption" is a two-hour movie that will hit the small screen on Sunday, November 23 via FOX. It was created based on the popular series "" in anticipation of the long break between "24" sixth to seventh season, that was caused by the writer's strike. It serves as a prequel that correlates between seasons six and seven, set in Southern Africa where Jack finds himself caught up in a military coup.

News
>
TV News
November 20, 2008 07:01:59 GMT

The CW's "" cycle 11 finally gets its winner. On its November 19 final episode, the hit modeling competition show crowned boxing enthusiast, Brittany 'McKey' Sullivan, as the next America's Top Model.

After the winning announcement, 19-year-old McKey shares her grateful feeling, saying "I'm so proud of myself right now, this was the last thing for me, I was going to try out and this was going to be it." She adds, "Now I'm America's Next Top Model and from here this isn't the end. I'm going to keep going and keep rising, it's just like a dream come true."

News
>
Music News
November 20, 2008 06:54:06 GMT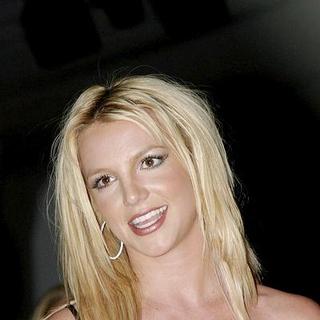 One of ' concert dates has been uncovered. She has been listed on a calendar event of Rosemont Convention & Tourism Bureau as one of the singers who will hold a concert at Allstate Arena in Chicago.

According to , Britney will make a live appearance on March 30, 2009 starting at 7:30 P.M. Tickets for the gig will start to go on sale beginning December 6. Other artists who will also rock the venue are and . While Metallica is set for a January-26 show, Slipknot will play four days later on January 30.

News
>
Celebrity Gossip
November 20, 2008 06:33:45 GMT

Despite rumors claiming and have ended their engagement, the lovers are taking their relationship into the next level and have been busy planning a wedding. However, neither of them willingly shares with the press on when and where they will wed.

At GQ's bash in Los Angeles on Tuesday night, November 18, Brian said he and Megan initially wanted to elope, but they have a change of heart and decided to invite "a few people" to their wedding. Though so, the actor went on revealing, the nuptials will be a hush hush affair that the media would only learn about it "the week after."

News
>
Movie News
November 20, 2008 06:32:30 GMT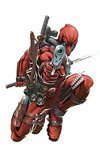 Possible development of "" spin-off, "", has been brought up to the surface once again. After producer Lauren Schuler Donner gave brief comment hinting the possibility, former 20th Century Fox Studio Exec Jeff Katz mentioned the feasibility of ' Deadpool character getting its own film.

Splash Page MTV reported that Katz offered up his thought on the matter during a recent "Comic Book Club" chat session between comedians and comics creators in Manhattan. Praising Reynolds' work on the wise-cracking mercenary who in the Marvel's comic book universe is the alter ego of Wade Wilson, he stated, "The film nicely tees [Deadpool] off for his own spin-off film."

News
>
TV News
November 20, 2008 06:22:38 GMT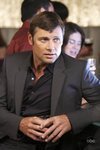 Addison receives a surprise visit from her brother in the new episode of "". Archer, played by Grant Show who claimed his fame in "Melrose Place", comes over to stir up the situation with his playboy status. The man who is also a surgeon, oozes his charm at women and sleeps with several of them.

Archer not only causes a trouble for his big sister but for Naomi and Sam as well. Meanwhile Meg returns to try to make it work with Pete, and a patient accused of a malicious crime stirs up anger and emotions, for both Violet and Dell. The episode is called "Tempting Faith" and aired November 26.

News
>
Celebrity Gossip
November 20, 2008 06:07:49 GMT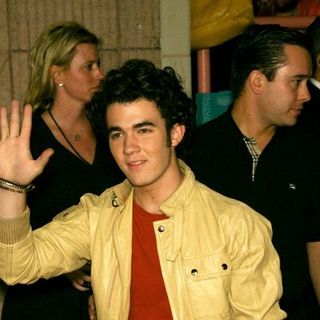 from the admits he is surprised and "truly honored" that he is included in this year's People's annual list of Sexiest Men Alive. In a more-than-one-minute video interview, the singer says his parents also couldn't believe he makes the prestigious list that they laugh hysterically because they think "it's crazy."

Relating his newly-attached predicate to the song that he finds sexy, Kevin mentions "Senorita" by . Talking about the pop superstar, Kevin only has good words for him, saying he's an "incredible performer."

News
>
Music News
November 20, 2008 05:50:50 GMT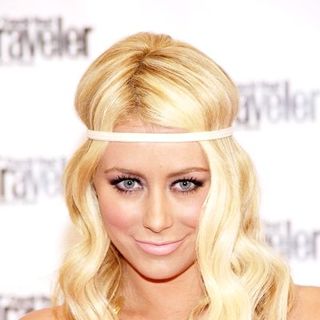 During an interview at Karu & Y nightclub in Miami with DJ Short-E for a so-called "The Short-E Show", 's former member revealed about her plan on a solo album. "I'm working on my solo album right now ..." she said.

Without elaborating his statement, the 24-year-old singer shared that "a big announcement is coming out in the beginning of year". When pursued further, she stated, "I'm not gonna leak anything right now, It's still really new. I'm just really making sure that it's amazing. It's really stand for what I'm before ..."

News
>
Movie News
November 20, 2008 04:57:51 GMT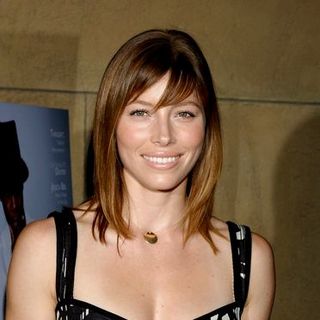 The first possible picture of "" has been making its round. On November 19, MoviesOnline has come out with the film's supposed leaked photo which may expose scantily clad as her stripper character, Rose-Johnny.

In the image, it can be seen that the woman claimed to be Biel is sitting on a couch wearing nothing else than her underwear and a pair of black stockings. The picture also let out a first glimpse into 's character. The photo of Biel in her stripper outfit can be seen via .

News
>
Celebrity Gossip
November 20, 2008 04:42:46 GMT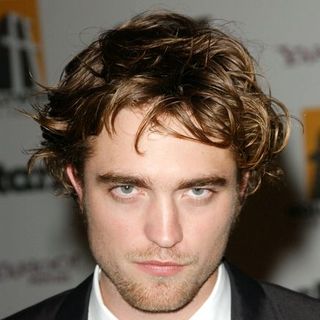 British movie hunk , who has been featured on many major media headlines due to his latest movie "," tops Entertainment Weekly's Breakout Stars of 2008 list, beating out 9 other heavy contenders which range from Disney starlet to Angel, the dog featured in the hit movie "". The 22-year-old actor is praised to have become an "instant bedroom-poster material - before he even spoke a word on screen."

Following him closely behind at 2nd spot is Demi, who is predicted by EW to have a better career achievement next year as a sequel has been in development for her Disney movie "Camp Rock". Greater than that, she will also be appearing in Disney new series "" and also in the entertainment corporation's highly anticipated movie "Princess Protection Program."

News
>
TV News
November 20, 2008 04:22:31 GMT

Based on November 6 episode of "" that features Dr. Izzie Stevens being reminded of her deceased fiance, Denny Duquette, which leads to a speculation of Izzie's brain tumor, Shonda Rimes finally gives her comment. To , she briefly says that the reason of bringing back Denny in the middle of Izzie and Alex has nothing to do with the deadly disease.

As Rimes states, "I think the love triangle with Denny, Izzie, and Alex is among the most interesting we've ever done. Watching the chemistry between Jeffrey and Katherine again has been really touching." Then she adds, "I can't wait for our viewers to see where we're taking it. But what it won't involve is Izzie having a brain tumor."

News
>
Movie News
November 20, 2008 04:12:51 GMT

Slamming down speculation that 's character may take the lead part in "" previously, makes time to share more on what he knows about the possible sequel of "". Talking about his return to the iconic adventurer with "Crystal Skull" to MTV News, he suggests that the fifth film is in its early stage.

Asked whether "Indiana Jones V" is inevitable, the 66-year-old confesses, "I don't know. If we come up with a good idea..." When pursued further, he notes that George Lucas is currently working on the MacGuffin, the plot device that propels the story, saying "With some general input, he goes off and searches for the MacGuffin and then stumbles into a story." But, he then stresses that Lucas hasn't found it yet as they are still in "the primary stages".

News
>
Music News
November 20, 2008 04:12:00 GMT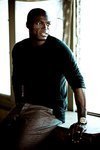 As a promotional project for his new song 'I Can't Stand the Rain", brings forward a music video in accompaniment of the song. In the music video, the 45-year-old soul singer and songwriter is captured singing the song in a dimmed long passage while his band are seen playing their musical instruments in each room of the house.

"I Can't Stand the Rain" is a 1973 song written and originally produced by Ann Peebles. The song has been covered by such musicians as Sam Moore, Lowell George, Terry Manning, and . It has also been sampled by for her track "The Rain (Supa Dupa Fly)" off her 2007 debut album "".

News
>
Music News
November 20, 2008 03:45:10 GMT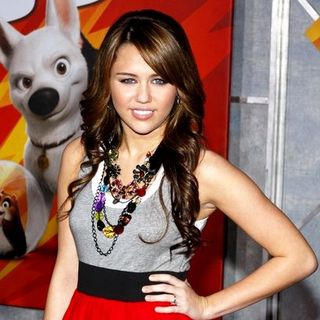 is working on new tracks with rumored boyfriend as they are confirmed to team up penning some songs. "They write a lot of songs together, and they sing - It's incredible," her father told US Weekly.

Saying that the two are "a good team", Billy didn't give any hint whether Miley and Justin will end up making a duet. "I'll tell you what - they are great friends, and they make a good team," Billy said in a statement.