News
>
Celebrity Gossip
January 17, 2008 04:19:11 GMT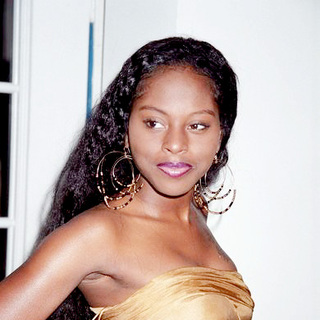 Has been sentenced to one year behind bars for both violating the terms of her probation and assaulting two nail salon stylists, has demanded an early release from jail cited fears for ear problem.

The troubled rapper reportedly petitioned Tuesday, January 15 for her early release from New York's Rikers Island to treat an ear problem she feared could jeopardize her hearing and singing career. In her four-pages handwritten letter to New York Supreme Court Judge, Brown said she has already learned a lesson from serving jail time and thus pleaded to be released.

News
>
Music News
January 17, 2008 04:04:59 GMT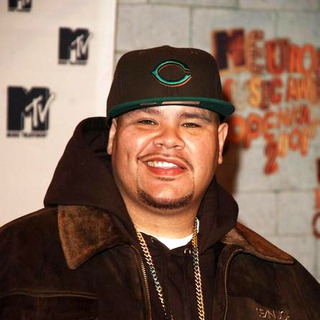 has revealed details on his new album, '', which is due March 11 via Imperial. Apart from labeling it a street banger, the Grammy-nominated rapper said that it will be "gangster".

The 37-year-old who had earned a street cred through his music, said to Billboard.com, "'Elephant in the Room' is a gangster rap album - rap being the room and the elephant being me. Fat Joe's been doing it for 15 years and he still doesn't get his just due."

News
>
Movie News
January 17, 2008 03:50:03 GMT

Universal Picture have given out a treat to comedy films' fans as the studio released the trailer of their upcoming comedy "". The trailer that lasts for about two-and-a-half minutes gave out first look to the film starring and .

In the trailer, it is shown the comic battle of wills in which the two women struggle their way through preparation for the baby's arrival. It can also be seen that Angie, Kate's baby mama, is driving the businesswoman crazy by squatting in a sink, eating junk, watching monster truck rallies, giving delayed response, and possibly using PAM spray to deliver.

News
>
Celebrity Gossip
January 17, 2008 03:48:41 GMT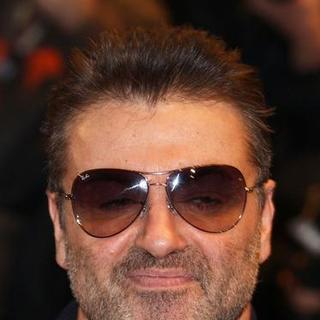 has signed a publishing deal with HarperCollins to write his autobiography. The "Wham!" singer and tabloid magnet has agreed to write a "no-holds-barred" memoir, focused on his professional and personal life, which is expected to be released in the Fall of 2009.

Described the deal as one of the "biggest ever" in UK publishing, a spokesperson for HarperCollins said "This is an incredibly exciting publishing event. George is one of the best-known and best-loved pop singers in the world, with an extraordinary story to tell. I am particularly thrilled by this deal, as I have long been a fan of George's. Most importantly, this really will be a truly authentic book - and an exceptional one, as he's going to be writing it entirely himself."

News
>
Music News
January 17, 2008 03:30:09 GMT

will not drop her fourth album any sooner for its release schedule has been pushed back two months further. '' that was previously set for February 12 release, is pushed to April 1, the same day will release their highly-anticipated '' album.

The album has spawned a lead single called 'Single Again' which music video will be premiered anytime soon. She shot it back in December 2007 in Miami with director Billy Woodruff. A behind the scene footage of the video shooting has been circulating on-line and can be seen .

News
>
Celebrity Gossip
January 17, 2008 03:18:14 GMT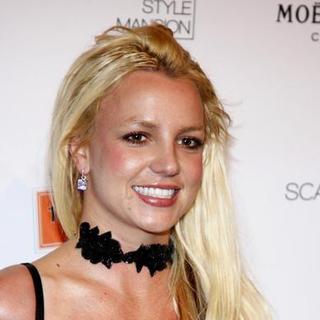 With the rumors circulating that is trying to get pregnant, hoping to marry her new boyfriend Adnan Ghalib, the troubled pop singer has sent the baby bump rumor mill into a frenzy with her being photographed shopping for a pregnancy test with Adnan in tow.

Britney and Adnan were snapped trying to choose the best possible pregnancy test at a local Rite Aid store in Studio City, Calif on Monday, January 14. Photos of them at the store together were released by Adnan's photo agency, while at the same time have also made their way to spread all over the net.

News
>
Music News
January 17, 2008 03:01:55 GMT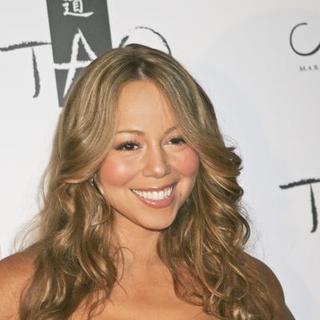 Discopop.co.uk reported that 's new album will be titled 'That Chick' instead of the previously reported 'Sweet Soul Odyssey'. The eleventh studio album is expected to be released in April via Def Jam.

One of the album's producers, L.A. Reid previewed in London, the 10 tracks that will go to the album. Apart from the featuring 'Migrate', there are others like 'Bye Bye', 'Touch My Body' and 'Lovin' You Long Time'. The producer also said that he plans to release six singles from the album.

News
>
Music News
January 17, 2008 02:26:20 GMT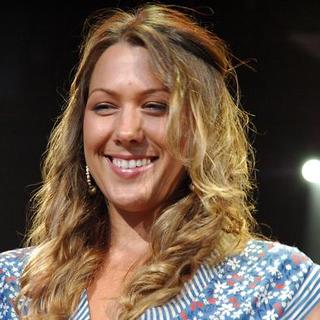 On the vein of her highly-successful single, 'Bubbly', released another single called 'Realize' from her debut album, ''. The folk singer has now premiered the music video for the second single on MTV.

'Realize' has entered the Billboard Hot 100 chart and peaked at #104. Caillat who released 'Coco' in July 2007 has been rather slow in spawning singles after 'Bubbly', but she did release a Christmas single called 'Mistletoe' that was posted on her and was quick to receive many hits. It also peaked at #75 on Billboard Hot 100.

News
>
Celebrity Gossip
January 17, 2008 02:25:13 GMT

and his wife of just two weeks, Tracey Edmonds, have split up.

The newlyweds reportedly ended their relationship on January 4, 2008, in Bora Bora, whereas they were married in a spiritual ceremony on the island on January 1.

News
>
Movie News
January 17, 2008 02:08:28 GMT

Having an uncertain status on its pre-production for weeks because of the on-going writers' strike, "Justice League of America" is officially put on hold. According to IESB.net, the news of the delay in the production was outed by their trusted source in Australia.

The decision of the delaying of the production allegedly followed the big meeting that took place on January 15. It was also reported that starting on January 17, all of the film crew will be given out an official one-week notice before being let go. Though the superheroes flick is on an indefinite hold, it is said that the movie has not been canceled. Reportedly, the on-hold situation will last at least until after the strike has been resolved.

News
>
Movie News
January 16, 2008 09:49:22 GMT

Though often overshadowed by "" and "" in many awards nominations, "" proved to be BAFTA's favorite film. In the announcement of 2008 BAFTA's film nominees on Wednesday, January 16, it was revealed that the postwar drama film gathered 14 nods from the prestigious British event leading over its two toughest contenders that got 9 nominations each.

The adaptation movie received film gongs for the categories of Best Film, Best British Film, Best Adapted Screenplay, Best Music, Best Cinematography and many others. Further, under the categories for the best artist, it landed its stars, , and , a nod each for Best Leading Actor, Best Leading Actress and Best Supporting Actress. Aside from recognition for its actress, the Focus Features' film garnered Best Director nomination for its director Joe Wright.

News
>
Music News
January 16, 2008 09:27:20 GMT
has slammed back the false reports that said she did a lip-synch while serving a concert in Mexico last weekend. A rep admitted it was a technical fault but denied that Duff was merely mouthing her lyrics.

"She was not lip-synching," the rep explained. "It was faulty equipment. There was no sound coming out, but she was singing." The rep further explained that Duff was using the local sound equipment on that day rather than relying on her own gear.

News
>
Music News
January 16, 2008 09:01:44 GMT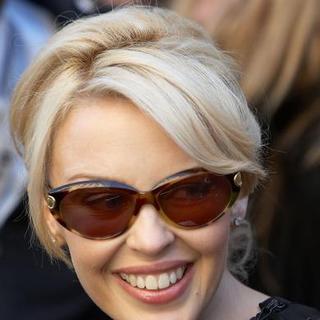 EMI is going through a lot of changes this year. After announcing that they will cut about 2,000 staff, rumors are circling that the record label is seeking a new approach at handling the release of its artists' albums.

EMI will, reportedly, allow its 'remaining' artists like and to seek sponsor from corporate companies. The movement is believed to help EMI in growing its revenue in the continuous competitive digital market.

News
>
Celebrity Gossip
January 16, 2008 08:50:38 GMT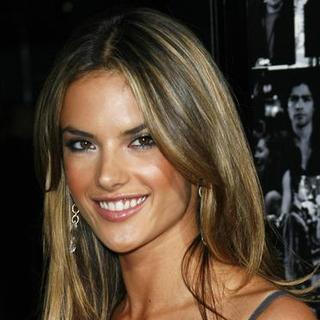 Brazilian supermodel is pregnant.

Rumors are all around that the 26-years-old Victoria's Secret model is pregnant with her first child.

News
>
Celebrity Gossip
January 16, 2008 08:12:53 GMT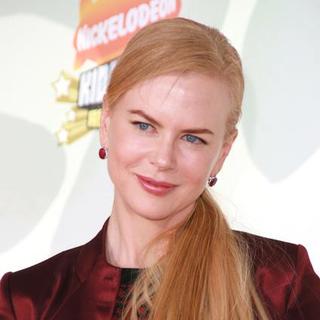 plans to have her parents deliver her first child with husband , it has been reported.

Rumors are mounting that the Aussie movie beauty wants her father Dr. Anthony David Kidman who's a clinical psychologist and her nursing instructor mother Janelle Annee Glenny to be midwives when she gives birth to her first child later this year.