April 11, 2008 03:13:34 GMT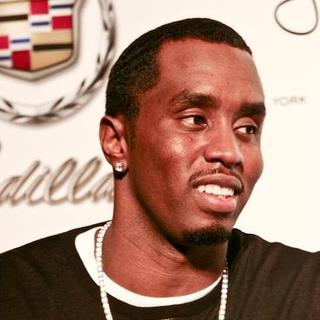 It was such an unfortunate for that he needed stitches on his foot after accidentally slashed his foot on a champagne glass. The rap artist was frolicking around his pool at 6 A.M. last weekend during an after party at his Star Island mansion when he accidentally wounded his foot on a champagne glass.

Earlier report by WSVN-TV claimed he needed a total of forty stitches at the hospital. TMZ however "has exclusively learned that it was actually just five stitches."

April 11, 2008 02:37:21 GMT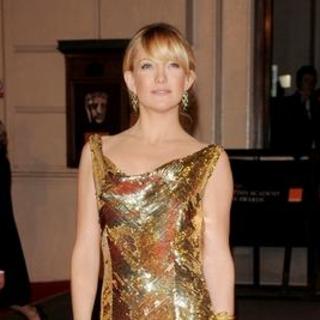 Having a good looking face is just not enough for . The actress, who is famously lacking in the cleavage department, was so impressed when her breasts were digitally enhanced in the promotional poster for new movie "" that she wants to make them a reality.

Having her breasts enhanced digitally in the promotional artwork which shows her posed alongside co-star , Hudson revealed to Cosmopolitan Magazine, "They are so not my boobs - they look too perfect." She then went on saying, "Seriously, if I ever wanted to have them done, I'd take this poster to the doctor and say, 'This is what I want them to look like.'"

April 11, 2008 02:04:45 GMT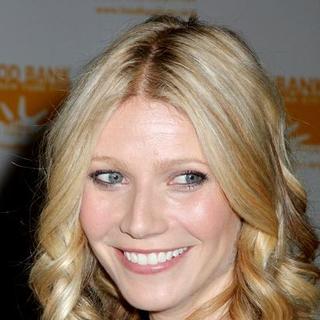 has come to denial when being asked about the supposed wedding of and . The actress insisted she didn't attend the much-covered nuptials despite reports to the contrary.

Paltrow was among the guests reportedly attended Jay-Z and Beyonce's wedding, took place Friday, April 4 at the hip hop mogul's New York apartment. She, according to reports, was seen attending the event alongside her singer hubby of music act .

April 10, 2008 09:26:56 GMT
Not being spotted having a romance with anyone recently, was reported to be dating a singer. The actress has been seen spending a lot of time together with folk-rock singer .

Natalie and Devendra have been spotted together in more than one occasions recently. On Tuesday, April 8, they were seen walking at the West Village while holding each other's arms. Then on Wednesday, April 9, both of them were caught again spending time together at a book store in Soho, N.Y.C.

April 10, 2008 08:45:22 GMT

and would become the next celebrity couple to marry later this year, should reports on the media outlets are to be believed. It's been claimed that Bardem has proposed to Cruz during a recent romantic vacation in France and they have been busy planning a wedding since then.

Bardem and Cruz's romance was first exposed in October 2007 when they were spotted "very touchy-feely" at the New York film festival early that month. "They held hands when they thought no one was watching, and she kissed his cheek, and he put his arm around her," a witness said at that time.

April 10, 2008 08:00:23 GMT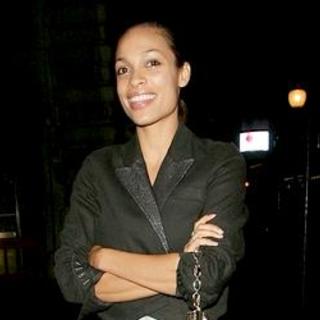 has sparked rumor of an engagement. The actress, perhaps best known for her roles in such films as "He Got Game," "," and "" allegedly engaged to boyfriend, DJ Mathieu Schreyer, as she's been spotted wearing a new gold ring on her left ring finger.

Dawson showed off her new bling to photographers after leaving Hollywood's Foxtail Restaurant on Saturday, April 5. No single word has been issued by the movie beauty thus far.

April 10, 2008 07:44:45 GMT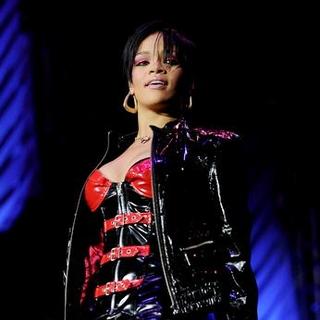 and have recently denied rumors of a romance and said that they were only friends, but the twosome was spotted spending time together again. Paparazzi cameras caught them while they were out in New York on Tuesday, April 8. She and Chris stopped by at Whatever Tattoo parlor before later heading to a party at Hotel Chelsea.

On the tattoo parlor, Rihanna had herself a new tattoo. It was a collection of stars plunging down from her neck to the back. Before making the stars tattoo, the "Umbrella" singer has had four other tattoos; a music note on her ankle, a Pisces behind her right ear, a star inside her left ear and a Sanskrit prayer going down the hip. A problem occured as she and Chris were about to leave the place where fans and paparazzi have waited for them outside. To avoid the crowd the couple have to be escorted by their bodyguards and the NYPD police.

April 10, 2008 06:37:39 GMT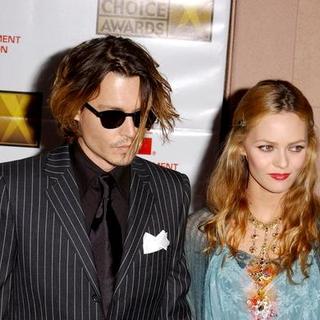 Added fuel to the previously existent wedding talk, is said to have been planning to wed on June 14 later this year. The pair, who have been together for ten years and already had two children together, have always insisted they don't feel the need to make their relationship official, but French singer Vanessa is now keen to walk down the aisle.

Vanessa recently told Johnny she'd like to get married, a source close to the Paradis-Depp family has stated. And Johnny, being the amazing man he is, is willing to make it happen. "Johnny loves Vanessa very much, and he said if that's what would make her happy, then he'd marry her," the source added.

April 10, 2008 06:23:28 GMT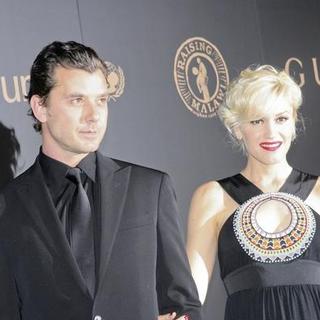 While other pregnant celebrities are keen to know their baby's sex before giving birth, and husband have other thought. The couple choose to wait until delivery day before knowing whether they'll have a boy or a girl.

The decision was revealed by Gavin in an interview with on the American Idol host's KISS-FM radio show. The singer told Ryan, "We don't know the baby's gender. It was a surprise last time so we're kind of working on that this time." Although still not knowing their baby's sex, Gwen and Gavin are already thinking of names for their upcoming second child. "There are some [names] floating around the house, bouncing around the walls," said Gavin.

April 10, 2008 05:05:22 GMT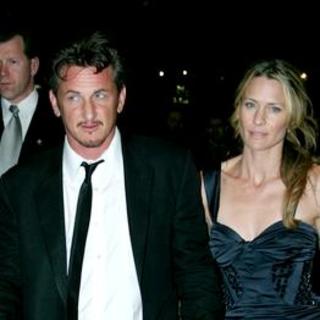 Initially filed for divorce in December 2007, and his actress wife have both agreed to end the proceedings, seeking to halt their divorce. In a one-page document filed Tuesday, April 8 in Marin County Superior Court, the clerk dismissed the couple's divorce petitions at their request.

The request to dismiss the divorce shows the withdrawal was made "without prejudice." A spokeswoman for Penn declined to comment, and no further details have been made available thus far.

April 10, 2008 04:01:42 GMT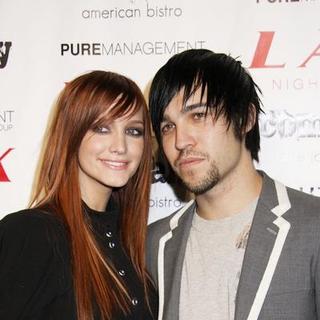 Hollywood's most kept secret is no longer an unconfirmed speculation as it has just been officially confirmed that and "are happily engaged." The celebrity couple made public the engagement report on Wentz's official Website on Wednesday, April 9.

"BREAKING NEWS, THIS JUST IN FROM ASHLEE SIMPSON," the post on Wentz's read. "We know there has been a lot of speculation recently about Pete and I and we wanted our fans to be the first to know, because you guys are the best. Yes, we are thrilled to share that we are happily engaged."

April 10, 2008 03:58:49 GMT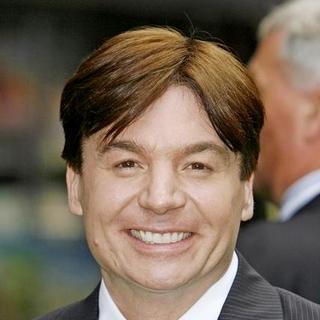 Comedian has once again received the honor to be a host to an award event. On Wednesday, April 9, Van Toffler, the president of MTV Networks Music, Logo and Films Group, revealed that the actor known for his alter ego, the British super-spy Austin Powers, has been tapped to be the host of the 17th Annual MTV Movie Awards.

On the choosing of the voice talent behind animation character Shrek in "Shrek" franchise, Toffler reasoned that Myers has managed to bring his best the last time he hosted the event. "Mike Myers blew us away last time he hosted the MTV Movie Awards with his 'Lord of the Dance' and over-the-top musical productions," said the MTV topper in a statement. "He keeps creating iconic film characters that have been etched in the minds of MTV's audiences forever. '' is sure to spur yet another cultural movement, so we're elated to have Mike back as our host."

April 10, 2008 03:36:55 GMT
Is arguably an expert in playing with the ball in the field, apparently isn't quite a good driver. The soccer stud has on Tuesday afternoon, April 8 got a traffic ticket while driving in Hollywood.

The father of three young sons was trying to make an illegal right turn off Sunset Boulevard in West Hollywood when a U.S. motorcycle-riding sheriff's deputy witnessed his act and quickly pulled him over. The 32-year-old LA Galaxy player was pulled over in his Cadillac Escalade SUV.

April 10, 2008 03:01:28 GMT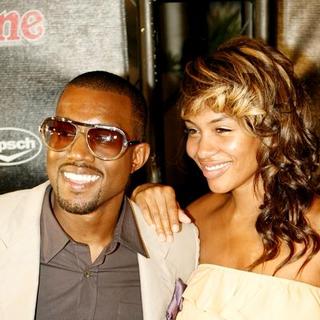 has added fuel to the long persistent rumors that he has married model fiancee Alexis Phifer in secret as he's been spotted sporting a ring on his wedding finger. MediaTakeOut "CONCLUSIVELY REPORT" on its official Website that the pair "are officially man and wife."

Initially raised speculation on a possible secret wedding early last month, the outlet has obtained the picture of West wearing a ring on his finger and thus comes to such conclusion. Get no single detail on the supposed nuptials, MediaTakeOut in fact "confirmed with a person extremely close with Kanye that he's married."

April 10, 2008 02:27:12 GMT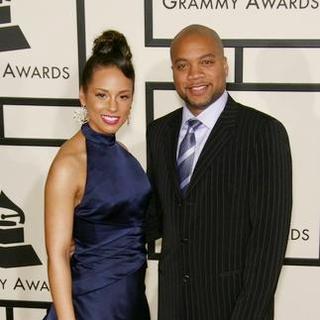 The wedding date has been set and the venue has also been booked. It's just a matter of time that and her rumored boyfriend Kerry Brothers, Jr. would exchange wedding vows as it's been reported that the multiple Grammy Award-winning R&B and soul singer has been looking forward to book a venue in Long Island for a July 4 festive.

Keys and her people, as reported by MediaTakeOut, "are looking to book a venue in Long Island for July 4th Weekend." The songbird is said to have been looking to rent the ultra-luxurious Oheka Castle in Huntington, New York.