March 22, 2008 05:07:29 GMT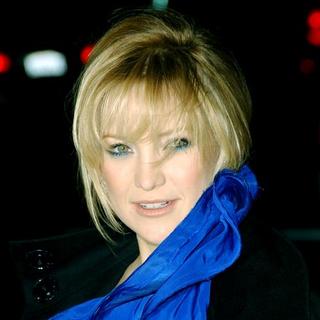 It appears that is attempting another career reinvention besides acting. The movie beauty is teaming up with L.A. celeb hairstylist David Babaii to create "David Babaii for WildAid," a hair-care line that donates 10 percent of proceeds to the animal-protection organization.

Becoming the product's first celebrity endorser, Hudson shot the ads for it in South Africa last year with Peter Lindbergh and real animals. Ten percent of the line's proceeds, according to WWD, will be donated to WildAid, the animal protection organization, which shares ownership of the brand with Babaii, Hudson, advertising executive Eric Steinhauser and FHI Heat investor Eco Beauty Ventures.

March 22, 2008 04:40:49 GMT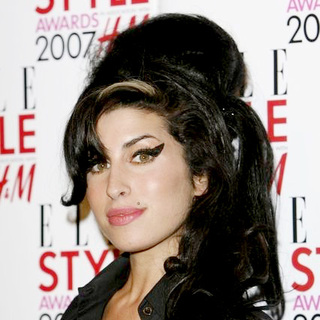 takes her clothes off in a magazine shoot. The troubled singer poses naked for the April 2008 issue of British magazine, "Easy Living," in a bid to raise awareness about breast cancer among young women.

In the black and white shot, taken by photographer Carolyn Djangoly, Amy is pictured with just a guitar which is strategically used to cover her genital and two pieces of duct tape to cover her nipples. Amy decided to bare all in aid of the Lavender Trust at Breast Cancer Care which helps more than 8000 women under 50 diagnosed with breast cancer every year.

March 22, 2008 03:31:58 GMT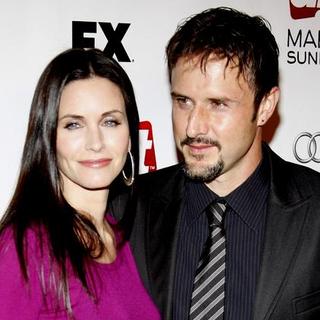 is enlisting the help of her celebrity friends in a bid to raise $1 million fund for Epidermolysis Bullosa, a rare skin condition that primarily affects children. Cox, her husband , and their celebrity pals are all challenged to raise such amount of money in two weeks to benefit the Epidermolysis Bullosa Medical Research Foundation.

Joining Cox and Arquette in the awareness-and money-raising effort are close friend , , , , , Parker, Aniston's ex-husband, , , and . Cox and Arquette are heading up the effort as members of the honorary advisory board of the Epidermolysis Bullosa Medical Research Foundation, where Aniston, Pitt, Rossdale and Stefani are also members.

March 22, 2008 03:00:51 GMT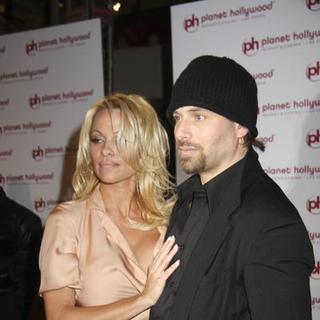 After sometime Rick Salomon has finally agreed with his actress wife that their marriage should be voided. The man, who is known for making a sex videotape with then-girlfriend , filed Friday, March 21, seeking to annul his two-month union with Pammy, on the grounds of fraud.

Pammy, back in February, filed divorce papers in Los Angeles County Superior Court, asked the judge to annul her marriage to Rick, citing fraud as the reason. No details were given in the court papers though.

March 22, 2008 02:36:11 GMT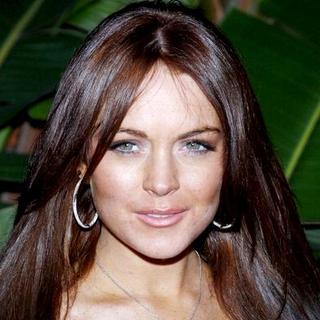 Though tabloid reports suggest otherwise, isn't the star of the sex tape photos circulating the Internet after all. Her ex-boyfriend Calum Best, on the other hand, also dismissed reports that he was the guy on the tape.

Lindsay found herself at the center of a sex scandal Thursday, March 20 after British newspaper The Sun published images from the Internet video, claiming the footage showed her performing oral sex on British former fashion model turned celebrity, and television personality Calum Best, who she dated briefly in 2007. The images were supposedly captured on Best's cell phone.

March 22, 2008 01:57:08 GMT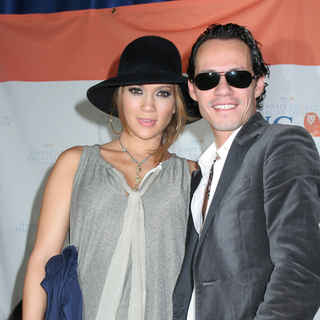 introduced her newborn twins, Max and Emme, to the world on the cover of the latest issue of People Magazine. The cover reads "TWIN BLISS, WORLD EXCLUSIVE, Intimate photos at home (and in the nursery!) with Jennifer Lopez, and babies Max and Emme."

Besides the exclusive cover, the special edition of People also features 12 pages of photographs of the children and their parents, taken at their Long Island home. In addition to all, Lopez and Anthony also had an exclusive interview Peter Castro, with whom they discussed such issues, as the pregnancy, Lopez's weight gain to rumors of infertility.

March 19, 2008 07:19:13 GMT

gets his own Converse shoe. The late musician is about to be commemorated in a series of shoes created by the footwear manufacturer which has been making shoes since the early 20th century.

Converse's Cobain-inspired shoes will feature the music legend's name, lyrics, writing and signature. The shoes, moreover, will also feature select drawings and writings first published in 2002's Journals scrawled on them.

March 19, 2008 06:06:57 GMT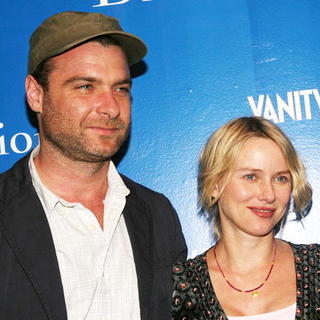 Rumor has it that and her actor boyfriend have wed in secret. The couple have prompted speculation that they have married in secret in Australia after the actress is spotted sporting a ring on her wedding finger.

News media are speculating that Watts and Schreiber took time out to tie the knot during her trip down under to visit him after a snapper caught the actress "wearing a large diamond ring and another band with smaller diamonds on her ring finger" as she arrived back in Los Angeles on Monday, March 18. Watts' representative declines to confirm or deny the wedding reports, telling New York gossip column Page Six, "I don't comment on her personal life."

March 19, 2008 04:48:17 GMT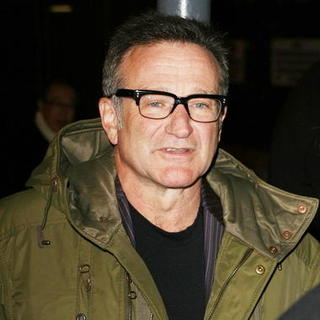 is invading the small screen, again. The actor-comedian, who has done television, stage and film work, has signed on to guest star on NBC's drama series "Law & Order: Special Victims Unit".

Williams is set to portray the role of an engineer who, having suffered through a life-changing tragedy, has developed a deep distrust of authority and feels compelled to inform others about the dangers in "leading unquestioning lives," NBC has confirmed. The "Special Victims Unit" episode with Williams is the show's 200th.

March 19, 2008 04:36:39 GMT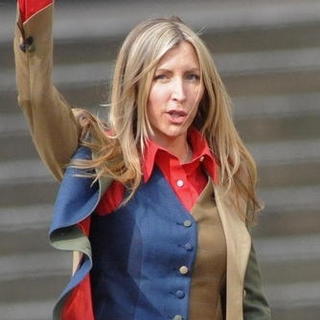 is quick to be back at work soon after she was granted a nearly $50 million divorce settlement from ex-husband on Monday, March 17. The divorcee is set to hit U.S. television, being selected to be a judge for the upcoming Miss U.S.A. Pageant.

The one-legged charity campaigner will be in hand picking up the beauty most deserving of the Miss U.S.A. crown. The pageant it self is slated to take place this year in Las Vegas on April 11.

March 19, 2008 03:45:34 GMT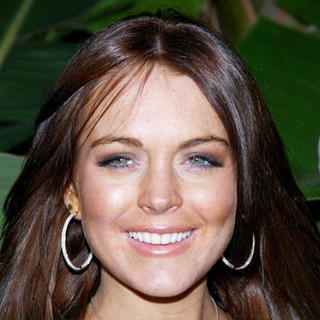 and are among the latest Hollywood beauties who have their images being recreated into sex dolls. Inflatable sex dolls based on both stars have been added to Pipedream Products' new celebrity range, which already includes , , , and among others.

As for Lindsay, she's recreated into the so-called "Lindsay Fully Loaded Love Doll" which is based on her character in the 2005 comedy "". Her line of doll bears the slogan "She's no love bug, she's a fiery red .. who never says no and is always up for a good time."

March 19, 2008 03:12:38 GMT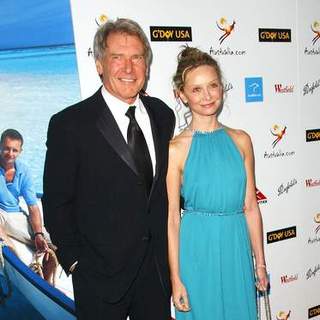 Have been engaged since April last year, and are about to make their union official soon. The celebrity couple are planning to tie the knot later this year when the actor has finished promoting the new Indiana Jones movie, it's been claimed.

Wedding talk swirled after there was report that Ford is planning to adopt Flockhart's son, Liam. It's been claimed that Ford, who's the father of four children from his two previous marriages, wants to become the legal father of her seven-year-old adopted son Liam.

March 19, 2008 02:28:52 GMT
Despite their denial of marital problems, it seems that and really are facing one these days. The singer has publicly admitted he is embarrassed when his former-glamour-model wife gets wrecked while out on a boozy night out with a girlfriend.

Andre is unhappy with Price and the of her night out with friend Alex Curran, the wife of Liverpool footballer Steven Gerrard, in Liverpool recently, reports U.K. tabloid The Sun. And he revealed his disappointment to Jordan in his New! column.

March 19, 2008 02:16:34 GMT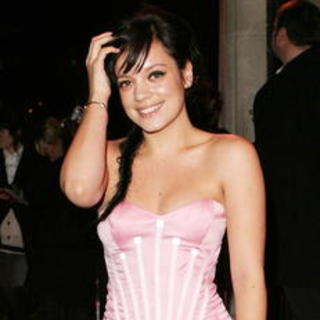 It appears that report on finding a new boyfriend is true. The British singing sensation even is said to have been moving in with her new beau, who's identified as Robertson Furze, also known as Robbie.

Allen reportedly has been living with Furze for a month. She, said a source, "moved in with him a few weeks ago and they have been sharing a bed. It started off innocently but they are doing more than just cuddling now."

March 19, 2008 01:35:22 GMT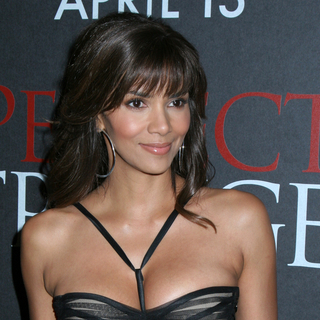 It's official. and Gabriel Aubry's baby daughter is called Nahla Ariela Aubry. It is pronounced "GNAW-lah ARE-ee-EL-uh"

The baby girl was born Sunday morning, March 16 at Cedars-Sinai Hospital in Los Angeles. Star Magazine was the first to bring the report to the surface. An insider told the publication, "Halle Berry had a 7lb 4 oz girl at 10:17am." According to Access Hollywood, as being told by a source, the actress had a long natural birth.