November 30, 2007 03:48:25 GMT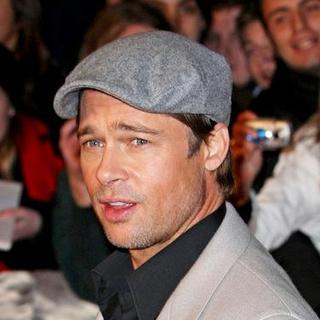 Has had a long living acting career in the business with numerous big screen hits in his resume, has had more than enough of experience that turns him into a more mature and wiser guy. Attempting to get better with age, the hunk has vowed never to go nude again in all his future films.

Pitt, who was shot to Hollywood stardom after he bared all in the 1991 film "Thelma and Louise," also has some other nude scenes like in "" (2003) as well as some steamy scenes with future partner in the 2005 "."

November 30, 2007 03:41:41 GMT

Adding another trophy into his shelf, "Top Gun" actor received a special honor at the 59th annual Bambi Media Prize Awards ceremony taking place in the northern city of Duesseldorf, Germany on Thursday, November 29, 2007.

The three-time Oscar nominee was bestowed the Courage prize for his willingness to take risks in his movies. Prize committee remarked that the star has pursued brave projects that otherwise would not have been made, including the latest one "", in which he plays a German army officer hatching a plot to assassinate Nazi leader Adolf Hitler.

November 30, 2007 03:04:28 GMT

This is what we call awards season. After all the many award events, there it comes the annual Bambi Awards. The 59th Annual Bambi Awards has been held Thursday November 29th in Duesseldorf, Germany, with Hollywood celebrities ranging from TV actress to Barbadian singer among the attendances.

As of Longoria, the tiny actress was one among the other award winners, being presented with a Bambi gold statue for International TV Series. The award regular, seen sporting a wine-colored strapless dress and some seriously blinging earrings, had her Bambi engraved with her married name, Eva Longoria Parker.

November 30, 2007 02:06:37 GMT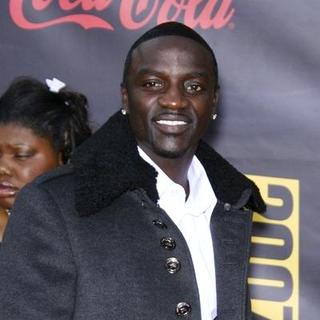 eats the bitter fruit of becoming an entertainer. The authorities have at last decided to bring several charges against the R&B icon for tossing a teenager off the stage onto another spectator who said she suffered a concussion as a result.

Police in Fishkill say they've charged Akon with misdemeanor endangering the welfare of a minor and second-degree harassment. Both charges stemmed from an incident that saw the star caught on tape tossing a young fan into the crowd during a concert at radio station WSPK's KFEST in Fishkill, N.Y. back on June 3rd.

November 29, 2007 08:32:41 GMT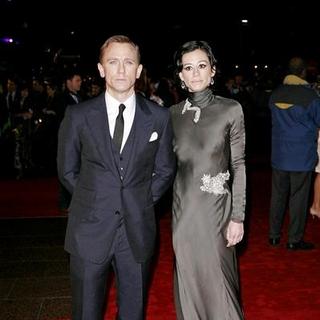 While it still remains uncertain on whether or not he's going to reprise his role as the 007 agent on the forthcoming James Bond franchise, there comes another speculation that and his film producer girlfriend Satsuki Mitchell have been engaged.

The on-going engagement rumors seem to have been accepted by pictures of Satsuki spotted sporting a ring on her wedding finger while she and Craig were attending the world premiere of his new film "" in London's Leicester Square on Tuesday night November 27th.

November 29, 2007 06:37:16 GMT

After being reported dating everyone from the industry, ranging from actress to model Le Call, is now said to be romancing English TV star Michelle Ryan.

Ryan, who's famous among nowadays TV lovers as the star of NBC television series "Bionic Woman," and Owen reportedly have gone on several dates while once spotted dining together at Los Angeles eatery Nobu and bodyboarding at the beach.

November 29, 2007 06:08:41 GMT
Spider Man's leading lady is invading the world of modeling. The actress, known for portraying the role of Mary Jane Watson in the Spider-Man film series, has been tapped as the new face of Miu Miu.

While rumors on the street are busy speculating on her dating surfing dude , Dunst keeps herself busy shot by Mert Alas and Marcus Piggott for Miu Miu's spring/summer 2008 campaign, replacing sultry French model and some-time actress .

November 29, 2007 04:54:37 GMT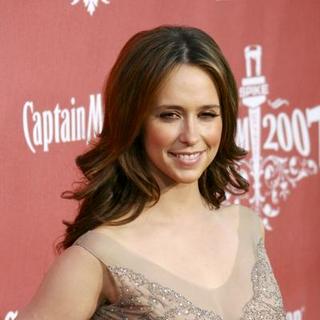 is engaged to be married.

Words are mounting that the sexy actress has been engaged to actor boyfriend . Us Weekly who was the first to report that matter quoted a representative for the movie beauty as saying "They got engaged last week" adding no further information.

November 29, 2007 04:29:19 GMT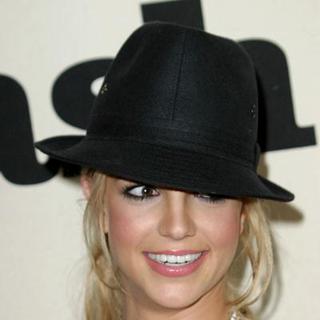 Her antics just keeps going on. Never to shy away from bad publication, has again become major media headlines with her being labeled as a shoplifter. With her on-going custody battle makes the gossip pages everyday, the troubled singer is now reported to have tried on underwear in a porn shop and stole a wig.

The latest report from Us Weekly stated that Britney was spotted paying a visit to the X-rated Hustler Store in West Hollywood shortly before 1 a.m. back on November 18th. Inside the store, she loaded up on naughty underwear and wanted to try them on in a fitting room.

November 29, 2007 03:37:04 GMT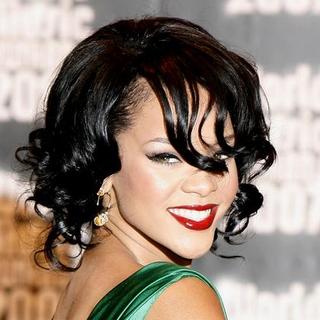 Gone bad from good has indeed made an icon. Not only in the music business, but also in the fashion world. Has hit it hard with her chart-topping hit single "Umbrella" and been keeping herself busy with the European leg of her "Good Girl Gone Bad Tour," the 19-year-old R&B star continues raking in the honor. In addition to the many that she has nabbed, she's adding Seventeen Magazine's first-ever Style Award.

Claims herself as someone who loves playing with fashion, Rihanna has been picked as one of Seventeen Magazine's "Style Stars" for its December/January issue, on newsstand now.

November 29, 2007 02:54:50 GMT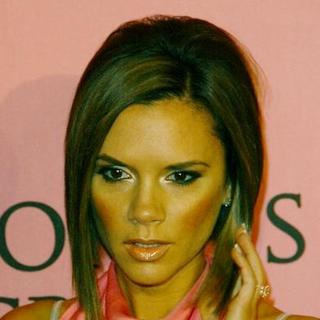 It's been a busy year for . From her move to US to her reunion with all-girl group , the mother of three needless to say is having many details on her have-to-do list. Keep adding more into her career resume, she's now officially confirmed as the new face of American designer Marc Jacobs.

Tipped to model the high-profile designer's Spring 2008 collection, Victoria has been photographed by Juergen Teller, posing for the so-called "sexy, peekaboo" collection.

November 29, 2007 02:23:49 GMT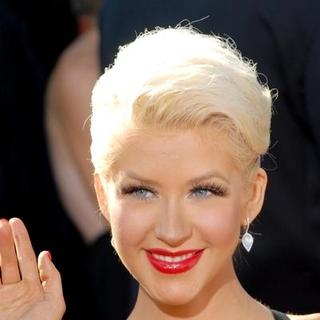 stripped herself off. The very pregnant pop star takes her clothes off, exposing her growing baby belly in the January 2008 issue of Marie Claire, as if she wants to confirm her newly attached status as one of Maxim Magazine's 9 Hottest Pregnant Women, Ever.

On the cover of the publication, on newsstand by December 11th later this year, Christina poses wearing nothing but a cropped jacket, proudly showing off the belly she kept hidden for months.

November 28, 2007 09:33:34 GMT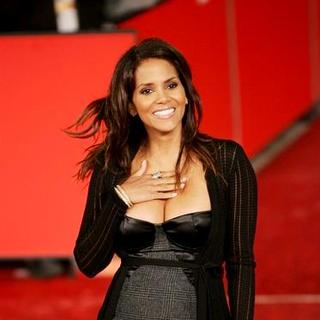 Not all pregnant women can look like her. And proves her pregnancy just makes her even more and more glowing as days pass by. It's no longer an unconfirmed claim that carrying a bun in the oven makes the movie beauty looks great and it's understandable then that she's been named one of Maxim Magazine's Hottest Pregnant Women, Ever.

The expectant actress is claimed by the publication to have pulled off the descriptions "over 40" and "with child" better than anyone else. The very pregnant is the other Hottest Pregnant Woman out of the 9 picks, showing her sexy side by not resorting to a housecoat and slippers with her growing belly.

November 28, 2007 08:03:42 GMT
has just become a prisoner. The rapper, best known for his self-titled album, was among the sixteen people arrested on marijuana charges during a traffic stop in Kingsport, Tennessee early Tuesday evening November 27th.

According to AP, Kingsport police pulled over a rented RV carrying in it the Cash Money Records founder, his older brother Ronald "Slim" Williams, and their entourage on Interstate 81 after it made an improper lane change. Kingsport Police Cpl. Tim Horne who was on the crime scene said he smell marijuana from inside the RV and after conducted further search located about a pound of marijuana in a trash can in the kitchenette.

November 28, 2007 06:21:12 GMT
Everyone in town, needless to say, gets very excited with the forthcoming Christmas. With each of them writing their wish list, presents are all over the place. And to celebrate the holiday season, which one thing for sure comes along with the 'giving' tradition, the High School Musical franchise have willingly shared what's on their wish list with USA Today.

Starting from who plays Gabriella Montez, 's Troy's partner, the young actress revealed on her wish list that she wants her driver's license, saying that she plans on taking her test very soon. As of her boyfriend, Efron, he wants a new Sector 9 Longboard considering that he's "constantly breaking things" and goes "through skateboards pretty fast."