March 26, 2008 07:48:55 GMT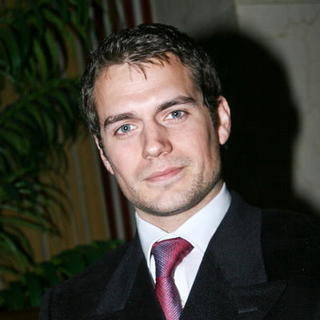 , best known for his leading role in the Showtime series "The Tudors" (2007), has been recruited as the new face of Dunhill Fragrance. Is arguably considered as one of the hottest stars on TV, the hunk is described by the British-based company as "Young, Hot, Sexy and British" which is why he was chosen to be the face of its scent.

"His natural charm & elegance and his captivating presence make him unquestionably the epitome of modern British modern masculinity and truly a Dunhill man," Dunhill said in a statement. No words on when the ad poster Henry shot for Dunhill Fragrance will hit the market.

March 26, 2008 06:52:18 GMT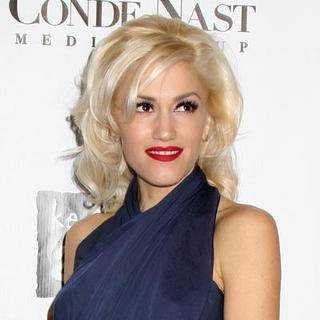 Getting ready to welcome a new addition into their family, and were in good spirit when they hosted a baby shower for the singer at their Los Angeles home on Tuesday afternoon, March 25. The platinum blonde singer was seen wearing a white floral print dress and platform wedge heels for the party.

Several celebrity friends, including 's husband and Gwen's ex-boyfriend and bandmate Tony Kanal, attended the baby shower. No further details about the affair though.

March 26, 2008 05:01:27 GMT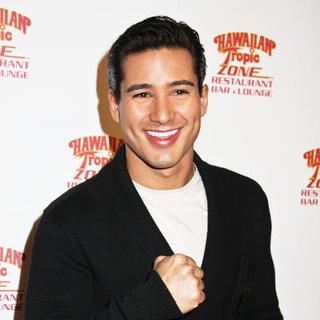 It's 's first foray into the literature business. The TV personality is coming out with his own fitness book.

The book, titled "Mario Lopez's Knockout Fitness" is published by Rodale Books and scheduled for a May 13 release date. It discusses a "diverse exercise regimen that brings together sweat, discipline, and excitement to help readers achieve the best body possible."

March 26, 2008 03:47:38 GMT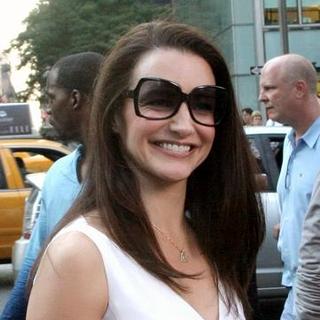 A date with to the May 2008 premiere of the "" movie has been sold for a staggering $US52,100, it has been reported. The money will benefit charity Oxfam America, which is an international relief and development organization that creates lasting solutions to poverty, hunger and injustice.

Davis, a Golden Globe and Emmy award-nominated actress best known for her role of Charlotte York on HBO's "Sex and the City", auctioned off two VIP tickets to the "Sex and the City" movie premiere in New York City in an online sale on auction Website eBay early this month. The winner of the auction, simply identified as "superiorlotus912", will be meeting Davis personally during the movie premiere on May 27.

March 26, 2008 03:13:00 GMT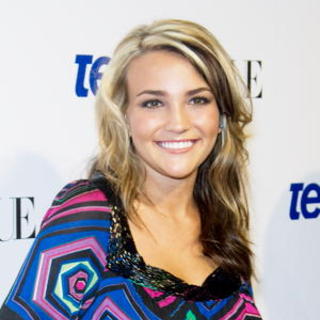 Pregnant is engaged to baby's daddy Casey Aldrige, it has been claimed. The soon-to-be-parents sparked engagement speculation after the young actress was spotted sporting a new engagement ring from Casey.

The 16-year-old actress, as said by a source close to the family, has been flashing the rock to friends and family around Louisiana and Mississippi. People was the first to report that matter.

March 26, 2008 02:52:35 GMT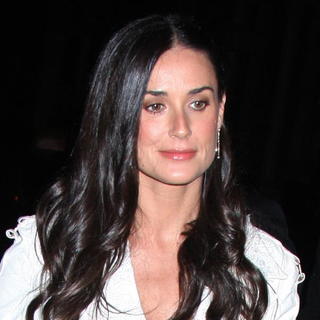 Oldie but goodie, that's . The 46-year-old actress, who's married to 30-year-old actor , has openly revealed that blood sucking leeches help keep her beating the signs of aging.

Demi told U.S. talk show host during her appearance on his show Monday night, March 24, that she underwent leech therapy in Austria last week. "I've always been somebody looking for the cutting edge of things that are for optimizing your health and healing, so just a week ago I was in Austria doing a cleanse and part of the treatment was leech therapy," so she told Letterman.

March 26, 2008 02:14:48 GMT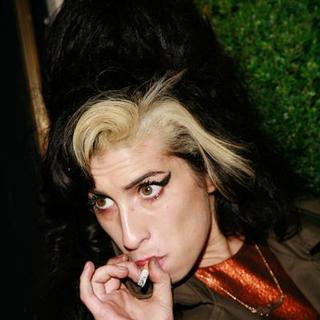 Amid public concern about her condition which arguably gets worse by days, is on her way back into rehab. The troubled singer reportedly is set to return to rehab in order to battle her drugs addiction and get sober.

Amy, who has spent two weeks in rehab in January, is likely to escape the U.K. and check into a rehab facility abroad. No words on the exact location and date just yet.

March 25, 2008 08:24:49 GMT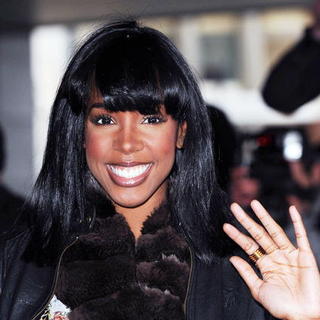 Is willing to follow in the footstep of her former bandmate to invade the New York stage, slow but sure is making her way there. The R&B singer reportedly has instructed her manager, former bandmate ' father Mathew Knowles, and his team to help her land a role in a hit show.

Matthew, according to MediaTakeOut, has already contacted the producers of "Cat On A Hot Tin Roof" and "The Color Purple," with the producers of both stage-shows expressing interest in having Rowland join their casts. No decision has been made just yet.

March 25, 2008 07:40:24 GMT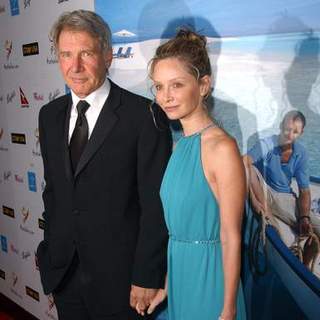 Have been planning to marry later this year, celebrity couple and reportedly are keen to book English celebrity chef Jamie Oliver to cater their wedding. Rumor has it that both Ford and Flockhart are a big fan of Jamie and come up with the idea after chatting with actress .

Aniston herself is a close friend of Jamie and she once even flew him to L.A. to whip up a feast for ex-hubby . She thus, as reported by The Sun, suggested that the pair enlist the famous chef for the event. "Harrison and Calista spoke to Jennifer about their plan," the publication quoted a source as saying. "Jennifer said Jamie had cooked some great dishes for her - and Calista asked how she could secure his culinary services."

March 25, 2008 06:50:13 GMT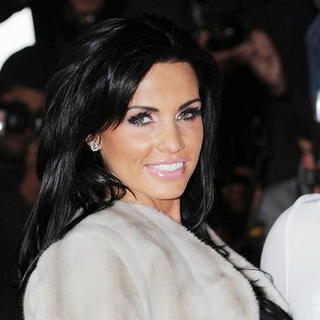 Has had a very full plate on her agenda, has recently revealed at least three other big plans to do during the year. First she wants to renew her wedding vows to hubby and then she would like to adopt his surname before at last having another cosmetic surgery.

Speaking on the episode of the "The Paul O'Grady Show", set to air Monday evening, March 24, Katie explained she wants to renew her wedding vows because "I was a psycho the first time we got married. I had such bad post-natal depression." A summer ceremony has been planned.

March 25, 2008 04:37:23 GMT

The Hogans family keeps going from one low to another. Following their bitter divorce battle which involved a cheating accusation, and his wife Linda Hogan were sued by the family of the guy who was critically injured in the crash of a car driven by their teenage son, Nick Hogan.

The family of John Graziano, who has been hospitalized since the last August, has on Monday, March 24 filed suit in Pinellas County, Fla. Circuit Court against Hulk, Linda and Nick, alleged they were negligent and are directly liable for the wreck that seriously injured their son. According to , which were filed by Graziano's court-appointed guardian Peter Musante, Hulk and Linda should be held legally responsible for their son's accident.

March 25, 2008 03:52:27 GMT

Amid rumors of a fling between and his "" co-star , the movie actor has added fuel to the existing speculation that he has rekindled his romance with on-off girlfriend after they were spotted on a date during Easter weekend in Miami. The celebrity couple were seen riding bikes with Hudson's son, Ryan, having coffee and picking up some holiday videos while holding hands.

Per People, "After getting in some sunbathing, Hudson (accompanied by Ryder on one bike) and Wilson (with another young boy) rode through the busy streets of South Beach on Saturday before stopping for Starbucks on the less-crazy Biscayne Bay side of town." Hudson and Ryan, still according to People, "even wandered into a drug store and a video store, where they picked up a new movie."

March 25, 2008 03:13:01 GMT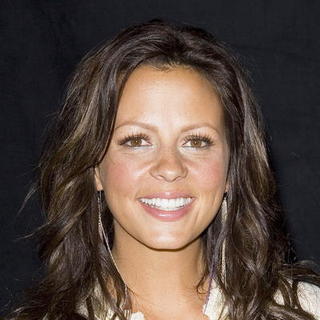 is engaged to marry. The country music singer is engaged to boyfriend Jay Barker and they are planning to get hitched.

A representative for Evans confirmed the engagement to People, saying "The couple are enjoying their engagement and look forward to their upcoming nuptials." No wedding date and venue have been set though.

March 25, 2008 02:28:41 GMT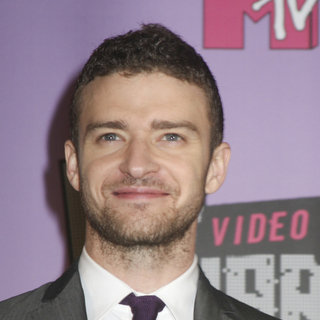 It appears that is in his best giving mood these days. In addition to giving his actress girlfriend a $50,000 necklace from exclusive jeweler H Stern, the pop star has also made donation to organizations in his hometown of Memphis, Tennessee.

Justin has on Thursday, March 20, made two separate donations of $100,000 each to the Memphis Rock 'n' Soul Museum and the Memphis Music Foundation. He said he donated the money because both music education and keeping Memphis' music legacy vibrant are important to him.

March 25, 2008 02:18:18 GMT

It's official. and his wife of twelve years Melanie Lynn Clapp are officially singles again in the eyes of the law. The couple had their divorce finalized on March 20, according to obtained by E! News.

Several issues including spousal and child support, as well as custody of their 11-year-old daughter, Madison, were still being worked out. Though so, the documents stated that until the outstanding issues are dealt with, Knoxville must cover the family with health and medical insurance.