June 10, 2008 03:03:35 GMT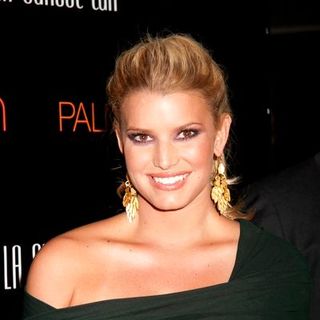 Already has successful handbag, shoe, sunglass and swimsuit lines, is adding lingerie designer to her lengthy resume. The singer-actress is soon going to release a lingerie line, which is about to be called "Intimates."

The line, which is said to consist of bras, undies, sleepwear and daywear, will hit major department stores and online shopping sites just in time for spring 2009. Jessica, according to reports, promises to include a stylish assortment of shape-wear so that women won't need to worry about panty lines.

June 10, 2008 02:31:46 GMT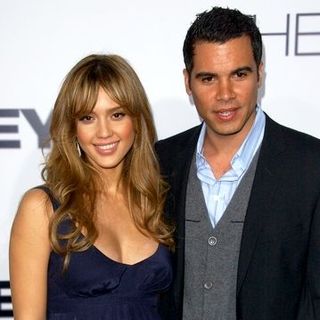 More details have just emerged on the newborn baby of . In addition to earlier report, a representative for the movie star issued a confirmation to the press that Alba and her husband Cash Warren did welcome their first child together, a healthy baby daughter.

In an email to The Associated Press Monday, June 9 Alba's publicist Brad Cafarelli revealed the infant, named Honor Marie Warren, was born June 7 in Los Angeles. He didn't provide further details, but US Weekly reported that Alba gave birth at Cedars-Sinai Medical Center in Los Angeles.

June 10, 2008 02:01:45 GMT

is a mother for the second time. The actress gave birth to her second child with her actor husband Monday, June 9. The newborn baby, a girl, is named Stella Doreen McDermott.

Stella was born at 3:13 P.M. PT, Monday, at Cedars-Sinai Medical Center in Los Angeles, CA via C-section. She weighed 6 lbs, 8 oz and was 19 3/4 inches long.

June 09, 2008 08:26:21 GMT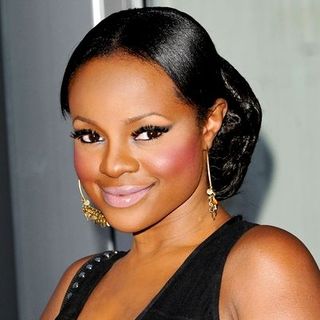 One of the 'babes' is single no more and coming close to embrace her marital status. Keisha Buchanan of the all-girl group is engaged to her boyfriend Dean Thomas.

Keisha and Dean, according to reports, have been dating for 18 months. British newspaper The People broke the news of the couple's engagement yet didn't provide the exact date on when he proposed to her. It is reported though that the couple are planning to wed next summer.

June 09, 2008 07:07:23 GMT

New couple alert: and . Both are co-stars in the upcoming action-thriller flick "" and become close to each other during the filming of the movie.

According to report, Gemma fell for Toby's charms while working together for the movie. Britain's Mail On Sunday was informed by a source as saying, "Romance is on the cards. They hit it off when they were making RocknRolla and fell for each other on set."

June 09, 2008 06:35:41 GMT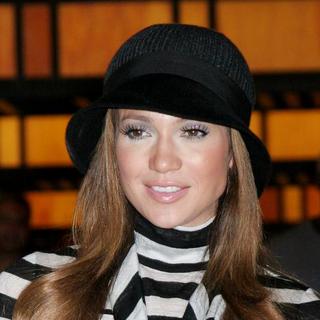 Arguably provokes jealousy among women as she quickly gains back her svelte figure soon after giving birth to her twins, is keen enough to share the secret that does her body good. The actress-singer reportedly is working on a range of exercise clothes, which is meant to inspire her own battle to regain her pre-pregnancy figure.

She is said to have been wanting the exercise clothing line to go on sale alongside her current J.Lo, SweetFace and JustSweet lines. "She has some street gear already in her lines, but she wants something exclusively for sneakers, yoga pants and dance gear. She wants it to look great in the gym and in the street, and to be affordable and functional," a source told OK! magazine.

June 09, 2008 05:12:44 GMT

New report of a romance rocks the music industry. It is reported that hip-hop artist is dating troubled female rapper .

MediaTakeOut broke the rumors of a romance between the two recording artists last week. The site claimed the two of them were spotted getting cozy at his video shoot over the weekend.

June 09, 2008 03:51:24 GMT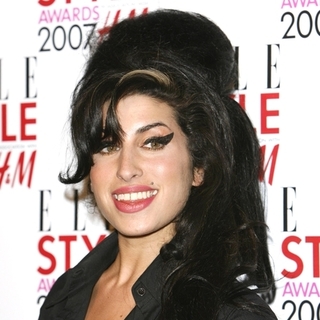 keeps going from one low to another. The troubled singer was caught in yet another shameful video which shows her surrounded by evidence of drugs and sang a racist song. The video, which was taken from the early days of her marriage to husband Blake Fielder-Civil last year, was reportedly handed to the News of the World by a friend.

It was reported that the home video footage was taken by Blake, who is currently in prison facing trial for GBH and conspiracy to pervert the course of justice, in May 2007 after their top secret wedding in Miami. The clip shows Amy and a female friend singing racist football chants to the tune of children's song "Heads, Shoulders, Knees and Toes."

June 09, 2008 02:16:56 GMT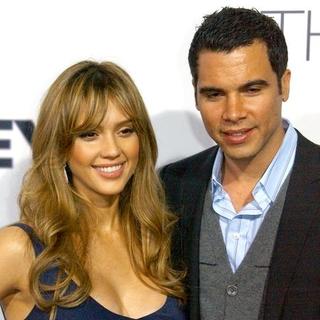 Has been waiting in anticipation for the arrival of her first child ever, is now officially a mother. She gave birth to a baby girl this weekend at Cedars-Sinai Medical Center in Los Angeles. Details of the newborn baby, the exact date when she was born and her name have not been disclosed.

US Weekly which broke the news quoted Alba's father Mark Alba as saying, his granddaughter is "beautiful." Warren, meanwhile, was seen carrying food into the maternity ward Sunday, June 8. A representative for Alba declined to comment on that matter though.

June 07, 2008 04:01:09 GMT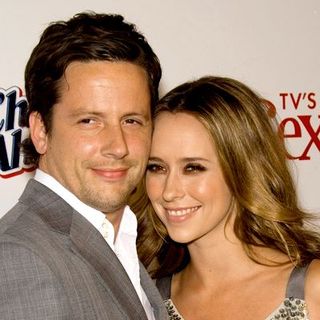 New report has just surfaced that is bringing her wedding to Scottish actor fiance forward in a bid to save him from being deported from the U.S. The couple reportedly are feeling afraid that a planned actors' strike over the summer will force Ross out of work and invalidate his visa.

Jennifer was reported to have initially planned to walk down the aisle after her and Ross' respective work schedules quietened down. She, however, was forced to hold her wedding sooner upon fear that Ross' work visa would probably be invalidated should he is forced out of work by the proposed actors' strike.

June 07, 2008 03:31:11 GMT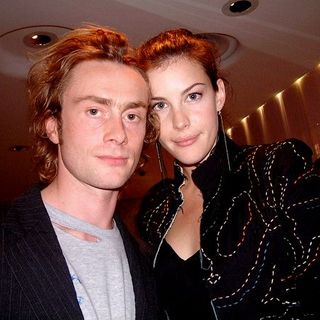 A reconciliation probably is on the works for and her estranged husband Royston Langdon. Just a month after announcing her separation from the musician, Tyler reportedly wants to save her marriage.

Tyler and musician Langdon of the band Spacehog tied the knot on March 25, 2003. They are parents to one son, named Milo William Langdon. Early last month a representative for Tyler confirmed that the actress and Langdon decided to go separate ways.

June 07, 2008 02:26:49 GMT

Previously denied rumors of a romance, and quietly confirmed their alleged love relationship, making their first ever outing as a couple at the 2008 Australian in Film Breakthrough Awards, held Thursday, June 5 at the Avalon Hotel in Beverly Hills. The celebrity couple were seen holding hands during the fest.

"They were adorable," a guest at the awards event testified. "He had his arm around her and they were cozy and comfortable." Later in the party, Ryan rubbed her back while she leaned against his shoulder before she was being honored with a Breakthrough Award. The pair kept holding hands throughout the evening, People claimed.

June 06, 2008 08:59:06 GMT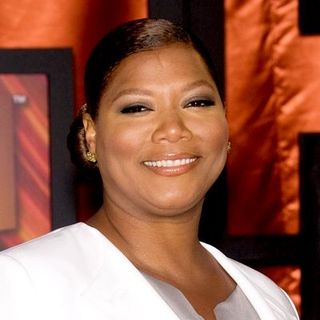 Marriage definitely is on the card for . The alleged lesbian is said to have been planning to wed her rumored fiancee, personal trainer Jeanette Jenkins, soon now that California recognizes gay marriage.

MediaTakeOut cited the National Enquirer as reporting the actress-singer has been planning to marry her female lover Jeanette in an intimate ceremony with close family and friends. Wedding date and venue have yet been set at this point.

June 06, 2008 08:08:53 GMT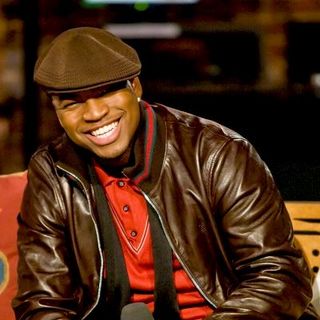 has been handed 24 hours of community service. The R&B artist pleaded guilty to driving without a license, stemmed from a February arrest during when he was stopped by police for driving 105 mph, 50 miles over the speed limit, in his 2006 Range Rover.

As part of his sentence, Ne-Yo must perform a concert for a local youth group called the Boys and Girls Club and attend a defensive driving class. Also pleaded no contest to a reckless driving charge, a Georgia judge, additionally, ordered Ne-Yo to pay a $1,000 fine.

June 06, 2008 07:20:30 GMT

Things are getting even more serious for and . The singer-actor reportedly has asked his actress girlfriend to move in to his six-bedroom Brentwood crib. This then prompted rumors that a wedding is on the way for the couple.

A source for In Touch Weekly revealed, "Jessica is preparing to live in Justin's Hollywood Hills home. They're both really excited." Still according to the source, Justin apparently is ready to take his romance with Biel to the next level and "definitely headed for marriage."