December 27, 2007 03:20:34 GMT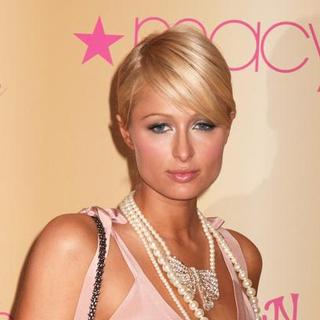 's billionaire grandfather Barron Hilton announced Wednesday, December 26 that he's donating 97% of his $2.3 billion fortune to his father's charity foundation, the Conrad N. Hilton Foundation.

Barron Hilton, 80, has had an infusion of cash from two recent private equity deals; the sale of Hilton Hotels Corp. to Blackstone for $26 billion or $47.50 a share back in July and the pending sale of the world's biggest casino company, Harrah's Entertainment Inc., to Apollo and Texas Pacific Group for $15 billion.

December 27, 2007 02:24:14 GMT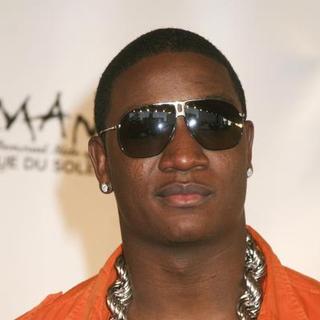 , who's facing felony charges for carrying a concealed weapon to an airport, failed to show up at Cleveland Municipal Court for his arraignment Wednesday, December 26 and thus was awarded an arrest warrant by judge.

Joc failed to appear in court for a scheduled 8:30 A.M. hearing due to what his attorney cited as personal financial and family obligations. Was considered a fugitive, the rapper then got a warrant issued for his arrest. In addition to that, Municipal Judge Michael John Ryan also increased Joc's bond from $50,000 to $100,000.

December 27, 2007 01:45:19 GMT

and longtime boyfriend are engaged already.

Josh's representative confirmed the engagement report, saying the actor proposed to the singer recently and not on Christmas. So far, there's no word on a wedding date.

December 26, 2007 08:04:12 GMT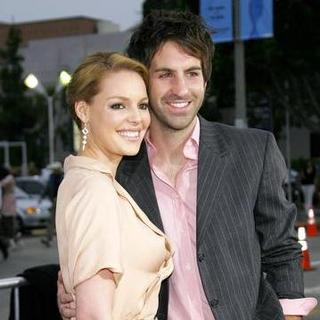 Newlyweds and were snapped getting ready to leave the Stein Erikson Lodge in Deer Valley Monday morning, December 24 following their star-studded wedding ceremony on Sunday, December 23.

Were still in their best mood and spirit, Heigl could be seen wearing white coat and was spotted sporting a huge ring on her wedding finger while hubby Kelley was still in his tuxedo. The husband and wife were snapped packing up their things before then said goodbye to their guests and checked out of the lodge.

December 26, 2007 05:15:45 GMT
Channeling her diverse inner creativity, is jumping on the shoe-designing bandwagon. The movie beauty has announced a new line of shoes in conjunction with Te Casan.

The collection, which she designed herself, is a vegan collection of shoes and will be available for pre-order beginning from January 15. It's not until February 2008 that the so-called "The Natalie Portman Collection" will be available online and at the NYC boutique located at 382 West Broadway.

December 26, 2007 04:31:41 GMT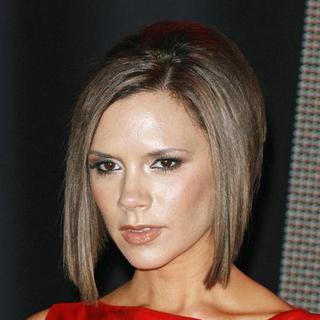 gets robbed. The singer and mother of three was upset when she found out that her designer stuff, worth tens of thousands of dollars, were stolen from her dressing room during a ' concert in Germany.

Posh Spice reportedly lost two pairs of shoes, worth almost $11,500 per pair, along with Spice Girls costumes, including jackets and jewelery, British newspaper The Sunday Mirror reported. She was "most upset" when she discovered the thieves had lifted a red satin dressing robe specially designed by Roberto Cavalli for her to wear backstage, the article said.

December 26, 2007 03:12:19 GMT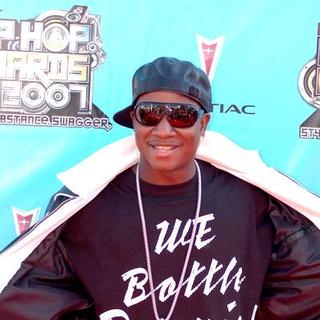 was arrested early Sunday, December 23 at Cleveland Hopkins International Airport after cops claimed they found a loaded semi-automatic gun in his carry-on bag.

Yung Joc, a Grammy-nominated rapper best known for his hit single "It's Goin' Down" (2006), was arrested at about 6:20 A.M. Sunday after trying to board a Delta flight to Atlanta with a loaded gun in his carry-on bag, a police spokesman said in a statement, adding that the rap star was attempting to go through a standard security checkpoint when employees discovered a semiautomatic handgun and ammunition in his bag.

December 26, 2007 02:45:31 GMT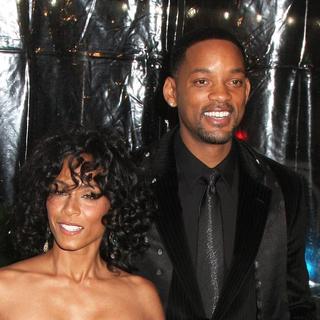 Is about to celebrate their 10th wedding anniversary on December 31, Hollywood big star and his wife will be keeping the celebration quite simple.

Smith, who can currently be seen starring in the action horror science-fiction flick "," revealed he and his actress wife will perhaps be lazing around the house on the day, giving each other simply a "high-five" to mark the occasion.

December 26, 2007 02:13:45 GMT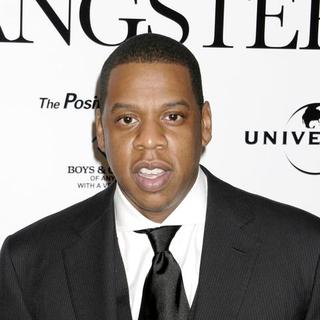 will give up his position as the president of Def Jam Records when his contract ends this year. The renowned hip-hop artist made the announcement accompanied by Universal Music Group on Monday, December 24.

In the released statement, the 38-year-old rapper said, "It's time for me to take on new challenges. I am pleased to have had the opportunity to build upon the Def Jam legacy, helping to move the company into a new era of artistic success." Still, despite stepping down from the in Def Jam Records, he will still record his music through Roc-A-Fella, the label he co-founded in 1996 and owned by Universal Music Group.

December 26, 2007 02:01:20 GMT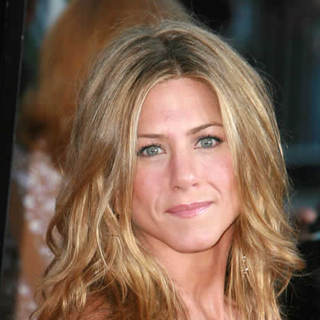 Has been rumored to be dating actor and former male fashion model Jason Lewis, is reported to have moved in with him.

Aniston sparked romance rumors with Lewis after they were spotted enjoying an intimate date in New York last month. And now she's said to be spending Christmas with the "Sex and the City" star and his family in Los Angeles.

December 24, 2007 09:05:42 GMT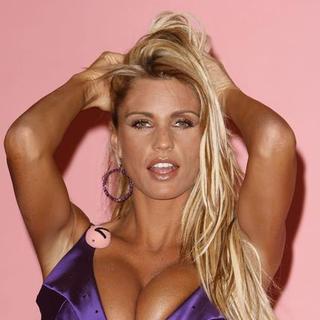 Though usually underwent plastic surgery four time to enhance her breast size, reportedly went through another surgery to do a breast reduction. The model, who was known as Jordan, was reported by Britain's Daily News to have done the procedure to shrink her 32FF cleavage in Los Angeles.

It was said that the boob job was a Christmas gift from her pop star husband, since he reportedly preferred pictures of his wife when she was a natural 32B. Still, a spokesman for the 29-year-old model said that Price was already thinking about having to do the procedure saying, "Katie was intent on having it done."

December 24, 2007 08:12:32 GMT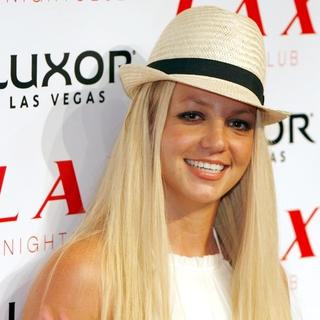 Being reported to planning on marrying her manager, Sam Lutfi almost a week ago, allegedly has found a new guy to replace her alleged groom-to-be. The new guy rumor surfaces after the pop singer was spotted picking up a paparazzo, known as Adnan, and spent hours with him at a hotel on another of her wild nights on Saturday, December 22.

According to Sawf News, the night began when the 'Gimme More' singer left her home with her assistant. Along the way, she picked up a photographer named Phillipe and headed to a Greek restaurant in Malibu, Taverna Tony. There, she told him to contact Adnan, another paparazzo she met in September while making a pit stop at Quiznos in Westwood, because she wanted to meet him. Eyewitnesses said that the mother of two "looked as if she had been drinking."

December 24, 2007 06:56:54 GMT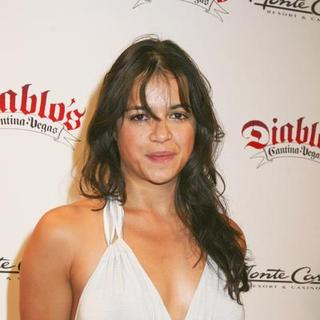 Violating her probation for a variety of crimes, including hit and run as well as DUI, once again had to go to jail and this time she had to spend her Christmas behind bars. The "Lost" star checked herself to Lynwood jail, the same facility where , , and served their time, at 4:33 PM on Sunday, December 23.

She was expected to stay behind bars for 180 days, but may get out early for good behavior. She might also be released sooner than her penalty because of the overcrowding jail according to legal experts, though Superior Court Judge Daviann L. Mitchell has specifically forbidden an early release for her.

December 24, 2007 06:18:44 GMT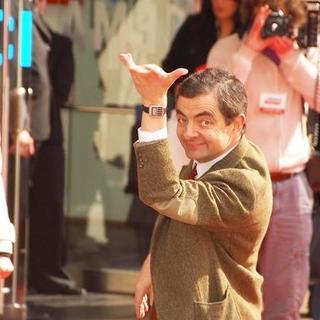 Known for his eccentric and clumsy character in famous British television series, "Mr. Bean", apparently couldn't get rid of the clumsiness of his character as he accidentally backed his rented SUV into a woman's parked car. According to reports, the incident took place in Aspen, Colorado, US, during a Christmas trip on Thursday, December 20.

Colorado police said that the British comedian was moving his car from a parking space when he struck Volkswagen Jetta. Sgt Dan Davis explained the situation saying, "He was backing out of a parking spot and didn't see the car behind him. There was a little bit of damage to the car. He put a ding in it."

December 24, 2007 05:18:01 GMT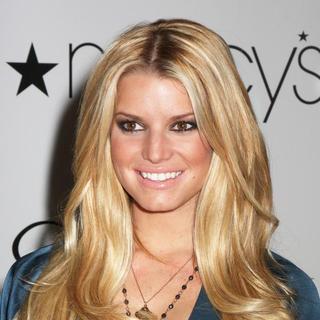 Being blamed for the bad performance of her boyfriend, reportedly didn't show up at Dallas Cowboys game against the Carolina Panthers in Charlotte, North Carolina, in which presented his team with a 20-13 win on Saturday, December 22.

Despite the fact that Simpson was no where to be spotted in the stadium, Romo said to the reporters after the game that the blonde bombshell was watching the game. He said, "I know she saw all of that tonight." Further, when asked whether Simpson had seen the fans wearing masks of her face, the Cowboys' quarterback hinted that she may have been in attendance stating, "She was at the game tonight, so I don't know. I don't talk about my personal life."