June 11, 2008 09:10:06 GMT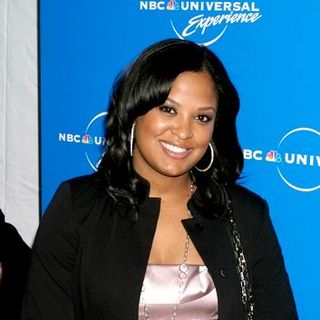 Has not yet come to her due date, Laila Ali already spilled the beans on the baby she's carrying. To US Weekly, the professional female boxer revealed the baby's sex and name.

Confirmed she and hubby, former NFL star Curtis Conway, are expecting a baby boy, Laila furthermore told the publication during the taping of "Celebrity Family Feud" in Los Angeles Saturday, June 7 "His name is going to be Curtis Jr. - after his father (Curtis Conway) - and Muhammad is the middle name." The middle name presumably is meant to honor her boxing great father .

June 11, 2008 07:13:53 GMT

Rumors of a romance are swirling yet again. Talk is heating up that R&B singer is dating .

Antonio, 36, and Cantrell, 31, are the latest reality series hook-up as both will be featured on NBC's competition show "Celebrity Circus," which will start airing Wednesday, June 11 at 9:30 P.M. ET/PT. "They've been getting close and hanging out after rehearsals," an insider told E! "Antonio seems smitten with her."

June 11, 2008 06:55:14 GMT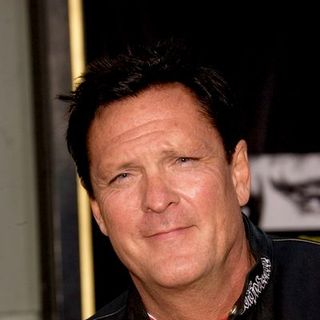 Threw such a hissy fit inside London's posh Dorchester Hotel this weekend, was booked by the authorities. The actor was then transferred to hospital after staff at the top hotel became concerned for his mental health following fits of screaming and shouting from his room.

Madsen, best known for his role as psychopath Mr. Blonde in "Reservoir Dogs," had been staying at the Dorchester hotel and checked in on Saturday, June 7 with a woman believed to be his wife and his five-year old daughter. Police were called after a guest complained to have heard screaming coming from the actor's room.

June 11, 2008 06:15:52 GMT

Much contrary to rumors on the street that claim their romance is over, alleged lesbian lovers and DJ Samantha Ronson are still going strong. Still happy together despite rumors to the contrary, the pair were seen hugging on the set of Lindsay's new movie, "."

Added fuel to the persistent romance rumors, Lindsay and Samantha were seen enjoying their time together. The actress was on the set of the comedy flick Monday, June 9 when the DJ paid her a visit and she seemed to be really excited when Sam showed up jumping on her for a big hug.

June 11, 2008 04:51:40 GMT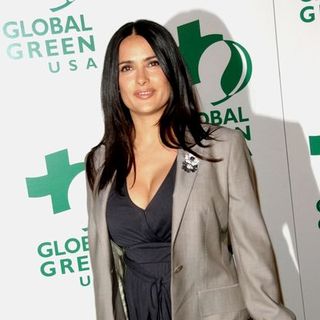 Already have one daughter together, and her baby's daddy Francois-Henri Pinault are getting married, it has been reported. The actress is said to have agreed to marry the French millionaire later this year.

Hayek, according to Influmedia.com, will marry Pinault in St. Tropez later this summer. There have yet words on the exact date and wedding venue though.

June 11, 2008 04:30:33 GMT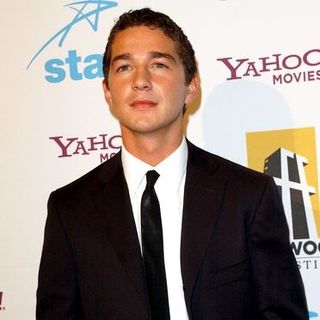 He initially meant it as a joke way back before he became an acclaimed actor in Hollywood. Unfortunately, the word 'faggot' he addressed to a friend on the camera comes back to haunt now that he's a prominent figure in movie industry.

A video footage, shows Shia participating in a sophomoric slapping contest with a friend during an apparent boozy house party, already made its way all over the net Tuesday, June 10. The clip initially emerged on YouTube and Brightcove but has since been pulled.

June 11, 2008 02:59:38 GMT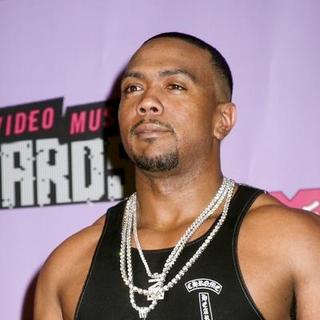 Is having a hectic schedule in the music industry, apparently wouldn't prevent from taking his love relationship with publicist Monique Idlett into the next level. The hip hop artist and record producer reportedly is going to marry her in Aruba on June 19.

Per Life & Style Weekly, which was the first to report the wedding plans, the acclaimed music mogul will exchange wedding vows with Idlett in the south Caribbean region. The publication was informed by an insider, "No other details have been given out, but guests are being told to be prepared to fly to Aruba on that date."

June 11, 2008 02:25:55 GMT
MediaTakeOut broke the news that and her boyfriend, rapper , are engaged. The site furthermore claimed the couple are planning to wed this fall.

The wedding date and venue were not disclosed at press time. However, it was claimed that Barrino and Dro are "planning a small event for family and friends."

June 10, 2008 09:39:50 GMT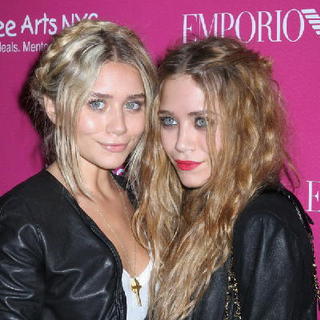 Getting to turn 22 years old this coming Friday, June 13, the Olsen twins have become the target of People for the Ethical Treatment of Animals (PETA)'s offense yet again. The animal rights organization is asking its young devotees to send a snippet of their own hair to both and as a birthday gift.

Peta2, which arguably is considered as the world's largest youth animal rights organization, posts a "mission" on its website, peta2.com, urging young people to send the fur-wearing twins snippets of their own hair along with a note that reads, "Please, use my hair instead of the animals'. Happy Birthday." The young devotees could find further info about the "mission", including the address of the so-called Trollsen Twins and how to send a picture, on .

June 10, 2008 08:52:22 GMT

The rumor mill goes into overdrive again on and Joel Madden's wedding. Have repeatedly denied persistent marriage rumors, the couple are said to exchange wedding vows later this month. Greater than that, they are reported to have booked DJ Samantha Ronson and singer to perform on the big day.

Rumor has it that Nicole and her baby's daddy Joel are planning to hold their wedding at her singer father 's Bel-Air estate in Malibu on June 29. Star magazine was the first to bring the wedding report to public's notice.

June 10, 2008 07:38:20 GMT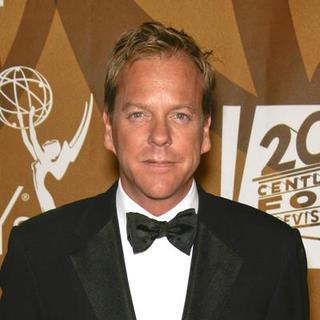 Is third time really a charm for ? The "24" star is said to be getting married once again.

Has already had two failed marriages apparently won't stop his step to move on, finding himself a new love. Now that he has found one in current girlfriend, Siobhan Bonnouvrier, he's reported to have been planning to marry the magazine editor.

June 10, 2008 06:46:22 GMT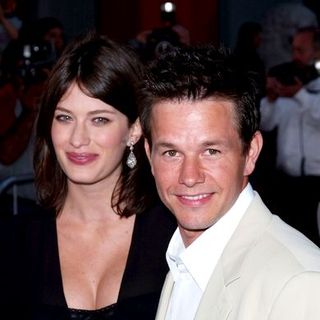 Already have one son and one daughter, and his longtime girlfriend, model Rhea Durham, are about to add at least one more child into their expanding family. The actor has confirmed he and Rhea are expecting their third child together.

Wahlberg shared the news to People in L.A. Monday, June 9 amidst promoting his new film, "". Furthermore revealed he and Rhea won't stop at three, the movie star went on saying, "When the kids are good, we want eight or nine. When they're bad, we [want] to stop at three."

June 10, 2008 05:05:09 GMT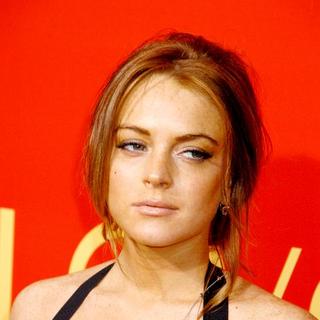 Has a very notable name in Hollywood entertainment industry, surely is no stranger to modeling major international fashion brands including Miu Miu, Versace and Donna Karan just to name a few. And bringing her individual style sense into another level, the singer-actress is fronting her first official ad campaign in the U.K., being recruited as the face of Visa Swap 2008 fashion event.

Visa Swap campaign is an initiative to encourage Britain to donate unwanted designer and qualified high-street clothes, bags and shoes to the Visa Swap Pop-up store in London's Covent Garden in June and July. Participants are then issued with points, put onto a Visa card which can be used to buy other vintage and second hand gems dropped off by fellow fashion fans. All items which remain unswapped will be donated to a clothing charity.

June 10, 2008 03:57:54 GMT
The meltdown continues in 's life. In the wake of the release of her shameful video which shows her being surrounded by evidence of drugs and singing racist chants, new report surfaces by the hour that her incarcerated husband Blake Fielder-Civil pleads guilty to grievous bodily harm (GBH) and conspiring to pervert the course of justice, stemmed from a pub brawl back in 2006.

Blake and three other co-defendants related to the case initially pleaded guilty last week, but Justice David Radford barred the release of the news taking into account that the pub manager whom they targeted, James King, is facing a separate trial. The restriction, nevertheless, was lifted Monday, June 9, an official at Snaresbrook Crown Court, east London, said.

June 10, 2008 03:37:38 GMT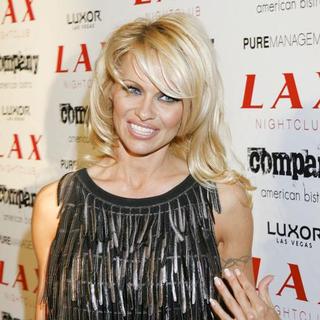 It appears that is so devoted to that she willingly auctions off her 2000 Dodge Viper and donates all the proceeds to the animal rights organization. "I've been working with PETA for 15 years," so she said to the Associated Press about the auction. "They're kind of my ethical advisers. With them, I see actual results."

The vehicle, which is said to play a significant role in Pammy's forthcoming E! series, "Pam: Girl on the Loose," will be among the offerings at ' Summer Entertainment Sale of Hollywood memorabilia, which is set to be held June 21 and 22 at the Planet Hollywood Resort & Casino in Las Vegas. The car will go under the hammer alongside other items that include Alfred Hitchcock's driver's license, personal snapshots of and Sammy Davis, Jr. and an original "Ben Hur" script signed by Charlton Heston.