December 06, 2007 07:46:47 GMT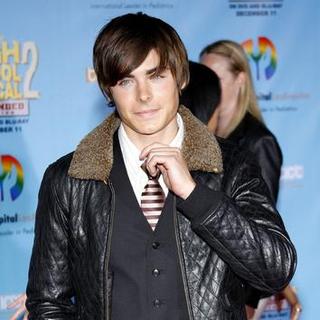 Qualifying himself for neither Sexiest Men Alive nor Highest Paid Celebs Alive honors, in fact wins the predicate of the Hottest Guy in Hollywood. The High School Musical star has topped 's list of 50 Hottest Guys in Hollywood in its winter issue.

Being chosen the No. 1 Hottest Guy in Tinseltown, Efron bests fellow young star . The 18 years old hip hop and R&B singer scores the second spot, just one place ahead of another High School Musical star who is ranked third.

December 06, 2007 06:34:16 GMT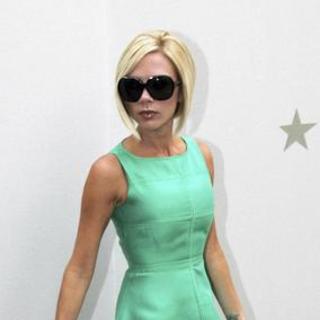 Is busy touring with her music group , takes time in between to do an interesting interview with Elle. Graces the cover of the magazine's January 2008 issue, the mother of three discusses such issues, as sleeping naked and meeting hubby . She, moreover, also opens up about a more personal matters, from her being the odd girl out at school to her talent.

Spilled some of her bedroom secrets, Victoria openly told Elle "I sleep naked. You don't sleep with David Beckham. (giggles) I'm going to be naked if I'm getting in bed with him every night."

December 06, 2007 04:41:06 GMT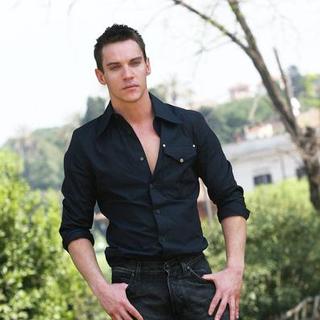 Judicial authorities have on Wednesday, December 5 dropped charges against , stemmed from an arrest in November after he was involved in a drunken clash with airport staff at Dublin Airport.

Meyers was due to fly back to London on November 18 after his appearance on RTE's "Tubridy Tonight" the day before when he was refused permission to board a British Midland. Being told by the airport staff that he was "unfit to travel", the actor was overheard by witnesses repeatedly insisted "I will get on this flight, no matter what."

December 06, 2007 04:24:58 GMT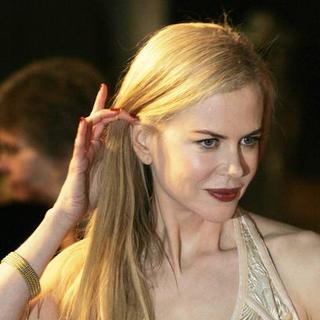 has become the next celebrity to be honored with a wax work at the famed Madame Tussauds in London.

The Aussie actress' wax sculpture, dressed in a glamorous floor-length red gown, was unveiled on Wednesday, December 5.

December 06, 2007 03:17:22 GMT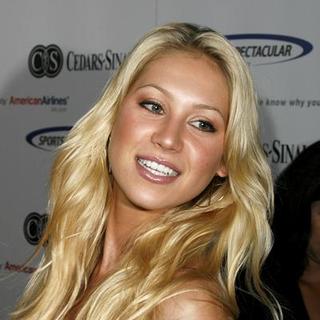 It's been quite a long time that and have been playing it coy when being asked about their romance. Yet, it's no longer an unconfirmed speculation now that the pair are engaged already as photos of the tennis goddess spotted sporting an engagement ring have made their way all over the net.

Anna and Enrique were seen enjoying a romantic meal at Japanese restaurant Sapporo Teppanyaki in Central London on Tuesday, December 4. It was later that evening that the tennis ace was spotted wearing an engagement ring, reportedly worth $6 million.

December 06, 2007 02:46:55 GMT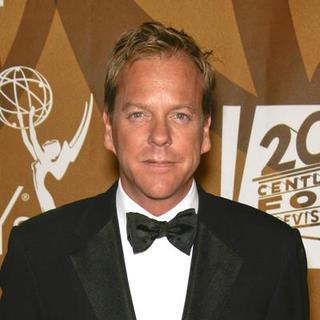 Decided to serve his jail time earlier than its initial date, which is December 21, will serve his 48 days at the Glendale City Jail, it has been reported. The actor, accompanied by his lawyer, appeared in court on Wednesday, December 5 for the sentencing.

Assistant City Attorney Dan Jeffries said a Superior Court judge ordered that the actor serves 48 days in Glendale city jail and must complete the sentence before March 30 next year.

December 06, 2007 01:49:18 GMT
surrendered herself to the LAPD Wednesday afternoon December 5th to be formally booked for her March DUI charges.

The former "Dancing With the Stars" competitor was ordered Monday December 2nd to get herself booked by December 11th, due to her DUI arrest back in March, otherwise a warrant will be issued for her arrest.

December 05, 2007 09:11:08 GMT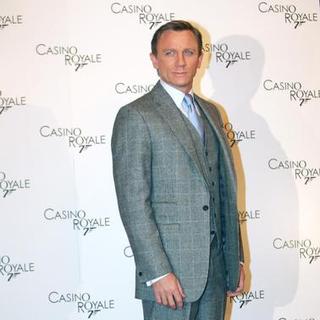 , best known as the sixth actor to portray secret agent James Bond in the official film series from EON Productions, is going to bare his flesh for the next installment of Bond film.

Craig, who's signed on to star in the highly anticipated "Bond 22," insists it's only fair he appears naked when he reprises his role because Bond girls are always expected to strip off.

December 05, 2007 08:54:49 GMT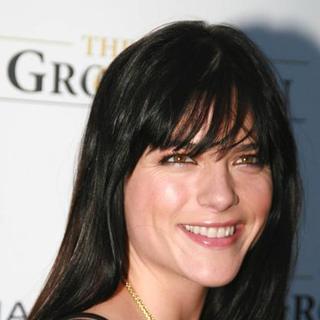 Men's favorite is back on the market. The actress is single again and free to date following her split from actor boyfriend Matthew Felker "a while ago."

Blair, best known for portraying the role of Cecile Caldwell in "Cruel Intentions" (1999), began dating Felker in February. She had her divorce to former husband, musician Ahmet Zappa, finalized November last year.

December 05, 2007 08:35:58 GMT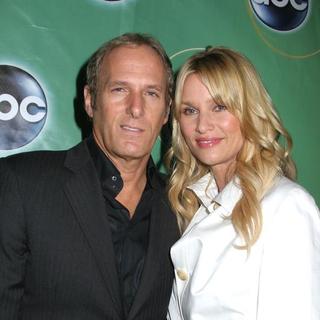 has put the brake on reports stating that his fiancee is pregnant and has confirmed they are more focused on planning their wedding than starting a family.

Rumors on Sheridan's pregnancy sparked early last month, inspired by the fact that the actress has started asking "Desperate Housewives" co-stars, , and all about motherhood and pregnancy.

December 05, 2007 07:16:16 GMT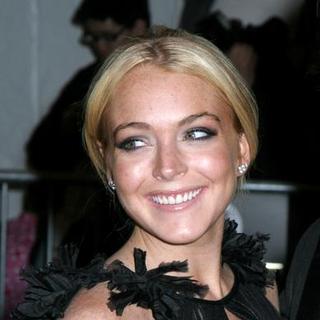 Could it be true that dumped her not so famous boyfriend Riley Giles to be with movie hunk ? That's what Aussie magazine New Weekly reported.

The magazine is spreading the word that LiLo is in fact dating Ledger. She's claimed to have dumped Giles after meeting the "Batman" actor in a New York club over Thanksgiving. It was also reported that LiLo and Ledger enjoyed a series of late-night sex sessions in New York when they hooked up over Thanksgiving weekend.

December 05, 2007 06:34:53 GMT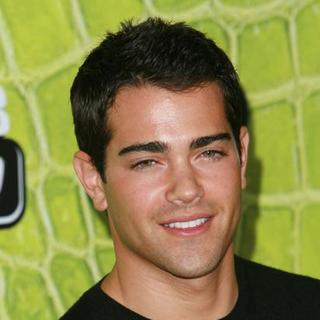 In another dose of bad news concerning celebrity's legal problem with the law, has become the next after the likes of and to have been slapped with assault charges. The former "Desperate Housewives" star is facing criminal charges after being accused of punching a photographer outside a London nightclub.

Jesse was leaving the exclusive nightspot Studio Valbonne in Soho on Saturday night December 1st to see on-off girlfriend of the when he reportedly attacked a paparazzo. The snapper, identified as Rowan Lawrence, suffered a bloody nose and reported the incident to Charing Cross police station asking for criminal charges to be brought against the actor.

December 05, 2007 05:11:04 GMT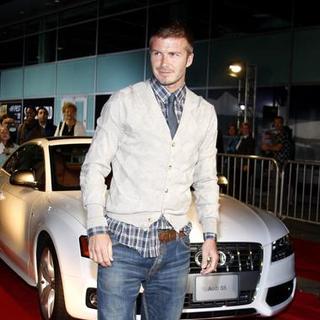 is rich and generous. The soccer stud who, needless to say, has lots of money, has surprised all the ; , Melanie Brown, , , , by giving each of them a stunning diamond-encrusted bracelet valued at $100,000 a piece.

"He knows I'm really nervous about him seeing me back on stage, so he bought us all these bracelets for good luck. It's like the old days. David spent a lot of time around the girls when we first got together - it's as though he married all of us. He's the original Spice Boy," Victoria told the Mirror.

December 05, 2007 04:16:18 GMT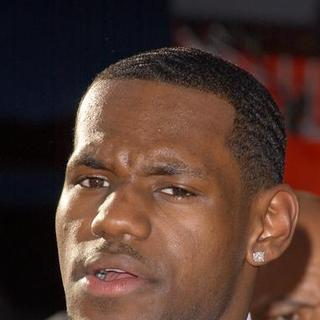 Forbes.com has released its annual list of the 20 Top-Earning Stars Under 25. As of this year, sitting on the No. 1 spot of the list is the NBA's , who pulled in $27 million between June 2006 to June 2007. The so-called King James, who turns 23 on December 30th, stands to make plenty more with his new four-year $60 million contract with the Cleveland Cavaliers and endorsement deals with Nike, Coca-Cola and Upper Deck.

On the 2nd spot of the list is The New Orleans Saints' . The 22 years old NFL player earned $24 million in the time period, such amount of money that put him one place ahead of tennis goddess who's at No. 3 with one million less, $23 million.

December 05, 2007 04:01:30 GMT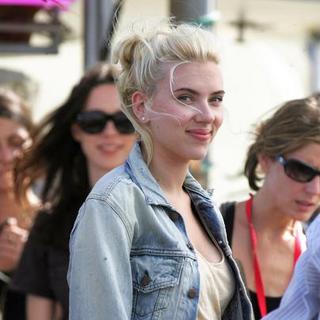 is mad and she's going to court. The movie beauty has threatened to take legal action against US Weekly over its cover story that claims she has had plastic surgery on her nose.

Revealing her intention to sue the tabloid, the Golden Globe Award nominee has reached out to OK! to put the brake on the false accusation and set the record straight.