March 14, 2008 03:42:19 GMT
More details have emerged regarding and ' wedding talks. The Daily Mail claims that the couple are set to tie the knot on an island near Mexico.

Per report on the Daily Mail, Sienna and Rhys have been planning to hire a private beach resort for a week on the island of Isla Mujeres, eight miles off the coast of Cancun, Mexico. The private resort, which has a large ten bedroom villa, boat ramp and several guest houses, is believed to be owned by Sienna's close pal whom she met on set of a recent film.

March 14, 2008 03:18:08 GMT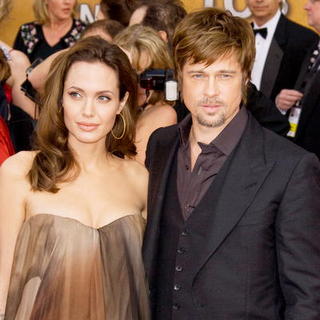 It appears that Brangelina take the moving-to-France rumors seriously. US Weekly is reporting that and have made an offer on an 850-year-old stone house in Eygalieres, in France's Provence region, thus added fuel to the rumors that they're going to have their upcoming baby there.

Per the publication, Brangelina first looked at the $20 million property in Eygalieres last year, yet lost interest after they were told that Brad would not be given permission to build a motorbike circuit in the five-acre grounds. The official name of the building is Mas de la Chapelle St. Sixte.

March 14, 2008 02:46:17 GMT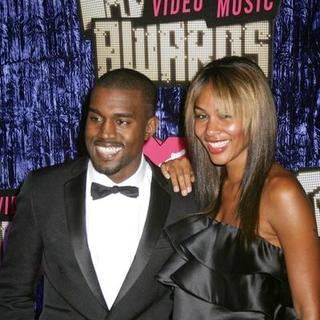 and his model girlfriend Alexis Phifer haven't tied the knot just yet. A representative for the rap star has slammed Internet reports that the two had exchanged vows last month in a private ceremony in Europe.

West proposed to longtime girlfriend Alexis in May 2007. And when being asked on when they will make their union official, the beauty was quoted at that time as saying "Before the year is up."

March 14, 2008 02:28:48 GMT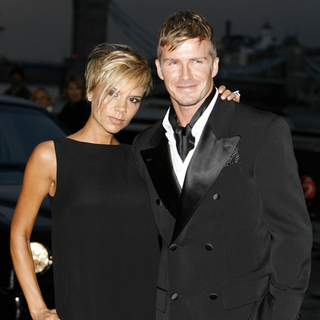 Posh celebrity couple and wife were seen making a trip to sex store at the weekend to stock up on some goodies. The husband-and-wife reportedly pulled up to the Pleasure Chest adult superstore in Hollywood in their black SUV at around 11 P.M.

"They were very sweet, holding hands, she in jeans and black sweater, he also in jeans and black boots," a source in the know told Heatworld. "David was even carrying a small shopping basket. Victoria was very vocal, cracking jokes constantly, though they seemed to know exactly what they wanted and after asking an assistant where various items were kept, they grabbed what they came for."

March 14, 2008 02:04:59 GMT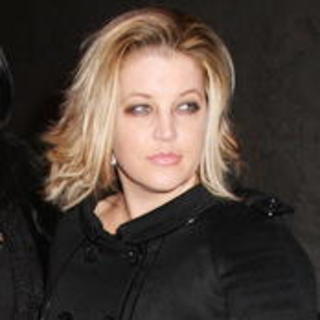 It appears that has an extra-special reason to blame the heavy media coverage on her heavier figure. Not only because she's pregnant, but also because she's expecting twins.

Star magazine claims that the singer-songwriter, the daughter of the late King of Rock 'n' Roll , and her fourth husband Michael Lockwood are expecting twins. The couple supposedly welcome the arrival of the babies August later this year and at least one of the babies is a boy.

March 13, 2008 09:38:12 GMT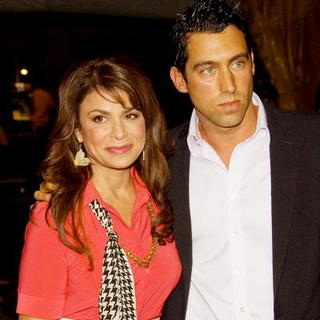 Wedding bells might soon ring for . Rumor has it that her boyfriend restaurateur J.T. Torregiani is about to propose to her.

In Touch Weekly is reporting that Torregiani, co-owner of Hollywood hot spot Les Deux, is poised to pop the question, after he was seen scoping out engagement rings in the VIP room at Tiffany in Beverly Hills back on February 27. "JT was looking at big stones over six carats," an insider revealed. "He didn't seem to have a budget, but definitely wanted something that would impress Paula."

March 13, 2008 09:17:00 GMT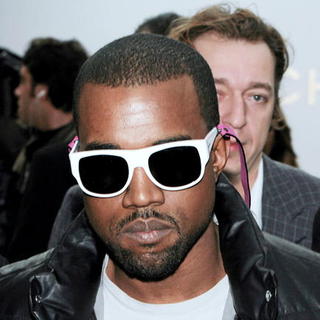 Having high rising singing careers, and are venturing into new business. Both music moguls however go into a very different direction.

As of West, he's teaming up with his father Ray West to open a cafe in Washington D.C. The cafe is called The Good Water Cafe and will serve drinks that are pure since its aim is to spur awareness of global clean water issues.

March 13, 2008 08:48:00 GMT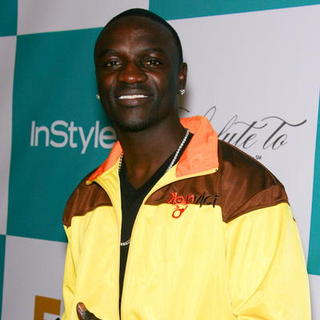 can now add author to his resume after signing a deal to write a book based on his life. The R&B star has signed a publishing deal with rapper-turned-publisher C-Murder to release a book to be titled "Thug Politics".

"Thug Politics" is due in stores April or May later this year. The book is the second title from C-Murder's TRU Publishing company following the February 2008 release of rapper Jacki-O's "Grown and Gangsta."

March 13, 2008 08:13:34 GMT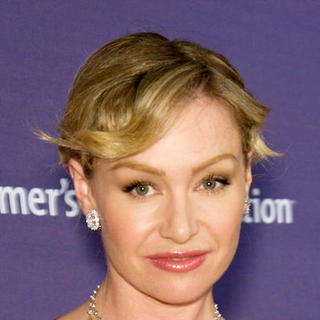 Showing her tribute to murdered homosexual Lawrence King, is following in the footstep of her same-sex partner who's been outspoken to stop hate towards gays by signing to star in a new public service announcement TV ad. The PSA came just days after Ellen tearfully honored the gay teen, claimed she was deeply affected by the murder of King during an emotional outburst on her TV show last month.

King, 15, was shot in the head at his Oxnard, California, junior high school back on February 12 reportedly for being a homosexual. Fellow classmate Brandon McInerney, 14, has been charged with the killing. Days before he was murdered, King had apparently asked McInerney to be his valentine.

March 13, 2008 07:32:36 GMT

has been arrested on suspicion of weapons and drug possession outside his New Jersey home. The rap star was arrested last week near the entrance of his home in Teaneck's gated Glenpointe community.

New York's Daily News has reported that Santana, born LaRon Louis James, was pulled over in his Bentley by police last week for driving with a suspended license. The arresting officer claimed he smelled the odor of marijuana and allegedly saw a "green leafy substance", Dutch Masters and White Owl cigars on the car's center console.

March 13, 2008 06:26:14 GMT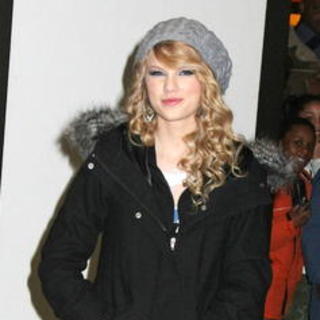 and are about to be turned into dolls. Both country music singers have signed agreements to lend their likeness for new line of dolls.

Toy company Jakks Pacific will make physical fashion dolls of Taylor that will feature her best known fashions and appropriate accessories, including a crystal guitar. "When I was a little girl, I dreamed of becoming a country music star and having my very own fashion doll line," Taylor commented. "Now it's come true! I can't wait to see little girls play with my doll and rock out with my crystal guitar."

March 13, 2008 04:57:05 GMT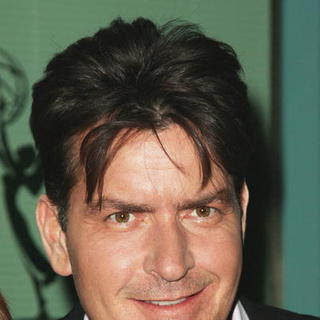 Is a Golden Globe Award-winning and Emmy-nominated actor, is lending his face to help sell Hanes underwear. Has signed on to be the new face of Hanes, he will be featured alongside basketball star in an upcoming advertising campaign for the brand.

No further details being disclosed on the advertising campaign just yet. Nor does it is mentioned on when the ads will marry the street.

March 13, 2008 04:02:31 GMT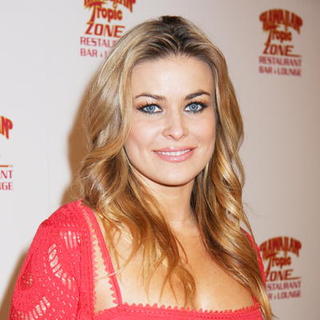 Having her love life becomes the subject of intensive media publication would not keep away from dating scene. The glamour model, television personality, dancer, singer, actress and sex symbol is single no more with her being reported to be dating rocker Rob Patterson.

Electra and Patterson reportedly have been quietly dating for months. No official verification nor denial from both parties about the dating report.

March 13, 2008 03:39:29 GMT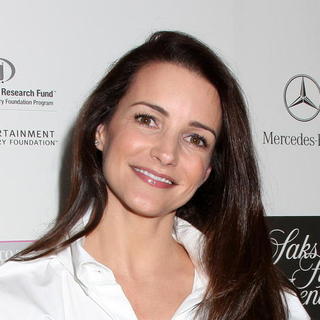 Win a "Sex and the City experience" with . The Golden Globe and Emmy award-nominated actress best known for the role of Charlotte York on HBO's "Sex and the City" is auctioning off two VIP tickets to the "" movie premiere in New York City in a bid to raise money for charity.

Davis is offering a pair of tickets to the May 2008 premiere of the comedy romance flick in an online sale on auction Website . All funds raised from the sale will go to charity Oxfam America, which is an international relief and development organization that creates lasting solutions to poverty, hunger and injustice.

March 13, 2008 03:09:02 GMT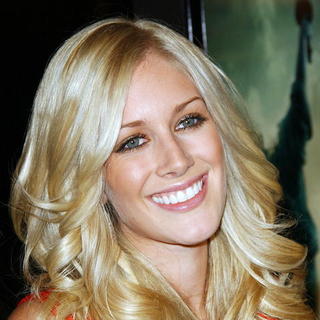 Never to shy away from putting her name on any product possible, is following in the footstep of her "The Hills" rival by launching her own budget fashion line. Heidi's fashion line will go under the name of "Heidiwood."

The collection is designed for girls between the ages of 16 and 21. It will include brightly colored cotton jersey dresses, graphic tees, oversize handbags, evening clutches and gold, silver and zebra print jewelry.