April 10, 2008 06:37:39 GMT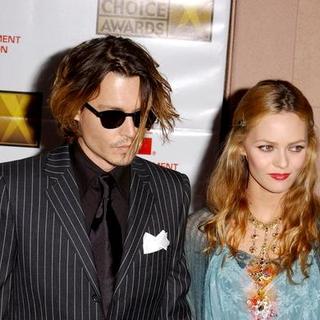 Added fuel to the previously existent wedding talk, is said to have been planning to wed on June 14 later this year. The pair, who have been together for ten years and already had two children together, have always insisted they don't feel the need to make their relationship official, but French singer Vanessa is now keen to walk down the aisle.

Vanessa recently told Johnny she'd like to get married, a source close to the Paradis-Depp family has stated. And Johnny, being the amazing man he is, is willing to make it happen. "Johnny loves Vanessa very much, and he said if that's what would make her happy, then he'd marry her," the source added.

April 10, 2008 06:23:28 GMT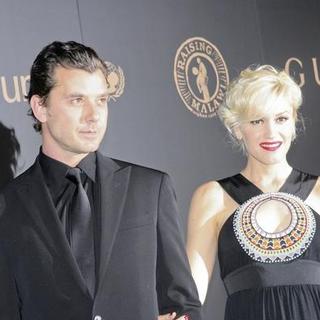 While other pregnant celebrities are keen to know their baby's sex before giving birth, and husband have other thought. The couple choose to wait until delivery day before knowing whether they'll have a boy or a girl.

The decision was revealed by Gavin in an interview with on the American Idol host's KISS-FM radio show. The singer told Ryan, "We don't know the baby's gender. It was a surprise last time so we're kind of working on that this time." Although still not knowing their baby's sex, Gwen and Gavin are already thinking of names for their upcoming second child. "There are some [names] floating around the house, bouncing around the walls," said Gavin.

April 10, 2008 05:05:22 GMT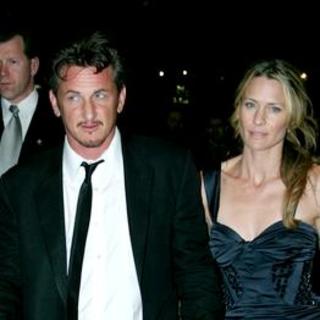 Initially filed for divorce in December 2007, and his actress wife have both agreed to end the proceedings, seeking to halt their divorce. In a one-page document filed Tuesday, April 8 in Marin County Superior Court, the clerk dismissed the couple's divorce petitions at their request.

The request to dismiss the divorce shows the withdrawal was made "without prejudice." A spokeswoman for Penn declined to comment, and no further details have been made available thus far.

April 10, 2008 04:01:42 GMT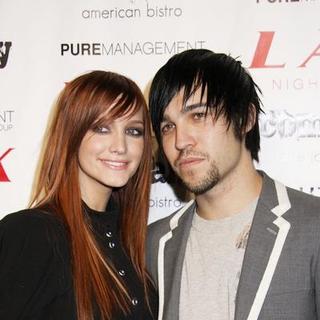 Hollywood's most kept secret is no longer an unconfirmed speculation as it has just been officially confirmed that and "are happily engaged." The celebrity couple made public the engagement report on Wentz's official Website on Wednesday, April 9.

"BREAKING NEWS, THIS JUST IN FROM ASHLEE SIMPSON," the post on Wentz's read. "We know there has been a lot of speculation recently about Pete and I and we wanted our fans to be the first to know, because you guys are the best. Yes, we are thrilled to share that we are happily engaged."

April 10, 2008 03:58:49 GMT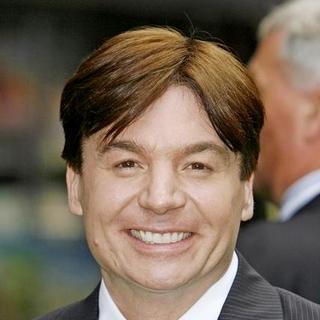 Comedian has once again received the honor to be a host to an award event. On Wednesday, April 9, Van Toffler, the president of MTV Networks Music, Logo and Films Group, revealed that the actor known for his alter ego, the British super-spy Austin Powers, has been tapped to be the host of the 17th Annual MTV Movie Awards.

On the choosing of the voice talent behind animation character Shrek in "Shrek" franchise, Toffler reasoned that Myers has managed to bring his best the last time he hosted the event. "Mike Myers blew us away last time he hosted the MTV Movie Awards with his 'Lord of the Dance' and over-the-top musical productions," said the MTV topper in a statement. "He keeps creating iconic film characters that have been etched in the minds of MTV's audiences forever. '' is sure to spur yet another cultural movement, so we're elated to have Mike back as our host."

April 10, 2008 03:36:55 GMT
Is arguably an expert in playing with the ball in the field, apparently isn't quite a good driver. The soccer stud has on Tuesday afternoon, April 8 got a traffic ticket while driving in Hollywood.

The father of three young sons was trying to make an illegal right turn off Sunset Boulevard in West Hollywood when a U.S. motorcycle-riding sheriff's deputy witnessed his act and quickly pulled him over. The 32-year-old LA Galaxy player was pulled over in his Cadillac Escalade SUV.

April 10, 2008 03:01:28 GMT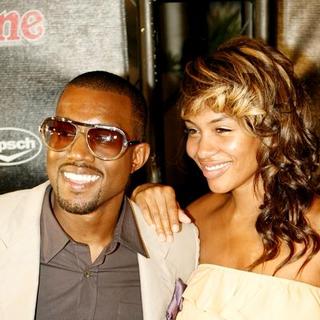 has added fuel to the long persistent rumors that he has married model fiancee Alexis Phifer in secret as he's been spotted sporting a ring on his wedding finger. MediaTakeOut "CONCLUSIVELY REPORT" on its official Website that the pair "are officially man and wife."

Initially raised speculation on a possible secret wedding early last month, the outlet has obtained the picture of West wearing a ring on his finger and thus comes to such conclusion. Get no single detail on the supposed nuptials, MediaTakeOut in fact "confirmed with a person extremely close with Kanye that he's married."

April 10, 2008 02:27:12 GMT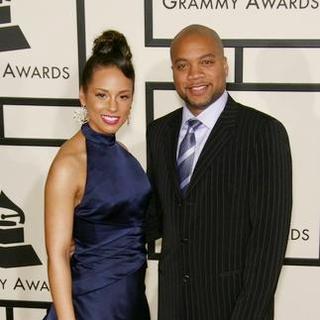 The wedding date has been set and the venue has also been booked. It's just a matter of time that and her rumored boyfriend Kerry Brothers, Jr. would exchange wedding vows as it's been reported that the multiple Grammy Award-winning R&B and soul singer has been looking forward to book a venue in Long Island for a July 4 festive.

Keys and her people, as reported by MediaTakeOut, "are looking to book a venue in Long Island for July 4th Weekend." The songbird is said to have been looking to rent the ultra-luxurious Oheka Castle in Huntington, New York.

April 10, 2008 02:04:07 GMT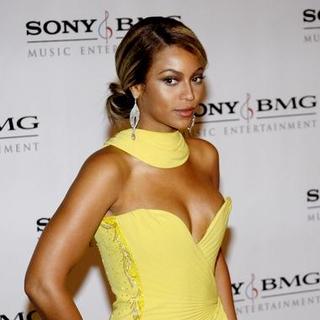 Word on the block is that Matthew Knowles forced his daughter to marry longtime boyfriend after he learned that she's pregnant with his love child. The claim emerged soon as there was media speculation that Beyonce decided to marry Jay-Z after learning she's carrying his baby.

MediaTakeOut and New York Daily News were the two media outlets that first brought the speculation to public's awareness. Both media claimed Beyonce and Jay-Z finally tied the knot last Friday, April 4 because she is carrying their first child together.

April 09, 2008 09:34:31 GMT
and 's not-yet-confirmed marriage fuels more rumors as new speculation has just surfaced that the songbird maybe pregnant with the hip hop star's baby. The NY Daily News has become the first to speculate Beyonce is sperminated with Jay-Z's love child.

Multiple sources and news media have claimed Beyonce and Jay-Z already tied the knot Friday, April 4 at the hip hop mogul's New York apartment. While neither of them confirming or denying the wedding reports, fellow music star disclosed the not-yet-confirmed nuptials during the Greensboro, North Carolina stop of her "Heart of the City Tour" on Saturday night, April 5.

April 09, 2008 08:42:37 GMT
It appears that is comfortable with nudity as he's been snapped stripping off for a swim with pal at his Miami, Florida, home on Sunday, April 6. While Owen opted to preserve his modesty with a pair of swimming trunks, Harrelson was happy to bare all, diving into the sea completely naked.

Best friends Harrelson and Owen, according to the Daily Mail, watched both the men's and ladies' singles tennis finals at the Sony Ericsson Open in Key Biscayne in Miami over the weekend. Spending hours on the heat of the court action, the twosome then went back to Harrelson's Miami waterfront home and decided to take a dip in the ocean.

April 09, 2008 08:27:36 GMT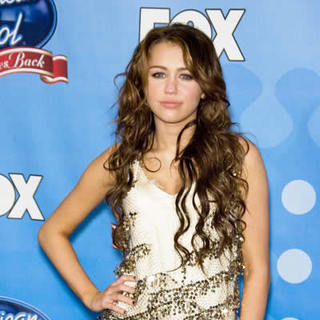 Still a 15-year-old and yet to have a driving license, has already set an eye for her future car. Reports said that the singer plans to buy a Porsche 911 Turbo which costs $126,200. Miley has also been spotted speaking with a car dealer recently.

Apparently Miley's plan still hasn't been approved yet by his father who thinks not only that she is too young, the car she wants is also too expensive. But Miley doesn't seem to care with her dad's disapproval and feels that she can afford it. "Miley is getting older now and wants to spend her money any way she wants. She is so confident that she'll be able to buy herself a Porsche when she turns 16 that she's already shopping for the car," so said a friend of Miley.

April 09, 2008 08:10:31 GMT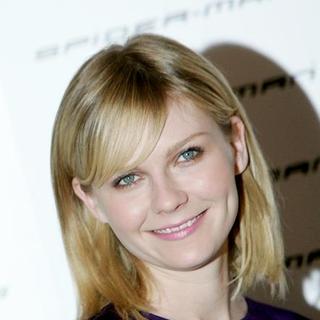 Could it be true that love is in the air for and ? The actress reportedly has fallen for the movie hunk, found a new love in him just weeks after swapping Los Angeles for the Big Apple.

Both movie stars, according to sources who saw them getting cozy Saturday, April 5 at trendy SoHo restaurant Freemans, "were definitely acting like they were on a date. They lingered there for hours and were both dressed kind of shabby." Dunst and Gosling were in New York City shooting their latest film "."

April 09, 2008 06:41:52 GMT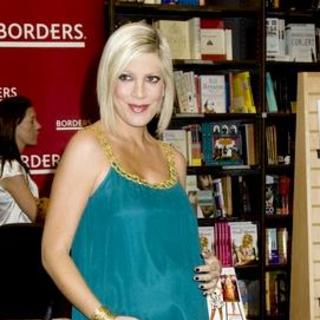 When it comes to rocking a bikini with a bun in the oven, isn't afraid of doing it. The actress who's eight months pregnant with her second child with husband dons a bikini for photo agency Startraks during the March 20 shooting of her Oxygen reality show in Beverly Hills.

"So far I've gained 25 pounds and am loving my body!" Tori told Startraks about her curvier body. "I'm eating whatever my body tells me it needs and wants. I love my growing belly and the curves I'm taking on."

April 09, 2008 06:01:22 GMT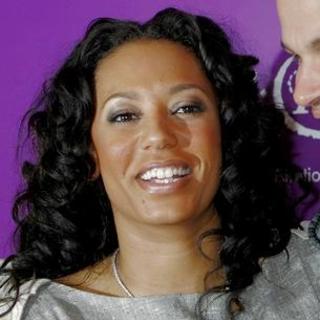 After being picked by lingerie brand Ultimo to become their new model, Melanie Brown takes a further step on her fashion career. Latest report said that one of the members has launched her own clothing line called Catty Couture. She debuted the Fall 2008 line at the California Market Center in Los Angeles on Monday, April 7.

The designs for the line were originated from Mel B's personal styles, which feature high-waisted skirts, leggings, tank tops, and lots of leopard print. Even though the designs haven't been shown to her fellow Spice Girls members, the singer believes that they really support her effort, saying "We're all really supportive of each other."