June 25, 2008 02:59:18 GMT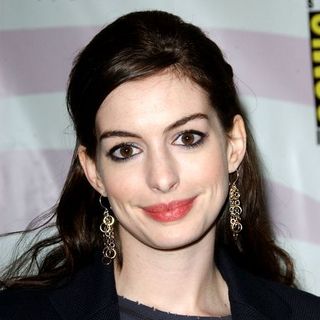 Raffaello Follieri, an Italian businessman who's well known as the longtime boyfriend of Hollywood movie actress , was arrested on Tuesday, June 24 for fraud, money laundering and conspiracy to commit wire fraud. The multimillionaire real estate developer appeared in court later that day and was placed under home detention, with an electronic monitoring device and may only leave his apartment for legal, medical or religious reasons. His bail is set for $21 million.

Follieri is accused of falsely telling an investor that he had been appointed as the chief financial officer of the Vatican with the intention to obtain properties of the Catholic church in the United States at a substantial discount to fair market value. Worse, he and other suspected investors were also accused to have spent up to $6 million from investors, much of it on a lavish lifestyle, including privately chartered jet travel with his then girlfriend Hathaway and others, expensive meals and clothing and a posh Manhattan apartment.

June 25, 2008 02:11:20 GMT
is being treated for psychological issues, her publicist has confirmed. The actress, well known for her starring role as Amanda Woodward in TV series "Melrose Place", is treated at an undisclosed psychological treatment facility in Arizona for what is claimed as "anxiety and depression."

"She requested an in-depth evaluation of her medication and entered into a medical facility for proper diagnosis and treatment," Locklear's representative Cece Yorke said in a statement Tuesday, June 24. "This is a confidential medical matter and no further statement will be released."

June 24, 2008 08:31:49 GMT

is hitting the down low once again. The rap artist was arrested in Miami on Monday, June 23 for not having a valid driver's license.

DMX, whose real name is Earl Simmons, was picked up at about 1:30 P.M. Monday on an arrest warrant for not having a valid driver's license. He was later on taken to Turner Guilford Knight Correctional Institute, where a spokeswoman said he remained behind bars until at about 5:30 P.M. His bond, according to reports, is set at $500.

June 24, 2008 08:16:55 GMT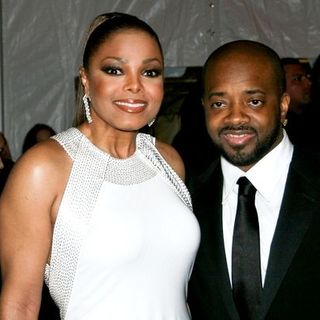 Much contrary to his longtime lover who publicly revealed that she was "allergic to marriage", is keen to have a family with her. The record producer and rapper says that he and Janet are ready to have a baby once she completes her Rock With U World Tour.

Was asked by People magazine at a dinner party hosted by New Era and Belvedere Vodka at West Hollywood's STK restaurant Sunday, June 22, if he's imminently ready for baby, Dupri said "Yeah, soon. Right after the tour." Apparently is so excited to start a family with Janet, the music mogul went on telling the publication he doesn't have any preference when it comes to the sex of the baby.

June 24, 2008 07:28:34 GMT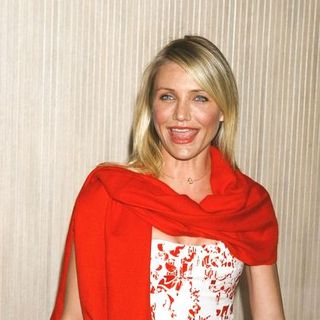 Tends to be very coy about her private life, especially her love life, was caught on camera kissing her new boyfriend Paul Sculfor. The pair were photographed hugging and kissing over the weekend.

Diaz and Sculfor, who's a model, started seeing each other earlier this month when they were spotted having a dinner date at Santa Monica's Il Ristorante di Giorgio Baldi way back on June 1. They, as said by an eyewitness, "looked really flirty."

June 24, 2008 07:05:23 GMT

Their alleged romance has been exposed since earlier this month. And now new report surfaced by the hour that and are engaged.

Print publication Hip-Hop Weekly broke the news of their engagement, putting it as the cover story of its latest issue. It is claimed that former jailbird Brown has left her northern New Jersey home to live with the rap artist in his Miami mansion.

June 24, 2008 06:25:16 GMT

is off the single market. The singer-songwriter is dating lead vocalist and already got a promise ring from him.

Opened up about their love relationship, McCoy said in a recent interview, "We're going to spend the whole summer together. She's going to be on Warped Tour with us, she's going to be performing. It's going to be a good time." Warped Tour itself, which is a touring music and extreme sports festival, will be kicked off this week.

June 24, 2008 04:52:30 GMT
They have set the date but won't share it with the press. It was fortunate though that same-sex couple and finally have a change of mind and are kind enough to spill the beans on their wedding guests list and the gift they want for the big day.

Opened up about the people who're invited into her upcoming wedding, Ellen simply said "Lots of people." She went on adding, "It's getting bigger and bigger by the day. Would you like to come?" Portia then interrupted, telling Access Hollywood at the Daytime Emmys on Friday, June 20, "She keeps inviting people."

June 24, 2008 04:13:48 GMT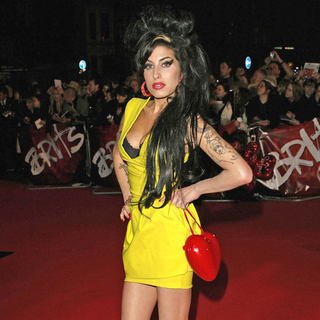 Much contrary to his earlier confirmation that his singer daughter has contracted a lung disease, emphysema, which is a progressive lung condition which ages the lung's prematurely and leaves sufferers struggling for breath, Mitch Winehouse stepped forward with a clarification of his earlier remark. Modified the statement he made in an interview with The Sunday Mirror, which was published Sunday, June 22, the man emphasized that Amy is suffering from an early stage of the disease and is responding well to treatment.

In an interview with BBC 1 Radio on Monday, June 23, Mitch said "Amy really hasn't got emphysema, there's traces of emphysema. Obviously, if she doesn't quit smoking, it's going to get worse, like everyone else ... with patience, her lungs will recover completely." He continued adding, "But with no more inhalation from smoke of any kind, she'll be absolutely fine. That's the extent of her medical problems."

June 24, 2008 03:34:15 GMT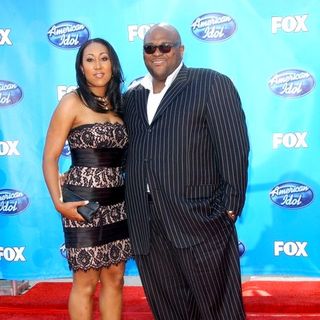 has gotten one step closer to tying the knot. The second-season American Idol champion obtained a marriage license Monday, June 23 in Alabama, People reports.

Studdard, 29, and his fiancee Surata Zuri McCants, 30, arrived at the Shelby County Probate Office in Birmingham just before noon. The pair filled out the paperwork and walked away with their license, a source informed People.

June 23, 2008 08:15:53 GMT
Former singer Lee Ryan is set to become a first time father. He has admitted to have impregnated a female fan of him and they are planning to get hitched.

Lee began dating a female fan, named Samantha Miller, 20, after she posted a number of saucy snaps of herself on his MySpace.com webpage. It was since that time that he has fallen head over heels for her. "He described the pictures as 'well hot,'" a friend told the Sunday Mirror, adding that the male singer immediately asked her out on a date.

June 23, 2008 06:51:39 GMT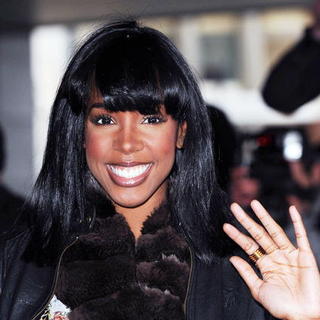 Was appointed as the official 2008 ambassador for the MTV "Staying Alive", the foundation works to empower young people to protect them against AIDS, is quick to give her new duty a kick off. The R&B singer makes use her star-power for good, took a public stand and had herself underwent an HIV and AIDS test in Africa last week.

Rowland arrived Thursday, June 19 at the Kenyatta Hospital in downtown Nairobi, Kenya, to get tested for the illness, which is rife in the Kenyan capital, in a bid to raise awareness of the deadly diseases among the country's young people particularly, and in an attempt to dissolve the stigma surrounding the illnesses specifically. She took the test alongside 22-year-old Kenyan John Ngugi, who admitted to be feeling grateful for having the test alongside the famous figure.

June 23, 2008 06:23:02 GMT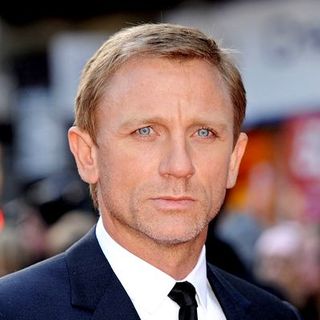 Hollywood hottest hunks, including , , and Robbie Coltrane, managed to raise 19,000 pound sterling or $38,000 for The National Film and Television School in London by selling their kisses at an auction, held on Tuesday night, June 17. Barbara Broccoli, the "" film producer, paid the staggering amount to lock lips with all the three men at the fundraising event.

The star-studded Great British Movie Event, moreover, also witnessed Craig and Grant bid against each other for an uncorrected proof of Harry Potter and the Sorcerer's Stone, published in the U.K. as Harry Potter and the Philosopher's Stone, which the James Bond star won for 18,000 pound sterling or $36,000. Other items at the auction included a dinner jacket worn by Craig in "," which sold for $19,000.

June 23, 2008 04:59:08 GMT
Channels her diverse inner creativity, pop singer-songwriter is opening up a bakery in Nashville, Tennessee called The Sugar Bar. The songbird is teaming up with pastry chef Rebekka Seale to open the bakery, which she described as "an old-fashioned bakeshop and bar where you can go grab a drink after dinner and a slice of bourbon chocolate cake or summer berry pie."

Notwithstanding with its name, Branch makes sure the bakery will be as healthy as possible for customers. Seale, elsewhere, will use the website to keep customers updated when it comes to the bakery's progress.

June 23, 2008 04:08:15 GMT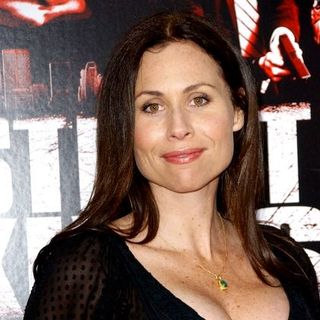 Pregnant actress enjoyed a casual baby shower, held at a friend's home in Malibu on Saturday, June 21. There were nearly 40 guests invited to the event.

The party's color scheme, per People, was pink with the home was decorated with pink and white peonies. The guests enjoyed basil lemonade, finger sandwiches and berry cake from Sweet Lady Jane as part of the buffet, suggesting that Driver might be expecting a baby girl she has been longing for.