May 07, 2008 08:20:09 GMT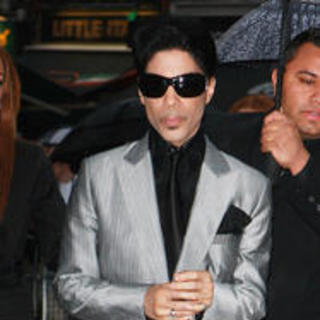 Is a musician of various genre ranging from pop to rock, is adding debut author to his career resume. The recording artist, as stated by Atria Books, an imprint of Simon & Schuster, has been working on a book called "21 Nights," a multi-media volume based on his 21 consecutive sold-out concerts at London's O2 arena in the summer of 2007.

"21 Nights," which is slated to be released in September, is said to feature poetry by Prince, 124 never-before-seen photographs by Hollywood's Randee St. Nicholas who was given backstage access during the concerts, and a live sessions CD titled "Indigo Nights" from the concerts after-parties with new music by Prince. Per Atria, the book's jacket will be printed with a black and silver duotone paper-over-board and will be "elegantly sealed in a purple slip case with foil stamping and then shrink-wrapped for protection."

May 07, 2008 07:12:14 GMT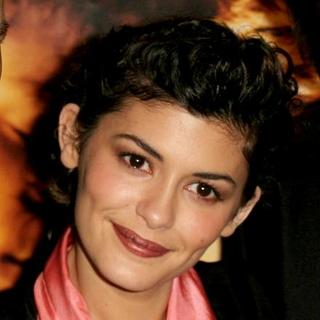 Bye bye . Famous fashion house Chanel has on Monday, May 5 confirmed that they are swapping out the Aussie movie beauty for as the face of their iconic No. 5 perfume. Tautou, best known for her title character in the award-winning film "Amelie", will debut in a commercial directed by Jean-Pierre Jeunet.

The collaboration is the third for Tautou and Jean-Pierre as they have previously worked together in the films "Amelie" and "A Very Long Engagement." Tautou's Chanel No. 5 perfume commercial will be debuted on TV next year.

May 07, 2008 06:25:21 GMT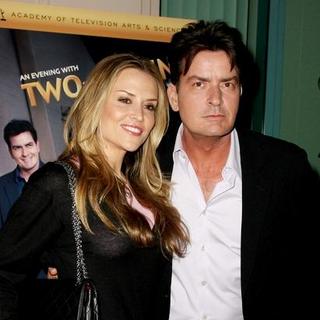 Third time maybe is the charm for . Giving third marriage a go, the actor has been planning to wed his fiancee Brooke Muller on May 30 later this year. In Touch Weekly was the first to bring the wedding date to public's notice.

Sheen, a Golden Globe Award-winning and Emmy-nominated actor, and Brooke, a real estate investor, first stepped out together at the Chrysalis Butterfly Ball in Los Angeles in June 2006 when his representative confirmed that the beauty on his arm was his girlfriend. He reportedly proposed to her in July 2007, presented her with a $500,000 diamond ring.

May 07, 2008 05:56:09 GMT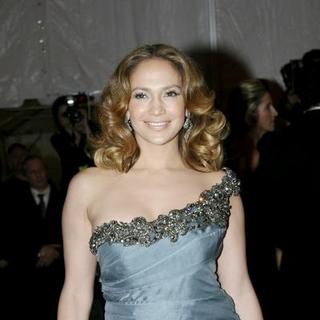 Going against media claims, said she's not doing any reality show. The mother of twins has put to rest previous reports that she and her singer husband have signed on for a new reality TV show with cable channel TLC.

"You heard it here first. There is no reality show at all. We would not have camera's in our house," Lopez told Access Hollywood at the Metropolitan Museum of Art's Costume Institute Gala on Monday night, May 5. "It's just not our thing. That might be fine for other people, but not for us."

May 07, 2008 04:39:41 GMT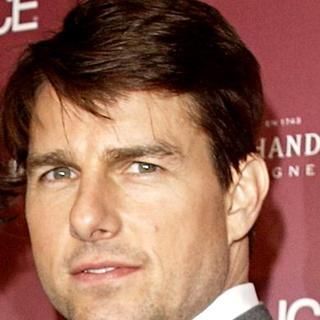 After years working on the Hollywood movie industry, it was not until Monday, May 5 though that launched his own website. Following a number of online advertisements promoting the launch of his official website, the actor finally launched the black-and-white which actually is meant to mark his silver anniversary as a movie star.

"It is almost impossible for me to believe that I am celebrating the 25th Anniversary of the release of Risky Business, my first starring role in a film," so he wrote in a personal greeting to fans on his home page. "In celebration of this occasion, and my 27 years of making movies, I created this site as a thank you, to you, for sharing the journey with me and to invite you to continue to explore what the future will bring..."

May 07, 2008 03:34:15 GMT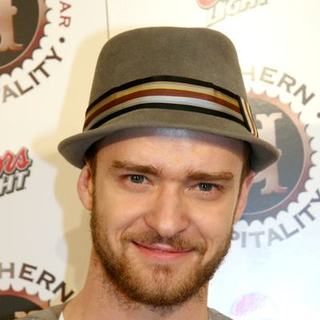 shows some of his love. Is joining the growing list of stars defending the teen sensation over her provocative Vanity Fair pictures, the "Sexy Back" singer even has stated that he's planning to make money out of the scandal, creating a fashion statement with T-shirts stating "Leave Miley Alone."

Comes to his defense for Miley, Justin urged people to stop picking on the "Hannah Montana" star after photos of her posing topless with just a sheet to cover her modesty made headlines last week. Was asked to address that matter, he told MTV backstage at New York's Roseland Ballroom, "Of course they're going to pick [on] a wholesome, American, young female [for] the first sign of anything."

May 07, 2008 02:44:38 GMT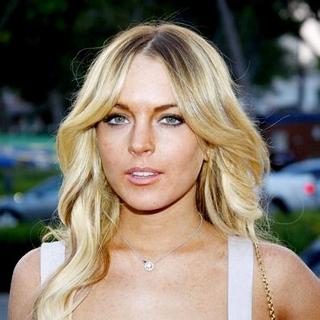 A Columbia University student, identified as Masha Markova, reportedly wants a $10,000 payment from for stealing her pricey fur coat for three weeks. According to a New York Post report, Masha is suggesting that she wore the coat, which her grandmother has given her, to Stavros Niarchos' private January 26 birthday party at 1Oak. There she got along with Lindsay and by the time she was about to go home she learned the coat was gone.

Thought her coat was gone for good after she couldn't find it at the end of the night, Masha was left in shock as she "flipped through" the February 11 edition of OK! magazine and spotted a shot of Lindsay wearing her coat. "I was actually talking on the phone to my grandmother about something else, and then I flipped through the magazine, saw the picture said, 'I need to call you back,'" Masha tells the Post. "It was my coat. It was no doubt!"

May 07, 2008 02:01:02 GMT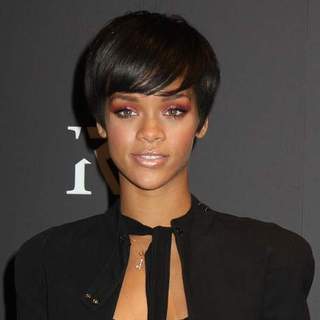 Always playing it coy whenever she's asked about her alleged romance with , kisses and tells about her much-reported relationship with the R&B singer and she, furthermore, also addresses on the romance rumors. To the June 2008 issue of Elle magazine the Barbados singer talks about such matters, as her hair, formerly alcoholic father, and the success of her single "Umbrella". But when it comes to Chris Brown, she doesn't talk much.

"We've always been friends, but we're very close now," so she told the magazine when being asked on her relationship with Chris. Regarding the other man in her life, mentor and boss Jay-Z, Rihanna did put to rest the long persistent romance rumors, labeled them as "crazy."

May 06, 2008 06:37:53 GMT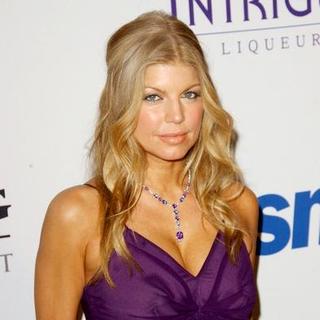 Has had her own line of bag, is taking her designer career to the next level as she's about to launch her own line of jewelry. The songbird discussed the possible future career in an interview with OK! magazine during the launch of her newest creations for her bag line, Fergie for Kipling.

Being asked by the publication what she would do next after having done promotional ads for Candy's fashion line and MAC make-up among others, Fergie said she would probably do jewelry line. "I'll take it step by step, day by day" she admitted, adding "because I don't want to swamp myself and if I sign up for something, I won't have the time and put the effort in."

May 06, 2008 04:49:16 GMT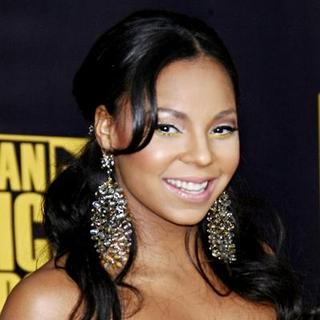 Admits to having motherhood on her mind, said she's already saving up money to become a mom. She's saving up a fortune from both her film and music careers so she can semi-retire, play mom to 12 kids, and be comfortable financially, so she explained.

"I need, like, 12 (kids)... I love kids. I definitely want to get married... I'm so family oriented. I want the big wedding, I want the long marriage, I want kids," Ashanti stated, adding "(But) I've got to stack my cheese a little bit more... I want to be able to bring my kids into the world nice and comfortable."

May 06, 2008 03:53:01 GMT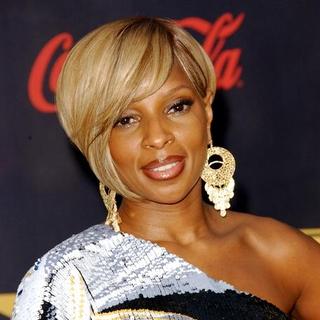 Is one of the prominent music figures in the industry, just can't ignore her womanly instinct. Holds on to her nature as a woman, she's been having such desire to help motivate her other beings and thus is about to launch a women's support network.

Teaming up with record executive Steve Stoute, Blige is planning to launch a new organization, called FFAWN: the Mary J. Blige and Steve Stoute Foundation For the Advancement of Women Now, Inc., this coming Friday, May 9. The official launch is set to be held at a press conference at Roosevelt High School in Yonkers, New York.

May 06, 2008 02:37:44 GMT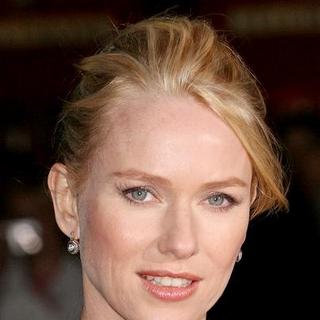 has just secured a new job. The Oscar-nominated actress has been signed up as the new face of Thierry Mugler's signature scent, Angel.

Naomi, according to Mugler, displays a modern touch and projects a personality that blends sensuality, voluptuousness and evanescence to evoke the many facets of Angel and thus is the perfect choice to front the perfume. The movie beauty will front ad campaigns for the iconic scent beginning from October, but there is no word yet as to who will shoot the new campaign.

May 06, 2008 01:48:39 GMT

Hollywood actress and her actor boyfriend are taking their relationship to the next level. The celebrity couple who have been dating since spring 2007 are engaged to marry. A representative for Johansson confirmed the good news to People, adding "They're both thrilled."

No further details about the engagement, including when the question was popped, the size of her rock or whether they've set a wedding date, have been made public. It was only reported that Reynolds popped the question to Johansson recently.

May 05, 2008 04:22:40 GMT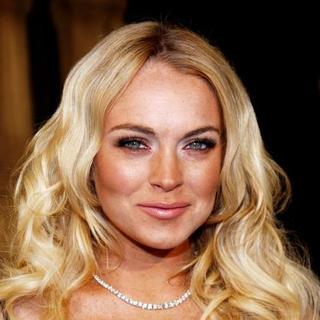 gets her 'ugly' on. The actress-singer's guest appearance on the ABC's "Ugly Betty" has been confirmed and she already begun shooting her scenes for the hit TV series Saturday, May 3. A representative for her confirmed to US Weekly the 21-year-old star was so excited about shooting her spot on the show.

Lindsay is playing a former high school classmate of 's Betty Suarez. In addition to her first episode airs on the May 22 season finale, Lindsay will also appear in multiple episodes of the ABC hit, her representative has confirmed.

May 05, 2008 03:32:53 GMT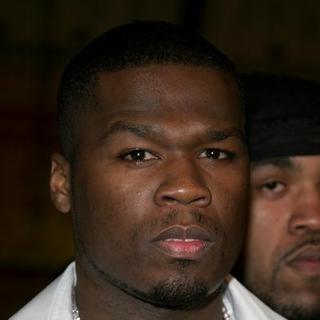 Is so heavily into issues about music apparently couldn't keep from expanding his business empire. He reportedly has inked a multi-year deal with Steiner Sports to sell his memorabilia.

Terms of the deal were not disclosed. Though so, The New York Post claimed Fiddy's deal with Steiner will offer fans autographed photos, movie-related products, concert-worn apparel, and other Fiddy branded products.