January 02, 2008 03:38:55 GMT
The alleged romance is embarking with her "Heroes" co-star is heating up as she reportedly has introduced him to the entire Panettiere family.

Both actors, who previously denied the persistence romance rumors, are said to have come clean about their relationship and that their love life is getting even more serious. "Hayden's mom adores Milo. She thinks he's so cute," a family friend was quoted by People as saying. "She tells her friends that he's her boyfriend. She's very proud."

January 02, 2008 02:59:21 GMT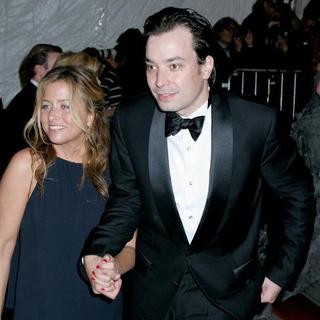 is off the single market. He has married his movie producer fiancee Nancy Juvonen on Saturday, December 22.

Fallon, who's an actor-comedian, and Nancy exchanged vows in an intimate ceremony on Necker Island in the Caribbean "with close family and friends in attendance," his publicist Ina Treciokas confirmed.

January 02, 2008 02:37:21 GMT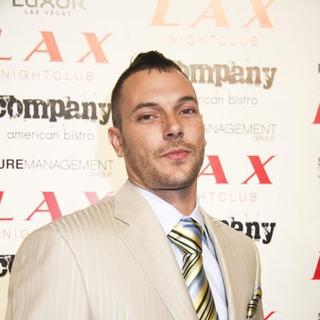 It appears that knows best how to have fun in the middle of tough custody battle with his ex-wife . The father of two, according to several news media, was spotted cozying up to hotel heiress .

K-Fed and Paris, who were in town to host separate New Year's Eve parties; hers at LAX and his at Tangerine, were photographed talking intimately at Los Angeles club LAX on Saturday night, December 29.

January 02, 2008 02:04:03 GMT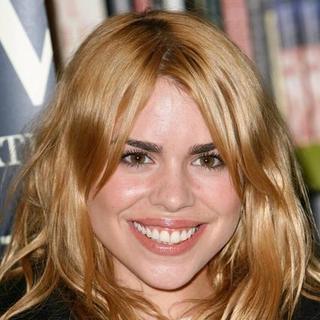 is a married woman, again. The English actress married actor Laurence Fox, son of James Fox, at the Parish Church of St Mary's in Easebourne, West Sussex, near their home in Midhurst Monday, December 31.

Kept her wedding ceremony traditional, Piper was seen wearing a low-cut ivory formal wedding dress with a black coat draped over her shoulders and was accompanied by four bridesmaids in short purple dresses. She was five minutes early for the wedding.

December 29, 2007 07:38:57 GMT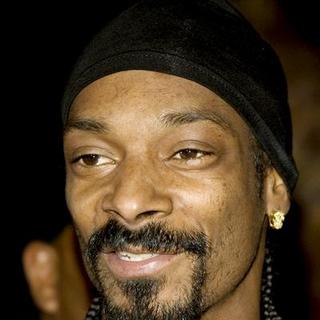 Knowing that is having his own television show, his nine-year-old love child begged the rapper to include him in the show. Reports stated that Julian Corrie Broadus, who claimed hasn't been able to see his father for five years, wants to be a part of the famous rapper's life by appearing on his new reality show.

To Star magazine, the child revealed that his true intention isn't to become a television star, but purely wants to know his family. On the occasion, he revealed his wish saying, "I don't want to be an actor, I want to be a baseball player. But I want to be on the show to get to know my family."

December 29, 2007 05:07:55 GMT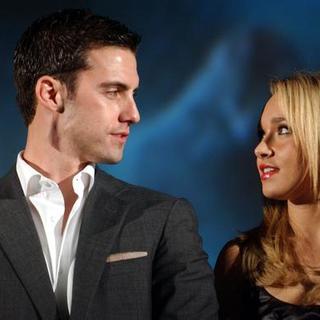 After weeks of shrugging off his romance rumor to "Heroes" co-star, , has allegedly confessed that he is indeed having a special relationship with her. According to reports, the former "Gilmore Girls" actor made the announcement when he toasted to the 18-year-old actress at the pre-Christmas Water Grill party in Los Angeles.

To In Touch Weekly magazine, a witness remarked the toast saying, "He called her his girlfriend and said that he loved her." Further, it was reported that the pair spent the rest of the party sitting together and holding hands.

December 29, 2007 04:32:26 GMT
Having bravely battled her cancer and inspiring millions by doing that, will be awarded with an Order of the British Empire medal as she landed a place on Queen Elizabeth II's New Year Honours List on Saturday, December 29. According to reports, the Australian singer and actress will be given the title of Officer of the British Empire.

Honored with the title given, the 39-year-old renowned recording artist confessed that she is "deeply touched to be acknowledged by the UK, my adopted home". She, who is at her family home in Melbourne at the time of speaking, also said, "This last year I have felt so much love and support from everyone as I took greater steps back into the public domain and it is with absolute gratitude and joy that I say farewell to 2007 and look forward to what the New Year will bring."

December 29, 2007 03:47:10 GMT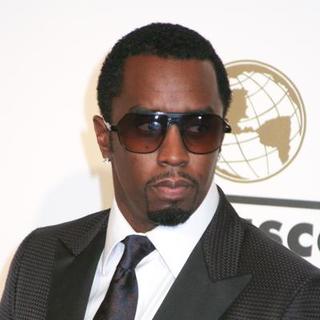 Having been involved in the entertainment business for nearly two decades and being a successful mogul as he is, Sean '' Combs will have his name cemented with a star on the Hollywood Walk of Fame on January 11, 2008. Reports stated that the Bad Boy Records mogul let out the news in a phone call to , an established singer and actor, on his satellite radio show, The Foxxhole, on December 21.

On the occasion, he exposed his overwhelming feeling on knowing about the fact. He said, "I'm from Harlem, New York, so to get a star in Hollywood is just mind-blowing. You can get a lot of things but when you see those stars on the ground...that's something I can't even say I dreamed of and to be getting recognized for it is definitely something I'm gonna have my whole family out there for."

December 29, 2007 03:04:00 GMT

Words are circulating that has joined the single club again as she split up from her '' boyfriend, . According to New York Post gossip column PageSix, the teenage couple have just parted ways.

To the gossip column, an insider shared, "They just broke up, but not many people even knew they were going out." Meanwhile, when asked about the truth of the rumor, Cyrus' representative refused to give comment saying, "We do not comment on our client's personal life."

December 29, 2007 02:35:30 GMT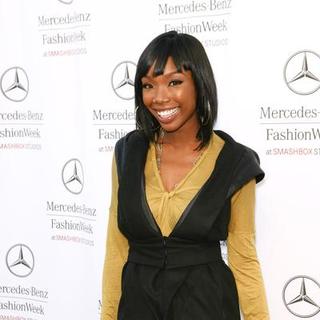 can finally breathe free as the City Attorney's Office announced that they won't file misdemeanor vehicular manslaughter charges against her from a fatal traffic collision case after reviewing the case for nearly a year. The clearance announcement was made by the authorities on Friday, December 28, 2007.

In a released statement, the office's spokesman Frank Mateljan said, "The City Attorney's Office has decided not to file misdemeanor vehicular manslaughter charges against Brandy Norwood in the case stemming from a Dec. 30, 2006, traffic collision." Further, he explained, "After conducting a thorough investigation, which included consulting with some of the top accident reconstruction experts in the country, City prosecutors concluded that there was insufficient evidence from which a jury could find Ms. Norwood guilty of such a charge beyond a reasonable doubt."

December 28, 2007 10:02:10 GMT

Having broken up with Israeli model girlfriend, , is reportedly back with her, following the spotting of the pair holding hands in Hollywood before Christmas 2007. Reports noted that Dicaprio was seen holding the 22-year-old model's hand at the Polo Lounge in Beverly Hills on December 20.

According to Us Weekly, a source close to the 33-year-old Hollywood leading actor revealed that the couple weren't really off from the relationship. The source said, "They were never really 'off. It was always a distance thing. Leo was making a movie in Morocco [this year], and Bar had her modeling career."

December 28, 2007 09:02:40 GMT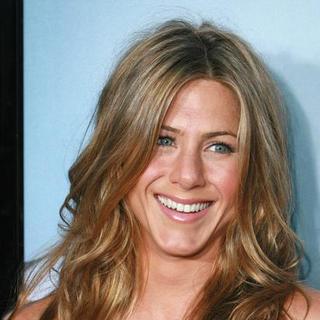 Being reported to be pregnant, got out to prove otherwise and also dismissed the speculation through her representative. According to Usmagazine.com, "" beauty did two things that are prohibited for a pregnant woman.

It was reported that when Aniston went out to have a Christmas Eve dinner with her "Friends" co-star accompanied by Cox's husband, , at Mastro's in Beverly Hills, she sipped a martini. She also reportedly had her hair colored by Michael Canali. Meanwhile, to Usmagazine.com, the rep simply said, "She is not pregnant."

December 28, 2007 07:23:52 GMT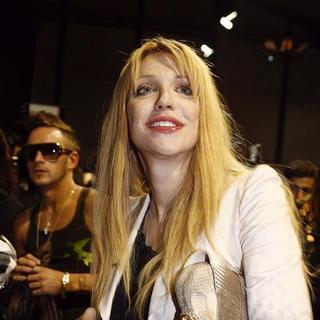 Usually when celebrities have their stuffs stolen, they won't get them back. But that's not the case with . According to reports, the former singer found out that her diamond earrings were stolen from her Four Seasons Hotel room on Wednesday, December 26.

It was said that the wife of late was staying with her fifteen-year-old daughter Frances Bean at the hotel when a pair of pink diamonds and yellow drop earrings, which haven't been insured yet, were stolen. To celebrity blogger Perez Hilton, a source said, "Courtney is devastated. She had brought the earrings for Frances as her Christmas present. Frances hadn't even tried them on yet."

December 28, 2007 06:47:36 GMT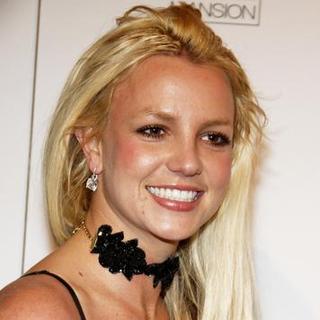 Apparently still having bitter feeling towards her parents, refused to give her children, Sean Preaton and Jayden James, their Christmas presents. According to PageSix.com, an insider revealed, "Britney would not let her boys open the gifts from her mom and dad. Apparently she hid them, and she told [her ex-husband] Kevin [Federline] she might send them back to her parents un-opened."

Reportedly, Federline, who has good relationship with his in-laws, was upset with Spears' action. The insider said that in the phone conversation on December 25 night, the 29-year-old told the pop singer to "stop acting like a spoiled brat". The source then added, "He asked her to give them to him and he would let them open them."

December 28, 2007 05:25:31 GMT

and his wife, , are divorcing. The news has been confirmed by the couple representative, Mara Buxbaum, exclusively to People. Even though confirming the news, Buxbaum didn't share more information about the divorce matter.

The split couple first met on the set of "State of Grace" in 1990 and in 1996, they tied the knot. After eleven years of marriage, they were blessed with a daughter, sixteen-year-old Dylan Frances, and a son, fourteen-year-old, Hopper Jack. Through the years, they have starred together in several movies, including 1997's "She's So Lovely" and 1998's "Hurlyburly".