July 19, 2007 02:40:46 GMT

From back up dancer to the husband of a pop superstar. Then gave hand at rapping, but failed is now keen to be a disc jockey, DJ. Will he make it?

While his ex-wife is in the headlines with her major trust issues, including her comeback album and her feud with momma Lynne just to name a few, K-Fed is taking meetings with radio stations like KIIS FM to be a DJ.

July 18, 2007 08:29:35 GMT
Football quarterback for the National Football League's Atlanta Falcons franchise, , was indicted Tuesday July 17th by a federal grand jury on charges related to illegal dogfighting. Vick and three other men; Purnell Peace, Quanis Phillips, and Tony Taylor, were all charged with competitive dogfighting, procuring and training pit bulls for fighting and conducting the enterprise across state lines.

The indictment alleged that Vick and the threesome began a dogfighting operation, named "Bad Newz Kennels," in early 2001 in which dogs fought to the death, or close. They had the dogs housed trained and fought at a Surry County, Va., property owned by Vick. Losing dogs were sometimes killed by electrocution, drowning, hanging or gunshots.

July 18, 2007 07:15:30 GMT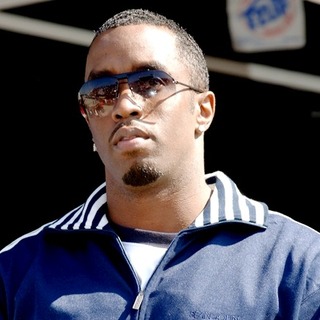 is facing financial problem, literally. The hip hop mogul is reported to be facing a $1.2 million childcare bill. His recent split from longterm girlfriend Kim Porter, according to celebrity divorce lawyer Raoul Felder, may cost him such amount per year in child support payment.

Diddy already giving a $30,000 child support a month to Misa Hylton-Brim who is the mother of his son Justin Combs. And "there is no reason that Ms. Porter shouldn't be able to get close to 100,000 dollars or more per month in child support," New York Post quoted Raoul as saying.

July 18, 2007 06:40:31 GMT
is in the headlines again. Not for his music nor for selling her sister on eBay. The singer has just had the piano he used to compose his hit "You're Beautiful" sold for a whopping £1,200 at an auction at London house Bonhams.

The music instrument, put on sale at the auction by buyers of the singer's Fulham flat where he previously lived with his sister, was sold to an unnamed bidder who wants to give it to his six-year-old daughter, who is said to be a big Blunt fan and is also learning to play the piano.

July 18, 2007 06:20:20 GMT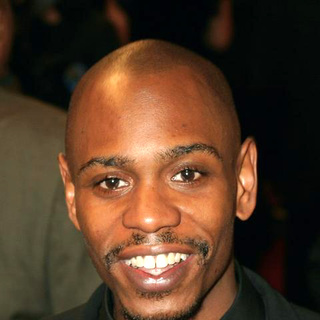 was en-route to the hospital over the weekend. The famous comedian was hospitalized in a San Francisco emergency room Saturday July 14th and was released a few hours later, his publicist has confirmed.

Exhaustion and dehydration cited as the reasons for the hospitalization. No other details have been released but his publicist makes sure that Chappelle is fine, saying "It was exhaustion; he had been traveling. He's fine."

July 18, 2007 05:18:15 GMT
left his US soccer debut for the Los Angeles Galaxy, supposed to happen Saturday July 21st, in doubt because of an injured left ankle Monday July 16th.

The soccer stud was unable to participate in an intrasquad scrimmage on Monday because his left ankle, which was injured early last month while playing for England in a Euro 2008 qualifying game, remained swollen and sore, thus leaving doubt on his weekend US debut.

July 18, 2007 04:48:57 GMT

No stranger to late night partying, is going to head back to Vegas as she's been booked to host the opening of LAX nightclub next month.

The club representative tells People Tuesday July 17th, "Britney Spears will host the grand opening" of the club, which is slated to take place August 31st in the Luxor Hotel. It is not yet clear if the troubled pop singer and mother of two will perform as well. But fear not for we'll be sure to let you know.

July 18, 2007 04:01:28 GMT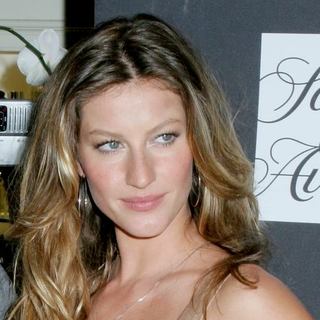 Hot on the heels of her joining rock band for the music video of their upcoming song, creates another media headline yet again as she's included in the list of Forbes magazine's Highest Paid Supermodels. With a total earning estimated at $33M per year at her 33-years age, the Brazilian hottie is considered as the highest paid, placed on the No.1 spot on the list.

Following her at the 2nd spot is troubled supermodel who's taking in $9M from her various contracts. German babe comes in at 3rd spot with $8M, ahead of at No. 4 and at No. 5, both of whom earn $6M.

July 18, 2007 03:25:49 GMT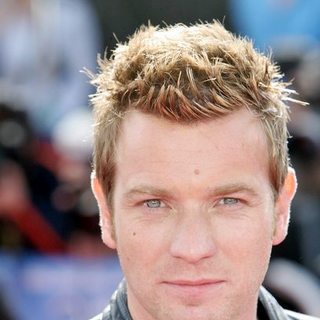 An actor who has had significant success in mainstream, indie and art house film, is giving hand to promote perfume. The hunk has signed a deal with Coty Inc. to front its latest male scent.

"Ewan McGregor is a natural choice. Not only is he one of the most talented actors of his generation, but he also has a charisma and an authenticity that will be very important for the new Davidoff fragrance," said Franoise Mariez of Coty Prestige in announcing their partnership Tuesday July 17th.

July 18, 2007 02:50:51 GMT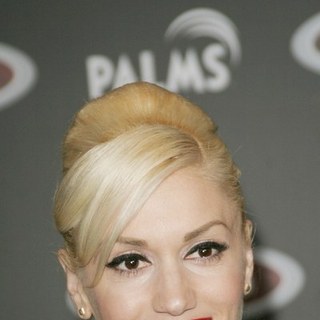 's Harajuku Lovers is not in love with Forever 21, literally. The singer, on behalf of her clothing line L.A.M.B., is suing popular retail outlet Forever 21 for trademark infringement, claiming the clothing chain allegedly stole designs from the Harajuku Lovers line, one of the clothing lines under her L.A.M.B.

In the papers filed in Los Angeles Federal Court on June 14th, representatives for Gwen's Harajuku Lovers claimed Forever 21 is marketing, promoting and selling products featuring a design "virtually indistinguishable" from Harajuku's signature heart/box logo.

July 17, 2007 07:17:03 GMT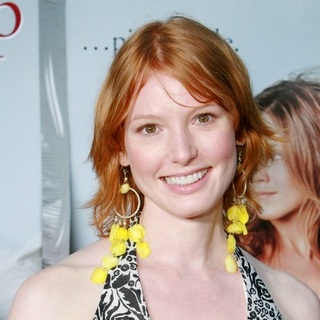 Guess what? is added to the cast of the drama series "Law & Order: Criminal Intent" which is moving from NBC to USA Network in the fall.

NBC Universal's cable stable announced her tapping Monday July 16th at the Television Critics Assn.'s final cable session, confirmed further that the American film, stage and television actress will be a temporary replacement for Julianne Nicholson, who is on maternity leave, playing the role of police detective Nola Falacci, who will be partnered with detective Mike Logan, played by .

July 17, 2007 06:33:08 GMT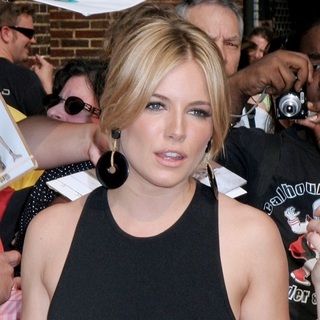 is back on the market. The much publicized actress is single again after her boyfriend Jamie Burke dumped her following her partying with after the Concert for Diana earlier this month.

Burke, a musician who has been dating Miller for eight months, was said to feel furious after learning the beauty had partied with the rap mogul. Besides, it seems that their long-distance relationship had taken its toll.

July 17, 2007 06:32:35 GMT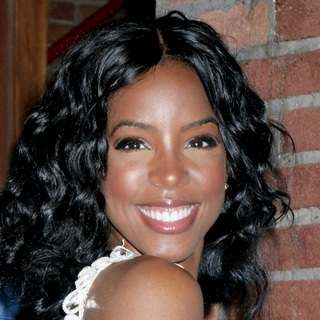 has collapsed on stage while performing under extreme heat on Sunday (July 15). The ex- was holding a show in Lagos, Nigeria for West African Nation's ThisDay Music Festival when she fainted.

Kelly was quickly rushed to hospital whereupon she was diagnosed with dehydration. She has since been discharged from the hospital and her publicist Yvette Noel-Schure said that she is already in "good condition".

July 17, 2007 05:52:58 GMT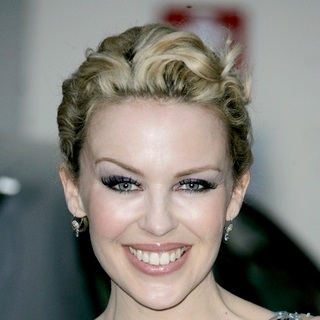 and have fueled reunion speculation after they were spotted dining in the French actor's native Paris.

The pair, who split in February amid rumors Martinez had cheated on the Australian songstress with actress and Israeli model Sarai Givati, was seen meeting up in Paris while she's having a routine medical check-up and he is relaxing in his home city.

July 17, 2007 04:58:00 GMT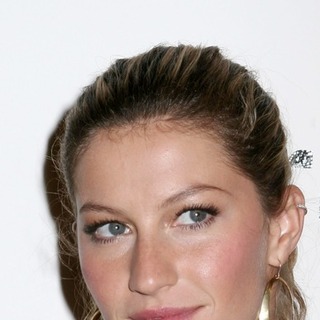 A supermodel, already acclaimed as the most famous and the highest-paid one in the world, is trying her hand at acting. Not in big screen movie as she did in "" (2004), the beauty is about to star in the upcoming music video for 's next song.

Gisele, who's claimed to be picky about the jobs she does, reportedly agreed to do the job after becoming friend with the music group's frontman, , upon meeting him when she helped promote his charity RED campaign by appearing in the adverts for free.