July 12, 2007 02:56:32 GMT

It's only with OK! magazine that and want to share details on their wedding. The newlyweds tell all, including the wedding dress, bouquet, the ceremony, the cake, the party and everything.

Wearing an estimated more than $75,000 wedding gown designed by Angel Sanchez, Eva revealed her feeling, saying "Every girl dreams of having a beautiful, romantic wedding. It was amazing to see it unfold after months of planning. We really wanted to create an experience for our guests. It was about them having fun."

July 12, 2007 02:19:29 GMT
loses her job, not as singer but as the spokesmodel for cosmetics giant L'Oreal.

Imbruglia signed a GBP100,000 contract in early 2002 to appear in TV and print advertisements for the beauty company, with famous slogan reads "Because I'm worth it."

July 11, 2007 08:49:53 GMT

Months after their shocking split, breaks her silence over ex-boyfriend Joel Madden and his most recent girlfriend , who's reported pregnant with his child. The singer-actress shares her feeling to Seventeen magazine in its August 2007 issue.

On dating him, Hilary said, "I was really happy in my relationship with Joel. I was with him from age 16 to 18. Those are important years. He's my first love, so I'll always care about him. But I definitely feel like a different person now that we broke up. And I DO feel happy!"

July 11, 2007 08:17:34 GMT

The Beckhams know the right timing. The couple, who's moving to LA in mere days, graces the cover of W magazine for its August 2007 issue. Guess what? Both and wife look so damn HOT.

Among the photo spread, some of them show the couple engages in raunchy poses, while the rest show either of them single posing. Famed photographer Steven Klein shot all the photos.

July 11, 2007 07:40:33 GMT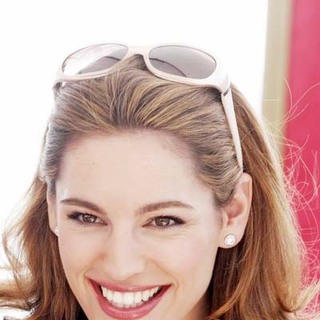 will heat the things up in the next series of the BBC1 show "Strictly Come Dancing". The BBC chiefs are in final negotiations to sign the English actress and model to appear in the next series of the British talent show.

"Kelly is about to sign on the dotted line to be in the show", a BBC source revealed. "She's perfect for the part and incredibly fit. She loves dance and trained at the Italia Conti Academy of Theatre Arts in London so she's a natural. She did minor cabaret appearances before she started working as a presenter."

July 11, 2007 06:59:32 GMT

This just in. kicks fiance Gavin Henson out from their Welsh home after reading a newspaper report he's cheated on her with another woman.

The very pregnant Welsh pop singer is said to feel devastated upon reading a weekend newspaper interview with shop girl Tracy Donnelly, who claimed she once enjoyed "drunken snogs" with the rugby player at a club.

July 11, 2007 06:12:32 GMT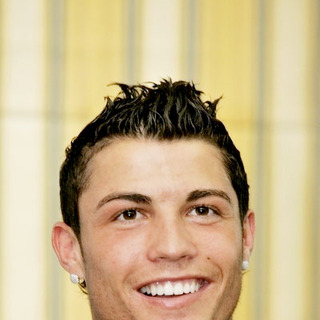 While his reported girlfriend gets busy denying report on her having an affair with Alan Smith, kept himself busy with celebration and new girl. The soccer stud was caught getting close and personal with Bollywood beauty Bipasha Basu before then was snapped kissing.

The twosome was attending the New Wonders of the World after party at Belem club in Lisbon, Portugal this past weekend, during which they were seen danced close and personal in its VIP lounge. Is Cristiano trying to seek revenge at Gemma? Or there is actually something going on?

July 11, 2007 05:14:36 GMT
scores a new fiancee. The widower got engaged to his real estate investor girlfriend Brooke Mueller after more than one year of dating.

Sheen, a Golden Globe Award-winning and Emmy-nominated Spanish American actor, was reported to pop the question on a Costa Rican beach, presenting Brooke with a $500,000 diamond ring.

July 11, 2007 04:38:27 GMT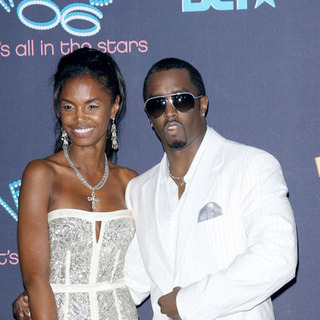 No more drama, and his longterm girlfriend Kim Porter are no longer together. A representative for the rap mogul confirmed the news on Tuesday July 10th.

Diddy and Porter both have been together for roughly ten years. They have three children together, a son named Christian Casey Combs and twin daughters, D'Lila Star and Jessie James. Diddy also has another son, Justin Combs, from a previous relationship. Reason for their split was not disclosed.

July 11, 2007 04:05:56 GMT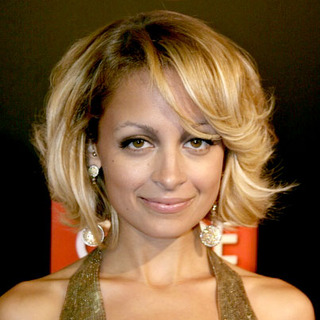 Lawyer for celebrity socialite paid a surprise visit to court Tuesday July 10th, one day earlier than it was scheduled before, to file a motion requesting a delay in the start date of the star's DUI trial, citing the key witness to the case will not be available to testify until August 5th.

According to the court documents filed by Nicole's lawyer Shawn Chapman-Holley, it is said that Dr. Terence Sean McGee, the drug expert retained to testify on the star's behalf, will be out of the country until August 5th. "His testimony will be critical to Miss Richie's case and there is no other expert retained by the defense who can testify in this regard," the filing read.

July 11, 2007 03:16:50 GMT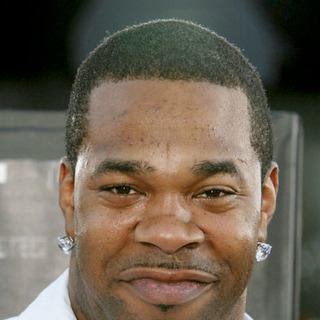 gave his defense attorney a big high five Tuesday July 10th, after a Manhattan Court judge rejected the prosecution's argument to consolidate four cases against him into just one. That was a big winning for him for sure.

Busta, accused of attacking two men, drink driving and driving with a suspended license, has been offered by Assistant District Attorney Harrison Schweiloch to have the drunken driving and suspended license cases combined which required him to serve a year in jail to cover all four cases.

July 11, 2007 02:42:50 GMT

adding one new profession into her resume. Yes, the actress is now a reverend. Acquiring her official certificate of an ordained minister last week online, she has just officiated one gay couple at Chateau La Rue, the bed-and-breakfast that she and husband run in Fallbrook, Calif. on their Oxygen network unscripted series, "Tori & Dean: Inn Love."

The same-sex couple, simply identified as Tony and Dex, was officiated last week. "I am now officially ordained. Yep, that's right ... Reverend Tori Spelling! I did it last week online and my official certificate is in the mail," Spelling wrote on her MySpace blog Monday July 9th.

July 10, 2007 09:20:30 GMT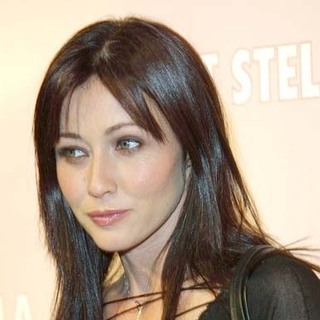 Christmas is still months away, but has had a brilliant idea on what to do that day, literally. The film actress and TV director, best known for her acting as Prue Halliwell in the TV series "Charmed", is teaming up with the ABC Family channel for a new project.

Shannen reportedly has signed on to star as the lead role in the network's forthcoming holiday film, "Christmas Caper". The TV movie will see the beauty portraying the role of Kate Dove, a professional thief who retreats to her hometown in Connecticut after a con goes bad and gets stuck baby-sitting her niece and nephew until their parents can make it home for Christmas.

July 10, 2007 09:17:01 GMT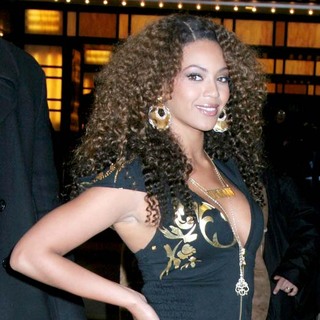 It turns out that two concert goers who were injured in one of ' gigs are not so unlucky after all. The diva paid the unnamed fans a visit in the hospital in a very secretive arrangement to spend a quality time with them.

The two fans who attended Beyonce's show had minor injuries after fireworks found its way to the audience spot with Beyonce witnessing all. The singer has since described the moment as very "unfortunate".

July 10, 2007 08:30:55 GMT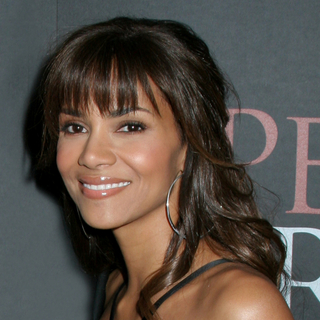 Age seems to leave no mark on . The movie beauty is chosen the World's Most Fabulous 40-Something Celebrity by In Touch Weekly magazine in its latest poll.

With her glowing skin, flat belly and guitar curves, Berry is credited to have "evolved into this woman that feels very confident in who she is" so said the magazine's editors.