February 13, 2008 08:02:17 GMT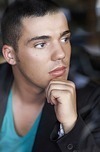 and Tim Campbell are dating, it has been confirmed.

Put an end to the months of chatter and speculation, the same-sex couple have finally come out of the closet and made it official that they're dating.

February 13, 2008 07:31:16 GMT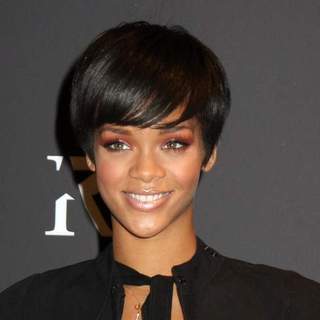 Giving no comment on the much-talked rumors that she's dating , has added fuel to the speculation after she was snapped getting close with the R&B singer at a post-Grammy party.

The two recording artists were seen "touching and whispering in each other's ears" at the EW post-Grammy party on Sunday, February 10, it has been reported.

February 13, 2008 06:39:16 GMT

The long circulated break up rumors have come to fruition, and have called it quits.

The celebrity couple were reported to have split up early last month. Speculation of their troubled relationship first arose when Monk canceled a scheduled appearance at Carols by Candlelight, citing "family reasons".

February 13, 2008 05:10:17 GMT

raised not only eyebrows but also concern when she was seen stepping out with notorious rocker Johnny Borrell at a London fashion party earlier this week.

The "Harry Potter" star reportedly met the frontman at a London fashion party and both of them got on so well that they went on together to two further events.

February 13, 2008 04:24:30 GMT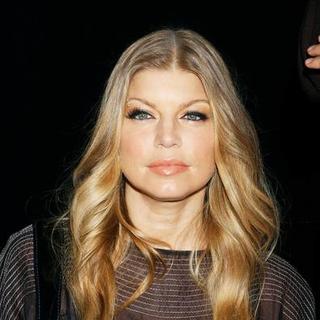 Set tongues wagging at the 50th annual Grammy Awards on Sunday night, February 10 when her dress appeared to show a baby bump thus prompted further speculation that she and fiance were expecting their first child together, in fact is not pregnant.

While neither of them commented on the heavy pregnancy speculation, Fergie's mother Terri Gore insisted that her daughter was not expecting, telling 's KIIS FM radio show Tuesday, February 12, "Nope, not at all. Did you see her at the Grammys? (She's) skinny, skinny, skinny."

February 13, 2008 04:00:18 GMT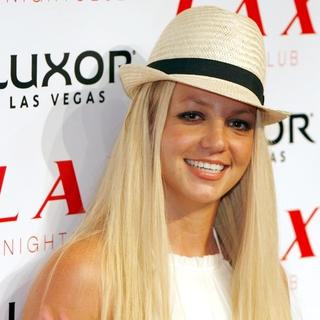 Is a media darling with her countless bizarre behavior, surprisingly turned a dance guru to youngsters when she instructed a kid's dance lesson at the dance complex she frequented.

The pop star was at the Millennium Dance Complex in North Hollywood on Monday night, February 11 when she surprised everyone by taking over the class of six aspiring young dancers between ages 4 and 7, instructed them to dance to 's classic songs.

February 13, 2008 03:15:06 GMT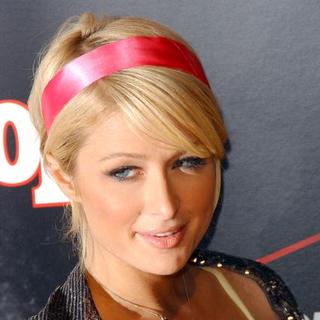 Was said to be "very upset and very disappointed" in his brother, Barron Nicholas Hilton, who was arrested for an alleged DUI, finally broke her silence on the unfortunate.

Paris, who was on her way to Vegas when she found out about Barron's run in with the law, commented "I am sad for my little brother. I hear he is doing OK. I am there for him and will be speaking to him in an hour or so, hopefully, to lend my support."

February 13, 2008 02:57:21 GMT

was busted for weed possession.

The rapper, a New Orleans native, was arrested in Meridian, Mississippi Tuesday, February 12 for possession of under an ounce of marijuana.

February 13, 2008 02:39:31 GMT
Another Hilton clan has landed in the gray-bar hotel. 's younger brother, Barron Nicholas Hilton, was arrested Tuesday morning, February 12 for allegedly driving under the influence.

The 18-years old Hilton was arrested at 8:04 A.M. after failing a field sobriety test and hit with the charges of driving under the influence and carrying a fake driver's license.

February 12, 2008 07:31:05 GMT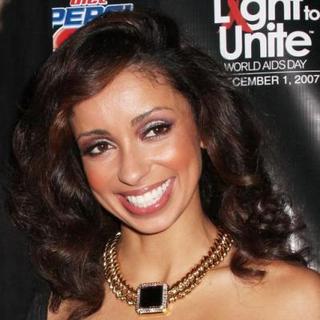 Professionally known as an R&B singer and songwriter, is making her Broadway debut soon.

The Grammy-winning recording artist, famous for her hit single "Case of the Ex" (2000), is set to take over the role of merry murderess Velma Kelly in the hit Broadway musical "Chicago". She's said to have signed on for a nine-week limited engagement at the Ambassador Theatre, beginning from May 12 to July 13.

February 12, 2008 06:55:40 GMT

Have been married since December 2003, and her husband reportedly are planning to adopt a child in addition to their two children together; daughter Apple Blythe Alison Martin and son Moses Bruce Anthony Martin.

Has revealed she's open to the adoption idea, Gwyneth said she preferred to adopt a child closer to her home in New York rather than having one from a developing nation. "We might get one from Brooklyn," the actress was quoted as saying. "No baby is more helpless than another baby. And I'm a New York girl."

February 12, 2008 05:15:22 GMT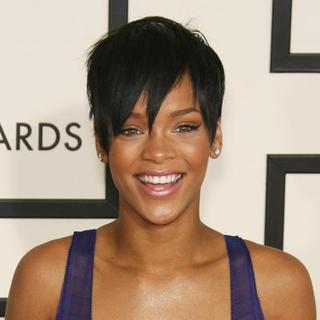 Winning her first Grammy ever, reportedly got into a fender bender on Sunday night, February 10 soon following the Grammy Awards celebration.

The singer was leaving the Island Def Jam party and on her way getting into her waiting SUV when before having time to leave another car veered off the road and smashed into her parked vehicle. Fortunately no one was injured.

February 12, 2008 04:53:33 GMT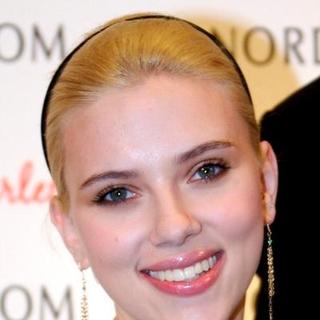 Notwithstanding with heavy media speculation, is not engaged to actor boyfriend . Not now at least.

Johansson has fueled rumors she is to marry Reynolds after she was spotted shopping for a wedding dress. Reports on that matter spiraled out of control on the Web on Monday, February 11 soon after she was seen at Los Angeles boutique Monique Lhuillier with her mother Melanie Sloan Johansson, reportedly looking at bridal gowns.

February 12, 2008 04:24:01 GMT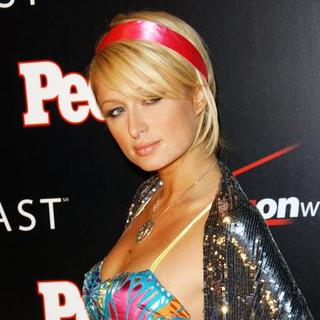 Former friends and had a huge bust-up at 's pre-Grammy party Saturday, February 9.

The two party-goers who used to be close friends both attended the music mogul's bash at Hollywood nightclub Avalon, but sadly were not happy to see each other.

February 12, 2008 03:42:16 GMT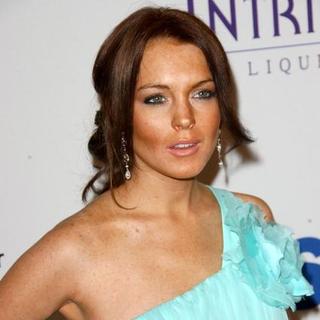 lends an ear to the world, literally. The actress-singer joins numbers of other Hollywood celebrities who willingly lend their names and images to a hearing loss awareness campaign.

Joins the likes of , , and for the cause, Lindsay strikes a pose for the Hear the World campaign, created to raise awareness about the importance of hearing, which was shot by singer-turned-photographer .