January 03, 2007 07:09:46 GMT
Now that and have settled the division of their assets, their divorce finally comes to a complete close.

The former couple, got divorced in June last year, has just reached agreement on how much money each is entitled to according to official court documents.

January 03, 2007 06:45:44 GMT
Both and his second wife Rachel Hunter are enjoying singlehood in the eyes of the law soon as the former husband-and-wife had their divorce finalized.

Details on when the divorce is finalized are being kept underwrap. The other matters concerning their settlement and custody issues over their two children Renee, 14, and Liam, 12 also remain undisclosed.

January 03, 2007 06:17:10 GMT
and go public. The twosome, who repeatedly denied that they are dating, have been spotted spending time together at a New Year's Eve party in New York. Dating or not dating, you decide.

Simpson and Mayer were spotted in the jewelry section of Barney's on Madison Avenue in New York. The hunk was reported buying a gift for the divorcee. They were spotted laughing and dancing in front of the jewelry case with Mayer holding Simpson's hand.

January 03, 2007 04:49:33 GMT
Though tabloid reports suggest otherwise, ' manager denied reports that the pop star passed out at Caesars Palace's Pure nightclub shortly after leading the New Year's Eve countdown, saying she just fell asleep.

"By about 1 o'clock, she was just done, so we took her out," the singer's manager Larry Rudolph, told The Associated Press Monday Jan 1st, insisting "She was not drunk. She was just tired and falling asleep."

January 03, 2007 04:26:25 GMT
Comic actor and his wife Viveca Paulson welcomed the arrival of their second child Saturday Dec 30th, 2006.

It's a boy, again, for the couple. The newlyborn, named Mattias Ferrell, was born just after 2 a.m., the actor's publicist has announced.

January 03, 2007 04:09:10 GMT
Now opens, the Leadership Academy for Girls. The school for disadvantaged girls, located in the small town of Henley-on-Klip, south of Johannesburg, was opened Tuesday January 2nd.

Not only the $40 million girls' school marked Oprah's fulfilled promise to former President Nelson Mandela six years ago, but also it gives more than 150 students a chance for a better future.

January 03, 2007 03:33:40 GMT
Speculation is mounting in Hollywood that and have called it quit. Not without reason, but such reports come to the surface when the couple spent holidays apart.

It was Star magazine, which first reported the split, claiming the singer and actress are officially over. Still according to the publication, the pair who has gone on many vacations together in the past, spent the holidays apart with Justin spent time at home in Tennessee surrounded by close-knit family while Diaz went skiing in Vail, Colorado.

January 03, 2007 03:06:12 GMT
So are they or aren't they? Rumor has it that has tied the knot with boyfriend while on holiday in Thailand on New Year's Day. Yet, while rumors are swirling, the British supermodel comes up with denial, claiming she and Pete had yet tied the knot.

Stuart Higgins, spokesperson for Kate Moss, denied that the marriage took place, saying "Contrary to various entirely false media reports today, there has not been any kind of marriage ceremony in Thailand. She is on holiday."

January 03, 2007 02:46:18 GMT
Golfer and his wife, , are expecting their first child ever. The baby reportedly is due this summer.

In an announcement on his Web site Saturday Dec 30th, Woods wrote, "As some of you know, today is my 31st birthday. I'll spend it quietly with family and friends, but Elin and I have more exciting news to share: We are expecting our first child together this summer."

January 03, 2007 02:42:21 GMT
It's over for and . This time it's true that the pop singer has ended her friendship with the hotel heiress, citing their being together has brought bad impact to her public image.

On their being estranged to one another it was first reported that the two females fought over a man who happened to be Brandon Davis. Their relationship then got worse as Spears was once reported hanging out with the hunk, which apparently made Paris furious and decided to ditch the singer and never heard of her again.

January 03, 2007 02:18:44 GMT
The good news came along the holiday season, of band is engaged to Aussie actress .

Monk's publicist revealed that Benji popped the question on Christmas Eve with a diamond ring from Neil Lane, saying "They are very excited and enjoying this time with family and friends."

December 30, 2006 07:38:03 GMT
, the retired NBA player and his wife, Juanita, filed for divorce Friday in a Waukegan, Illinois, courthouse after lived apart since February. They are now seeking joint custody of their three teen children, ages 18, 16, and 14.

The Chicago Tribune reported that in papers filed at the Lake County courthouse, the couple said their decision to divorce after 17 years of marriage was mutual and amicable. Court documents cite irreconcilable differences, and say the Jordans have agreed to a settlement on issues including property and debt, child custody and support, and parenting time.

December 30, 2006 03:24:15 GMT
Oscar winning actress, , and husband Danny Moder, a 37-year-old cameraman, are expecting their third child. The baby who is due to this summer is first reported in New York Post's Page Six column and was told by Julia's publicist, Marcy Engelman.

The couple were married in July 2002 at Roberts' home in Taos, N.M. and already have twins, Hazel and Phinnaeus.

December 29, 2006 22:28:29 GMT
As reported to US Weekly by Lou Taylor, 's manager, Niki and Burney Lamar, a NASCAR driver, have married Wednesday, Dec 27, 2006 at the Grand Colonial Hotel in La Jolla, California in front of 60 guests of their closest friends and families.

Met in Janury 2005 at a charity event, Taylor told US Weekly Magazine "I looked at Burney and said to myself, this is the guy I'm going to marry."

December 29, 2006 04:16:22 GMT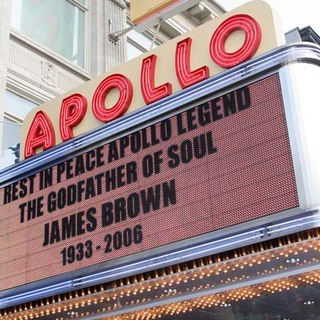 Thousands of fans gathered at the historic Apollo Theater in Harlem to bid farewell to the Godfather of Soul, . Outside the venerable theater, the marquee read: "Rest in Peace Apollo Legend. Godfather of Soul James Brown 1933-2006."

Billy Mitchell, the Apollo's manager of group sales and a theater historian, said that fans are expected from all over the country for the public viewing. Some fans turned up before midnight to get a spot in line, he said.