April 08, 2008 02:24:13 GMT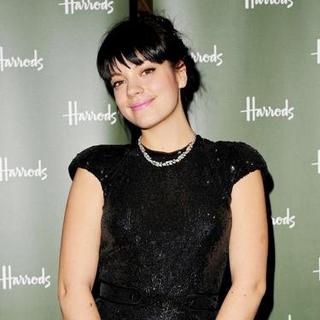 Has been the subject of media scrutiny due to her wild-partying habit, sent another shock to public when she exposed her breast during a chat show. The troubled pop star apparently exposed one of her breasts during a recording of her BBC Three chat show "Lily Allen and Friends," it has been claimed.

Allen was interviewing English stand-up comedian and comedy actor Patrick McGuinness, famous for starring in the BAFTA-nominated British sitcom "Phoenix Nights", when she is said to have exposed her right nipple and started to "play with it." "Lily and Paddy were both quite lively. They were sitting on the sofa and she pulled out her right boob. Everyone in the audience was doing a double take as Lily sat there with her breast hanging out," Rob Difrancesco who witnessed the moment told Digital Spy.

April 08, 2008 01:53:34 GMT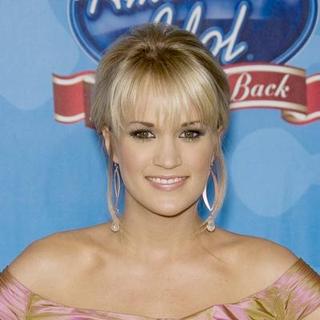 That and have split, it's no longer a secret. But that the former couple called it quits digital style, over text message, that was something new the country crooner has just revealed publicly.

Spoke about her romance with now ex-boyfriend Chase to Extra at the taping of "Idol Gives Back" in Hollywood Sunday, April 6, Underwood did reveal that she and the young TV star parted ways over text messages. "We're both fine. We broke up over text. It's like 'peace out,'" so she said.

April 07, 2008 08:49:13 GMT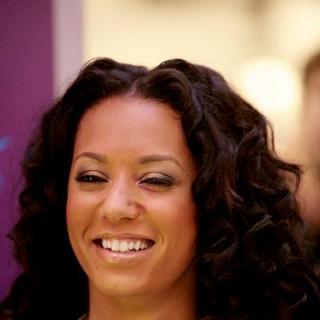 The ' Melanie Brown is set to expand her career on modeling. Reports say that she will be the new model and spokesperson for Scottish lingerie brand Ultimo. She replaced 's Sarah Harding who was the company's model last year.

Mel B's excellent profile in U.S. and fantastic figure are the main reasons she gets picked to become the new bra-girl for Ultimo. A source also revealed that Mel B's figure attracted not only men but also women, saying "She has a fantastic figure. She also appeals to men and women on both sides of the Atlantic so it is a clever move by Ultimo." Moreover, the source also claimed that Scary Spice's dance routine was the key for her great shape, "Dancing every night was great for her fitness."

April 07, 2008 07:29:09 GMT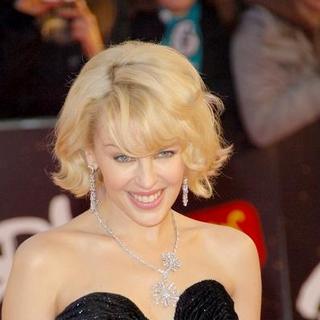 The battle is not over just yet for . The breast cancer survivor has openly admitted to Sunday Mirror that her fight against cancer is "not over," adding that there were fears the illness could have ruined her career.

Revealed in an interview with the Britain publication to mark her 40th birthday that her battle with cancer was ongoing and that checkups continued to occur, the Aussie pop songstress said, "It's not over ... the voyage doesn't end suddenly. That's why it's so difficult to talk about it." She, nevertheless, said she had been touched by the kindness of others around her during the tough time.

April 07, 2008 07:10:29 GMT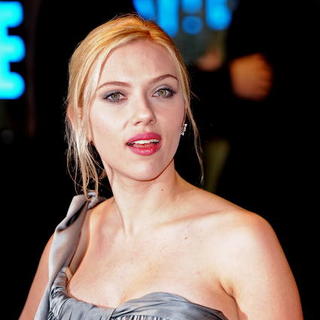 and are heading for splitsville, it has been claimed. Rumor has it that the couple are going through a "rough patch" as the 24-year-old actress won't rush down the aisle anytime soon and instead prefers to focus on her acting career.

"Scarlett and Ryan have hit a rough patch after he dared to broach the subject of marriage and kids," the Daily Mail quoted a source as saying. "Scarlett is younger and has no desire for a husband or family just yet. She is very much focused on her career and is filming three movies back-to-back this year."

April 07, 2008 06:35:50 GMT
Is moving on from her recent split from , is continuing to make her mark on the Hollywood social scene with rumors she is romancing presenter . Not without reason, but speculation of a romance was abuzz soon after the couple were spotted in the same car this past weekend.

Monk and Seacrest were seen leaving L.A. Foxtail nightclub in the same car this past weekend. Both of them were seen leaving the scene in the backseat of a car, sitting close one to another.

April 07, 2008 05:05:20 GMT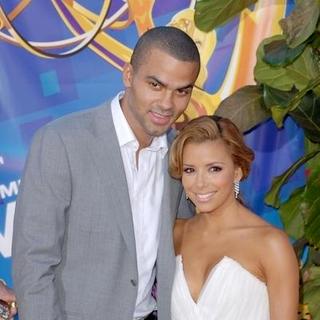 is on the right side over reports which were made public by X17online that he has cheated on his actress wife with French model Alexandra Paressant. The site has on Friday, April 4 issued an apology to the basketball player over its accusation that he had an affair with Paressant after he married Eva.

Back in December 2007, X17online published several reports regarding the apparent affair Tony had with Paressant. The site, furthermore, even claimed to have an with Paressant who by the phone claimed that she hooked up with the San Antonio Spurs star in Paris in September, and then again in Texas in October.

April 07, 2008 04:51:48 GMT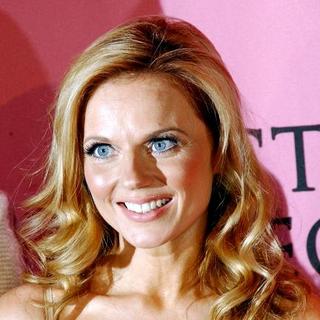 One of the is not single anymore as it was reported that she has found a new love. Reports say that Geri is dating Ivan 'Flipz' Velez, a dancer whom she met during the Spice Girls reunion tour. Ivan was working as the dance choreographer for the all-girls band.

Gery and Ivan were very close while working on the Spice Girls tour, but it was not until the end that things started to heat up between them. A source said that after the tour ended and they were separated, Geri started to miss Ivan a lot and decided to visit him in Los Angeles. "Geri and Ivan met on the tour and were working very closely together. Towards the end, it began to heat up and turn into something more. She found she missed him after the tour ended in February, so she flew out to Los Angeles to be with him," so said the source.

April 07, 2008 03:56:52 GMT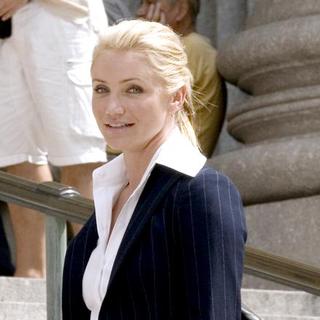 Recently claimed to be feeling happy with her single status, sparks another romance rumor after she's been reported to be dating movie hunk . The twosome reportedly have been enjoying a string of secret dates.

Cammy and Butler are said to have been on three dates in just ten days. They recently were seen at Teddy's Bar in the Roosevelt Hotel, where an onlooker claimed, "there was a lot of thigh and arm touching which got more progressive as the night went on".

April 07, 2008 02:58:13 GMT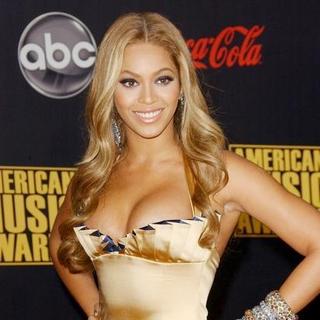 Speculation is still mounting on a supposed wedding of and longtime boyfriend . And while people are busy guessing, new rumor surfaced by the hour that the couple are about to make their marriage public during the hip hop mogul's "Heart of the City" joint concert with .

MediaTakeOut, the first to disclose that matter, claimed to have heard whispers that Blige and Jay-Z will have a special guest at their "Heart of the City" concert in Houston on Thursday night, April 10 who's Beyonce herself. It is said that during the tour stop in Houston, which is Beyonce's hometown, the pair will officially come out as husband-and-wife.

April 07, 2008 02:42:18 GMT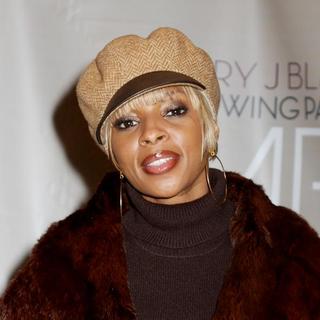 No mention of a marriage had been made just yet by either or despite heavy media coverage on their supposed wedding. Should the couple are really married, it seems the only person willing to make it public is who sent her congratulation to both music stars publicly.

Multiple news media and sources say that the celebrity couple married at Jay-Z's New York apartment on Friday, April 4. And while there has been no official word, Blige wasn't quite so tight-lipped, sent her congratulation at the Greensboro, North Carolina stop of her "Heart of the City Tour" on Saturday night, April 5.

April 07, 2008 01:57:41 GMT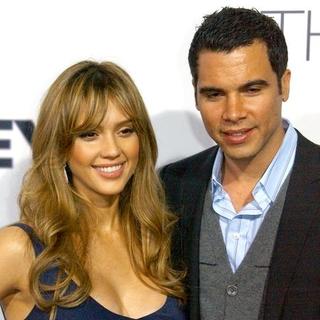 Report on planning to hold baby shower over the weekend was proven true. The expectant actress has on Sunday, April 6, held a baby shower at the Ever After Teahouse in Studio City with some of her celebrity friends were seen attending the bash.

There were reportedly 35 people attending the shower, including Alba's sister, fellow movie stars and , and also socialite Kim Kardashian, who got the momma-to-be "stuff from my store, Smooch" as gift. Alba, according to E! News, arrived at the scene at exactly 1:30 P.M. She was seen wearing a long black dress, black glasses, hair down. She was hustled in via side entrance. The guests, elsewhere, began arriving for the shower at about 1 P.M.

April 05, 2008 06:49:10 GMT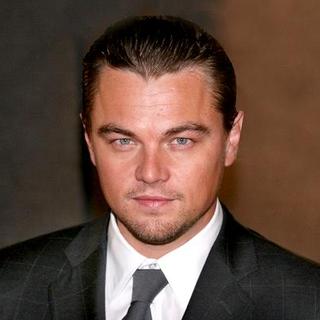 Being an active campaigner for a green world, gets serious with his environmental care as the 33-year-old actor reportedly has just bought an eco-friendly apartment. The apartment is a luxurious building called Riverhouse which is located in New York City. The purchase of the apartment was confirmed by Christoper Daily, the president of Sheldrake Organization, the building developer, on Friday, April 4.

The apartment features are definitely eco-friendly as the 264-unit condominium glass tower has a 24-hour fresh filtered air system, low emission paints, an overview looks of the Hudson river, a water treatment facility and rotating solar panels. Besides, it also has other common features for an apartment, such as an indoor 50-foot lap pool, media cafe, fitness center and landscaped terrace but it also has another special feature, a dog spa.

April 05, 2008 06:12:13 GMT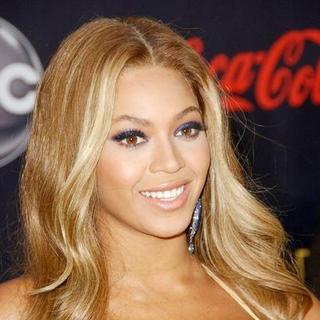 The wedding is on, it has been claimed. and have tied the knot Friday, April 4 in New York.

There has yet official confirmation issued by the newlyweds themselves and their people. A source close to the couple, nevertheless, has confirmed to People the wedding "happened earlier this evening. Jay wanted it to be a really private affair-close friends and family."

April 05, 2008 04:40:20 GMT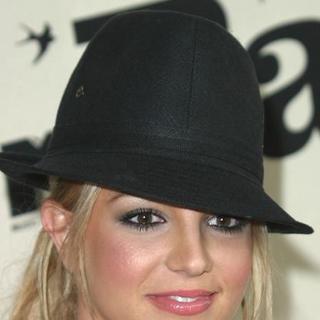 It appears that is attempting to take her sober life into a higher level. While talk is heating up on the possibility of her making a return to CBS' "How I Met Your Mother," it is also reported that she as well is set to launch her own line of children's clothing.

Set the record straight on question whether Britney will make another appearance on "How I Met Your Mother," the sitcom's executive producer Carter Bays told the Associated Press Thursday, April 3 that the pop star is always welcomed for another cameo in the series. "We always said, 'You know, if her character pops, we'll bring her back,'" Carter said. "I thought she was great. I was very proud of that episode."