April 29, 2008 02:10:01 GMT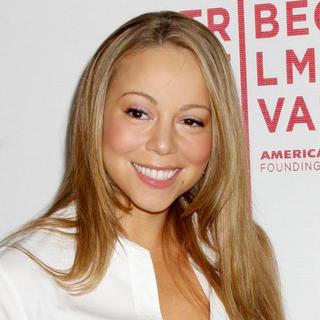 Playing it coy when it comes to their supposed romance, it appears that and have brought their love life into the next level. Both of them have sparked engagement rumors after the record-breaking songbird was spotted sporting a ring on her left finger.

Is busy promoting her latest album "" Mariah took time to attend the after-party for her latest film "" at Cadillac Lounge at Tenjune on Saturday night, April 26. She, as reported by People, was seen staying close to Cannon who was at her side from 8 P.M. to about 10:45 P.M. in Tenjune's VIP room. Both of them, moreover, were also seen holding hands.

April 29, 2008 01:53:26 GMT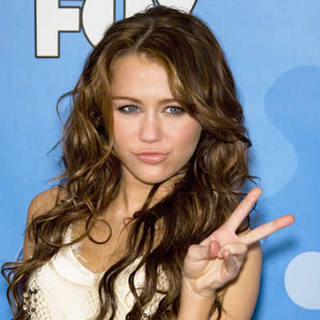 Notable photographer Annie Leibovitz has defended her shots of for the June 2008 issue of Vanity Fair magazine, labeled the controversial pics as "simple" and "beautiful," yet felt "sorry that my portrait of Miley has been misinterpreted." Prior to Leibovitz, U.S. TV network Disney Channel which broadcasts Miley's series "Hannah Montana", also defended its starlet, saying "Unfortunately, as the article suggests, a situation was created to deliberately manipulate a 15-year-old in order to sell magazines."

As for Leibovitz, the renowned celebrity photographer issued a statement Monday, April 28, saying "Miley and I looked at fashion photographs together and we discussed the picture in that context before we shot it. The photograph is a simple, classic portrait, shot with very little makeup, and I think it is very beautiful." She however went on adding, "I'm sorry that my portrait of Miley has been misinterpreted."

April 28, 2008 04:34:22 GMT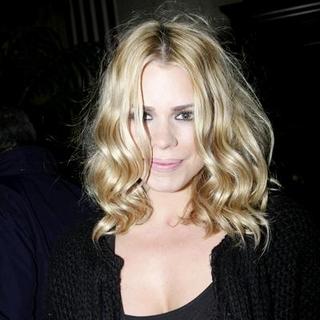 First came the engagement which was followed by a wedding. And here it comes the pregnancy news. , according to news media, is pregnant with husband Laurence Fox's child.

Rumors of a pregnancy hit Piper after she's been spotted sporting an apparent baby bump while on holiday in Mauritius last week. Neither Piper nor Fox officially confirmed the pregnancy reports just yet, but a source close to the family has revealed to the Sun that Piper indeed is around three months pregnant.

April 28, 2008 03:40:39 GMT
was in and out of jail. The Grammy-winning songbird, whose private life and battle with drugs have overshadowed her recording success, was released from police custody Saturday, April 26 just one day after being held for allegedly head-butting a man at a bar earlier in the week.

Amy voluntarily reported to a London police station on Friday, April 25 to be quizzed after allegedly head-butting a man outside a London pub during a wild night out. A 38-year-old man filed a lawsuit against her, alleged he was "headbutted" by the British singer after trying to hail her a cab at 3:20 A.M. on Wednesday, April 23.

April 28, 2008 02:35:54 GMT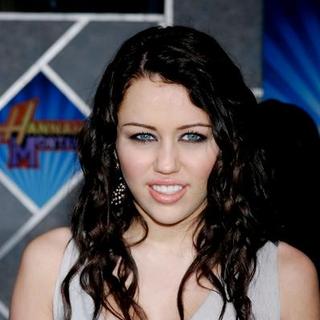 While has openly revealed her regret over her racy pictures for Vanity Fair magazine June 2008 issue, the Disney Channel was quick to show some support for its sold-out starlet. The U.S. TV network which broadcasts Miley's series "Hannah Montana" said, "Unfortunately, as the article suggests, a situation was created to deliberately manipulate a 15-year-old in order to sell magazines."

Miley is a popular Disney star with the hit "Hannah Montana" series and "Best of Both Worlds Concert," which became a top-selling live show, 3-D concert film and album. And just last week, Disney Book Group announced that the starlet has signed a seven-figure book deal to write a memoir about her journey to stardom. The book is scheduled to hit bookshelves spring next year to coincide with the premiere of the "Hannah Montana" feature movie, also titled "Hannah Montana."

April 28, 2008 02:06:06 GMT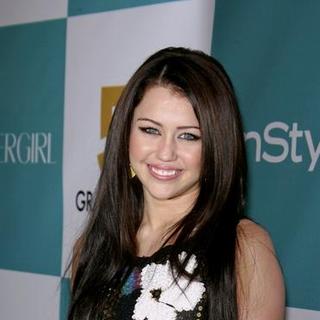 Another day, another raunchy pictures scandal for . Following her latest racy pics which were leaked online last week, the young actress-singer provoked another concern and talk with her provocative pictures in the June 2008 issue of Vanity Fair magazine.

For the issue, on sale in New York and Los Angeles on Wednesday, April 30 and nationwide May 6, Miley posed for celebrity photographer Annie Leibovitz. She was photographed posing provocatively over her right shoulder, her back nude and breasts covered by her arms and shimmery fabric. In a caption with the image, the "Hannah Montana" star was quoted as telling the publication, "I think it's really artsy. It wasn't in a skanky way. Annie took, like, a beautiful shot, and I thought that was really cool. That's what she wanted me to do, and you can't say no to Annie. She's so cute. She gets this puppy-dog look and you're like, 'OK.'"

April 26, 2008 06:37:30 GMT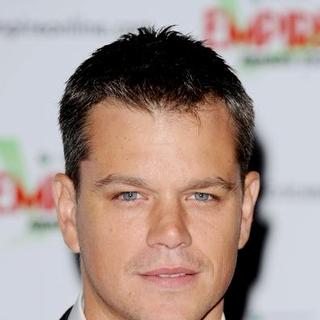 Doing good deed for others is their intention. and some fellow celebrities are cashing in on their fame, donating their used baby items to Johnson's Celebrity Hand-Me-Down Auction. The cause, which will be kicked off on April 29 and ended on May 9, will benefit such charities as March of Dimes, Save the Children, Zero to Three and Baby Buggy.

The celebrity baby items which are being auctioned off at Johnson's Celebrity Hand-Me-Down Auction, at , among others include diaper bag, beachwood high chair, car seat, Adidas track suit outfit, and baby products. "It is important to pass certain things on from one generation to the next," said Elisabeth Hasselbeck who's among the famous parents donate their used baby items to the online auction. "I still have a children's bracelet that my mother gave to me, which I will pass on to my daughter one day. There is something priceless about having certain things around you which tell a story."

April 26, 2008 04:29:40 GMT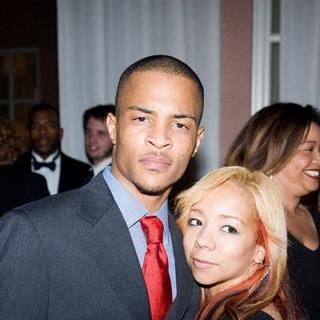 Waiting in anticipation for the arrival of their another son together, and longtime girlfriend Tameka Cottle are heading to the altar soon. The pair, as claimed by MediaTakeOut, are planning to tie the knot this summer.

MediaTakeOut was told by an insider that Tameka, who was a member of the multi-platinum R&B female group , "is preparing for the [event]. It's going to be small and intimate, but still very classy." The insider also confirmed that the wedding will supposedly take place in August after Tameka gives birth to the baby.

April 26, 2008 03:54:43 GMT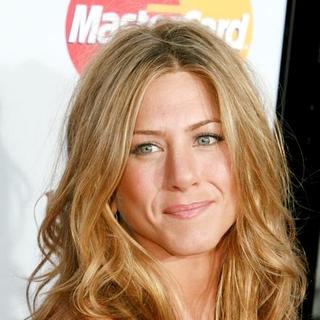 Is one of the celebrity endorsers of Smartwater, is having her latest ad for the brand being leaked to the net. The new ad, which is the actress' second ad campaign with the Glaceau brand of water, was shot by photographer Craig McDean and took place at a lake in the L.A. area.

Aniston could be seen in the ad plays with a paper boat at a Los Angeles lake. The ad copy reads, "I love the reflection of water ... But what I drink is a reflection of me." The ad, per E! News, will run as two-and four-page magazine spreads as well as on billboards nationwide.

April 26, 2008 03:11:08 GMT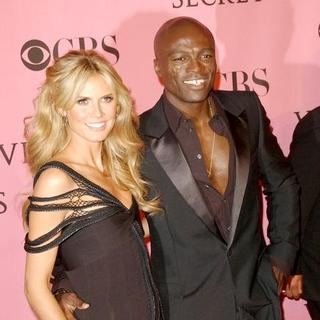 Renewing wedding vows is an always for and . The couple have openly revealed to In Style magazine's May 2008 issue that they have renewed their wedding vows every year on their anniversary since they first tied the knot in 2005.

Klum and Seal admitted to have always renewed their wedding vows with the same minister who married them and also having the same beach where the original ceremony took place in Costa Careyes, Mexico as the venue. They, furthermore, told the publication that renewing their wedding vows will help them to focus "on why we got married" in addition to "set a good example ... for the kids."

April 26, 2008 02:48:27 GMT
A night out partying brought and boyfriend a legal trouble. The couple reportedly are facing legal problems after running over a paparazzo's foot in Los Angeles.

Paris and Benji were seen enjoying their time at the uber-trendy Foxtail nightclub with fellow celebs and Benji's twin brother Joel Madden, as well as Paris' sister on Thursday night, April 24. The pair found themselves being swarmed by paparazzi as they made their way out of the nightspot by car, with Benji at the wheel. It was during that time that Benji accidentally drove over one photographer's foot.

April 26, 2008 02:04:15 GMT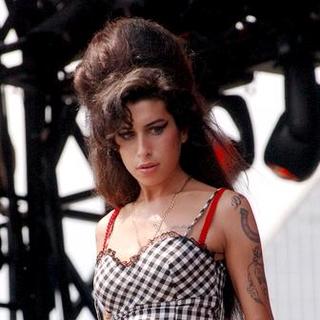 The meltdown continues. keeps going from one low to another. The troubled singer was arrested on Friday afternoon, April 25 following reports that she head-butted a man outside a London pub during a wild night out.

Amy voluntarily reported to a London police station on Friday where she was expected to be quizzed on the alleged head-butting incident, and was arrested. Police didn't directly confirm that she was in custody, they instead simply said a 24-year-old woman was being held on suspicion of assault. British authorities don't usually name suspects until they have been charged.

April 25, 2008 09:24:56 GMT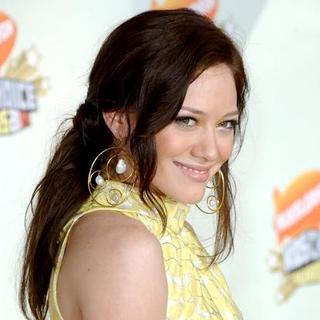 Talks have been abuzz since it was confirmed that the remake of "Beverly Hills, 90210" is on the work. Its original cast, including , have expressed their desire to make a comeback to the highly anticipated new series and while there have yet official words on who will star in the spin-off, rumors on the street say has been offered a starring role by the series producers.

Kristin Dos Santos of E! News has claimed to have been exclusively told by sources connected to the series that "producers for the CW's 90210 remake have reached out to Hilary to offer her a starring role in the series." Still according to the sources, "Hilary's potential character is that of Annie Mills" which Kristin previously described as a Beverly Hills High student who is into theater acting, just like her predecessor.

April 25, 2008 08:05:20 GMT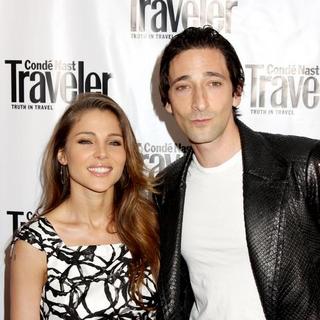 and his actress girlfriend , apparently, are taking their love relationship one notch higher. The couple, according to friends, are about to exchange wedding vows in Spain in 2009.

Brody and Elsa have been dating since 2006 and they even share a New York home. However, it was not until recently that wedding talks started to surface as the Spanish actress was snapped sporting a gold ring on her engagement finger last week.

April 25, 2008 07:50:23 GMT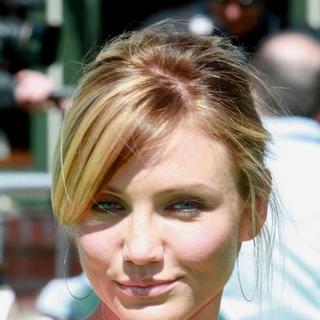 Much contrary to recent reports, is not hospitalized. Representatives for the actress have denied she's hospitalized with stress following her father's death last week.

On Wednesday, April 23 reports surfaced that Cammy was under medical attention with stress following her father's death of pneumonia on April 15. , who's in the same scene with Cammy in the comedy-romance "", was the first to broke the hospitalization issue during the film's premiere Monday night, April 21 in London, U.K.