July 14, 2008 03:17:30 GMT

Trying to act as true friends, actors , , and five other crew members of the biography drama flick "" were arrested by police officers outside Stray Cats bar in Shreveport, L.A. early Saturday morning, July 12. They were all charged with interfering with police, a misdemeanor.

The arrest occurred at 2 A.M. after the co-stars and crew members tried to intervene officers who were attempting to arrest one of their entourage, 29-year-old Eric Felland, a lighting technician, for public intoxication and resisting arrest. The actors, according to the Shreveport Times, allegedly put up such a fuss that the police at the nightclub had to call for backup.

July 14, 2008 02:45:39 GMT
Is a father for one more time, was on hand to witness the birth of his twins Saturday night, July 12 at the Fondation Lenval hospital in Nice, France. Not only the movie hunk was there by 's side when the doctor performed the caesarean section on her, but also he lent a help, cutting the babies' umbilical cords.

Jolie's obstetrician, Dr. Michel Sussmann, told the press that since the caesarean section was an epidural, the actress was awake, speaking and laughing. She and Pitt "were talking, they were together," during the birth. "They were happy," said Sussmann.

July 14, 2008 02:10:30 GMT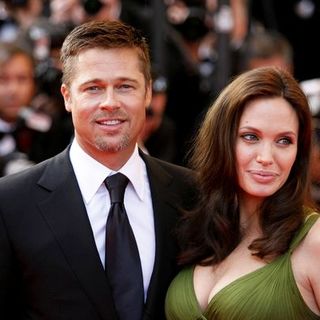 The long wait is over, finally. The long awaited twins of Hollywood power couple and have been delivered. The movie actress gave birth to a boy, Knox Leon, and a girl, Vivienne Marcheline, by caesarean section at about 6 P.M. on Saturday night, July 12.

Confirming the news to People, the Fondation Lenval hospital in Nice, France, where Jolie gave birth claimed that baby boy Leon weighed 5.03 lbs at time of birth, whereas Vivienne weighed 5 lbs. Both of them were born one minute apart.

July 12, 2008 06:37:34 GMT

Picture speaks louder than words. Despite a denial issued by of an alleged romance with , a picture has surfaced on the net showing them swapping spit.

Talks have been heating up soon after Sienna ended her romance with then boyfriend that she and Getty, a married man and father of four children, embark on a secret romance. Both of them were reported to have become close to one another in the past three months.

July 12, 2008 03:28:53 GMT
Is at his 58 of years age, keeps expanding his clan, adding one more brood into his family. The musician, first came to fame as the lead vocalist of rock group , is a father for the fourth time when his second wife Meabh Flynn gave birth to a baby boy last week.

Gabriel announced the birth of his son on his website. The infant, called Luc, was born on Saturday, July 5. He weighed in 7Ib 2oz. The posting on his website furthermore revealed that "mother, father and baby brother are all doing well, and requests that any congratulatory flowers people may contemplate sending be left to grow in the ground for all to enjoy."

July 12, 2008 02:52:49 GMT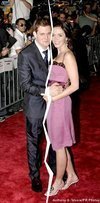 It's been three years that they've been dating and now and are calling it quits. The British actress and the Canadian singer have ended their relationship, it has been confirmed.

While neither of them issued a statement on their separation, a representative for Buble tells Perez Hilton, "Sadly, after three years, they have parted ways. They are both extraordinary people with huge talent. Let's wish them well." Though so, both of them will "remain friends," the representative added.

July 12, 2008 02:21:38 GMT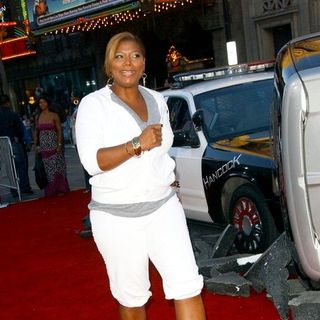 's vacation turned into a disaster when she was injured during a motorcycling accident. The rapper-turned-actress was enjoying a vacation in St. Thomas, Virgin Islands back in May when the unfortunate occurred.

The National Enquirer, the first to report the accident, claimed that Latifah rented a scooter and was touring the scenic countryside when she lost control of the bike and "went flying." A source told the tabloid, "She's lucky she wasn't killed. Fortunately, there weren't any cars or other scooters behind her when the accident occurred."

July 11, 2008 07:51:25 GMT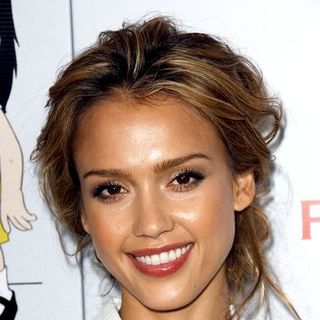 Originally declined all magazine offers to sell the first pics of her baby, finally has a change of heart. The new celebrity mother has agreed to sell pictures of baby daughter Honor to OK! magazine for $1.5 million, TMZ reports.

The deal, still according to TMZ, "consists of pictures of the baby now, and one other "event" - Christmas, Thanksgiving, vacation, etc." Honor Marie Warren is said to be "adorable" and her pics taken this week are "so cute."

July 11, 2008 07:07:45 GMT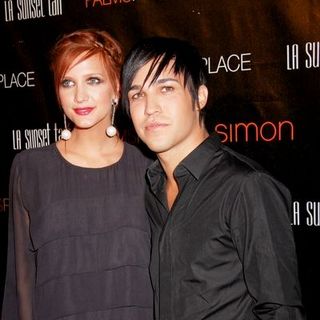 How months long she's been carrying her baby, it's not confirmed yet. But her singer hubby has shared her pregnant wife 's cravings. The singer revealed on 's KIIS-FM radio show Thursday, July 10 that his singer wife is craving green olives and pickles.

"Green olives on everything!" Wentz said in a statement. He then continued claiming his wife's cravings as "anytime kind-of-thing. You always have to be ready."

July 11, 2008 06:26:21 GMT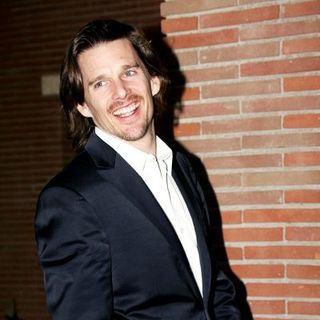 A confirmation was soon issued by a representative for now that reports on his hush hush nuptials have been all over the net. To US Weekly the representative confirmed the actor married his former nanny Ryan Shawhughes last month.

"They were married last month in NYC," so said the representative. "No further details are available." Though so the representative did confirm that both Hawke and Shawhughes are "thrilled".

July 11, 2008 05:06:47 GMT
The Hansons are having their clan expands. Isaac Hanson, the oldest of the pop rock band , is a father for the second time. The singer and his wife Nicole "Nikki" Dufresne celebrated the birth of their second child, a baby boy, in the family's hometown of Tulsa.

The newborn infant, named James Monroe Hanson, was born on July 1 and weighed in at 8 lbs., 11 oz. He will simply be called Monroe.

July 11, 2008 04:28:24 GMT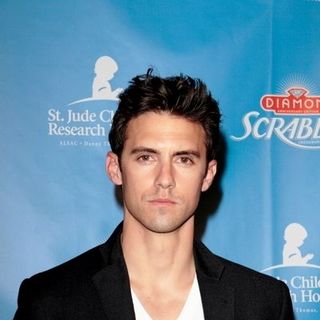 Always play it coy when they are asked about their love relationship, it appears that and are bringing their romance into the next level. The thing between the celebrity couple is getting more serious as the actor has been spotted ring shopping and thus prompted engagement speculation.

In Touch Weekly reported that Milo has recently told a friend of his that he wants to propose to Hayden later this year despite the fact that she's still 18 years old. The friend informed the publication, "Milo was looking at rings in late June. He really likes Cartier and intends to spend around $200,000."

July 11, 2008 03:17:10 GMT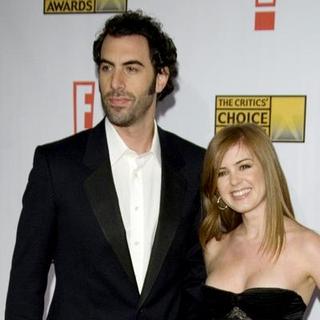 They have had one daughter together and initially planned to walk down the aisle summer later this year. It was an unfortunate though that and his baby's mother have been forced to postpone their wedding plans over religious issues.

The delay, according to reports, is triggered by the fact that Isla has found it hard to convert to Cohen's faith of Judaism, which is applied strictly in the actor's family. A source close to the couple revealed, "Isla was supposed to spend her time after giving birth hard at work on her Torah studies, and that's gone far slower than expected."

July 11, 2008 02:40:43 GMT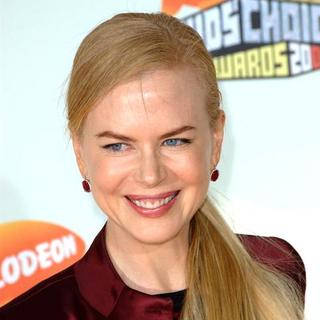 Gave birth to her first biological child, daughter Sunday Rose Kidman Urban earlier this week, has received "a room full of flowers" to congratulate her on the birth of her baby. Her then husband reportedly was among the first people who sent her flowers as a congratulation.

The actor is said to have sent enough flowers for the whole maternity ward as an expression of good wishes to her and her musician husband . Nicole "has had hundreds of bouquets of flowers from well-wishers," a source revealed to The Daily Mirror, adding that "Tom was one of the first people to get in touch and he sent her enough flowers to fill a room."

July 10, 2008 09:38:01 GMT

Rumor has it that is pregnant with her second child with actor husband . Amidst heavy rumors on that matter, the National Enquirer claimed the actress is set to give birth next year.

"A few days before the Fourth of July, Jen began calling close pals with the news that she was pregnant again. Jen said she's three months along - and she and Ben are ecstatic," a source told the tabloid. "She and Ben are still deciding whether they'll ask the sex of the child," the source added.