August 30, 2007 05:05:04 GMT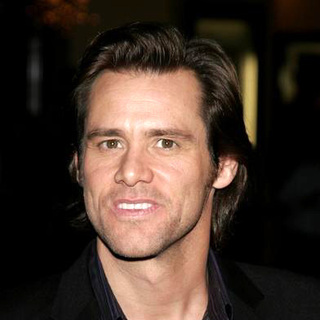 has posted a video of public service announcement (PSA) message in the video-sharing website YouTube on Tuesday August 28th, in which the actor-comedian is urging Americans to join a global campaign for the freedom of Myanmar's democracy icon Aung San Suu Kyi who has been confined by the Burmese government for 11 of the last 17 years.

Speaks out on behalf of the Human Rights Action Center and the U.S. Campaign for Burma, Carrey could be heard in the posted PSA saying, "Even though she's compared to a modern-day Ghandi or Nelson Mandela, most people in America still don't know about Aung San. And let's face it: the name's a little difficult to remember. Here's how I did it: Aung San sounds a lot like 'unsung,' as in unsung hero. Aung San Suu Kyi is truly an unsung hero."

August 30, 2007 04:26:30 GMT

New couple alert, and . The R&B sensation is dating the white man actor, it has been reported.

The twosome has been spotted together several times and is reported to have a romantic meal in Beverly Hills restaurant Kate Mantilini on Tuesday August 28th. And while none of them come out with official confirmation concerning the speculation, it is widely believed that they've been together for a few months and are taking it "slow."

August 30, 2007 03:51:14 GMT
The contestants on this season's "Dancing with the Stars" is ranging from actress, supermodel, and singer to businessman, race-car driver and boxer. The official cast of the ABC's reality show has been revealed on Wednesday's "Good Morning America."

Among those to be doing the cha cha cha are Scary Spice aka Melanie Brown, actress-singer Sabrina Bryan, race-car driver Helio Castroneves, Mark Cuban, the owner of NBA's Dallas Mavericks, "Beverly Hills, 90210" actress , and supermodel just to name a few.

August 30, 2007 03:17:55 GMT
Should we blame for 's suicide attempt? The British comedian doesn't think so though, telling Access Hollywood he was not to blame for triggering the Hollywood actor's suicide bid.

Coogan's former lover seems to be in no doubt that Owen's alleged battle with drug addiction is a result of his friendship with Coogan whom she said having a hard-living party lifestyle. "Under normal circumstances I would not comment but I care too much about Owen. I went through it with Steve. I was just out of rehab and he was right there with the drugs. I tried to warn Owen. I tried to warn his friends. I hope from the bottom of my heart that Owen stays the hell away from that guy," The Daily Mail quoted Love as saying in an interview.

August 30, 2007 02:52:46 GMT
Let's cooking with . The mother of two who has just jumped on the perfume bandwagon is now about to have her own cooking show. What a nice jump.

Paltrow, known as macrobiotic enthusiast, will take a two-month tour of Spain with chef Mario Batali, cooking and sampling the local delicacies as cameras following their every move.

August 30, 2007 02:13:17 GMT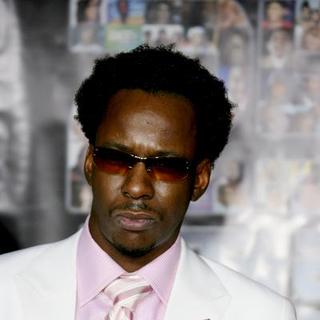 Let the frenzy begins. The court battle over spousal support and custody issues between former couple and of their daughter, 14-year-old Bobbi Kristina, is getting worse in recent months.

In a new legal papers filed July 2nd, Brown says "Since Whitney has been awarded sole legal and physical custody of Bobbi Kris, she has attempted to eliminate me from Bobbi Kris' life." He then goes on stating, "I did all I could to see my daughter ... I also paid approximately $10,000 for Whitney and Bobbi Kris to live in a nice hotel while Whitney was going through rehab ... I basically lived out of my car."

August 29, 2007 09:41:04 GMT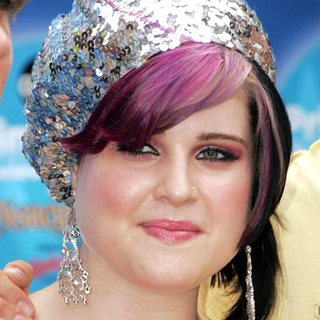 Put to rest rumors on her dating singer , has at last let slip the identity of her boyfriend.

Denied rumors she was spotted kissing McCoy at the Reading Festival in England at the weekend, Kelly said "Travis is just my friend. Seriously, I've got a boyfriend. He's called Jarred Corbell and he's in a band. He's lovely."

August 29, 2007 09:26:20 GMT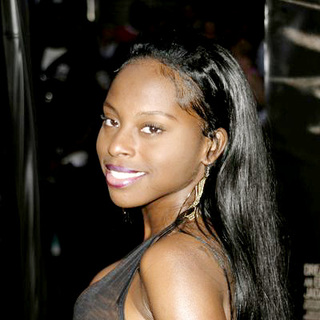 Troubled rocker remained behind bars as her bid for freedom was denied by a Manhattan Supreme Court justice Monday August 27th.

The Brooklyn native filed suit against the Correction Department on Monday, claiming that a judge's decision to lock her up for alleged probation violations was "arbitrary" and "unlawful." The New York Post reported Brown claimed in her court filing that she is "suffering greatly" at Rikers Island prison.

August 29, 2007 08:41:07 GMT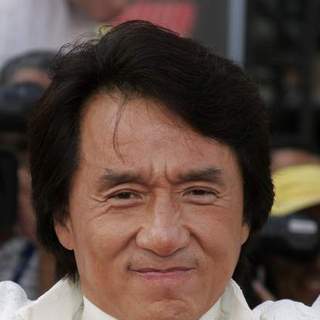 injured himself, but is now okay. The action movie star re-injured his back while filming his latest film project "" in China last week.

In his Web blog, the martial arts expert said he aggravated an old back injury when shooting a scene that required him to throw someone upward for his first collaboration with . He said the unfortunate caused him to be "in excruciating pain" when he woke up the next day, and "could barely get myself out of my bed."

August 29, 2007 08:01:32 GMT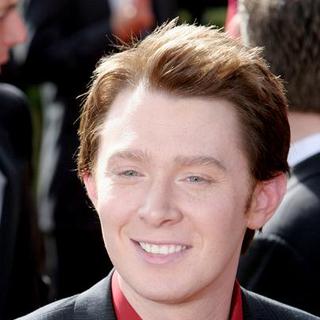 Are our American idols smarter than a 5th grader? We'll soon find out as and are among the celebrity contestants to compete on "Are You Smarter Than a 5th Grader?" during the November sweeps period.

"Are You Smarter Than a 5th Grader?" is an American quiz game show on FOX which games are played by a single contestant, who attempts to answer ten questions plus a final bonus question. Content is taken from elementary school textbooks, two from each grade level from first to fifth. Every correct answer will increase the amount of money the player banks, and a maximum cash prize of US$1,000,000 can be won.

August 29, 2007 07:42:34 GMT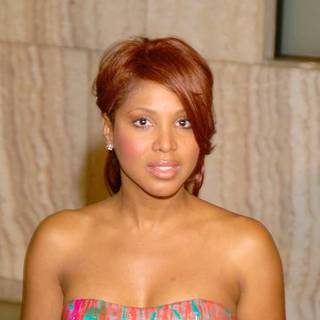 Contrary to heavy media reports, has officially confirmed she's not battling breast cancer.

Responded to the false reports, the R&B singer-songwriter issued a statement to "Access Hollywood" Tuesday August 28th, saying "There has been a rumor circulating that I have been diagnosed with breast cancer. After feeling something uncomfortable in my left breast, I went in for a screening. I was very fortunate that they did not find anything and I am in great health. However, I encourage women to take their annual tests and suggested precautions to prevent this disease that continues to affect so many women."

August 29, 2007 07:04:18 GMT

is back on the market. The Canadian actress is back on the single saddle again after reportedly broke up with boyfriend Sean Avery after almost two years together.

OK! magazine reported it was Cuthbert who ended the relationship several weeks ago. Still according to the publication, "Sean didn't appear to be brokenhearted about the breakup when he was spotted hitting on Elisha's good friend at the LG House in Malibu on Aug. 26."

August 29, 2007 06:46:07 GMT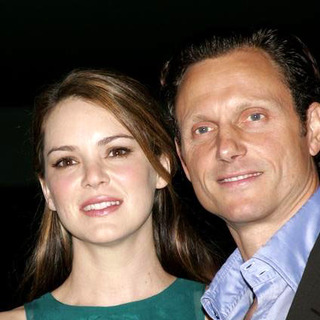 is now a mother. The Australian actress gave birth to a baby girl, Satine Anais Geraldine Macht, Monday August 20th in Los Angeles.

"Mum and Satine are happy and healthy," her publicist tells People. No other details on the baby girl being released though.

August 29, 2007 06:21:34 GMT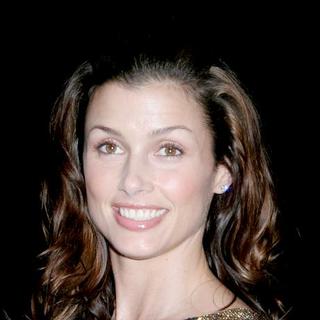 The newly mother breaks her silence. is speaking for the first time since gave birth to a baby boy last Wednesday August 22nd in Los Angeles.

Feels thankful for her "healthy baby" whom she named John Edward Thomas Moynahan, Bridget tells People through her representative that she "is excited about being a mother."

August 29, 2007 05:11:09 GMT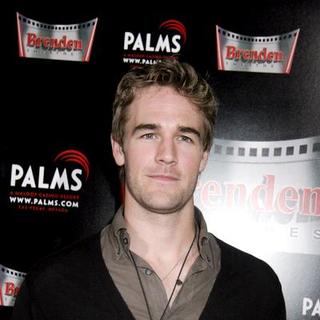 Dawson Leery turns "Ugly". Television and film actor , best known for his role as Dawson Leery in "Dawson's Creek," has landed a starring role in the hit TV dramedy "Ugly Betty."

Slated to guest star on an October episode of the series, the actor will play the owner of a fashion house who isn't impressed by transsexual Mode magazine editor Alexis Meade, played by . His role will later on try to persuade Daniel Meade, ' role, to fire his transsexual sister.