June 03, 2008 06:27:28 GMT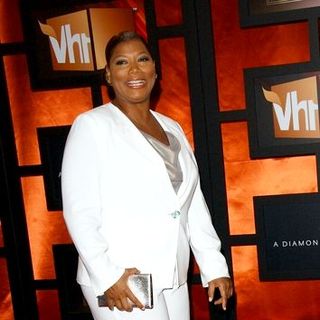 is the latest Hollywood celebrity to jump on the fragrance bandwagon. The actress-rapper has signed a deal with Florida-based Parlux Fragrances to create her own signature scent, which is expected to hit the market in fall 2009.

Parlux Fragrances Inc. announced Monday, June 2 it will launch the award-winning rapper, actress and singer's first scent. The company said in a news release that Latifah's perfume will debut in the United States in the fall 2009 season, with an international rollout to follow.

June 03, 2008 05:12:57 GMT
Is an actress and singer, is looking forward to trademark her name to yet another product. She reportedly is planning to launch her own range of perfume just like what many of her fellow celebrities have done.

Has been considering the idea to launch her own range of scent for some time, Lindsay has revealed her fragrance is still in its early stages. Spilled the beans to The Sunday Times magazine, she was quoted as saying she's "sorta (sic) been experimenting" with different scents, but has come up with "this oil that I made up myself".

June 03, 2008 03:51:35 GMT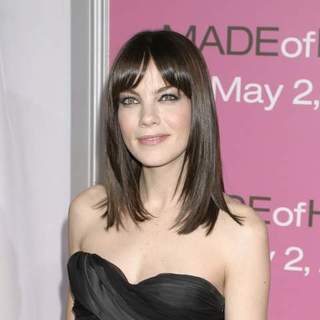 Is a movie actress, could soon add motherhood into her resume as she's pregnant with her first child with husband Peter White. A representative for her confirmed the good news to People, saying the couple "are very excited."

No other details are disclosed, except that Monaghan is due to give birth in late fall. The forthcoming baby will be the first for either of them.

June 03, 2008 02:57:28 GMT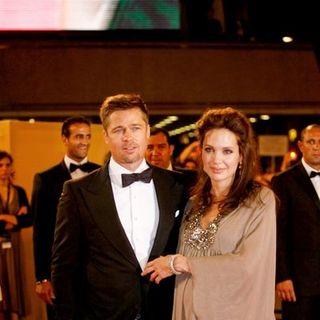 The babies have not yet born, but the bid for their pics has begun. The bidding war to win the first pictures of and 's twins is getting rife with OK! and People magazines as the two highest bidders. And the bidding itself is currently at $15 million.

TMZ, which broke the news, cited one spy as saying the pictures of the celebrity couple's highly anticipated twins are so valuable that both publications would "print blank pages" the rest of year to get them. Money, still according to TMZ, doesn't really matter for OK! and People, adding that "prestige is what counts."

June 03, 2008 02:37:51 GMT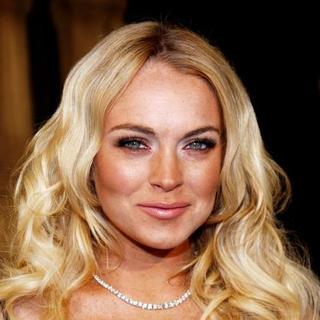 Rumors are mounting that has been offered $1 million deal to come out of the closet as a lesbian and confirm her alleged romance with DJ Samantha Ronson. Well, it appears that she is lesbian for the right price as new report has just surfaced that she turned down the offer, which was made by OK! magazine.

According to the New York Post, OK! magazine has made the starlet the offer "to do the cover" but her team have advised her to turn it down despite the fact that she "really wants this to happen and she needs the money." "They sent offers and we passed," a spokesperson for the actress has confirmed.

June 02, 2008 09:15:57 GMT
While the Internet gossip websites are already afire with reports that is going to be a father, new claim surfaced by the hour that the "American Idol" alum is expecting a baby boy. It was TMZ which first broke the news on the baby's sex.

Citing its multiple spies, TMZ claimed Clay's record producer Jaymes Foster whom he's artificially inseminated is pregnant with a baby boy. She's due to give birth August later this year. No other details being unveiled though.

June 02, 2008 07:52:48 GMT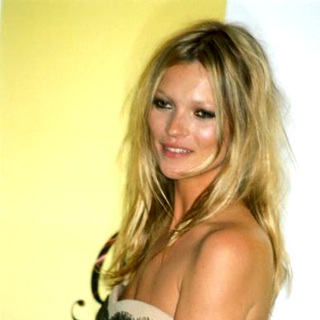 gets the axe. The supermodel and mother of one reportedly has lost her contract with lingerie giant Agent Provocateur, worth $1 million, and is being replaced by a much younger and not so famous model, identified as Alice Dellal.

"Everyone is stunned," a source told British newspaper The Sun. "Kate's shots were really well received, but bosses thought it time to move on. They want a fresh new face and think they've found just the candidate in Alice."

June 02, 2008 07:36:01 GMT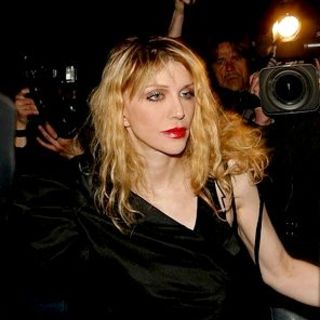 The remains of legendary musician have been stolen, according to his distraught widow . The ashes of the late musician were taken from her Los Angeles home, it's been reported.

Love kept Cobain's ashes in a pink bag shaped like a teddy bear, along with a lock of his hair. However, she was devastated to find the bag and thousands of dollars worth of jewelery missing after thieves broke into her home late last month, Britain's News of the World newspaper reported. Clothes were also stolen from her home.

June 02, 2008 06:21:38 GMT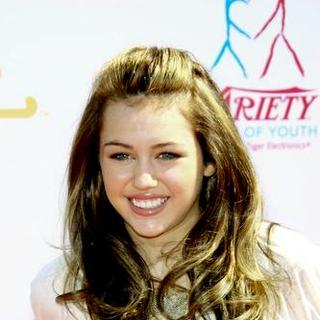 Young and famous, knows best how to cash in on her popularity. In addition to a number of products she has endorsed, the young actress-singer has revealed her intention to launch her own clothing line.

"I would love to have my own clothing line because my style is different from a lot of people," so she stated about her planned-clothing line. "I like starting trends, but I also like to be comfortable. I like to be casual but cute and stylish at the same time."

June 02, 2008 05:02:36 GMT
is off the single market. The British singer-songwriter is engaged to marry.

She made public her engagement to Benjamin Brewer, the son of Warner Music Group Chairman and CEO Edgar Bronfman Jr., during her concert at the Edmonton Event Centre Tuesday night, May 27. Didn't disclose more details about her engagement, M.I.A. according to a source in the know engaged to Benjamin last week.

June 02, 2008 04:36:19 GMT

Momma gives her seal of approval. Dina Lohan gives the green light to her daughter 's relationship with Samantha Ronson.

Addressed on her daughter's alleged lesbian relationship with the DJ, Dina told OK! "If she's happy, I'm happy." She went on adding, "That's all I'll say. Samantha's great. I've known her and her family for ten years."

June 02, 2008 03:40:48 GMT

Is she or isn't she? Dina Lohan, the mother of , broke her silence of her actress daughter's recent visit to the hospital, confirmed to People it was "because she was having an asthma attack."

Lindsay was photographed on Thursday, May 29 leaving Century City Hospital in Los Angeles with rumored lover Samantha Ronson which then prompted speculation that she experienced complications due to her asthma on board a flight from New York. A denial was soon issued by her representative, who said the following day the star went to the hospital to pay a visit to a friend.

June 02, 2008 02:18:46 GMT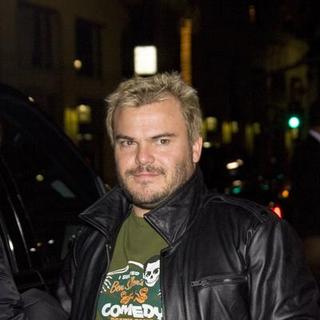 and his wife Tanya Haden have welcomed their second child, it's been reported. The actor-comedian shared the good news first to Entertainment Tonight, said the infant was born about a week ago.

The newborn baby, a son, was also named Jack. No other details of him being disclosed though.

May 31, 2008 06:34:53 GMT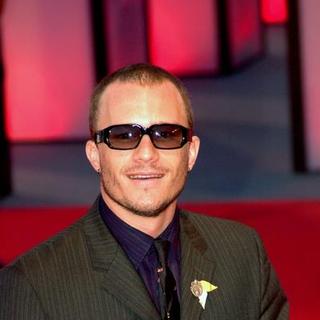 Physically is dead already, but his image apparently won't ever fade away from people's mind. As a tribute to the late Australian actor, L.A.-based organization, Australians in Film (AIF), has launched the Heath Ledger Scholarship Fund, which is meant to help wannabe Australian actors to follow in the late star's footsteps.

The scholarship has been set to be presented annually to young Australia-based actors to help expand their careers in the U.S. Heath's family offers full support for the fund, taking into account that he was an AIF ambassador before his death in January.

May 31, 2008 04:48:48 GMT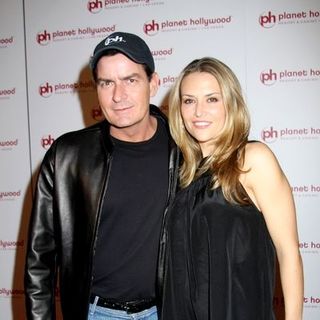 Finally, the wedding is on. and his real estate investor fiancee Brooke Mueller swapped wedding vows at a private estate in the gated Los Angeles community of Beverly Park Friday, May 30.

Charlie and Brooke exchanged vows in front of about 70 close friends and family members. Among those who were seen at the big day were the groom's parents and Janet Sheen. Actors and , who first introduced the couple in 2006, and Charlie's two daughters with ex-wife ; Sam and Lola were also there.