July 11, 2007 04:05:56 GMT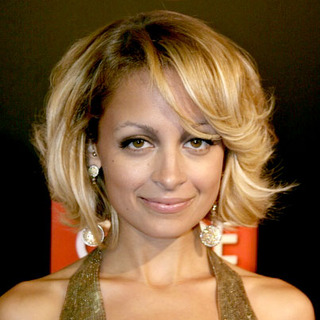 Lawyer for celebrity socialite paid a surprise visit to court Tuesday July 10th, one day earlier than it was scheduled before, to file a motion requesting a delay in the start date of the star's DUI trial, citing the key witness to the case will not be available to testify until August 5th.

According to the court documents filed by Nicole's lawyer Shawn Chapman-Holley, it is said that Dr. Terence Sean McGee, the drug expert retained to testify on the star's behalf, will be out of the country until August 5th. "His testimony will be critical to Miss Richie's case and there is no other expert retained by the defense who can testify in this regard," the filing read.

July 11, 2007 03:16:50 GMT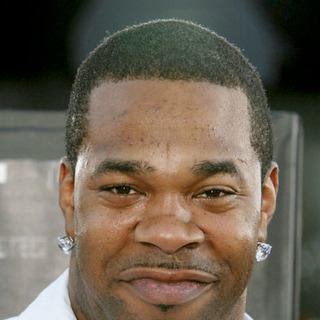 gave his defense attorney a big high five Tuesday July 10th, after a Manhattan Court judge rejected the prosecution's argument to consolidate four cases against him into just one. That was a big winning for him for sure.

Busta, accused of attacking two men, drink driving and driving with a suspended license, has been offered by Assistant District Attorney Harrison Schweiloch to have the drunken driving and suspended license cases combined which required him to serve a year in jail to cover all four cases.

July 11, 2007 02:42:50 GMT

adding one new profession into her resume. Yes, the actress is now a reverend. Acquiring her official certificate of an ordained minister last week online, she has just officiated one gay couple at Chateau La Rue, the bed-and-breakfast that she and husband run in Fallbrook, Calif. on their Oxygen network unscripted series, "Tori & Dean: Inn Love."

The same-sex couple, simply identified as Tony and Dex, was officiated last week. "I am now officially ordained. Yep, that's right ... Reverend Tori Spelling! I did it last week online and my official certificate is in the mail," Spelling wrote on her MySpace blog Monday July 9th.

July 10, 2007 09:20:30 GMT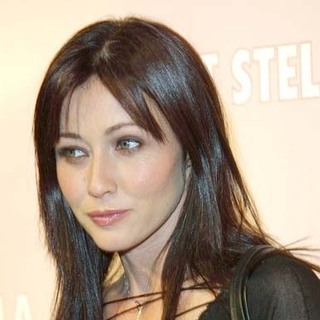 Christmas is still months away, but has had a brilliant idea on what to do that day, literally. The film actress and TV director, best known for her acting as Prue Halliwell in the TV series "Charmed", is teaming up with the ABC Family channel for a new project.

Shannen reportedly has signed on to star as the lead role in the network's forthcoming holiday film, "Christmas Caper". The TV movie will see the beauty portraying the role of Kate Dove, a professional thief who retreats to her hometown in Connecticut after a con goes bad and gets stuck baby-sitting her niece and nephew until their parents can make it home for Christmas.

July 10, 2007 09:17:01 GMT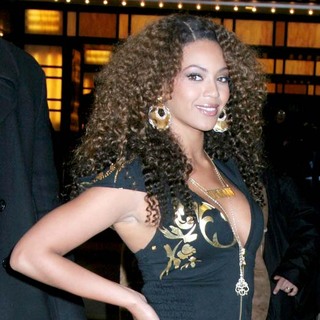 It turns out that two concert goers who were injured in one of ' gigs are not so unlucky after all. The diva paid the unnamed fans a visit in the hospital in a very secretive arrangement to spend a quality time with them.

The two fans who attended Beyonce's show had minor injuries after fireworks found its way to the audience spot with Beyonce witnessing all. The singer has since described the moment as very "unfortunate".

July 10, 2007 08:30:55 GMT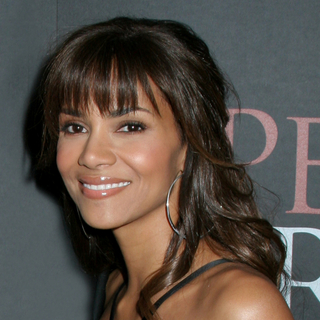 Age seems to leave no mark on . The movie beauty is chosen the World's Most Fabulous 40-Something Celebrity by In Touch Weekly magazine in its latest poll.

With her glowing skin, flat belly and guitar curves, Berry is credited to have "evolved into this woman that feels very confident in who she is" so said the magazine's editors.

July 10, 2007 07:58:46 GMT
He addressed 's DUI case that could send her to jail as merely "an unfortunate", but when being asked on her pregnancy, claimed he knows nothing about that.

Meeting up with People after his performance Saturday night July 7th at the Essence Music Festival in New Orleans, the R&B star told the publication, "Grandpa, man, that's wild. I don't know if I'm going to be grandpa, I don't know if I'm ready to be called grandpa."

July 10, 2007 07:16:39 GMT

, , and are the latests actors leaving their hand, foot and wand prints at Grauman's Chinese Theatre in Hollywood Sunday July 8th.

The threesome were introduced to hundreds of fans attending the event by Harry Potter producer David Heyman, who at that time said, "This is amazing. When I first read this first book which wasn't called "The Sorcerer's Stone" it was called "Harry Potter and Philosopher's Stone" in England, I most certainly had no idea that we'd be standing here having made five films and Dan, Rupert and Emma would be honored in this amazing way by putting their hands, feet and, yes, their wands in this place. This tradition goes back to 1929 I believe, and it's an amazing, amazing thing, so we're all really excited."

July 10, 2007 06:08:14 GMT

, the young British actor best known for playing school-aged wizard Harry Potter in the "Harry Potter" films, graces the cover of Details magazine's August issue. He looks much older than his age, yet hotter than ever. In an interview with the publication, he among others reveals his grown-up image and future date.

Once during the interview, Radcliffe who's turning 18th on July 23rd shares his intention to have a more mature image than that people attached to him as he played the role of Harry Potter. That's the reason why he agreed to appear nude in the London production of "Equus." It is understandable then when he says, "It's very important that I continue to do things like Equus and continue to branch out."

July 10, 2007 04:57:58 GMT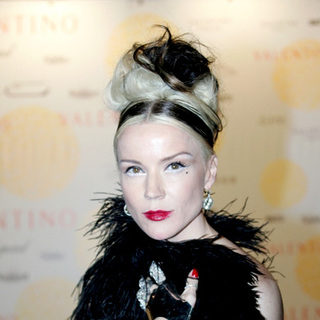 Stayed mum on her much reported affair with rap mogul , at last breaks her silence, insisting she's just a close friend of the music mogul.

Sienna and Diddy were photographed partying together recently, thus prompted rumors they're dating. The actress, to make matter worse, also is claimed to have played a part in the rap star's split with his longtime girlfriend Kim Porter, who mothering his three children.

July 10, 2007 04:11:11 GMT

and are lovers. Let us not jump to conclusion so fast and just see what the future brings.

The rapper and R&B singer have worked together on her song "Can't Leave 'Em Alone." But it turns out that the twosome has more than just a professional relationship. Talk is heating up that they are dating.

July 10, 2007 03:28:18 GMT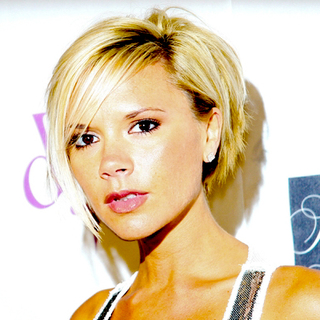 Notwithstanding with media abuzz concerning her every move, stays humble, claimed in a telephone interview Monday July 9th, she's "just a normal girl from London" who happens to be "living quite a surreal life" with her soccer star husband and their three young sons, Brooklyn Joseph, Romeo James, and Cruz David.

"It's funny. People really get to see what I'm really like. I have quite a dry sense of humor, which I hope is going to translate to Americans," the Posh Spice was overheard saying over the phone. "I'm incredibly blessed and I wanted to show that to everybody."

July 10, 2007 02:55:07 GMT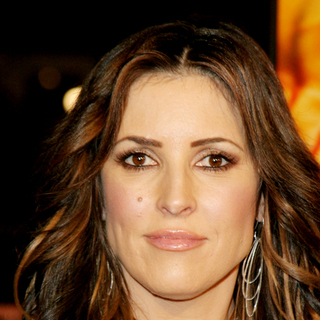 Jillian Barberie is now a mother. The Canadian actress and television hostess gave birth to a baby girl Friday July 6th in Los Angeles.

The infant, named Ruby Raven Reynolds, is the first child for Barberie and her actor husband Grant Reynolds. Confirming the good news, the beauty tells People that she and Grant "are overjoyed, ecstatic and so in love."

July 10, 2007 02:20:34 GMT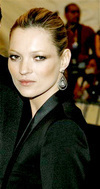 Is it the beginning of the end for ' modeling career? The iconic English supermodel and fashion designer is facing tough moments in her career as she's just been dumped by upmarket fashion label Burberry.

Moss, who just days ago being dropped as the face of lingerie line Agent Provocateur, has been dropped by the fashion label from their latest advertising campaign in favor of younger British faces. Burberry bosses have revealed that their next campaign will feature models who are more than ten years younger than Kate who is 33 years old.

July 09, 2007 07:16:58 GMT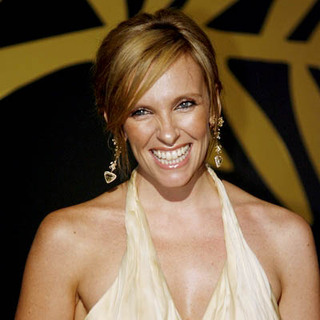 has on Monday July 9th publicly confirmed that she's expecting her first child ever.

The Aussie actress who married her husband, Dave Galafassi on January 11, 2003 said "We're very happy. We are completely over the moon".