May 30, 2008 03:31:31 GMT

Is keeping his alleged romance with away from the media publication, apparently is never to shy away from showing his affection to the Barbadian singer. Always plays it coy when being asked about the status of their relationship, Brown has willingly dropped massive dough on expensive jewelry for RiRi.

Brown, according to OK! magazine, "dropped more than $100K on two ruby-and diamond necklaces from Jason of Beverly Hills for his gal while his 20-year-old Grammy-winning lady reciprocated with a bling blingin' cross." Designer Jason Arasheben revealed to the publication that "Rihanna gave specific instructions about Chris' gift. She was very particular about wanting the cross to match his other jewelry."

May 30, 2008 02:53:45 GMT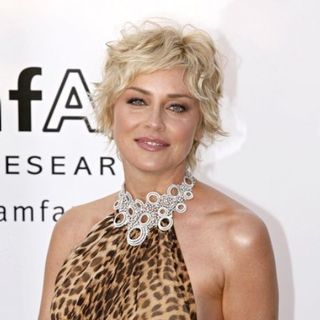 Words come back to haunt . In the wake of the controversial remarks she made about China's earthquake at the Cannes Film Festival last week, Chistian Dior said Thursday, May 29 it has dropped the actress from its Chinese ads.

Stone herself was quick to issue a public apology through the French fashion house, said she was "deeply sorry" for causing anguish and anger among Chinese people with her remarks, saying China's earthquake may have been bad karma for its treatment of Tibet, in an interview last week. The U.S. actress moreover also offered to help with the earthquake relief effort.

May 30, 2008 02:25:08 GMT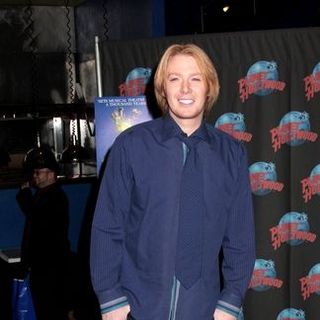 No joke, is going to be a dad. The "American Idol" alum reportedly has inseminated his record producer Jaymes Foster, who has produced several of his CDs.

Citing what it called as "multiple sources," TMZ reported Jaymes who's also known as the sister of record mogul David Foster, is artificially inseminated by Clay and due to give birth in August. Clay himself, as claimed by the site, will have an active role in raising the child.

May 29, 2008 09:12:56 GMT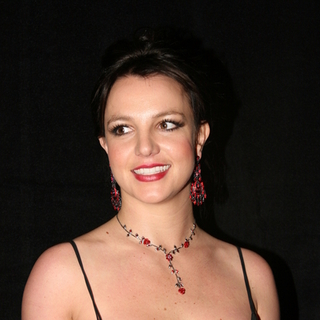 Got positive reviews for her starring role on the TV sitcom "How I Met Your Mother", is attempting to go to a higher level. She, as claimed by various media reports, is heading for Broadway, being tipped for a role in the stage version of "Grease".

Spears is said to be still in talks to take part in the hit musical "Grease." "The producers were bouncing around the idea of casting Britney in the role of Sandy," British newspaper Metro quoted a source as saying. "They're recasting the roles in July and they thought that Britney looked like a Sandy. She would be terrific."

May 29, 2008 08:37:35 GMT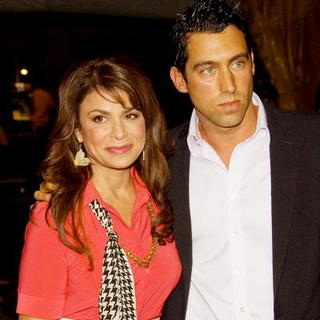 , 45, and her restaurateur boyfriend J.T. Torregiani, 33, are still together despite rumors to the contrary. The pair were seen getting cozy during his birthday celebration on May 19 at Beso restaurant in Hollywood.

Paula and J.T., according to an eyewitness, were seen cuddling and snuggling. "When Paula arrived, J.T. had an ear-to-ear smile, and they hugged for a long time before she planted a kiss on his lips," the onlooker told OK!

May 29, 2008 07:14:36 GMT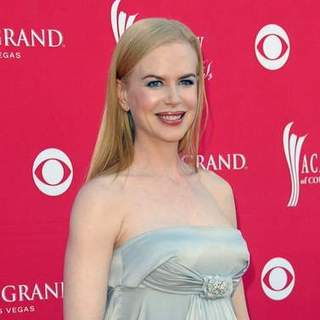 A claim has just emerged that is pregnant with a baby boy. Quoted a source close to the movie beauty, gossip blogger Perez Hilton announced Wednesday, May 28 it can "reveal exclusively" a baby boy is on the way for the Academy Award-winning actress and her country singer husband .

"The Australian actress is expecting a boy," so it was written on Perez's site. "Congrats to her and dad-to-be Keith Urban!"

May 29, 2008 06:43:36 GMT
have become the other Disney stars who are expanding their empire with a planned-book in addition to fellow Disney star who's been confirmed late last month to have signed a seven-figure book deal to write a tell-all memoir. The chart-topping trio have signed their first ever book deal with Disney Book Group, it's been reported.

Jeanne Mosure, the senior vice president and global publisher of Disney Publishing Worldwide, confirmed Thursday, May 29 the Disney Book Group will be publishing an exclusive behind-the-scenes book from the chart-topping band on tour. The book will consist of never-before-seen photos and some very exclusive commentaries.

May 29, 2008 05:04:42 GMT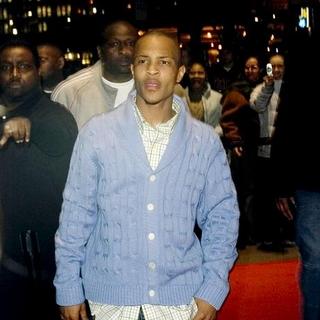 Jail sentence turns out to be a blessing in disguise for The hip hop artist is cashing in on his past crime, signs a deal to star in a new reality show for MTV which will follow him as he performs 1,000 hours of community service in advance of a one-year prison term next year for possession of unregistered machine guns and silencers, as well as possession of firearms by a convicted felon, stemmed from an arrest hours before the BET Awards back on October 13, 2007.

The untitled Ish Entertainment show reportedly has already captured T.I.'s release from house arrest and will begin shooting full-time this summer as he performs his 1,000 hours of community service, leading up to his return to jail in early 2009. MTV has ordered six episodes of the show and is planning to air the show soon after T.I. goes to jail.

May 29, 2008 04:22:50 GMT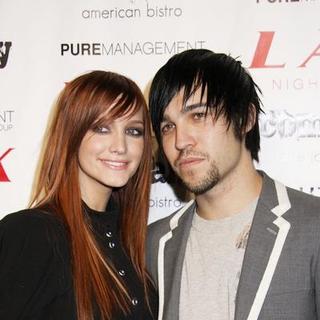 Forget the baby bump, has just made public another new confirmation, a name change. Wed her longtime boyfriend in a top secret wedding at the Encino home of her parents on May 17, Ashlee is legally a Wentz.

The pop artist has confirmed she's taken her rocker hubby's name and become Ashlee Wentz in private while would be professionally known as Ashlee Simpson-Wentz. The name change was first made public by People on Wednesday, May 28.

May 29, 2008 04:03:43 GMT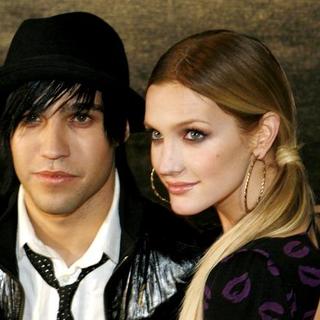 The persistent reports on 's pregnancy are true. Following a number of denials and refusals to address on the reports, the singer and her husband have finally confirmed that they are expecting their first child together.

No press conference, only a post on Wentz's site, . Under the title "Breaking News From Pete And Ashlee", the newlyweds wrote "While many have speculated about this, we wanted to wait until after the first trimester to officially confirm that we are expecting our first child."

May 29, 2008 03:37:28 GMT

Hollywood hunk is back on the single market. The actor reportedly has split from his former-cocktail-waitress girlfriend Sarah Larson, whom he's been dating since September last year.

There has yet official conformation from either Clooney or Larson. A representative for the actor, as well, declined to comment, simply said "We do not comment on George's personal life."

May 28, 2008 09:04:30 GMT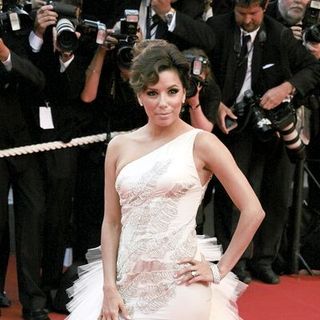 was back to where she used to be, temporarily. The actress has on Tuesday, May 27 pulled counter and drive-thru duty at a Wendy's in her hometown of Corpus Christi, Texas, to help kick off the fast-food chain's upcoming Father's Day Frosty Weekend.

Eva, according to the Corpus Christi Caller-Times' online edition, used to work at Wendy's from 1991 to 1994. It was not surprising then that she looked like an expert in handing out orders; hamburgers, milk shakes and fries over the counter and through the window of the drive-thru to the astonishment of customers.

May 28, 2008 07:35:10 GMT
is invading the world of fashion design. The hip hop artist is teaming up with U.S. chain store Sears to launch a clothing line for young boys and girls.

The line, which is about to be called LL Cool J for Sears, will feature casual sportswear ranging from $22-$50 in price, and will be made available in 450 of Sears' 900 stores in September. The clothes will feature personal elements of the hip hop artist, from a tattoo embroidered on a jacket, to lyrics from his songs on a t-shirt.

May 28, 2008 07:03:02 GMT

It appears that is planning to rush down the aisle. The singer-actress, who has become talk of the town with her alleged engagement to Samantha Ronson, finds herself in yet another major media publication as it's been claimed that she's planning to make her union with the DJ official in a ceremony at 's theme park, Dollywood, this coming July.

Lindsay was photographed sharing an apparent lesbian kiss with close friend and rumored same-sex lover Samantha Ronson at a party on 's yacht in Cannes on May 22. She was caught on camera hugging the out-lesbian DJ in an intimate way, putting her arms around her waist.

May 28, 2008 06:35:38 GMT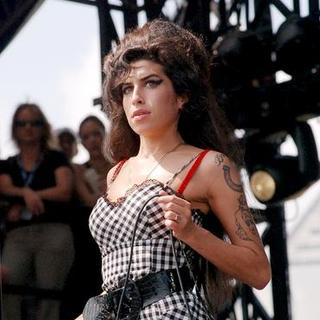 's life apparently keeps going from one low to another. Following a number of personal crisis, she lost her rag with paparazzi waiting outside her London home Monday, May 26, pushed one of them, grabbed his camera and punched him.

Amy was seen wearing the same short dress she wore for the Ivor Novello Awards last week when she was denied entry to visit her husband Blake Fielder-Civil in Pentonville Prison earlier in the day. Visibly upset, she then headed for some comfort food in kebab shop where she was seen wiping away her tears.