July 19, 2007 08:27:38 GMT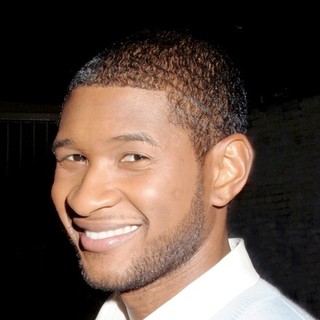 This just in, is seeking to shut down one of his most popular fansites, because the woman behind the site, Erika Jackson, doesn't care for his fiancee, Tameka Foster.

Standing by his woman, the R&B star is taking legal action against Erika, claimed her to have been using the site as a forum to badmouth Tameka, who's blamed by many of his fans for the firing of his mother-manager Jonetta Patton as well as for the departure of his press representatives Simone Smalls and Chris Chambers.

July 19, 2007 07:49:01 GMT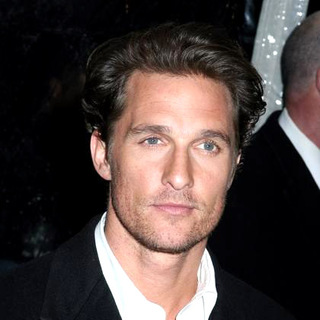 When it comes to Hollywood's Best Bodies, is the winner. And when it comes to the "Most AB-ilicious Stars" Matthew McConaughey is the best. Coming to the "Hottest Bachelors" still Matthew McConaughey is the first. As if those predicates as yet enough for him, the actor adding at least one more status, Hollywood "Beach Bums".

McConaughey who's been photographed shirtless in many occasions while he was exercising on the beach has topped the list of In Touch Weekly magazine's Hollywood "Beach Bums". He is on the No. 1 spot, besting Andy Baldwin who comes 4th on the list.

July 19, 2007 07:20:11 GMT

is back on the dating saddle again. The American Idol judge has in a recent interview with "The Today Show" host Matt Lauer revealed the identity of her new boyfriend, it's restaurateur J.T. Torregiani.

Being asked on her love life during the Wednesday July 18th taping, Paula tend to describe her romantic life as "a horror movie." She admitted to have been dating someone though. "It's looking upwards," so Paula said when being asked on her romance with the new man.

July 19, 2007 06:22:59 GMT
Newlyweds and are done with their honeymoon and they end up telling People how do they feel about it. And it seems that both of them have quite a different opinion about it.

As of Eva, she tend to describe her honeymoon as "so romantic", telling People "it was just the two of us. We were completely alone together. We didn't see people for days with the exception of room service bringing us food." Further she said, "It was great to be completely, 100-percent alone."

July 19, 2007 05:57:41 GMT

The case is closed and Melanie Brown is moving on with her life. The former Spice Girl has moved on from her ex-boyfriend and father of daughter Angel Iris, , and is planning to walk down the aisle with her new boyfriend Stephen Belafonte.

Brown split from Murphy last year and has since then begun dating film producer Belafonte. "He's the love of my life and I am going to marry him," the Scary Spice said in a statement, adding that "Stephen's been a godsend. Eddie hasn't been in touch once since I had the baby--it's unbelievable. But Stephen has been a tower of strength."

July 19, 2007 04:48:13 GMT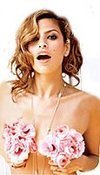 Jane magazine is offering readers a series of sexy snapshots in its upcoming "Body" issue. The publication is treating readers with sexy photos of famous female celebs, including the likes , , and pregnant .

Those ladies have agreed to bare all for the magazine's much anticipated "Body" issue, on newsstands Tuesday July 24th, as an attempt to promote Clothes Off Our Back, a non-profit charity which sells celebrities' gently worn clothing to benefit children's charities.

July 19, 2007 04:03:44 GMT
is playing a very good trick to sell his just-released autobiography, "Heart Full of Soul". The American Idol's 2006 winner is planning for a book-signing at Davis-Kidd Booksellers.

Thanks to his "Snow Patrol" fans that Hicks can at last release the inspirational memoir, chronicles the time preceding his success on American Idol and explains the motivation behind his emergence as a star in the music industry.

July 19, 2007 03:31:27 GMT

Their separation remains short-lived. and her British boyfriend Paul Sculfor are together again and were spotted shopping for baby clothes at the Petit Tresor boutique in Brentwood, Los Angeles.

If OK! magazine is to be believed, the pair was seen on Tuesday July 17th shopping for baby things at the exclusive boutique. "They were arm in arm. They were acting like a married couple while shopping for various baby-related items like cribs and changing tables," an eyewitness tells the publication.

July 19, 2007 03:06:08 GMT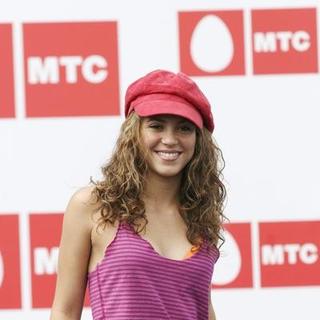 apparently learning her best from the many failed marriages that she has asked fiance Antonio de la Rua to sign a prenuptial agreement before they walk down the altar September later this year.

A local newspaper in Argentina called Clarin wrote that the Colombian pop superstar has asked her lawyer fiance to renounce any right to her fortune, should they divorce. "When you're very much in love you have plenty of people giving you advice, and none of them wants to see what happened to happen to her," the paper reported.

July 19, 2007 02:40:46 GMT

From back up dancer to the husband of a pop superstar. Then gave hand at rapping, but failed is now keen to be a disc jockey, DJ. Will he make it?

While his ex-wife is in the headlines with her major trust issues, including her comeback album and her feud with momma Lynne just to name a few, K-Fed is taking meetings with radio stations like KIIS FM to be a DJ.

July 18, 2007 08:29:35 GMT
Football quarterback for the National Football League's Atlanta Falcons franchise, , was indicted Tuesday July 17th by a federal grand jury on charges related to illegal dogfighting. Vick and three other men; Purnell Peace, Quanis Phillips, and Tony Taylor, were all charged with competitive dogfighting, procuring and training pit bulls for fighting and conducting the enterprise across state lines.

The indictment alleged that Vick and the threesome began a dogfighting operation, named "Bad Newz Kennels," in early 2001 in which dogs fought to the death, or close. They had the dogs housed trained and fought at a Surry County, Va., property owned by Vick. Losing dogs were sometimes killed by electrocution, drowning, hanging or gunshots.

July 18, 2007 07:15:30 GMT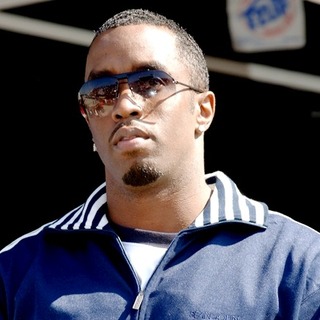 is facing financial problem, literally. The hip hop mogul is reported to be facing a $1.2 million childcare bill. His recent split from longterm girlfriend Kim Porter, according to celebrity divorce lawyer Raoul Felder, may cost him such amount per year in child support payment.

Diddy already giving a $30,000 child support a month to Misa Hylton-Brim who is the mother of his son Justin Combs. And "there is no reason that Ms. Porter shouldn't be able to get close to 100,000 dollars or more per month in child support," New York Post quoted Raoul as saying.

July 18, 2007 06:40:31 GMT
is in the headlines again. Not for his music nor for selling her sister on eBay. The singer has just had the piano he used to compose his hit "You're Beautiful" sold for a whopping £1,200 at an auction at London house Bonhams.

The music instrument, put on sale at the auction by buyers of the singer's Fulham flat where he previously lived with his sister, was sold to an unnamed bidder who wants to give it to his six-year-old daughter, who is said to be a big Blunt fan and is also learning to play the piano.

July 18, 2007 06:20:20 GMT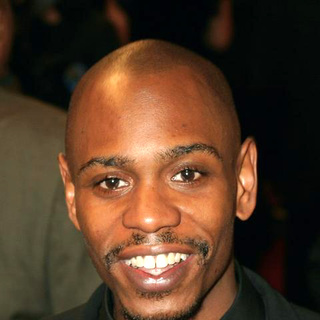 was en-route to the hospital over the weekend. The famous comedian was hospitalized in a San Francisco emergency room Saturday July 14th and was released a few hours later, his publicist has confirmed.

Exhaustion and dehydration cited as the reasons for the hospitalization. No other details have been released but his publicist makes sure that Chappelle is fine, saying "It was exhaustion; he had been traveling. He's fine."

July 18, 2007 05:18:15 GMT
left his US soccer debut for the Los Angeles Galaxy, supposed to happen Saturday July 21st, in doubt because of an injured left ankle Monday July 16th.

The soccer stud was unable to participate in an intrasquad scrimmage on Monday because his left ankle, which was injured early last month while playing for England in a Euro 2008 qualifying game, remained swollen and sore, thus leaving doubt on his weekend US debut.