August 19, 2008 03:40:35 GMT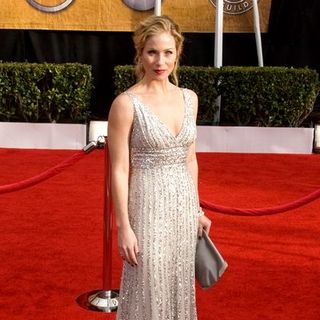 It's official, is cancer free. The actress has confirmed in an interview scheduled to air Tuesday, August 19 on "Good Morning America" that she has a clean bill of health after undergoing treatment for breast cancer.

"I'm clear," Applegate tells ABC News' "Good Morning America". "Absolutely 100 percent clear and clean. It did not spread. They got everything out, so I'm definitely not going to die from breast cancer."

August 19, 2008 03:24:09 GMT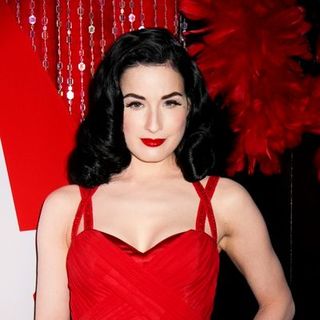 It's been some time that doesn't make publication and new report has just emerged that she has unveiled her new Wonderbra lingerie line. Her lingerie line is a limited edition and will go on sale starting from September 23 later this year.

Dita, a gorgeous burlesque queen who also serves as a celebrity model for Wonderbra, designed the collection by herself. The line consists of three different ranges; Multi-Teese, Spot-Teese and Satin-Teese, all of which are inspired by lingerie from the '40s and '50s. Greater than designing, Dita will model the lingerie herself.

August 19, 2008 03:05:58 GMT
Curtis "" Jackson has taken top spot of Forbes' annual list for Hip-Hop's Cash King from 's hand. This year, 50 Cent leads the spot on the list with an estimated total wealth of over $150 million, almost twice from Jay-Z's earnings.

Signing a $100-millions deal with Vitamin Water, 50 Cent has shifted Jay-Z from the hot spot to runner-up by $18 million cash gap. His other huge investments include album sales, clothing sales for his label G-Unit, video games, and a mining partnership with a billionaire from South Africa Patrice Motsepe.

August 19, 2008 02:54:23 GMT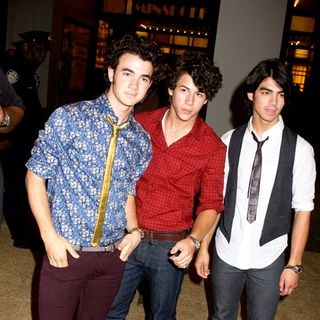 No time for to slow down. In between their hectic schedules promoting their latest LP "" which has just been dropped on the market, the siblings took time to show up for the unveiling of their wax statues at Madame Tussauds in Washington D.C. on Monday, August 18.

The threesome; , , and , took time that day to strike some poses with their wax figures, creating frenzy among a throng of fans who attended the event. Eldest brother Kevin's wax is seen smiling, wearing black outfits and a pair of white shoes with its hands holding a guitar. Joe's wax elsewhere wears a more formal outfit, pink-colored long-sleeved shirt and a matching tie, a black coat and a pair of silver shoes. As for Nick, his wax wears a coordinated blue clothes, plus a black bow tie, and a pair of white shoes. It is seen holding a guitar too.

August 18, 2008 04:54:38 GMT

Winners of the 2008 ALMA Awards, which recognize achievements by Hispanic artists, have been announced Sunday, August 17, less than a month after the full nominees were unveiled. ABC's comedy series "Ugly Betty" was a big winner in the TV categories, winning the awards for directing and best performance by a Latino-led ensemble cast. Its star as well took home one additional award which was for the category of Chevy Entertainer of the Year for her on-screen work as Betty Suarez and her off-screen efforts in encouraging young people to get involved in the political process.

TV actress had her hands full during the awards show, serving both as its executive producer as well as host. She was seen on Friday, August 15 attending an early celebration to mark the coming of the annual awards show held at the Pasadena Civic Auditorium in Pasadena, Calif. Her basketball player husband was with her.

August 18, 2008 04:17:32 GMT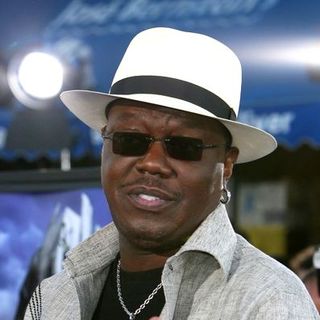 The memorial service for the celebrated was held Saturday, August 16 at The House of Hope church in Chicago. Thousands of mourners, including family, friends and fans, came out for the funeral, giving their last honor for the late actor-comedian, who died on August 9 due to complications from pneumonia. He was 50.

Seen attending the star-studded tribute among others were , , , and . Jackson, who co-stars with Mac in the upcoming comedy-drama movie "," spoke at the church, remembering Mac as a strong and good-spirited person. He "was having some health issues, but he always said to me every morning that he was always good," Jackson said in a statement.

August 18, 2008 03:32:56 GMT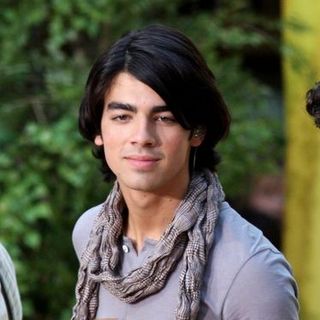 One of the celebrated his birthday and as a whole family, the rest of the band members celebrated it too. turned 19 years old on Friday, August 15 and his brothers and , plus their parents helped him marking the big day in style. They presented him with a birthday cake and gave him a brand new motorcycle with a sidecar as a birthday present.

Getting his birthday surprise during an interview with Radio Disney on-air personality Ernie D in New York on Friday, Joe was photographed blowing out 20 candles, one of which reportedly was for good luck, which were placed on top of a strawberry birthday cake while his brothers and parents sang "Happy Birthday" to him. The radio station staff sang for him too.

August 18, 2008 02:12:30 GMT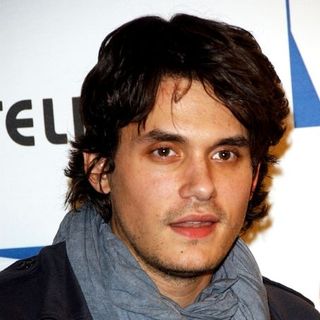 Reports on their break up have been doing the round since some time, but it was not until this weekend that broke his silence about his split from actress girlfriend . Opening up about their failed romance to the press who caught him after working out at an Equinox Gym in New York's SoHo neighborhood on Saturday, August 16, he told them his version of story which prompted Jen's friends to react with their own version of their split.

"It's the most normal thing in the world," John said adding that "There's no lying there's no cheating. There's no nothing" when referring to the many media reports that claimed he has cheated on Jen with another woman. Being asked on the reason that prompted them to go separate ways, the singer explained "People have different chemistry, they have different lives. It's not about years, it's about going out with somebody, being truthful on the way in, being truthful in the middle and being truthful on the way out. You're either a cheater or you break up and I'm not the first, I'm the second. And that's it. There's no lying, there's no bullsh**."

August 18, 2008 02:04:03 GMT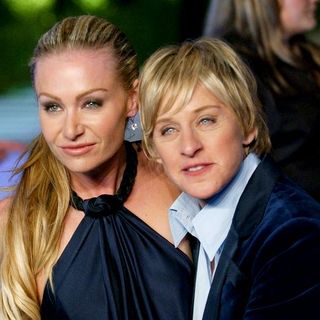 It's official, and have tied the knot at their home in Beverly Hills, California, on Saturday night, August 16. A spokesperson for both DeGeneres and Portia exclusively told People later that day, "Ellen DeGeneres and Portia de Rossi were married tonight in an intimate ceremony at their home in Los Angeles." Adding another celebrity wedding to the books for the year 2008, the same sex couple exchanged vows in an intimate ceremony attended by about 20 guests that included their mothers Betty and Margaret Rogers.

The newlyweds wore ensembles by Zac Posen and traded rings by Neil Lane, People reports. Portia, 35, wore a backless, light pink dress and her hair was pulled up loosely. DeGeneres, 50, on the other hand, wore white pants, a button-up shirt and a vest. L.A. florist Mark's Garden helped with the decoration.

August 16, 2008 06:56:06 GMT
Deciding to officially change his stage name to P. Miller as a way to reflect his manhood and mark him venturing into business other than music, is wasting no time to announce his new project. Just days after announcing his name change, he's announcing plans to launch a family-friendly cable network, which is about to be called Better Black Television.

The station is set to start airing in 2009, with no precise date has been mentioned as of press time. Its content, according to reports, will include "drama and comedy series, movies, animation, reality, politics, sports and entertainment news, children's educational and teen programming, as well as 'responsible hip-hop music and videos'".

August 16, 2008 05:04:33 GMT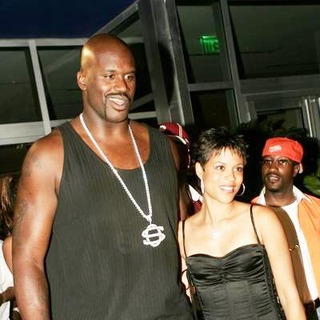 The divorce is off and and his wife Shaunie Nelson are back on. The NBA player filed for divorce from his children's mother in early September last year. Shaunie was quick to response on his divorce filing, seeking to get details on his finance. But in a recent interview with Extra, she said she and O'Neal have reconciled, adding that getting back together was the right thing to do.

"Things are great and we're moving on to the good stuff," Extra quoted Shaunie as saying. "We've both learned a lot and know that our family comes first and that's the main thing for both of us."

August 16, 2008 04:13:37 GMT
Rumors on their wedding have been all over the news media, with the latest claimed that and are planning to tie the knot this weekend in a low key ceremony in California with only a few close friends and family being invited. Hot on the heels of the claim, E! News has just outed details of the pair's wedding preparation.

In a post on its site, dated August 15, E! News reported that the lesbian couple would likely to hold their wedding at the home they currently share in Beverly Hills. The activities have been hectic in the mansion, E! claimed.

August 16, 2008 03:25:05 GMT
turns speed racer. Yet he did it only one day. The movie heartthrob has his need for speed fulfilled when he got the chance to practice racing an Audi R8 at the Infineon Raceway in Sonoma, Calif., recently.

Taking part in the Audi Driving Experience event was a first for Zac who's an actor and so he was ordered to join a training session first. After the an-hour-long training session, he had some breaking and acceleration warm ups before at last could race the vehicle, which reportedly costs $118,000 on the market. He raced for four hours at speeds over 100 mph.

August 16, 2008 02:45:43 GMT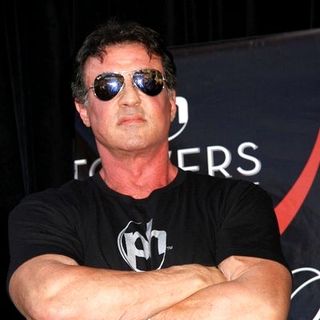 Having a number of movie projects in the pipeline, is adding vodka endorser into his ever growing career resume. The action movie star has signed a one-year contract with Russian vodka producer Synergy to be its new celebrity endorser.

The Vodka producer announced the enlisting of Sylvester to help promote their product in print and TV ads Friday, August 15. He will specifically sell the company's Russian Ice, or Russkiy Liod, line beginning on September 1. He will advertise the product under the slogan: "There is a bit of Russian in all of us."

August 16, 2008 02:17:39 GMT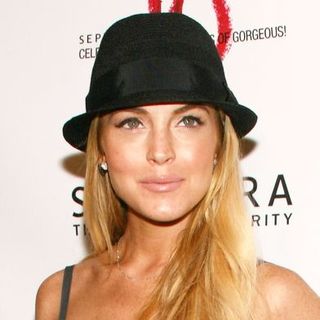 Allegedly, rumors on the street are true. is converting to Judaism, the Jewish religion of her lesbian lover Samantha Ronson and her family. She thus adds fuel to the speculation that she's taking her relationship with the DJ to the next level and may end it in a marriage.

Lindsay and Sam have been spending time together. The inseparable duo even were seen hitting the Lollapalooza music festival in Chicago, where Sam was on hand to serve as DJ. They then were reported to be heading for Miami for two days to hang out with Sam's family.