June 23, 2008 03:28:20 GMT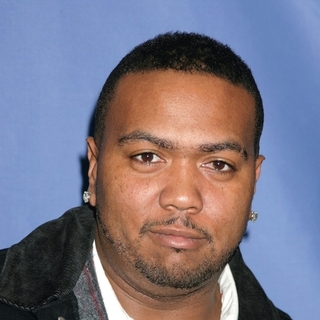 Already husband-and-wife after they tied the knot in Virginia earlier this month, and Monique Idlett held a formal lavish wedding ceremony in Aruba on Sunday, June 22. An unidentified source confirmed the news to People magazine.

The publication, sad to say, obtained no other details on the wedding except that and Timbaland's artist were among the hundreds of guests. US Weekly, on the other hand, reported there were about 300 people invited into the wedding.

June 23, 2008 03:02:41 GMT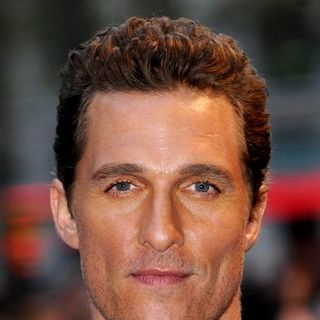 A brawl broke out at a Malibu beach on Saturday afternoon, June 21 when a group of local surfers attacked paparazzi who were snapping pics of actor . There were reportedly 12 photographers on the beach in Malibu trying to get shots of the hunk as he was surfing with friends. The surfers asked the photogs to stop filming and taking pictures, but when that didn't happen, things got physical.

A 29-year-old paparazzo from Santa Monica who was trying to photograph McConaughey told police he was attacked by a mob of surfers who threw his camera in the ocean. The photojournalist told sheriff's deputies that a large group of surfers near Paradise Cove in Malibu approached him and other paparazzi at about 2 P.M. Saturday and demanded the group to stop taking pictures and filming.

June 23, 2008 02:20:43 GMT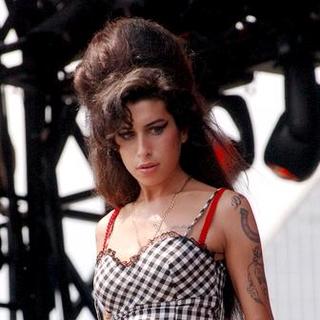 's body has taken its toll. Following her hospitalization early last week to undergo tests after fainting at her Camden home, her father has confirmed that his daughter has contracted a lung disease, emphysema, which is a progressive lung condition which ages the lung's prematurely and leaves sufferers struggling for breath.

In an interview published Sunday, June 22, Mitch Winehouse was quoted as telling The Sunday Mirror that his singer daughter has early stage emphysema and an irregular heartbeat. She, according him, has been warned that she will have to wear a permanent oxygen mask to survive unless she stops smoking drugs.

June 21, 2008 07:48:55 GMT

On, off, then on again, and reportedly are set to marry. The couple, according to various reports, are said to be planning a quiet nuptials in Hawaii, which is meant as a tribute to their hit TV series "Lost" on which they first met.

"Evangeline and Dominic have been spending a lot of time together during the show's hiatus and are very excited about the future," a source revealed. "Evangeline accepted Dom's proposal while they were away together and they both agree Hawaii is the perfect place for the wedding - both as a location and for sentimental reasons."

June 21, 2008 07:05:23 GMT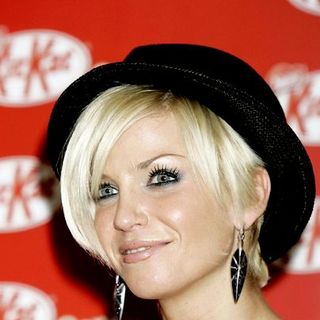 The engagement ends and the couple split. Report surfaced by the hour that Sarah Harding is dumped by her boyfriend Tom Crane after he got jealous of her close friendship with several of the male dancers of her music act . The blonde beauty is said to feel "devastated" over the split.

Rumor has it that Crane has struggled with rumors about Sarah's links with other men. And it's her close friendship with one dancer in particular, Jackson Williams, that apparently triggers the split.

June 21, 2008 06:22:34 GMT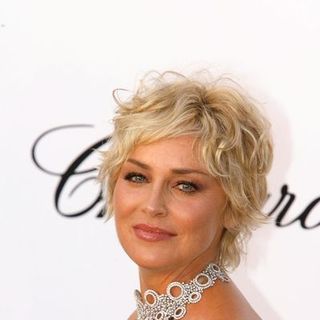 Jewelry is women's best friend and knows that. The movie actress, who has just provoked negative reviews over the controversial "karma" remark she made about China's earthquake at the Cannes Film Festival late last month, is enjoying "good karma" as she's been tapped as the new face of Italian jewelry company Damiani.

Concerning her tapping, Stone will front an international print campaign for the firm's Musts and Masterpieces collection, in which she'll portray aviator Amelia Earhart and Biblical first lady Eve. The jewelry company was set to make an announcement of the new partnership during a press conference in Beverly Hills Thursday, June 19.

June 21, 2008 04:50:08 GMT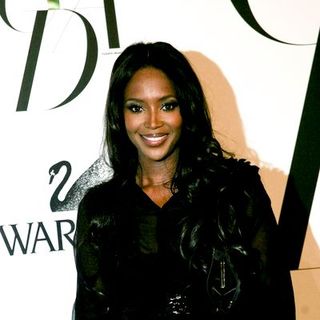 It appears that never learns her lesson and instead let her anger takes control of her mood. The temperamental supermodel was sentenced to 200 hours of community service after pleading guilty to assaulting two police officers during an "air rage" incident at Heathrow Airport in early April.

Campbell, who's known for her tempestuous behavior and frequent confrontations with her staff, faces substantial fines and up to six months in jail should she's found guilty to the six offense charges stemmed from an April during which she spat at British Airways cabin crew and police who removed her from a flight in handcuffs while waiting on the tarmac at Heathrow. She, nevertheless, managed to avoid jail sentence, pleaded guilty to the charges, admitting to kicking and spitting at police officers after going off at airline staff for losing her luggage.

June 21, 2008 04:04:19 GMT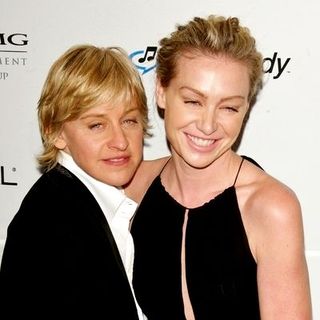 Winning the Best Talk Show Host award at the 35th annual Daytime Emmy Awards on Friday, June 20, apparently put on her best mood ever. To the press, backstage of the festive, the talk show host openly revealed that she and partner have set a wedding date.

Ellen was one of the Hollywood lesbian celebs who positively responded to the California Supreme Court's dismissal of the state's ban on gay marriage last month. In the wake of the official dismissal, she announced publicly during the taping of her "Ellen DeGeneres Show" her plan to wed longtime lesbian lover Portia.

June 21, 2008 03:21:07 GMT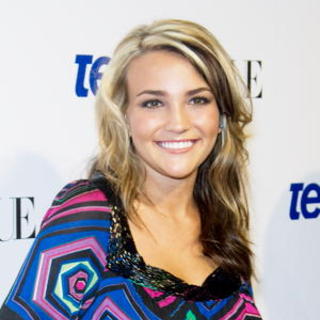 It was just on Thursday, June 19 that gave birth to her first child with fiance Casey Aldridge. The young actress, nevertheless, has no doubt to share the first image of her newborn daughter, named Maddie Briann, to the public as some pics of the infant have hit the net.

Jamie Lynn apparently is so excited and proud to be a first time mother that she has posted two pics of her baby girl on her MySpace. Along with the photos, the young mother also leaves a message that reads "I can't say it was something I was planning to do right now, But now that it's in my lap and that it's something I have to deal with, I'm looking forward to being the best mom I can be."

June 21, 2008 02:53:30 GMT
The 35th annual Daytime Emmy Awards which was held at the Kodak Theatre in Los Angeles on Friday, June 20 witnessed its biggest nominee, CBS' soap opera "The Young and the Restless", won only three awards all at once. The series which grabbed 13 nods for a total of eight categories nabbed the awards for the categories of Outstanding Lead Actress in a Drama Series for its star Jeanne Cooper, Outstanding Supporting Actor in a Drama Series for Kristoff St. John, and the Outstanding Achievement in Art Direction/Set Decoration/Scenic Design For A Drama Series.

Another big winner at the awards event was talk show host whose talk show "The Ellen DeGeneres Show" won her the Outstanding Talk Show Host award. In addition, the show also won the Outstanding Achievement in Art Direction/Set Decoration/Scenic Design, Outstanding Directing In A Talk Show/Morning Program, and the Outstanding Achievement in Live & Direct To Tape Sound Mixing categories.

June 20, 2008 09:26:07 GMT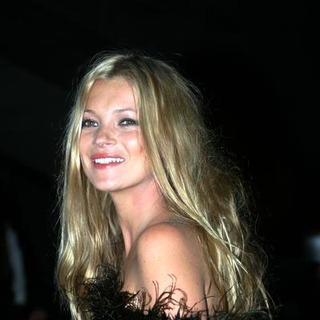 Is reported to have been replaced by not so-famous younger model Alice Dellal as the celebrity endorser of lingerie giant Agent Provocateur, proves she still can give younger models a run for their money as she stripped off for W magazine's Summer Camp feature. The supermodel and mother of one has done some raunchy photo shoots for the publication, alongside fellow models Daria Werbowy and Lara Stone, both are ten years her junior.

The magazine's Summer Camp feature is shot by notable photographer Bruce Weber. The edition includes a cover shot of the threesome snuggled up in bed. Moss, who did the shoot during her brief Californian holiday earlier this year, is also photographed inside the issue, posing partially nude in a number of pictures.

June 20, 2008 02:49:15 GMT

It's not until September later this year that the 60th annual Primetime Emmy Awards will be held, but an announcement has been made that and actress have been tapped to unveil the awards nominees. Both stars thus will be on hand announcing the nominees for the awards festive, along with John Shaffner, the chairman and CEO of the Academy of Television Arts & Sciences.

The announcement is scheduled to take place on Thursday, July 17 at 5:40 A.M. PDT at the TV Academy in North Hollywood, Calif. The actual awards ceremony itself is set to take place on September 21 and will be broadcast on ABC.

June 20, 2008 01:53:41 GMT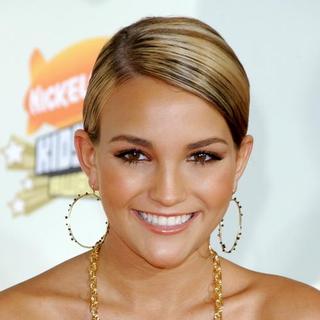 Another Spears successor is born. , the younger sister of pop star , has given birth to a baby daughter on Thursday, June 19. The newborn baby, named Maddie Briann, is her first child with fiance Casey Aldridge.

Maddie was born Thursday at Mississippi Southwest Regional Medical Center in McComb, Mississippi. She weighed 7 lbs., 11 ounces.

June 19, 2008 08:24:19 GMT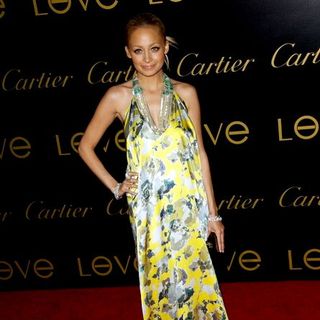 It appears that is so over her broken engagement to former lover, DJ Adam Goldstein, now that she's with her baby's father Joel Madden. The celebrity socialite has put her designer engagement party gown on sale, it has been reported.

Nicole wore the vintage Halston dress to her engagement party to Goldstein. The gorgeous gold gown, which is estimated to worth more than $10,000, is being sold at the chic consignment store Fisch for The Hip in New York. Fashion experts have revealed their expectation that the piece will be sold for $3,000.

June 19, 2008 07:07:40 GMT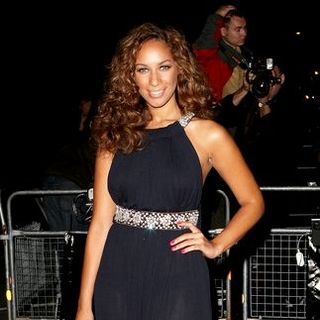 Giving up meat surely does the body good that they've been officially named Sexiest Vegetarians. British singer-songwriter and lead singer Anthony Kiedis have both been crowned World's Sexiest Vegetarian Celebrities of 2008 by People for the Ethical Treatment of Animals (PETA).

Lewis inclusion in the animal rights organization's annual list is her first time ever. To the largest animal rights group in the world, the pop songbird said "I am vegetarian so I don't have clothes, shoes or bags made from leather or suede or any animal products. ... I'm on a mission."