July 29, 2008 04:27:42 GMT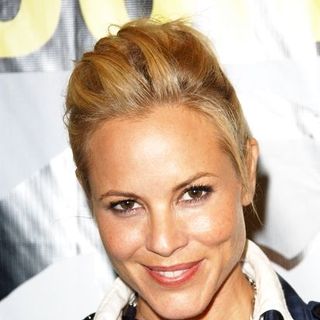 Wedding bell will soon ring for and her boyfriend Bryn Mooser now that the couple have engaged. Her representative confirmed the engagement, saying that the actress is "very happy."

Bello, 41, is the latest Hollywood actress to settle down with a much younger man. Mooser, a writer, is just 28. The pair announced their engagement to Bello's hometown newspaper, The Norristown Times Herald, in Norristown, Penn. which claimed that both Bello and Bryn "fell in love over a sheer passion of politics, Africa and cryptozoology."

July 29, 2008 03:59:37 GMT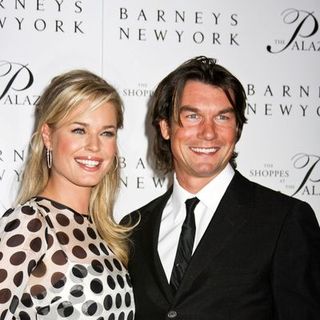 Their dream of having child comes true after they revealed publicly just a little more than a week ago that they're "trying to get pregnant." and are expecting their first child together, it's been claimed. Greater than that they reportedly are expecting twins.

The babies are conceived without the help of in vitro fertilization or the fertility drug Clomid, a source close to the couple said. "Jerry couldn't be happier about becoming a dad," another source told US Weekly.

July 29, 2008 03:13:45 GMT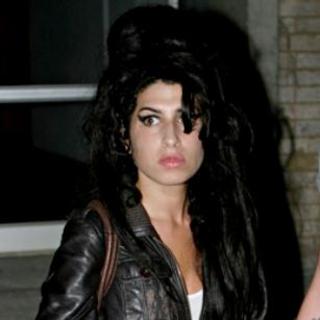 Say it isn't so, is hospitalized, again. The troubled singer was rushed to a London hospital Monday night, July 28 after suffering an adverse reaction to medication, reports claimed. She was admitted to University College Hospital in Bloomsbury.

Onlookers who happened to be outside her north London home claimed to have seen her being escorted from the building to a waiting ambulance in a wheelchair. She was wrapped in a blanket and given oxygen. Her father Mitch Winehouse was by her side. Her spokesman Chris Goodman said nothing about her condition, except that "She was in a wheelchair, but conscious" adding "No one was panicking."

July 29, 2008 02:52:37 GMT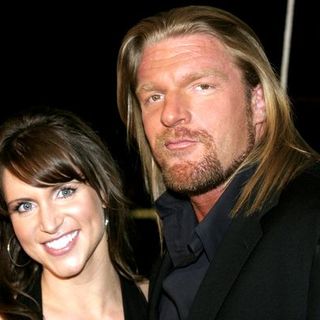 World Wrestling Entertainment (WWE) power couple and welcomed their second child together, a baby girl, Monday, July 28. The newborn infant is named Murphy Claire Levesque.

No more details being disclosed about the baby, except that she weighed 8 pounds, 12 ounces. She joins big sister Aurora Rose Levesque, who was born in 2006.

July 29, 2008 02:28:35 GMT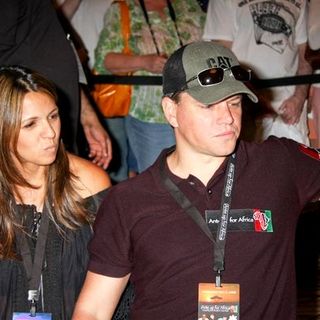 breaks his silence. Instead of keeping the information private, he prefers to share it with people. In an interview with USA Today, via telephone from his home in Miami, the actor addressed on such issues, as his forthcoming second child, family time, and charity effort.

Is waiting for the arrival of his second child with wife Luciana Bozan Barroso, the actor said the infant is a girl and due to be born soon, without mentioning the exact date. "I'm so outnumbered down here, it's crazy," Damon said jokingly of becoming the only man in his nuclear family. Already found out the sex of the baby, he and Luciana "decided to wait till she's born" to pick out a name. "We're going to get a look at her and we'll probably keep debating it," so he said.

July 28, 2008 09:29:24 GMT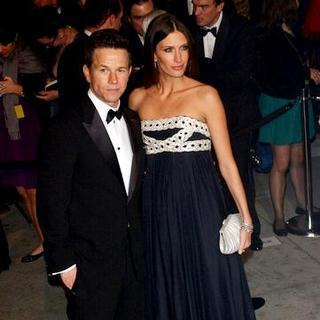 News on his partner Rhea Durham's third pregnancy was first revealed in late April and the sex of the baby she's carrying was outed in late June amidst talks of their wedding plans. In his best attempt to clear the things up surrounding his forthcoming third child and his plans to wed the model, breaks his silence to US Weekly, opens up about their planned big day and her due date.

Durham is set to give birth to their third child, a boy, "around the third of September," he told the magazine at Comic-Con in San Diego Thursday, July 24. "Mommy has had enough of daddy being away for work!" he added.

July 28, 2008 09:04:33 GMT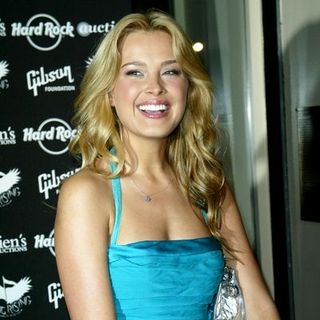 The mystery is solved. The man whom was spotted kissing at a club last week has been identified. Ending the much speculation surrounding the guy, it is claimed that his name is Bader Jafar and he's her new boyfriend.

Petra, a famous catwalk queen who has modeled such famous brands as Victoria's Secret and La Senza, raised eyebrows when pictures of her kissing a mysterious man on a balcony of a club in the south of France on Wednesday night, July 23 made their way online. The pics showed her wearing a mini, v-neck black dress while she was enjoying a night of clubbing with the man and a group of males in the VIP Room club in St Tropez, France.

July 28, 2008 08:14:29 GMT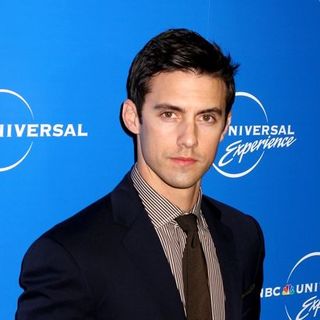 Going stronger with their love relationship despite their age difference, got a special birthday surprise from his actress girlfriend . The actress, singer, and Grammy-Award nominee performed a surprise striptease for him on his 31st birthday.

She reportedly asked "the wardrobe girls to make her a Velcro lined version of the outfit she wears" on the hit TV series "Heroes" in which she portrays the character of self-healing cheerleader Claire Bennett. Morphing from her bouncy cheerleader character in the series to a bump-and-grind striptease, she then sang 'Happy Birthday' to Milo in front of cast and crew during lunch while at the same time also "ripped off the costume to show off her sexy red lingerie."

July 28, 2008 07:31:11 GMT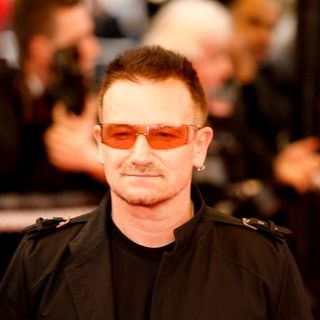 All attention is to and and their clan. Rumor has it that the celebrity power couple have asked their friend to be the godfather for their newborn twins; Knox Leon and Vivienne Marcheline.

Jolie and Pitt, alongside their children, reportedly have been spending a week with the rock star at his home in a leafy village in the South of France. In return for his kind gesture and impressed by his humanitarian work, they then asked the frontman to take on the role which he accepted immediately.

July 28, 2008 06:27:11 GMT

Friday, July 25 was 's bad day. She and boyfriend, NBA player Kenyon Martin, were involved in a car accident in Belize late that night that left two children, ages 12 and 9, injured.

Per 7 News Belize, which broke report of the accident, Trina and Kenyon were in the country for a hip-hop peace rally and charity basketball game which took place on Saturday, July 26. They were traveling with a police motorcade from the airport when the Ford Excursion they were riding in was struck by a minivan on the highway.

July 28, 2008 05:06:17 GMT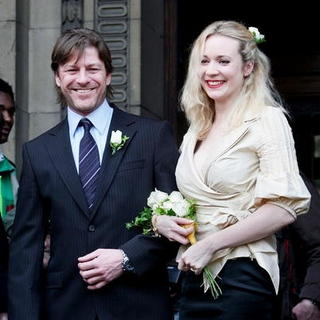 was arrested for domestic assault, reports claimed. The "Lord of the Rings" actor reportedly was arrested at his home in Camden, North London, Thursday night, July 24 after a quarrel with his wife of five months, Georgina Sutcliffe.

According to the Daily Mail, Sutcliffe allegedly called police telling them she was being attacked by Bean following a heated argument. Despite his denial, insisted it was simply a domestic row that had got out of hand, Bean was detained to the nearest police station in Holborn. Being kept in custody for about 6 hours, he was released on bail at about 6 A.M. on Friday morning, July 25 after Sutcliffe dropped her allegations against him.

July 28, 2008 04:20:56 GMT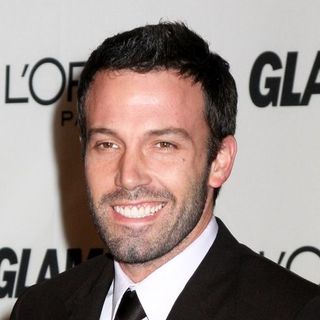 Offering no words at all to the press about his wife's much-reported second pregnancy, finally confirmed that matter and the one lucky person to hear it is actor-director . To People magazine the man claimed that Ben has told him about a new addition into his and wife 's clan.

Smith told People at the Maxim magazine party on Saturday, July 26 in San Diego where he attended Comic-Con, "I saw him last week. Ben came over to watch my movie () at the house, and he told me, 'We're having another baby'." He continued saying, "I guess they are looking for a bigger place now."

July 28, 2008 03:16:42 GMT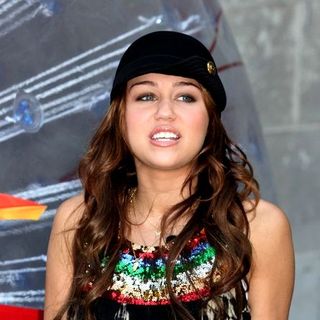 The YouTube video she made with best pal Mandy Jiroux mocking and is quick to spread all over the net. And is wasting no time to issue an apology to both stars following a number of criticism and negative review addressed to her for mocking the Disney stars.

The four-plus-minute video Miley made with her friend and back-up dancer Mandy, mocking that of Demi and Selena's which was made several months ago, garnered quite a bit of buzz this week. The clip shows Miley and Mandy mimicking what Demi and Selena are saying and doing on their video.

July 28, 2008 03:08:45 GMT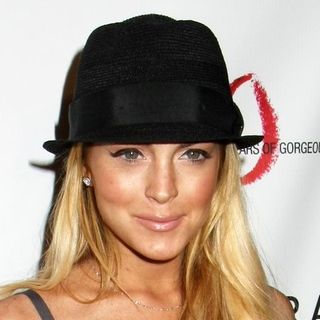 Is she or isn't she? Reports on involved in a motorcycle accident have been mounting since his father's confirmation to the New York Post that his daughter was "nearly" run over by a motorbike over the weekend and rushed to a hospital in New York.

Lindsay was enjoying a night of clubbing in New York City with her alleged lesbian lover when the accident happened. Unfortunately, she was sideswiped by a person driving a motorcycle outside a club on 32nd Street after a heavy night of partying, her father Michael Lohan told the New York Post.

July 28, 2008 02:32:21 GMT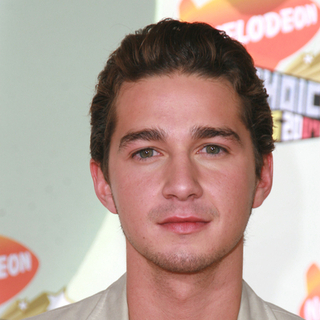 is at it again, run-in with the law. The actor was injured in a car crash in Hollywood on Sunday morning, July 27 and was arrested under suspicion of driving under the influence (DUI), the Associated Press reports.

Chronicling on the accident, Sergeant S. Wolf of the Los Angeles County Sheriff's Department told AP that Shia was allegedly making a left turn at a West Hollywood intersection at around 3 A.M. Sunday when his green Ford F150 pickup struck another car and rolled over twice. "It was immediately apparent to officers responding on the scene that LaBeouf was intoxicated and he was subsequently placed under arrest," Wolf told the AP.