October 09, 2007 06:51:03 GMT

The almost always looks gorgeous took time in between her Elle Magazine photo shoot Monday October 8th in Paris, France to write a new blog on her official Website, telling fans the experience she got while doing her job there.

Keep yourself updated with Vic's latest news by reading her blog at .

October 09, 2007 06:13:45 GMT
The Osbourne clan is cleaning up. Celebrity rock couple and are holding a US$1 million garage sale, selling art, furniture and collectibles from their homes in Malibu, Beverly Hills and England, with a portion of the proceeds will benefit the Sharon Osbourne Colon Cancer Foundation.

"It's time to unload," Sharon said, "We just have an overabundance of possessions that we do not need."

October 09, 2007 04:41:01 GMT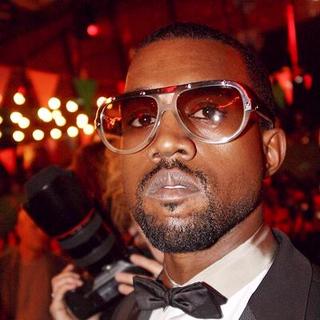 It appears that rap isn't the only thing is mad about as he has just hinted his plan to launch his own jewelry line.

Concerning his new business venture West is teaming up with Japanese artist Takashi Murakami and already unveiled a piece from his upcoming jewelry line at the Givenchy show in New York on Wednesday October 3rd, during which he was spotted sporting a large type of Japanese animation Manga-inspired diamond studded gold pendant.

October 09, 2007 03:50:18 GMT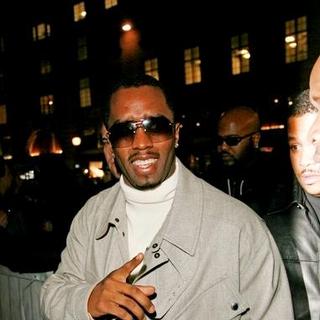 Acting like true gentleman, has openly admitted he is the father of Atlanta beauty queen Sarah Chapman's 15-month-old daughter, Chance.

Has repeatedly denied he's the biological father of the little girl, Diddy finally promised to take care of her after DNA tests proved that the baby is, indeed, his daughter. "At first, I wasn't sure if this was my child," New York Daily News quoted him as saying. "Now that it has become clear she is, I will take care of her for the rest of her life."

October 09, 2007 03:05:53 GMT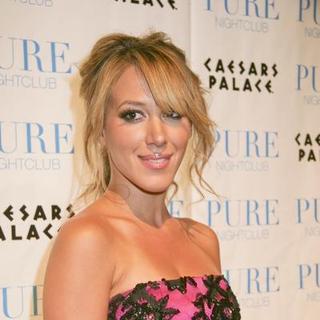 While younger sister is enjoying her time with quite new boyfriend Mike Comrie, the elder Duff also is having her own brand new man.

was spotted in Malibu over the weekend, strolling the street with suspected boyfriend, Charlie McDowell, the son of Academy-Award winning actress and her former husband .

October 09, 2007 02:04:54 GMT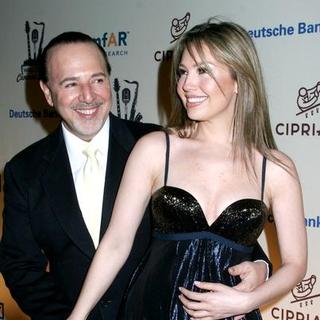 is now a mother. The Mexican singer gave birth to baby girl Sunday October 7th, it has been confirmed.

The infant, named Sabrina Sakae, was born Sunday morning in New York and weighed 8 lbs. 4 oz. The first name means "princess" in English, and the second means "prosperity" in Japanese.

October 08, 2007 05:57:00 GMT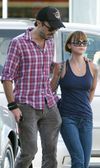 has a new boyfriend.

The Golden Globe and Emmy Award-nominated actress was photographed out and about with her new boyfriend, Aussie actor Kick Gurry, in LA on Friday October 5th.

October 08, 2007 04:50:56 GMT

Film and stage actress , Grammy Award-winning artist , and Grammy Award-winning musician and producer are the three new celebrities joining the (PRODUCT) RED Gap Campaign, a for-profit brand designed to raise money for the .

In the campaign, captured by acclaimed photographer Annie Leibovitz, Legend is photographed surrounded by the African Children's Choir, while Jean is seen embracing his daughter Angelina.

October 08, 2007 03:39:25 GMT

The lost daughter is found. ' mother Lynne Spears comes to the rescue of her troubled pop star daughter. What a good mommy.

Days after losing the custody of her sons, Sean Preston and Jayden James, to former husband , the train wreck decided to make amends with her mother. The mother-daughter reunited at the singer's Malibu Beach home.

October 08, 2007 03:10:43 GMT
What is it about that's so hot besides her much-talked world tour plan and her promoting Judaism? It's a book of her original photography.

The collection won't be released until June 10th next year, but for all her fanatics it surely is a must-buy item.

October 08, 2007 02:31:09 GMT

is a brief prisoner. The hip hop star was arrested early Saturday morning October 6th in Boise, Idaho on a felony fugitive charge issued in Georgia for allegedly possessing a controlled substance.

The 25-year-old rapper was arrested soon following his concert at Boise's Qwest Arena. He was booked into the Ada County jail at around 7:30 AM before being released later that day on $10,000 bail.

October 08, 2007 01:43:03 GMT

is a married woman now that she's married boyfriend Rick Solomon.

Pammy and Solomon tied the knot Saturday night October 6th in Las Vegas at the Mirage Hotel between her two magic show.

October 06, 2007 07:10:23 GMT
is a million dollar lady now that she's been tapped as the new face of high-end jewelery range Di MODOLO.

The prestigious jewelry house announced the actress as their company's new face, representing the new TEMPIA Timepiece Collection and Di MODOLO Haute Couture among others. The campaign featuring her will debut in the November 2007 issues of such top fashion and lifestyle publications, as W, Vogue, and In Style just to name a few.

October 06, 2007 05:11:16 GMT

heading for the jail. Well possibly. The rapper is facing 15 years in prison for gun possession charges stemmed from an October 2006 arrest at time of which the police who stopped him for making an illegal u-turn found a .22-caliber handgun in his SUV.

Prodigy and hip hop music producer The Alchemist were stopped by two cops at around 2 a.m. back on October 26th after they were seen "make a U-turn and begin heading the wrong way on Ninth Avenue at West 31st Street ," the New York Post wrote. Both officers testified in a Manhattan court Thursday October 4th they witnessed Prodigy placed his hand near or on the open console, where they allegedly found the fully loaded and unlicensed gun.

October 06, 2007 03:57:43 GMT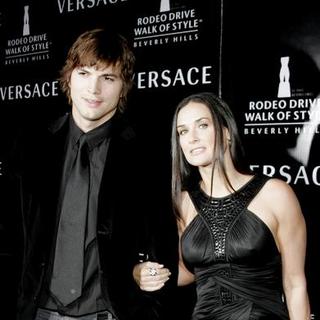 Up for sale soon, and 's nude pics.

In another Hollywood scandal, it has been reported by the National Enquirer that the actor has accidentally left his cell phone, which contains more than 30 pictures of him and wife Moore naked, in a cab while on vacation back in April.