March 17, 2008 08:17:35 GMT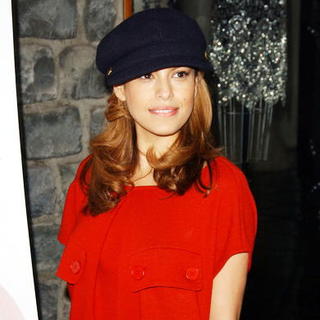 Has previously been tapped to star in Calvin Klein's Fall 2008 perfume advertising campaign, is the new face for Calvin Klein Underwear as well. The fashion house, according to WWD, will kick off a worldwide advertising campaign featuring the arguably sexy actress.

On her being recruited as the new face for Calvin Klein Underwear, Mendes commented, "The company has such an incredible creative legacy. I'm honored to be associated with such an iconic, world-class brand like Calvin Klein." Meanwhile, no details have been revealed about the range.

March 17, 2008 06:27:56 GMT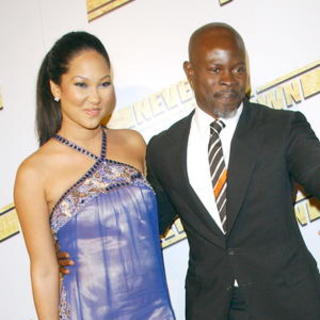 Another day another denial from another Hollywood public figure. Kimore Lee Simons has turned down rumors she is pregnant with the child of actor boyfriend , claimed all the stories the tabloids publish about her "lies."

The New York Post's Page Six reported last week that the fashion mogul was pregnant with Hounsou's baby. The Post cited an unnamed source confirming the baby news as saying, "She's pregnant". A rep for Simmons had no comment at that time.

March 17, 2008 04:26:49 GMT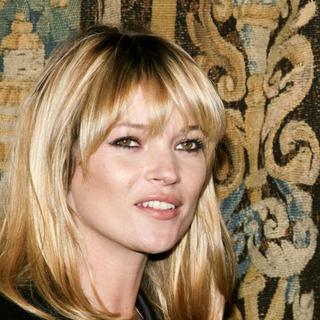 Can't wait to get married and put her troubled past behind her, is said to be "very excited" after her rocker boyfriend Jamie Hince proposed to her. The Kills guitarist is said to have popped the question before he recently left for a tour with his band.

"She has been hoping Jamie would bring up marriage for ages. And now he has she is very excited," so said a source. "Nobody has ever seen Kate the way she is at the moment. She is much happier than she's ever been with any past boyfriend. Jamie is popular among Kate's mates. They think he is a good influence and keeps her grounded."

March 17, 2008 04:07:40 GMT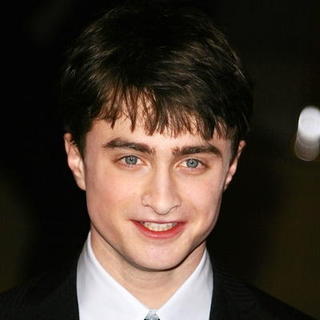 Arguably is still very young at age, it's a bad news that is cancer sticks addict. The movie star has the so-called "20-a-day cigarette habit", leading him to be branded "Harry Puffer" by co-stars on set of the latest "Harry Potter" adventure, called the "Deathly Hallows."

Radcliffe's "Harry Potter" co-stars have warned him to quit his heavy smoking habit upon fear for his health. Their concern is reasonable taking into account that the British actor is getting through a packet of cigarettes a day.

March 17, 2008 03:34:29 GMT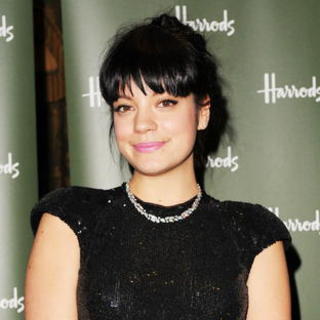 is single no more. She apparently has been mending her broken heart when she was spotted out with her new man on Saturday, March 15.

Allen and her not-yet-identified new man wore almost identical grey tracksuit bottoms and black hooded tops. The pair were seen heading for the Little Georgia Cafe in Shoreditch to eat with friends.

March 17, 2008 03:03:09 GMT
has nose for eatery business. The wannabe rapper is planning an unlikely business venture with his ex-wife ' father, Jamie Spears, to open a Mexican restaurant.

A source told the Mirror that K-Fed is hoping to take over one of his favorite restaurants and wants professional chef Jamie to help him out. "K-Fed wants to take over a Mexican place in LA with him and Jamie as managers," a source told the Mirror.

March 17, 2008 02:40:52 GMT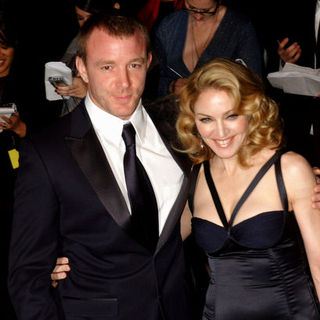 The meltdown continues. 's marriage to hubby Guy Ritchie is on the rocks and Internet reports are putting most of their focus on the celebrity couple, claiming they are going their separate ways.

According to Showbizspy, Ritchie's absence from Madonna's induction into the Rock 'n' Roll Hall of Fame on March 10 has fueled the long persistent rumors that their marriage is on the rocks. The pop superstar however will wait until 18 months to announce their split. The reason for that is because she needs her peeps to start working on how the press will handle their split.

March 17, 2008 02:01:04 GMT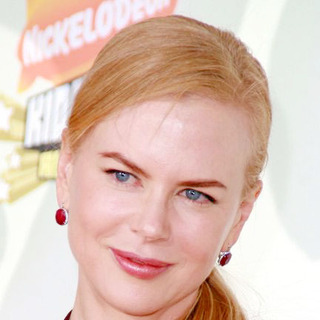 Is expected to give birth to the baby she's carrying June later this year, reportedly has asked fellow movie star to be the godfather of her not yet born infant. Reports say, the Aussie movie beauty is planning to have her baby baptized in the Catholic Church and thinks Clooney is the ideal godfather for the baby.

A celebrity insider told Star Magazine, "Nicole asked George to be her baby's godfather, and he has agreed." No words just yet from both parties though.

March 17, 2008 01:26:48 GMT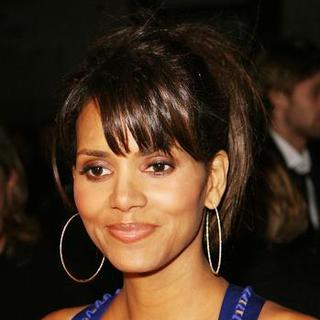 is finally a mother. The 41-year-old actress has given birth to a baby girl Sunday morning, March 16 at Cedars-Sinai Hospital in Los Angeles, according to reports.

Star Magazine was the first to bring the report to the surface. An insider told the publication, "Halle Berry had a 7lb 4 oz girl at 10:17am Sunday morning, March 16, at Cedars-Sinai Hospital in Los Angeles. The actress had checked into the hospital for the second time that day after feeling contractions earlier Saturday morning."

March 15, 2008 07:03:02 GMT
drew front-row guests, such as , and at their debut fashion show Thursday, March 13. The all-girl group helped band founder Robin Antin debuted her new lingerie collection at the L.A. Fashion Week.

The Dolls; , , Jessica Sutta, Melody Thornton and Ashley Roberts, performed a special show at the event, sans recently departed member Carmit Bachar. All the girls performed onstage at the fashion show while the models on the catwalk showing off the selection of bras and pants.

March 15, 2008 06:36:54 GMT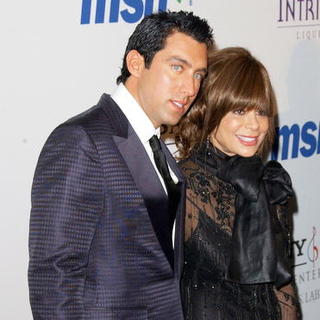 "I am not engaged!" so told on his Los Angeles radio show. Much contrary to a U.S. tabloid story that stated her boyfriend J.T. Torregiani is about to propose to her, Paula has denied speculation of an engagement, insisted she and Torregiani are not planning to head down the aisle anytime soon.

In Touch Weekly reported Wednesday, March 12 that restaurateur J.T. Torregiani is poised to pop the question to Paula after he was spotted scoping out engagement rings in the VIP room at Tiffany in Beverly Hills back on February 27. "JT was looking at big stones over six carats," an insider revealed at that time. "He didn't seem to have a budget, but definitely wanted something that would impress Paula."

March 15, 2008 06:14:31 GMT
Wasting no time with her failed marriage to hubby Daniel Johns, has reportedly scored herself a new man. The "Torn" singer is said to have been romancing Sir Richard Branson's son, Sam.

Not without reason, but speculation of a romance between the twosome arose soon after they were seen canoodling during a bash at London's Kensington Roof Gardens, where Natalie was one of the guests at the ski-themed party to celebrate Sam's planned Arctic expedition. The party itself reportedly cost 100,000 pound sterling.

March 15, 2008 05:05:58 GMT
Another baby is on the way for and his wife Caroline Fisher. The former "American Idol" runner up confirmed the news to People.

"I'm proud to be a dad again," Bice exclusively told People. "We don't know if it's a boy or girl yet and don't care as long as it's healthy and has all its fingers and toes."

March 15, 2008 04:50:32 GMT
It appears that is taking her love for leggings to the next level. The starlet has recently expressed her intention to launch her own line of leggings.

Has been spotted day after day wearing leggings, Lindsay is now thinking of starting her own legging line. About this she told Life&Style Magazine, "I'm doing my own leggings line! But it's a secret. It will be a while before it comes out, but I'm going to do it. I love leggings."

March 15, 2008 04:25:06 GMT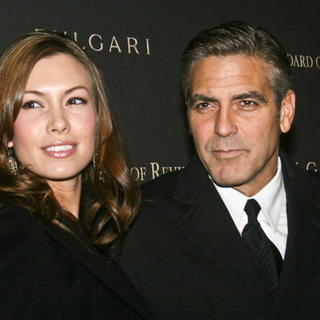 has something to be proud of about her current girlfriend Sarah Larson now that she's made the big talk with her runway debut at the L.A. Fashion Week Thursday, March 13. The former cocktail waitress caused a stir as she hit the catwalk in Ashley Paige swimwear at Mercedes-Benz Fall 2008 Fashion Week at Smashbox Studios, C.A.

The beauty, who was a contestant on the TV game show "Fear Factor", showed her well toned body in two revealing one-piece swimsuits. She, as reported by People, strutted her stuff in the swimwear like a pro.