May 14, 2008 07:43:31 GMT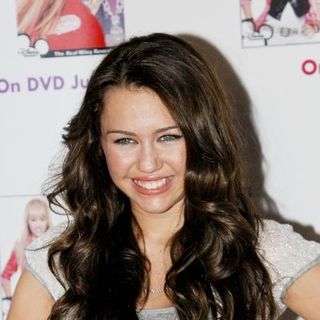 Has been living a low profile life ever since her Vanity Fair provocative pictures caused a stir, is back on the spotlight. The actress-singer dons the so-called milk mustache for the latest ad of "Got Milk?" campaign.

Helps to spread the words of the importance of drinking low fat milk, Miley is pictured in the ad sitting on a chair in a dressing room. Dons a white shirt, dark-colored tight jeans, and a pair of brown boots, Miley is photographed lifting her right leg up with both her hands lying on the arms of the chair.

May 14, 2008 07:04:31 GMT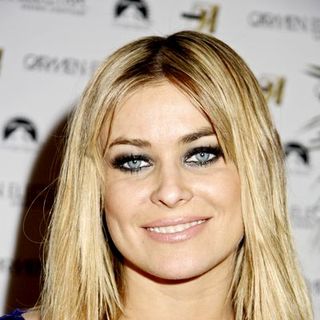 It's tragic. and her rocker fiance Rob Patterson reportedly are on the rocks already, less than a month after they made public their engagement. The actress, who rose to fame as a Playboy model and "Baywatch" star, is upset over the engagement ring, which is not so expensive, it has been claimed.

Rob proposed to Carmen last month when they were celebrating her 36th birthday. The guitarist gave her a huge black diamond ring which she was seen wearing on her engagement ring days later after the engagement report first surfaced on the net.

May 14, 2008 05:05:24 GMT

Rumors are abuzz that and have split. Representative for the actress-singer has slammed the break up rumors though, insisted there is "no truth" to them. Celebrity gossip site TMZ, in fact, "has learned that the romance between Jessica Simpson and hotshot QB Tony Romo is as dead as the Cowboys' 2007 playoff run," while furthermore claimed their sources know better than the couple's representatives.

Star magazine first broke the report on the couple's split on Monday, May 12, cited a source close to the pair as saying they have broken up. "They're broken up," a friend of the Dallas Cowboys quarterback claimed. "He told us they broke up and that was that. We're guys so we didn't talk about it much."

May 14, 2008 04:49:57 GMT

The party is still on. Secretly tied the knot in a small ceremony in the Bahamas on April 30, and her husband are planning a big blowout. The newlyweds, as reported by Hollyscoop, have rented out Six Flags Magic Mountain in Valencia, C.A. for a "celebratory post-wedding event."

The park will be closed for the public Tuesday, May 13 for Carey and Cannon to hold their private party. No words on the people who are invited to the bash. Further details, as well, remain undisclosed.

May 14, 2008 03:52:29 GMT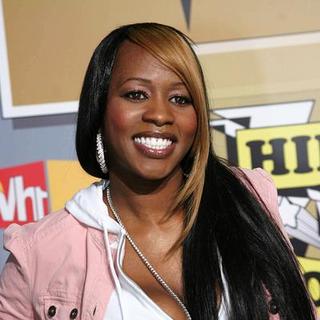 Grammy-nominated rapper was sentenced to eight years in prison Tuesday, May 13 for shooting a female acquaintance outside an N.Y.C. nightclub. The sentence stemmed from a July 14, 2007 incident during which Ma fired a shot toward a childhood acquaintance, identified as Makeda Barnes Joseph, outside of a nightclub in Manhattan's Chelsea neighborhood upon suspected that she had stolen $3,000 from her purse.

Was convicted of assault, illegal weapon possession and attempted coercion, Ma initially faced a maximum 25 years in prison. Being sentenced to eight years behind bars, she begged the judge for leniency for the sake of "my little boy," blamed her difficult childhood which forced her to grow up "surrounded by failure, violence and poverty," but "made something out of nothing" from her life, for the shooting.

May 14, 2008 03:02:54 GMT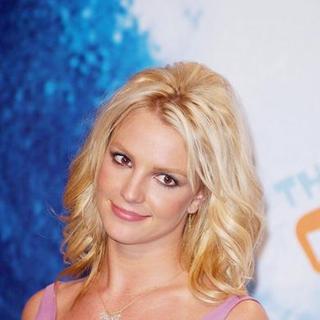 Is no stranger to minor car crash, got into another fender-bender yet again. The pop singer, who's working her comeback into the music industry, rear-ended a red Ford Explorer while at a stop light on Sunset Boulevard in Beverly Hills on Tuesday afternoon, May 13, TMZ reported.

Britney was leaving her Studio City home for an afternoon drive on her white Mercedes SL just after 2 P.M. local time and stopped at the red light, when for an unknown reason, she accelerated, smacking into a maroon Ford Explorer in front of her, which was driven by another woman. Thankfully, neither party was hurt in the crash and there were only minor damages to both cars.

May 14, 2008 02:21:28 GMT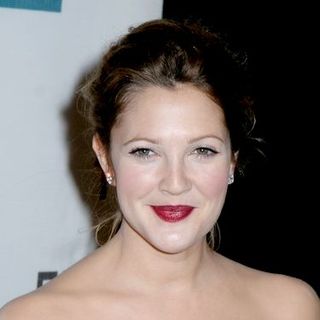 was left unhurt in hit and run crash in West Hollywood on Monday, May 12. The actress was driving near Gardner Street and Santa Monica Boulevard just before noon that day when her car was hit from behind.

The offending vehicle, according to the explanation given by Los Angeles County sheriff's Sgt. Kristin Aloma, sped off but was pursued by Barrymore, who managed to note the license plate before she lost the car in traffic. She then handed the number to the authorities who are still trying to track down the driver.

May 13, 2008 08:35:02 GMT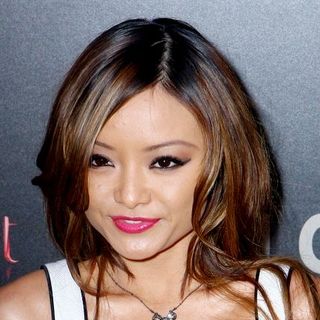 TV personality is turning an author. The model, entertainer, and singer who was dubbed "the Madonna of MySpace" by Time magazine after netting nearly two million friends on the social networking site, is teaming up with publisher Scribner to write a book about her life.

The book reportedly will be titled "Hooking Up With Tila Tequila". About her upcoming memoir, she said, "My fans write me every day with questions so I figured instead of responding and sitting there taking hours, I'll just put all the answers in a book from all their questions."

May 13, 2008 08:13:56 GMT
Has made her first public appearance since the birth of her daughter Nahla Ariela Aubry on March 16, showing off her post baby figure as she attended a charity gala in Beverly Hills, California late last month, won't stop creating yet another media headline. The movie beauty fueled speculation of an engagement after she was spotted sporting a ring on her left hand Saturday, May 10.

MediaTakeOut obtained not only the pic of the supposed engagement ring, but also a confirmation from a source close to Halle's model boyfriend Gabriel Aubry who claimed the ring as first belonged to Gabriel's grandmother. No words just yet from Halle herself and her people concerning the engagement report.

May 13, 2008 06:58:06 GMT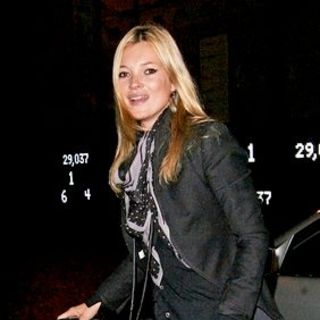 Despite rumors to the contrary, will remain as the face of make-up giant Rimmel. Coty Inc. has confirmed that Rimmel isn't replacing the supermodel for pop star .

Earlier this week reports surfaced that Moss has been replaced as the face of Rimmel by singer Sophie Ellis-Bextor, who's considered to be the perfect choice for the brand as the company is looking for a younger model. "Kate Moss has been fantastic but Rimmel wanted a new, fresh face. Sophie was the obvious choice," a source told the Sunday Mirror at that time.

May 13, 2008 06:21:21 GMT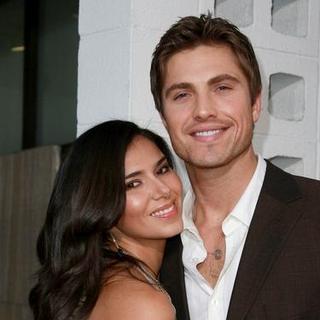 Wedding bells will soon ring for and her actor fiance . The singer, model, film and television actress is said to have been planning to wed this coming November in her native Puerto Rico.

Revealing on her wedding plans, Sanchez admits she's prepared to spend a fortune on her big day, telling Puerto Rican newspaper El Nuevo Dia, "If it was up to me, I would spend everything I have in the bank. Thank God Eric is more conservative and he controls me." On top of the wedding report, Sanchez and Eric are said to have sold the exclusive rights to cover their nuptials to both OK! and InStyle.

May 13, 2008 03:34:19 GMT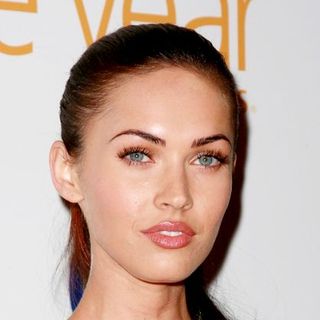 Lands the No. 1 spot on FHM's annual list of 100 Sexiest Women in the World in 2008, doesn't hesitate to show some skin. The Hollywood babe causes quite a bit of buzz when some new topless photos of her are leaked online.

The photos, which have become talk of the town, are taken from the set of her new movie, "." Megan was seen in some of the photos coming out of the water of a California beach wearing only a pair of shorts and some 'pasties' over her 'lady parts' as she filmed a few water scenes for the flick.

May 13, 2008 02:41:36 GMT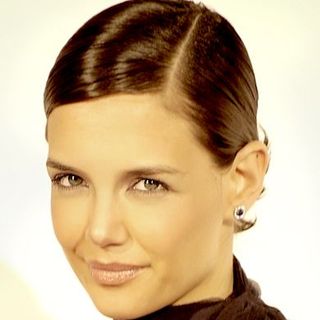 Is no stranger to starring in big screen movies, is heading for Broadway. The mother of one reportedly is about to make her stage debut, playing Ann Deever in the revival of Arthur Miller's 1947 play "All My Sons" this fall.

Talks have been abuzz since March that Katie has been considered for the part. And confirmation on that matter has come from the show producer Eric Falkenstein who openly praised Katie as the perfect choice for the part.

May 13, 2008 01:59:32 GMT
Has sparked further fears for her health when she was snapped looking thinner than ever, is set to make her modeling debut. The troubled singer reportedly is targeted to model top designer Julian MacDonald's fashion line at this autumn's London Fashion week.

MacDonald, as claimed by Britain's Metro newspaper, has his sights set on Amy to model his collection on the event, slated to be held this coming September. To the newspaper, the designer expressed his praise for the songstress, saying "She's an amazing talent. We are always busy working on fashion week. She's an incredible person, who is just very unique and has a great style. She is just so different."

May 12, 2008 05:05:24 GMT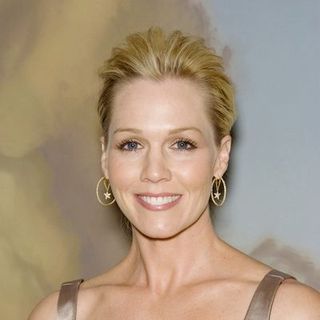 is returning to the old 90210 neighborhood. The actress who's best known for playing the role of Kelly Taylor in TV series "Beverly Hills 90210" (1990) has signed on for the show spin-off, about to reprise her role from the original series, the CW network announced Saturday, May 10.

Garth previously spent 10 years on the original show. As for the forthcoming one, her role Kelly is said to play a guidance counselor at her alma mater, West Beverly Hills High. She, nevertheless, is not a regular on the new "90210."