October 13, 2007 06:41:07 GMT

Not again. scored himself another Hollywood beauty and this time on it happens to be R&B singer .

The actor and songbird fueled dating speculation after they were spotted kissing at NYC club Pink Elephant on Thursday night October 11th.

October 13, 2007 05:36:59 GMT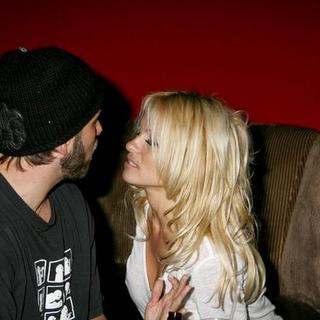 Much contrary to rumors on the street, is not pregnant.

The actress has shot down rumors that she's pregnant with new hubby Rick Solomon's baby, told during an interview at a party Wednesday night October 10th for airline magnate Richard Branson, "Please tell everybody, categorically I am not pregnant."

October 13, 2007 04:53:21 GMT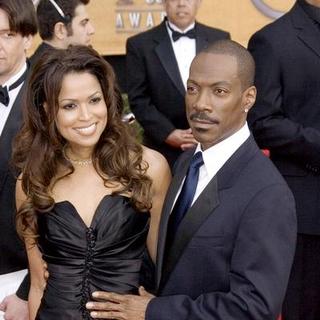 Previously stated wanting to have a fun, small, and casual wedding, and fiancee Tracey Edmonds are said to be planning to walk down the aisle December 28th later this year in Tahiti.

Rumors are all over the net that the couple wants a casual ceremony on the South Pacific island.

October 13, 2007 04:23:40 GMT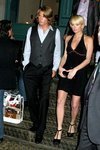 It's no longer an unconfirmed speculation that 's new boyfriend, Alex Vaggo, is a pizza delivery boy. Well, he used to, for in case you missed it, the heiress has helped him to find a new job other than delivering the fast-food.

With her wealth and rising popularity in the entertainment industry, it surely is not a big deal for Paris to find her new lover a better job, and what a very lucky boy Vaggo is that she scored him a modeling stint.

October 13, 2007 03:51:55 GMT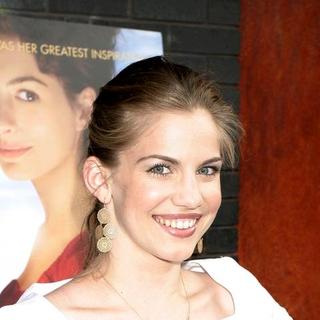 "My Girl" will soon become soldier's bride. is engaged to be married.

The actress, best known for playing Vada Sultenfuss in the 1991 movie "My Girl" and the 1994 sequel "My Girl 2," has been engaged to boyfriend, Army Reservist Shaun So.

October 13, 2007 03:28:55 GMT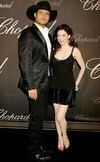 Following media abuzz, People comes with its own version of story on and Robert Rodriguez's engagement.

People.com quoted a source close to the actress as saying both of them are engaged. That's all and no other details being revealed nor do the couple comes with denial or confirmation concerning the report.

October 13, 2007 03:11:57 GMT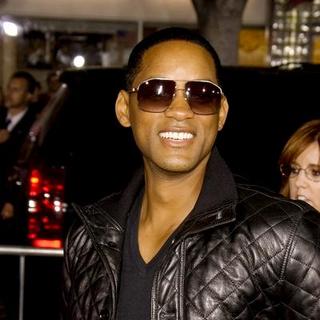 Proven to be a hit movie in the year 2005, is bringing "" into TV.

The Golden Globe and a two time Academy Award-nominated actor has reportedly signed on to executive produce the television version, but unfortunately won't take a staring role.

October 13, 2007 02:42:29 GMT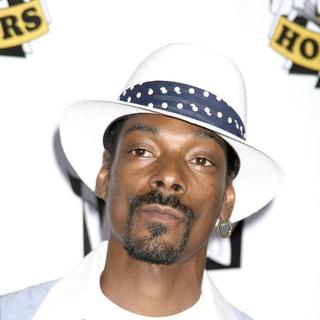 Pleaded guilty to one count of felony possession of a dangerous weapon, stemmed from an arrest at John Wayne Airport in Orange County, California, back in September 2006, as a consequence was ordered to serve 160 hours of community service.

Chose the Orange County park site from a list of probation-approved community service sites, the rapper's chores will include "raking leaves, washing cars, cleaning toilets (and) picking up litter," and in doing those he will be supervised by a park ranger.

October 13, 2007 01:45:07 GMT

was involved in a car crash on a Hollywood street early Friday morning October 12th. But fear not, it was the minor one and the actor was unhurt.

Reports are circulating over the net that Bloom was driving alone on Fountain Avenue when another vehicle cut him off and he hit a parked car. The accident, took place at around 2:15 a.m., was first made public by TMZ.com.

October 12, 2007 08:20:28 GMT

They have yet made it official that they are an item. But the photos provide by say it all.

It's obvious that and are couple. The lovers have been snapped making out while spent a romantic few days in the Republic of Maldives in the Indian Ocean earlier this month.

October 12, 2007 07:12:09 GMT

The divorce saga of and his estranged wife continues. The former couple appeared at a London courthouse Thursday October 11th for a hearing that was reportedly focused on determining the amount of money the former model would accept from their divorce settlement.

While speculation are mounting on the amount of wealth Mills would make from the former Beatle, neither parties would share details of the court hearing to public. The estranged twosome remained tight lipped as they made their way out of the court room following a seven hours closed-door hearing.

October 12, 2007 05:06:13 GMT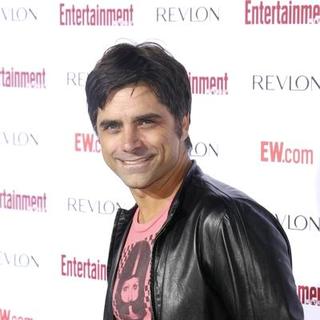 Enjoying singlehood since he had his divorce to former wife finalized in March 2005, is back on the dating saddle again. The actor reportedly has been enjoying a series of dates with fashion worker Leah Marsh.

The new lovers are said to meet through mutual friends. WENN reported that OK! Magazine has quoted an insider as saying, "It isn't too serious. They've been dating over a month and enjoy hanging out. John's in no rush to settle down again."

October 12, 2007 04:40:48 GMT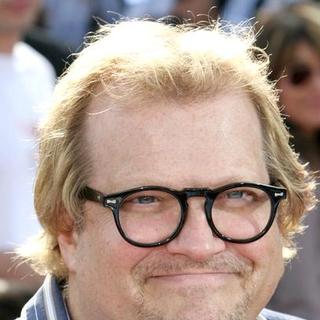 is now an engaged man. The sitcom star turned game show host has been engaged to girlfriend Nicole Jaracz, it has been confirmed.

Drew is said to have popped the question to Jaracz, a recent graduate of culinary school, on Tuesday October 9th.

October 12, 2007 04:16:26 GMT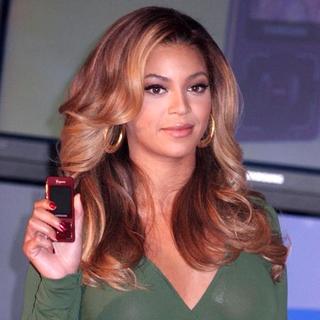 It appears that can never have enough of business. Already has a very successful singing career and has become the spokeswoman for a bunch of products, the star still wants more and dream comes true she gets more. It's a phone business venture.

Beyonce has on Thursday October 11th launched her new 'Beyonce' branded limited edition 'B'Phone' at the Samsung Experience Store in New York City. The product, manufactured by Samsung, "is a special edition Samsung UpStage SPH-M620 Sprint-mobile phone."

October 12, 2007 02:54:49 GMT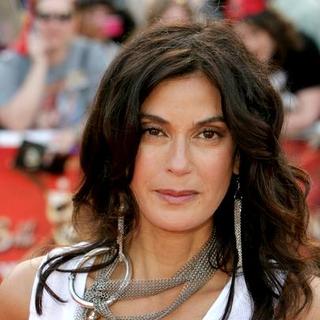 The fourth season of ABC's "Desperate Housewives," where is starring in as one of the main cast, has been premiered since September 30th, and now the mother of one has something else to do which is writing.

The actress has confirmed she's working on a new book, a follow up to her successful 2006 novel "Burnt Toast: And Other Philosophies of Life."