October 06, 2008 09:18:02 GMT
The Los Angeles Times has just posted on its site an update on ' "Sweet 16 - Share the Celebration", giving people a peek of her jam-packed schedule during the star-studded event. Aside from all the commitments she had to complete during the 12-hour celebration, the Disney starlet got what she's been dreaming of, puppy, her parents gave her at the end of the celebration as birthday present.

Below is the list on Miley's schedule during her birthday party, held Sunday, October 5 at California's Disneyland:

October 06, 2008 09:09:38 GMT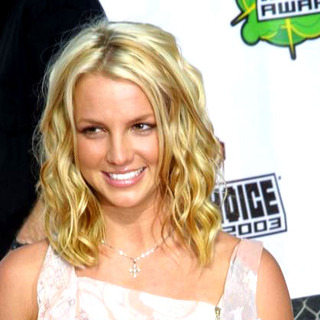 Busy prepping for the launch of her highly anticipated new album "", was seen putting her driving skills on test, getting behind the wheel for a spin around "Dromo 1: The Real Racing Experience" in Anaheim, Calif. on Sunday afternoon, October 5. Rumor has it, her go-kart moment was recorded for her upcoming behind-the-scenes DVD, which is expected to be released along with "Circus".

In that Mail Online has obtained, Britney was seen slipping on a black balaclava and then putting a bright orange helmet on her head before getting herself ready to race in the indoor karting center with a challenging 1000ft.-long track. She was also spotted sporting a pair of gloves.

October 06, 2008 08:06:46 GMT

and girlfriend-manager Janie Liszewski are engaged, People reports, adding that they are planning to walk down the aisle June next year. A source close to the couple broke their engagement to the publication, informing the weekly magazine the guitarist and songwriter proposed to her on August 4, 2008 while they were vacationing in Hawaii.

"They are happy, healthy, very much in love and looking forward to living life together forever," the source stated. "They are devoted to each other and to experiencing life in a whole new, positive and passionate way."

October 06, 2008 06:58:20 GMT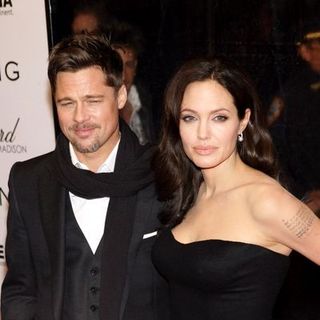 Attending the New York Film Festival screening of her new film,"," Saturday night, October 4, which was her first red-carpet appearance since giving birth to twins Vivienne Marcheline and Knox Leon, showed off two new tattoos on her left arm. The new tattoos are the longitude and latitude of Nice, France, where the twins were born.

Jolie was accompanied on the red-carpet by longtime partner . She wore a strapless black Atelier Versace gown, leaving the noticeable for everyone to see. The new tattoos are etched right underneath Maddox, Sahara, Shiloh and Pax's commemorative tattoos.

October 06, 2008 06:15:59 GMT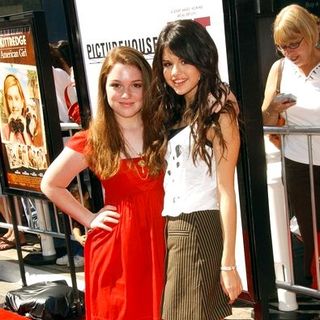 Completing a scheduled appearance at the "Target Presents Variety's Power of Youth" event, held at Nokia Theatre in Los Angeles on Saturday, October 4, was seen skateboarding down a street in Los Angeles accompanied with fellow actress Jennifer Stone later that day. Apparently, both stars, who are the cast of TV series "", enjoyed their time together very much as they were snapped joking along the way.

Cruising about her Los Angeles neighborhood on her skateboard, Selena was spotted sporting a white t-shirt with fellow Disney actor and singer 's face plastered on its front part. The t-shirt bore the text that read, "This reminds me of a fairytale ... except it's real." Jennifer also wore the same t-shirt and she even beautified her look wearing what looked like a flowery head band.

October 06, 2008 05:22:27 GMT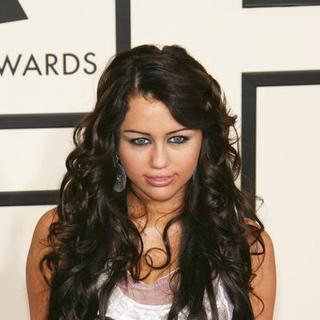 It was only hours before kicked off her "Sweet 16 - Share the Celebration" Sunday, October 5 and amidst preparations for the bash, Los Angeles Times had a peek on the fellow celebrities who were invited to show up at the event. Among those on the list were her singer father , best friend , and fellow Disney star .

, who has boasted on getting her support for his upcoming appearance on the "," was also invited. , , and were among the 25 years and over guests. Besides them all, Miley also invited fellow "High School Musical" cast Kaycee Stroh and Matt Prokop, the reports.

October 06, 2008 04:41:24 GMT
LaKisha Jones officially ended her single status when she wed financial adviser Larry Davis on Sunday afternoon, October 5 at the Beverly Wilshire Hotel in Beverly Hills, California. There were 50 family and friends attending the nuptials. Some of her fellow "" castmates were also in attendance, including Haley Scarnato, Melinda Doolittle, Gina Glocksen and Sanjaya Malakar.

The wedding had the theme of "old Hollywood black and white" and was held in the ForbesLife Penthouse Suite. Keeping with the event's theme, there were "white round candles perched on floating black stands and red rose petals dotted the floor," People reports.

October 06, 2008 03:26:43 GMT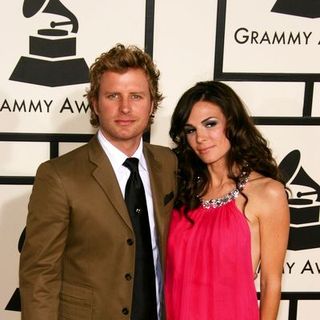 Having been married since the year of 2005, it wasn't until Saturday, October 4 that and his wife Cassidy Black welcomed the arrival of their first child together, a baby girl, whom they named Evalyn Day Bentley. She was born just before midnight at Vanderbilt University Medical Center in Nashville, People reports.

The newborn baby weighed 7 lbs., 10 oz. at time of birth. According to Dierks, the baby's name was derived from Cassidy's maternal grandmother Evalyn, while the middle name was chosen because he and Cassidy "just liked the word 'Day' - it's a hopeful word." And so, they will simply call her "Evie".

October 06, 2008 02:13:55 GMT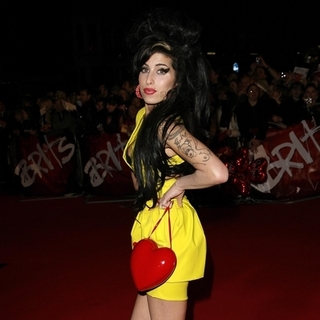 New report has just surfaced that troubled singer is considering a switch to controversial religion Scientology in a bid to kick her drugs habit and get her life back on the right track. British tabloid the Daily Mirror reported the church of Scientology is reaching out to her, urging her to try its Narconon drugs program, which it claims has helped hundreds of people kick the habit.

"She had a call from the celebrity branch of the Church Of Scientology. She thinks they got her number through one of the American music producers who worked on her '' album", a source close to Amy informed the Daily Mirror. "They told her they wanted to help her beat drugs and could tailor-make a program so she wouldn't have to go to a residential center. She liked that idea because her husband Blake is out of prison soon and wouldn't want to be away from him when he's finally freed."

October 04, 2008 07:25:15 GMT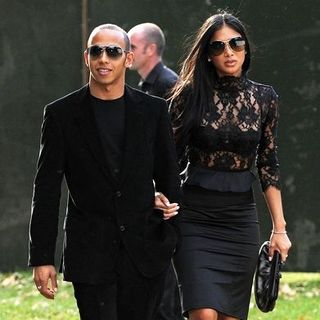 Having some time off from their work commitments, and flew to Paris to have a romantic break for two. They were seen spending the day shopping, dining and kissing.

In the afternoon, Lewis spent his time buying lingerie as present for Nicole. He, as reported by Mail Online, sought the advice of a professional for the perfect gift for his leading lady. After that he took her to a candlelight dinner at a Parisian restaurant to enjoy some French cooking.

October 04, 2008 04:51:15 GMT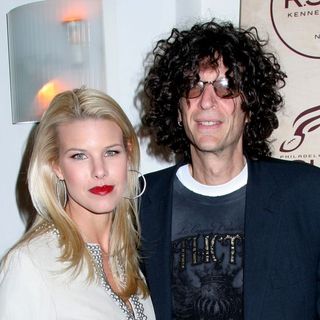 and Beth Ostrosky's wedding, held in New York City on Friday night, October 3, was a star-studded one. The couple were officiated by Mark Consuelos, the actor husband of , who was among the many other guests turning up at the nuptials. Other A-list attendees who showed up to the wedding were , , Robin Quivers, and .

Stern and Beth, a model and TV personality, held their wedding at the famed Le Cirque restaurant in Manhattan to be exact. The bride wore a wedding dress by Marchesa, People reports. The groom's friend Dominic Barbara told the publication, "Beth is the most beautiful bride I've ever seen. The vows were from each others' hearts. It was gentle and soft and beautiful. People were crying."

October 04, 2008 04:46:41 GMT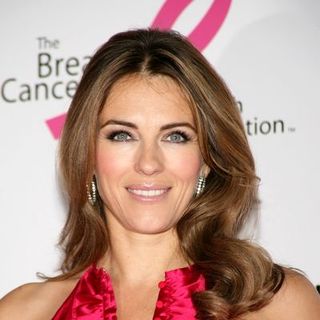 experienced an embarrassing wardrobe malfunction when she accidentally flashed her knickers at a charity event in New York City which she hosted. She gave people an eyeful of her undies as she was at Bloomingdale's store to flip a ceremonial switch to turn the store pink for part of a month-long breast cancer campaign.

Being billed to host the so-called Bloomingdale's Goes Pink launch Thursday evening, October 2 as part of National Breast Cancer Awareness Month, Liz wore bright fuchsia dress and a pair of silver high heels. It was when she took the hot pink carpet and began talking to the audience that the lower part of her dress started to roll up, exposing her nude-colored undies.

October 04, 2008 03:41:11 GMT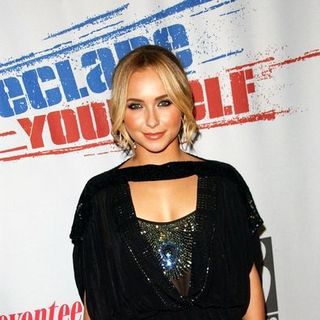 Becoming one of the celebrities who actively encourage people to participate in the forthcoming U.S. presidential election, is channeling her acting talent to star in a new public service announcement (PSA) for Declare Yourself, wearing a Hannibal Lecter-like mask in a new satirical video urging young people to vote. She's joined in the footage by fellow actress and actor .

The three-minute video sees Hayden modeling a pink Hannibal Lecter-like mask for Alba who plays the host of a faux home-shopping cable channel, selling "The Muzzler 2008," a Hannibal Lecter-like restraint mask that symbolizes failing to exercise the right to vote. Wilds, one of the cast of "", is seen in the video comically wearing the mask all day long, while playing the video game and relaxing on the poolside. He is even attempting to talk and eat with it on.

October 04, 2008 02:56:40 GMT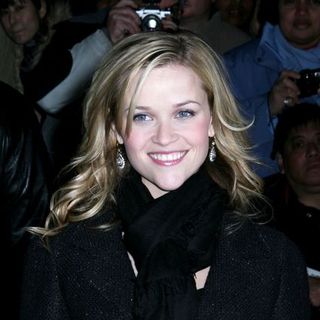 The love relationship of and reportedly is hitting the rocks due to work commitments. Apparently, the actress finds it hard to be in long distance relationship with the actor as he has to be in Morocco and London filming the upcoming "".

"This is his first epic, and his mind is on his work," one of Reese's friends told Star. "They talk on the phone and e-mail, but he's not 'there.' Reese is wondering if this is how it's going to be between them every time he's out of the country filming."

October 04, 2008 02:21:04 GMT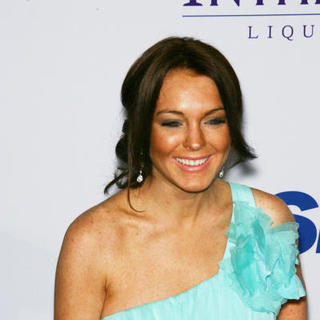 Having an interview with Marie Claire magazine, in addition to her cover shoot for its November 2008 issue, discusses about her motherly instinct, telling the publication's Lucy Kaylin that she at one point has the thought of becoming a mother. About that she openly admitted to have been thinking about adoption.

"At some point, I want to adopt a kid as well. A child in need or a newborn from another country, I'm not sure," she was quoted as saying. Notwithstanding with her revelation, Lindsay didn't talk further about the adoption though.