October 06, 2008 03:26:43 GMT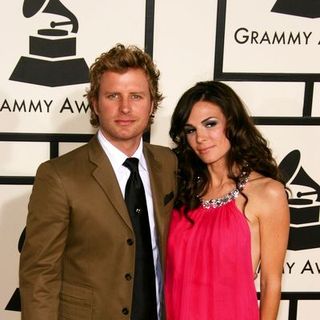 Having been married since the year of 2005, it wasn't until Saturday, October 4 that and his wife Cassidy Black welcomed the arrival of their first child together, a baby girl, whom they named Evalyn Day Bentley. She was born just before midnight at Vanderbilt University Medical Center in Nashville, People reports.

The newborn baby weighed 7 lbs., 10 oz. at time of birth. According to Dierks, the baby's name was derived from Cassidy's maternal grandmother Evalyn, while the middle name was chosen because he and Cassidy "just liked the word 'Day' - it's a hopeful word." And so, they will simply call her "Evie".

October 06, 2008 02:13:55 GMT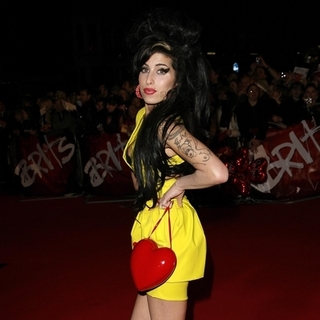 New report has just surfaced that troubled singer is considering a switch to controversial religion Scientology in a bid to kick her drugs habit and get her life back on the right track. British tabloid the Daily Mirror reported the church of Scientology is reaching out to her, urging her to try its Narconon drugs program, which it claims has helped hundreds of people kick the habit.

"She had a call from the celebrity branch of the Church Of Scientology. She thinks they got her number through one of the American music producers who worked on her '' album", a source close to Amy informed the Daily Mirror. "They told her they wanted to help her beat drugs and could tailor-make a program so she wouldn't have to go to a residential center. She liked that idea because her husband Blake is out of prison soon and wouldn't want to be away from him when he's finally freed."

October 04, 2008 07:25:15 GMT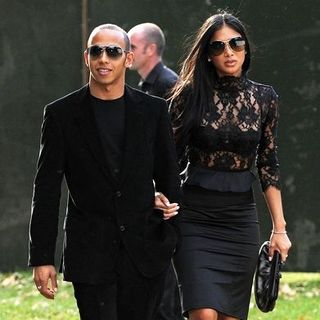 Having some time off from their work commitments, and flew to Paris to have a romantic break for two. They were seen spending the day shopping, dining and kissing.

In the afternoon, Lewis spent his time buying lingerie as present for Nicole. He, as reported by Mail Online, sought the advice of a professional for the perfect gift for his leading lady. After that he took her to a candlelight dinner at a Parisian restaurant to enjoy some French cooking.

October 04, 2008 04:51:15 GMT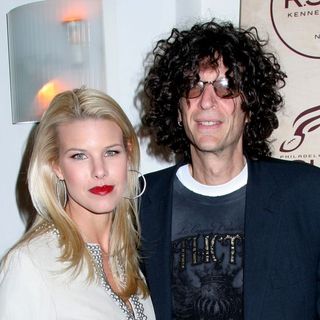 and Beth Ostrosky's wedding, held in New York City on Friday night, October 3, was a star-studded one. The couple were officiated by Mark Consuelos, the actor husband of , who was among the many other guests turning up at the nuptials. Other A-list attendees who showed up to the wedding were , , Robin Quivers, and .

Stern and Beth, a model and TV personality, held their wedding at the famed Le Cirque restaurant in Manhattan to be exact. The bride wore a wedding dress by Marchesa, People reports. The groom's friend Dominic Barbara told the publication, "Beth is the most beautiful bride I've ever seen. The vows were from each others' hearts. It was gentle and soft and beautiful. People were crying."

October 04, 2008 04:46:41 GMT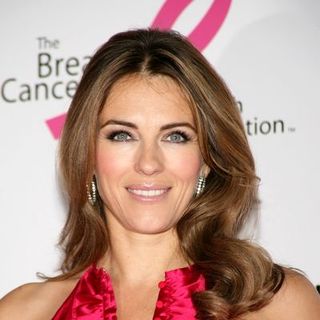 experienced an embarrassing wardrobe malfunction when she accidentally flashed her knickers at a charity event in New York City which she hosted. She gave people an eyeful of her undies as she was at Bloomingdale's store to flip a ceremonial switch to turn the store pink for part of a month-long breast cancer campaign.

Being billed to host the so-called Bloomingdale's Goes Pink launch Thursday evening, October 2 as part of National Breast Cancer Awareness Month, Liz wore bright fuchsia dress and a pair of silver high heels. It was when she took the hot pink carpet and began talking to the audience that the lower part of her dress started to roll up, exposing her nude-colored undies.

October 04, 2008 03:41:11 GMT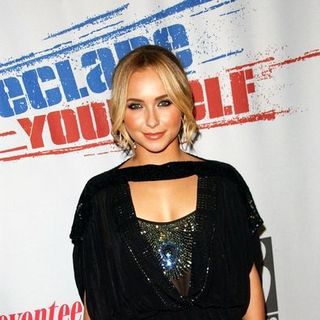 Becoming one of the celebrities who actively encourage people to participate in the forthcoming U.S. presidential election, is channeling her acting talent to star in a new public service announcement (PSA) for Declare Yourself, wearing a Hannibal Lecter-like mask in a new satirical video urging young people to vote. She's joined in the footage by fellow actress and actor .

The three-minute video sees Hayden modeling a pink Hannibal Lecter-like mask for Alba who plays the host of a faux home-shopping cable channel, selling "The Muzzler 2008," a Hannibal Lecter-like restraint mask that symbolizes failing to exercise the right to vote. Wilds, one of the cast of "", is seen in the video comically wearing the mask all day long, while playing the video game and relaxing on the poolside. He is even attempting to talk and eat with it on.

October 04, 2008 02:56:40 GMT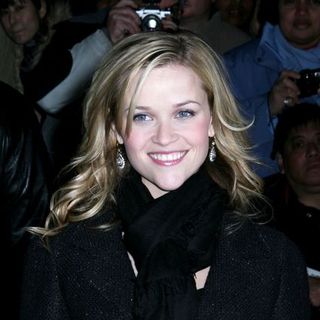 The love relationship of and reportedly is hitting the rocks due to work commitments. Apparently, the actress finds it hard to be in long distance relationship with the actor as he has to be in Morocco and London filming the upcoming "".

"This is his first epic, and his mind is on his work," one of Reese's friends told Star. "They talk on the phone and e-mail, but he's not 'there.' Reese is wondering if this is how it's going to be between them every time he's out of the country filming."

October 04, 2008 02:21:04 GMT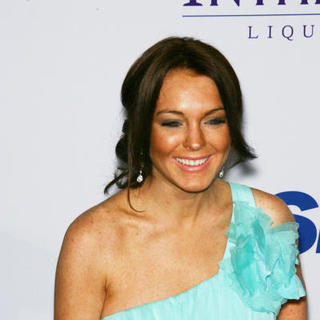 Having an interview with Marie Claire magazine, in addition to her cover shoot for its November 2008 issue, discusses about her motherly instinct, telling the publication's Lucy Kaylin that she at one point has the thought of becoming a mother. About that she openly admitted to have been thinking about adoption.

"At some point, I want to adopt a kid as well. A child in need or a newborn from another country, I'm not sure," she was quoted as saying. Notwithstanding with her revelation, Lindsay didn't talk further about the adoption though.

October 03, 2008 08:34:44 GMT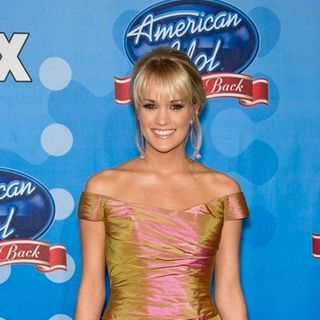 is single no more as rumor has it, she's dating TV personality Travis Lane Stork. Country music blog Nashville Narc broke the report, claiming on its site the twosome was spotted together on her current tour, with Travis even had backstage passes to one of her concerts in Topeka, Kansas.

It was claimed that while Carrie was performing on stage, she and Travis just couldn't help starring at each other's eyes. Neither of the rumored lovers has commented on the dating report, but have been on the net.

October 03, 2008 07:31:47 GMT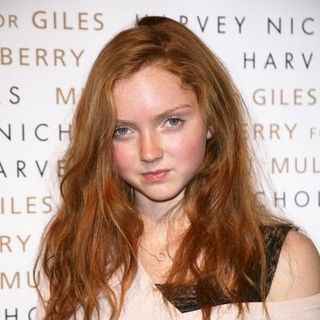 The cover shoot that does for the October 2008 edition of French Playboy magazine has been unveiled. The pose, which raised even before it is released, sees her wearing nothing but a pair of white socks. She's pictured clutching at a giant pink teddy bear to cover her naked breasts and modesty. Sporting pigtails, she pouts seductively into the camera.

The shoot is inspired by the cover of late French musician Serge Gainsbourg's 1971 album "Histoire de Melody Nelson". Besides being featured on the cover, Lily as well poses in a variety of raunchy shots inside the magazine across a 14-page spread.

October 03, 2008 06:37:50 GMT
With her 16th birthday celebration is nearing, gets herself prepared, getting a fake tan at Sunlounge Tanning in Los Angeles on Wednesday, October 1. Being approached by a throng of paparazzi as she made her way out of the beauty center, the Disney star proudly showed off her blushed skin.

In the , she was seen rocking white silk screened t-shirt which was paired with yellow Capri sweatpants and silver flip flops. She kept smiling to the photographers who were hounding her, acting friendly to them and answering some questions too.

October 03, 2008 04:33:58 GMT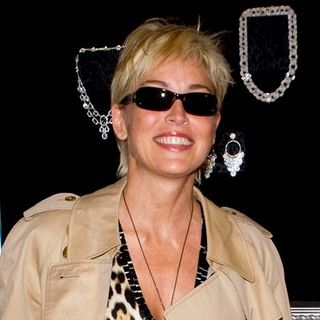 is denying reports that claimed she lost custody of son Roan because she wanted him to get Botox injections in his feet to resolve a problem he had with foot odor. Her legal attorney Martin Singer insisted the actress never made the suggestion and claimed such story as "complete fabrication."

To Entertainment Tonight, Martin said, "This week it was reported in connection with Sharon Stone's custody dispute that she wanted to have her young 8 year-old son undergo Botox treatment at this time for his feet. Sharon Stone never made this statement. It is a complete fabrication." Martin added, "Sharon loves her son Roan and only wants the best for him."

October 03, 2008 04:25:09 GMT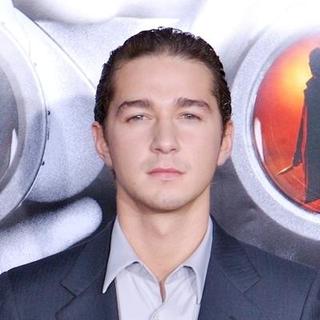 Lorenzo di Bonaventura, producer of the forthcoming "," has acknowledged the on-set injury experienced on Tuesday, September 30. However, he confirmed "everything is fine" with the actor.

Detailing on Shia's latest injury, Lorenzo confirmed, "he got a little nick, and because he has been hurt recently, immediately everything gets magnified." Notwithstanding with the minor incident, shooting of the flick is still going on as Shia "was back shooting a couple hours later," said Lorenzo.

October 03, 2008 03:40:31 GMT

Paying her good friend DJ AM a visit following his hospital release last week after he was involved in plane crash on September 19, confirms he's in good condition. "He looks just fine," the hotel heiress and socialite said in a statement despite the fact that he's been treated for second and third degree burns to his upper body.

Telling US Weekly Wednesday, October 1 at the Building a Greater LA benefit for Habitat for Humanity that she visited the DJ two days ago, Nicky testified, "considering the circumstances, he is doing really well." She added, "I think he has so many friends and family that have kept him going through this. It is just a horrible, horrible situation. He has so many people that love him. There is a lot of love. Tons of love."

October 03, 2008 02:38:37 GMT

It's been days that died, but honor keeps rolling in for him with the latest one coming from Broadway theaters which will dim their lights to honor the late actor. At 8 P.M. Friday, October 3 all Broadway theaters will remain dark for one minute to give regards to him.

Remembering Newman, who besides his on-screen projects also appeared in five Broadway productions, Charlotte St. Martin, the executive director of the Broadway League, said "For over half a century Paul Newman has graced our stages and inspired our souls with his brilliant talent." Remembering Newman's stage appearances, Charlotte continued, "After beginning his illustrious career on stage, his love for theater continued throughout his life as demonstrated by the Newman family's support of the renowned Westport Country Playhouse. Off-stage, his tireless devotion to philanthropic work has enhanced many lives and worthwhile causes."