September 30, 2008 02:01:09 GMT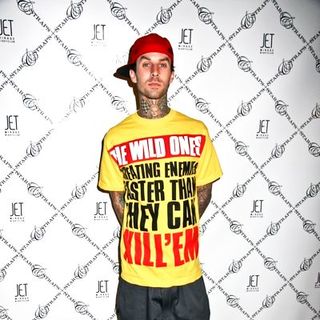 Good news comes from as he is reported to have been discharged from hospital following a last Friday, September 19 and is heading for Los Angeles. His ex-wife , who is staying with him during his hospital stay, is sticking by him.

Travis, as confirmed by hospital spokeswoman Beth Frits, was released from the Joseph M. Still Burn Center at Doctors Hospital in Augusta at 10 A.M. Monday, September 29, "in good condition." According to a source in the know, the drummer is heading for Los Angeles in bus.

September 29, 2008 09:33:58 GMT
Willing to get better with his growing age, has a change of heart that he decided to turn his back on his raunchy past. The hit maker openly admitted he no longer wants to write songs with lusty lyrics and perform dirty dancing on-stage because he does not want to offend his fans, who as time goes by have grown up and had children.

Talking about his determination, Prince told USA Today, "I did the Dirty Mind tour and pushed that envelope off the table. What I didn't do, finished. I don't want to go back. You have to get out of your own way." He went on revealing the fact that he is a Jehovah's Witness advocate has also contributed to his decision. Giving credit to the bible, which he often reads, Prince furthermore remarked "that's another way faith has changed me."

September 29, 2008 07:34:11 GMT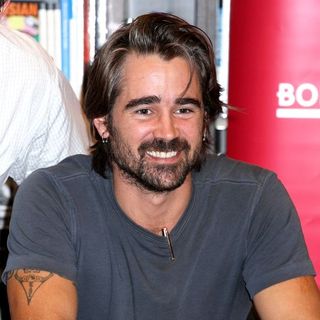 Dating English novelist Emma Forrest, is reported to have converted to her religion, Judaism. The New York Post's Page Six reports that the actor was seen at a party in West Hollywood wearing a chain with a Star of David pendant around his neck.

Farrell and Emma were seen attending a West Hollywood party for Heeb magazine at MBar earlier this month. It was during the event that he was spotted sporting the necklace, prompting rumors that he and Emma are getting serious with their love relationship.

September 29, 2008 06:04:58 GMT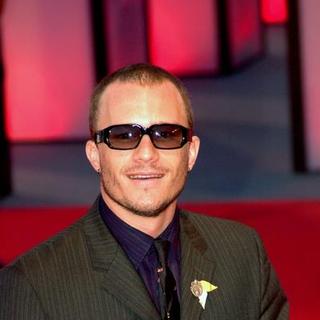 After months of closed court hearings, it is finally ruled that 's daughter, Matilda Rose Ledger, whom he has with then fiancee , will become the legal heir of his $2 million estate, Australia newspaper the Sunday Times reports. According to his father Kim Ledger, his late actor son's will originally had the asset divided up to his parents and sisters, but after further talk the whole family decided to give it up to the 2 year-old girl for her benefit.

Heath, who died on January 22, 2008 as a result of an accidental prescription pill overdose, gave away his entire estate to his parents and three sisters, Kate and Olivia Ledger and Ashleigh Bell, in a will he signed on April 12, 2003, two years before Matilda was born. The will left half of the estate to Kate, Olivia and Ashleigh with the remainder was to go to his parents, Kim and Sally Bell, after debts had been paid.

September 29, 2008 04:25:52 GMT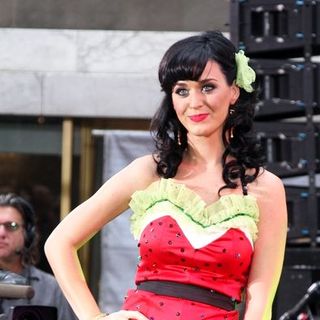 Becoming the latest celebrity to have her figure immortalized in plastic, is about to release a limited edition doll of herself later this week. The doll is similar to the one that is featured in the music video of her hit single "Ur So Gay", from her second studio album "."

New York-based toy manufacturer Integrity Toys, which produced the doll used in Katy's "Ur So Gay" video, has collaborated with the singer to create 500 special edition dolls in her likeness. The doll will retail for $49.99 and is expected to sell out in two days.

September 29, 2008 03:47:53 GMT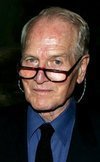 Daughters of have released a joint statement soon following his death, paying tribute to their late actor father whom they claimed as "devoted husband," "loving father," "adoring grandfather" and a "dedicated philanthropist." First of all praising their late father to have "played many unforgettable roles" during his entire life, the daughters said he "was a rare symbol of selfless humility, the last to acknowledge what he was doing was special. Intensely private, he quietly succeeded beyond measure in impacting the lives of so many with his generosity."

"Always and to the end, Dad was incredibly grateful for his good fortune," the statement continued. "In his own words: 'It's been a privilege to be here.' He will be profoundly missed by those whose lives he touched, but he leaves us with extraordinary inspiration to draw upon. During this difficult time, we ask for privacy for our family."

September 29, 2008 02:24:50 GMT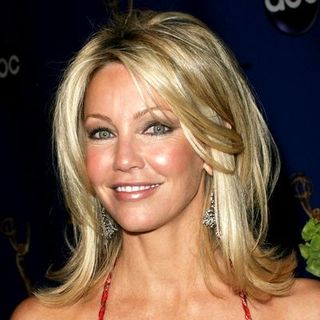 was arrested Saturday evening, September 27 in Santa Barbara County, Calif. on suspicion of driving under the influence. She was pulled over by a California Highway Patrol (CPH) officer after a resident reported seeing her leaving a parking lot and "driving erratically," a spokesperson for the CPH said. Heather was released later that day after posting $5,000 bail.

It was reported that at around 4:30 P.M., a female witness saw Heather driving erratically while leaving a parking lot in Montecito. The witness claimed to have seen the actress "driving forwards and backwards over a pair of sunglasses and revving her engine". Soon thereafter the witness saw her "exited her vehicle and stumbled into the traffic lane." Having concern for Heather's safety, the witness quickly called 911 to report the incident to the CPH.

September 29, 2008 02:12:08 GMT

It's official, and are now husband and wife. The celebrity couple quietly tied the knot on Saturday, September 27 in an intimate ceremony outside Vancouver in the groom's native Canada.

A representative for the actress confirmed to US Weekly a wedding did exist and was attended by her mother, Melanie Sloan, and her brother, Adrian Johansson. The marriage is the first for both Scarlett and Ryan. No other details are being provided.

September 27, 2008 07:25:57 GMT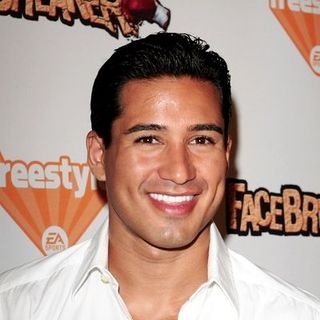 Having had his own fitness book, is expanding his writing skills, penning a children's book. He's teaming up with his sister Marissa to write the book, titled "Mud Taco", which according to report will be an illustrated work of fiction based on his own experience growing up in California.

In Touch Weekly cited an insider as saying, "Mario wants to share his amazing experiences as a kid. It's called Mud Taco, and it's based on Mario's experiences growing up." The insider went on revealing about the book's title, explaining Mario and Marissa "would make tacos out of mud in the backyard, substituting worms for cheese, grass for lettuce, and mud for meat" for fun. And they are keen the book will help teaching "children to be strong and creative" now that they have grown up.

September 27, 2008 06:17:31 GMT
Parents of were nowhere to be seen when the Disney starlet was seen enjoying a dinner date with her rumored boyfriend Thursday, September 25. The pair were photographed at Table 8 in Los Angeles, enjoying a dinner all to themselves.

For the night date, Miley wore a black tank top and jeans and was seen totting around a Louis Vuitton hand bag. Justin, as usual, kept it simple, wearing a black v-neck t- shirt and dark jeans.

September 27, 2008 04:53:49 GMT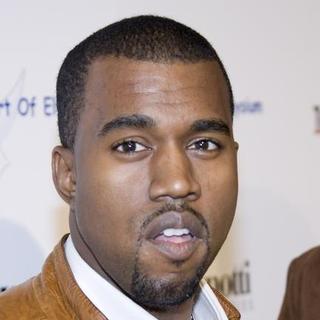 and are among the many hip-hop artists who are putting their pendants at Phillips de Pury & Co.'s "Hip-Hop Crown Jewels" auction next spring in New York. Some proceeds raised from the auction will be donated to Russell Simmons' Rush Community Affairs charity, an organization that provides education and resources to over seventy N.Y.C. community development programs.

As for West he will auction off one of his diamond-studded black Jesus pendants. Diddy, on the other hand, is putting on the event his diamond-and-platinum bracelet. A diamond link bracelet owned by and diamond-and-gold turntable ring belongs to are the other items to be put under the hammer.

September 27, 2008 03:22:32 GMT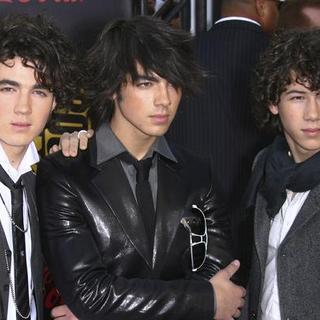 104.5 WSNX-FM, a radio station in Grand Rapids, Michigan, has launched a sex contest with as the subject, offering anyone who can be the first person to have sex with one of the brothers a $10,000 prize. The competition, called "Jump A Jonas", is challenging any females who are legal to have sex to be the first person to sleep with either or . isn't part of the competition since he has yet reached his age of consent.

"The boys talk a lot about purity and living a lifestyle free of temptation and while that is an excellent way to live your life, we wanted to know if everyone had their level of self-control," the radio station stated on the reason that prompted the contest. "We are offering a $10,000 bounty to the person that can 'jump a Jonas' and prove it. If you are able to legally bed down either of the two Jonas Brothers who are of legal age to do so and are able to prove beyond a shadow of a doubt that you did the deed, you can collect the $10,000 bounty."

September 27, 2008 02:39:39 GMT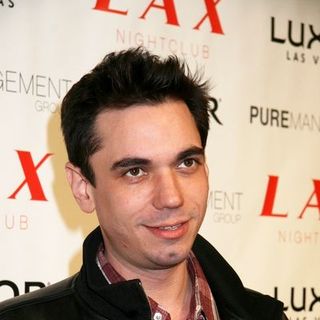 Celebrity spinner DJ AM has been released from the Joseph M. Still Burn Center at Doctors Hospital in Augusta where he has been hospitalized since last Saturday, September 20 after a , which left four people dead. While it's unclear when exactly he was released, it has been reported that he is already back in Los Angeles.

Jenni Weinman, a representative for AM, confirmed his hospital release Friday, September 26, telling People, "While he is deeply saddened by the events, he is thankful for all of the love and support he has been receiving from fans and friends worldwide." Jenni added in a statement, "We ask that you continue to respect his privacy as he rests and heals and mourns the loss of his friends."

September 27, 2008 02:03:46 GMT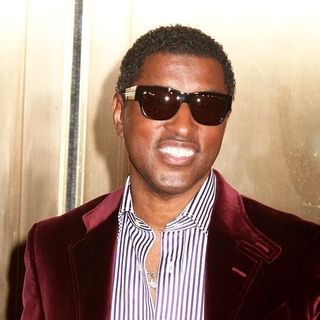 A confirmation has just been released by singer that he and his back-up dancer girlfriend Nicole Pantenburg have welcomed their first child together, a baby girl. The infant, named Peyton Nicole Edmonds, was born on September 9 in Los Angeles at 6:55 P.M. She weighed in 5 lbs., 7 oz.

Confirming the birth of the baby to People magazine, Babyface said in a statement, "Nicole and I couldn't be happier to have a new baby girl in the family." He added, "my two sons are thrilled to have a little sister" referring to sons Brandon Edmons and Dylan Michael, whom he has with then wife Tracey Edmonds.

September 27, 2008 02:00:13 GMT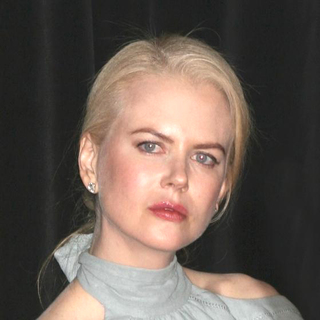 Keeping herself and her newborn daughter Sunday Rose away from media spotlight following her birth in July 2008, shows off the 2-month-old infant to the public during an outing in London. She was taking a stroll through the city Friday, September 26 when photographers captured the pictures of her little daughter whom she carried along in her arms.

Sunday wore a pink dress and tights. She was seen snuggling into her actress mother's chest to keep warm. She has her mother's blonde hair and pink skin. As for Nicole, she was seen wearing black outfits paired with matching cap. are on Mail Online.