August 20, 2007 06:20:26 GMT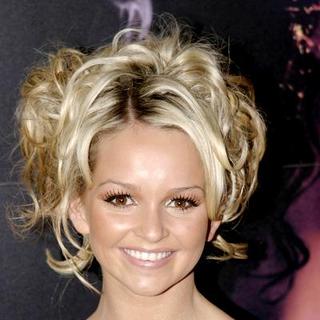 Already moves on from her split with her longterm boyfriend, is heading for West End, about to mark her return with a starring role in Matthew Warchus' critically acclaimed production of "Boeing-Boeing."

Concerning her taking part in the play, the actress-model will portray the role of American air hostess Gloria in the comedy tells about a successful yet playboy architect in Paris named Bernard who is juggling three fiancees. The role was previously played by actress Amy Nuttall.

August 20, 2007 04:58:08 GMT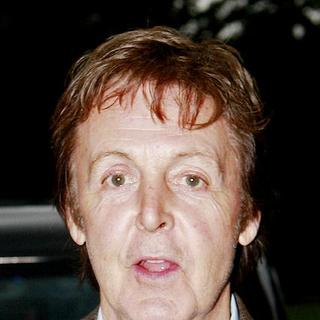 Could it be true? and are a hot new hookup? The former Beatle creates another media frenzy yet again with his being romantically linked to the supermodel after they were spotted getting up close and personal at a concert.

McCartney and Brinkley were currently seen holidaying in The Hamptons and ran into each other at the concert, during which they are said to have slow-danced and "cuddled" during the romantic song "How Sweet It Is To Be Loved By You," and spent most of the night together.

August 20, 2007 04:24:19 GMT
Howie Dorough, one of the , is engaged to marry his longtime girlfriend, Leigh Boniello. The singer popped the question at a family New Year's Eve party on December 31, 2006 at Boniello's family home in New Jersey. The couple planning to walk down the aisle later this year.

"She wasn't expecting it, and I was quite nervous, more nervous about proposing to her in front of 40 family and friends than about performing in front of 400,000 people on-stage," the boy-bander told People adding that he had managed to keep the engagement to his "soul-mate" secret for more than seven months.

August 20, 2007 03:55:38 GMT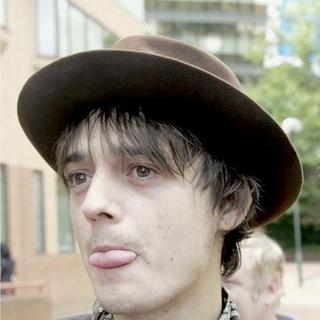 appears to have moved on from his split with former girlfriend and has reportedly rekindled her romance with ex-girlfriend Irina Lazareanu.

According to the Sunday Mirror the singer was seen meeting Irina at Claridge's hotel in London and they then went to visit his friend in Homerton. She later was said to accompany Doherty to the V Festival site in Chelmsford, Essex, where he and his music group were due on stage at 6pm.

August 20, 2007 03:13:27 GMT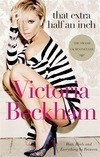 A singer, songwriter, fashion designer and television personality, is famous as a fashion trend-setter as well. Becoming the role model for numbers of females, the Spice Girl is keen to share her fashion tips in her forthcoming book "That Extra Half an Inch: Hair, Heels and Everything in Between."

"I've always been a girl's girl," Vic said in a statement. "And I know from experience that making the very best of your self is something any woman can do. I was never the 6-foot-tall pinup. I've always been the girl-next-door who got lucky. I've come a long way in the last ten years, but this book isn't my attempt to tell you what or what not to do. It's just to share some of what I've learned."

August 20, 2007 02:45:04 GMT

is single no more. The two time Emmy-nominated American stand-up comedian and actress reportedly has fallen for Apple Computer co-founder Steve Wozniak.

Griffin and Wozniak first met when he attended one of her comedy shows last month. After that he gave her dog a basket of gifts which she thought was a joke. "Kathy's assistant contacted his assistant . . . they thought maybe it was a joke. But it was true. He saw her perform and wanted to meet her," the New York Post quoted a source as saying.

August 20, 2007 02:18:36 GMT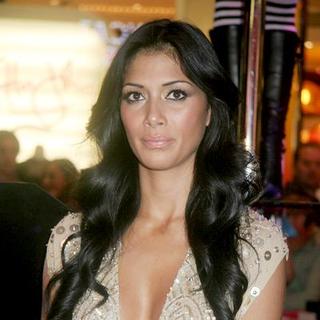 is back on the single saddle again. star is said to have dumped her boyfriend, actor .

On why she ditched him it is reported that it's because the songstress doesn't have time for romance as she's too focused on her pop career concerning the preparation for the release of her forthcoming solo album "".

August 20, 2007 01:53:33 GMT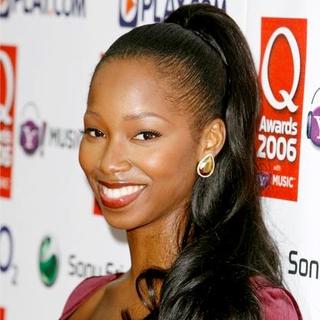 It's over between and her boyfriend Darren Byfield. The British pop star and soccer star have decided to go separate ways after three years together.

British newspaper the Daily Mirror reports Jamelia and her two children have moved out of the couple's shared home in Kent, England, and returned to her family in Birmingham.

August 18, 2007 07:04:39 GMT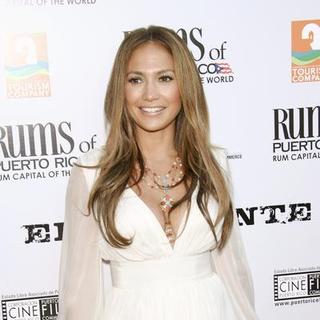 "La Guitarra" so her school friends used to call her. must be very proud with that nickname. And as time goes by, still her body is the best, especially her bottoms, which earns her the No. 1 position in In Touch magazine countdown of top 10 "Best Bottoms In Hollywood".

R&B singer, songwriter, actress, and fashion designer comes in 2nd spot, besting movie actress and former fashion model who is at No. 3 and socialite and crowds' pleaser Kim Kardashian at No. 4. Ranked 5th on the poll is supermodel and TV personality .

August 18, 2007 06:45:23 GMT

Joel Madden has on Thursday August 16th during an appearance on "Live! With Regis and Kelly" let slip his plan to propose pregnant girlfriend .

Being quizzed on his love life with the socialite, the frontman hinted that he was going to pop the question soon. "I hear you're going to present Nicole with a little engagement ring or something?" Regis said.

August 18, 2007 06:14:00 GMT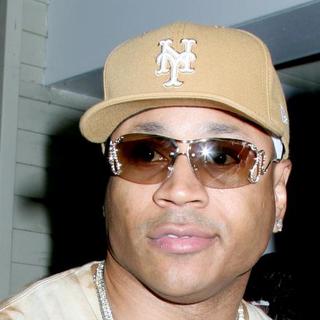 CBS, one of the largest radio and television networks in the United States, is close to inking a deal to add the new 's show "The Man" to its mid-season schedule. The network reportedly plans to put the show in a six episode mid-season order.

"The Man," from CBS Paramount Network TV, was created by "CSI" mogul Anthony Zuiker. It features LL Cool J as an undercover cop who takes care of an orphan boy on the mean streets of Los Angeles.

August 18, 2007 05:17:56 GMT

This just in. After days of chatter and speculation, Blake Fielder-Civil, the husband of troubled British singer , breaks his silence, spills the bean on their getting into rehab. Contrary to media reports that the couple checked into an undisclosed rehab facility in the US, he confirmed to BBC Radio One's Newsbeat program that he and Amy checked into a "retreat" in Essex, England.

"The main thing is that me and Amy are getting better," Fielder-Civil said Thursday August 16th. "Don't worry, she's being looked after. We're going back to this retreat. She's determined to get well." Insisted that he and Amy are now focusing on their recovery, Fielder-Civil went on saying, "It's not as bad as everyone thinks, but she's fine, she's loved and looked after."

August 18, 2007 04:37:36 GMT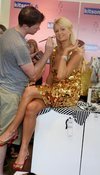 Drama follows where goes. The hotel heiress caused a Los Angeles frenzy on Thursday August 16th as she unveiled her clothing line at Kitson boutique in Beverly Hills which is famous among notable celebrities.

A lane of traffic on Robertson Boulevard was closed to accommodate the thousands of star-spotting pedestrians, while Paris was busy greeting a throng of fans waiting for her. Was spotted wearing a gold sequin minidress, the socialite was all smile during the event and briefly commented, "It's a dream come true to have my own clothing line. It's just Paris style: fun, bright and flashy."

August 18, 2007 03:47:47 GMT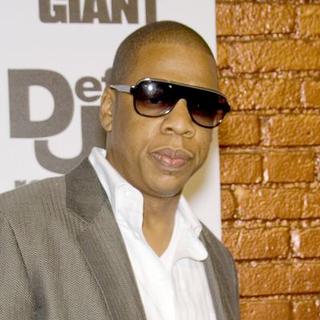 Rap is not the only field good at. He, instead, is proven good in cashing in his popularity by venturing into various businesses, from executive worlds of music, fashion, sport, to club. Recognized as one of the most financially successful American hip-hop artists, it is not surprising then to see his name written on the No. 1 spot of Forbes magazine's "Hip-Hop Cash Kings" list.

Earned an estimated $34 million by last year, Jay-Z besting fellow music mogul who comes at 2nd spot with a reported income of $32 million from his music and businesses, such as a record label, video games and a line of books. Rapper, record producer, and clothing designer is ranked 3rd on the list, just one place ahead of who is at No. 4, taking in $21 million by 2006.

August 18, 2007 03:19:09 GMT

The movie siren is in love again. has fallen for her yet another co-star. Following her break up with on-off boyfriend and her brief romance with Jamie Burke, the beauty is now reported to be dating actor .

Miller and Rhys are co-stars in the drama romance "," slated to hit theaters by next year. They met upon being introduced by mutual pal actress who encouraged their romance after the three went out for a dinner back in May.