July 31, 2008 06:56:06 GMT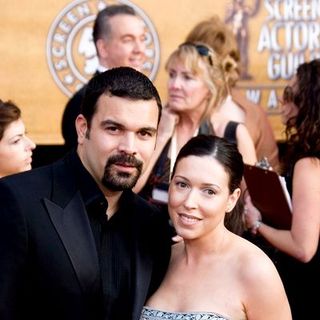 is a father for the second time when his wife Marcea Dietzel gave birth to a baby girl Monday evening, July 28. The newborn infant is named Belen Elysabeth Chavira. She was born at 5:59 P.M. in San Antonio, TX, weighed in at 7lbs, 12 oz.

Belen is the second child for the 36-year-old "Desperate Housewives" star and his wife. She joined older brother Tomas Antonio Chavira, who was born in 2003.

July 31, 2008 06:42:32 GMT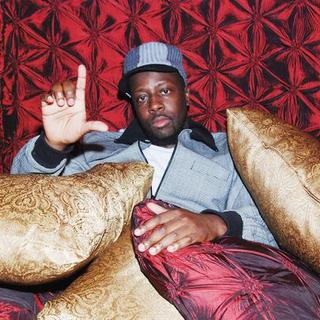 Another day sees another celebrity being hit with another lawsuit. The latest that has a run-in with the law is hip-hop artist . He's sued by jewelry dealer, known in the hip-hop world as "Jacob the Jeweler," over $300K worth of bling.

The diamond dealer to the hip-hop stars filed a lawsuit in Manhattan court Tuesday, July 29 alleging that Jean bought several items between March 2002 and January 2006 worth a total of $765,100. The court papers stated that Jacob and Company Incorporated claimed the star to still owe them $319,680, despite "repeated demands for payment."

July 31, 2008 06:07:28 GMT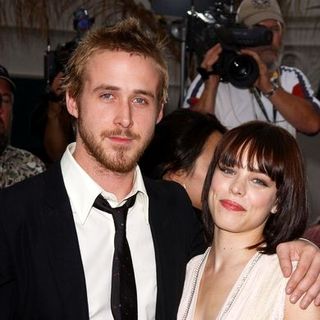 Are they or aren't they? has sparked rumors that she's back on with former boyfriend after she was spotted attending the actor's DJ debut at Green Door lounge in Hollywood on Tuesday night, July 29.

Gosling reportedly has scored himself a weekly gig at the lounge's Tuesday jazz night and McAdams was keen enough to attend the event, "supporting him." "They talked when he was away from the deejay stand," a friend of the actor told People. "They really looked like good pals. He seemed happy to see her."

July 31, 2008 05:08:39 GMT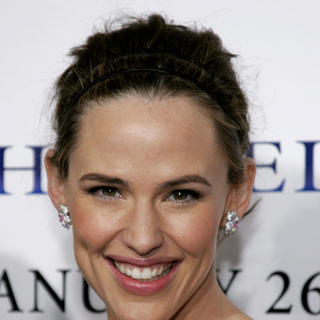 It seems that wants the time to do the talking when it comes to the mounting talks of her second pregnancy. Despite the many speculations surrounding that matter, the actress stays calm and offers nothing to confirm them other than her belly, which apparently is getting bigger day by day. The latest rumor about her alleged pregnancy comes from E! Online which speculates her due date is March 2 next year.

The news media spotted Garner as she was leaving the doctor's office with what it cited as a "possibly be new evidence," which is a piece of paper on which her delivery date has been written. "Jen was spotted carrying a piece of paper, which had written on it-wait for it-a date! Yes, an actual date! March 2 to be exact! And it was circled?! Circled!!!" E! Online wrote on its site.

July 31, 2008 04:37:36 GMT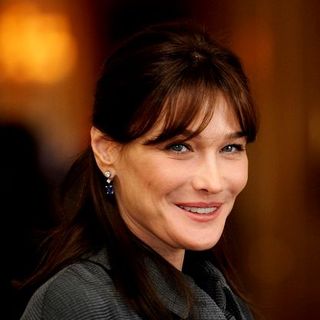 The anxious wait ends as Vanity Fair released on Tuesday, July 29 its annual International Best-Dressed List. Lead the pack of the magazine's list, which is the 69th this year, are individuals from a number of work fields, from politician to artist. Put on top of the list is . Has made it to the prestigious list, the model and singer who became the First Lady of France in February is the covergirl for Vanity Fair's The Style Issue.

Also making the cut is Michelle Obama. The first lady hopeful is called by VF's editors Michelle "our commander in sheath." She's praised for "talking with women about work/family life balance" as her signature cause. It's her second consecutive year to be on the top ten of the list. Prince William's girlfriend Kate Middleton is the other non-celebs Best Dressed woman. is also on the list, because "she's the sorcerer's apprentice."

July 31, 2008 03:01:53 GMT
Is a Monticello native and country music star, gives Got Milk? campaign a whole new meaning with her donning its iconic milk mustache only to give the impression that milk and country just seem to go hand-in-hand. Making her debut in the "Got Milk" series, she's said to "sing milk's praises."

Yearwood's Got Milk? ad sees her wearing a sexy V neck brown dress. It is accompanied with the tagline that reads, "In tune. I grew up on a farm so I've been singing milk's praises my whole life. Studies suggest that nutrients in 3 glasses of lowfat or fat free milk a day can help you maintain a healthy weight. And the protein helps build muscle. Exercise, eat right, and drink milk to look your best. Sounds great, right?"

July 31, 2008 02:43:27 GMT

She might be the sauciest Desperate Housewife, but she did it best when she was honored with the task of throwing the first pitch at a Dodgers game. , who plays Edie Britt in the hit TV show "Desperate Housewives", threw out a first pitch at a Major League Baseball game in Los Angeles on Monday night, July 28 to promote her film "."

The actress took to the field in a white vest top that reads "I Love Joe Torre," a reference to Dodgers manager, for her duties throwing out the first pitch at the Major League clash which saw her team the Los Angeles Dodgers took on the San Francisco Giants. During her time at the game, she also took time to strike some poses with several Dodgers' players. The pics can be seen after this news.

July 31, 2008 02:11:37 GMT
Shocking news that and have called it quits only a few months after exposing their high profile romance to public. The actress and cyclist ended their romance this weekend, according to reports.

"There was no drama or ugliness - they just decided to end things," a source close to the couple tells US Weekly which exclusively reports that matter on its site. "There is no hatred, just sadness." The pair were last seen together at Lance Armstrong Livestrong Summit in Columbus, Ohio, this past weekend. It was during that time they decided to go separate ways, a source revealed to US Weekly.

July 29, 2008 08:07:47 GMT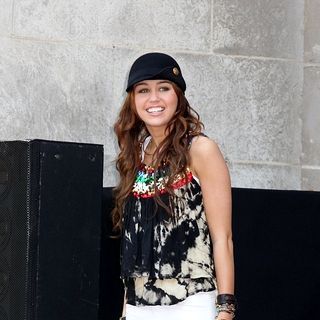 Is still young but has been caught in numerous racy pictures scandals, has been the target of condom manufacturer. She reportedly has been offered a $1 million deal to become the celebrity endorser of LifeStyles Condoms.

On offering the still 15-year-old girl the agreement, the company's VP of marketing Carol Carrozza explained, "Pop culture proves that teens are more ready than ever to discuss the subject of sex." She then added, "We believe that Miley is both influential and relatable to this afflicted set-and is the obvious choice to get the message of safe sex out to teens across America."

July 29, 2008 07:43:45 GMT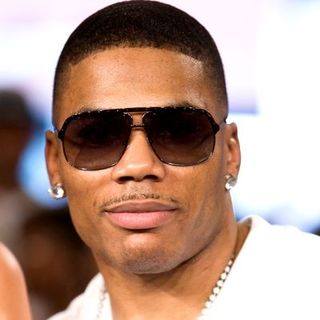 is embarking his career beyond music, invading the worlds of modeling and TV acting. The internationally renowned recording artist has been hired as the new spokesmodel for 's new Sean John underwear line.

The clothing company confirmed the deal Monday, July 28. Terms of the agreement were not disclosed though.

July 29, 2008 07:13:02 GMT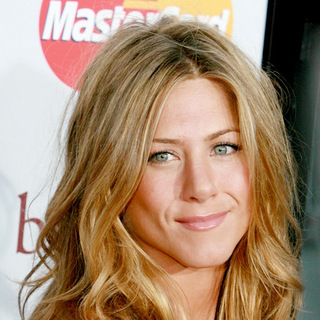 Acting, singing, and hosting are not the only things many of Hollywood celebrities could do. In real life, they actually can do more, taking part in cancer telethon for example. , , and are just some of the public figures who have agreed to lend a helping hand for the project.

They will be joined by fellow celebs, including American Idol champion , , , , , , , and , all of whom have signed on to help work the phonebank during an upcoming benefit for Stand Up to Cancer, slated for September 5 later this year. The event will be simultaneously aired on ABC, CBS and NBC to raise money for cancer research and treatment.

July 29, 2008 06:46:56 GMT

Rumor has it that is planning to propose to actress girlfriend . The Spanish actor, as reported by British the Daily Mail, is about to pop the question during their holiday next month.

The couple's planned engagement was outed by a source close to them, who as well also revealed that they will move to London September later this year while Penelope is due to work on her new big screen movie, "." The source said, "He plans to ask when they are away on holiday. Then, in September, they will be coming over to the U.K. to live while Penelope makes her new film."

July 29, 2008 06:24:02 GMT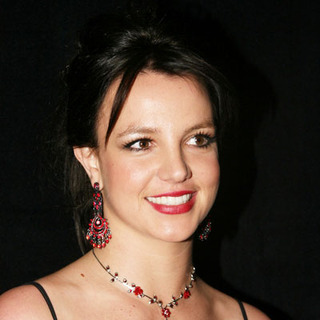 The hard work is paid off. ' many visits to the gym to regain her svelte figure do her body good. The singer and mother of two young boys is in fine form. She was photographed donning a white two-piece bikini during a weekend getaway down in Cabo San Lucas with a new man.

She was seen frolicking in the pool outside of her luxurious Cabo San Lucas, Mexico home Sunday, July 27. Spears looked curvier than before and she apparently really enjoyed her time with her shirtless male companion, Palms Resort and Casino owner George Maloof, having a chit chat and flirting with him.

July 29, 2008 04:50:12 GMT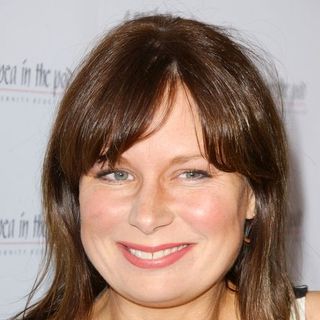 has become a mother for the first time as she has given birth to a baby boy, her first child with boyfriend Matthew Rolph, Thursday, July 24. The infant, named Valentine Anthony, weighed in at 9lbs., 5oz.

Shared her experience to People magazine about giving birth to Valentine almost two weeks after her exact due date, Rajskub said jokingly, "It was like an episode of 24 with the clock ticking." Furthermore revealed that she and Rolph at first could not agree over whether or not to find out the baby's gender, the TV actress said that they at last decided to have a green-themed gender-neutral nursery in their San Fernando Valley home.

July 29, 2008 04:27:42 GMT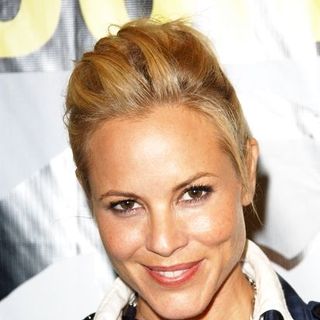 Wedding bell will soon ring for and her boyfriend Bryn Mooser now that the couple have engaged. Her representative confirmed the engagement, saying that the actress is "very happy."

Bello, 41, is the latest Hollywood actress to settle down with a much younger man. Mooser, a writer, is just 28. The pair announced their engagement to Bello's hometown newspaper, The Norristown Times Herald, in Norristown, Penn. which claimed that both Bello and Bryn "fell in love over a sheer passion of politics, Africa and cryptozoology."