October 13, 2007 01:45:07 GMT

was involved in a car crash on a Hollywood street early Friday morning October 12th. But fear not, it was the minor one and the actor was unhurt.

Reports are circulating over the net that Bloom was driving alone on Fountain Avenue when another vehicle cut him off and he hit a parked car. The accident, took place at around 2:15 a.m., was first made public by TMZ.com.

October 12, 2007 08:20:28 GMT

They have yet made it official that they are an item. But the photos provide by say it all.

It's obvious that and are couple. The lovers have been snapped making out while spent a romantic few days in the Republic of Maldives in the Indian Ocean earlier this month.

October 12, 2007 07:12:09 GMT

The divorce saga of and his estranged wife continues. The former couple appeared at a London courthouse Thursday October 11th for a hearing that was reportedly focused on determining the amount of money the former model would accept from their divorce settlement.

While speculation are mounting on the amount of wealth Mills would make from the former Beatle, neither parties would share details of the court hearing to public. The estranged twosome remained tight lipped as they made their way out of the court room following a seven hours closed-door hearing.

October 12, 2007 05:06:13 GMT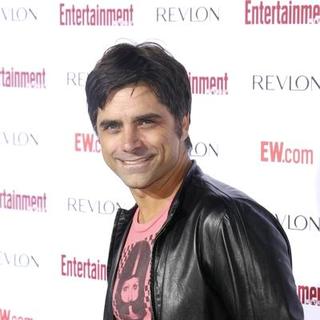 Enjoying singlehood since he had his divorce to former wife finalized in March 2005, is back on the dating saddle again. The actor reportedly has been enjoying a series of dates with fashion worker Leah Marsh.

The new lovers are said to meet through mutual friends. WENN reported that OK! Magazine has quoted an insider as saying, "It isn't too serious. They've been dating over a month and enjoy hanging out. John's in no rush to settle down again."

October 12, 2007 04:40:48 GMT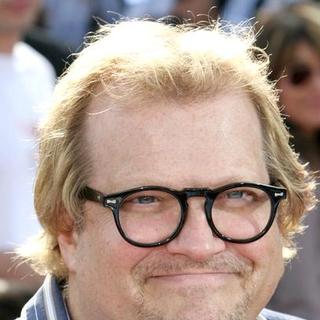 is now an engaged man. The sitcom star turned game show host has been engaged to girlfriend Nicole Jaracz, it has been confirmed.

Drew is said to have popped the question to Jaracz, a recent graduate of culinary school, on Tuesday October 9th.

October 12, 2007 04:16:26 GMT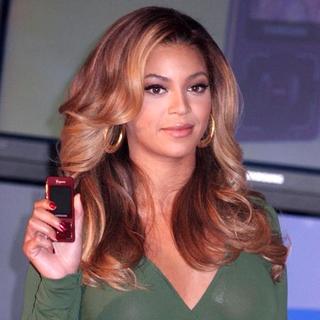 It appears that can never have enough of business. Already has a very successful singing career and has become the spokeswoman for a bunch of products, the star still wants more and dream comes true she gets more. It's a phone business venture.

Beyonce has on Thursday October 11th launched her new 'Beyonce' branded limited edition 'B'Phone' at the Samsung Experience Store in New York City. The product, manufactured by Samsung, "is a special edition Samsung UpStage SPH-M620 Sprint-mobile phone."

October 12, 2007 02:54:49 GMT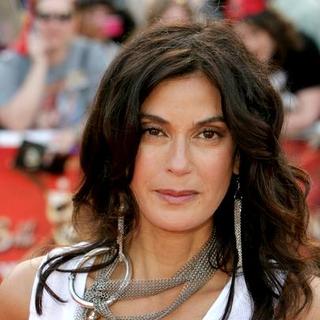 The fourth season of ABC's "Desperate Housewives," where is starring in as one of the main cast, has been premiered since September 30th, and now the mother of one has something else to do which is writing.

The actress has confirmed she's working on a new book, a follow up to her successful 2006 novel "Burnt Toast: And Other Philosophies of Life."

October 12, 2007 02:19:07 GMT

Momma scored minor winning on her long tiring custody battle with former husband . Could we say finally? Not yet I think.

The pop singer was on Thursday October 11th granted one overnight stay with her sons, Sean Preston and Jayden James, per week following her emergency request that the court let her to have overnight visitations with them. She, moreover, also requested that her mother, Lynne Spears, becomes the required court-appointed monitor.

October 12, 2007 01:50:24 GMT
is innocent. The actor has been cleared of assault charge, stemmed from an incident with a paparazzo outside of his west London home back in September.

Law was accused to have allegedly tried to grab the photographer's camera outside his house in the plush Maida Vale district on September 4th. He then went voluntarily to Marylebone Police Station in central London after the incident and was released on police bail.

October 11, 2007 09:26:59 GMT

Alex Turner of Sheffield band has sparked rumors he's dating TV presenter after they were spotted walking hand-in-hand and kissing following Monday night's Q Awards, where his music group won an award for the category of the Best Act in the World Today.

According to the London Lite, Turner was meant to meet up with the rest of his bandmates at sushi restaurant Nobu after the ceremony but instead chose to meet up with Chung.

October 11, 2007 08:56:08 GMT

Liam Gallagher heading for the altar. The frontman is set to wed longtime girlfriend and son's mother, , later this month.

According to WENN, an insider tells UK newspaper the Daily Express that "Liam and Nicole are registered for a service in Marylebone" on October 26th.

October 11, 2007 08:16:07 GMT

Get ready people for is back. Not to the red carpet, but the young actress is back to work and has landed another gig. She's been tapped as the new spokesmodel for "Red by Marc Ecko," a contemporary young women's apparel and footwear collection.

Concerning her tapping, the "High School Musical" star will thus be featured in the fall and holiday 2007 and spring 2008 ad campaigns.

October 11, 2007 07:54:38 GMT

Newly daddy has one more predicate to attach besides that of NFL quarterback. It's Stetson man.

The father of one has been signed as the new face of , due to which he will appear in stores nationwide in time for the 2007 holiday season.

October 11, 2007 06:46:00 GMT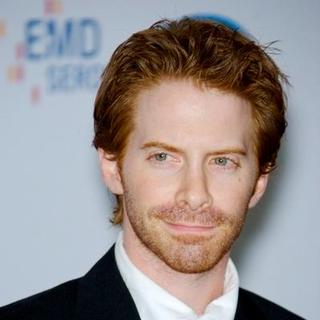 Already has a full plate on his agenda, is slated to guest star on ABC's hit medical drama "Grey's Anatomy."

The actor reportedly will have a two-episode arc as a patient on "Grey's Anatomy" and is said to be very excited about having a starring role on one of his favorite shows.

October 11, 2007 06:16:11 GMT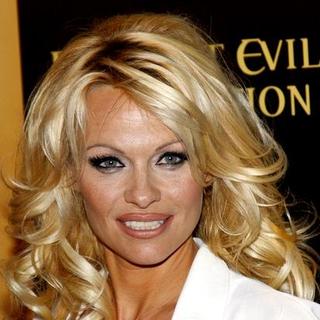 Can't say no to marriage, is now sperminated, again.

The former "Baywatch" actress is two months pregnant with new hubby Rick Solomon's baby, it has been reported.