April 09, 2008 06:01:22 GMT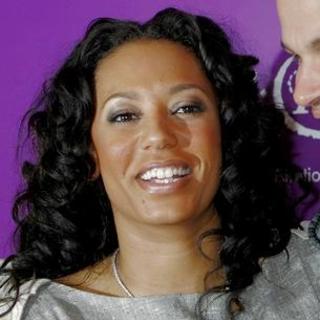 After being picked by lingerie brand Ultimo to become their new model, Melanie Brown takes a further step on her fashion career. Latest report said that one of the members has launched her own clothing line called Catty Couture. She debuted the Fall 2008 line at the California Market Center in Los Angeles on Monday, April 7.

The designs for the line were originated from Mel B's personal styles, which feature high-waisted skirts, leggings, tank tops, and lots of leopard print. Even though the designs haven't been shown to her fellow Spice Girls members, the singer believes that they really support her effort, saying "We're all really supportive of each other."

April 09, 2008 05:06:44 GMT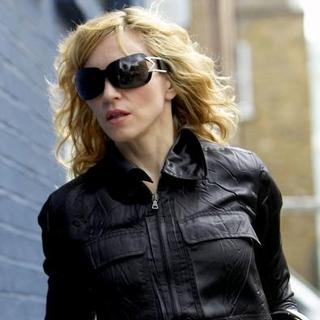 's former hometown is changing its opinion about giving her an honor. Mayor Charles M. Brunner has written a letter to the singer to offer her a key to the city, according to The Bay City Times.

"We have always been proud of your accomplishments but recently your induction into the Rock and Roll Hall of Fame reminded us that we need to honor you with the highest honor that Bay City can offer," Charles M. Brunner wrote in the letter. No further details on when the letter is delivered to the pop star or her response about the formal invitation.

April 09, 2008 04:23:21 GMT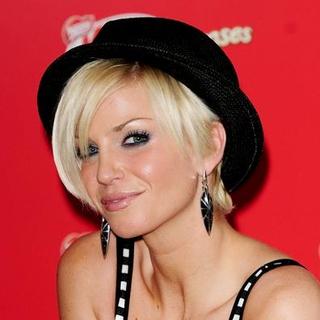 Sarah Harding is an engaged lady. The singer reportedly has got engaged to boyfriend Tom Crane after he proposed to her with a horse.

According to the Daily Star, which was the first to cover the engagement report, the DJ wanted to buy Harding a horse to play polo on rather than a conventional wedding ring. "Anyone can buy a diamond ring but what Sarah loves about Tom is that he's not that obvious," the publication quoted a source as saying. "He decided to ask her to commit to him with another gift - her very own horse to play polo on."

April 09, 2008 03:14:24 GMT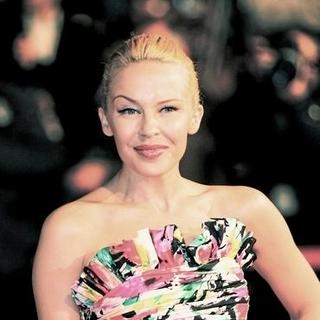 Has recently admitted that her fight against cancer is "not over", , to everyone's surprise, revealed on United States television that a doctor initially misdiagnosed her cancer, gave her the all clear when she actually had breast cancer. Claimed she had never spoken publicly about the misdiagnosis, the Australian pop princess said she was inspired to speak about it after listening to and her earlier guest, U.S. presidential hopeful Senator Hillary Clinton, discussed the importance of the early detection of breast cancer.

In an interview on "The Ellen DeGeneres Show," which aired Monday, April 7 the singer shared her secret for the first time. "Listen, this is an opportunity for me to say something that I have not said before," so she said. "I was misdiagnosed initially. So my message to all of you and everyone at home is, because someone is in a white coat and using big medical instruments, doesn't necessarily mean they are right. If you have any doubt, go back again."

April 09, 2008 02:42:36 GMT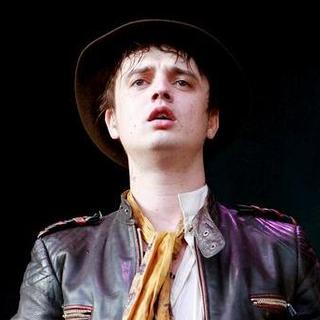 Trouble managed to find , again. The troubled rock star was on Tuesday, April 8 during a London court hearing sentenced to 14 weeks in jail after being found violating the term of his probation and for using unspecified drugs.

Doherty has been in and out of court in recent months due to his well-publicized battle with drug abuse. His manager said there were "numerous reasons" that the singer/songwriter had been jailed, one of which was "his latecoming at probation hearings."

April 09, 2008 02:00:22 GMT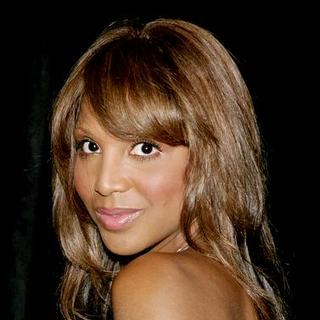 was rushed to St. Rose Dominican Hospital in Las Vegas on Monday night, April 7 after complaining of chest pains. The six-time Grammy winner is said to be on the mend and in "good condition" following the hospitalization thus is expected to be released from the hospital on Tuesday afternoon, April 8.

Braxton has been headlining her "Toni Braxton: Revealed" show at Las Vegas' The Flamingo since August 2006. She recently re-upped her contract to extend the five-night-a-week show through August. However, due to her hospitalization, the songbird won't be able to go on with her "Revealed" show right away, a Flamingo representative has stated.

April 08, 2008 09:31:44 GMT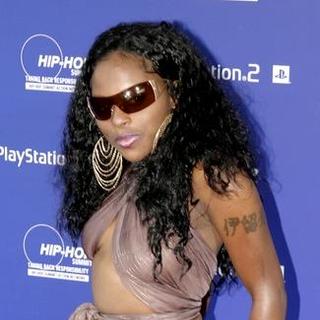 is still in jail but she has already had big projects on head. The incarcerated female rapper is said to be in talks with VH1 to front her own reality TV show.

Brown reportedly is negotiating with VH1 to document her day-to-day life in a new program. The show will follow the Brooklyn hip-hop star's after prison life, watching as she readjusts to life and also returns to work with the promotion for a new album, titled "".

April 08, 2008 08:34:10 GMT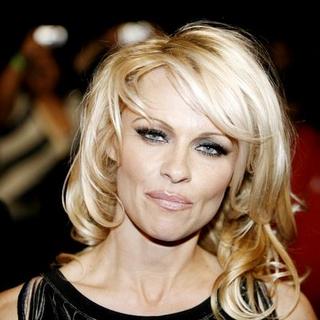 Is a regular on the cover of men's magazine Playboy, does know best when it comes to giving the publication's boss the suitable birthday present. The busty blonde treated Hugh Hefner to a naked lap dance on his 82nd birthday.

Playboy entrepreneur Hefner celebrated his 82nd birthday a few days early this year on Saturday night, April 5, at Moon Nightclub inside the Palms Casino & Resort. In addition to friends and family, he was also joined by girlfriends Kendra Wilkinson, Holly Madison and Bridget Marquardt as well as more Playboy Playmates and Bunnies.

April 08, 2008 07:29:51 GMT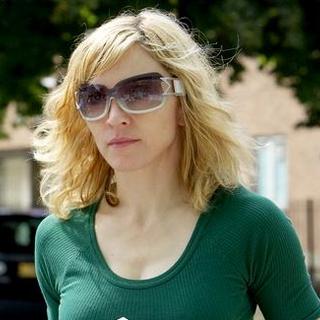 Her adoption of Malawian young boy David Banda has once sparked controversy and not yet been officially approved, but is said to have been planning another adoption. New report surfaced by the hour that the pop superstar is planning to adopt an Indian baby.

Madonna, according to multiple sources, has abandoned plans to adopt another baby from Africa after getting increasingly frustrated with the bureaucracy she has to complete to make her adoption of David legal and is now looking to India after having spent her New Year holiday there. Her husband Guy Ritchie, fortunately, is reportedly supporting her in this endeavor though at first was against the idea. Sources say she will start looking once she is done with the promotional work for her upcoming album "."

April 08, 2008 06:09:22 GMT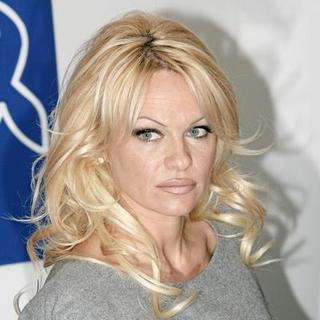 After finishing her recent big screen movie "", is set for another project. Reports said that she will be the star on E! new documentary series to be titled "Pamela". The series will give a closer look on Pamela's personal life.

The show, which will be half an hour long, is set to be aired on the cable TV network this summer. Revealing details for the upcoming show, E! released a statement, saying "The series will offer an unprecedented look inside the life of one of today's most iconic superstars in the style of a uniquely shot documentary film." Meanwhile, Randi Barbato, the executive producer of the series, believes that the show will be "artistically rich and visually stunning."

April 08, 2008 05:57:43 GMT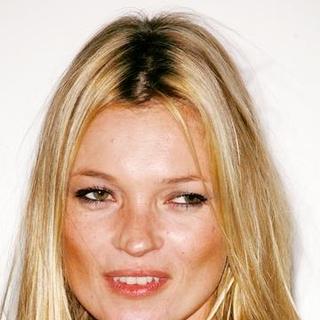 has treated herself to an expensive wedding band. The British supermodel reportedly has bought herself a $180,000 wedding ring.

Moss, who's rumored to have engaged to boyfriend Jamie Hince of the band The Kills, reportedly bought the ring from London's Garrad store last week. The diamond and platinum band is based on the Egyptian symbol of long life, Showbizspy.com reported.

April 08, 2008 04:27:26 GMT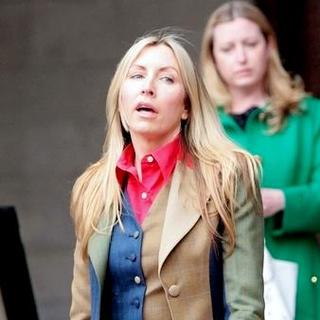 As if she just couldn't get enough of the heavy media coverage she has received by far, found herself in yet another intense media scrutiny after some naked pictures of her are being exposed by a U.K. tabloid. The black-and-white photos, taken by top fashion photographer Tony McGee way back in 1999, were originally designed to promote her anti-landmine charity work.

The now-online photos show Mills, a former model, posed provocatively with and without her prosthetic leg. Some of them see Mills bared her flesh with just her hand, a bag and some clever lighting protecting her modesty.

April 08, 2008 04:06:57 GMT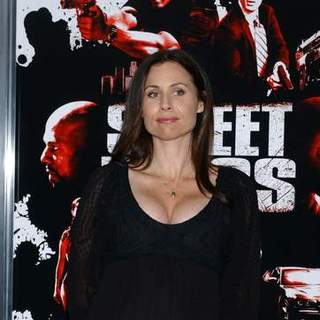 British actress-singer has revealed her due date. Addressed that matter to US Weekly on Saturday night, April 5 after performing a set from her new album "" at Hotel Cafe in Hollywood, she said "My due date's in August!"

When being asked about her cravings, Driver told the publication, "I haven't wanted to eat as much food as I think I want to eat! I'm not as hungry as everyone told me I'd be." She, moreover, also informed US Weekly she hoped her pregnancy wouldn't get in the way of her touring as she still plans to hit "France, Germany, Norway, Switzerland and England ... and do a movie with !"

April 08, 2008 03:34:29 GMT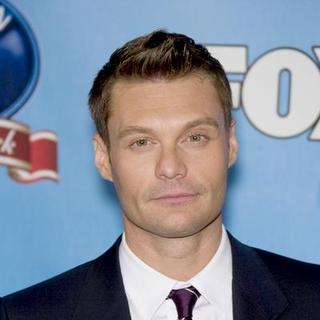 Hosting Fox's "Idol Gives Back" apparently has put in his best charitable mood ever that he willingly gave back all his fee to the event. The TV and radio host has on Sunday evening, April 6 handed over the paycheck he received for hosting the event to the cause, which helps children and young people in extreme poverty in the U.S. and around the world.

Seacrest, as said by a source close to him, wanted to show fans that he was serious about the cause. "When he and Simon went to Africa last year and saw the children, it was really life-altering for him," the source told People. "He just knew he had to do his part and be willing to put his money where his mouth is."

April 08, 2008 03:06:00 GMT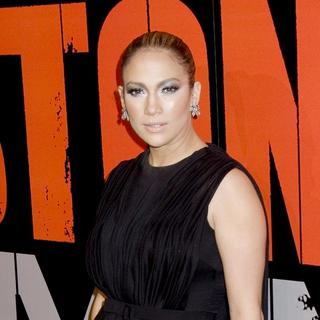 Having twins really brings a lot of joy for that she also wants to share it with her best friend as it was reported that she has asked actor to become the godfather of her newborn babies. She has also asked permission from her husband for it.

A source said Tom Cruise was delighted to have the honor while Marc who was doubtful at the beginning finally approved Jennifer's idea. "Tom is delighted. Marc wasn't sure if it was a good idea to have a Scientologist as the kids' godfather, especially as he and Jennifer are both Catholic. But in the end Lopez managed to convince him to agree," so said the source. To convince her husband, the singer and actress reminds her husband of what Tom has done for their babies. The actor has showered Jennifer and Marc's twins with lots of gifts and even planned a star-studded party called "Welcome to the World" for them.