September 22, 2007 06:11:35 GMT

This must be heartbreaking for all the ladies. is off the market. The soccer stud is reported to be dating Portuguese Pop Idol former contestant Luciana Abreu.

While the Manchester United winger remained tight lipped on that matter, Luciana was spotted last week sitting with his sister Katia watching his football match in Lisbon.

September 22, 2007 04:51:19 GMT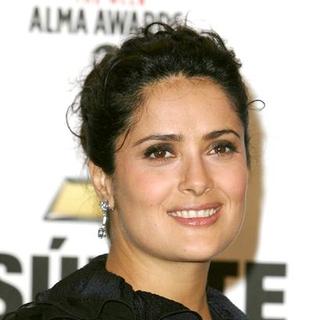 is now a mother. The actress has given birth to a baby girl Friday September 21st.

The newlyborn is named Valentina Paloma Pinault. "Mother and child are doing well," Hayek's publicist Cari Ross said in a statement. No other details being released though.

September 22, 2007 04:34:23 GMT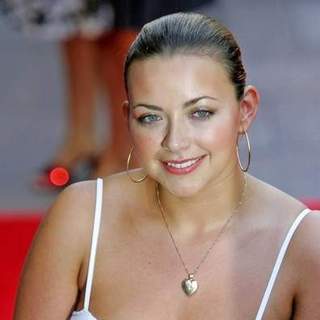 Congratulation to and her longtime boyfriend Gavin Henson for they are now a proud parents of a baby girl.

The happy pair welcomed the arrival of their first child together, a baby daughter, Thursday evening September 20th at their UK home. The baby's name has yet to be released, but according to dailyrecord.co.uk, the baby was born at 10.30 pm and weighing just over 6lb.

September 22, 2007 03:58:26 GMT

In addition to the much-talked romance rumors of and , it appears that another love is blooming between another "Heroes" co-stars. Rumor has it that , who plays the role of Hiro Nakamura in the NBC series, has a crush on new co-star .

During an interview on "The Show" on Friday September 21st, the Japanese-American actor was quizzed about possible romance between him and Bell, about which he coyly said "Kristin is an absolutely amazing individual both on and off screen. We're great friends. Everyone has a crush on her."

September 22, 2007 03:09:10 GMT

won't turn into big 20-year-old girl until Friday September 28th, but she has already got a very big birthday present from big hearted boyfriend Mike Comrie. Guess what? He got her a Mercedes-Benz G-class SUV as a birthday present.

Duff told People at the Chanel and P.S. Arts Party at Chanel in Beverly Hills on Thursday September 20th that she initially thought Mike is going to give her "shoes or something," when he called her recently to say he'd picked out an early 20th birthday present for her and that "I hope you like them."

September 22, 2007 02:18:34 GMT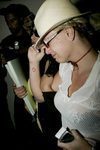 For the first time ever, hit with legal charges. In another dose of bad news, the troubled singer was charged Friday September 21st with misdemeanor counts of hit and run and driving without a valid license, stemmed from an August 6th accident during which she smashed her car into another in a parking lot in the San Fernando Valley without leaving a note for the driver of the other vehicle or filing a police report.

Spears was videotaped by paparazzi crashing the black Mercedes she was driving into a parked silver Mercedes-Benz as she tried to turn into a spot in a Studio City parking lot. Soon after got her car parked, she got out and examined it, yet ignored the one she hit. She's then videotaped walking away.

September 22, 2007 01:35:48 GMT

and girlfriend Sarah Larson injured in motorcycle accident.

The couple suffered broken bones Friday September 21st when the motorcycle they were riding was hit by a car in New Jersey. Clooney's representative Stan Rosenfield did confirm the accident, said in a statement, "George Clooney was involved in a motorcycle accident this afternoon after the bike he was riding was hit by a car."

September 21, 2007 09:27:49 GMT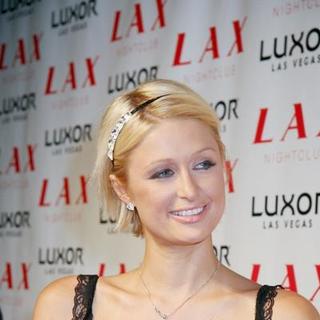 is in giving mood and she's planning to make donation to charities.

No, she's not going to donate her money. The heiress, instead, is keen to give away numbers of her countless clothes and shoes to charities upon feeling she's having too much.

September 21, 2007 09:03:31 GMT

is invading the catwalk at London Fashion Week on Thursday September 20th, yet only virtually.

The movie siren has starred in a special short film made by designer duo Antoni Burakowski and Alison Roberts to mark the 20th anniversary of their label, "Antoni and Alison."

September 21, 2007 08:01:42 GMT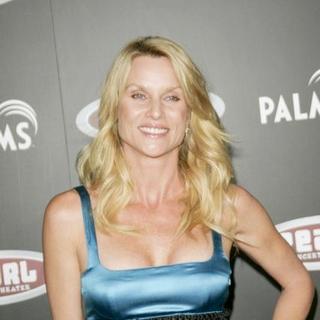 is innocent. The movie siren won a year long legal battle against her former manager, Rob Lee, who sued her for firing him.

Lee filed a lawsuit back on June 8, 2006 claimed Sheridan hired him when her career "consisted primarily of occasional appearances on television." Lee, furthermore, claimed he persuaded the actress to audition for the hit TV series "Desperate Housewives," and stopped her from abandoning a second audition.

September 21, 2007 06:41:01 GMT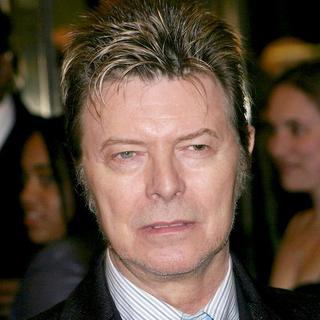 Monthly men's magazine GQ has made public its list of the Most Stylish Men and surprisingly it includes a few surprises.

Among the notable figures in the entertainment industry make the magazine's list of 50 Most Stylish Men in the Past 50 Years are the Academy Award nominated Italian film actor Marcello Mastroianni, musicians and , and actors Steve McQueen and .

September 21, 2007 05:20:46 GMT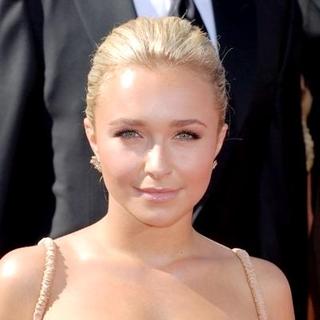 and have repeatedly denied dating rumors. Yet it appears that quite the contrary is true. Notwithstanding with their persistent denial, the video tape of them getting cuddly and dirty dancing together have been all over the net.

Hollywood.tv obtained the exclusive video caught the two stars got cozy on the dance floor at an Emmy Awards party on Sunday September 16th during musical guest 's performance of "Notorious."

September 21, 2007 04:38:59 GMT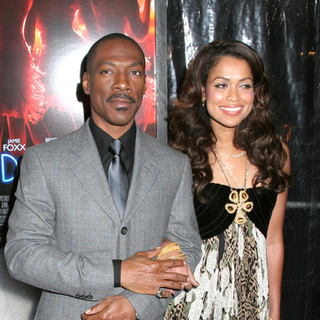 They are engaged already and what next is, one thing for sure, marriage. and fiancee Tracey Edmonds have shared the wedding details as they claimed to be in the planning stages for their nuptials.

Revealed on the details of their marriage plans during the Los Angeles premiere of "," for which she serves as one of its producers, Edmonds said that instead of having a big, blowout ceremony, she and Murphy will have a "fun, casual and small" nuptial.

September 21, 2007 04:08:33 GMT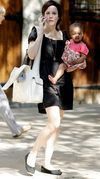 Entertainment Website TMZ.com has obtained the picture of 's newly adopted African baby girl.

The actress was photographed with the cute baby girl Thursday September 20th after a doctor visit in New York.

September 21, 2007 03:16:54 GMT

is just too hot for Houston. It is sad to say that the actress' new PSA for PETA's veggie ad has been banned from the airwaves in Houston because it contains nudity.

Comcast Cable, which is the largest cable company and the second largest Internet service provider in the United States, has decided not to air the 30-second ad because Silverstone is naked and they don't want to upset prudish viewers in Texas despite the fact that the clips had already been paid for.