August 25, 2008 09:11:38 GMT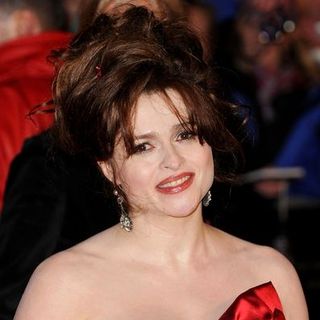 Reports on the death of 's relatives have been all over the net. The movie actress, who was in Albuquerque, N.M., filming her latest film "" when the accident happened, was quick to fly back to Britain to grieve the lost with her family.

Four of Helena's relatives died in a minibus crash during a safari vacation in South Africa on Wednesday, August 20. The victims include the 14-year-old son of her cousin, Fiona Bonham Carter, named Marcus Egerton-Warburton, his maternal grandmother, Brenda Bonham Carter, his step-grandfather Francis Kirkwood and aunt Kay Boardman. Fiona who was also involved in the accident survived with a broken collarbone and one of her sons, named Piers, also survived with whiplash.

August 25, 2008 08:03:28 GMT
Apparently, won't stop boasting around about her forthcoming 16th birthday. Planning to hold a bash at the California's Disneyland for friends and fans to attend, she's reaching out to YouTube to make a promotional video for the planned party.

In the 44-second footage, Miley is seen wearing white and purple outfits. She's seen all smiling, standing next to many balloons, playing with them and talking about the highly anticipated bash. She's also seen posing with Mickey Mouse who presents her with a birthday cake.

August 25, 2008 07:15:11 GMT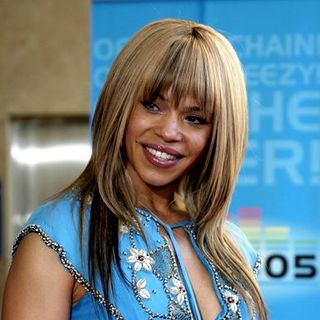 It's been 11 years since the death of her husband, the celebrated rapper , that is coming out with a new autobiography. In her tome, titled "Keep the Faith", she recounts her marriage life with her late husband and more surprising she also talks about the many affairs he had plus all the women she caught sleeping with him.

Opening up about her turbulent marriage to Biggie, the hit maker confesses in her book that she once caught in bed with him. "I got to Big's bedroom door, turned the knob, and went inside. As soon as I saw a small lump next to Big's large frame, I flew into a rage, ran over to the side of the bed, and pulled back the covers. I grabbed some chick out of the bed and started beating her a--. At some point, the chick's wig came off in my hand: It was a short, cropped wig. I stopped throwing punches for a minute to get a good look at the chick I was beating up. It was Lil' Kim. She was completely butt-naked, yelling as I pushed her around the room," so read part of the excerpt from her book.

August 25, 2008 04:35:45 GMT

and ex-girlfriend Shar Jackson reunited for one more time when she celebrated her 32nd birthday Friday night, August 22. He surprised her, showing up at the party and giving her kiss and hug, only to spark rumors that they have rekindled their romance.

Shar was celebrating her 32nd birthday inside the VIP room of Blush Boutique nightclub at the Wynn in Las Vegas when K-Fed showed up, much to her surprise. "A crowd came to see what all the commotion was and they found Shar and Kevin sharing some public affection," an eyewitness testified. "Kevin showed up to wish her a happy birthday. They shared a very public embrace and kiss before Kevin left."

August 25, 2008 03:55:21 GMT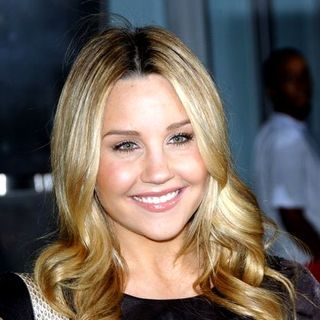 Keeping herself away from the spotlight, raised eyebrows when she was involved in a car accident in Los Angeles on Saturday afternoon, August 23. Speaking on the accident, which was claimed as a minor, police confirmed that there were no major injuries.

Bynes, according to TMZ, was making a left turn at the intersection of Oakwood and Crescent Heights at around 2 P.M. when she suddenly smashed into another car. LAPD Sgt. Murrel Pettway told People that "Ms. Bynes was driving a BMW when she made an unsafe turn and another car hit her." And while there were no serious injuries, Murrel said that Bynes was determined "at fault, but no crime was committed."

August 25, 2008 02:51:39 GMT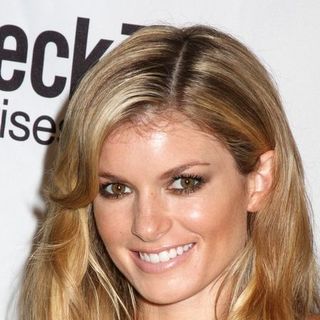 Victoria's Secret is adding one more angel into its ranks. The women's wear retailer has just recruited to be its new angel, joining the existing Angels; , , and just to name a few. Coming first on her to-do list concerning her tapping as Victoria's Secret's new spokeswoman is promoting the brand's new fragrance, called "Very Sexy Dare."

The model, who recently topped Maxim Magazine's Hot 100 List, will launch the scent in person at the Victoria's Secret Herald Square store on September 16. Details on both the perfume and event still remain sketchy.

August 23, 2008 06:57:43 GMT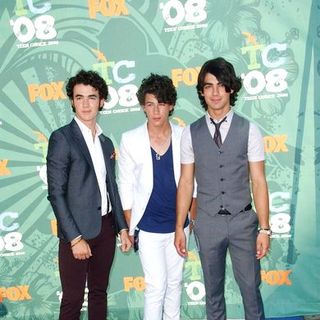 Having their new album, "," opened at No. 1 on the Billboard top 10 apparently has escalated to their best giving mood ever. Having had so much in their life, the brothers want to share some of their belongings, donating their outfits to a museum.

Taking a tour of the Rock and Roll Hall of Fame and Museum in Cleveland, Ohio on Friday afternoon, August 22, , and donated the suits they wore on the cover of their hit album "A Little Bit Longer" to the museum. The threesome handed over their outfits to the museum's vice president Jim Henke.

August 23, 2008 05:59:24 GMT

Famous American retailer of women's wear, lingerie and beauty products, Victoria's Secret, has a new coffee table book called "Supermodel Obsession". The brand new book, which reportedly pretty much looks like one of their catalogues, features some of their angels, two of whom are and . Both models strike some sexy poses for the tome, posing only in their lingerie and high heels.

No single clue about the coffee table book, but a number of the supermodels' photos, which are taken from the book, have made their round on the Internet. Some of the pics feature Lima donning sexy lingerie in various colors and models. She's shown wearing high heels matching to the color of the lingerie she models. As for Kroes, she's also photographed striking some raunchy poses for the tome.

August 23, 2008 05:09:45 GMT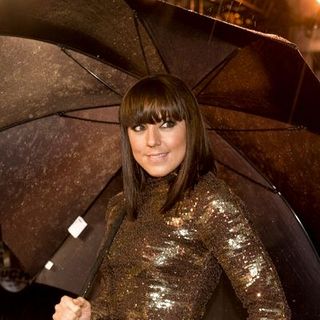 A confirmation is soon to come from hot on the heels of mounting rumors that she's pregnant with boyfriend Thomas Starr's baby. The singer announced Friday, August 22 on her official website that she and Tom are expecting a child and feeling "very happy."

"As I'm sure you'll understand we needed time to wait for results and tell our families," the Sporty Spice wrote about her confirmation. "Thank you for all your kindness, good wishes and support (even if it was based on speculation!)".

August 23, 2008 03:59:49 GMT
Getting used to prank his co-stars, gets the sweet flavor of revenge as his "High School Musical" co-stars prank him on the film's set. Among those who prank him are girlfriend and close friend .

Allegedly, the cast and crew of the highly anticipated "" were enjoying a break from shooting. It was during that time that some of them surprised Efron with water-guns, forcing him to run over the film's set to avoid the intense 'attack'. Getting all wet, Efron then took his clothes off, showing off his toned body.

August 23, 2008 03:52:17 GMT
A representative for has confirmed that the actor and his girlfriend Ceren Alkac have welcomed their first child together, a baby girl, on August 10. The representative provided no further details on the newborn baby. The baby girl joins older brother, Pilot Inspektor, whom Lee has from a previous marriage.

Alkac's pregnancy with Lee's child was exposed by media in late April. His representative soon thereafter confirmed the news, telling People exclusively that the couple were about to welcome the arrival of the child in fall. Lee himself let it slip during an interview on the Today show in early May that he and Alkac were expecting a girl.

August 23, 2008 02:29:42 GMT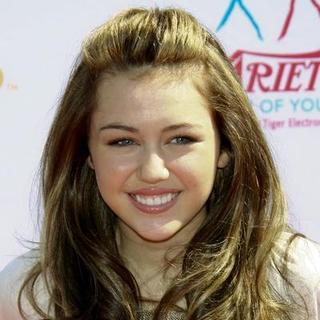 Planning to turn 16 in style by holding a birthday bash at California's Disneyland October later this year, shares her wish list with Radio Disney. Previously admitting that she wants a car for her upcoming birthday, she reveals that she also wants Wii Fit and a puppy.

Describing the brand new car she's been dreaming of, Miley told Radio Disney on August 21 that she "definitely want to get something bad on the road." She went on detailing that the car must be "big enough for all my friends and to scare all the cars away from me. I'm a good driver but it's everyone else that I'm worried about!"

August 23, 2008 02:27:19 GMT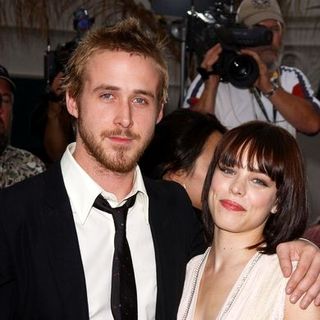 Apparently good at keeping the gossip guessing about the status of their relationship, and have been caught on camera having their public display of affection during a breakfast date in Toronto. Their reunion comes weeks after mounting rumors that they have rekindled their romance and thus officially confirms they're back on.

Rachel and Ryan were seen getting up close and personal, kissing and feeding each other during a breakfast near the actress' home in Toronto, Canada on Thursday, August 21. The pair were seen cuddling, holding hands and kissing before and after breakfast. Rachel even was seen enjoying her time sitting on Ryan's lap during the outing.

August 22, 2008 09:46:46 GMT

Though the official cast of "Dancing With the Stars" season 7 won't be announced until August 25, the alleged list has been leaked out. According to GossipSauce.com, the hit ballroom reality series will have celebrities from former member to Hollywood socialite .

Joining the two in the rumored cast ensemble are four television stars, two singers, three athletes, a comedian Jeff Ross and a model . The TV stars include "All My Children" star , television star Ted McGinley, primetime Emmy Awards-winner Cloris Leachman and the Jake Ryan of "Hannah Montana" series .

August 22, 2008 08:49:36 GMT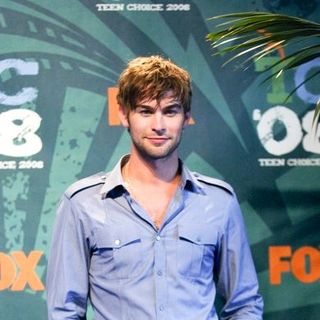 Becoming a starlet and young ladies' dream man, did admit that he kicked off his acting career from nothing. In an interview with on his KIIS-FM show, he openly revealed that he used to work as a valet driver during his early days at Pepperdine University. Worse, he even admitted that he wasn't even good at it and often stole gum from his customers.

Being asked by Ryan if he had to wear a red vest when doing his job as valet driver, Chace said "I wish. I was the rookie...I was running everywhere." On stealing gum while doing his job, the TV actor revealed he used to steal "a lot of gum, actually" from customers' glove compartments.