November 14, 2008 07:58:55 GMT
Disney sensation, , addressed his love for surfing in an interview while promoting "" in Melbourne, Australia. "I love to surf every chance I get," he admitted, adding "Oh man, I would love to go surfing with at Bells Beach."

Considering the fact that he's a huge fan of the sport, Zac even considers changing his major to marine biology so that he can be "in the ocean all the time." He, in fact, deferred his place at the University of Southern California to star in "HSM" when it was first debuted two years ago.

November 14, 2008 07:22:49 GMT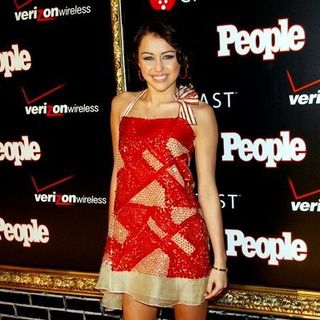 On Thursday, November 13, stopped by New York radio station Z100, talking about several issues, like her upcoming 16th birthday and the gifts that she got on the early celebration at California's Disneyland back on October 5. Besides, she also dished her aspirations to become a fashion icon, her name becoming so popular as a baby name, and her dog Sophie.

In the interview, Miley told JJ that she actually feels honored when she learns many parents name their kids Miley. However, she admitted she was forced to toss her iPhone because Miley keeps getting changed to Miles because of spell check.

November 14, 2008 06:10:52 GMT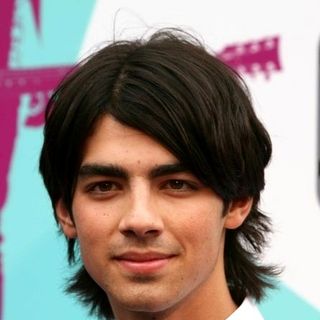 is quick to respond on the on-going reports claiming he has cheated on ex-girlfriend with rumored new girlfriend . He, furthermore, also wastes no time to address the country music singer's public claim that he dumped her over the phone with a 27-second break-up call.

The middle of the begins his post on the band's MySpace blog by writing, "This blog is not an attack of anyone. Anytime you are in a relationship for any length of time there are going to be issues. Sometimes they resolve. Other times they lead to a change of heart. This was the case recently." He then goes on stating, "Several things I will state with all my heart ... I never cheated on a girlfriend."

November 14, 2008 04:39:46 GMT
has given the green light for her GAP holiday ad campaign to be made public despite the fact that the timing might seem inappropriate taking into account that she and her family are still mourning the death of her mother, brother, and nephew. Her new GAP ad campaign, posted on the news photo, sees her cheerfully smiling while rocking the brand's Wintersoft Turtleneck.

As stated by Olive Doyne, a spokesperson for GAP, the giant clothing retailer has given Jennifer the option to back out of the ad, but she insisted "to be a part of it and that we should move forward." Jennifer is joined in the GAP holiday ad campaign by famous faces, like , , and just to name some.

November 14, 2008 03:57:25 GMT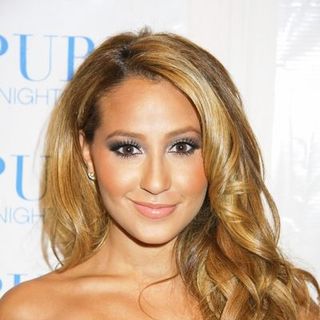 Disney starlet , as reported by New York Post, has been offered a $100,000 deal to pose naked for Playboy. The offer comes only days after singer offered a public apology for .

Adrienne "is mulling" a deal with Playboy to do "stylish photos with full nudity in a sufficient quantity and quality," New York Post reports. Greater than that, the newspaper even claims to have obtained a copy of the contract that the men's magazine already sent to the 25-year-old beauty. The contract reportedly also reminds her that during a promotional tour, she's limited to $100 a day for room service and phone charges.

November 14, 2008 03:16:30 GMT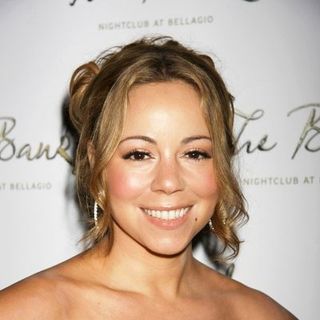 tells all to Redbook magazine about stripping down for the holidays, detailing on what she wears and does during the season. "I always get Santa lingerie, even if nobody sees it," she openly admits.

Making the activity as a tradition, she moreover reveals, "[My girlfriends and I] go in the hot tub in our Christmas bikinis, then roll in the fresh snow and jump back in." She then adds that she usually dons "a red bikini with a Santa hat" for the ritual. And for this coming Christmas, she opts to still do the same thing and is feeling sure that her singer husband will "appreciate it".

November 14, 2008 02:41:55 GMT

Rarely speaking to the press, finally broke his silence, telling Access Hollywood's guest correspondent Maureen McCormick at the 42nd Annual Country Music Association Awards Wednesday night, November 12 that contrary to the much dating reports he and are just friends. "Oh, just family friend, you know," he emphasized.

"I met Billy Ray on the show and just became friends with the whole family. And they're such a great family," Justin continued talking about his close bond with Miley and her family. "I moved [to LA] two years ago and started a modeling career and that's kind of just to break into the music business and everything."

November 14, 2008 02:03:03 GMT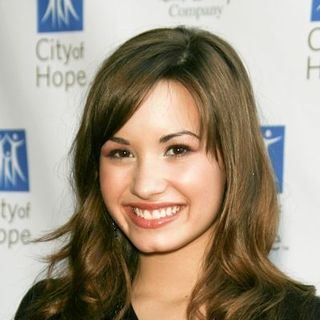 A victim of bullying during her school days, admits she sometimes still receives nasty blog comments from people even though she's no longer a seventh grader. "Sometimes [bullying] doesn't just end in high school," so she writes on her MySpace blog. "Sometimes I get online and read blogs (which I probably shouldn't if I can't handle it) and read the horrible things that people say in comments ... and it can really take a toll on you."

Sticking to her commitment to help other young girls who are bullied or harassed by their friends, Demi offers some wise words, writing "So as a message to everyone, please keep in mind when you're about to threaten someone or make fun of them or leave blog comments about them, that what you say or do can truly affect someone." She also adds, "Cheesy and lame as it may sound, never forget the golden rule."

November 13, 2008 09:41:27 GMT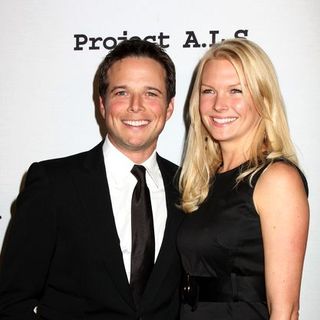 Access Hollywood breaks the news that 's wife Kelley Limp is pregnant with their first child. Breaking the good news was the actor himself, who confirmed his wife's pregnancy to Access Hollywood's Billy Bush on Wednesday evening, November 12.

Scott didn't mention how far along Kelley in her pregnancy nor did he disclose on her due date. However, he did reveal that the baby is a boy, adding he and Kelley are very "excited" about the forthcoming addition into their family.

November 13, 2008 09:04:45 GMT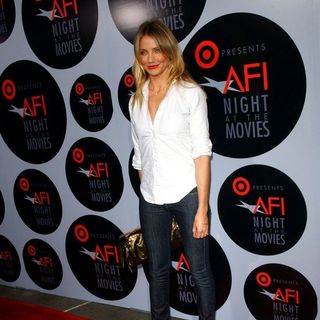 Movie beauty is planning to fly to the U.K. this Christmas to meet boyfriend Paul Sculfor's mother, it has been claimed. Reportedly, the model would like Cameron to attend a festive meet-up with his family.

"Paul has really fallen for Cameron. They have a lot of fun together," a friend of Paul tells the Daily Express. "He's hoping to take her over to meet his family in England around Christmas time. He thinks his mom will just adore her."

November 13, 2008 06:34:59 GMT
's wife Ann Marie Kovacs has given birth to a baby girl on Wednesday afternoon, November 12. A representative for the country music singer confirms the good news to US Weekly, stating that the baby was born in Nashville, Tennessee.

Josh and Ann name their newborn infant Isabella Sophia Gracin. At press time, there are no information on the little girl's height and weight.

November 13, 2008 04:50:03 GMT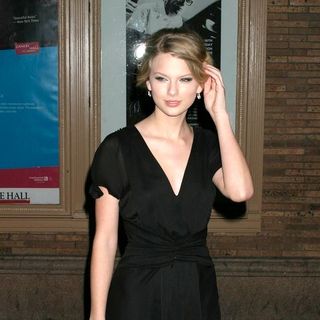 In the wake of reports claiming and are an item, has confirmed that the pair has been together for months even before the media expose their hush hush romance. Speaking about her ex-boyfriend's relationship with the older actress, Taylor allegedly indicates that Camilla is the third person in her relationship with Joe. "That's why we broke up," she briefly says.

Taylor, who initially remained tight lipped on her romance with Joe, confirmed earlier this month that he dumped her over the phone. She has since acted very vocaly about her feeling towards their failed love relationship and already talked to several media about it.

November 13, 2008 03:30:50 GMT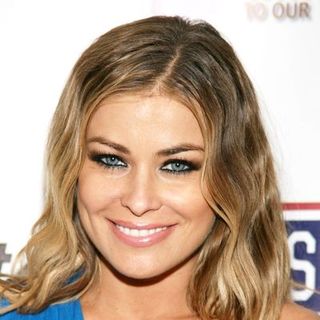 No stranger to doing raunchy poses for magazine spreads, is reported to be featured in an all-new eight-page spread for Playboy's forthcoming 55th anniversary January issue. People magazine is the first to break the news, which has since made its round all over the web.

Neither Carmen nor Playboy has verified the circulating report. In the meantime, it is widely believed that Carmen's pictures will hit the web prior to the release of the special issue on December 12 later this year.

November 13, 2008 02:53:22 GMT

Reportedly planning to hold a second wedding, and , who initially exchanged wedding vows in a top secret ceremony in September, reportedly will invite 150 guests to the planned festivity. It is not mentioned just yet who will make it to their guest list.

Speculation on Scarlett and Ryan will hold a second wedding first popped up early last month, only days after they got married. It was widely believed that both movie stars will hold a larger wedding celebration.

November 13, 2008 02:22:13 GMT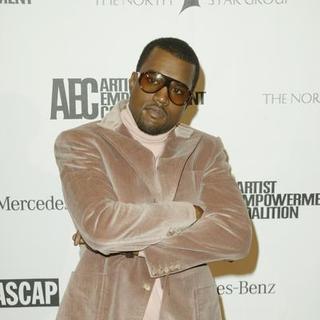 Hip-hop artist opened his heart and shared his feeling to the press, saying he's feeling lonely since the death of his mother Donda West last year. He, thus, wants to start a family soon, but finding it hard to find the perfect match.

Attending a London listening party for his new album "" Tuesday, November 11, Kanye told reporters, "It's lonely at the top." He then explained, "Losing my mom, having no woman in my life to support me - I feel like I'm on my own and can only express it through my music."