January 16, 2009 08:05:41 GMT

Star magazine breaks the report that might be proposing to on her 40th birthday on February 11. Greater than that, he is said to have designed a custom-made ring to be given to the actress to mark their engagement.

"Money's no object for John. He didn't want to buy something that anyone else had, so he sketched it and is having it custom-made," a source shares to Star. Moreover, it is also claimed that John is planning to make his proposal to Jenn special, but it hasn't been disclosed on how he would pop the question.

January 16, 2009 07:22:28 GMT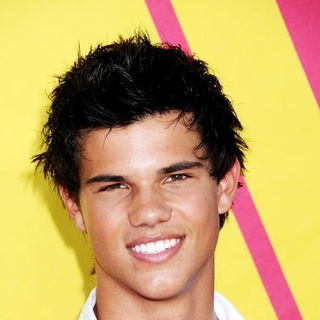 Talking about Valentine's Day, which is four weeks to come, tells Popstar! Magazine that on that day he usually buys roses to be given to people who are close to him. "Roses for mom, roses for everybody! I'm a rosy kind of guy!" he says.

Besides, he also likes "to do cards." About that he claims, "I rarely go out and buy cards from a store. I hand-make them. They're not superfantastic, but I'll hand-make them and I get a little artsy and burn the edges and stuff and make it look cool!"

January 16, 2009 06:13:53 GMT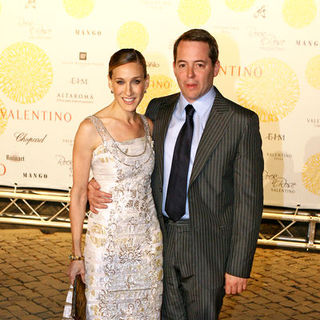 Rumor on and 's marriage is on the rocks keeps rolling and gets worse as it has been claimed that they are "living almost completely separate lives". Life and Style, which is the first to report that matter, cites the pair's neighbor as claiming, "I don't see them around much. But when I do, it's usually one or the other. Rarely do I spot them together."

Further details about that matter are provided on the magazine's latest issue which already hits the newsstands. Meanwhile, neither of the celebrity couple has denied or confirmed the report.

January 16, 2009 05:03:29 GMT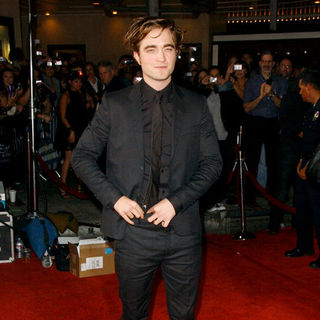 Catapulted to international stardom for playing the role of Edward Cullen in hit vampire drama flick "", takes the top spot on MTV's list of Male Pop MVPs in 2009. The list, which has several Hollywood popular names that the network expects big things from for this year, also includes the likes of and among others.

"After making millions of girls want to have a vampire love affair in 'Twilight,' English heartthrob Robert Pattinson will reprise his role as Edward Cullen in this year's 'New Moon'", MTV writes about Pattinson. "But he also hopes to wow audiences as the young surrealist painter Salvador Dali in the film ',' which chronicles the early life of the brilliant artist and explores his romantic relationship with poet Federico Garcia Lorca, played by Javier Beltran."

January 16, 2009 03:52:51 GMT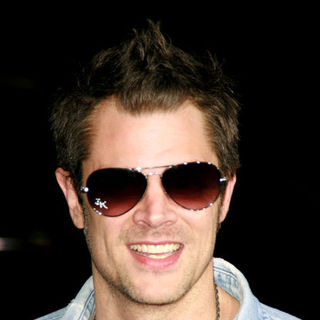 "Jackass" actor was on Thursday morning, January 15 briefly detained at Los Angeles International Airport (LAX) for bringing a fake grenade. He was about to board an American Airlines flight for Miami when security screeners noticed the prohibited item inside his luggage.

However, after a careful investigation bomb squad determined the grenade "lacked a firing pin or explosive," the Associated Press reported. And so, Knoxville was freed and allowed to board his plane.

January 16, 2009 03:14:47 GMT
Expanding her influence from music business to the shopping aisles, is teaming up with top German beauty brand LR to release her self-titled 'ethical' scent. A strict vegetation, she ensures the fragrance will not be tested on animals and will likely target an organic audience.

"Leona has had a lot of approaches about launching her own perfume, but she wanted to make totally sure she would be working with an ethical company," a source says. "She has had a big hand in helping to create the fragrance and the design of the bottle and now she can't wait to see it in the shops."

January 16, 2009 02:43:47 GMT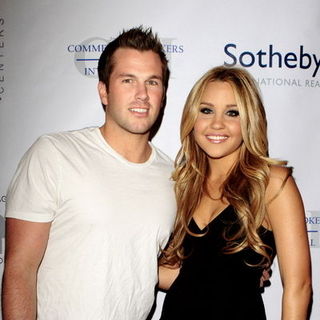 and baseball player are no longer a couple as the actress has dumped him, US Weekly exclusively reports. "She ended it. She had had enough," a source close to the actress testifies.

"Her friends didn't trust him. Everyone thought he was using her for celebrity," the source reveals further to . "He was not good, and she was over it. It was definitely her who ended it."

January 16, 2009 02:14:44 GMT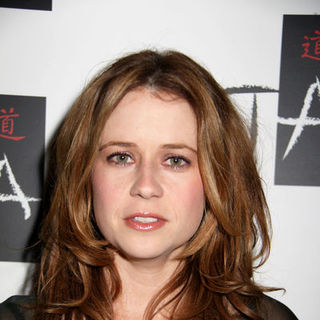 "" star tells the February 2009 issue of Self magazine making a tasty Crock-Pot meal gives her and boyfriend, writer Lee Kirk, more time to have sex. Adopting a few healthy lifestyle changes, suggested by the magazine's editors, she also reveals how jogging for 20 minutes a day, cleaning out her closet, and getting eight hours of sleep have changed her life.

Explaining on how cooking can improve her and Lee's sex life, Jenna explains, "I prepared everything the night before, threw it in the Crock-Pot in the morning, set it on low and came home to dinner. My boyfriend adored it." She goes on stating, "We had more time to spend together that evening. Since we didn't have to cook, it left time for hanky-panky!"

January 15, 2009 08:23:14 GMT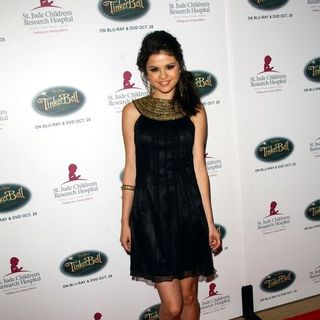 An actress and singer, who is idolized by many teenagers, admits she is insecure about her ears. To Twist Magazine she reveals, "My biggest insecurity has always been my ears. Even when I had my hair pulled back, I never let my ears show. I don't know why, it's so weird. My hair stylist even knew to cover them up!"

As time goes by, Selena then experiences a change of heart about her ears and decides to flaunt them. Recalling the day when she didn't cover up her ears while attending a big L.A. event recently, she says, "I think that I just needed to remember, and I think that everyone just needs to remember that you are who you are, that is what makes you, you!"

January 15, 2009 07:03:16 GMT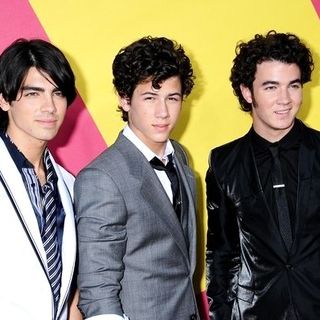 post a new message on their MySpace, inviting fans to join them in a live video chat this coming Sunday, January 18. The live video chat is part of the boys' FanFamily Experience.

Under the title "NEXT FANFAMILY EXPERIENCE - LIVE VIDEO CHAT!!!", , , and write, "Hey everyone! We had so much fun with our first FANFAMILY EXPERIENCE. We spent almost 5 hours commenting to all of our fans. It was awesome!" The threesome goes on stating, "OUR NEXT FANFAMILY EXPERIENCE is going to be THIS SUNDAY!!!! SUNDAY, JANUARY 18TH at 5 P.M. EST (EASTERN STANDARD TIME) JOIN US FOR OUR FIRST LIVE VIDEO CHAT IN ALMOST A YEAR AND A HALF!!!"

January 15, 2009 06:38:24 GMT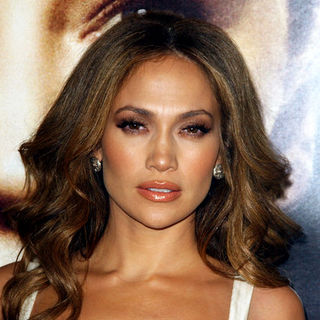 Putting to rest the persistent mounting rumors claiming her marriage to is on the rocks, denies she and her singer husband are heading for divorce, insisting "Divorce is not - and was never - an option." She makes the denial in an exclusive interview with In Touch Weekly.

Speculations have been mounting that Lopez and Anthony's marriage is in trouble judging from the fact that they are rarely seen together. The songbird added fuel to the divorce rumors after being spotted not wearing her wedding ring while attending the 66th Annual Golden Globe Awards on Sunday, January 11.

January 15, 2009 06:02:51 GMT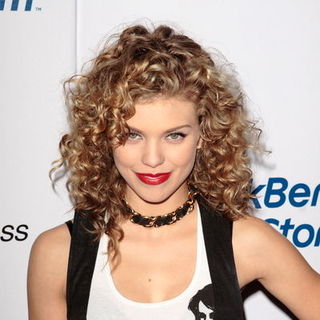 Silver screen hottie steams up GQ magazine's February 2009 issue by exposing her cleavage in a number of raunchy poses. Her semi-nude pictures for the men's publication are captured by photographer Marc Hom.

, featured on GQ's official site, show her posing in a dark colored knickers without her bra. She has both of her breasts covered with a matching top. She finishes off her look with a pair of heels.

January 15, 2009 04:24:08 GMT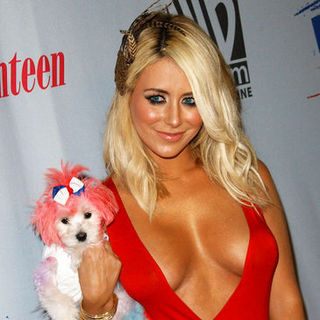 Having no hesitation to make public her admiration for teen sensation , openly admits in an interview with MTV News that she and her dog Ginger are obsessed with the Disney actress-singer that they "both sleep in her Pjs!" She, moreover, reveals that she also dresses Ginger in Miley's brand outfits.

Providing example of her revelation, the former member of all-girl group claims, "I bought a little Miley shirt from Target for her and I tied it up and put jewels, so that's her night wear." She continues, "And I have my PJs, so we love Miley. Miley's amazing!"

January 15, 2009 03:38:28 GMT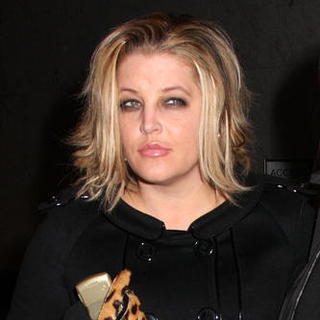 debuts the first pictures of her twin baby girls, Harper and Finley, on the newest issue of People magazine, which will go on sale on Friday, January 16. Giving the world its first glimpse of the infants, she also tells the weekly magazine the road that she had to go through to conceive them.

In one pic, featured on People's official site, Lisa is seen sitting on a chair and carrying Harper and Finley on both of her hands. She is photographed wearing soft-pink outfits and smiling to the camera. Her little girls also wear matching outfits.

January 15, 2009 03:07:52 GMT

Two of ' Emporio Armani underwear ads have been unveiled. The black-and-white ads, shot by top notch fashion photographers Mert Alas and Marcus Piggott, show the singer and mother of three sons modeling the brand's black and polka-dot bras.

Victoria Adams' recruitment to be the model of underwear was confirmed in late October last year. "Who better than Victoria Beckham to launch our new global Emporio Armani underwear campaign," Giorgio Armani stated at that time. "Victoria is a style icon, a dynamic lady whose influence and recognition will add great excitement to the continued international growth of our Emporio Armani women's underwear business."