April 02, 2008 09:37:15 GMT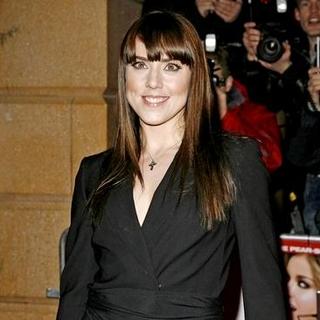 ' plans to have a baby soon. This thought was revealed to the press recently after the all-girls band finished their world tour. Mel C said the inspiration to have a baby came to her mind after spending time with her fellow band mates and their children on the tour.

The singer felt that watching her friends and their children made her believe that she could be a good mother. "Being backstage at the shows with the girls and all the kids made me think, Yeah I could be a good mum," she said.

April 02, 2008 09:17:29 GMT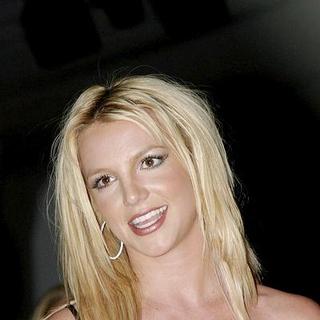 , apparently, really manages to get her life back on track, professionally and personally. Following a reunion with former manager Larry Rudolph, the singer reportedly is keen to rekindle her romance with former husband .

Star Magazine was the first to report on a possible rekindled romance between the parents of Sean Preston and Jayden James. The publication covered the surprising report on its latest issue, with the headline that reads "Brit & Kevin's SECRET WEEKEND!"

April 02, 2008 08:32:26 GMT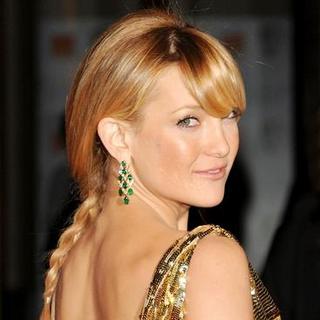 It appears that is ready to take her romance with to the next level, planning to move in with the actor. The movie beauty, according to the N.Y. Daily News' Gatecrasher column, is looking for a new apartment in N.Y.C. where she can live in "part time" with Owen.

"She is ready to nest and has even been talking about having more little ones," a friend of Kate tells the NY Daily News. "She is relieved to be more settled again. She really felt as if she were testing her limits going out while she and Owen were separated."

April 02, 2008 07:53:51 GMT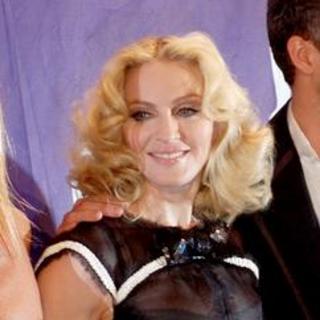 It's all about . The pop superstar is dominating the media these days, invading the cover of both Vanity Fair and U.K. Elle magazines. On top of that, she's said to have been planning to set up an all girls' school in Malawi.

Revealed that matter to Elle, the singing sensation told the publication that she's in the process of applying to find the educational establishment in Malawi, where she adopted son David Banda way back in 2006. "I'm buying land and getting permission to build a girl's school. The women will play a big role in the future and rebirth of Malawi," so she told the publication.

April 02, 2008 06:59:59 GMT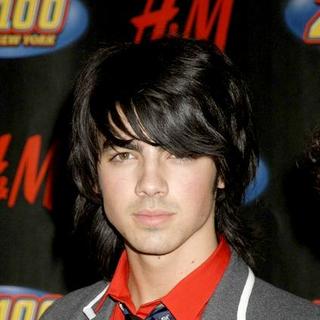 Pop star has dismissed reports of a romance with "Bratz" actress . A representative for Hollywood Records has dismissed Internet reports that the two stars are dating.

Speculation of a romance between Joe and Chelsea surfaced on the net last week when they were snapped holding hands during a shopping spree around Third Street Promenade in Santa Monica, Calif. on Sunday, March 30. They were all smiling during the day and caught sharing a bag of chips as well.

April 02, 2008 05:00:11 GMT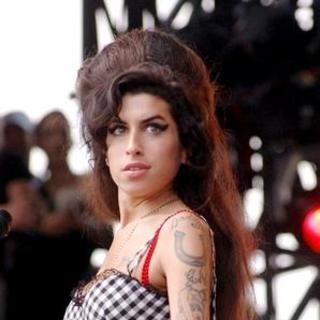 Amid heavy media exposure on her meltdown, is reported to act in a forthcoming episode of "Doctor Who". The troubled singer, according to NME, will reprise the role of the villainess The Rani, which was made famous by actress Kate O'Mara in the 1980s.

The Rani is described as "an evil scientific genius rouge time lord" who in previous series of the hit TV show has enslaved entire planets. The role will be Amy's first acting debut on the TV screen should report on that matter is true.

April 02, 2008 03:54:50 GMT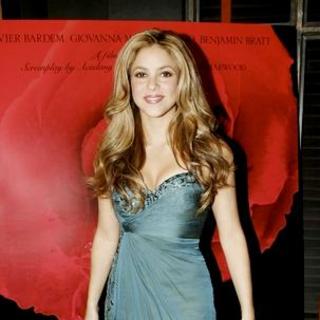 Bad news travels fast, but representatives for and are also quick to issue a denial over reports that their celebrity clients have been caught on film enjoying a threesome with Shakira's boyfriend Antonio de la Rua. Shot down reports on the existence of a sex tape, both representatives claimed them as prank.

Internet reports surfaced on April Fool's Day suggested that Shakira, Alejandro, and Antonio have been caught on film enjoying a threesome. Reports on that matter, according to , got started when Argentine DJ Javier Ceriani commented on a little Internet report on his Zona Cero radio show.

April 02, 2008 02:58:49 GMT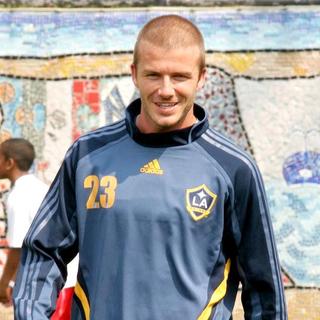 While James Bond star is invading the news media concerning his GQ's Best Dressed Man title, steals the spot. Not without reason, but it is because the soccer god has been included in the lists of Britain's Best Dressed Men and Worst-Dressed Men, both are complied by 's U.K. edition.

David, who arguably is considered as a style icon, is ranked 6th in the list of 2008 Best-Dressed Men in Britain. He, interestingly, has also been named the 9th Worst-Dressed Men in Britain in 2008.

April 02, 2008 02:32:56 GMT
will not be appearing in condom ads. A representative for the actor has quashed reports that he's been offered a $10 million deal to be the new face of Trojan condoms.

The Dailystar reported Sunday, March 30 that Depp was expected to do a series of TV commercials for Trojan's new Magnum range. The Web stated that Trojan bosses believed the actor would considerably boost sales of their Magnum range, and help inspire an anti-AIDS campaign to send free condoms to less economically developed countries. Report on that matter was quick to spread all over the net.

April 02, 2008 01:59:14 GMT
The Hollywood rumor mill went into overdrive again as new report surfaced by the hour that and her longtime boyfriend have taken out a marriage license. Both music superstars obtained a wedding license in Scarsdale, New York Tuesday morning, April 1, according to People.

No verification nor denial from both parties and their people just yet. A representative for Beyonce refused to comment on the singer's betrothed status or her seemingly pending nuptials, simply told People "No comment."

April 01, 2008 09:35:15 GMT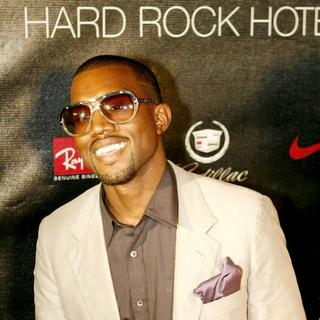 Apparently can never have too many on his career resume, ventures into new business, launching a new online travel company through his official Website. The rap artist and hip hop producer named his travel company, "Kanye Travel Ventures" (KTV).

The company, owned by the rapper's West Brands, LLC, reportedly is formed to serve business and leisure travel demands for Kanye's fans. It offers fans the chance to purchase concert tickets for his performances along with "other performance-related merchandise and events".

April 01, 2008 07:49:03 GMT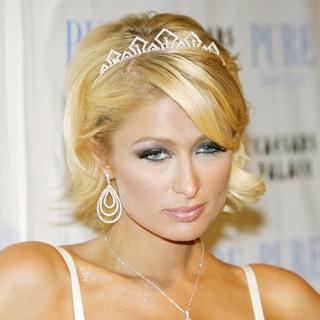 Caught in the act, takes a tumble in Prague. The hotel heiress was attempting a quick exit from a music store in Prague, the Czech Republic with boyfriend , when she accidentally took a spill tripped over a step, fell face down and banged her chin on the ground.

The unfortunate, took place Sunday, March 30, left Paris with a swollen and grazed chin. got some pictures of the incident which was captured by throngs of photo-snapping paparazzi.

April 01, 2008 07:09:30 GMT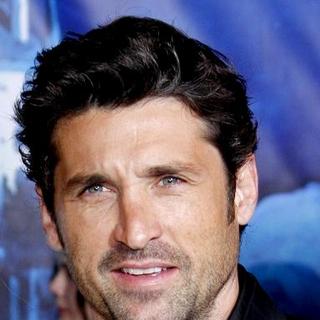 Avon Products Inc. announced Monday, March 31 its partnership with to create a signature men's fragrance. Concerning the multiyear contract, the actor best known as McDreamy on ABC's "Grey's Anatomy" will thus be the face of the company's men's fragrance, which is set to debut in November of 2008 in the U.S., with a global launch following in 2009.

"We are thrilled to partner with Patrick Dempsey-an incredibly accomplished actor who has achieved such broad appeal because of his genuine authenticity, charisma and style," Avon Products Chairman and CEO Andrea Jung said in a statement. "We're extremely impressed with both his on and off screen accomplishments, and have a shared commitment to giving back to communities in ways both big and small," Jung added.

April 01, 2008 06:37:55 GMT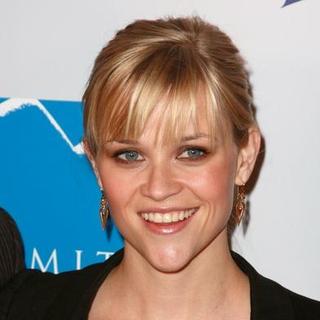 Is a long-time supporter of Save the Children, an organization that helps children around the world through education, health care, and emergency aid, puts her teaching skills at test by turning a volunteer teacher. The Academy Award-winning actress took time out of her hectic filming schedule, turning a volunteer teacher for a day for children at a school in New Orleans, Louisiana recently.

Spent time with the at-risk youth of New Orleans at the Children's Defense Fund Freedom School, Reese helped the kids with their assignments, read a story to the class, and posed for photographs with the kids. The mother of two is having her trip being filmed for an upcoming American Idol charity special Idol Gives Back.

April 01, 2008 05:09:33 GMT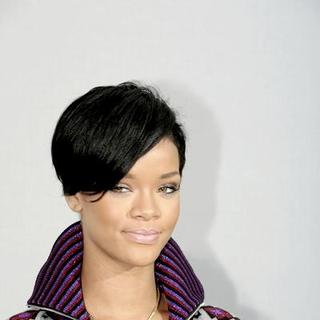 Another day, another denial for the much-reported lovers and . Still living down persistent rumors that she's dating the R&B singer, the songbird insisted they aren't couple.

Denying the long persistent rumors of a romance, Rihanna spoke to MTV News at the Kids' Choice Awards on Saturday, March 29, "I won't say that we're just friends - me and Chris are really best, best friends." She then quickly added, "We both started our careers around the same time. He is one of the only people in the industry ... I trust and hang out with all the time. We are best friends, honestly, like brother and sister. If he was a boyfriend, I would say that."