November 07, 2008 03:27:55 GMT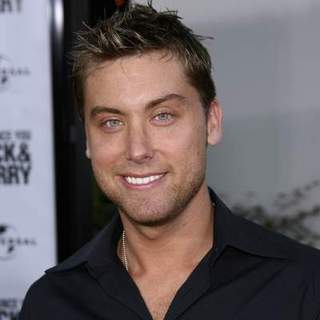 , the former member of the 1990s famous boyband , was discussing with MTV News the possibility of him and his bandmates to reunite when he offered some wise words for the nowadays favorites, . Having been going through what the siblings might be through these days, he advised the brothers to "keep it in the family and have fun and keep it down-to-earth" to deal with fame and spotlight.

Furthermore, Lance admitted that witnessing the trio dominating the music industry reminds him of his old days with NSYNC. "It's funny to see what they're going through now, 'cause it totally reminds me of my 'NSYNC days. I know exactly what they're going to do," Lance revealed. "I can warn them. And it was funny to see all the people around them [when the JoBros were on ''], 'cause they were all the exact same people who worked with us. It was the first time I got to see them perform, and I was really impressed. They're really good kids."

November 07, 2008 02:47:47 GMT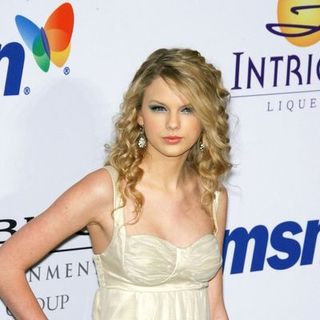 Previously , has been forced to address Internet reports surfaced by the hour claiming she's pregnant with his baby, branding them "impossible." She posted a brief message on , dated Thursday, November 6, writing, "I read a very creative rumor this morning saying I'm pregnant, which is the most IMPOSSIBLE thing on the planet. Take my word for it. Impossible."

In addition to the post, Taylor also went on the record with Access Hollywood, revealing she's upset by the false pregnancy rumors. "It's so crazy when you spend your entire life and all of your energy trying to be a good person and trying to be a good role model and trying to make the right decision and you make the right decisions and you make the right choices and people make things up about you," she told in an exclusive interview set to air on Monday night, November 10. "It's a little offensive actually."

November 07, 2008 01:54:57 GMT

Star magazine broke the news that has dumped her rocker boyfriend . The publication claimed she ended her romance with him on October 23 after he tried to kick her brother, Ira, out of the guest house that she owns.

"Evan owned the house and didn't want her unemployed sibling living on the street," a source informed Star. "It was the tipping point. Evan was fed up with how controlling and emotionally abusive Marilyn was."

November 06, 2008 09:32:04 GMT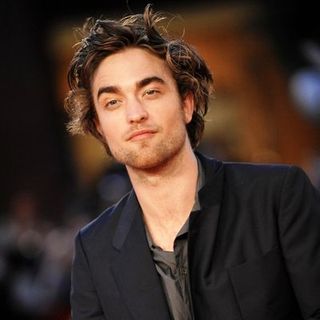 Being in the same scene with film and TV actress in the highly anticipated thriller "", admits he has a crush on her. The actor has no hesitation to share the fact to in a recent interview.

Playing on-screen lovers with Kristen, Robert moreover also claims he has no problems with the kissing scenes. "I re-shot when I kiss Bella. Yeah, so I was like, 'Alright'", he states. Beside his celebrity crush, Seventeen magazine also asks Robert 16 other questions, like his dream job, worst habit, his most liked fast food and many more.

November 06, 2008 08:35:45 GMT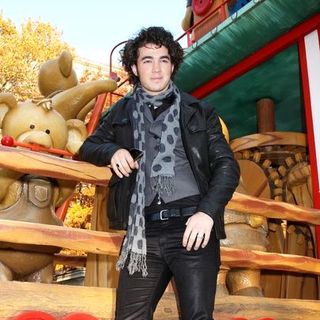 of the turned 21 years old Wednesday, November 5 and he was seen treating himself for a spin in a $225,000 white Lamborghini. In the afternoon, Kevin, according to Just Jared, was seen wearing blue Wayfarer while he drove around the neighborhood in Los Angeles with younger brother in the passenger seat. They, after that, took time meeting some friends and meeting at a nearby studio.

It is not known if Kevin got the luxurious vehicle as present or bought it for himself. Back in mid September this year, .

November 06, 2008 07:41:05 GMT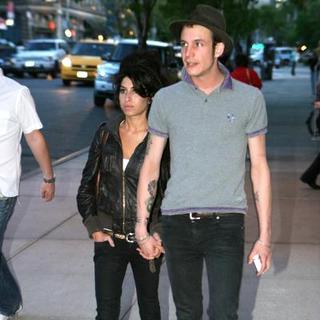 Blake Fielder-Civil, the husband of troubled singer , has been released from Edmunds Hill Prison in Suffolk, eastern England, on Wednesday, November 5. The British star was nowhere to be seen when Blake made his way out of the building, wearing a red-and-white striped t-shirt and his trademark trilby hat.

Blake was seen offering a huge smile for the paparazzi who were surrounding him outside the prison. Soon following his release, Blake reportedly will immediately head for rehab in Surrey to treat his drugs addiction. Checking into rehab center, according to reports, is one of the conditions the authorities granted him as a consequence of his early release.

November 06, 2008 06:54:13 GMT
It won't be until December next year that will turn 16 years old, but she can't hide her joy about the day, telling Life&Style Weekly, "I'm so excited (about turning 16)." Greater than that, she even has set her sights on a brand new car, declaring "I want a BMW truck!"

Not yet having the rights to apply for a driving license, however, couldn't lessen Ali's desire to get behind the wheel. "I always ask my mom, 'Can I drive your car in the parking lot?' And she's like, 'No,'" she confesses.

November 06, 2008 06:17:50 GMT
Notwithstanding Hollywood glamor, admitted her first job before landing a career in entertainment business was as a toilets cleaner, telling , "I can clean toilet bowls." Recalling her past experience cleaning toilets, Miley told Tyra, "I worked at this place called Sparkles Cleaning Service and I cleaned houses, I was like 11." She continued stating, "I had one normal job and I actually liked it."

Miley, who celebrated her 16th birthday at California's Disneyland on October 5, was surprised by Tyra during the star-studded bash. And in addition to her first job ever, the Disney actress-singer also shared with the talk show host about her dream car, revealing, "I want it [Mercedes] black and then just the little Mercedes signs to be pink ... and I would like the stitching and steering wheel to be pink."

November 06, 2008 04:52:12 GMT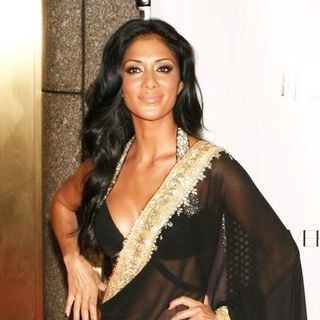 has fueled speculation that she is engaged to boyfriend after she was spotted sporting a ring on her engagement finger. The singer and the race car driver were leaving a hotel in Sao Paulo, Brazil, early this week when photographers snapped as she put her left hand on his waist.

There have yet words from the lovers regarding the report. Nicole herself has been acting very open when asked about her romance with Lewis, whom she began dating in May this year.

November 06, 2008 04:15:39 GMT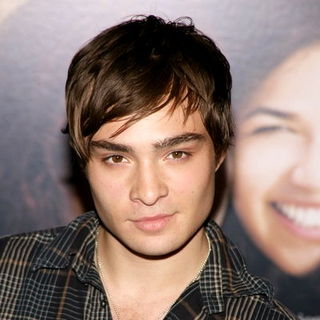 Best known for his starring role as Chuck Bass on the American television series "", is embarking on a modeling career and has signed on as the new celebrity model for footwear company K-Swiss. According to E! Online, he will star in the upcoming K-Swiss' TV and print ad campaign, modeling its Classic Shoe.

Ed has been spotted in New York City shooting the ad campaign for the brand. The ad will feature him holding tennis balls, rackets and guitars, E! Online reports. "It's going to be very Brit cool, blending tennis and music," a source tells E!'s Marc Malkin, adding that the ad will be launched February next year. For his TV spots, Ed reportedly will be singing the tune "Come Flash All You Ladies" from the British rock band that he fronts, The Filthy Youth.

November 06, 2008 03:27:40 GMT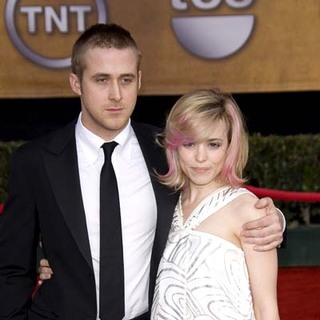 The on-off romance of and is off again. The celebrity couple reportedly breaks up after just a few months reconciling their broken love relationship.

Ryan and Rachel were co-stars in the 2004 drama flick "". Playing on-screen lovers in the big screen movie, they quickly embarked on an off-screen romance. Unfortunately, the two split back in 2007, giving no single clue on why they decided to go separate ways.

November 06, 2008 02:45:56 GMT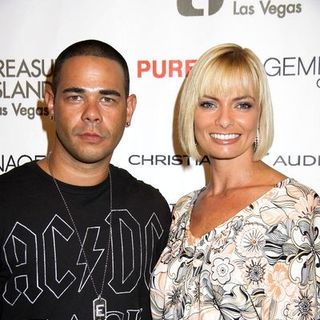 and her DJ fiance Eric Cubiche are no longer together. The actress confirms their separation to Access Hollywood's Nancy O'Dell.

"We are taking a break from our relationship but we are together everyday with Dezi and still love each other very much," Jaime tells Nancy about her and Eric's broken engagement, and their son. "As you know we have been friends for over 10 years and will remain close friends as we both adore our son and want to make sure he knows we both love him more than life."

November 06, 2008 02:21:49 GMT

Never officially confirming that she and had ever dated, finally broke her silence about the extent of their relationship by poking fun at him in a new video posted on her MySpace blog. "See, this one even comes with a phone. So he can break up with other dolls," she said at the 4:20 mark in the video while pointing to a Joe's doll that she held on her hand. A few scenes later, she held up a doll of herself and said, "Stay away from him, ok?"

Taylor, moreover, also talked to E! Online about her and Joe's love relationship, admitting they once were an item, but . "Yeah, it's not fun-it was a 27-second phone call, yeah!" she stated.

November 05, 2008 08:31:20 GMT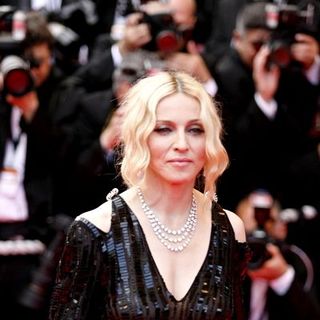 Hot on the heels of Barack Obama's election into the White House Tuesday night, November 4, A-list celebs who cast their votes for the Democratic leader expressed their joy in various ways. Some of them shared wise words, whereas the others preferred to host a celebration.

Pop superstar said, "I'm so f-ing happy right now". Famous talk show host , who has been very vocal in supporting Obama, commented, "There are not even words to talk about what this night means. It's one of the greatest moments I could ever imagine. That's how great it is."

November 05, 2008 07:47:51 GMT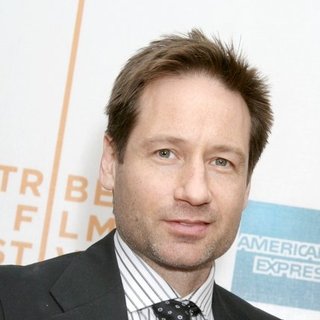 Less than a month after announcing their separation, and have sparked speculation that they are working on a reconciliation after they were seen celebrating Halloween together in New York. The New York Post which broke the report, quoted a source as informing the estranged married couple looked pretty "mellow and relaxed" during an outing around the Upper East Side on Friday night, October 31 with their kids; Kyd Miller Duchovny and Madelaine West Duchovny.

"They were very cute and were holding hands," the source testified. "They were very cute and were holding hands."