November 18, 2008 07:08:53 GMT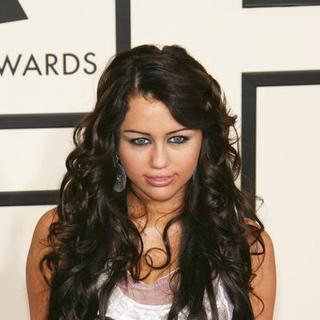 clears up the persistent dating speculation, telling Access Hollywood's Maria Menounos that their loves for movies are the only reason why they become close friends. "He's just like my best friend," she insists.

Speaking of their loves for movies, Miley credits Justin as the reason why she likes her upcoming animation-comedy flick "" very much. "He's actually one of the reasons I love this movie so much, we have like a big DVD thing, we collect all Walt Disney movies, cause we love animations," Miley tells Maria. "We're so excited to see ['Bolt'], just cause we really are great friends."

November 18, 2008 06:23:35 GMT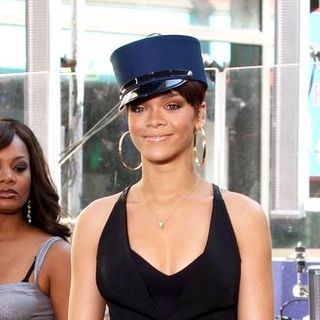 A preview of the e-documentary about 's UNICEF Gucci campaign has hit the web on People Monday, November 17. The film showcases the Barbadian R 'n' B singer working together with Gucci Creative Director Frida Giannini, discussing sketches and other design details.

also follows Rihanna and Frida on the set of the UNICEF 2009 holiday ad campaign and Rihanna at the Gucci Winter Ready-to-Wear show in September, People writes on its site. The full version of the footage will be put on both Rihanna and Gucci's websites on December 9.

November 18, 2008 04:57:37 GMT
Prosecutors in Santa Barbara have, on Monday, November 17, formally charged with misdemeanor driving under the influence (DUI), citing prescription drugs, stemmed from . If convicted, the 47-year-old actress could face penalties, either a fine or up to six months in county jail.

"Lab tests showed she had no alcohol in her system and no illegal narcotics of any kind," Senior Deputy District Attorney Lee Carter confirms in a statement regarding Heather's DUI case. Lee, however, declines to name the medications and the amount that the star had taken. "We believe that the prescriptions she was taking could have impaired her ability to drive a motor vehicle safely," Lee explains further.

November 18, 2008 04:19:02 GMT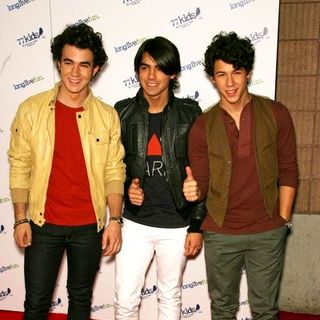 , , and have a chit chat with People magazine, talking about their favorite Christmas ornaments. Beside the excerpt of their talk, the weekly publication also provides a behind the scene video of and their family during a photo shoot session.

As for Kevin, he shows off his "Baby Boy ornament" to People, claiming it as his tree accessory of choice, adding that it was "one of my first." The eldest of the brothers also says that decorating Christmas tree is serious business in the family, stating "It's a huge ordeal in our family to wrap the Christmas lights around the tree properly. My dad is kind of, you know, very, very particular."

November 18, 2008 03:25:24 GMT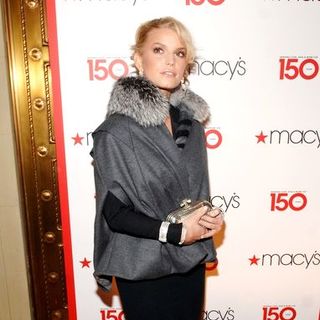 told during a taping for her show "" Monday, November 17 that her sister , who's very pregnant with her husband 's baby, might induce labor. On the reason why, the pop singer-actress said, "They're going to have to. It's already developing really quick."

Jessica, furthermore, told Ellen that Ashlee has tried different attempts to begin labor. "Different foot massages and stuff," she testified. "I don't know. I think she's really just jumping around trying everything right now."

November 18, 2008 02:50:55 GMT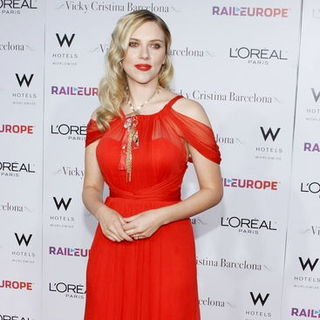 Recruited as the cover girl for Allure's December 2008 issue, speaks frankly about her supposed feud with , admitting "I really don't know that person. I only met her, like, three times." When asked about Lindsay allegedly writing something rude about her on a bathroom wall in New York City two and a half years ago, Scarlett claims she really has no idea how it all started. "That's what I heard. I don't know what the motivation was behind that. I remember it was something really vulgar - I mean, shockingly so, like, 'Whoa, what, who are you?'" she says.

Beside addressing on the much reported feud, Scarlett also expresses her feeling for singer who penned the popular tune "I Kissed a Girl" after her. "I had no idea [about the song] - I should get a cut! That's flattering, but my lips are kind of taken," the movie beauty tells Allure.

November 18, 2008 02:00:54 GMT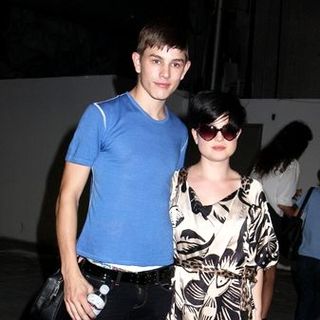 Engagement rumors have been busting for some time, but it wasn't until last week that Luke Worrall confirmed he and are engaged. The Daily Mail was the first to report that matter upon learning that Luke has changed his Facebook online relationship status to "engaged to Kelly Osbourne."

Kelly, 24, and Luke, 18, have been dating since May this year. She sparked engagement rumors in July when she was spotted wearing a ring on her engagement finger. Neither Kelly nor Luke had ever commented on the engagement reports though.

November 17, 2008 09:27:33 GMT

Australian pop singer has become the latest celebrity to strip off for an anti-fur campaign for People for the Ethical Treatment of Animals (PETA). As apparent on the news photo, she is photographed covering her naked breasts with a rabbit, named Topsy.

"Try telling him it's just a little fur trim," the tagline on the ad campaign read. "Rabbits and other animals are often beaten and skinned alive for their fur. Boycott all fur."

November 17, 2008 08:44:39 GMT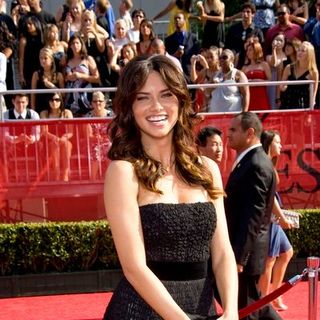 rocked this year's Victoria's Secret Fashion Show, held at the Fontainebleau Hotel in Miami Beach, Florida on Saturday, November 15, modeling the underwear retailer's Black Diamond Fantasy Miracle Bra, worth $5 million. Expressing her excitement to wear the stuff down the catwalk, the supermodel said, "I always wanted to wear the Fantasy Bra. It's the first time that Victoria's Secret makes a black diamond bra."

The Fantasy Miracle Bra, designed by jeweler Martin Katz, is decorated with diamonds and rubies and will be made available for sale. Mr Katz himself stated his designed bra could be worn "as an open top because it looks like a finished top."

November 17, 2008 07:59:20 GMT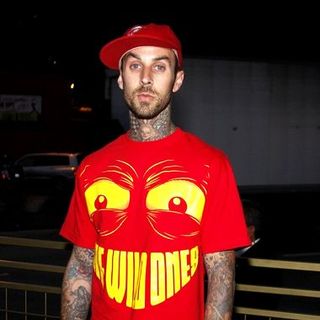 On Sunday, November 16, had an interview with MTV's Damien Fahey during "Total Finale Live", talking about his recovery from the second- and third-degree burns as a result of in September. In the interview, his first on-camera since the tragedy, he thanked fans for their never-ending support.

"Thanks for all the support. I feel better every day," Travis told Damien and the audience attending the finale of "Total Request Live." Now that he's getting back into the studio and already playing drums again, he admitted, "It was like riding a bike. It was really exciting to know I still have my chops. It still felt good. I still can make it around the kit. Everything felt right, so I'm thankful to be able to play."

November 17, 2008 06:22:32 GMT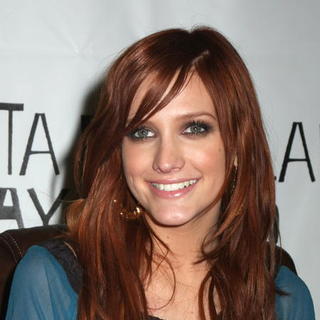 Life & Style magazine broke the report Saturday, November 15 that was in labor. The claim then leads to speculation that she has already given birth to her baby with singer husband . However, there have yet words from their camp.

Strengthening its report on Ashlee's labor, the publication cited an insider as stating, "Pete texted his friends last night that Ashlee is in labor!" Adding fuel to report, Pete posted a message on Friday, November 14, announcing he canceled his scheduled appearance on the "."

November 17, 2008 04:58:02 GMT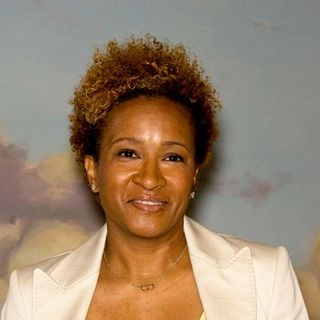 is gay and she is 'proud' of it, so she said during the gay rights rally in Las Vegas on Saturday, November 15. During her speech, the actress-comedian claimed it was the passage of same-sex marriage ban in California, called Proposition 8, that has led to her be more outspoken about being gay.

Defending her gay confirmation, Wanda said in her almost five minutes of remarks, "You know, I don't really talk about my sexual orientation. I didn't feel like I had to." She emphasized, "I was just living my life, not necessarily in the closet, but I was living my life."

November 17, 2008 04:12:07 GMT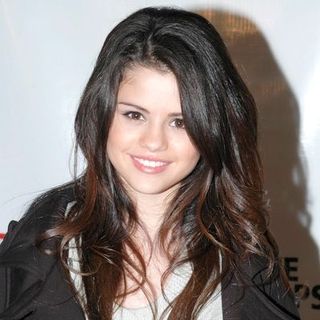 Disney starlet has no hesitation to dish more on her fashion style, telling OK! magazine in an interview that she and her mother Mandy "wear the same tops and shoes". That's why, the mother-daughter duo then turns Selena's guest room into their closet. "It's a mess!" the young girl admits.

Selena, moreover, also tells OK! that she used to be "a tomboy". Yet, "over the past year my wardrobe's gotten classier. I'm growing up," she says.

November 17, 2008 02:04:15 GMT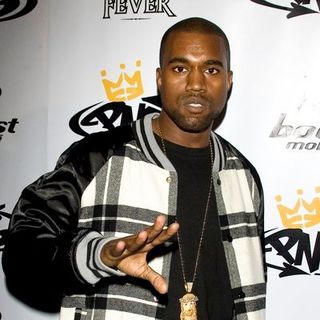 In a post on his blog, dated Saturday, November 15, denied media reports claiming he assaulted a photographer which then led to early Friday morning, November 14. "I didn't assault him," he wrote on the post, titled "Who's Winning, Me or the Media?"

"Here's what happened," Kanye started detailing on the events that led to his arrest. "When I left the club, I was encountered by a thirsty paparazzi as usual. He felt he had more rights to my space than me, so I put my hand up to prevent him from taking my image. I didn't assault him but merely putting my hand up to cover his lens. My security yelled, 'Get the camera off him.' I guess in all the commotion the camera scraped his nose." He insisted, "I put my hand up to the camera in self-defense!"

November 15, 2008 07:37:27 GMT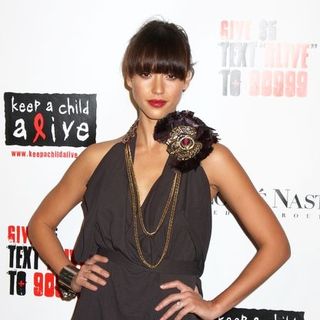 Rumor has it, is planning to hold a second wedding to husband Cash Warren. The pair, who tied the knot in secret ceremony in May this year, is reported to have been planning to host a lavish second wedding ceremony next month for friends and family to attend.

My Park magazine, which breaks the report, claims Jessica has already "ordered a stunning custom-made off-white Chanel dress trimmed with lace" for the event. The gown reportedly costs $47,000.