October 02, 2008 08:55:49 GMT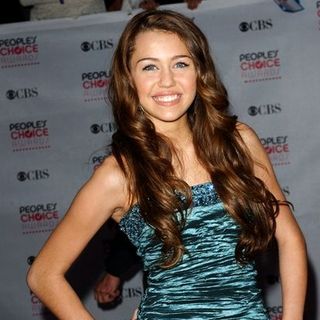 Willing to get support from fellow Disney star for his upcoming performance on "," said he has got a "yes" from her. He said that despite her hectic schedule, she has promised to come and support him.

To US Weekly Cody said Tuesday, September 30, "I talked to Miley the other day and said, 'Hey, homey, I'm going to your birthday party, so you need to come see me on Dancing with the Stars!'" He continued, "she is super busy, but she is definitely planning on coming to see me!"

October 02, 2008 08:16:00 GMT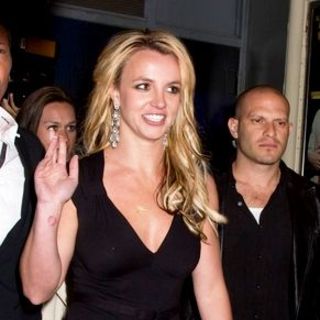 Getting back on track following her public breakdown, has been keeping herself busy doing massive comeback effort, making donation to John Philip Sousa Middle School 142 in New York's Bronx on Wednesday, October 1. Dropping by the school as part of her trip to the Big Apple, she presented a $10,000 check to be used as an endowment for the school's year-old music program.

Wearing a navy blue v-neckline dress with brown high heels, Britney took time posing for photographs with the police and signing autographs for the kids. Students of the school weren't in class because it was Jewish holiday.

October 02, 2008 07:37:12 GMT

Wedding bell might ring soon for and as they've been spotted ring shopping at a Neiman Marcus store in Dallas recently. Rumor has it, they are planning to hold a wedding this winter after the NFL season or the Super Bowl if Dallas Cowboys make it to the game.

The Chicago Sun-Times columnist Bill Zwecker broke the news, claiming Jess and Tony were on the hunt for "big sparklers" on Tuesday, September 30. And while Bill hears whispers that the celebrity couple are talking about a winter wedding, no exact date and venue have been disclosed.

October 02, 2008 07:07:20 GMT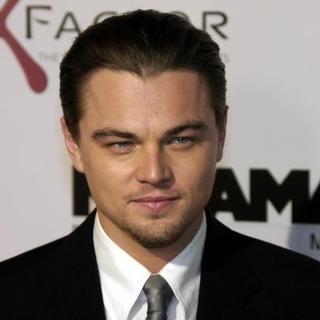 Gracing the cover of Parade magazine's October 2008 issue, says in an interview with the publication's Dotson Rader he does believe in marriage and has been thinking about it lately. Admitting he definitely feels the need to make his life more than just his acting career, he said "I want to get married and have children."

"Just last night I was thinking to myself how little of my life has been lived normally and not spent on some far-off movie location. I want to get married and have children," the movie hunk stated. In further interview he even revealed to be considering family as one of the things that are really important.

October 02, 2008 06:03:32 GMT

It's nearly a week after and ' and People magazine has some details of the ceremony, all of which are on its latest issue which will hit the newsstands Friday, October 3. Besides the wedding details, the weekly magazine also reports on the couple's pre-wedding day candlelight dinner.

Scarlett and Ryan, according to People, avoided the prying eyes of the paparazzi, sending just 40 guests text message invitations and then staging the ceremony at the "rugged, but luxurious" Clayoquot Wilderness Resort, on a nature reserve in British Columbia, Canada on Saturday, September 27. Guests could reach the venue by sea plane or a 30-minute boat ride.

October 02, 2008 05:04:33 GMT

An active campaigner for the upcoming U.S. presidential election, has a sequel for her previous "Declare Yourself" public service announcement (PSA), posing in Hannibal Lecter-type mask for her second ad. Having her mouth tightly closed behind metal nails, she is pictured wearing no make-up and having tears running down her cheeks. Adding a messy look into her face, Alba lets her hair sloppy.

The PSA, shot by celebrity photographer Mark Liddell, has a tagline that read, "Only you can silence yourself. Make them hear you. Register to vote now." The ad, which also attaches on it , is meant to encourage young people to register and vote.

October 02, 2008 04:29:48 GMT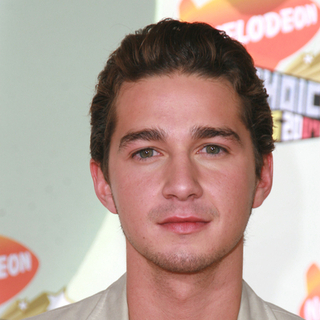 after he was involved in a car crash that happened in July 2008, unfortunately couldn't escape another injury, suffering a cut below his eyebrow while working on "" on Tuesday, September 30. The injury required him to receive stitches, but that didn't stop the actor from getting back on set soon thereafter.

TMZ was the first to report the incident. It claimed Shia got some stitches on set. Representative for him had no comment on the star's latest injury.

October 02, 2008 03:26:05 GMT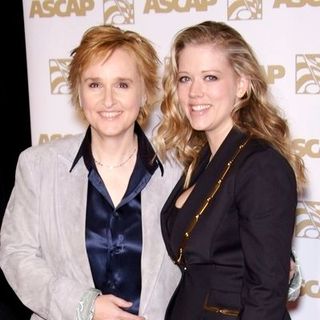 Now that same-sex marriage has been legally recognized in California, has made public her plans to wed longtime lesbian partner Tammy Lynn Michaels. In a recent interview with celebrity television show "Extra", she said wedding is in pre-planning stages for her and Tammy.

"We're trying to find the right time now actually to go down and do it -- is where we're at," Etheridge told "Extra" lifechanger and surgical breast specialist Dr. Kristi Funk during a chit chat about breast cancer which she's been diagnosed with four years ago. Etheridge and Tammy have been together for years and they are among the most high-profile celebrities to live openly as lesbians.

October 02, 2008 03:16:48 GMT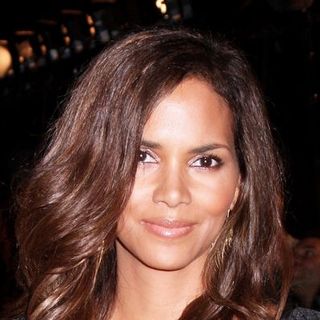 The U.S. presidential election is less than five weeks away and Hollywood celebs have been very vocal encouraging Americans to start registering in order to be able to vote, starring in a public service announcement (PSA) video, called "5 Friends." Among them who are taking part in the cause include , , , , , , , and many more.

In the more-than-four minutes video the celebrities try to emphasize the importance of voting. They can be seen in the footage urging people repeatedly to register and vote and pursue their five friends or more to get involved in the highly anticipated presidential election.

October 02, 2008 02:37:03 GMT
Bill Kaulitz, the lead singer of rock band , has his figure immortalized in wax by the artists at Madame Tussauds wax museum in Berlin, Germany. His wax figure was released for public viewing on Tuesday, September 30.

Bill's wax is seen "rocking a cropped leather jacket, a chain-link-and-leather choker and black fingernails." A number of fans who turned up for the launch struck some poses with the wax, with several of them even posing intimately with it.

October 02, 2008 01:34:48 GMT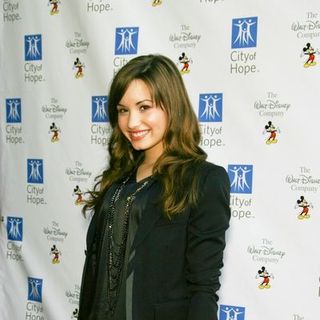 Becoming one of the Disney starlets, shares her past experience of being bullied that led her to leave school a few years ago in favor of home-schooling. In an interview on "" Wednesday, October 1, she opened up about being bullied as a seventh grader that she then wants to help other young girls who are harassed by their peers.

Demi told , "I never really understood why it was at the moment until looking back" when making reference to the painful bullying she has experienced during her school years. "I had a different lifestyle than everyone else. Whether it was because of my hair color or what ever the reason was, I pinned it on myself."

October 01, 2008 09:52:59 GMT
In a "Tentative Statement of Decision" released Monday, September 29, San Francisco County Superior Court Judge Anne-Christine Massullo turned down 's attempt to modify custody of her adopted son Roan, citing her "overreacting to many medical issues involving" the young boy as the reason. It was reported earlier that the actress sought to have Roan moved from Marin County in Northern California, where he lives with his father, Phil Bronstein, to live with her in L.A.

Court documents outlining Stone's ongoing battle with then husband Phil reveal the actress once wanted Roan to have Botox injections in his feet to resolve a problem he had with foot odor. It, moreover, also stated that Stone also alleged "Roan had a spinal condition" whereas "there was no evidence to support this allegation."

October 01, 2008 08:40:03 GMT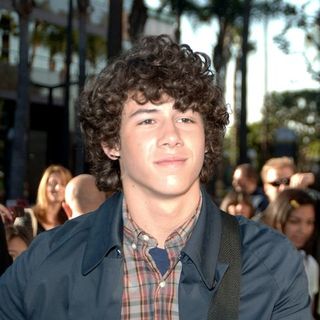 Turning 16 years old on September 16, 2008, has been spotted behind the wheel of a vintage 1968 Ford Mustang Cobra, driving the black vehicle in his Toluca Lake neighborhood Monday, September 29. He was joined by his bodyguard Big Rob, who was seen sitting on the passenger seat.

Enjoying a leisure ride with the classic car, Nick was spotted wearing a white v-neck t-shirt with khaki trousers. He paired his outfits with a pair of white Converse All-Stars shoes. He as well was snapped wearing his purity ring. has several pictures and the footage that videotaped Nick's Mustang ride.

October 01, 2008 08:06:00 GMT
Speculation is mounting that and her actor boyfriend Jack Wagner are engaged to be married after pictures of her DUI arrest over the weekend appeared online and showed her wearing a ring on her engagement finger. She was snapped wearing the bling, looks like a diamond engagement ring, on her left hand.

Heather was arrested Saturday evening, September 27 in Santa Barbara County, Calif. on suspicion of driving under the influence after a resident called 911 and reported seeing her leaving a parking lot and "driving erratically." Taken to a local California Highway Patrol station for drug and alcohol tests, the results indicated the actress wasn't under the influence of alcohol, but prescription medication. She was released from jail later that day after posting $5,000 bail.

October 01, 2008 06:56:25 GMT

Deciding to get away from their hectic schedule for a break, and her rumored lesbian lover are spotted stripping down to their bikinis and soaking up some rays on a Mexican beach as part of their south-of-the-border vacation. The alleged lovers were seen taking to the beach for two days in a row, Monday and Tuesday, September 29 and 30.

During their first beach excursion, Lindsay wore a blue bikini, while Samantha wore a pink one. They were photographed laying out on beach chairs while taking intermittent breaks to cool off in the water.