September 11, 2008 03:17:21 GMT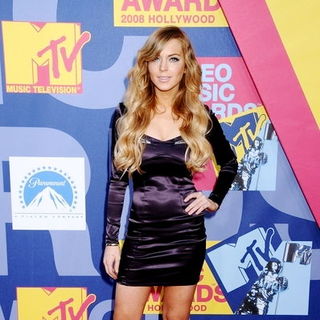 Becoming more vocal about their romance, and are set to wed by the end of this year. The DJ has on Tuesday night, September 9, during a gig at a top Los Angeles nightclub, declared her love for the actress-singer, cryptically telling partygoers that she will wed her in the next sixth months.

"By the end of this year, my love will be Mrs. Ronson," Samantha publicly announced from her mixing desk at the Chateau Marmont. She went on adding, "Tonight shows the power of a woman - to underestimate that is to underestimate the world." No official wedding date and venue just yet.

September 11, 2008 02:21:00 GMT
Still feeling the marital bliss, has on Tuesday, September 9 aired the video and some pictures of her wedding during her talk show, "." The over 7 minutes footage, set to the tune "Today," chronicles the before, during and after of her home wedding to .

It, moreover, shows the lesbian couple posing together and interviewing their family members about their wedding. In addition to the wedding pics and video, Ellen also released "Ellen and Portia's Wedding Song" on her , which was penned and sung by her brother, former Daily Show correspondent Vance DeGeneres.

September 10, 2008 09:39:18 GMT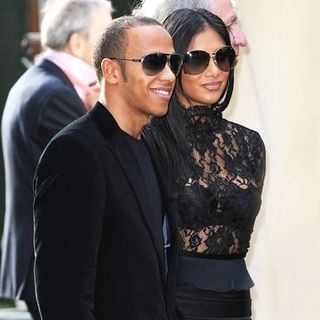 Despite media claims to the contrary, and are still together and even planning to move in together soon. The lovers, who recently were reported to have broken up, have been busy house hunting but not yet decided on whether to buy a property in the U.S. or in the U.K.

Revealing her plan to live together with her F1 ace boyfriend during the MTV's VMAs Sunday, September 7, member made no secret of her love for him, telling the press that she loves his English accent. Feeling excited about the plan, the songbird however insisted that she and Lewis have not yet had wedding plans. "A wedding isn't in the pipeline," so she claimed.

September 10, 2008 08:53:59 GMT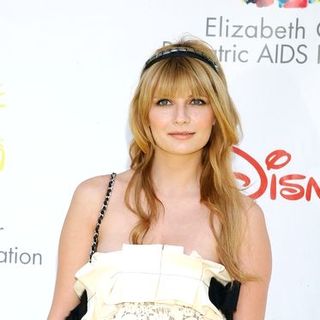 is single again as she is reported to have dumped her boyfriend Taylor Locke. In Touch Weekly, which broke the news, claimed she ended her relationship with the guitarist on September 5, shortly after they had a three-week safari trip to Africa.

Mischa and Taylor have been dating for five months, but their romance actually "worked because they spent so much time apart," a source told In Touch. "He'd be on tour or she'd be working in Europe and they talked over the phone or e-mail," the source explained.

September 10, 2008 06:35:12 GMT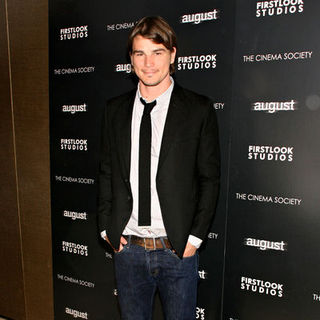 Responding to the Daily Mirror's claim that he was caught on CCTV while having sex with a random chick inside Soho Hotel's unlocked library, is taking the publication to the courthouse. His lawyers said the actor is seeking damages for defamation and demanding an apology from Daily Mirror for publishing the false report. His legal representatives even branded Daily Mirror's sex tape claim as "not only untrue but a complete fabrication, defamatory and unsubstantiated."

The Daily Mirror ran a story earlier this month that Hartnett had sex with a random lady in Soho Hotel's library and the romp was caught on CCTV without him or the girl knowing. Daily Mirror even went on detailing as being told by its mole that "Josh and the girl were getting pretty hot and heavy. After stumbling in quite late, they legged it to the library and immediately closed all the curtains so that no one could see in."

September 10, 2008 05:03:53 GMT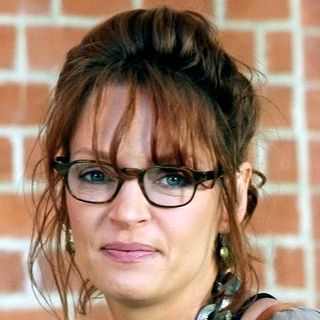 A representative for has denied reports that the actress is pregnant. Responding to latest claim that she presumably is pregnant after reportedly ordering maternity dresses from Fred Segal in Santa Monica, the representative insisted the movie beauty "is absolutely not pregnant."

The New York Daily News claimed in a post dated September 8 that last week "Uma's assistant called Fred Segal in Santa Monica and ordered a half dozen dresses from Tricky Threads." All the outfits, according to the newspaper's spy, were "two sizes larger than she usually orders".

September 10, 2008 04:25:43 GMT
Responding to the public mock that made during the MTV VMAs on their purity rings and sexual moral, said they weren't upset at the British comedian. The trio, who were in England promoting their Disney movie "Camp Rock," even expressed their praise for him, calling him "hilarious."

Brand, who served as a host at the awards show on Sunday, September 7, poked fun on , , and for more than half of the show over their vow not to have sex before marriage, marked by the purity rings they're wearing. His negative remarks on the brothers have provoked negative reaction from some other celebs, including , and gossip blogger Perez Hilton, all of whom have shown their support for the siblings' sexual commitment.

September 10, 2008 03:33:23 GMT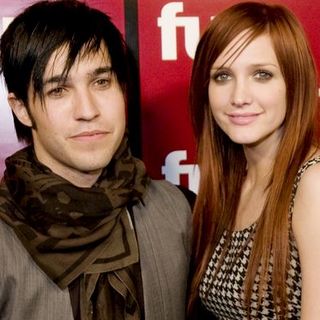 Waiting for the birth of his child with wife , reveals a little too much in an interview with Playboy magazine, claiming they're sure their upcoming baby will be a boy. He also told the magazine that his singer wife is due to give birth around Thanksgiving.

"We know with accuracy that it's a boy, and our due date is around Thanksgiving," the 's bassist and back up vocalist told the October issue of Playboy. Though so, he admitted that he and Ashlee have yet decided on a name. "My friend Andrew said, 'Your kid has to have a name that would fit either a rock star or a senator,'" he admitted.

September 10, 2008 01:56:46 GMT
Loving his role as a father for his son Usher Raymond V, R'n'B singer is expecting his second child with wife Tameka Foster, it has been reported. There has yet official confirmation from the couple or their representatives on the report.

Usher and Tameka, his stylist, wed in August 2007. They welcomed son Usher Raymond V, whose nickname is Cinco, in November the same year. The young boy is Usher's first child, while is the fourth for Tameka who has already had three other children from a previous marriage.

September 09, 2008 09:31:26 GMT

plays secrecy no more on her new romance with England rugby player Danny Cipriani, making her first public outing with him as a couple in London on Monday night, September 8. They spent the night visiting at least three different hot spots, driving around the city before then going separate ways in different cars.

Brook, 28, wore simple black dress with jeweled neckline, a pair of high heels of the same color, and thin make-up. She beautified her look with a bracelet and purse and was seen carrying a 'warm jacket'. Cipriani, who's eight years younger than her, wore a plain v-neck white shirt and covered it up with a black dinner jacket.

September 09, 2008 08:20:52 GMT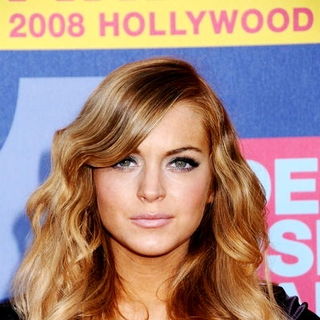 Much contrary to earlier report, has no plans to have a baby with . A representative for the actress-singer exclusively told Access Hollywood that there's no truth to such report.

News of the World ran a story over the weekend that Lindsay has been thinking to raise a baby with the DJ. The lesbian couple were said to be in "deep discussions" about that, with Lindsay even thought of asking one of her ex-boyfriends to be a sperm donor.

September 09, 2008 07:42:18 GMT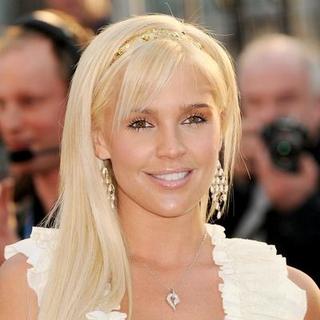 Having been caught in sex tape scandal, apparently can still have some fun as she's been seen getting a new tattoo on her neck. She was seen getting the new tattoo etched on her body at an L.A. parlor on Friday, September 5.

The tattoo, which is a Hebrew message scrawled down on the back of her neck, translates to "Only God can judge me". It is widely believed that the fashion and glamour model intentionally inked the new tattoo as a reference to 'recent slurs' addressed to her.

September 09, 2008 05:16:05 GMT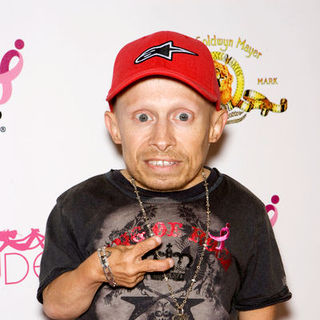 Apparently, the legal steps that Verne Troyer have taken to fight the public release of his sex tape with former girlfriend, model Ranae Shrider, are useless as the clip is now unleashed. E! News reported that the sex tape has been sold and can be purchased through a website called SexWithMiniMe.com.

The site, which is decorated in a 1960s "Spy Who Shagged Me"-inspired theme, features a headline on its very top part that read "Sex with Mini, Let's Shag." Below the statement there's a warning and also pictures of Verne and Shrider, side by side, with their heads being cut off.

September 09, 2008 04:16:48 GMT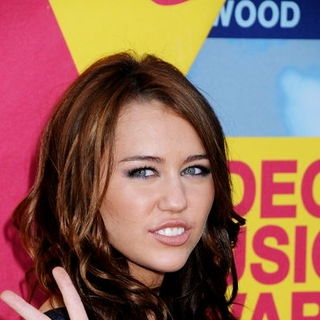 Despite the media scrutiny surrounding the Spears family, addressed them to have inspired her family. The singing sensation openly admitted it to Access Hollywood's Mel B on the red carpet of the MTV's Video Music Awards Sunday, September 7.

Miley testified that both Spears family and Cyrus' are close to each other. She even claimed that her mother Leticia 'Tish' Cyrus and "are like great, great friends".

September 09, 2008 03:36:47 GMT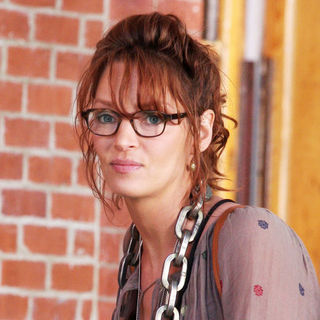 Pregnancy rumors hit yet again after she is said to have ordered maternity dresses from a boutique. The New York Daily News reported that last week "Uma's assistant called Fred Segal in Santa Monica and ordered a half dozen dresses from Tricky Threads." All the outfits, according to the newspaper's spy, are "two sizes larger than she usually orders".

This isn't the first time that Uma has been reported pregnant. In July she denied such rumors which were quick to spread like a wildfire after she was photographed showing off a growing belly during a vacation on the island of Corsica with her financier fiance Arpad 'Arki' Busson.